Check out how our customers have decorated their own 5000 Sunroom Summerhouse and read what they had to say about it! We regularly update our products with the latest customer reviews, click on an image below to see the full story and all the images!
Why not also take a look at our ultimate guide to Summer houses?
July 2017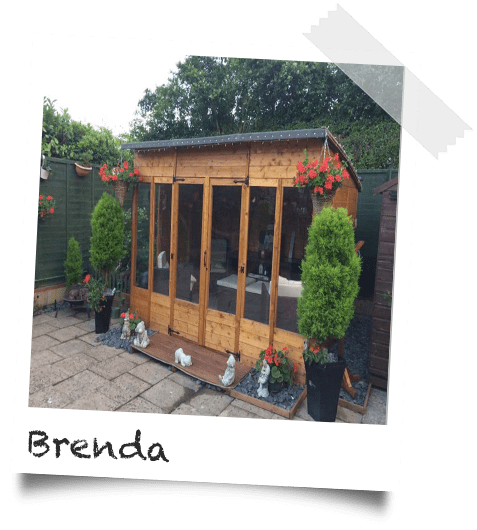 Brenda's 5000 Sunroom Summerhouse makes a beautiful entertaining space for her garden. Bought as a gift and retirement project for her husband.
Brenda said,
"Having purchased this as my husband's retirement gift, we have used our lovely summer house to read the paper while having breakfast and we have had more friends and family up this year than any other."