A summer house has traditionally been referred to as a 'summer' garden room for relaxation. But times have changed, and so has the way people use their summer houses.
Summer houses get their potential use not only in the warmer months but also in wintertime. They're all about relaxation as opposed to garden sheds being predominantly storage solutions.
As their function changes, so do their design and type. There are more and more options available out there.
When it comes to how you use them, the possibilities are endless. And we're here to give you those possibilities!
Here, we've rounded up a list of summer house ideas, from types, and designs to functional uses.
---
Types of Summer Houses
There are different types of summer houses suited to every backyard design and layout, from small to large summer houses that give you loads of comfortable, versatile space.
---
1. Contemporary
A contemporary summer house is a great option if you're more into a modern and stylish design. It offers a smooth and clean aesthetic appeal, perfect for your modern garden idea.
A contemporary summer house can give your outdoor space that modern edge.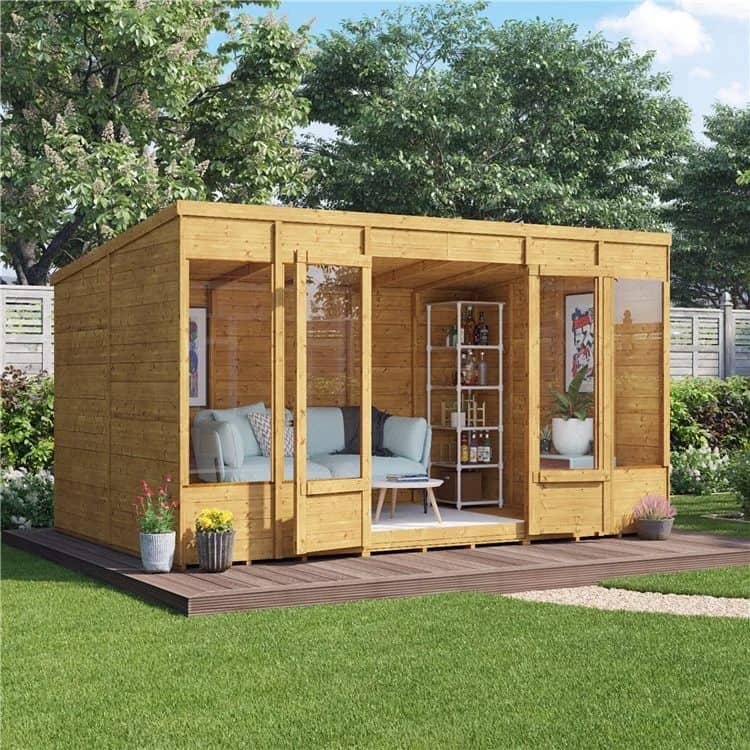 2. Traditional
Traditional summer houses are suited to those not wanting to let go of the past. The design features a light blue colour structure with classic boxed windows.
Of course, you can paint the outbuilding any colour you want but ensure the shade sticks to the traditional concept.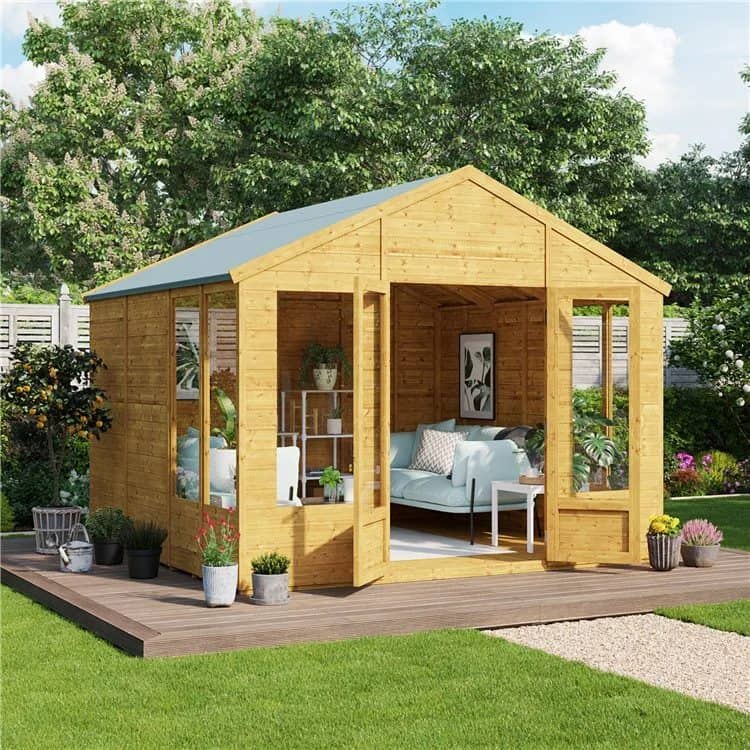 3. Corner
Specially designed to fit into a corner, this type of summer house is the answer to your corner garden idea! Most corner summer houses feature two opening side windows and doors. These provide you with a panoramic view of your garden all year round.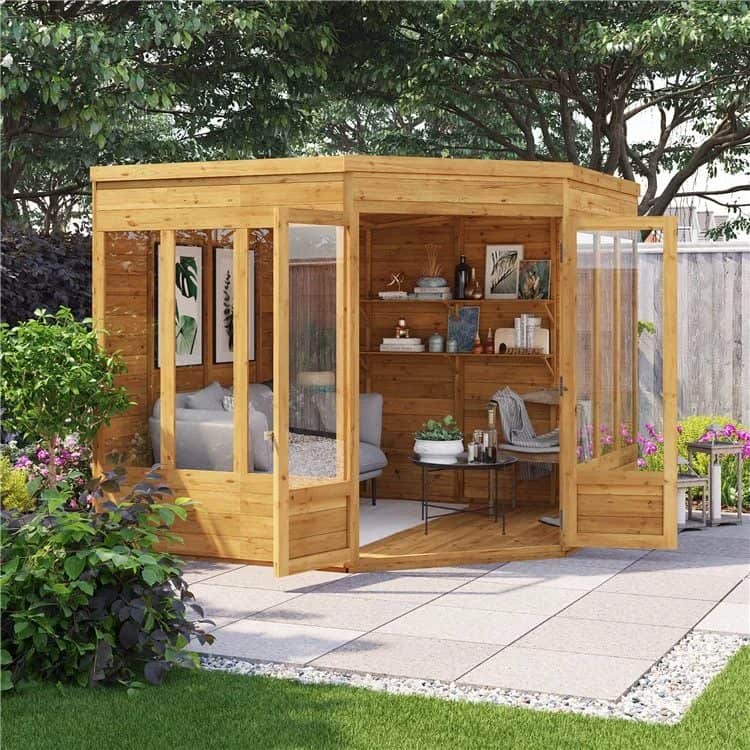 4. Log cabin summer houses
The next step up from the modular summerhouses Garden Buildings Direct offers! A log cabin summer house provides a more luxurious style and robust construction.
The design is a mix of a summer house and a log cabin, hence the name. If you're torn between the two, why not get both in one structure?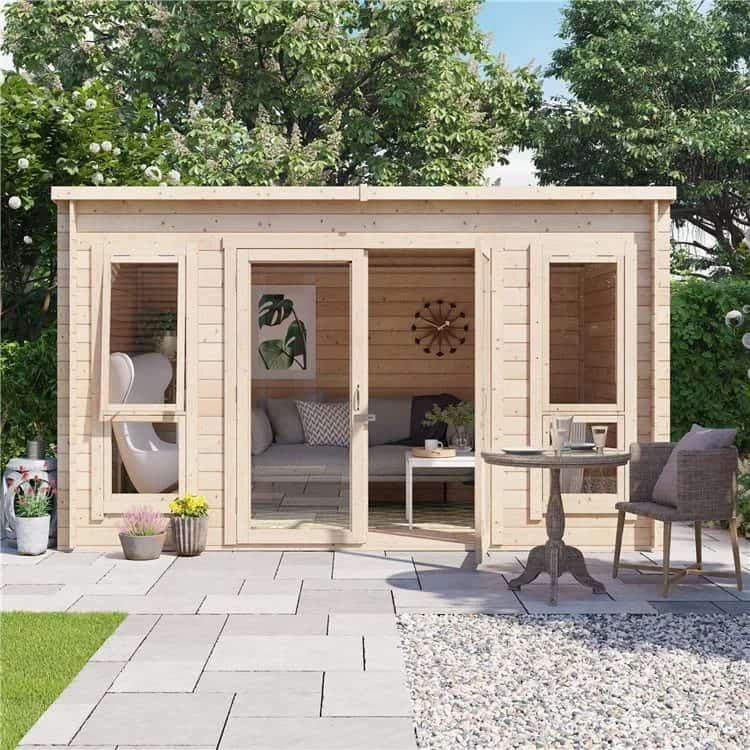 5. Summer house sheds
Summer house sheds provide the perfect place for relaxation and storage. Some units have a combined side store for added functionality.
An ideal solution for those who want to own two different outbuildings without compromising the space.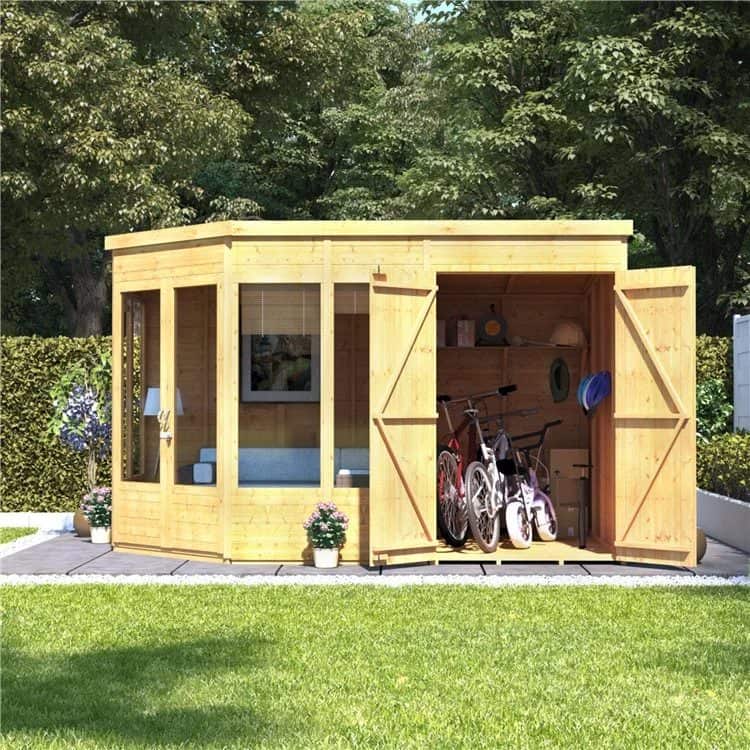 ---
Design
Keep scrolling to discover some of our favourite summer house designs. You'll want one of your own before you know it!
---
6. Added porch
In this design, a wide decking expands the space further, perfect for entertainment. The set-up wouldn't be complete without a space for alfresco dining, which is where BBQs come in. What a picture-perfect scene!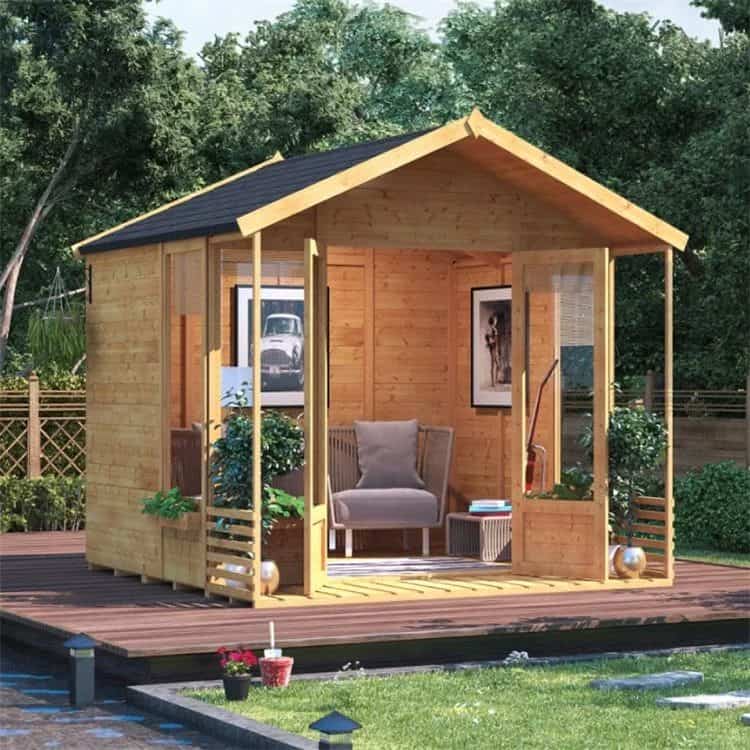 7. Wooden gazebo inspired
A summer house idea that offers an open and airy feel. Resembling the look of a gazebo, this relaxing retreat will look great in a modern garden or poolside. Privacy screen ideas can be used for extra protection when needed.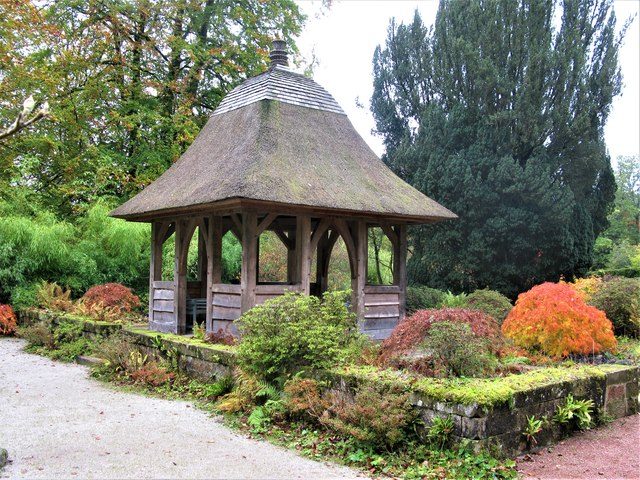 8. Creative curves
Who said your summer house needs to have straight walls? There's a futuristic yet organic look to this curvy garden room! If you have the time and space to recreate this look, we know the result will be worth it.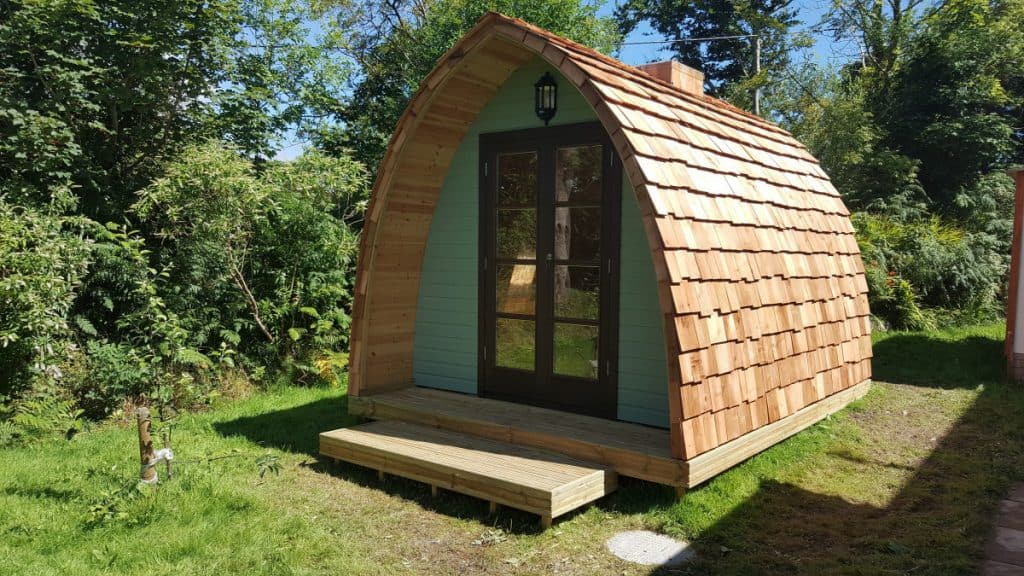 9. The fairy house
Excellent addition to cottage gardens, this fairy house will surely make an impression on children. With lush lawns and greenery in the background, it can mimic the look of a hobbit house!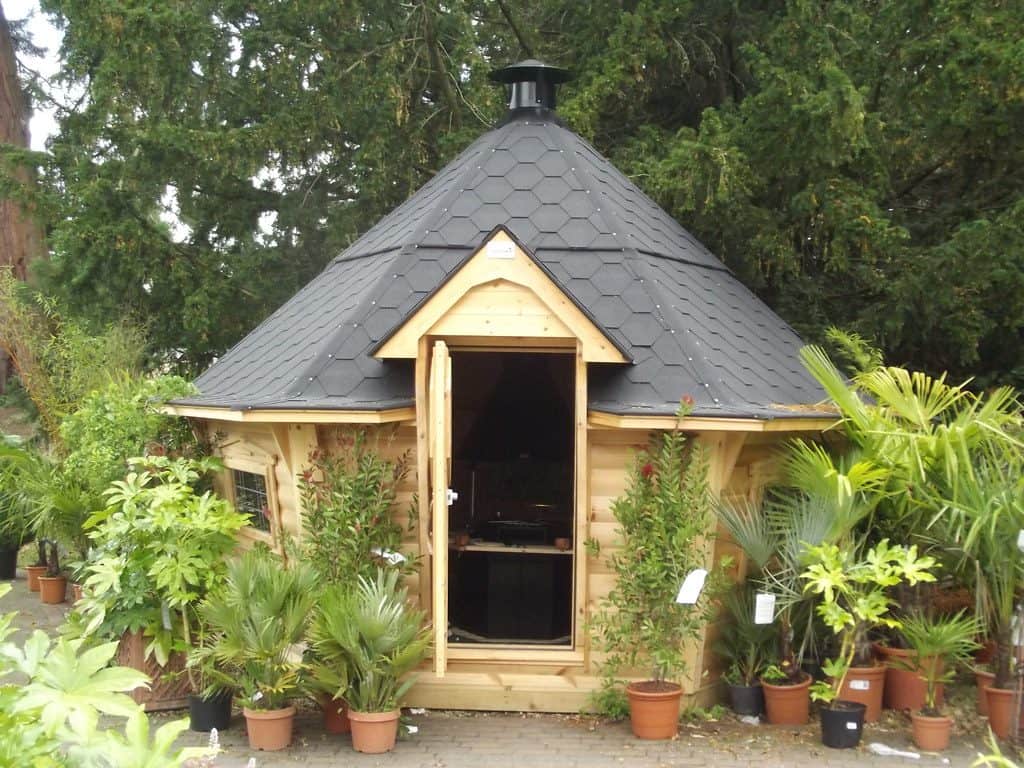 10. Treehouse play area
Give your little ones their own place to play, especially in summer, with a treehouse-inspired summer house. By adding one in your yard, you're giving them the chance to make their childhood even more memorable.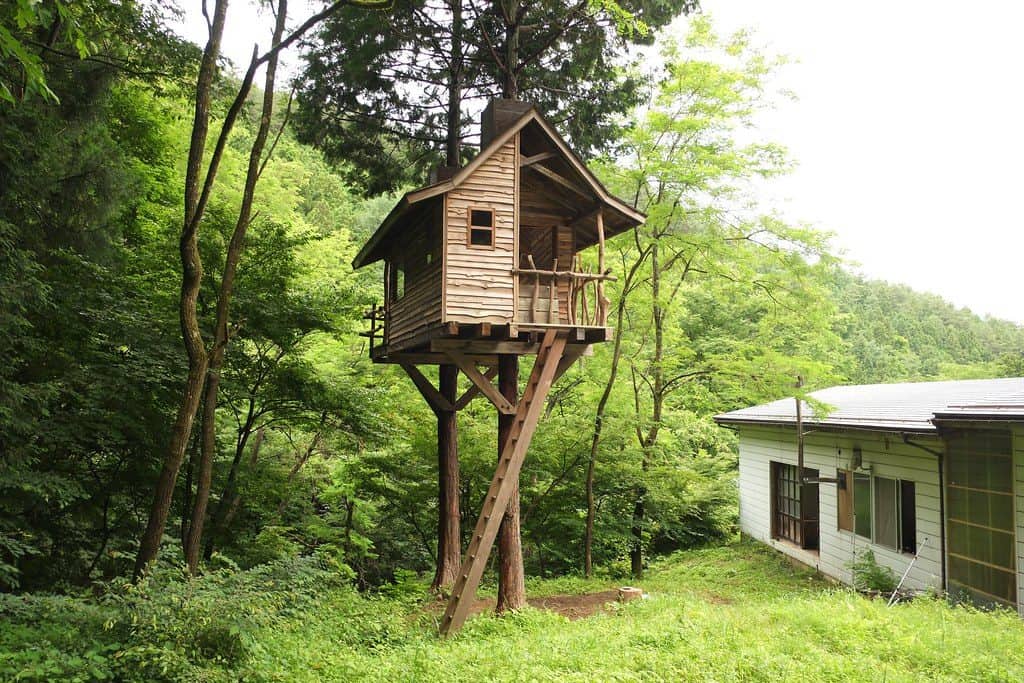 11. Go brick
The borders and trees have given this small brick summer house a new life. This design idea works well if you live in the countryside. Reinstate the paving stones if needed to bring the building back to its former glory.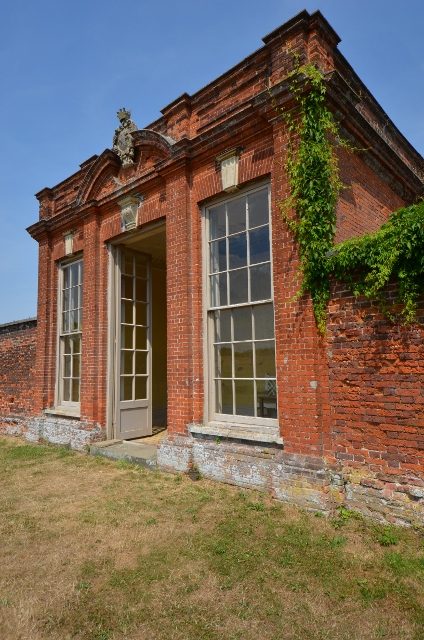 12. Use planting
Climbing vines can give your simple summer house that much-needed summer hideaway. Grow climbers up it and position the containers outside.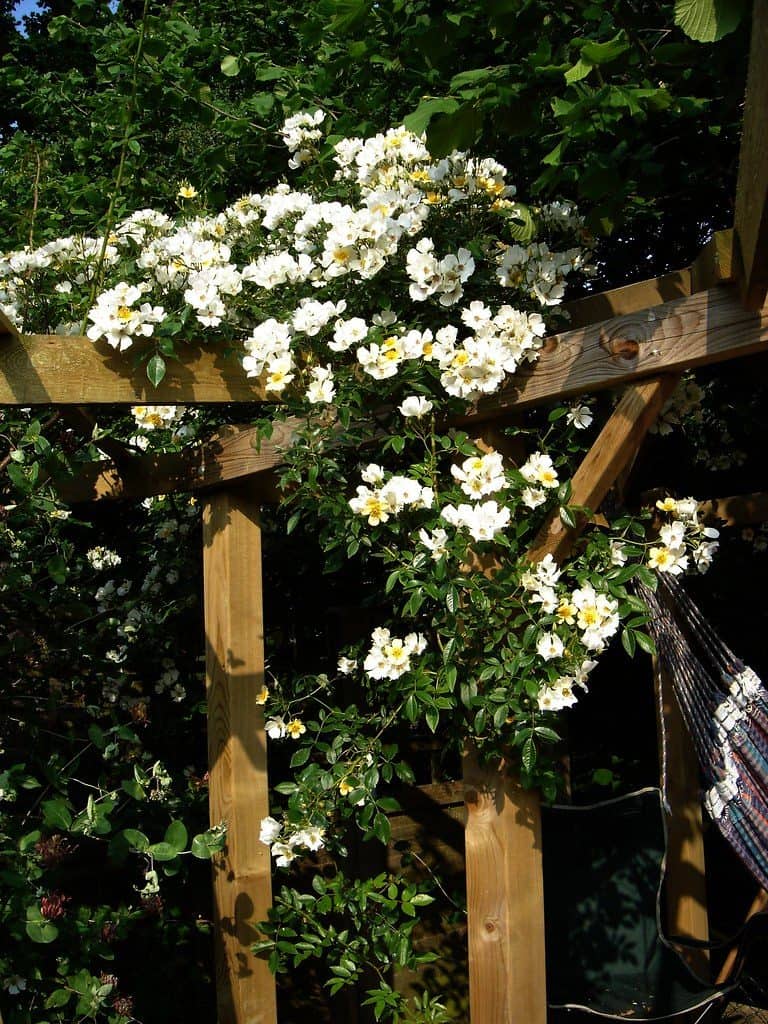 13. Coastal interior
A small summer house transformed into a beach hut-style. Shells, seaside accessories, and blue and white hues complete the look.
If you're going for this style, decorate more vintage pieces and put them in a treasure box for a dramatic effect.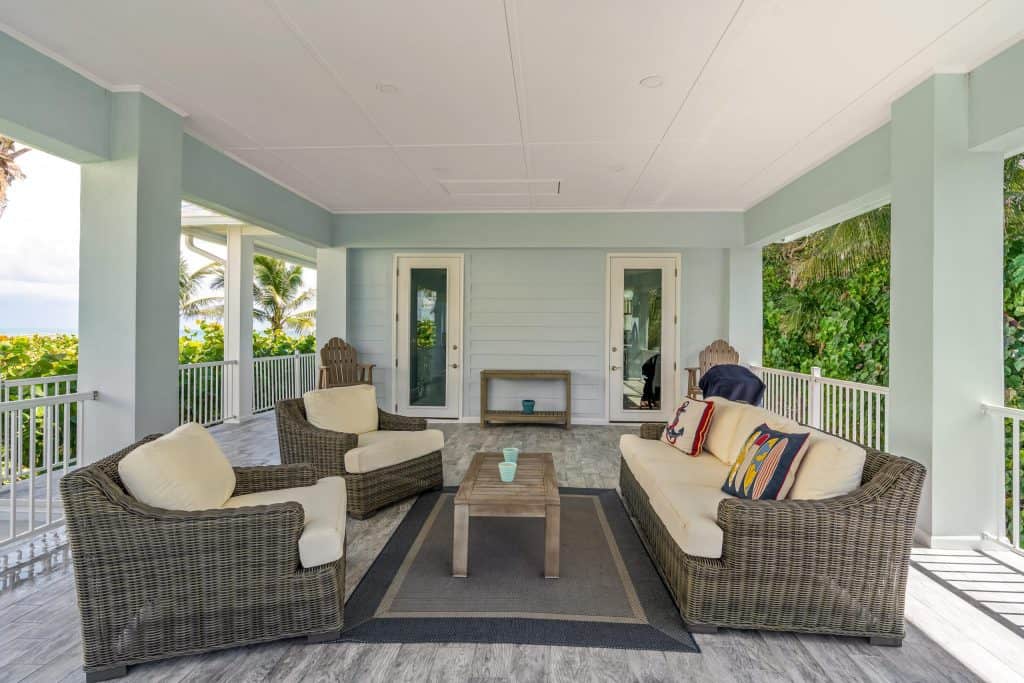 14. With a living roof
The sprouting living roof adds a touch of industrial and eco-friendly style to the design. Plant it with wildflowers and surround the summer house with nesting places to make your garden a haven for wildlife.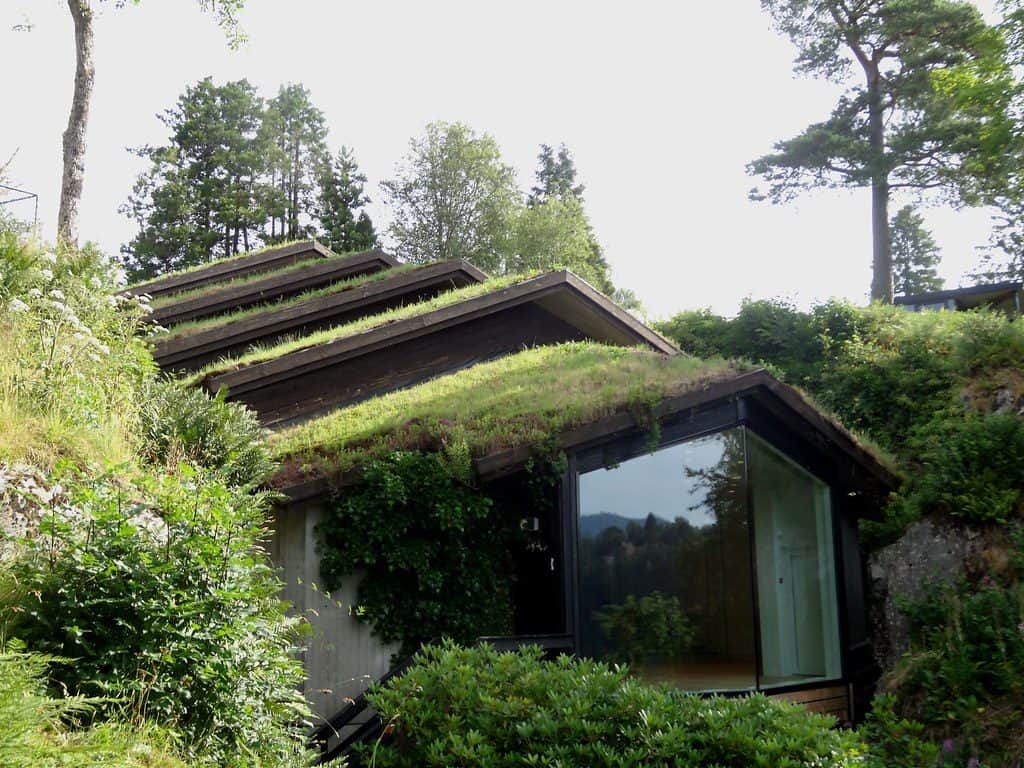 15. Shipping container makeover
Shipping containers have many uses, and one of them is garden rooms, including summer houses. With a high-quality one, you can create one in your backyard.
Depending on how you want it, you could add glass walls and large windows for natural lighting. Wooden cladding can help make it look like a log cabin.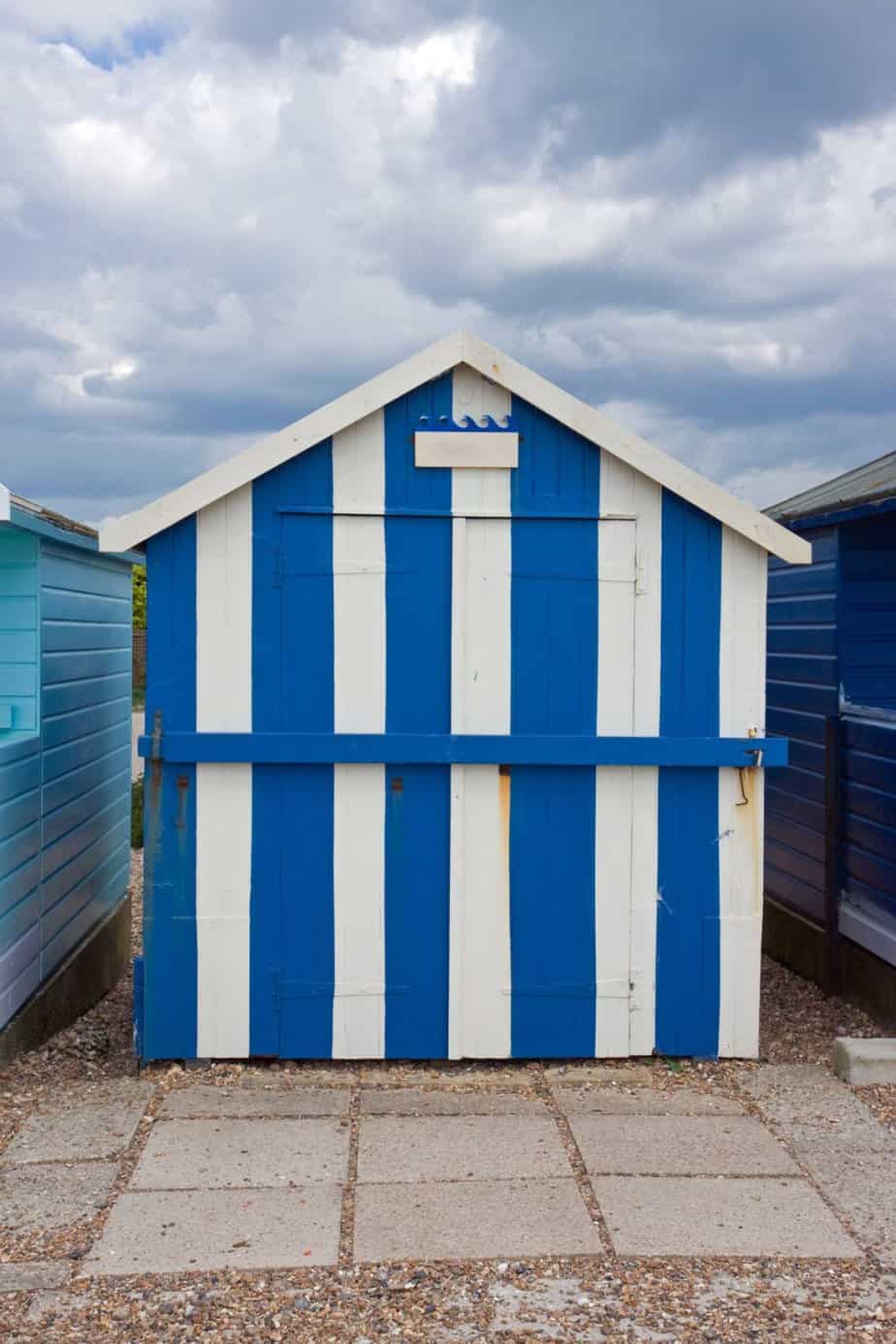 16. Oriental touch
This summer house style gives you a completely different environment. The Asian-inspired structure focuses on delicate design, both interior and exterior.
A notable oriental with a touch of modern, the design is mostly used for tea houses. A worth considering if you wish to have a private one in your Chinese garden idea.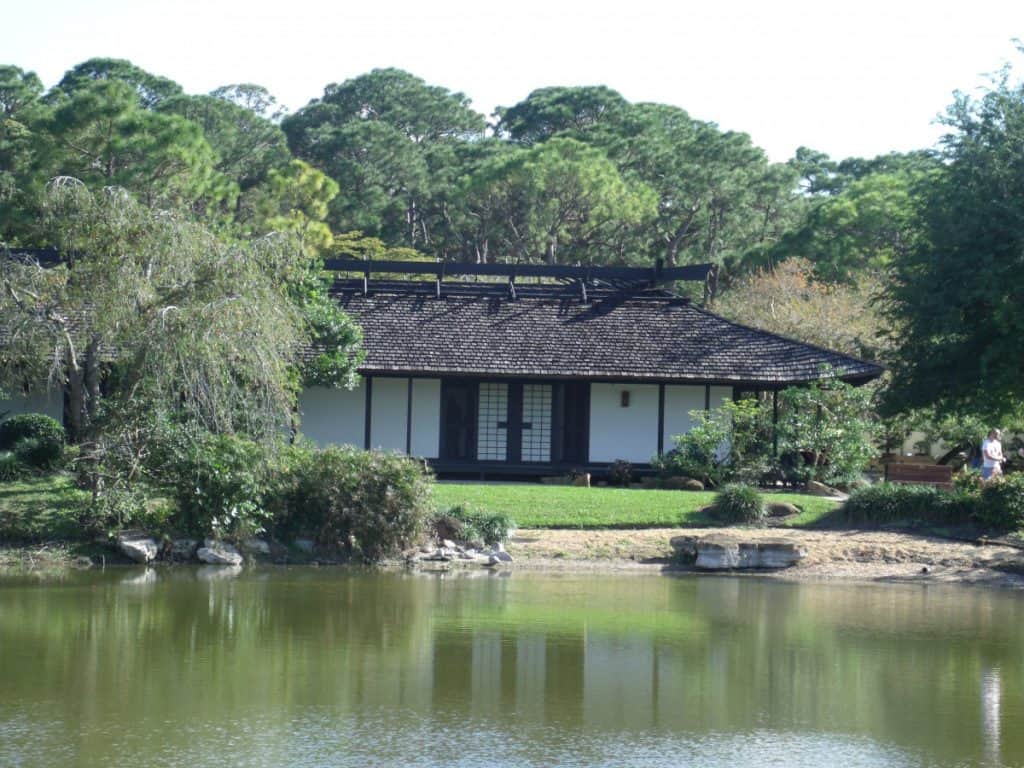 17. Barrel-like approach
If you have a courtyard and you like things a bit different, this barrel summer house could be the right one for you! A prefabricated barrel-shaped structure can fit as a natural jewel in your garden.
You can use the room as a sauna or enhance the space with a fireplace and bench-like seating.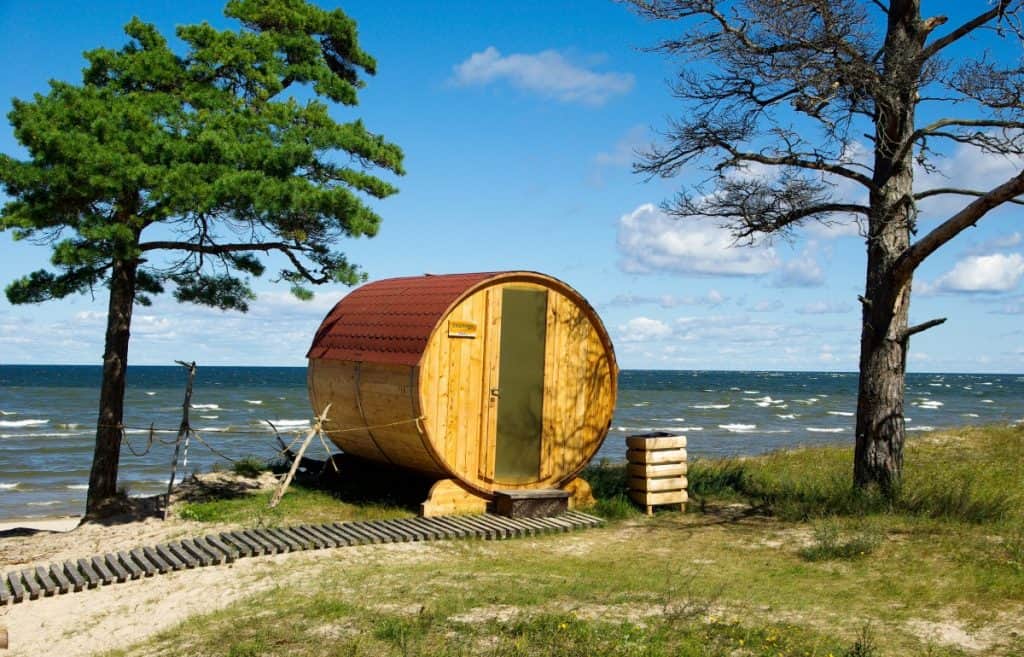 18. Glass summer house
Glass summer houses also make lovely sunrooms. Here, the frame is painted steel with an aluminium sliding glass door.
The front features a green roof, and the rear covered glass roof. Set in the landscape evokes a mid-century vibe.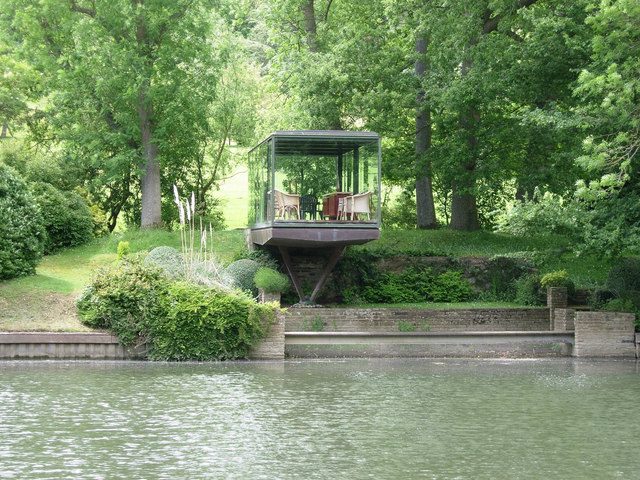 19. Bungalow inspired
The design is a tropical-inspired Bungalow which you'd often see on beach houses or resorts. Ideal for small summer houses and square footage backyards.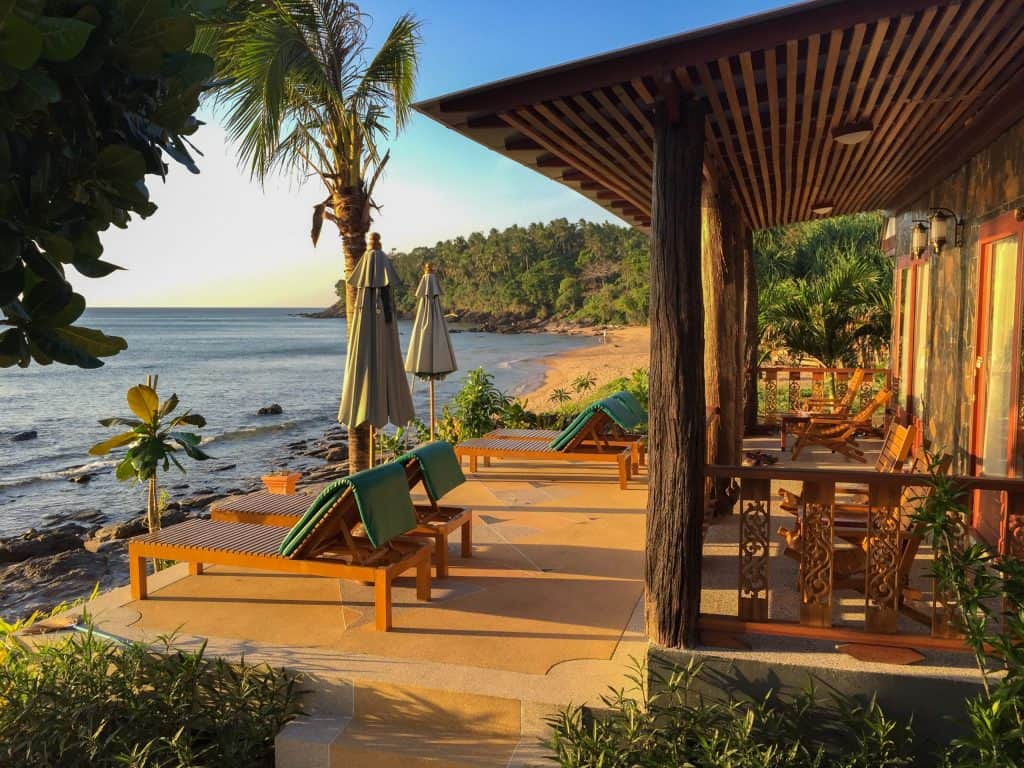 20. A-frame structure
A-frame is an iconic architectural style, be it for housing or garden room ideas. As for the interior, the concept is often open, with the living room, dining room and kitchen all in one space.
A creative bespoke summer house design idea that many experts alike recommend.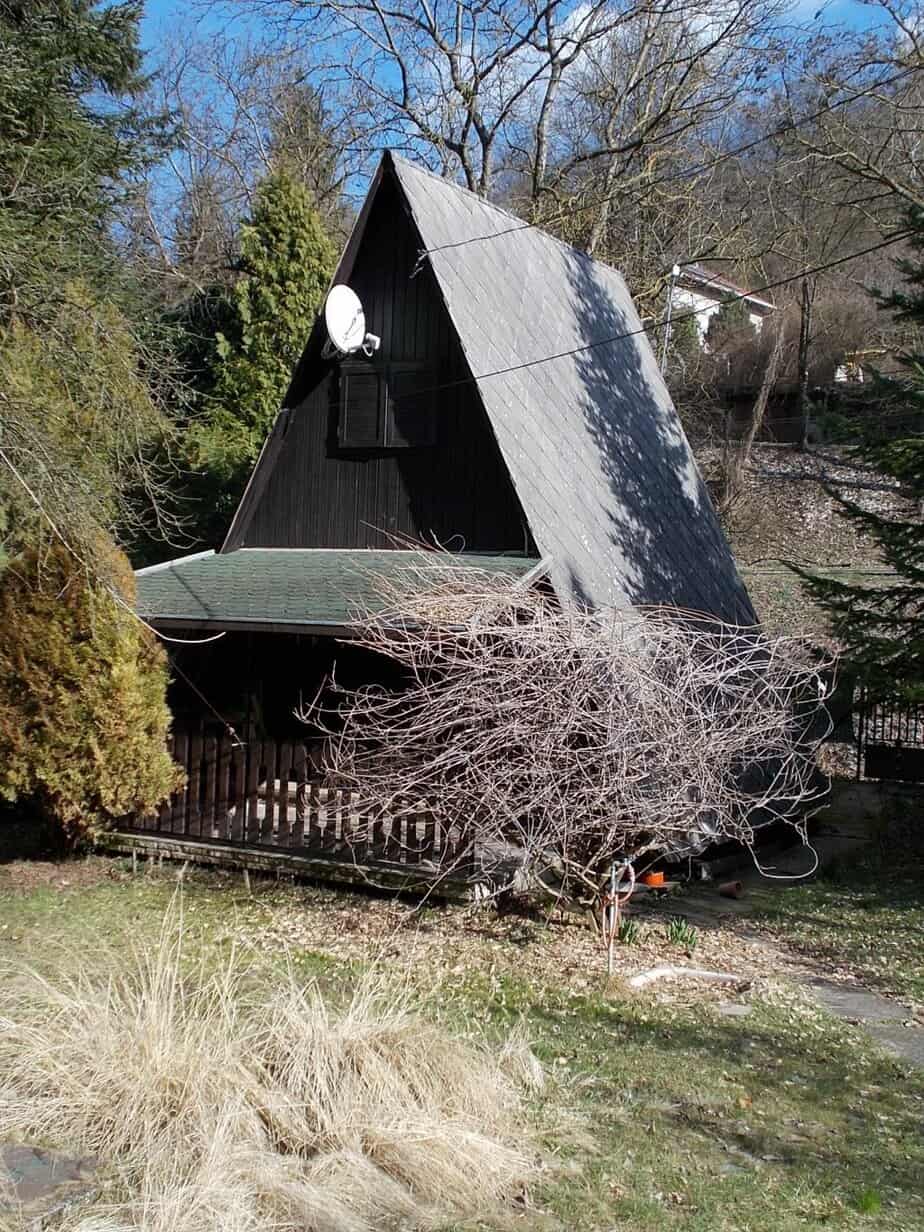 21. Classic vintage
The shutters alone hint that the summer house is on a classic and vintage-y side. The lamps and gas lanterns add up to the look. This setting might work for you if you have a traditional garden.
22. Oak framed
Oak frames are nicely bespoke timber extensions attached to a house or outbuilding. A modern alternative to the classic conservatory or orangery.
An oak framed garden room also provides the right type of climate to keep any house plants thriving.
23. Vine-covered wall
What better backdrop to banish winter than a summer house with creeping greenery? A garden building covered with vines gives the wall a lush, old-Italian rustic look.
Try flowering vines for decorative effects, like climbing roses, Wisteria and trumpet vine.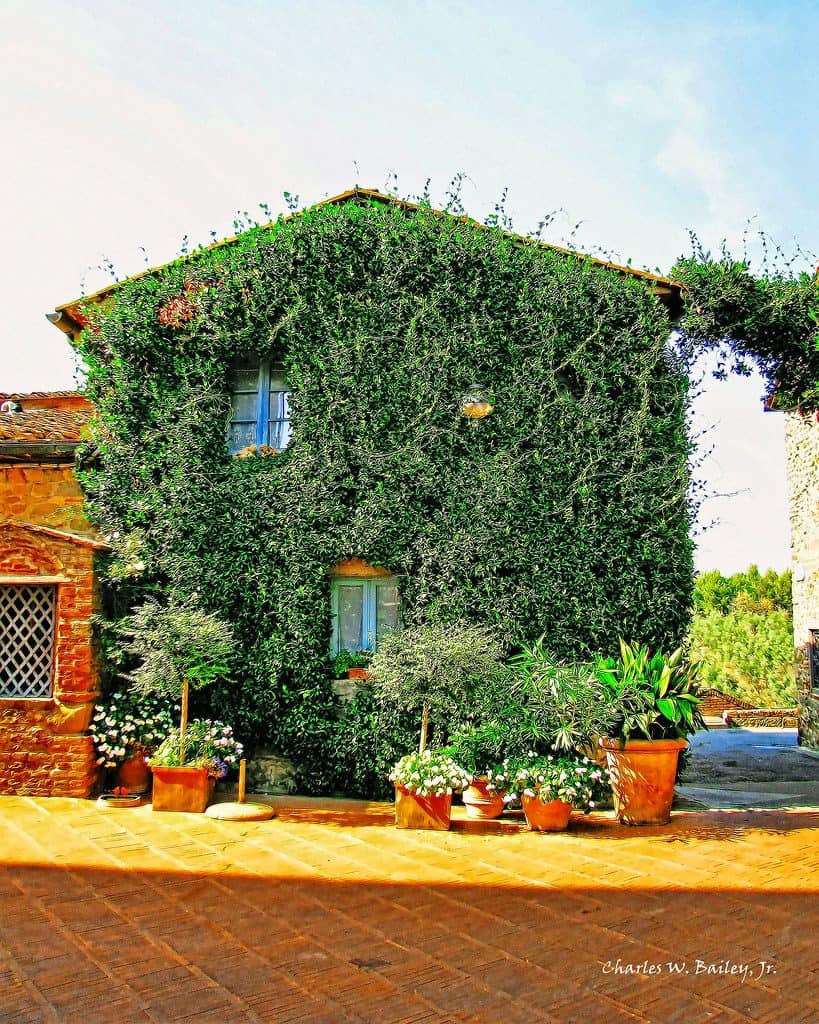 24. The 19th-century
The concept of this summer house features a quirky design. It's a reminder that it doesn't have to have a conventional style. Inspired by the prefabricated iron structures used in the 19th century in chapels and halls.
25. A slice of Moroccan
Characterised by intricate carvings, arched doorways, and colourful fabric. It should come as no surprise that this is a Moroccan-inspired summer house.
Infused with Moroccan elements, they bring home the charm of an exotic, Middle Eastern retreat.
26. Garden pod
A pod-style summer house sphere structure with a modern curve appeal. The reflective stainless-steel cover over the roof reduces the summer heat.
This ensures the summer house remains a comfy temperature even on the hottest of days. An eye-catching garden feature to have!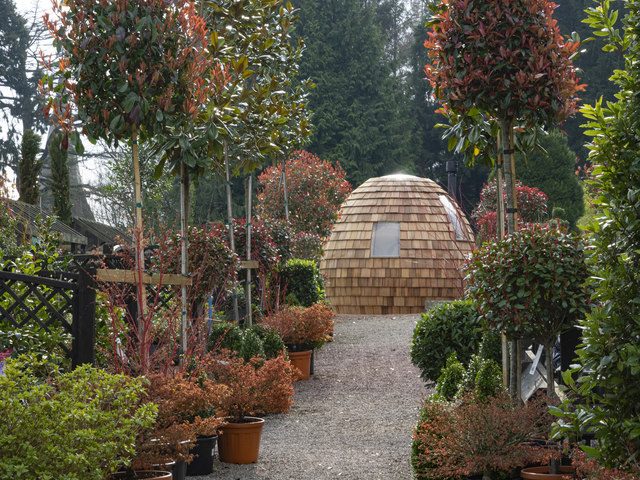 27. Pallet made
This pallet summer house is a transitional shelter made of wooden shipping pallets. The material is ideal for building a solid, durable garden building, including sheds.
A smart and cost-effective way to organise your yard and entertain quickly and on a budget.
28. Mirrored facade
This opens up the space of a small garden/patio while being functional by offering a room for relaxation.  The mirrored facade also reflects the garden, including the sky (if the weather's good).
The overall design also makes a great garden mirror idea if you're looking for one.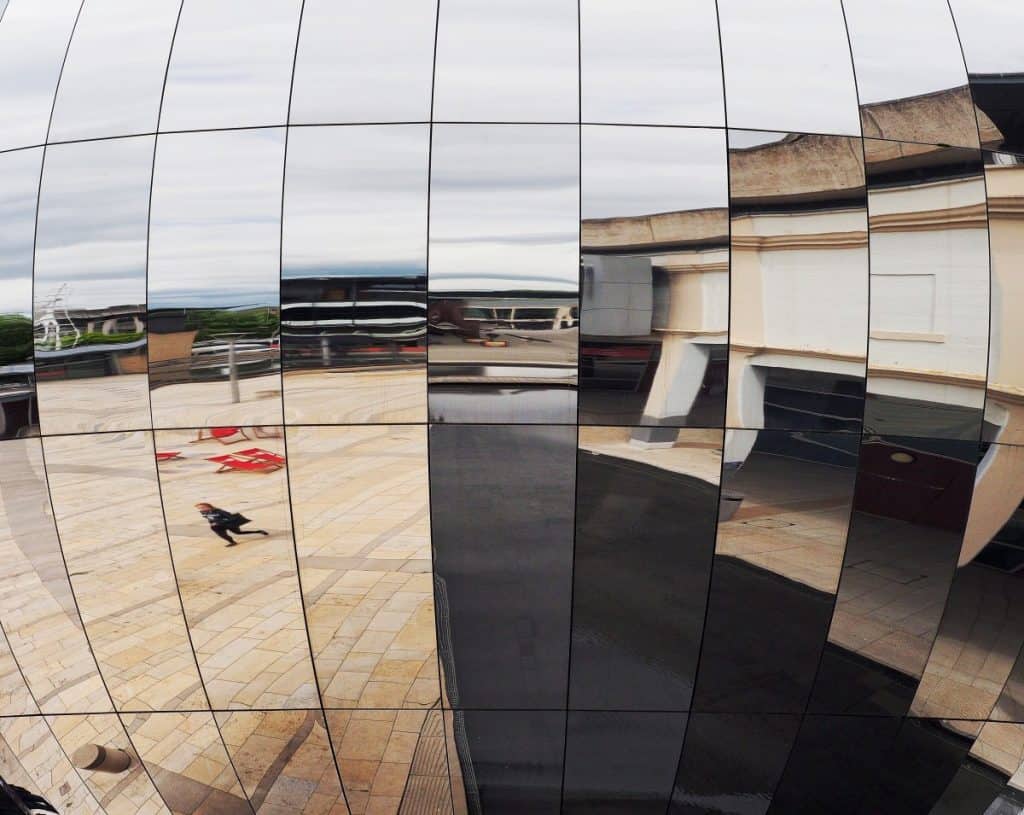 29. Floating and decked
A floating and decked summer house is a great way to enjoy your lakefront property. The design features lots of natural wood surfaces and a simplified home design.
On most coastal moorings, you do not need planning permission.
30. With a carport
Inspired by the forest surrounding, it sets the tone for the look and feel of the summer house. Natural materials, light and views, with a distinctly contemporary edge for furnishings.
The carport design idea also offers functionality, protecting the cars against elements.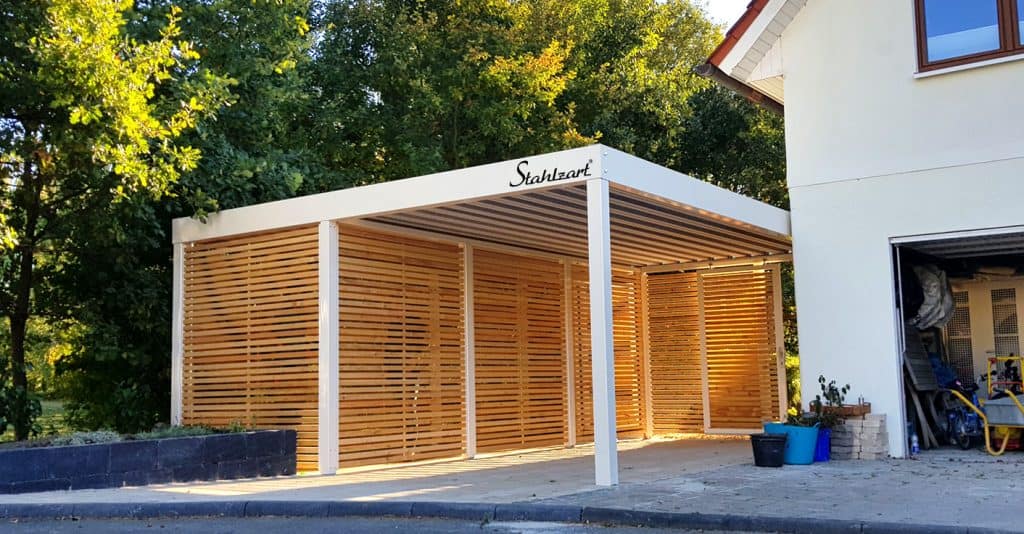 31. Pergola extension
Pergolas and summer houses are two popular additions to any garden setting. This combination can create a new space for you to use.
If you're looking for an outdoor update, add a striking pergola garden idea to your summer house!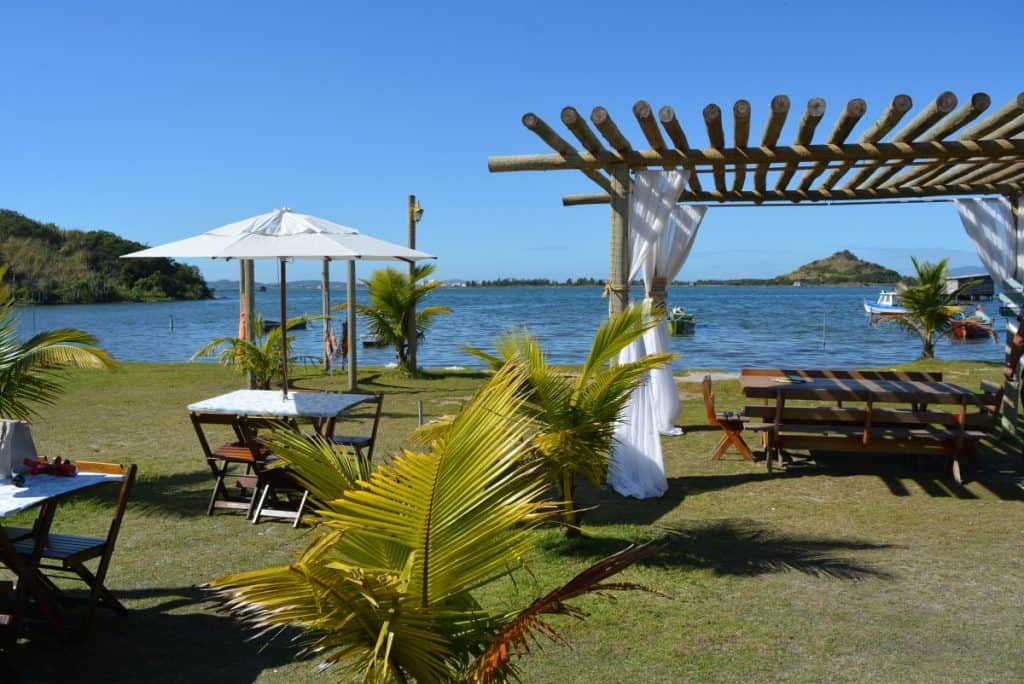 32. Mediterranean getaway
Inspired by coastal regions, this summer house design emphasises:
rustic charm

warm colours

natural textures
Overall, it creates a serene and inviting atmosphere reminiscent of a Mediterranean vacation. Use terracotta tiles for the flooring. Decorate with clay pots filled with colourful blooms. Opt for log garden furniture with distressed finishes to capture the Mediterranean look.
33. Solar-powered haven
This sustainable design integrates solar panels to power your pressure treated summerhouse. An energy-efficient approach perfect for those seeking a modern and responsible retreat.
Install summerhouse outdoor lights, such as high-efficiency solar panels on the roof. Choose energy-efficient appliances and LED lighting to maximise the benefits of solar power.
34. Japanese Zen retreat
Minimalistic and serene, this design draws from Japanese aesthetics, promoting tranquility and balance. It's an ideal choice for creating a space of mindfulness and reflection.
Use neutral colours, simple lines, and natural materials like wood and stone. Add a small water feature, such as a mini pond or a bamboo fountain, to evoke a sense of calm.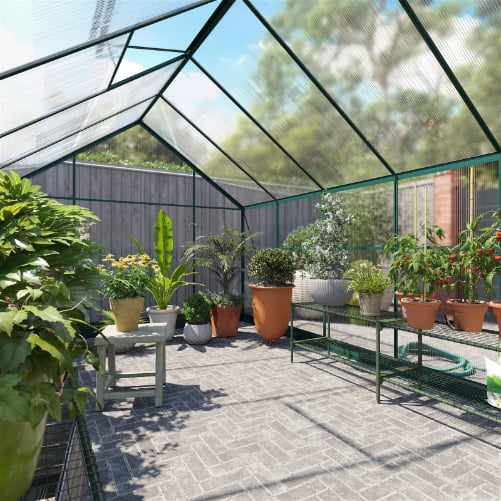 This approach blends the boundaries between indoors and outdoors. It incorporates plenty of glass, allowing natural light to flood the space. It's perfect for nurturing plants and enjoying a sunny atmosphere.
Opt for large windows and glass doors to create a seamless connection with the garden. Add built-in shelves for potted plants. Ensure to use a mix of rattan garden furniture to enhance the greenhouse feel.
36. Bohemian bliss
This idea infuses vibrant colours, textiles, and natural elements. Overall, it gives off a laid-back and artistic space. It's excellent for free spirits who value creativity and relaxation.
Incorporate mismatched cushions, rugs, and pouffes for a cosy and eclectic seating area. Hang tapestries or dreamcatchers to enhance the bohemian vibe.
37. French country cottage
A transformation idea that embodies rustic elegance with a touch of romance. It's characterised by soft colors, vintage-inspired decor, and charming details. Together, they evoke the cosy countryside charm of France.
Choose distressed wooden furniture, floral fabrics, and chandeliers for a vintage French atmosphere. Introduce wrought iron elements and potted flowers for an authentic cottage feel.
38. Scandinavian hygge haven
This concept is rooted in the Scandinavian concept of cosiness and contentment. It focuses on simplicity, natural materials, and warm lighting.
Opt for light-coloured timber furnishing. Plus, go for plush textiles like fur or knitted blankets, and lots of candles. Keep the colour palette neutral and soft to achieve a hygge-inspired space.
39. Living wall facade
Bringing the outdoors in, this features a vertical garden on the exterior of the summer house. It's an innovative way to blend nature with architecture and create a striking visual impact.
Install a modular living wall system and choose plants that thrive vertically. Your best bets are succulents, herbs, and ferns. Make sure the wall receives adequate sunlight and water the plants as needed.
40. Victorian era pavilion
Inspired by the opulent Victorian era, this design incorporates:
intricate details

ornate mouldings

elegant finishes
It's an ideal choice for those who appreciate the charm of classic architecture. Use elaborate trimmings, textured wallpapers, and vintage furniture pieces. Mix in stained glass windows and floral patterns for an authentic period look.
---
Potential Uses
There are many ways summer houses can be used. Some of these are the common conventional ways, whereas some may include out-of-the-box ideas. Many of these are perfect for a modern summer house.
---
41. Outdoor living room
Perhaps you need the extra space or simply want another area to socialise. A summer house is an easy way to extend your indoor living space.
Decorate it in the same fashion as your interior decor to make them feel more at one.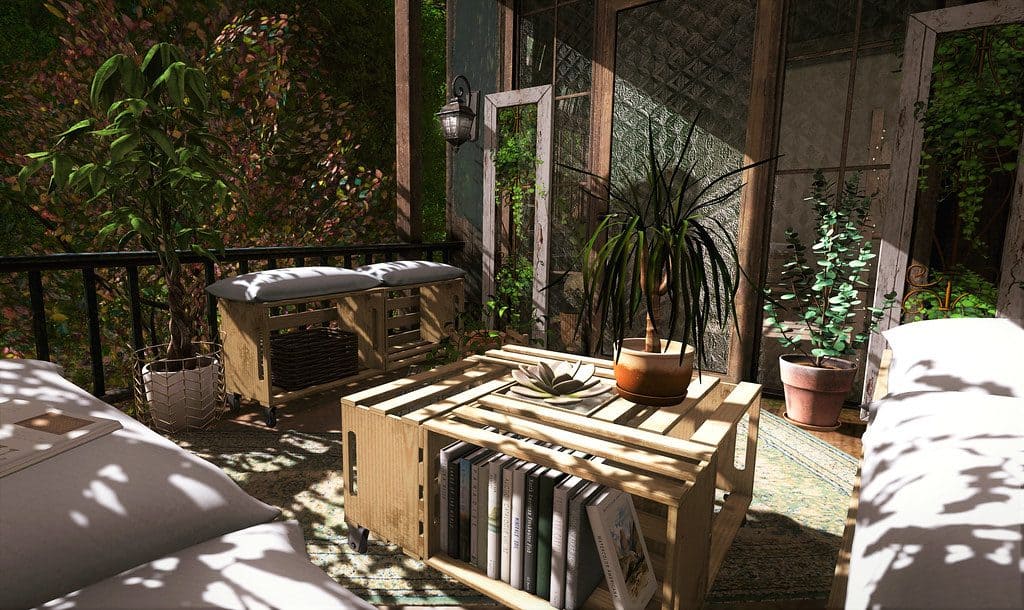 42. Outdoor studio
A garden studio is a perfect place to isolate a hobby. Not to mention being surrounded by nature to inspire! If one of your goals this year is to flourish your pursuits, a summer house can provide you with a dedicated space.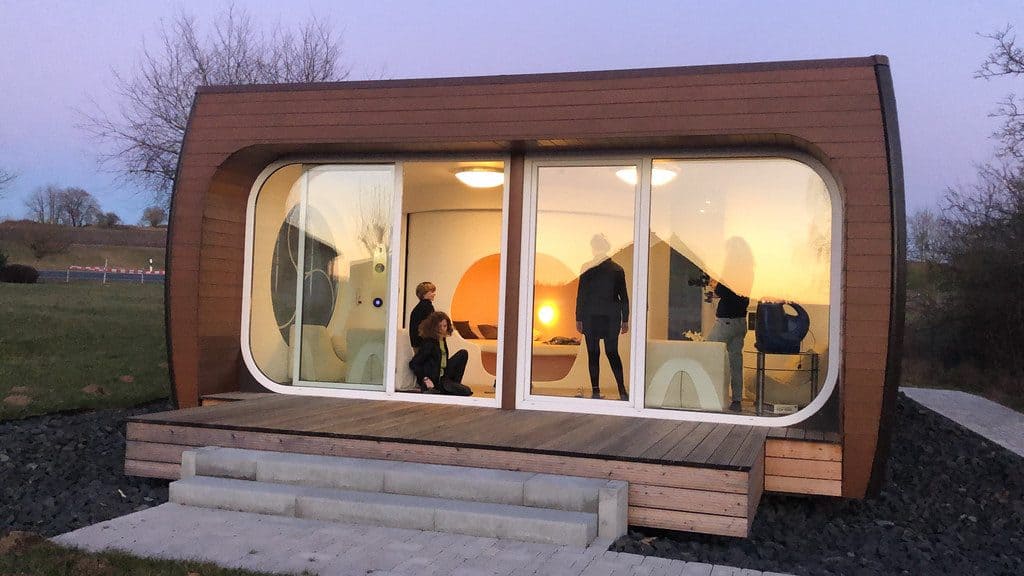 43. Spare room
Got no room for guests when they come to stay? How about turning your summer house into a chic spare bedroom? A rustic scheme with a layer of earthy tones always looks stylish for a summer house.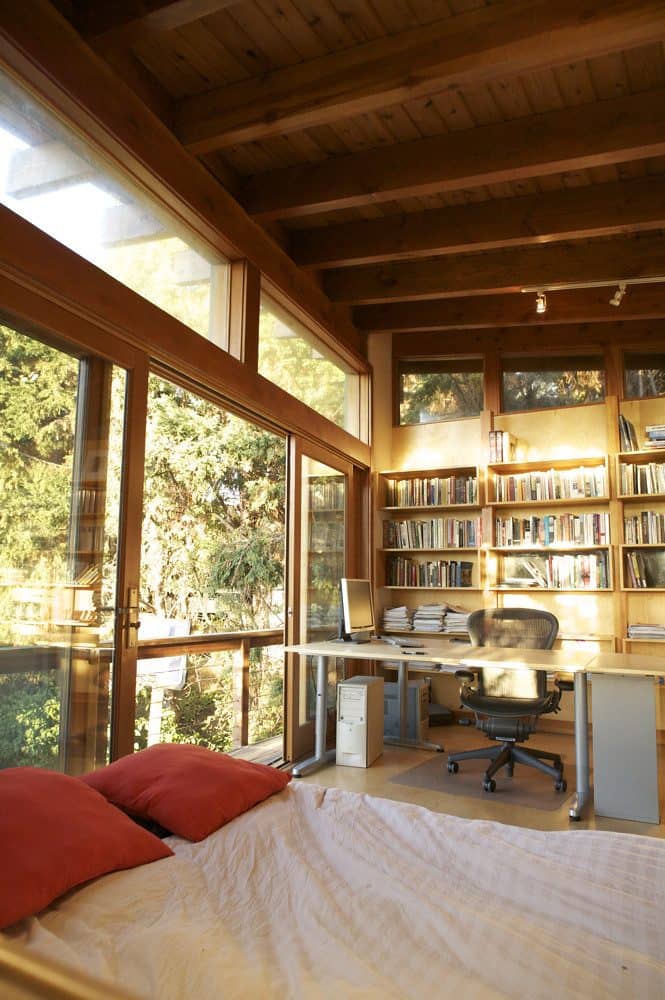 44. Open entertainment area
If you have limited garden space, add a small summer house at the rear or side. Make it open to the rest of the seating area for a sociable scheme. Keep it simple with a bench that can double as a daybed and a patio heater.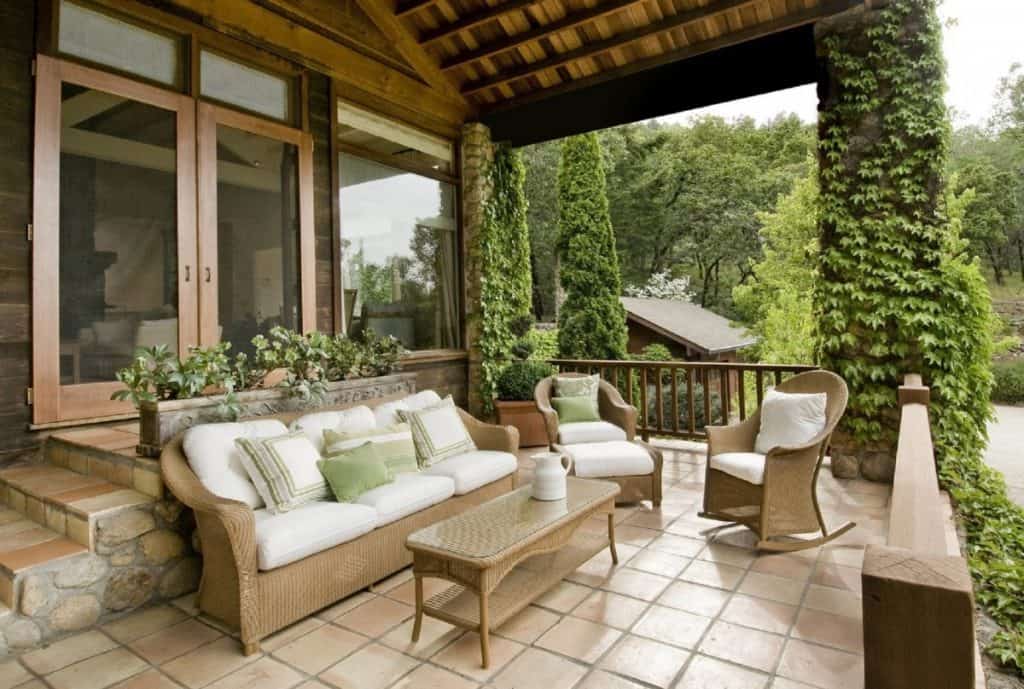 45. Room for afternoon tea
Whether you're serving a light tea or a full afternoon one with sweets and desserts, a dedicated room can make your afternoon tea more elegant. And a summer house is the perfect garden building for a tea room.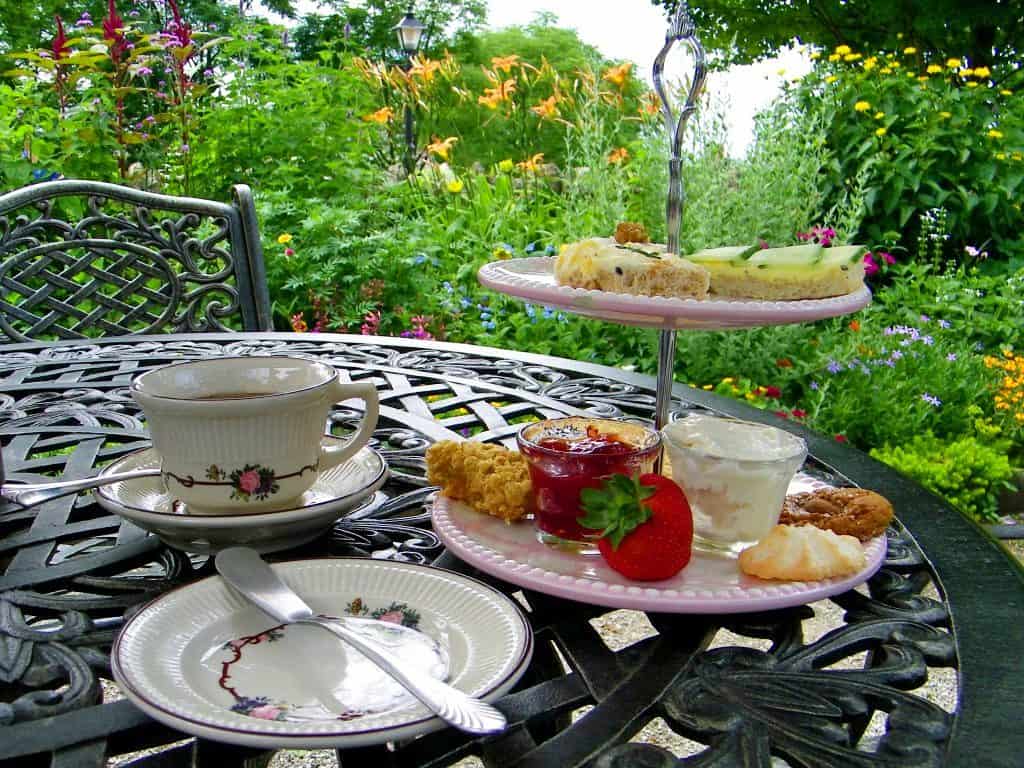 46. Summer house cabin
Take your road trips and outdoor adventures to the next level with a summer house on wheels! Here, it looks like a normal summer house or cabin retreat, but it actually has wheels, making it portable.
If you're thinking of making a portable home, this idea will take you anywhere you want to live.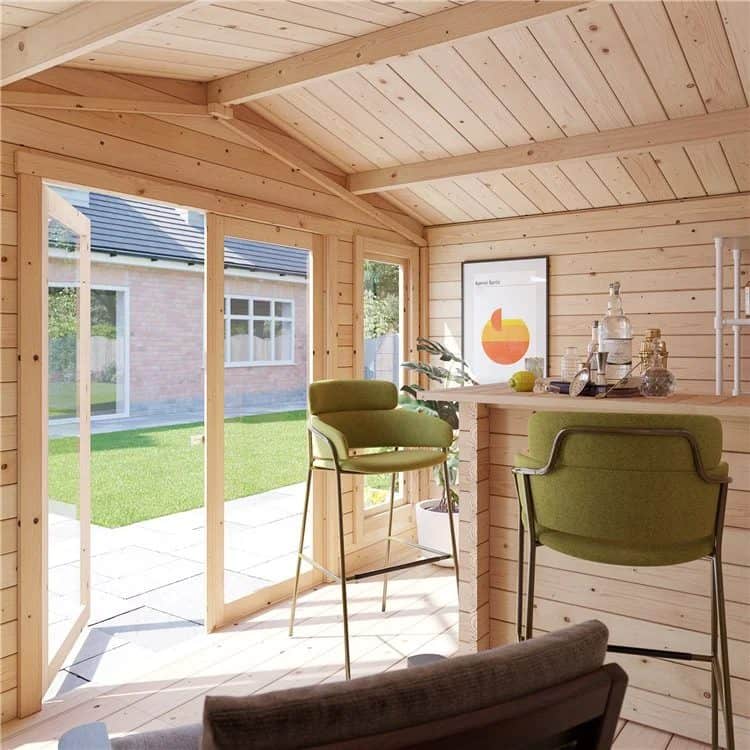 47. A lake house
This proves how versatile a summer house can be. The outside deck provides a cosy spot to enjoy the tranquil lakeside setting.
While the cable railings work as a safety barrier without obstructing the views. A summer haven getaway, indeed!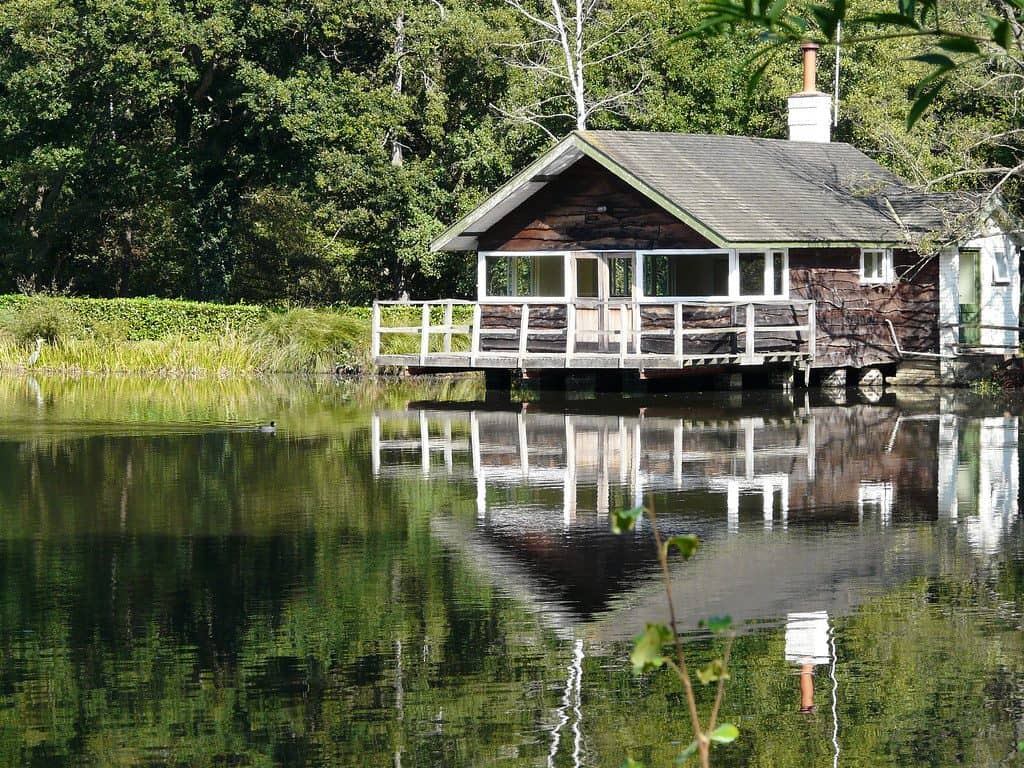 48. Or it could be a boat house
A stunning summer house boathouse might be a better solution for you. Fix a deck alongside diving into the lake or quick access to your boat/yacht.
And no, this isn't a house shaped like a boat, but rather a converted one into a cosy summer home.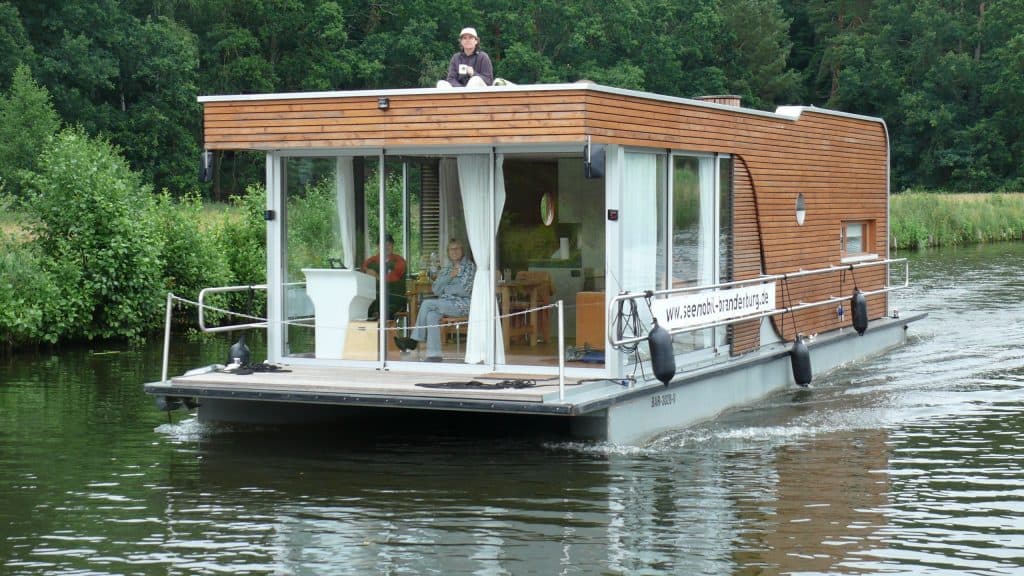 49. A pool house might be your best bet
If you don't live near a lake, but you have a backyard pool, then a pool summer house will suit you! The best way to cool yourself off during the summer is to dive into the pool and then relax in a pool summer house.
This makes summer more entertaining and year-round hosting chicer.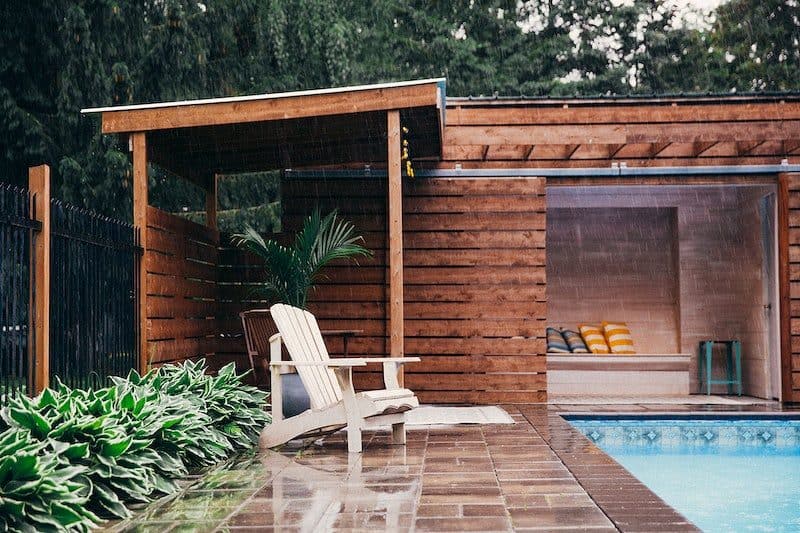 50. Potting shed alternative
A small and tall summer house makes the perfect potting shed alternative. Having a dedicated workspace for gardening will keep your work and mess out of the yard.
For organisation tips and hacks, check our potting shed ideas next!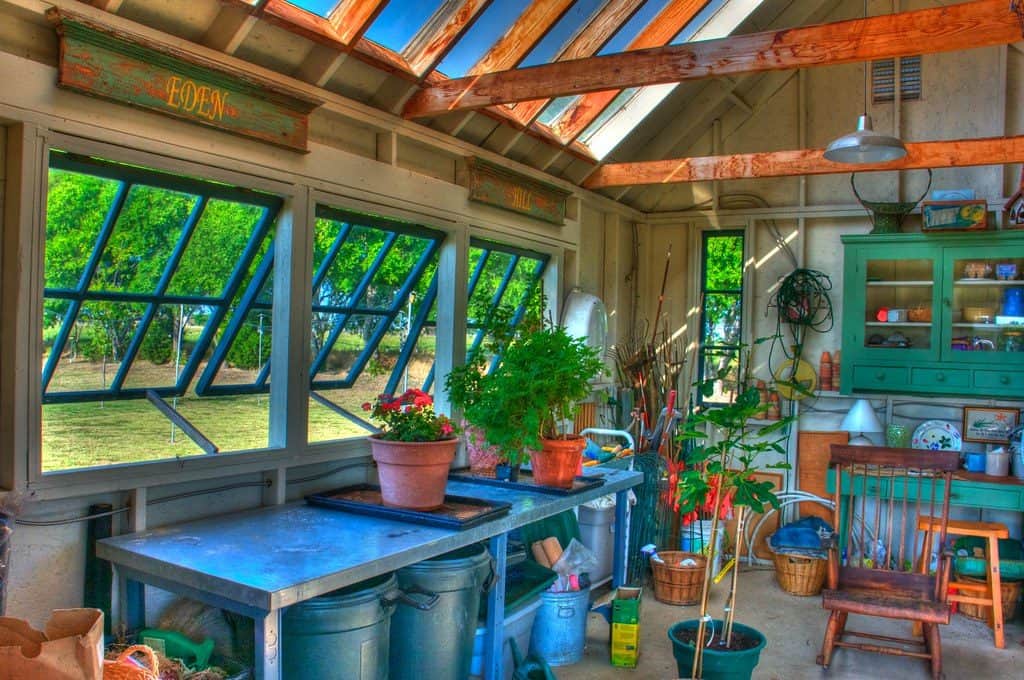 51. Shepherds hut
What could be better than a shepherd's hut for your dream traditional summer house look? This mobile shelter can fit a bedroom, living room and kitchen, depending on the size. It can be made from either tin or timber.
52. Quilting room
If your summer house boasts a window with a view of the garden, then it'll make a lovely bright craft room. If you're a quilter or any hobby, turn the outbuilding into a place for your personal pursuits.
Top tip: Paint the exterior green to complement its natural setting.
53. Summer house garden office
Like with a log cabin office, a home office in the form of a summer house has many advantages. For long-term solutions, investing in a summer house and then converting it to an office is worthwhile.
An effective way to set the boundaries between home and work. Take BillyOh Fraya Max, for example.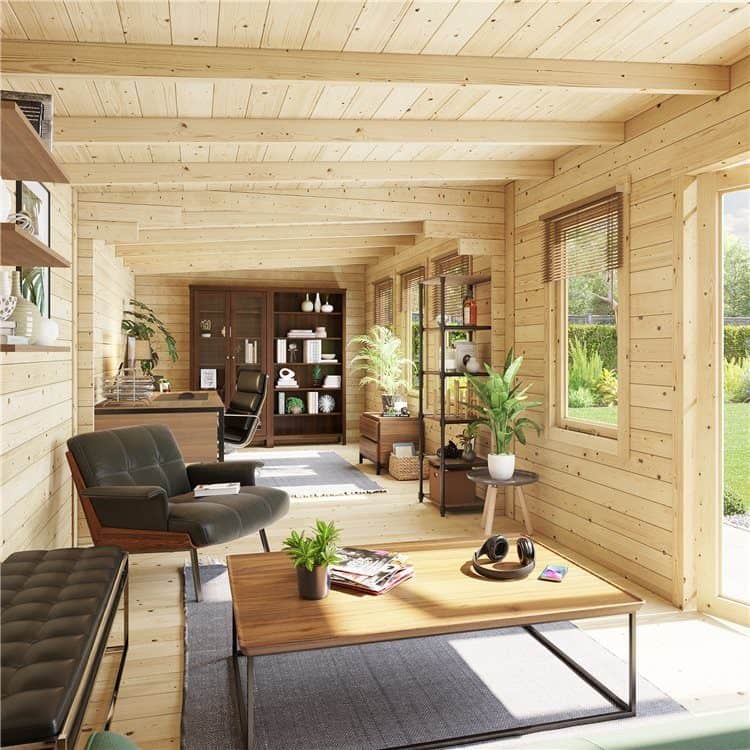 54. BBQ shelter
Enjoy grilled feasts and make the most of your BBQ, whatever the weather, with a BBQ shelter idea. An open summer house like this can extend your alfresco living space and allow you to enjoy the fresh air for longer.
Wooden gazebo ideas are also a classic garden feature that will never go out of style.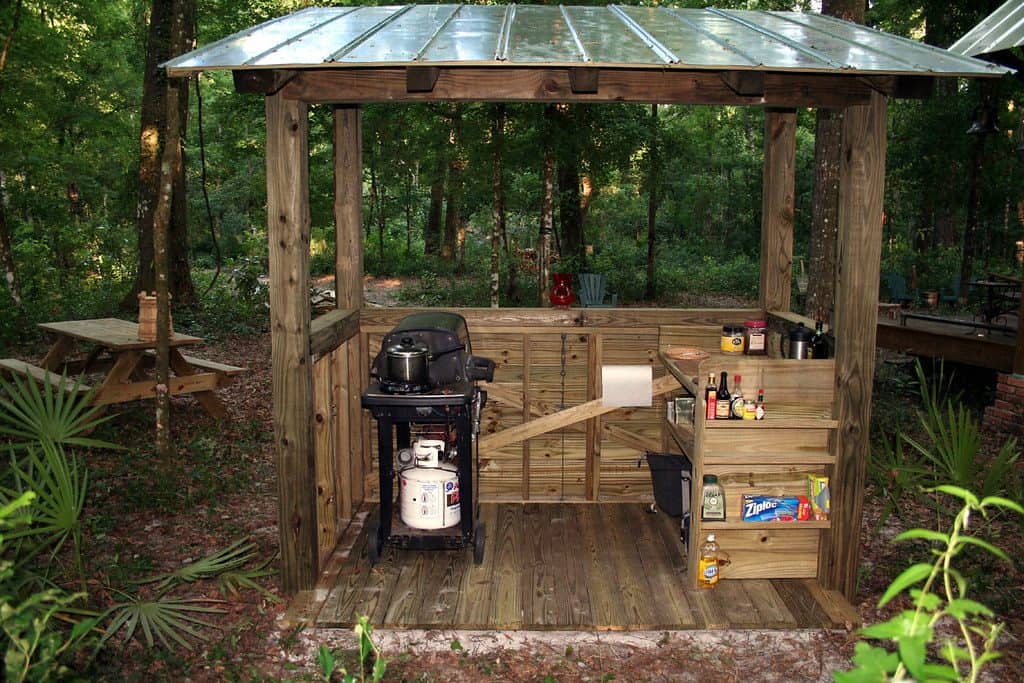 55. She shed
A summer house makes an excellent building option for a she shed too! If you want something warm and stylish to accommodate the occasional overnight guest, think of insulation.
56. Reading retreat
Create a cosy hideaway with books surrounding you for relaxation. A summer house, log cabin, or even a shed can offer you the perfect place for a personal library.
A private room with a peaceful ambience for you to read to your heart's content.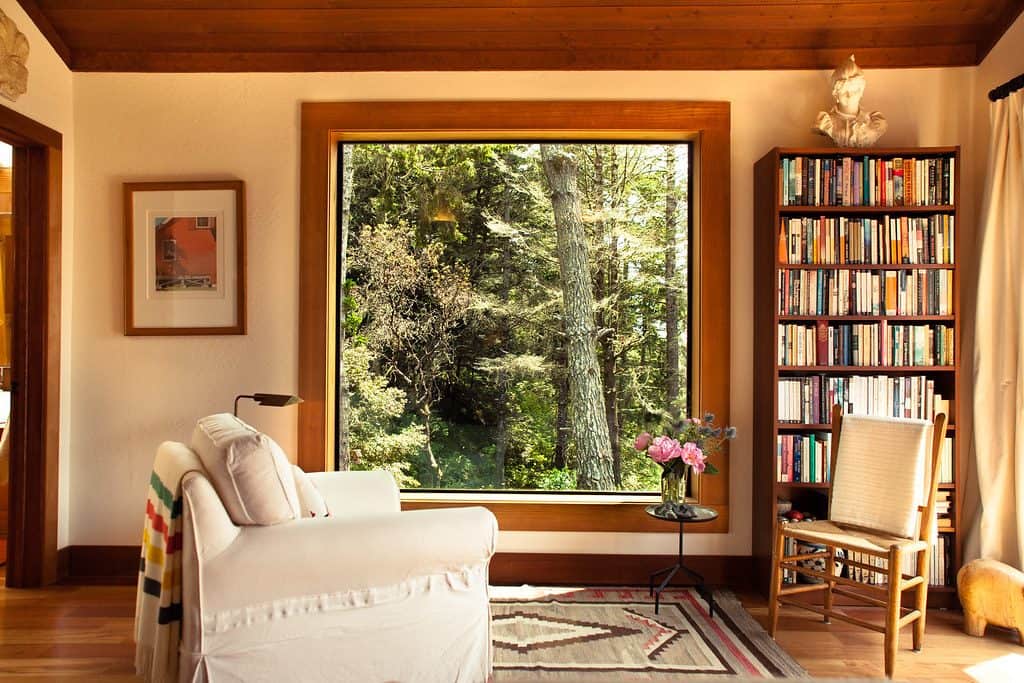 57. Garden pub
Imagine enjoying a warm beverage during cool months. Or an ice-cool drink during the summer with your friends after a busy day.
The place is your very own summer house that doubles up as a garden bar.
58. Spa room
Weighing up your options when it comes to outdoor hot tub ideas? Using a summer house as a home spa is a great way to make the most of it all year round.
This will also make a stylish statement to your backyard while offering a place to kick back and relax.
59. Enclosed outdoor kitchen
Outdoor cooking and dining evoke a fun and celebratory spirit. With a summer house transformed into a garden kitchen, you can have that essence.
If the space allows, complete the look with bars, seating areas, storage, and grills. Take inspiration from this one!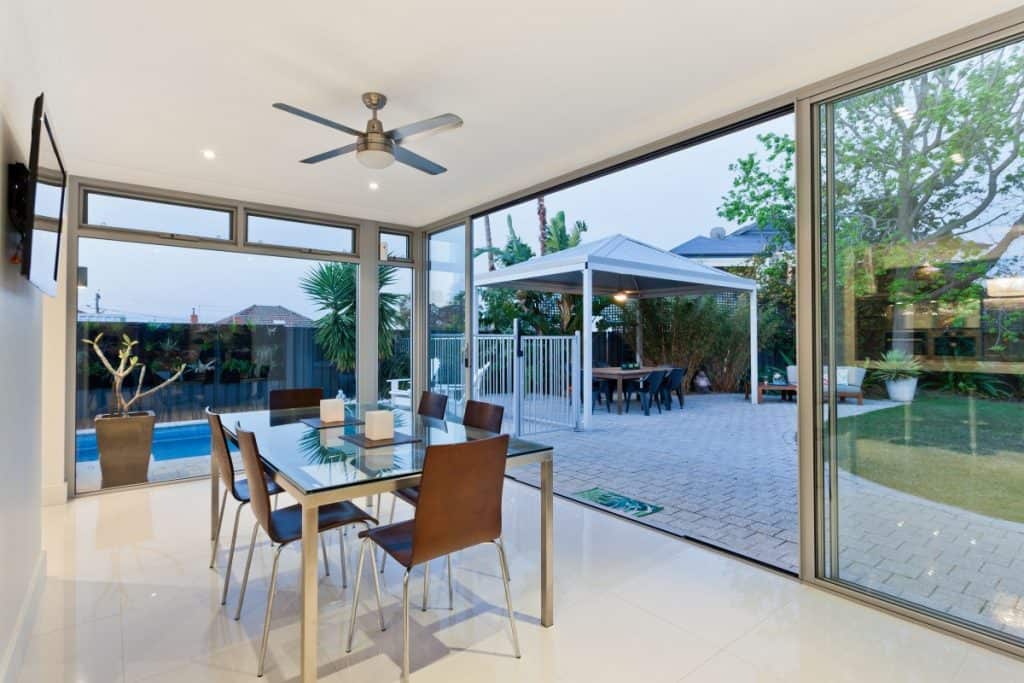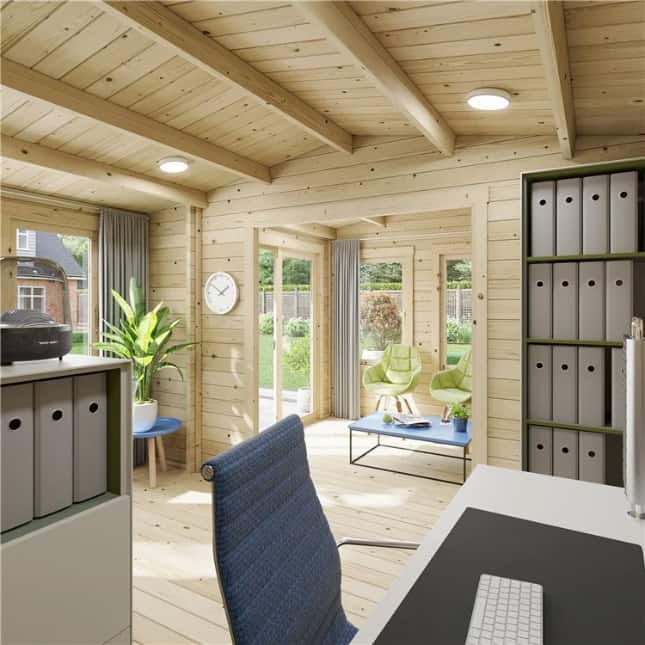 A dedicated workspace away from the main house, offering focus and privacy. This log cabin summer house idea is especially important in remote work scenarios.
Ensure ample natural light, ergonomic furniture, and good insulation. Set up a reliable internet connection. Also, decorate the space with motivating elements to boost productivity.
61. Creative writing haven
A tranquil retreat for writers and a dream come true! This concept provides an inspirational setting to escape distractions and nurture creativity.
Choose a calming colour palette, comfortable seating, and a clutter-free environment. Add bookshelves, inspirational quotes, and cosy lighting to foster a productive writing atmosphere.
62. Al fresco dining spot
Thinking of having an extension of your living space for enjoying meals in the open air? Look no further than an al fresco dining spot in your summerhouse! Perfect for family gatherings and entertaining friends.
Select weather-resistant furniture and a sturdy dining set like the Malmo. Install proper lighting for evening gatherings. Don't forget to add a touch of charm with outdoor-friendly decor, like lanterns and cushions.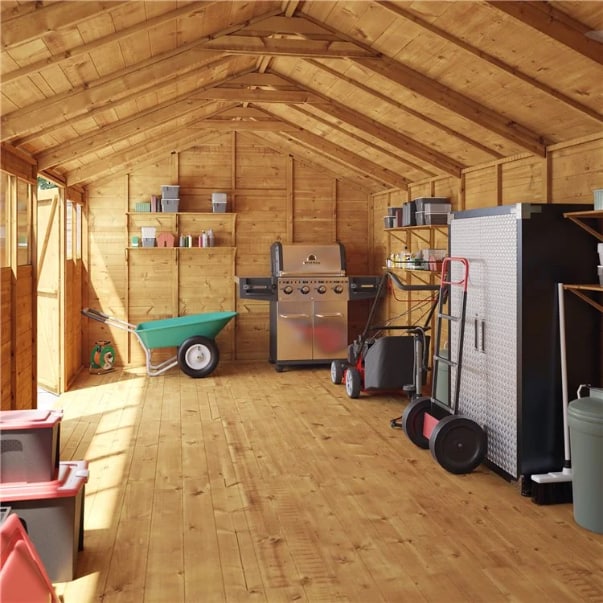 Make your dream dedicated space for hands-on projects and crafts into a reality! Working on this conversion lets you work on hobbies without cluttering indoor areas.
Organise the summer house workshop with labelled storage for tools and materials. Install a workbench with ample counter space and proper lighting. Incorporate ventilation for projects involving fumes or dust.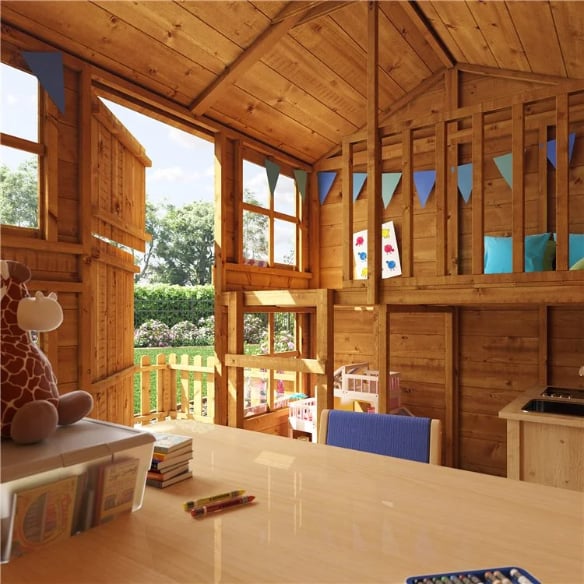 A magical escape for kids, encouraging imaginative play. Having their own garden play house also offers a safe and exciting environment.
Design the interior with playful colours, soft flooring, and child-sized furniture. Add interactive elements like a chalkboard wall, toy storage, and a mini reading nook. Such additions will enhance the playhouse experience.
Round-up
When talking about garden buildings, we often think of sheds. With shed transformation ideas, an outdoor building can be more than storage. Even so, sheds are mostly used for keeping tools safe.
A summer house UK, in contrast, is made solely for leisure and entertainment. A practical and attractive garden room personalised to your outdoor relaxation needs. What's not to love? And, of course, regardless of the name, the right summer house can be used all year round.
We hope this list of inspirations will inspire you to start a new project in your backyard. Continue your exploration with these Summer House Interior Ideas!
FAQs