A summer house has traditionally been referred to as a 'summer' garden room for relaxation. But times have changed, and so has the way people use their summer houses.
Summer houses get their potential use not only in the warmer months but also in wintertime. They're all about relaxation as opposed to garden sheds being predominantly storage solutions.
As their function changes, so do their design and type. There are more and more options available out there.
When it comes to how you use them, the possibilities are endless. And we're here to give you those possibilities!
Here, we've rounded up a list of summer house ideas, from types, designs to functional uses.
---
Types of Summer Houses
There are different types of summer houses suited to every backyard design and layout.
---
1. Contemporary
A contemporary summer house is a great option if you're more into a modern and stylish design. It offers a smooth and clean aesthetic appeal, perfect for your modern garden idea.
A contemporary summer house can give your outdoor space that modern edge.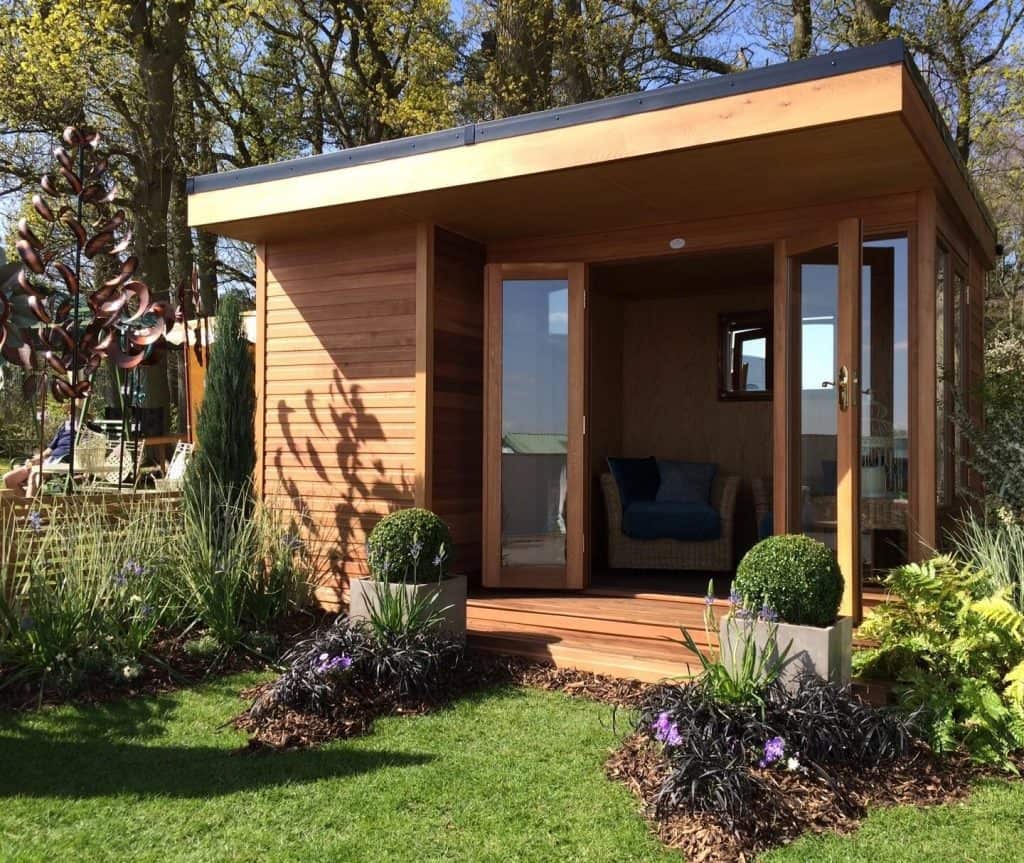 2. Traditional
Traditional summer houses are suited to those not wanting to let go of the past. The design features a light blue colour structure with classic boxed windows.
Of course, you can paint the outbuilding any colour you want but ensure the shade sticks to the traditional concept.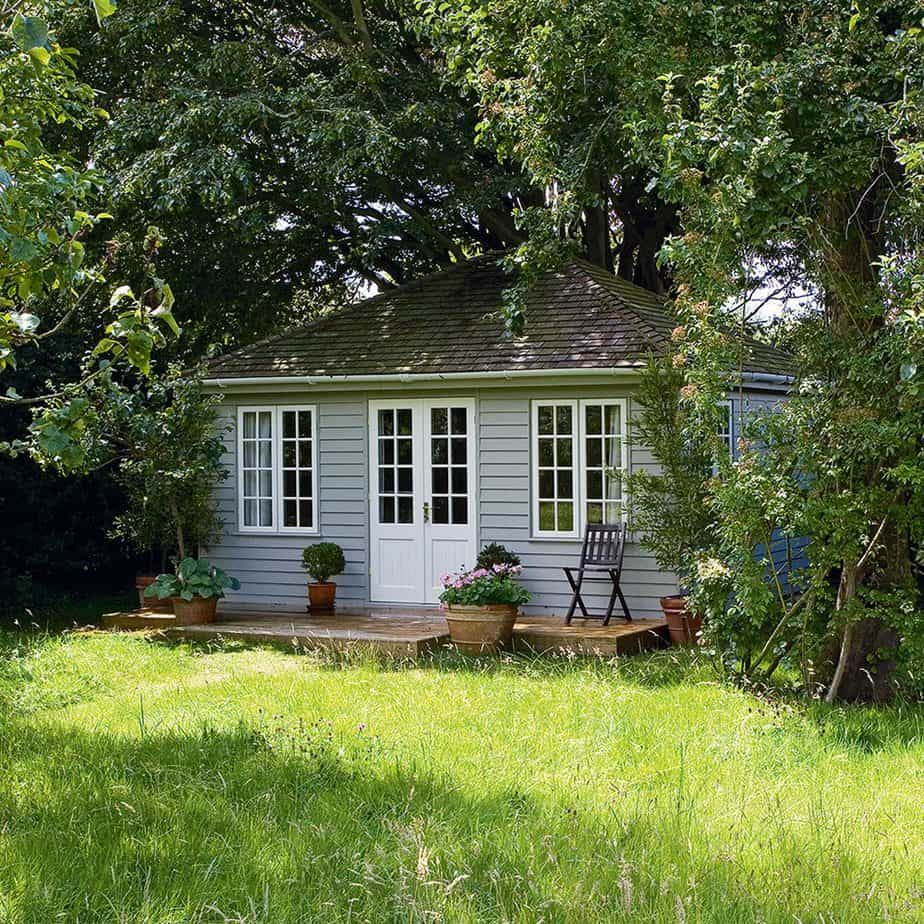 3. Corner
Specially designed to fit into a corner, this type of summer house is the answer to your corner garden idea! Most corner summer houses feature two opening side windows and doors. These provide you with a panoramic view of your garden all year round.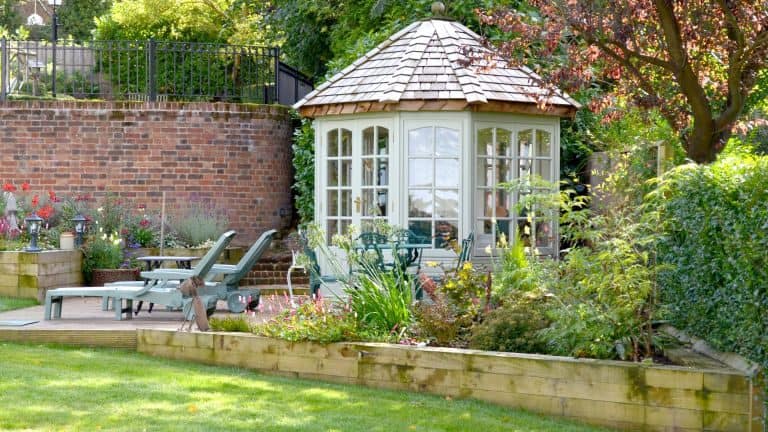 4. Log cabin summer houses
The next step up from the modular summerhouses Garden Buildings Direct offers! A log cabin summer house provides a more luxurious style and robust construction.
The design is a mix of a summer house and a log cabin, hence the name. If you're torn between the two, why not get both in one structure?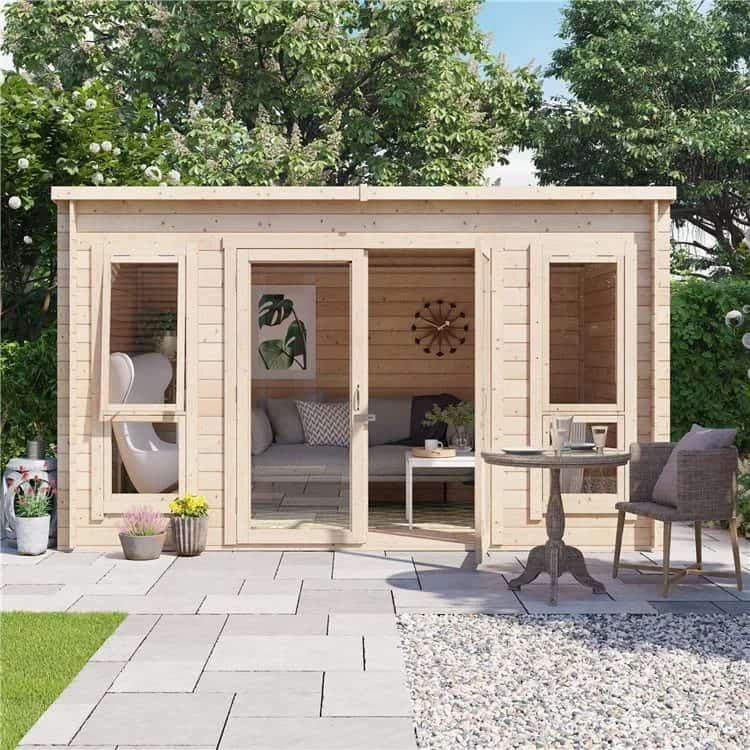 5. Summer house sheds
Summer house sheds provide the perfect place for relaxation and storage. Some units have a combined side store for added functionality.
An ideal solution for those who want to own two different outbuildings without compromising the space.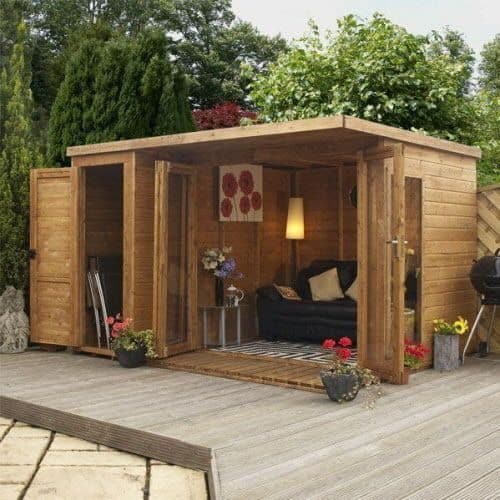 ---
Design
Keep scrolling to discover some of our favourite summer house designs. You'll want one of your own before you know it!
---
6. Added porch
In this design, a wide decking expands the space further, perfect for entertainment. The set-up wouldn't be complete without a space for alfresco dining, which is where BBQs come in. What a picture-perfect scene!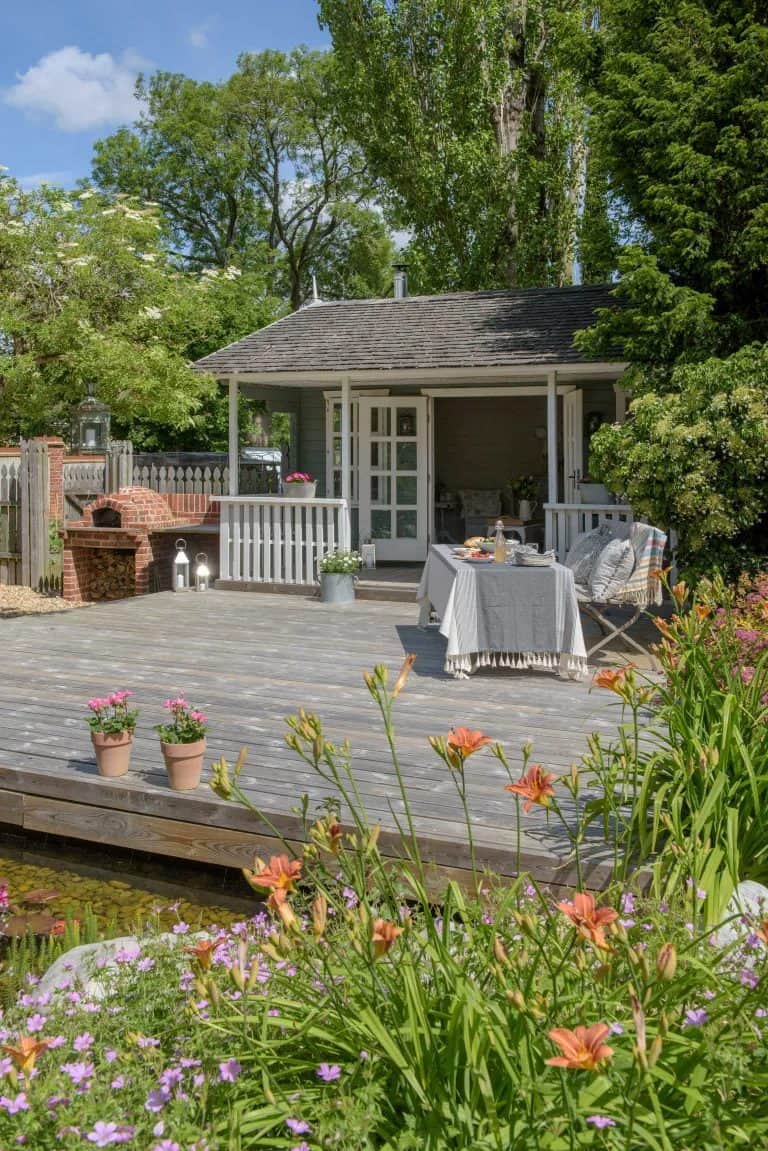 7. Wooden gazebo inspired
A summer house idea that offers an open and airy feel. Resembling the look of a gazebo, this relaxing retreat will look great in a modern garden or poolside. Privacy screen ideas can be used for extra protection when needed.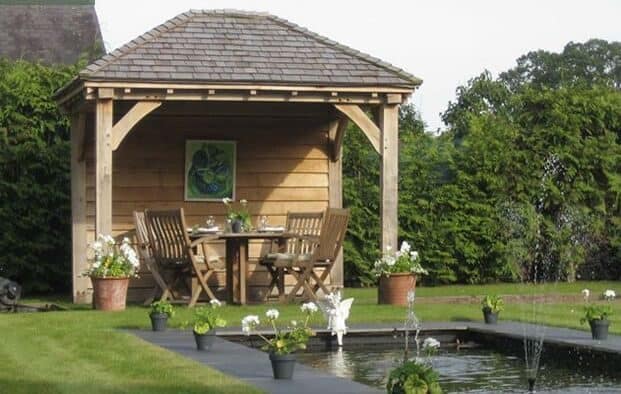 8. Creative curves
Who said your summer house needs to have straight walls? There's a futuristic yet organic look to this curvy garden room! If you have the time and space to recreate this look, we know the end result is going to be worth it.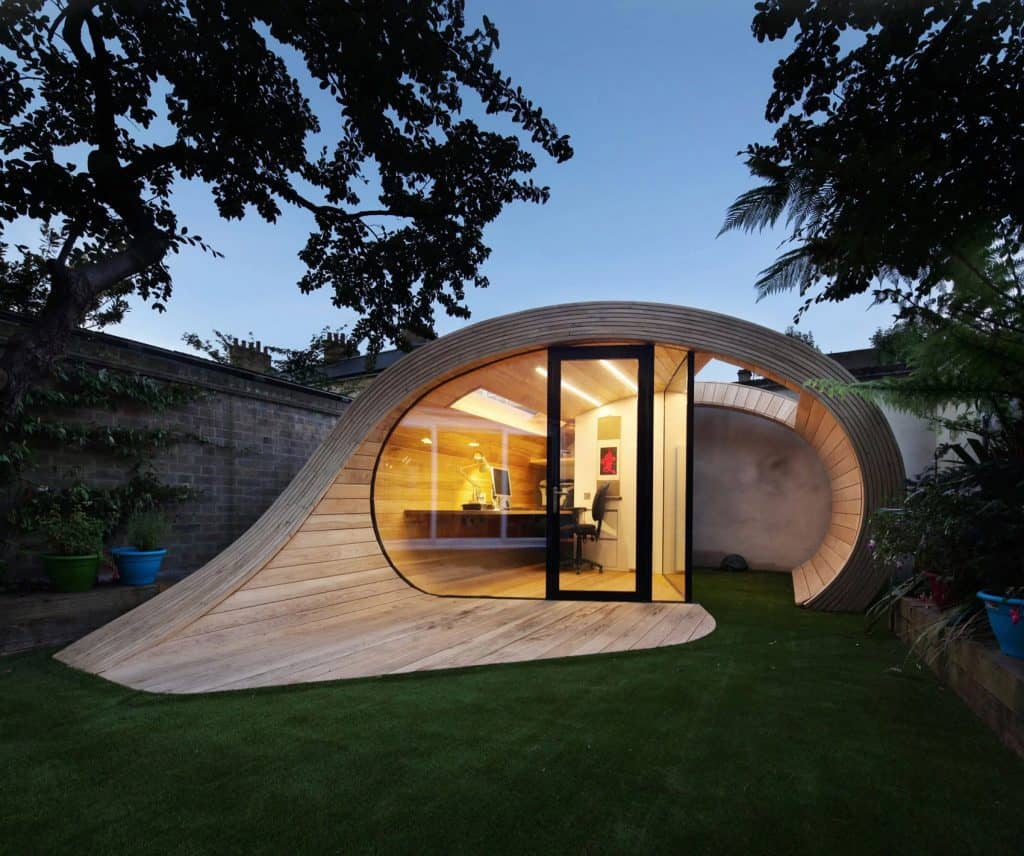 9. The fairy house
Excellent addition to cottage gardens, this fairy house will surely make an impression on children. With lush lawns and greenery in the background, it can mimic the look of a hobbit house!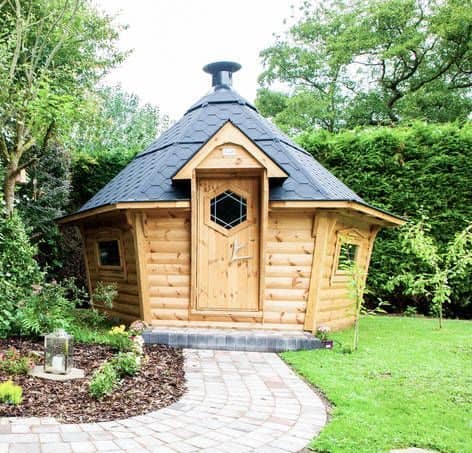 10. Treehouse play area
Give your little ones their own place to play, especially in summer, with a treehouse-inspired summer house. By adding one in your yard, you're giving them the chance to make their childhood even more memorable.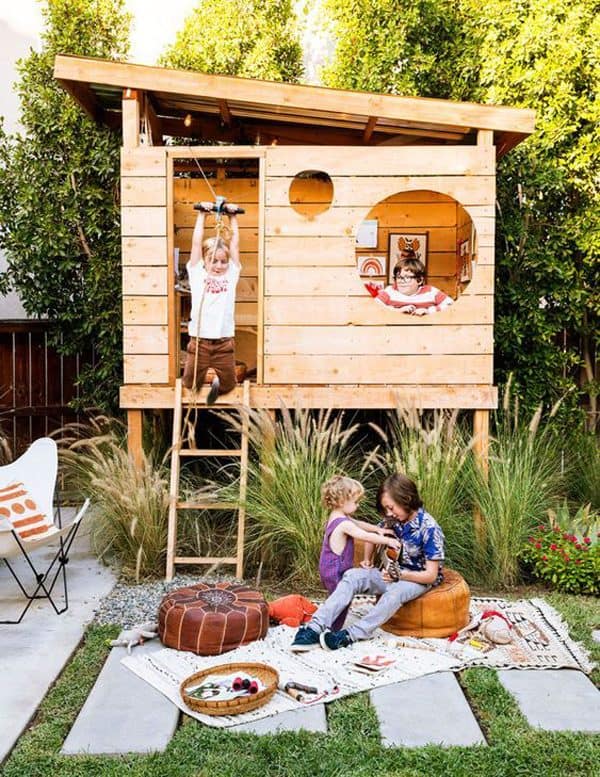 11. Go brick
The borders and trees have given this small brick summer house a new life. This design idea works well if you live in the countryside. Reinstate the paving stones if needed to bring the building back to its former glory.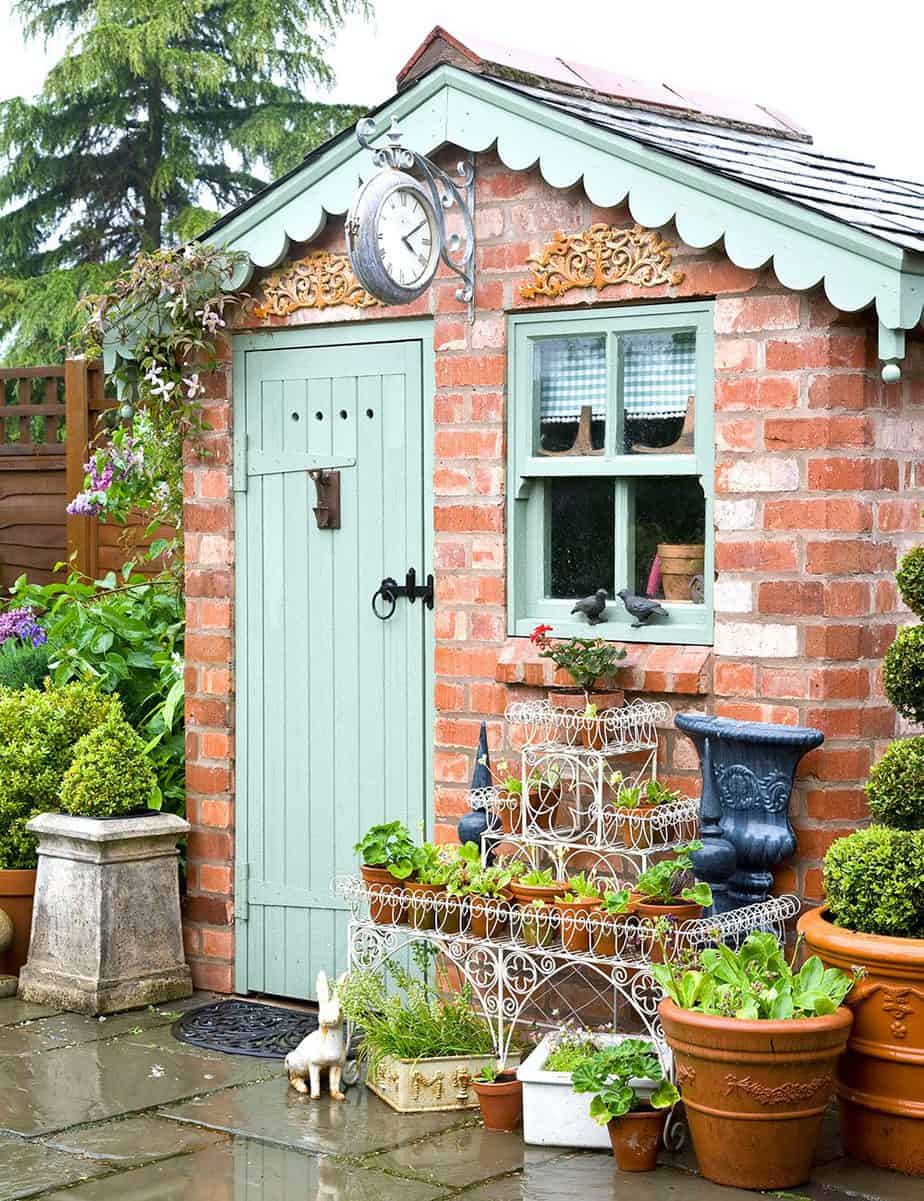 12. Use planting
Climbing vines can give your simple summer house that much-needed summer hideaway. Grow climbers up it and position the containers outside.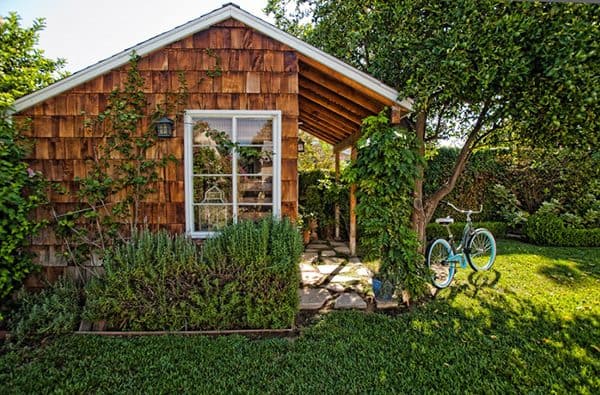 13. Coastal interior
A small summer house transformed into a beach hut-style. Shells, seaside accessories, and blue and white hues complete the look.
If you're going for this style, decorate more vintage pieces and put them in a treasure box for a dramatic effect.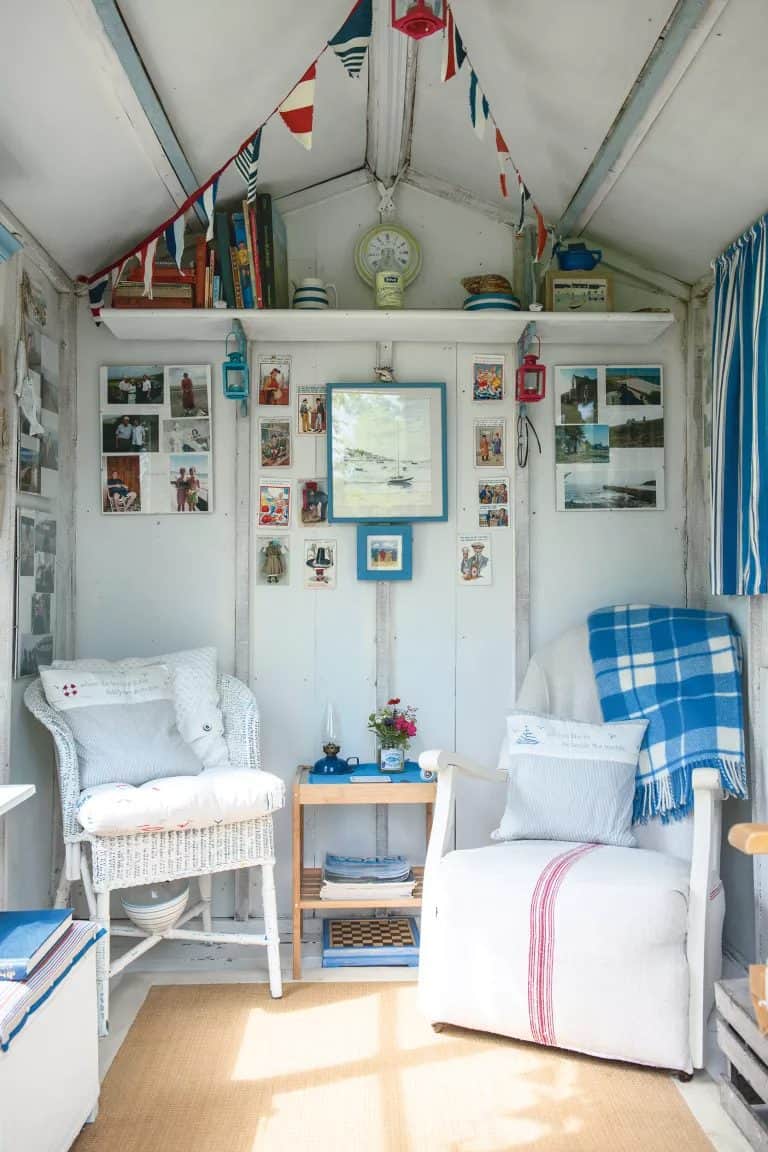 14. With a living roof
The sprouting living roof adds a touch of industrial and eco-friendly style to the design. Plant it with wildflowers and surround the summer house with nesting places (a.k.a. more greens) to make your garden a haven for wildlife.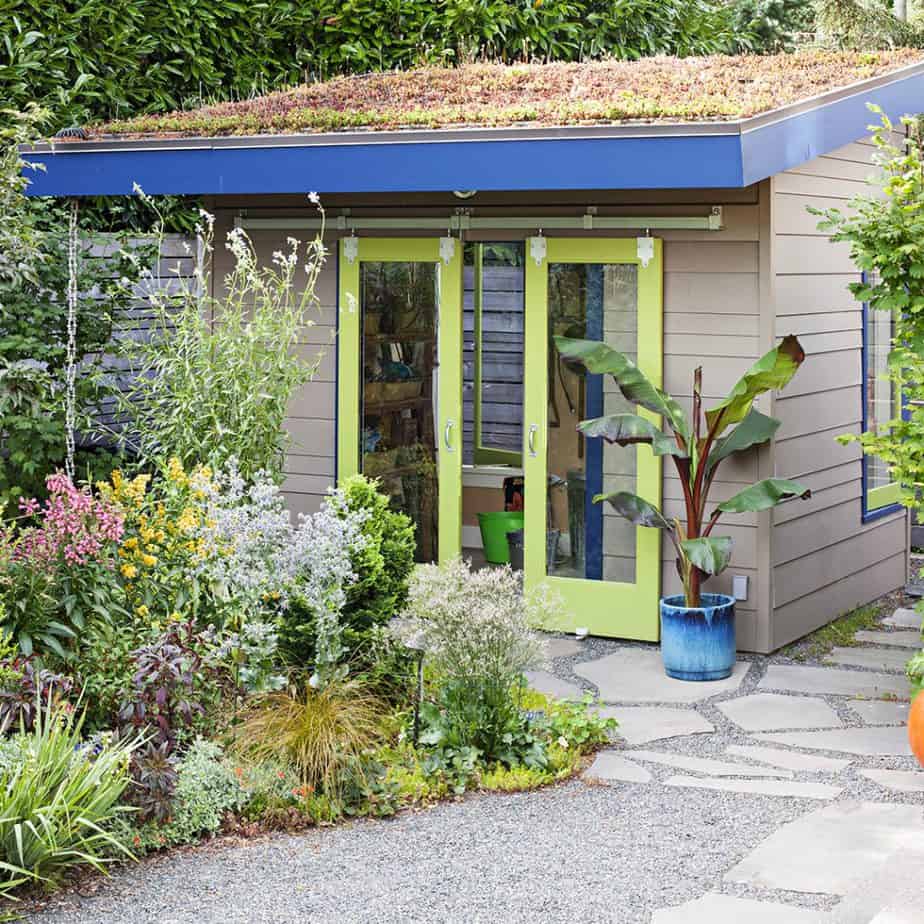 15. Shipping container makeover
Shipping containers have many uses, and one of them is garden rooms, including summer houses. With a high-quality one, you can create one in your backyard.
Depending on how you want it, you could add glass walls and large windows for natural lighting. Wooden cladding can help make it look like a log cabin.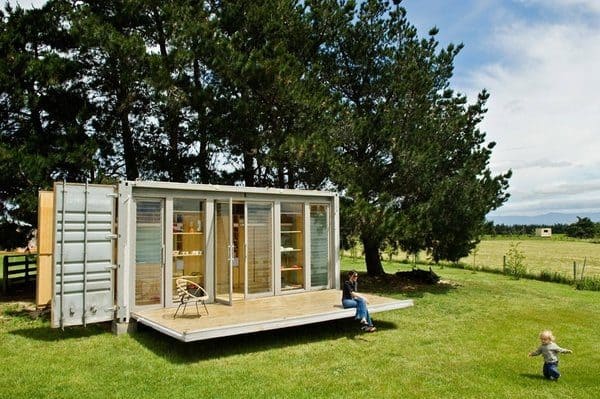 ---
Potential Uses
There are many ways summer houses can be used. Some of these are the common conventional ways, whereas some may include out of the box ideas.
---
16. Outdoor living room
Perhaps you need the extra space or simply want another area to socialise. A summer house is an easy way to extend your indoor living space.
Decorate it in the same fashion as your interior decor to make them feel more at one.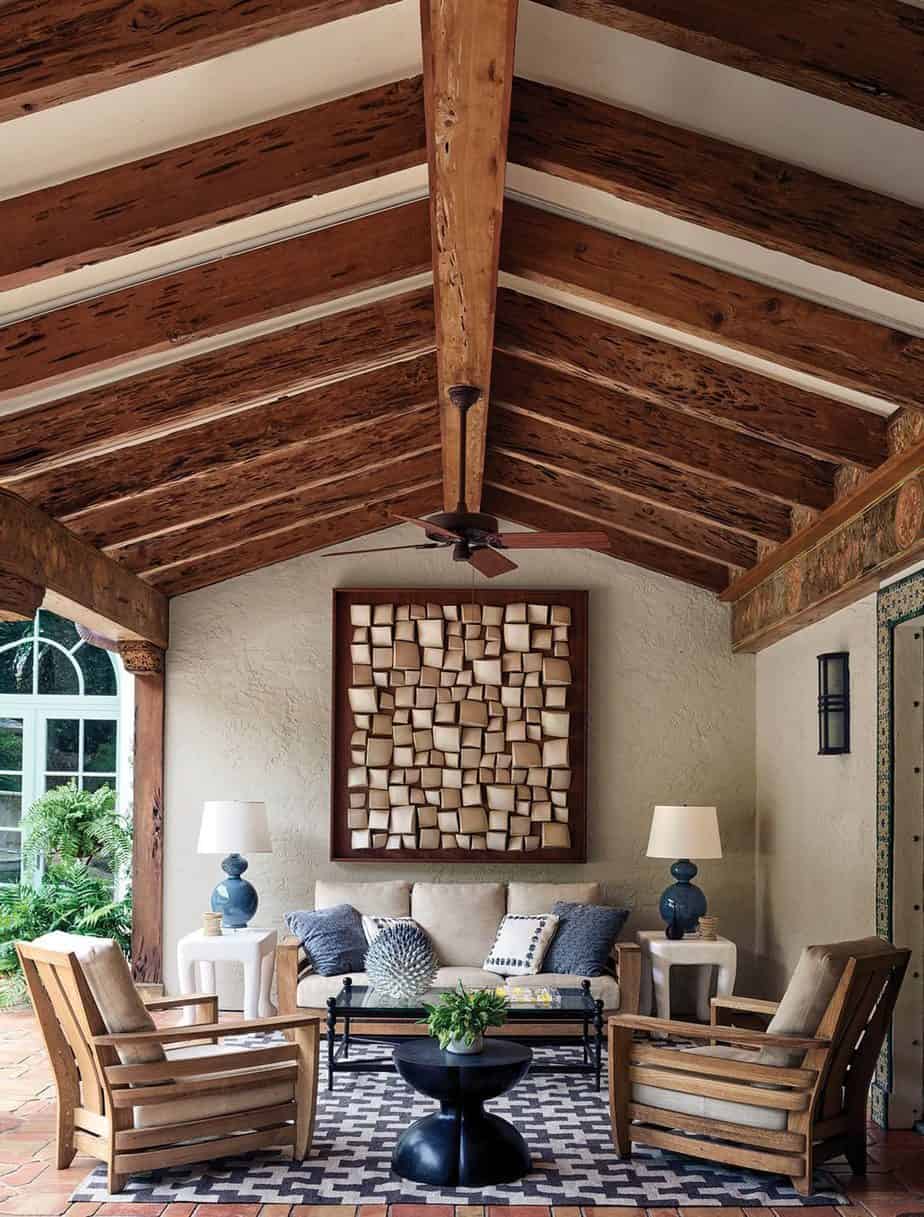 17. Outdoor studio
A garden studio is a perfect place to isolate a hobby. Not to mention being surrounded by nature to inspire! If one of your goals this year is to flourish your hobbies, a summer house can provide you with a dedicated space.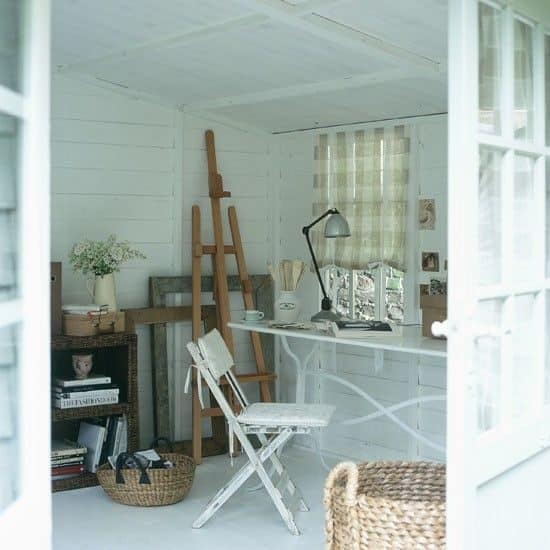 18. Spare room
Got no room for guests when they come to stay? How about turning your summer house into a chic spare bedroom? A rustic scheme with a layer of earthy tones always looks stylish for a summer house.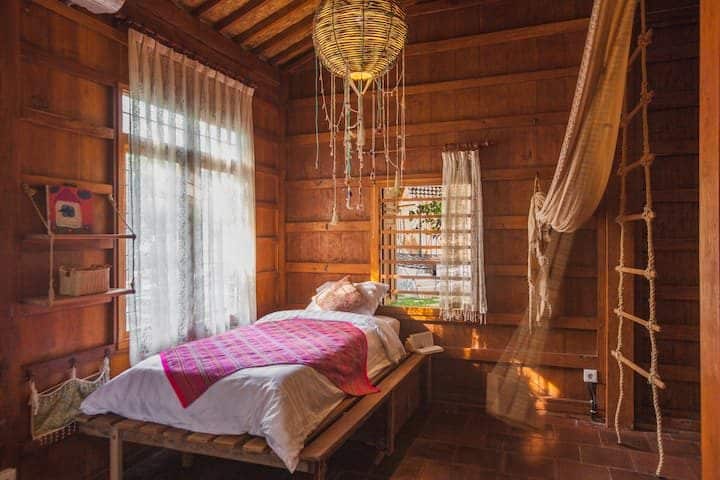 19. Open entertainment area
If you have limited garden space, add a small summer house at the rear or side. Make it open to the rest of the seating area for a sociable scheme. Keep it simple with a bench that can double as a daybed and a patio heater.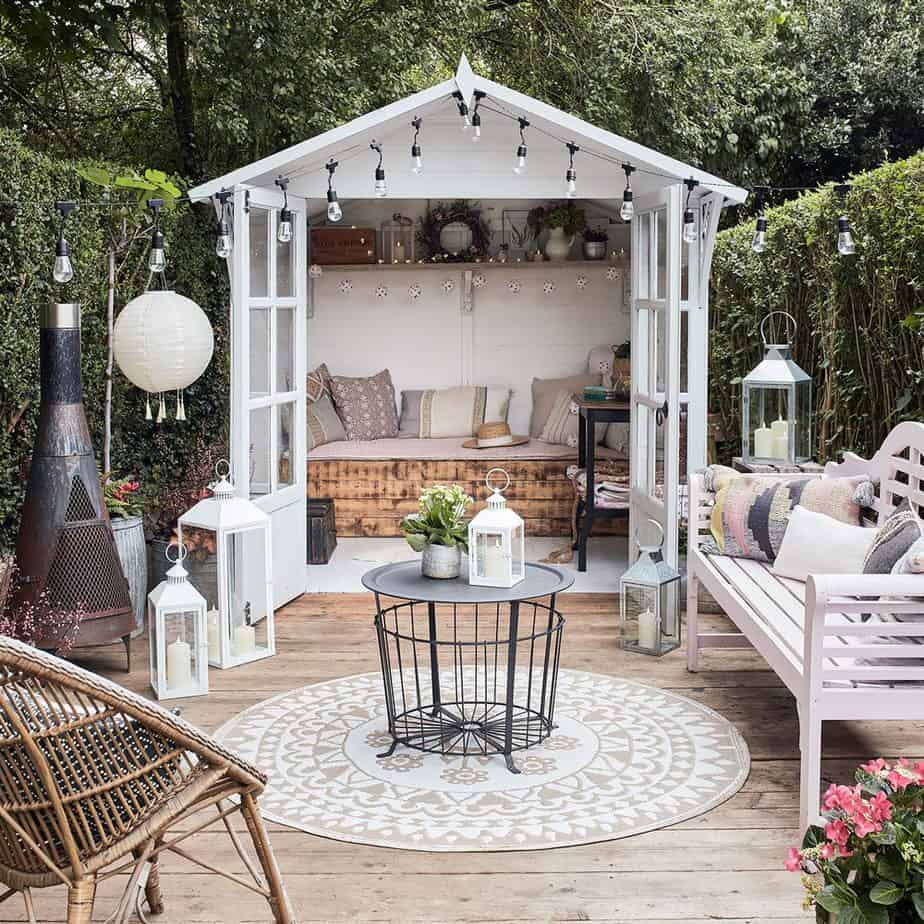 20. Room for afternoon tea
Whether you're serving a light tea or a full afternoon one with sweets and desserts, a dedicated room can make your afternoon tea more elegant. And a summer house is the perfect garden building for a tea room.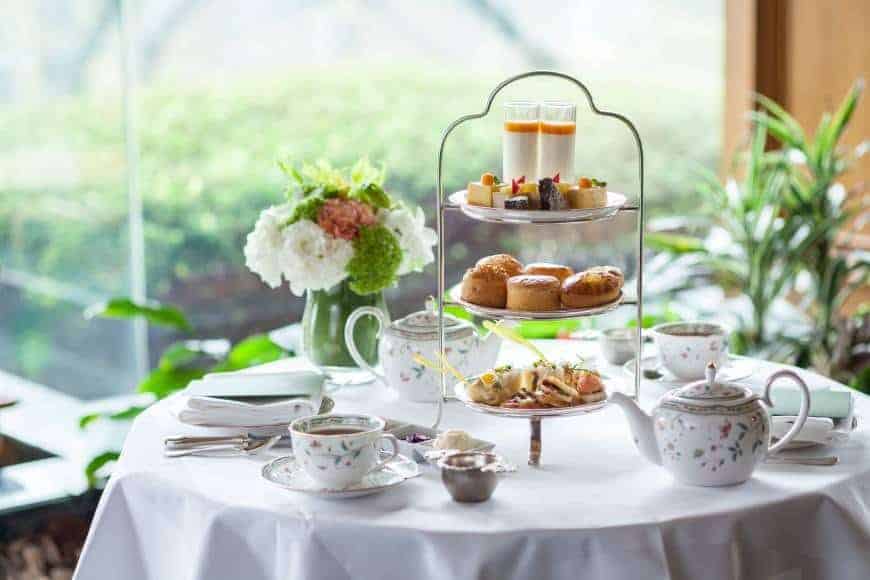 Round-up
When talking about garden buildings, we often think of sheds. Although shed ideas can be more than storage, they're mostly used for keeping tools safe.
A summer house, in contrast, is made solely for leisure and entertainment. A practical and attractive garden room that's personalised to your outdoor relaxation needs. What's not to love?
And of course, regardless of the name, the right summer house can be used all year round. We hope our summer house ideas will inspire you to start a new project in your backyard.
Read our Unusual Shed Transformation Ideas next!
MAXBUTTON
FAQs