Is log cabin planning permission even necessary?
There are plenty of good reasons a log cabin deserves a spot in your garden. But your local authority may think otherwise if they issue no approval.
Cue planning permission. Gaining one means getting the consent of the Council to move ahead with the development.
So before investing, check whether any building rules apply. You don't want to buy (or even build) a cabin only to find it doesn't meet the requirements. Even worse, you need to demolish it!
In this log cabin planning permission guide, we'll answer all your questions.
Key takeaways:
Planning permission can vary by area, so it's best to check with your local council.

Depending on what you plan to use your log cabin for and how big it is, you probably don't need

it

.

All

BillyOh log cabins

are built with these types of planning in mind. If it fits in your garden, it should count as 'permitted development'.
UK Planning Permissions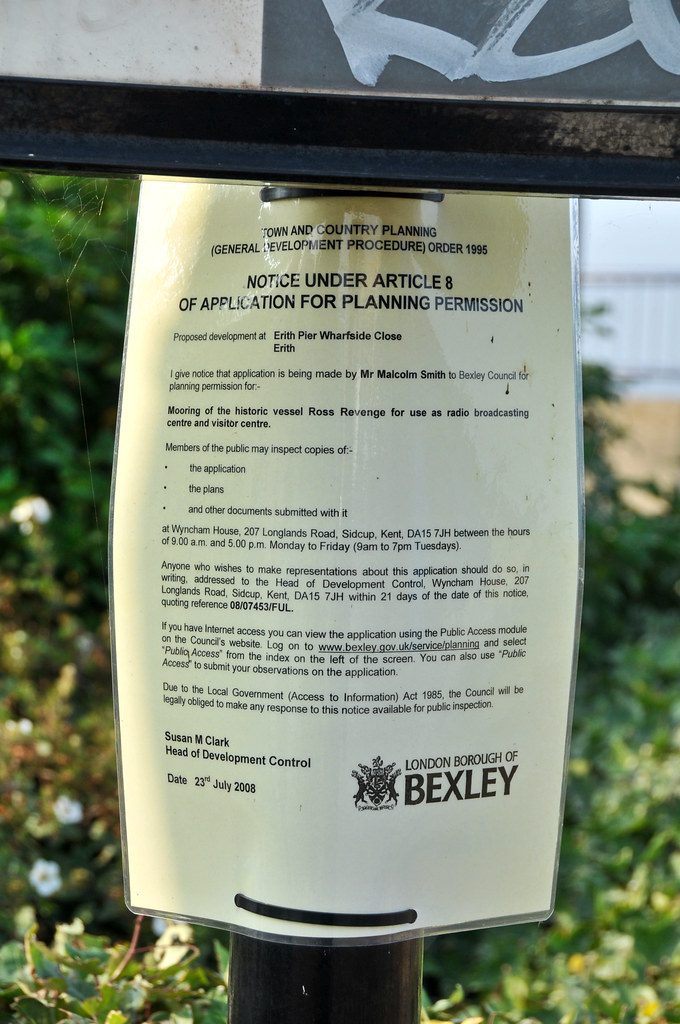 Generally, planning permissions are permitted development rights. It's like asking if you can build a specific structure on the land – in the garden, in your case.
It can either be granted, possibly subject to certain conditions, or get refused. The Local Planning Authority (LPA) will be the one to provide you with the formal document.
LPAs are usually the local district or city council. Most have their own website that allows the public to access application forms.
It's always best to contact your LPA to get a legal process or ask if it's necessary. 
Permitted development explained
Your log cabin may not need a planning permit if it falls under 'permitted development'. This is because:
Garden cabins are classed as outbuildings and for non-residential uses.

Even woodland cabins 20m from the house are 'permitted development'. If they're limited to 10m2, that is.
Does My Log Cabin Need Planning Permission?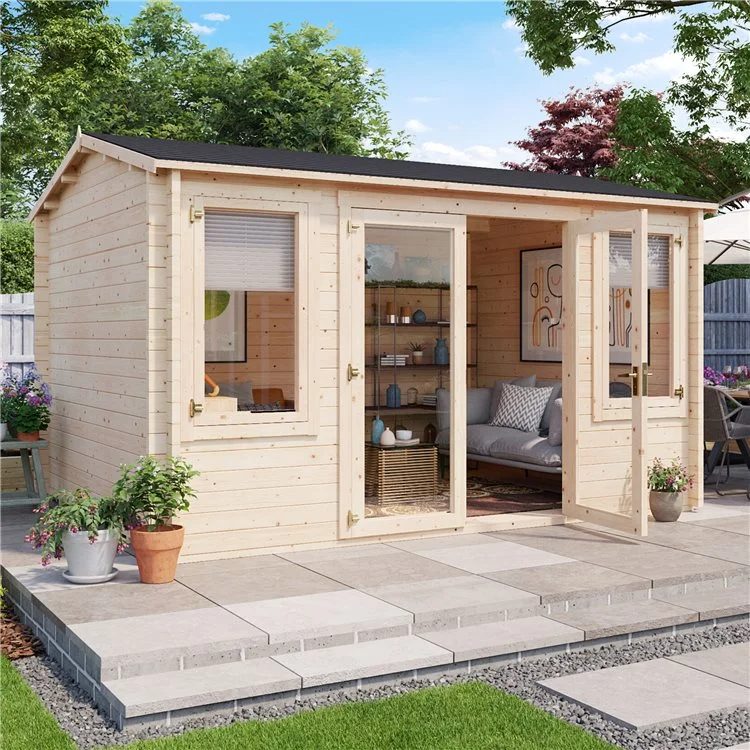 The larger the log cabin – or log cabin summer house – and the closer it is to your property boundary, the more likely you need one. Here's break down of planning requirements according to the UK's planning portal:
Height
If your log cabin is built within 2m of a boundary, it cannot exceed a max height of 2.5m.

It can't have any verandas, balconies or raised platforms exceeding 0.3m in height.

It must be single-storey.
Roof
Like the max height allowance for log cabins, your roof cannot exceed:
A max eaves height of 2.5m.

An overall height of 4m (for a dual-pitched roof like an

apex roof log cabin

).

An overall height of 3 metres (for any other type of roof.
Size (vs original house and garden)
'No outbuilding on land forward of a wall forming the principal elevation.'
This means you can't build a log cabin further forward than the front of your original house. Plus, you need to weigh up your available garden space.
No more than 50% of the m2 of garden available can be covered by any garden building. Simply put, your log cabin can't be bigger than 50% of your backyard.
Positioning
The positioning may affect its height allowance. For instance, if your log cabin is less than 2m from a boundary, the highest eaves height is capped at 2.5m. 
You'll be subject to tighter restrictions if you build it within 2m of a boundary. You may also want to check if it's okay with your neighbours.
Special cases
Commercial ventures.

These are usually holiday inns. Any commercial venture will need a full planning application. 

Agricultural accommodation.

If it's for agricultural workers, then it won't be considered permitted development. But say you want to add a log cabin to the farmland, you need to tell the council.
The Construction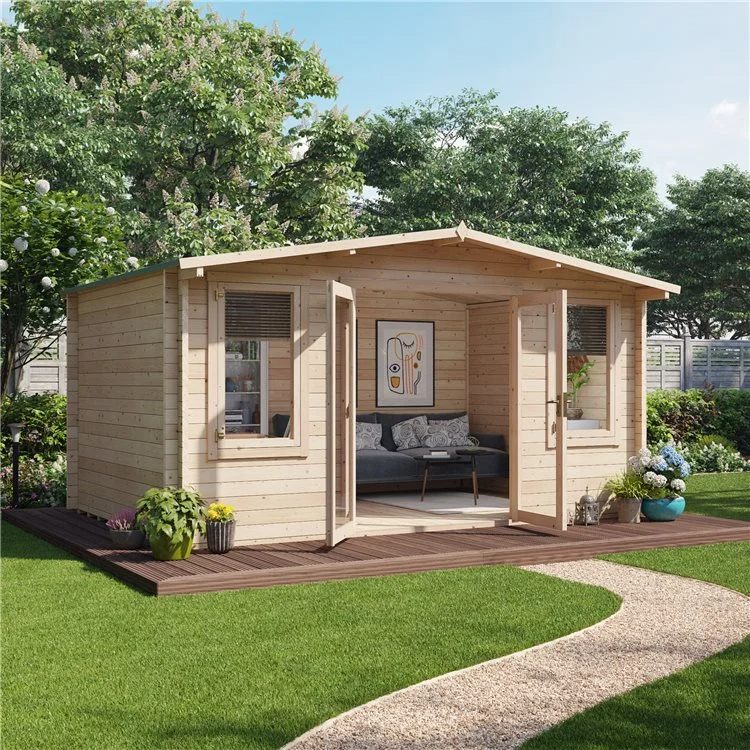 Anything from a BillyOh standard-size log cabin to larger sizes is easily assembled. That's because we supply our customers with pre-cut tongue and groove panels.
All you (and a friend) need to do is follow the assembly instructions provided with your order. Using some basic tools, you can have your BillyOh log cabin assembled in no time.
Check out the video below to see how, no matter what size log cabins, this process looks:
Residential log cabins
These rules might change if you want to use your log cabin as a self-contained accommodation. If so, you'll likely need planning permission.
Unless you can find a piece of land with planning permission attached. Otherwise, apply for a permit, and then you'll also need building regulations approval.
Requirements for planning may vary depending on your council's planning department.
Building Without Planning
Say you decide to go ahead and build a structure without planning. And you later find out you need planning permission, and an 'enforcement notice' awaits you at the door.
This would mean you'd have to undo all changes made to your garden and log cabin. Better yet, find your local council and get them to outline planning permission in your area if need be.
This guide can give you an overview of most cases. Suppose you invested in a pent-log cabin just like our very own BillyOh Fraya, you won't have any restrictions. The eaves and roof heights are built in mind!
Again, if you're still unsure, check the planning permission requirements for your area.
Log Cabin Uses
Now you know whether your log cabin requires planning permission or not! Your next business is to consider what you can do with it.
You didn't go through all that for nothing, right?
Garden office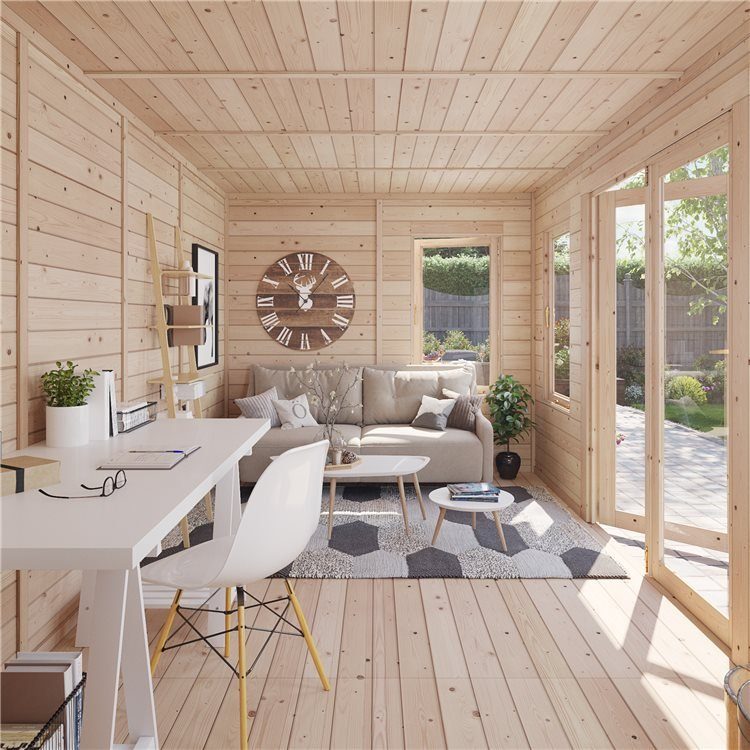 In the new work-from-home (WFH) era, log cabins have become a place to convert into a garden office pod. A great example of this is the BillyOh Outpost Insulated Building.
Designed with EcoQuilt insulation in the roof, floor and walls, it's ideal for year-round use. Thanks to the added thick double glazing, it stays warm in winter and cool in the summer!
Home gym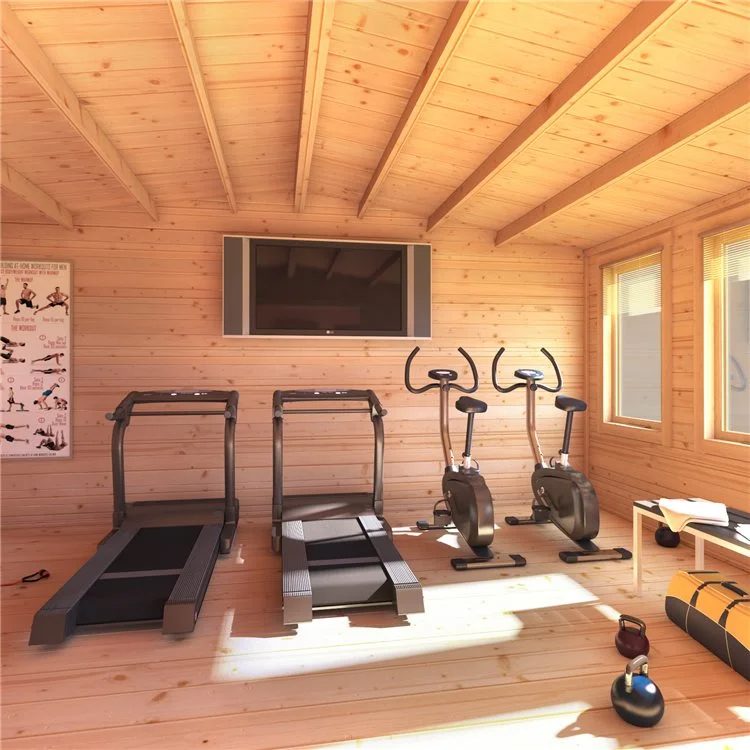 A log cabin transformed into a garden gym removes the need for membership fees. It gives you a dedicated area where you can work out without any disturbance.
Not only the multi-room feature on the BillyOh Kent can offer you a room for fitness but also other uses! It could be a joint studio or relaxing outhouse.
Backyard pub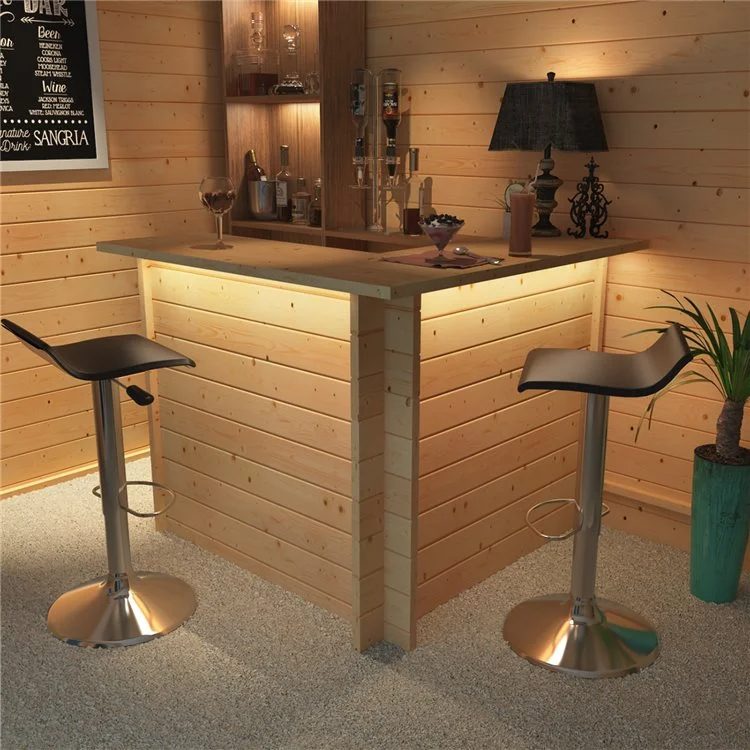 BBQ party ideas are not complete without the aid of a backyard pub setup. Show off your cocktail-making skills while you're in your dream log cabin bar booth.
Decorate it with BillyOh Nightjar, memorabilia stored in the loft and a cart filled with various drinks. These garden bar ideas will take you closer to building your pub where you don't have to queue to get served.
Man cave or 'She shed' alternative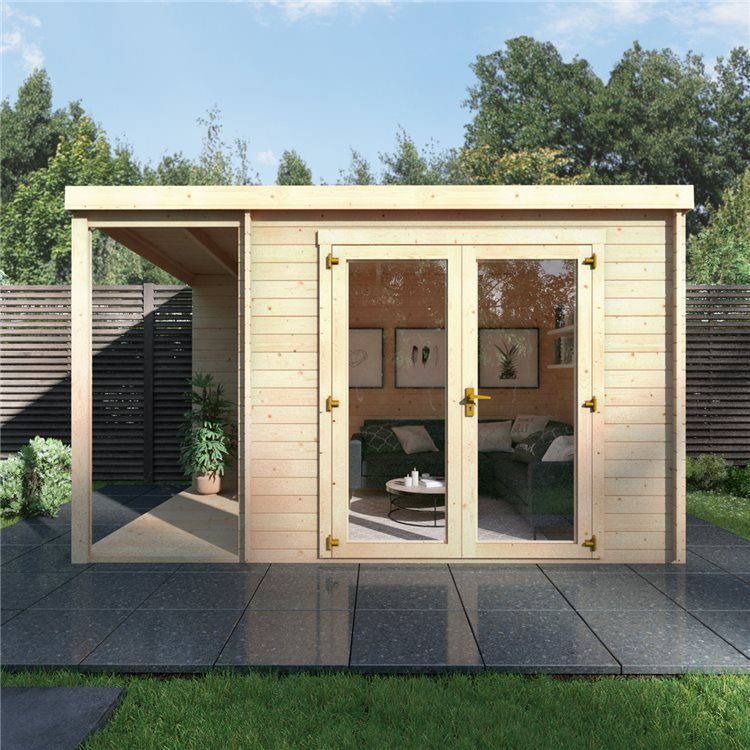 Step into your new log cabin man cave and indulge in your hobbies with freedom. It's close to home, and you needn't have to take too much time and money to get there. Utilise it as a potting shed, a craft and DIY space, or anything related to leisure.
Both may well last for two or three generations, and that's value for money!
Garden room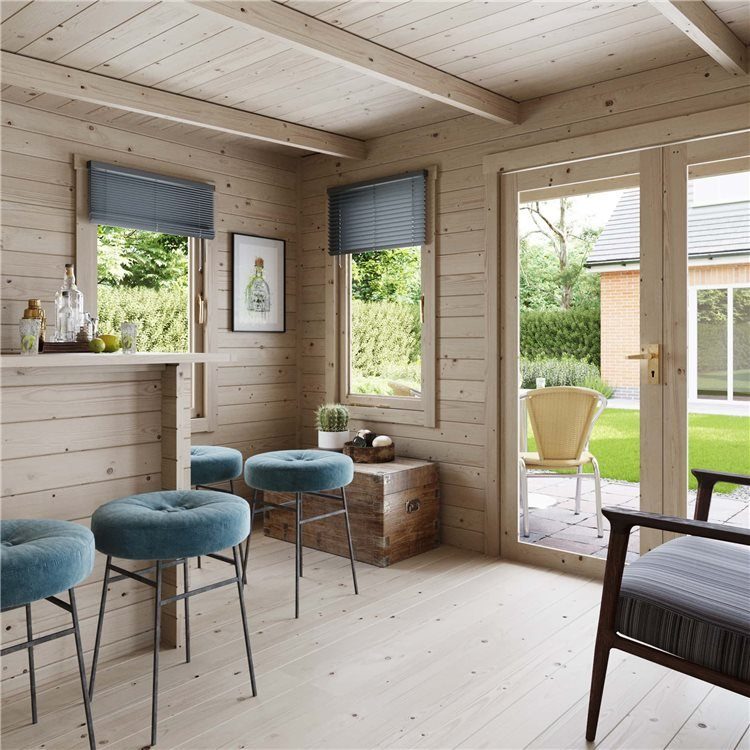 Thinking of introducing a new feature to your property? Perhaps an extension of your home? You can never go wrong with a garden room. Put it to use as a retreat, a place to change the landscape and relax.
Dedicate a hangout space for the whole family to flock in and bring everyone on a comfy outdoor couch.
Why Buy A Log Cabin from Garden Buildings Direct?
Our log cabins are made with high-quality European-sourced timber. They're also available in a range of cladding thicknesses.
Best of all, they all come with a 10-year guarantee against rot, decay, and insect infestation. Save on installation, don't skimp on quality!
We stock everything from large multi-room to smaller models. That way, you can find something to suit your business at Garden Buildings Direct. If our Log Cabins have caught your attention, why not check out the great Benefits of a Insulated Log Cabin.
And we hope that answers all your questions about log cabin planning permission. To recap, just scroll to the FAQs below.
FAQs