We love to catch up with GBD customers to see how they're getting on with their garden buildings. So this week, we spoke with Merseyside-based Rhianna to find out how she's made the most of her new log cabin!
Rhianna has been working as a qualified beautician since 2013, when she turned a fun part-time hobby into a fully-fledged career. Like many beauticians, she carried out the bulk of her work from the comfort of her own home to save on property fees and travel costs.
This year however, Rhianna decided that she wanted to move into a more professional setting and decided to set-up a beauty lodge in her own back garden.
'I did lots of shopping around and found Garden Buildings Direct was my best option with great reviews and the best quality log cabins.'
After recommendations made by friends, Rhianna checked out our vast selection of garden buildings to decide where to set up shop, and finally went with our BillyOh Fraya Pent Log Cabin.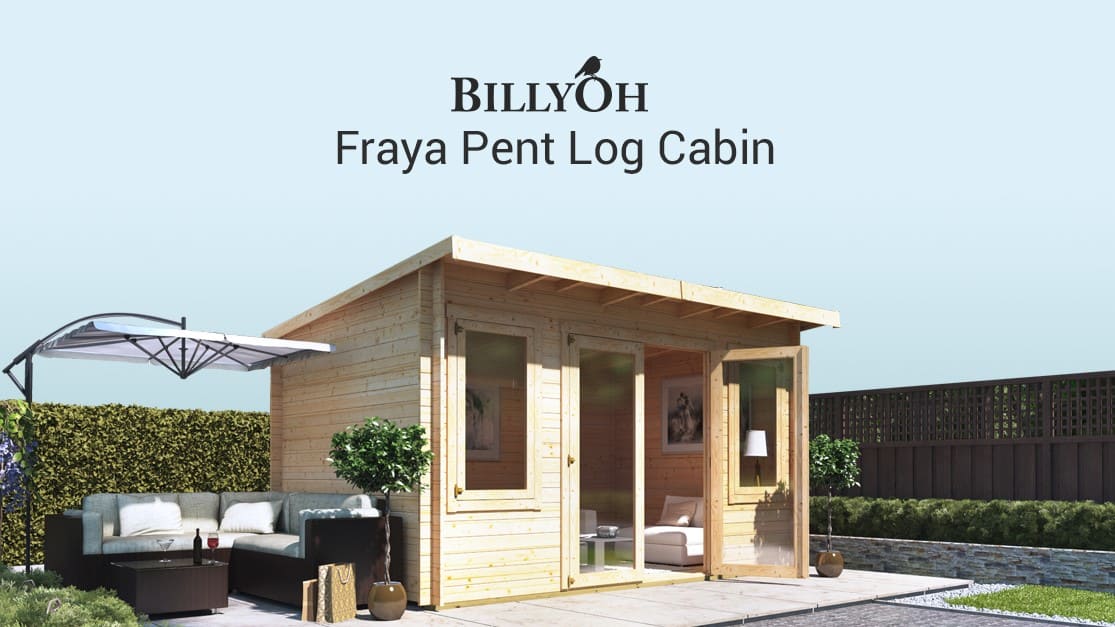 'I spoke to some people online who I knew had bought from Gardens Buildings Direct and they couldn't recommend them enough.'
The prospect of loads of natural lighting drew Rhianna to this particular model, and she felt as though the large windows and glazed doors would allow for perfect mood lighting within the building.
'I loved the layout of the BillyOh Fraya log cabin – the big double doors, the eaves, and the large windows. I just knew it would have lots of light inside.'
After a quick delivery, Rhianna wasted no time in decorating her new log cabin – customising every little nook and cranny to her heart's content.
She painted the exterior a light space-grey with darker-toned fittings, and added an authentic stone base to the porch for a luxury feel.
The interior was painted a bright white with custom signage on the wall adjacent to the doors, so the first thing clients see is Rhianna's gorgeous gold branding as soon as they step foot in the salon.
Rhianna also decided upon the name 'The Maple Lodge' for her new building, and had a custom wall plate created for the front of her cabin.
'Plan ahead, it may take some time but it will be 100% worth it! Home salons are the future!'
You can see the full extent of Rhianna's makeover below: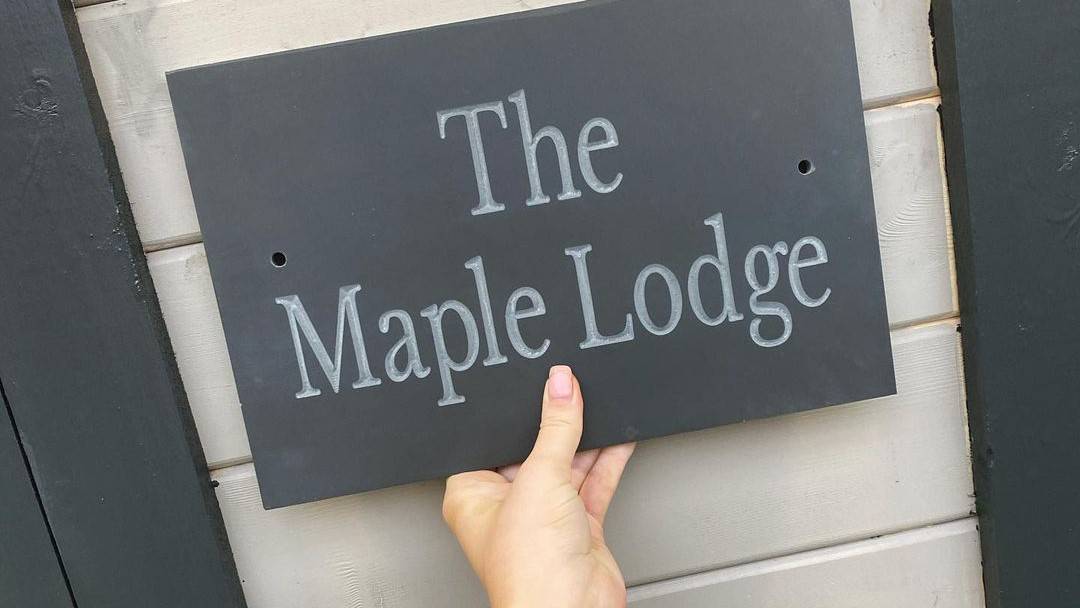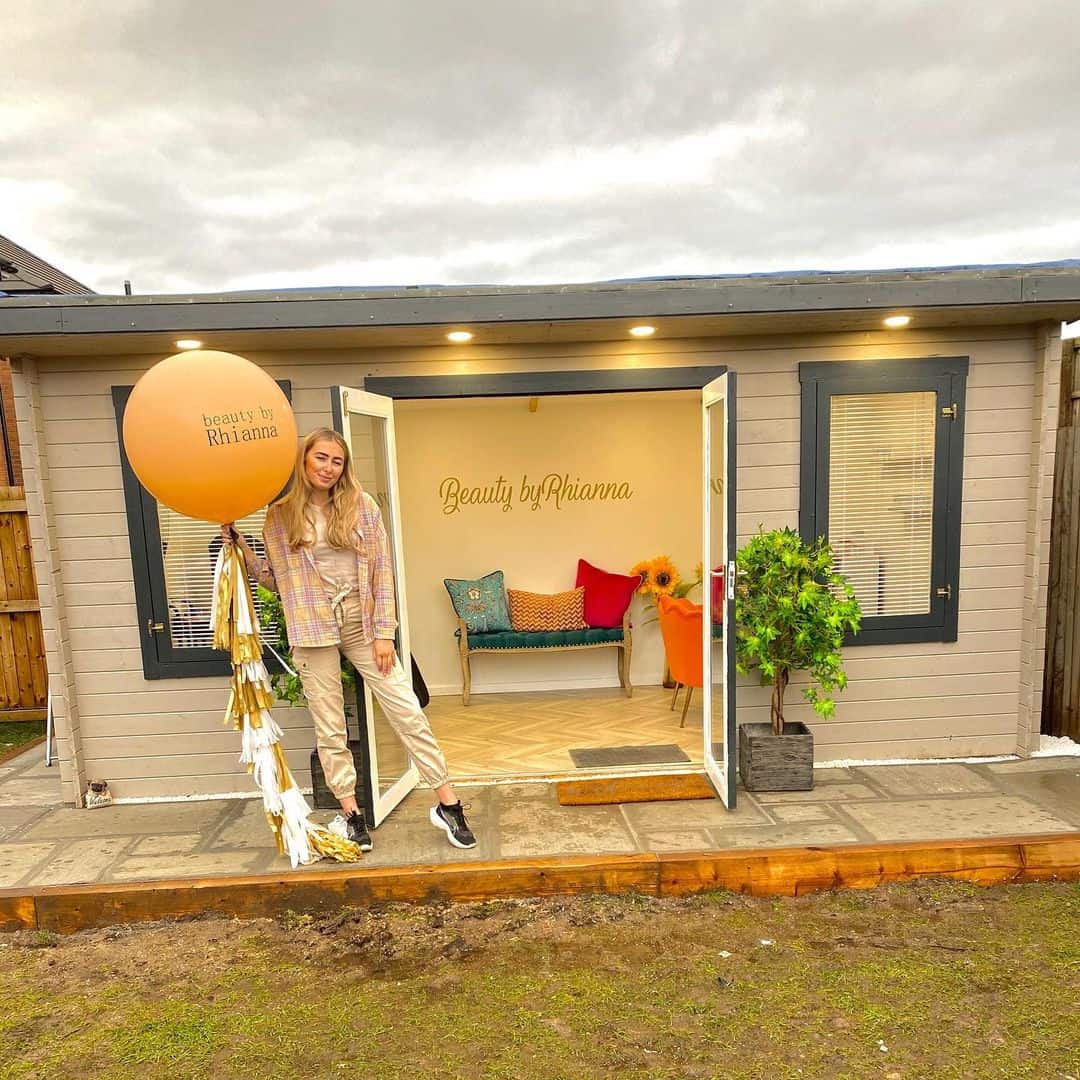 All in all, another fantastic use of our garden buildings – and another elated customer!
At Garden Buildings Direct, we're very proud of Rhianna;s use of our garden storage unit. And we want to help offer you the same quality garden building and service! To check out how Rhianna is getting on with her home salon, go check out her Instagram – @beautybyrhianna_j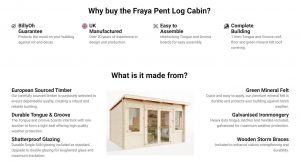 If you've got a fantastic story about your BillyOh shed, summerhouse or log cabin conversion – we would love to hear it! Simply get in touch with us on our social media pages for a chance to feature here.
And why not check out some more of our customer stories here!
Shop Log Cabins