We love to catch up with our customers to see how they're getting on with their garden buildings. So today, we've got someone special with a great story about how they transformed their BillyOh purchase.
Hey there, what's your name?
Rhianna aka Beauty By Rhianna.
And Rhianna, which outdoor garden building did you go for?
I went for the BillyOh Fraya pent log cabin aka The Maple Lodge!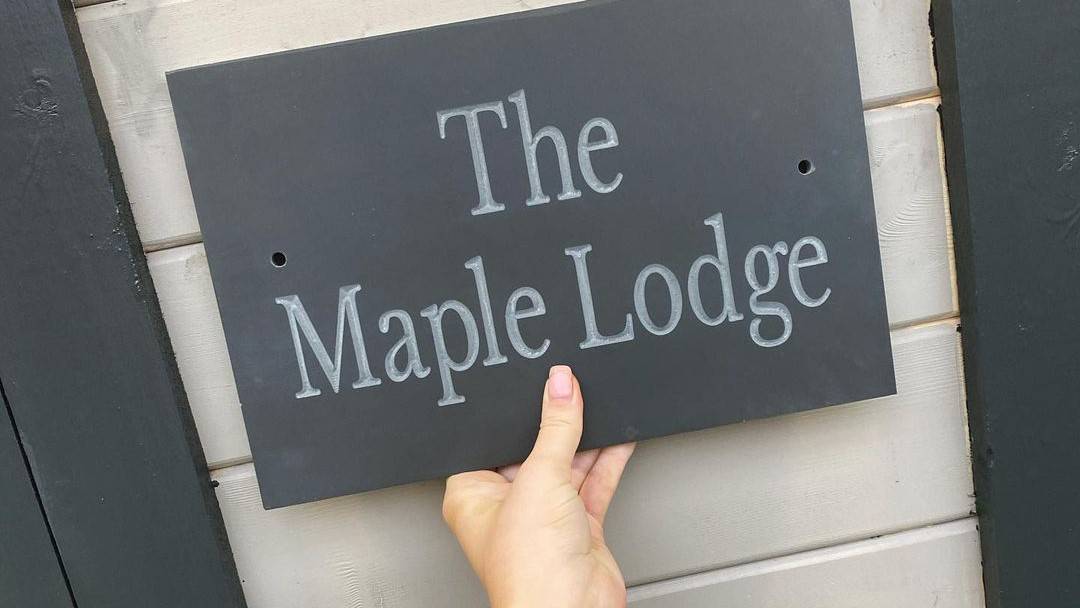 And what size did you get your BillyOh Fraya in?
I went for the 5m x 3m model.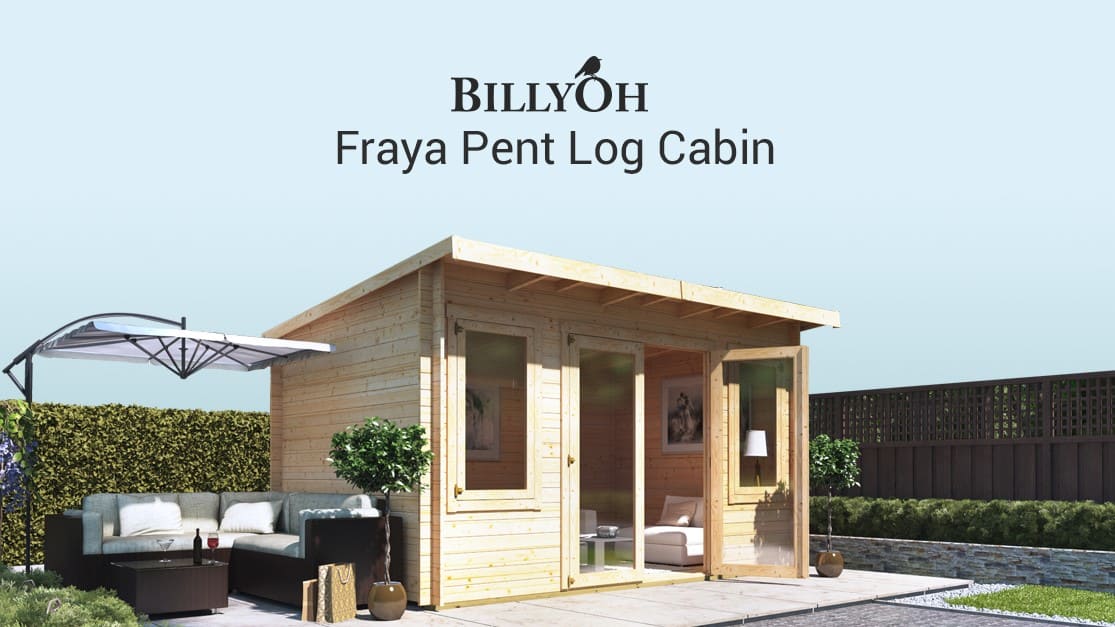 What made you pick this particular model?
I loved the layout of the BillyOh Fraya log cabin – the big double doors, the eaves, and the large windows. I just knew it would have lots of light inside.
BillyOh Fraya Pent Log Cabin Exterior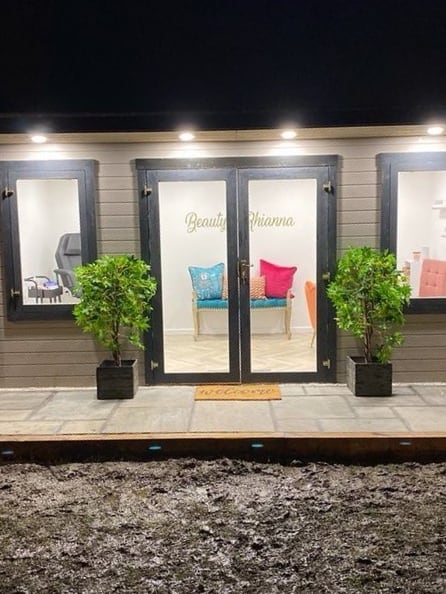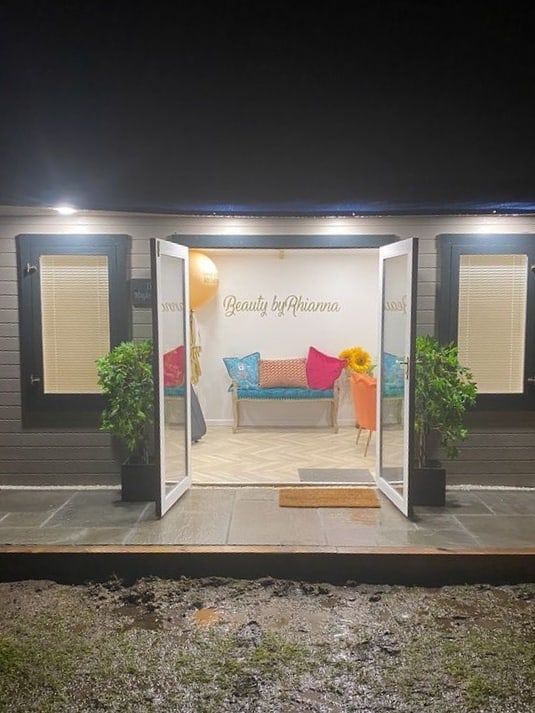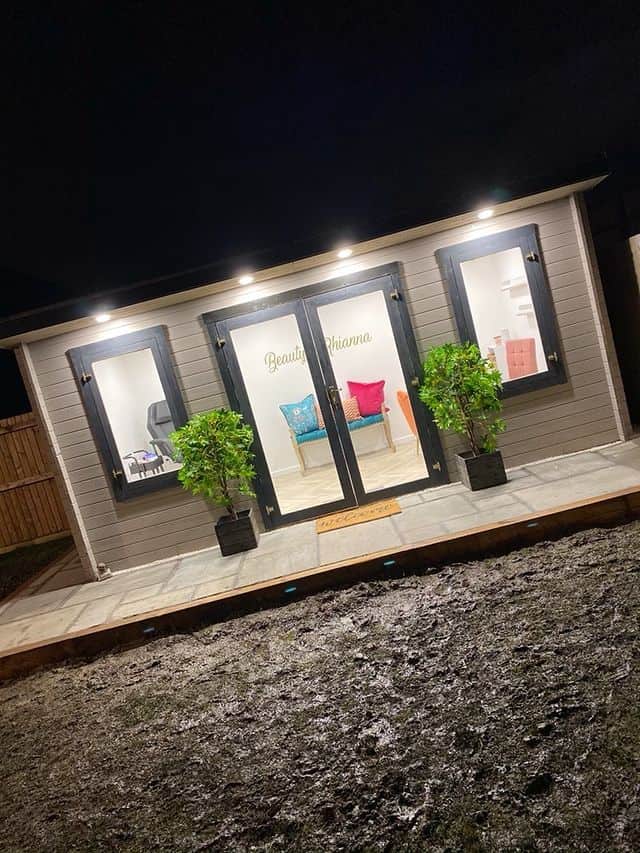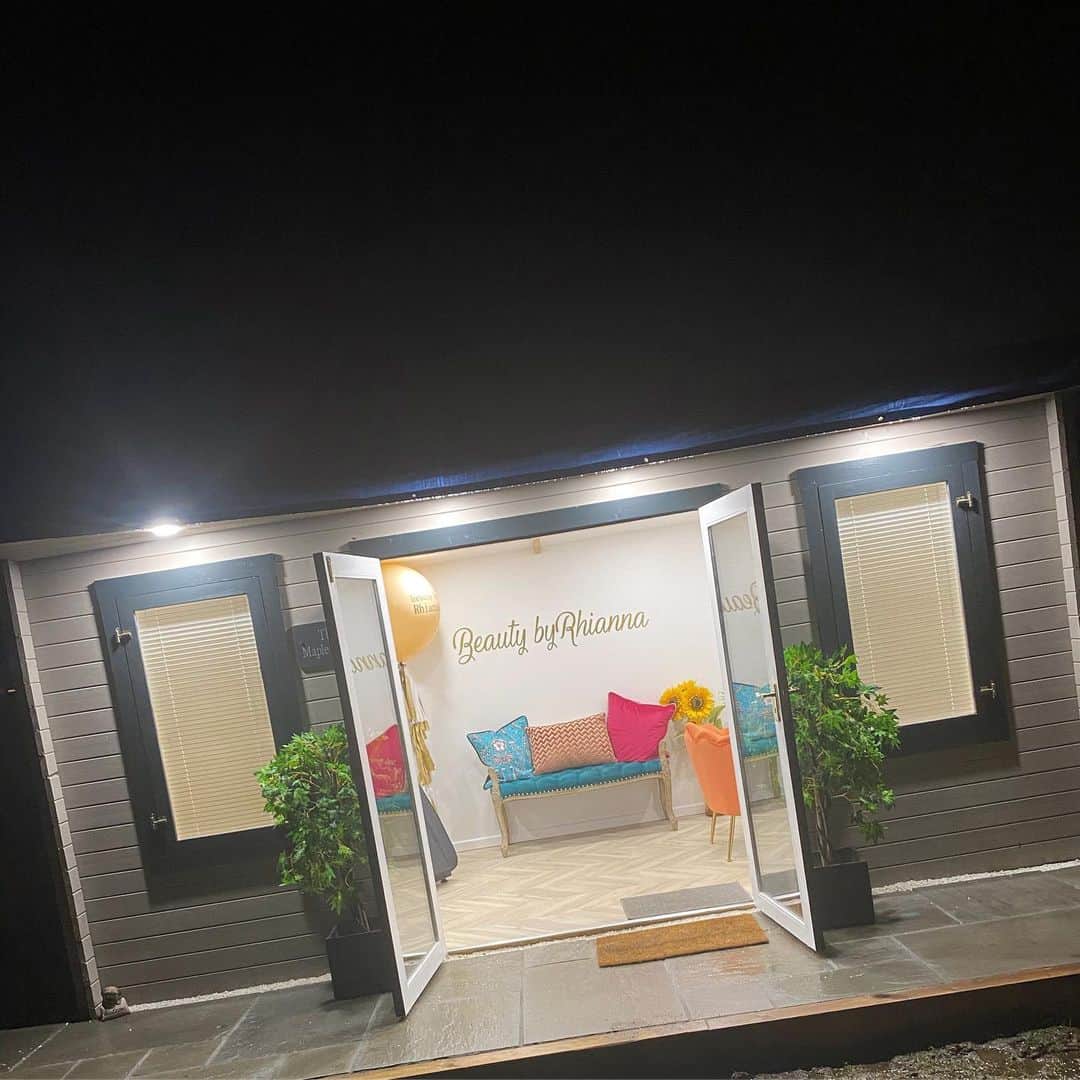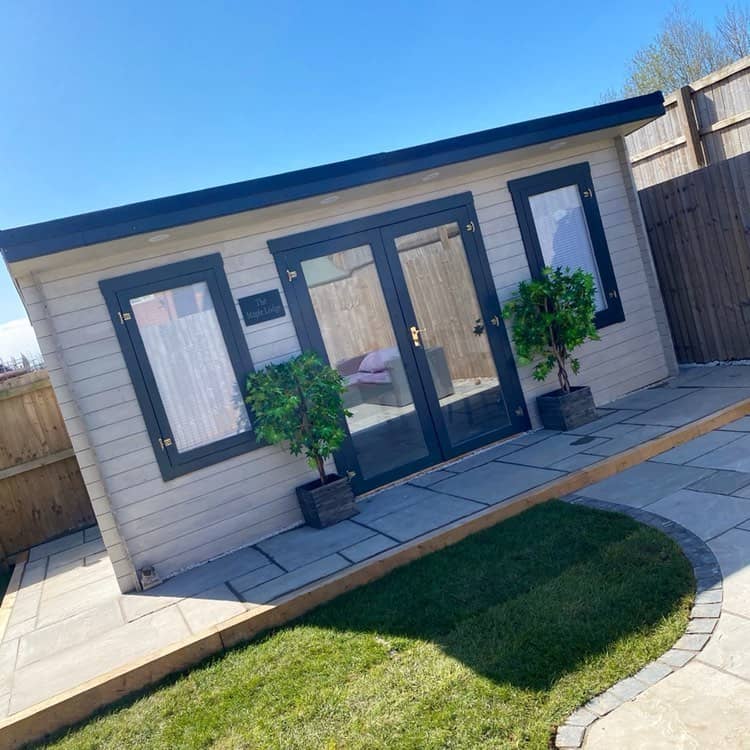 Sounds like you made a great choice then! So, what're you using your outdoor building for?
I use my Fraya Log cabin as a Home Salon and it's just perfect!
What would you say your new garden building has allowed you to do that you couldn't before?
Working from home. This comes with lots of benefits – being comfortable and relaxed at work is key!
Fantastic. And have you decorated your garden building?
Firstly I added all the insulation and boarding as it was essential my cabin was warm. I got it all plastered then the fun began.
I wanted my clients to enter my log cabin and for it to be an instant happy place to relax and unwind. I've gone with bright white walls with splashes of colour all around, herringbone flooring and gold accessories with some bright sunflowers for those finishing touches.
The outside has been painted with two different shades for and for finishing touches I also added spotlights to the inside and outside of my beauty cabin.
BillyOh Fraya Pent Log Cabin Interior
Wow – that sounds impressive Rhianna. What's your favourite thing about your building?
I love how bright and light my lodge is – it's my little happy place right in my back garden!
And what made you choose Garden Buildings Direct?
I did lots of shopping around and found that Garden Buildings Direct was my best option with great reviews and the best quality log cabins. I spoke to some people online who I knew had bought from Gardens Buildings Direct and they couldn't recommend them enough.
Aw, thanks, Rhianna. And how was your experience with us?
Brilliant – I would definitely recommend.
Almost done – any top tips for anyone wanting to create their own beauty cabin?
Plan ahead, it may take some time but it will be 100% worth it! Home salons are the future!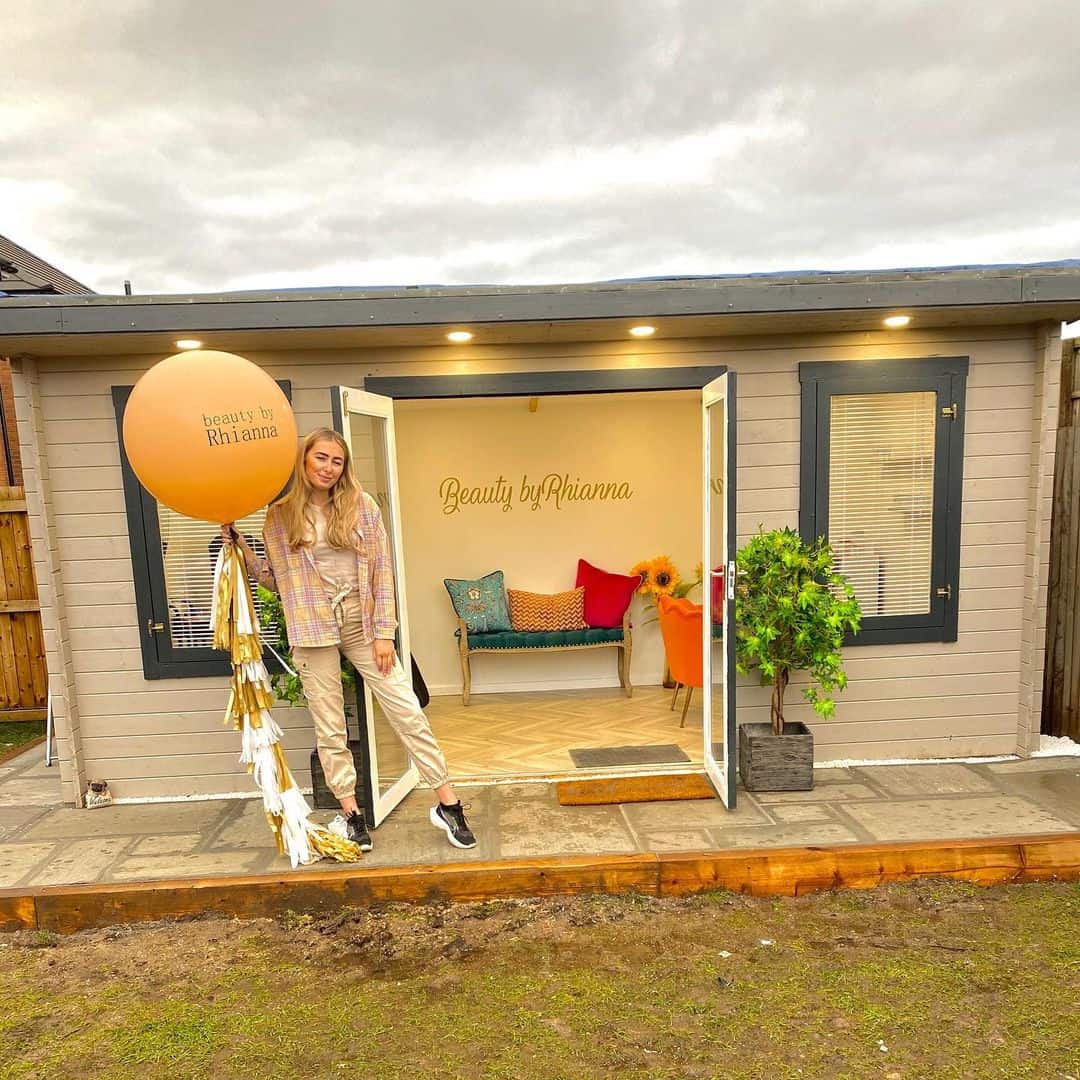 We sure think so too, Rhianna. So thanks again. And where can people see more of your garden building?
They can find me at @beautybyrhianna_j on Instagram. 
Wow, it sounds like Rhianna is really making the most out of her Fraya log cabin. So if you've got a fantastic story about your BillyOh shed, summerhouse, or log cabin conversion – we'd love to hear. Simply get in touch with us on social media for a chance to feature here.
And if you want to be part of the future like Rhianna, why not check out some more reviews and ideas for your garden building?
Shop Log Cabins