A log cabin is one of the cosiest, comfiest places you can retreat to. Secure and solid, a cabin can go anywhere you want and provide a home away from home – whether that's in the middle of the woods or down the end of the garden!
While we can't tell you where to put your new log home, we can give you tips when it comes to choosing one. That's right, we're talking about the classic choice of buying your log cabin from our great range or building one completely from scratch.
While both will end up with you and your dream log cabin, the journey to it is very different. If you want to find out how long each route would take, and how much it might cost, then prepare to get all the answers.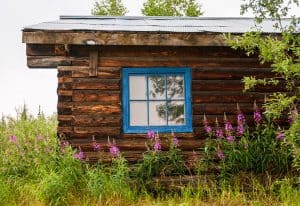 We won't be showing you how to build a log cabin base in this guide, but you can find our handy run-down on bases here. Read on to find out everything you need about cabins.
Buy a Cabin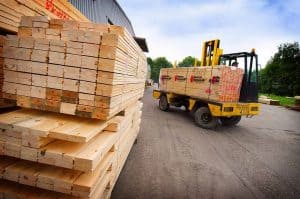 Let's kick things off by exploring buying, and assembling, a log cabin kit. Buying a cabin is a less time-consuming process than building one completely yourself. It's also something you can do without much construction or woodworking expertise.
If you get one of our cabins from the Garden Buildings Direct range, you can expect top-quality customer service and stress-free delivery. But what about after it arrives? Being left with timber parts and an instruction booklet can be a little overwhelming. It might feel impossible to begin, or that it might never get finished.
One important thing to keep in mind is that your cabin won't be finished in a few hours. It might take a day or two from start to finish – and that's okay.
Make sure to always build an easy-assembly log cabin with a friend or family member. You will need two people for some parts of the assembly.
Delivery and checks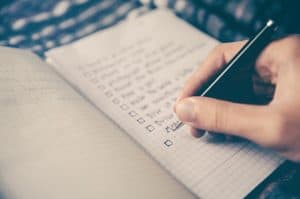 After your log cabin kit has been delivered, the first thing you need to do is check that you have everything you need.
Take a look at the instruction manual, and check that your assembly kit has all the elements that the manual lists down. Missing pieces and timber can disrupt or even ruin your cabin whilst it is being built, so it's a good idea to make sure you have everything listed before you begin.
If you find that you're missing anything, our great customer service team will get a replacement part out to you as soon as we possibly can.
It's also useful to check that you have all the tools necessary to assemble the cabin. Tools such as a drill will be invaluable and it's not worth starting without one.
Building from the bottom
Your instruction manual should have you building your log cabin up from the bottom, starting with the foundation timber. You'll be laying down the base beams on your pre-prepared base and starting the assembly from there, building the cabin in the place it will live.
Take special care and attention when setting up your foundation beams, as they will provide structure and stability for the rest of the build.
 From there you'll be slowly building the cabin up beam-by-beam. This is a repetitive process, but one that can easily go wrong if you let your attention slip. One thing to watch out for are lengths of timber that are shorter than usual. These will be made this way to accommodate the cabin fittings (windows and doors). Make sure they go in the right place.
Fittings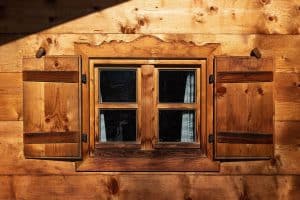 A couple of quick notes on fittings themselves:
 

Don't wait too long to slide door and window frames into place. Build three or four beams up from their bottom, and then install the frames.

When installing the windows and doors themselves, slide a little piece of cardboard between the bottom of the fitting and the frame. This makes sure you're fitting it with appropriate leeway and it won't be scraping against the frame.

When installing hinges, it may be necessary to take off the corresponding door or window to fit some of the screws.
The Roof
The roof is the hardest part of the assembly, and when you'll need your construction partner the most.
Each end of the roof will be capped with a slanted gable end – that's the part where the roof meets the building. You will either have the gable frame assembled already, or you will need to build it. Once complete, lift it into place and secure it to the cabin.
When lifting heavy objects, always bend down and lift using your knees rather than your back.
Attach the roof rafters along the length of the roof, then overlay them with roofing boards. The boards should be tightly fit together so they are watertight. Complete the roof by laying felt over the boards and securing with tacks every 4 inches. There should be a little overlap over each end of the roof – this is where your fascia beams will be fitted (the overlap 100mm).
Always take care when sitting or standing on your roof when it is under construction, as it may not be ready to bear your full weight yet. Make sure anywhere you are stepping is well-supported before going there. If you're not sure, don't risk it.
Finishing off
Once your cabin is complete and looking cosy, consider applying a layer of wood preservative to protect the wood for longer. You should also go back through your instruction manual to ensure you missed no steps or parts. These final checks just make sure that your cozy cabin will remain safe and durable for years to come.
While a written guide is good, sometimes it can't beat to watch a cabin be assembled. If that's what you prefer, you can find our Log Cabin assembly guide video right here.
Build a Cabin
Assembling a rustic cabin is one kind of feat, but building one from scratch is a completely different kind of challenge. Doing this requires both extensive planning and a wealth of woodworking experience.
While you may be up for putting yourself to the test and trying to build a log cabin, you should not attempt it without the proper construction and woodworking experience or tools. If you don't have these, why not try to find someone who does who can supervise and help you?
With their help and a set of good cabin plans, there's no reason you can't get to work on a log cabin home of your own!
Logging or timber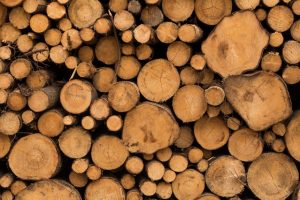 If you really want to take a wilderness approach to your log cabin, you could consider getting the timber yourself. Beware if you do, however, as this is a difficult, time consuming, and laborious process that can be very dangerous without proper training.
Note: To cut down trees you'll also need an area of woodland that you own to cut from.
Whether or not you chop or buy your timber, you still need to choose the type of wood to build with. We recommend choosing a reliable evergreen wood for your timber cabin. Pine and spruce are great choices, and they're easier to fell (chop down) than deciduous trees like oak and birch and much better for building with.
Both of these trees are chosen for the density of their wood, but Spruce is superior to pine as it is denser and has a nicer colour. Denser wood makes it stronger and more structurally sound. Do not mix pine, spruce, or any woods together. Their differing properties will be harmful to the stability of the cabin.
Foundations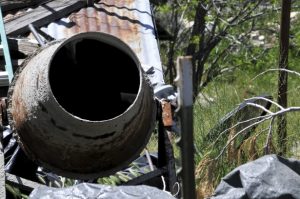 Even if you've got a base installed already, you will need to secure the timbers of the log cabin to the foundations through the use of foundation blocks. These are concrete blocks that stick out of the foundation or base and attach to the structure of the cabin. When planning, your foundation blocks and floor should be at the heart of your cabin plans.
You will need concrete and a set of box moulds. Dig into the ground or leave space in your original base for the foundation block to be built. Fill the hole with concrete and rocks, then extend it out of the ground using the mould to create a square foundation block.
Leave a metal rod in the centre of the block while the concrete is drying – this will be where you attach your log to the block. 
Use this method to create a foundation block at each corner of your planned cabin, then build your cabin with the logs anchored to the foundation block.
Building your Log Cabin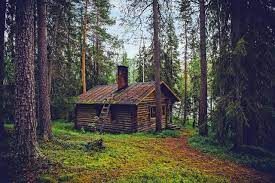 There are a few ways to go about building your ideal log home. You can use large, full logs as seen in traditional log cabins. All log cabins will use a form of "notching" to attach the walls together.
There are a few different kinds of notching, including butt and pass, dovetail, corner post, and Scandinavian saddle – the traditional and most popular method.
This method requires each log to "saddle" the log below. This means creating a groove on the bottom of the log where it will sit, or saddle, the log passing underneath it. This way, you will have logs that overlap each other.
Build up the structure using the notching system you have chosen to create a reliable frame for your log cabin. Try to plan out where your window and door fittings will go, then cut the logs so that, when assembled, there will be space for the frames and fittings.
Once the structure is complete, you can build and layer up the roof – in much the same way that you would for a log cabin kit. Once that is done, fit out the floor, complete the fittings, and get ready to move in!
The Comparison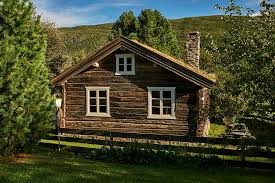 Now you've seen both methods, you'll probably be starting to consider which of the two routes you want to take towards making your log home. To make it easier for you, we've condensed their advantages and disadvantages into a short and helpful list. Take a look below.
Buying a cabin
Advantages:
Requires a smaller investment of time.
Doesn't require serious construction or woodworking skills or tools.
Kits are reliable, missing pieces are easily replaced, and warranties are available.
Disadvantages:
Large cabin kits can be very expensive.
The design will be rigid and unchangeable.
Will provide a smaller sense of achievement.
Building a cabin
Advantages:
Cheaper in price – but only if you have the materials, tools, and means beforehand.
Easily customisable and adaptable.
Provides a massive sense of accomplishment during and after construction.
Disadvantages:
Requires a massive amount of time and energy (often upwards of two years).
Lots of experience and skills are needed.
No guarantee it will stand the test of time if built incorrectly.
Choosing Your Route
Now you've seen both sides of the coin, it's time to land on which log cabin building method you will opt for.
While both are exciting, it's worth mentioning that you shouldn't push yourself beyond your capabilities – if it seems like a steep step to build a log cabin, there's nothing wrong with buying and assembling one.
What matters, at the end of the day, is that you have a comfy log cabin to relax in. If that's the case, and you've decided to buy, then browse these top ten BillyOh Log Cabins!
Shop Log Cabins