Now you've purchased your new log cabin, the next step is to find an incredible way to style the inside of your garden building. No matter your aesthetic, the perfect way to renovate your dream log cabin is out there and there are plenty of ways to find the best log cabin interior ideas that suit you and your taste.
You could maintain your log cabin's rustic feel with the classic look of a cottage or delve into a new look entirely with some bright furniture and some cheerful paint to give your log cabin an airy feel. Below are 5 ways to style your log cabin to help you get the most out of it.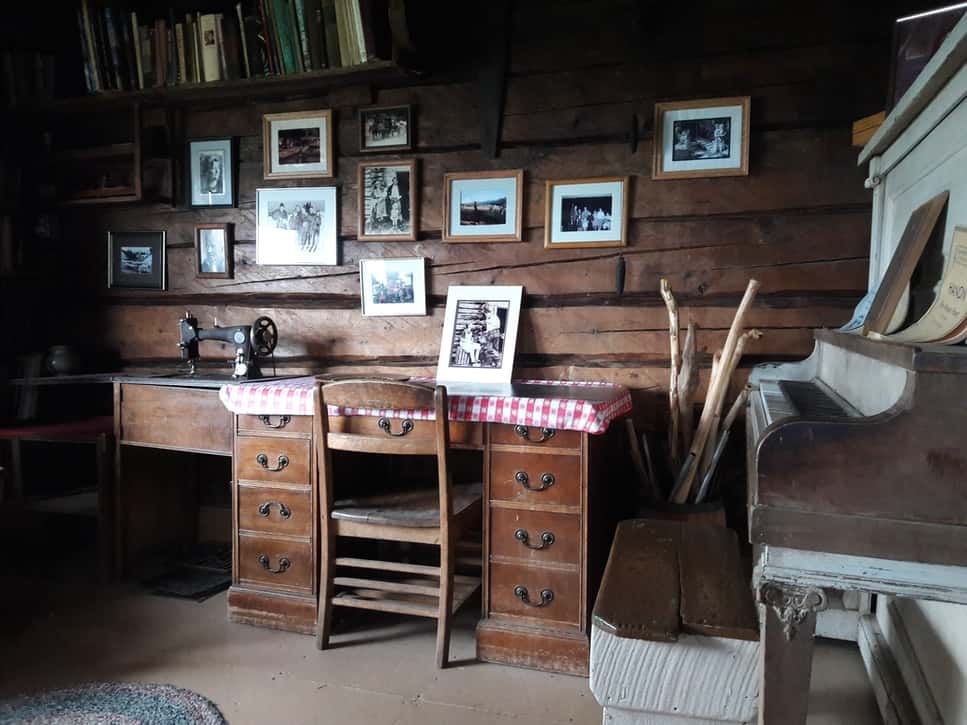 1. Industrial Concept
This style involves
incorporating warm and rustic wood tones
into your log cabin. Try using darker colours such as navy blue to help emphasize the cosy feel. It's perfect if you're looking for a simple way to furnish and redecorate your cabin in
traditional designs
and establish the most amazing traditional style log cabin. There are two ways to introduce this design into your new cabin.
Firstly, decide if you want to fill your cabin with a brighter stylish look, or if you want to opt for a darker rustic cabin feel. After you've made this decision, start to find furniture and accessories that enhance the look you're going for.

If you've landed on the brighter and more stylish look for your log cabin, try finding furniture that has lighter tones to it. Find wood with a brighter feel and add some accessories containing white, like some cushions to place on a new sofa! This will help to exaggerate the brighter look you're aiming for.

If the rustic style is what you're going for, try finding furniture with darker tones. Dark blues and dark wood is always a great option when you're trying to create rustic surroundings. You could also add in some warm-toned string lights to give it that cosy feel.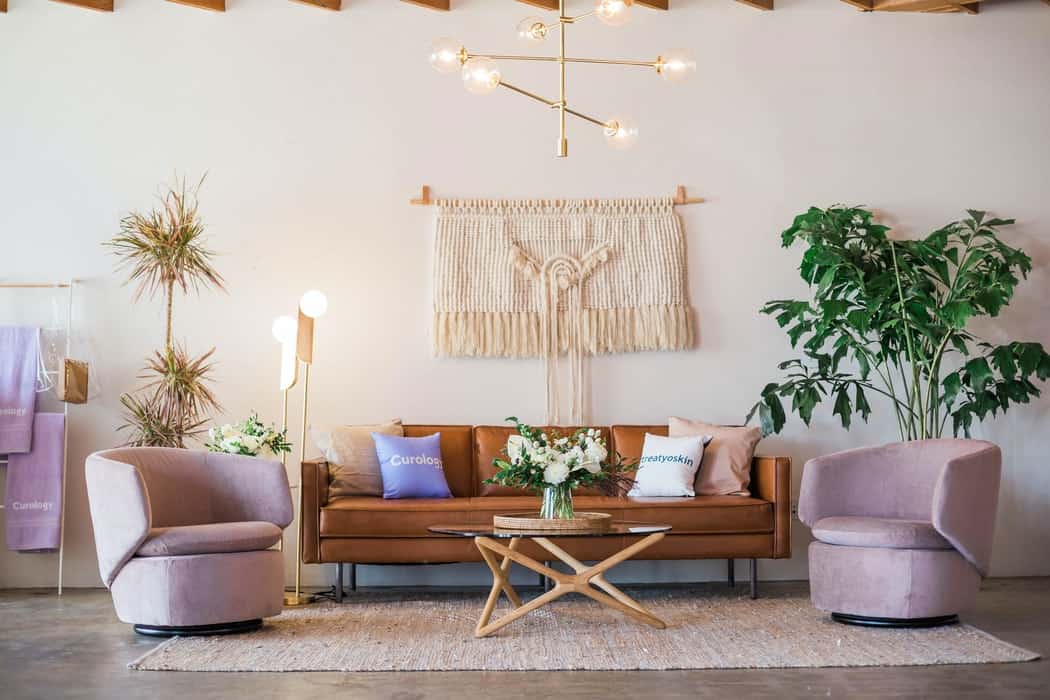 2. Bohemian Design
If you're desiring a more
carefree and airy vibe
, then try a bohemian design. This concept involves making your space look purposefully "messy" by layering your log cabin with lots of cushions and blankets.
Try finding furnishings that have texture on them. White or cream cushions with black coloured texture is a great example and would intensify your airy log cabin vibes.

You can also fill your log cabin with lots of greenery, try adding some potted plants, real or fake, to give the room a warmer atmosphere. Colours that work well together for this vibe include light coloured wood, cream, white and green with small hints of black or dark blues.
This is a great concept of log cabin interior design if you're looking to allow lots of natural light to flow in. You could also paint your log cabin white, a white wall would enhance the amount of light travelling into your garden building.

Tip: Try finding some warm-toned strong lights to add to the cosy atmosphere here.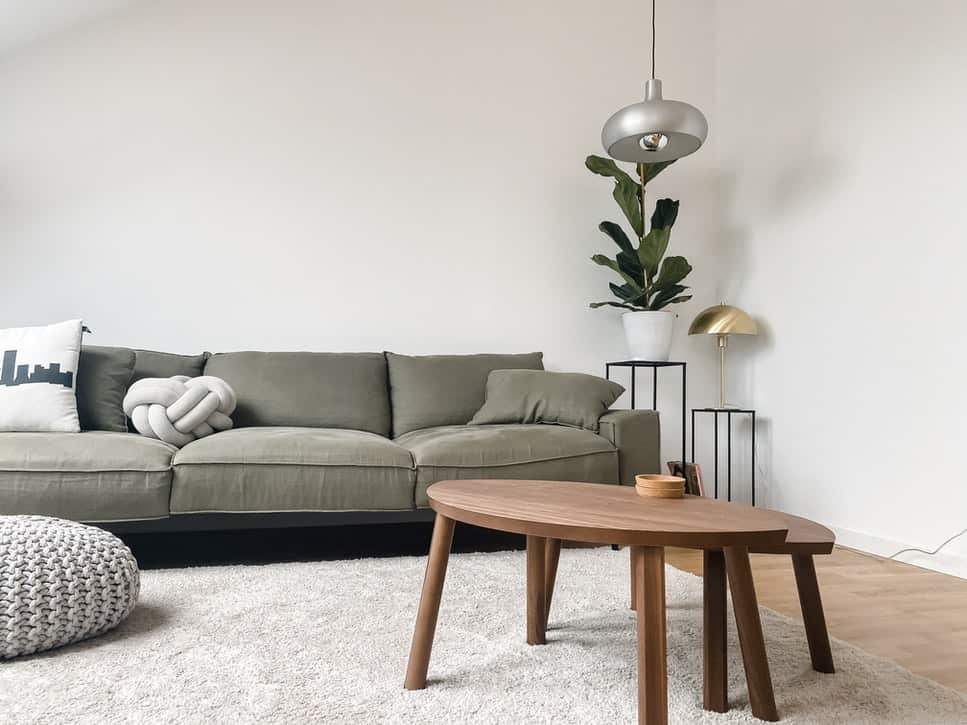 3. The Urban Modern Style
This design concept is one of the most popular and is great for those
contemporary log cabins
. It's often seen in major cities being incorporated into designer loft spaces. This style gives both a
warm and cosy vibe
whilst still allowing the atmosphere to seem airy and spacious.
To create this concept, try finding larger pieces of furniture. Lighter tones are best whilst you can enhance the feel with a few items made of light wood or bright wood. When furnishing your log cabin this way, fill the space with cushions and a few blankets but remember not to layer like the bohemian style above.
This style is all about creating a comfortable and homely feel whilst making sure it's kept up with the minimalist vibe. You could also add in some accent chairs to create a comfortable space for you and your friends or family to hang out in!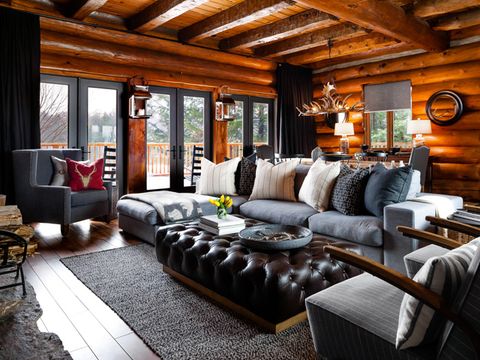 A great way to accentuate this design is to find some modern pieces alongside some pieces that create more of an antique feel. A wooden coffee table is a great example of this. This design also gives a great opportunity to throw some colour in, with some pastel or lighter colours being perfect for this. You could create the perfect modern cabin look.

You've also got a great opportunity here to add in an office. Try finding a light wooden desk, desk chair, a warm-toned white or cream lamp and some plants. The perfect garden log cabin office!

TIP: Adding some large plants in is a great way to brighten up your space with colour.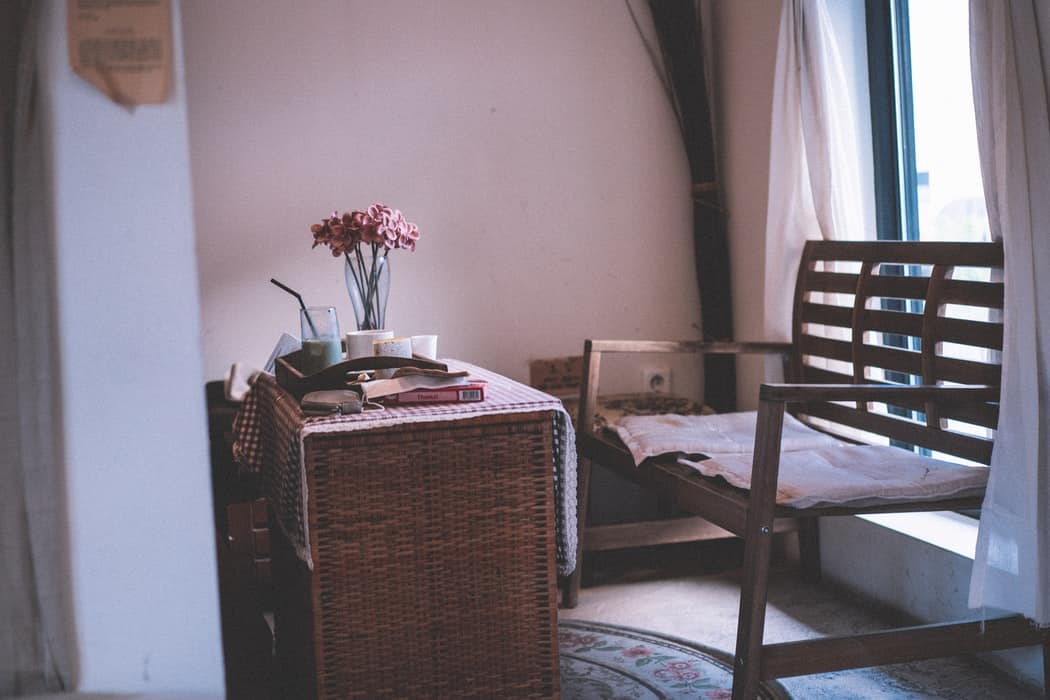 4. Shabby Chic
The shabby chic look has an
antique feel
. You're giving your space a less "perfect" look whilst giving your
log cabin character
. To create this look, stick to white, cream, dark brown and black. Try to avoid too much colour when accessorising here as this would ruin the atmosphere you're trying to create.
A great way to bring character into your log cabin is to add in blankets and cushions. Try finding items with a simple pattern that still stays in line with the colour scheme. Find cushions that are mostly cream with a small dark brown colour to create that cosy feel.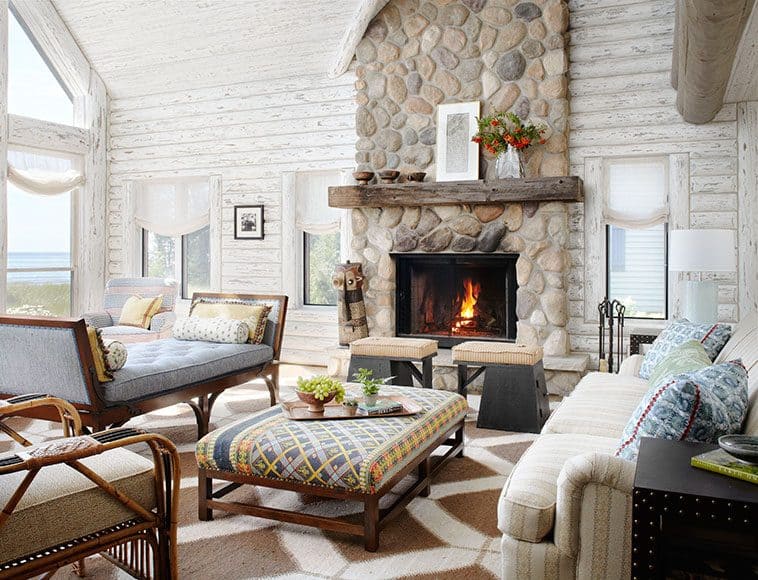 You could also find some lighting fixtures to enhance the atmosphere. No matter if you have a pitched roof or a flat roof log cabin, you could hang some outdoor lights across the outside to continue this look.

Potted plants are also a great addition here but don't overdo the green, this would draw away from the vibe, stick to smaller plants that don't take up too much room. You can also add in older looking furniture or items with an older look to it.
This design also gives a great opportunity to be eco friendly and reuse some of your old furniture, any scratched pieces of furniture or worn down items would be perfect here!


5. The Nautical Style
If you're looking to fill your garden log cabin with a
warm and inviting atmosphere
, then this style and design concept is perfect for you! The primary colour for this design is blue whilst adding in some white or sand coloured furniture.
This design resembles a beach house style environment, with lots of warm tones and character being added through simple coloured furniture and accessories in your outdoor garden building.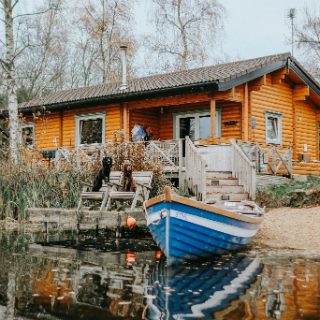 This look gives you the perfect opportunity to throw in some unique objects that you have no idea where else to put! You can also add in some textured items with patterns and designs, but just remember not to go overboard on colour. Keep it simple with the neutral coloured blue or even dark green.

Another great way to fill up some space with this design is to add in a reading nook. Let in plenty of light and create the perfect space to switch off from the rest of the world. This design also gives the opportunity to add other entertainment items such as a flat-screen tv.

With this design, you could reuse your old glass jars and fill them up with different items. Some great filler ideas include:

Pens and pencils
Seashells
Stationary accessories
Art supplies
TIP: A great DIY project here is to fill a jar with handwritten notes to yourself each day or week for you to read back at the end of the year!

There are so many different ways you can make the most out of your log cabin, from log cabin entertainment to a sanctuary away from the world. Once you've found the right style of interior design for you, that's when the dream can come to life!
Shop Log Cabins
FAQ