When it comes to getting the most out of your home, nothing delivers like a Log Cabin can. Whether you want extra living space to extend your daily life into, a new place to relax and unwind in, or a way to use that part of your garden you rarely touch, a Cabin can be the answer. 
To help you get a Cabin that brings everything you're looking for, we've created this complete buying guide. With everything from sizing to features and even tips for installation, you'll find everything you need to choose the right building for your needs and garden.
Use the table of contents above to find the information you need, or start exploring below!
---
How to Choose Your Log Cabin
When it comes to cabins, there's a huge amount of variety in their designs, size, and more. Here at Garden Buildings Direct we have over 25 different Log Cabin models alone! There's a Log Cabin out there that's right for you, all you need to do is pick it out. 
To help with this, we're going to explore a number of different factors you need to consider when buying your new cabin.
What Purpose?
The first thing you need to decide is how you want to use your new Log Cabin. Now, don't worry, if you want to use it for a few things at once that's just as viable! But if you have a specific purpose in mind, like a home gym or office space, you can narrow down your choices to models that suit the purpose.
Here are a few things that might make your chosen use easier – or harder – in certain cabins.
How many

rooms

the cabin, especially if you want separate interior spaces.

The

layout

of the cabin's space – if it has a narrow space, this might constrain any activities.

How much

natural light

the design allows. Artists who want to use it as a studio will want as much light as possible.

Accessibility

, like how many doors and their position on the building. This could be important if you want to create an indoor-outdoor room.
Which Size? 
When it comes to buying garden buildings, size does matter. Not only is it important for how you want to use the building, but it's crucial that you pick a cabin size that fits your garden space. 
To get this right, you'll first need to measure up the dimensions of the place you're intending to put your cabin. Get the dimensions of both the total area, including the height or if there are any obstructions, as well as the space you'd ideally want the cabin to take up. This will help you get a complete idea of what you can accommodate.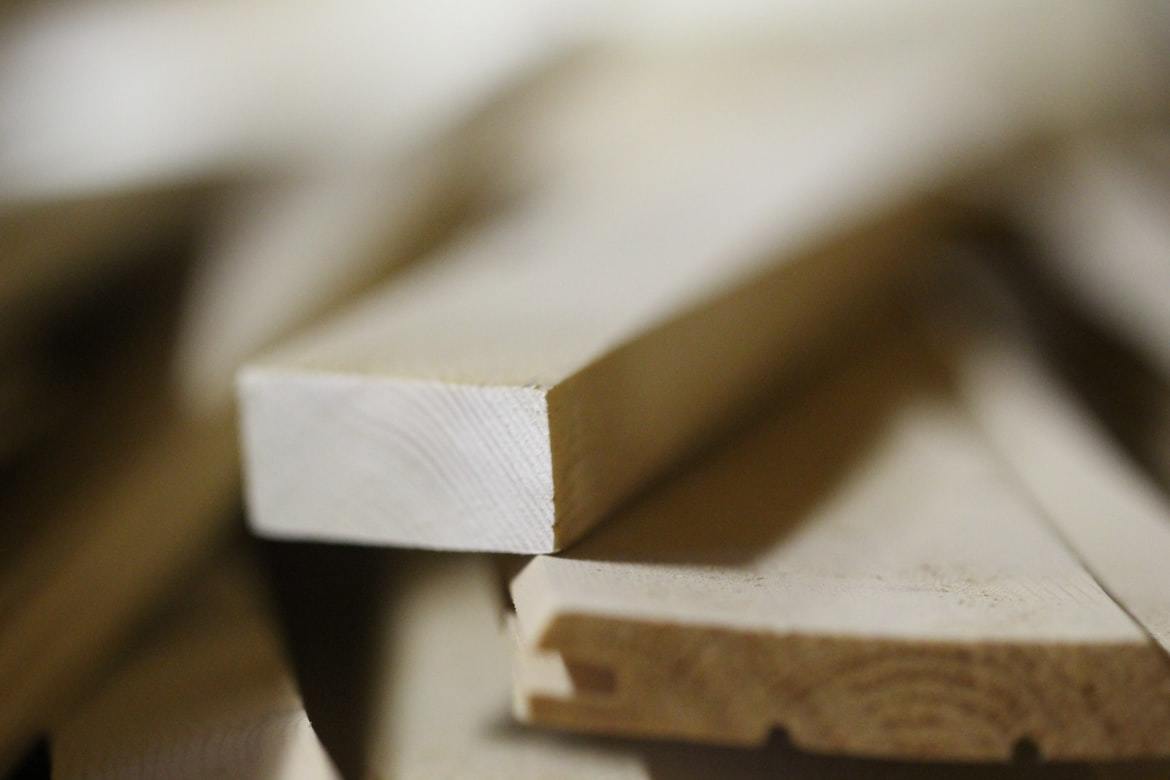 Which Cladding?
The wall thickness and cladding type you choose for your Cabin affects more than you might realise. All our cladding is interlocking Tongue and Groove panelling, where panels lock together to form a near-airtight seal and a sleek exterior finish. But the width of the panels themselves can still make a big difference.
Not only will the type you choose have implications for the appearance and price of the cabin, but a thicker wall design will help with structural integrity and provide better insulation. 
Again, you'll want to think about the intended purpose of the cabin and whether or not you want to prioritise an insulated design. Keep in mind, too, whether the building is in a location where it could be particularly vulnerable to the elements. 
We have a great choice of cladding to choose from, with walls from 19mm thick all the way up to 66mm!
Which Features?
Finally, you'll want to be sure about the features and design points you want from your new Cabin. Not only is this important for picking a cabin that helps fulfil its purpose, but for finding a cabin that looks the way you want it to. Appearance is a huge factor in selecting a building that fits into its surroundings and that you want to spend time in.
Just a few of the features and components that you'll want to consider are:
Roof Style.

This comes down to whether you want a classic Apex roof, the similar Reverse Apex design, or a contemporary Pent-style roof.
Windows and Doors

. Whether you want a design with large floor-to-gable windows or smaller models for increased privacy, windows are key. Be sure that the doors you pick provide the accessibility you need, too.
Pressure Treatment

. On all our cabins we offer the option of pressure treatment, which injects the wood with chemical preservatives to help them stay stronger for longer.

Cabin Layout and Orientation

. When choosing a design, ensure that the layout of the cabin matches the space it's intended for. For example, don't pick a model where the door position would take you straight out into a wall!
How to Pick the Right Cabin
Once you've got a complete idea of the type of Cabin that would be perfect for you, the next stage is picking it out! There are a huge number of cabins out there to pick from, especially in our range. We've picked out four unique models to help you get started.
| | |
| --- | --- |
| | |
| The Tianna | The Kent |
| One of our all-time favourites, the Tianna is the ideal multi-purpose Garden Building with its blended-space design. With a configurable side store and a spacious double-door cabin room, this dual-purpose cabin provides amazing functionality in a choice of two sizes. | For those looking to create an entirely new living area, the Kent has space in bounds. Ideal as a workspace or multi-use area, the larger sizes of this building feature a multi-room design while all models have a sheltered porch area. |
| | |
| The Outpost | The Sasha |
| If you're looking for something that goes above and beyond a Log Cabin - the Outpost is for you. Built to be fully insulated by design with structurally insulated cladding and double-glazed windows, this warm, contemporary cabin is one of our premium models. | With its traditional apex roof design and large windows and glazed doors, the Sasha is a Log Cabin built for relaxation. Enjoy the airy interior, easy-to-access double doors, and beautifully classic design. |
Choose one of these fantastic models, or find the perfect building for you in our amazing Log Cabins range by clicking the button below!
Shop Log Cabins
How to Make Preparations
Once you've chosen your ideal garden cabin, the next step is to get everything ready in time for its construction. There are a few things you need to be sure of, and a few things to prepare, before you can get your cabin built and ready for use.
Planning Permission
The words Planning Permission can make anyone nervous. Nobody wants to get on the wrong side of planning law, but the good news is that it's actually quite difficult to get anything wrong. 
You can read all about how, where, and why you might need planning permission for log cabins – but let's answer the important questions below.
Can I put a Log Cabin on my Own Land?
You can certainly put a log cabin on your own land, provided it falls within the allowed parameters for an outbuilding as defined by the UK Planning Portal.
Can I build a Log Cabin without Planning Permission?
Yes, you can build a Log Cabin without Planning Permission. Cabins and Garden Buildings will almost always fall under the category of "permitted development" under planning law. The only thing that would take them out of this category is if they exceed size limitations. Explore our guide to building a log cabin for more useful information.
What is the Maximum Size for a Log Cabin without Planning Permission?
There are a few rules for dimensions when it comes to Log Cabins. The first and most important is that the building cannot be large than 15 square metres or take up over half of your garden space. 
Cabins are also limited to certain height limits – they cannot be over 4 metres tall with an Apex roof or 3 metres with a Pent roof. If the building is within 2 metres of your home, it can't be over 2.5 metres tall.
Can you Live Permanently in a Log Cabin?
Unfortunately, without specific planning permission, you can't live permanently in a Log Cabin. To make this possible, you'd need to apply for it to be used as a residence or "annexe" via an application through the planning portal.
However, if you do get permission to do this, then living in a cabin is totally viable. To learn how, explore our guide on how to live in a log cabin.
Positioning and the Base
Setting up your cabin correctly in the spot you've chosen isn't as simple as it might first seem. In particular, there are two things you need to be considering: the position or orientation of the cabin, and the base it'll be going on.
Let's start with positioning, as this might dictate how and where you construct your base. 
The first thing to consider is where the door will go. This is probably the most important aspect of positioning – after all, if you can't get inside, you won't be able to use your building! You don't just want it to be accessible, you want the door to be easy to reach and inviting. Try to place it at the end of a pathway or close to your garden door.
Windows are another thing you need to keep in mind when placing your cabin. Naturally, you'll want them to get lots of light. If possible, face the windows southwards so they soak up light throughout the day. But also be aware of how the position affects your privacy and the line of sight or view from the window.
The base of your log cabin is one of the most crucial parts of a build. Get it wrong and you could be suffering from issues for the rest of its lifetime. We've got a whole guide on choosing and building the right base for your cabin, but to help you get the ball rolling let's run through a few of your options.
A concrete slab Base

involves laying a concrete slab that will act as the base for your building. It's perfect for heavier structures and, although challenging to do by yourself, is very reliable if completed correctly.
A paved base

uses paving slabs to create a solid foundation for the Log Cabin. It is cheaper than concrete and better looking, but you'll need to ensure that the slabs and ground underneath can support the weight they'll be holding.
An eco base

is an alternative base style that uses a grid, made of timber of plastic, filled in with gravel or stones. These kinds of bases can be easily made and disassembled but will require level ground underneath to form a flat base.
Power & Utilities
If you want to take your building up to the next level then you have the option to install utilities and an internet connection into your building. These are useful, if not vital, if you intend to use the Log cabin as a workspace or as a residence (provided you've got planning permission).
We've got two separate guides to help you achieve this – check them both out to get the low-down on setting up your log cabin for success.
How to Install Electricity & Utilities in Your Garden Building
Installation and Our Guarantee
Our Log Cabins don't have an installation service – simply because they don't need one! Each of our buildings are inherently designed to be easy to build and, with at least two people working together, can be constructed quickly and effectively!
Every single one of the cabins we sell comes with a 10-year protective guarantee to ensure you get great value for money. That's a whole decade of use!
The guarantee protects the wood against rot, decay, and insect infestation. If you buy a pressure-treated model, we extend it to a fantastic 15 years to make sure you get what you deserve out of your cabin.
---
You've now got all the information you need to make an informed decision on buying your log cabin. The only thing left…is to do it! Get out a ruler and make your measurements, make a checklist of the things you want in your building – or browse our collection of Log Cabins right now and find the one that suits you! Or, if you're in need of a helping hand, check out our great guide to the Best Log Cabins!
Shop Log Cabins