We often talk about how to make your house a home, but how do you make your Garden Building one?
Well, a great start, whether you've got a garden workshop or a luxury summerhouse, would be to install utilities. Even something as simple as running water and a sink could make tasks like cleaning tools or getting a glass of water a lot easier.
Or, maybe you've been looking at our premium garden rooms and thinking about creating your own garden office. If that's what you have in mind, then you'll need electricity to do it properly.
Any way you look at it, a surefire way to make the most of your outdoor garden building is to install utilities. How, you might ask? Well – that's what we're here for! In this guide, we'll be exploring the steps you need to take to install electricity, water, and more in your Garden Building. Simply scroll down to find out how!
Installing Electricity in Your Shed
Getting an electrical supply to your garden building could revolutionise the way you use it – allowing you to install lighting, charge a laptop or power a computer, and even get wifi over there!
Now the bad news for all you DIY-ers is that you won't be able to do it all by yourself. For the electrical works themselves, you'll need a certified electrician to complete the works and provide you with a certificate of work. Otherwise, you could be in danger of a fine of over £5,000!
That doesn't mean you can't complete vital parts of the process, though. In fact, other than laying and connecting the cable, you can take charge!
First you need to assess, as your garden building is in the elements year-round:
Is the building weather-resistant?
Any electrician worth their salt isn't going to rig up your garden building unless it's safe to do so. Whether it's an insulated garden building or a log cabin, it needs to be waterproof.
This is why you should always work with an accredited electrician. But before you even get to that point, you'll need to think about waterproofing your building for the electrical installation.
Once you've ensured that there'll be no water ingress and therefore no danger of water and electrical outputs meeting, you can move to the next step.
Call in an electrician
It's time to come up with a plan and get the ball rolling! The first thing you need to do is speak to a qualified, trusted electrician about the job. They'll need to know the specifics so they can order the right equipment. They'll also want to know your intentions so they can tell you what needs to be done and how much to quote you for.
It's important to find someone you can trust to do the job right. Unfortunately, rogue traders do exist and they could install it in a hazardous or incomplete manner. Don't just ask for a quote from one person – try to find a few. This will make it easier to spot the bad ones!
Here are a few things to look out for so you can avoid hiring a rogue trader:
If they're not a

Registered Competent Electrician

If

their quote is much lower

than other electricians.

If they tell you

they can start immediately

(this means nobody else is hiring them!).

If they don't know or

don't mention building regulations, safety standards

or

certificates of work.
With these in mind, you'll be able to find yourself someone who does the job right!
The trench
Next comes the installation itself! Before this happens, you'll need to tell your electrician where you want any sockets and light fittings in your Garden Building. They'll also want to know where your electrical panel is, if there's a spare circuit on your fuse board that they can use, and if you want to install an isolator. 
Once you've answered these questions, you can think about how to run electrical cables to your shed. Any armoured cable to your shed will need to run underground through a trench.
You could ask an electrician to do it themselves or hire someone to do it separately. But if you're in the mind to save money, roll up your sleeves and do it yourself!
Using a trench spade, dig a trench 600mm (60 centimetres) deep stretching from a convenient point in your house to the garden building. If you're digging through soil, this should be easy – if there's any concrete, you're going to struggle! Once dug, line the trench with builders sand for an extra layer of protection. 
The electrician can then come in, lay the electrical cable up to the national grid, and you'll have an electric supply!
Once your garden shed has electricity installed, you can think about other electrical-based options, like installing solar panels. Solar panels can be a step towards self-sufficiency and reducing your carbon footprint – helping you live a sustainable life.
So, electricity is ticked off, but what about other utilities?
Running a Water Line to Your Shed
Before installing fresh water in your garden building, you'll still need to ask a few questions. These might include whether you want a shower or toilet in your shed and whether you need hot water or not.
At a glance, the steps for running a water line to your shed include:
Deciding what type of water supply you want (hot or cold)

Digging a 750mm trench to lay water pipes

Picking the appropriate form of drainage
So now that we've got our 3 steps, let's have a look at the differences between installing hot and cold water in your shed.
Running cold water to a shed
What you'll need is two sets of pipes running to your shed. One will bring clean water in, and one will take dirty or 'grey' water out. These pipeworks will need to be sunk in a trench dug at least 750mm underground.
Remember earlier when we said you could save money by digging trenches yourself? Well, it's time for round two! You'd also do well to line your trench with a bit of builder's sand like we suggested for your conduits. Trust us, it's no fun having to dig up pipes after they've burst.
In addition to these two pipes, your plumber will need to find a spot to get rid of all that grey water. This must be done with a soil drain point, not a rainwater drain. But if you already have one, you can always just add a connection and a stub soil stack.
There are many different options here, like installing guttering and a water butt if you don't need drinking water. Or, you could always look at installing a pump station to get rid of wastewater.
Running hot water to a garden building
To turn your garden room or summer house into a livable space you might want to install a hot water tap. The good news is there's an easy way to do it.
You could install a small hot-water heater (providing around 7-10 litres of hot water). This would mean you'd steer clear of all the regulations surrounding installing a boiler. This is a quick and simple way to get hot water into your Garden Building.
But you don't have to stop there…
Adding a Toilet to Your Shed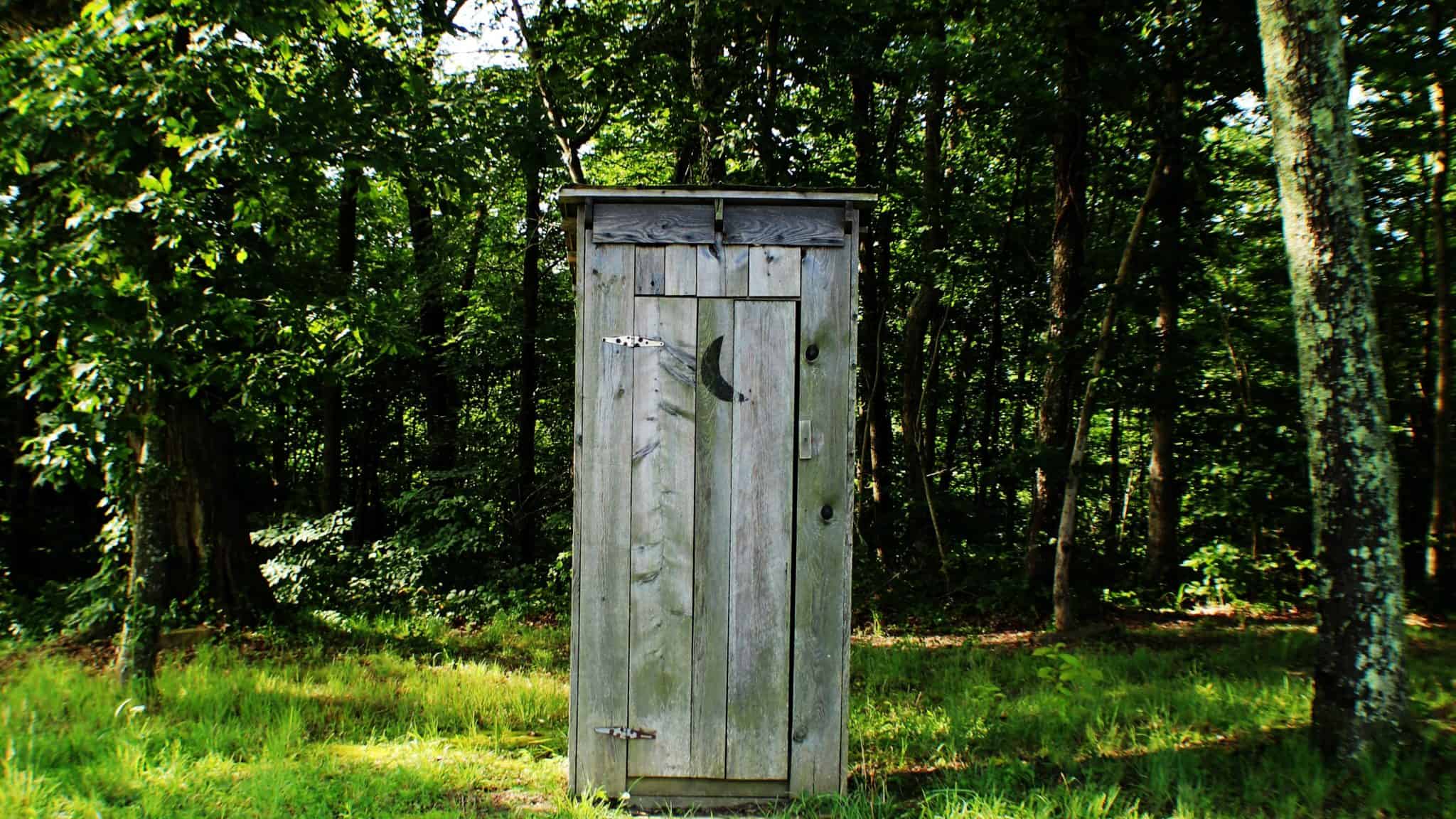 Adding a toilet to your outdoor garden building can be perfect for transforming it into a guesthouse or home office. And, like with running water to your shed, there are a couple of different options.
If you wanted an outside toilet solution for your shed you could always opt for a compostable toilet. A step up from this might be something like a chemical toilet. Both of these are fairly easy to install and low maintenance.
But if you want to make your garden office usable throughout the day, you'll want to install a flushing toilet inside. To do so, you'll first need to install a macerator. This reduces waste to a pulp to be then taken away via your soil pipe to the sewer.
Otherwise, you could look at installing a sewage pump. Luckily, if you're also planning on fitting a sink in your garden shed, you won't necessarily need a separate grey-water pipe. All your greywater can run into the same soil pipe.
Adding Ventilation
Although it's not a utility as such, there's a fair chance that you'll also want some ventilation in your new garden building.
Ventilation in your garden building will:
Help keep the air clean

Keep your shed smelling better

Combat damp
If you're working on a smaller scale, you can always opt for simple fixes like installing vents in the gables. Check which direction the prevailing wind is in and make sure to mesh them so that only air gets in, however.
Otherwise, you could install skylights, a whirligig (to draw air out), or an electric fan. Once you've got your electricity up and running in your shed, these are all options you can look into.
Installing Utilities in Your Garden Building
Now you might (we hope) be eyeing up your garden shed, log cabin or summerhouse and thinking about transforming it. Whether you're looking to install a toilet or electrics – utilities open up a world of options.
Once you get water to your shed you can install wifi, a toilet, or even a shower. As for electrics, you'll need to have a clear plan of what you intend to use your garden building for. This way, you can make sure you have the correct number of sockets in the right places.
You can also save yourself some cash by connecting to your mains electricity and water at the same time. One of the biggest time and money-savers will be simply planning ahead. Know what you want and where, and you'll save on the installation cost.
If talk of home offices and homes-away-from-home has piqued your interest, then check out our amazing new garden rooms: the Studi and the Outpost. With a few utilities, it can become anything from a home office to a small bedsit! Click the button below to explore – or explore some fantastic Log Cabin Design Ideas.