When you think of garden sheds, their most logical function is to store tools and equipment. But they can be more than that if you think outside the box.
People across the globe are utilising the idea of sheds as garden rooms. Home office, backyard pub, man cave, or she shed are just a couple of ideas that have turned into a reality for some.
Luckily for you, there are more ways in which you can be more creative with your new or existing outbuilding. Make your shed the talk of the town with these round-up uses and interior ideas!
1. Overwintering plants
As gardeners, it's important to make sure the plants stay protected all year round. Besides storing tools, sheds can offer the ideal place to store less hardy plants over winter.
With the right planning, you could fit heating and light, too, for maximum protection.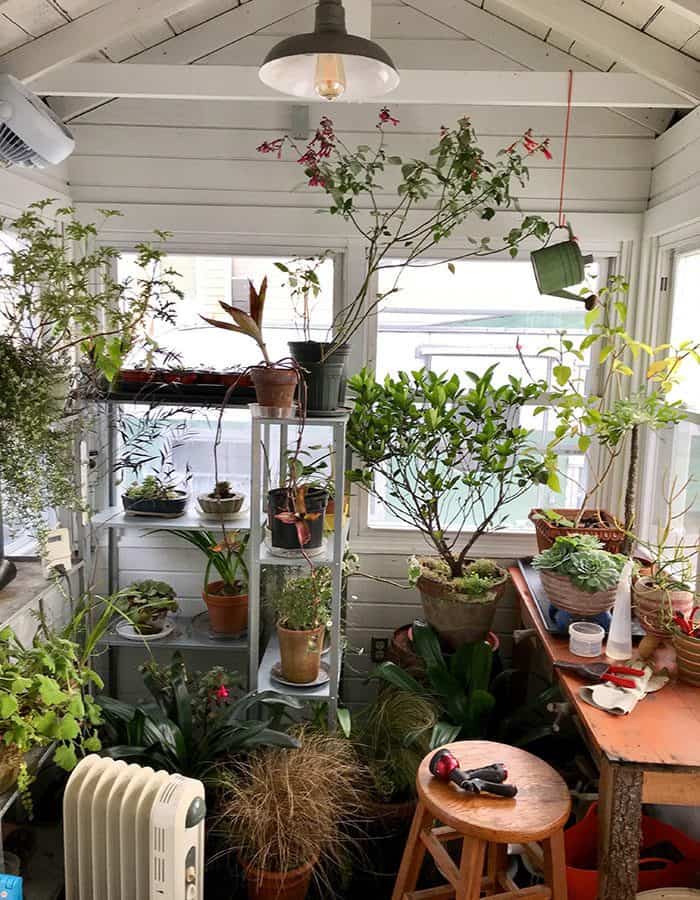 2. Children's playhouse
If you don't have enough time to take your kids to parks, simply add a playhouse right in your back garden. A great cost-effective alternative is to transform your shed (if unused) into your children's dream playhouse!
Make it a fun, bright and safe space to play in, and they'll be sure to enjoy it all year round.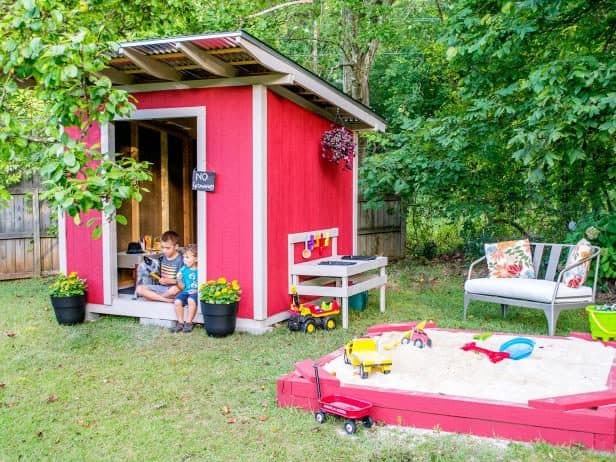 3. Dedicated home office
If you're working from home, nothing's better than having a working space to call on your own. With a shed, you can set it up as a garden office.
All you have to do is add a desk, chair, a few home comforts and of course, don't forget the WiFi. Take advantage of what your garden can offer; work in peace and quiet.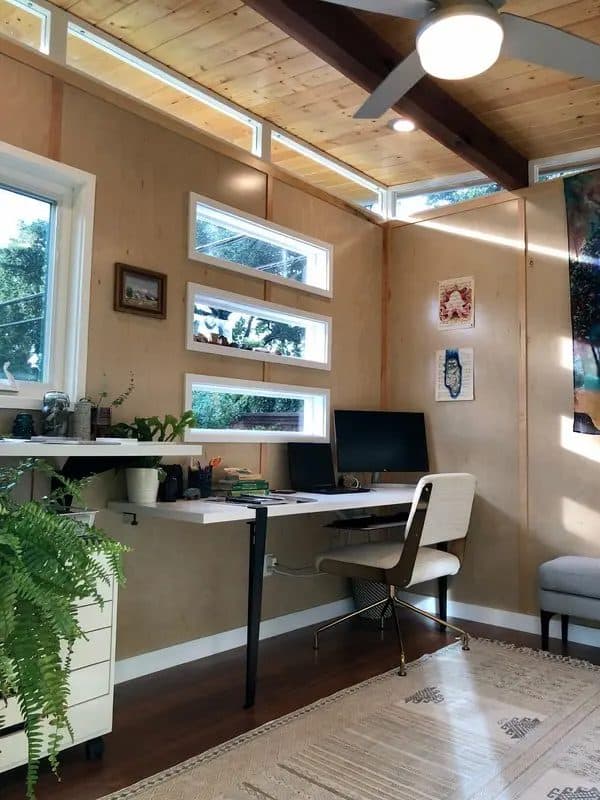 4. Playpen area for pets
Providing your furry friends with their own space for playtime will bring them happiness. Converting a shed into a pet paradise, for one, is a smart move, particularly if you have unruly ones.
Add comfy blankets, pet-friendly toys, bowls of water and some snacks.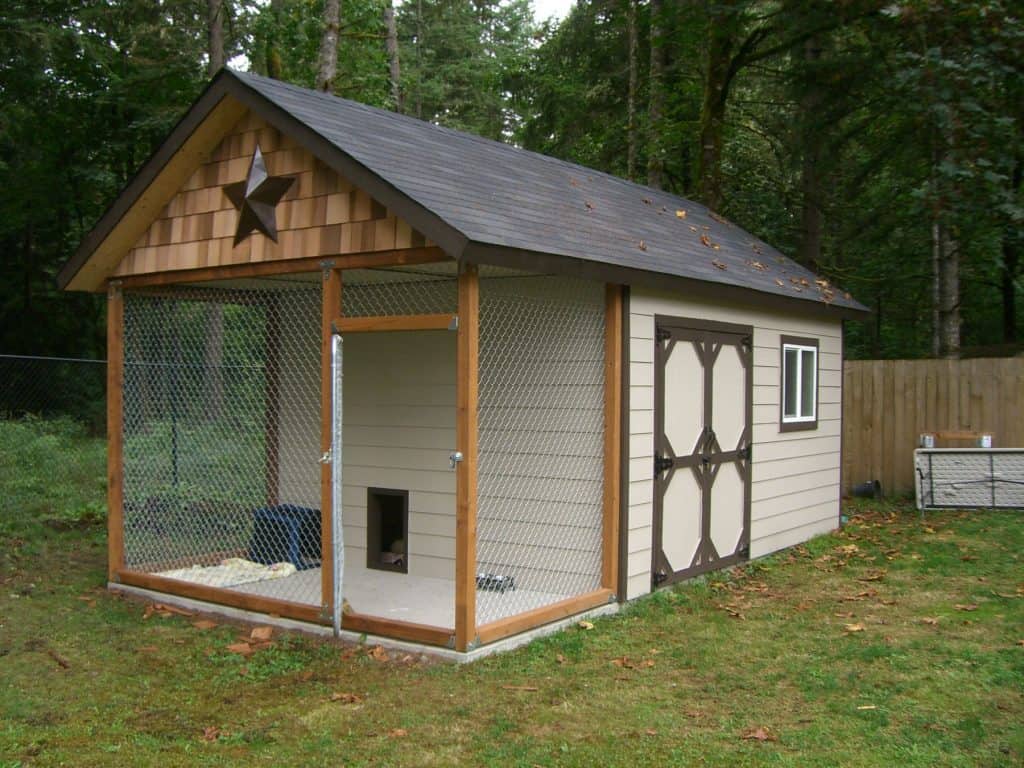 5. Chicken coop
Have you always wanted to raise chickens but would need somewhere warm and safe to keep them? Why not transform your shed into a chicken coop, and you'll be rewarded with eggs for breakfast!
Top tip: Make sure to have regular upkeep inspections to keep them happy and safe. In return, they'll give you the best egg harvests possible.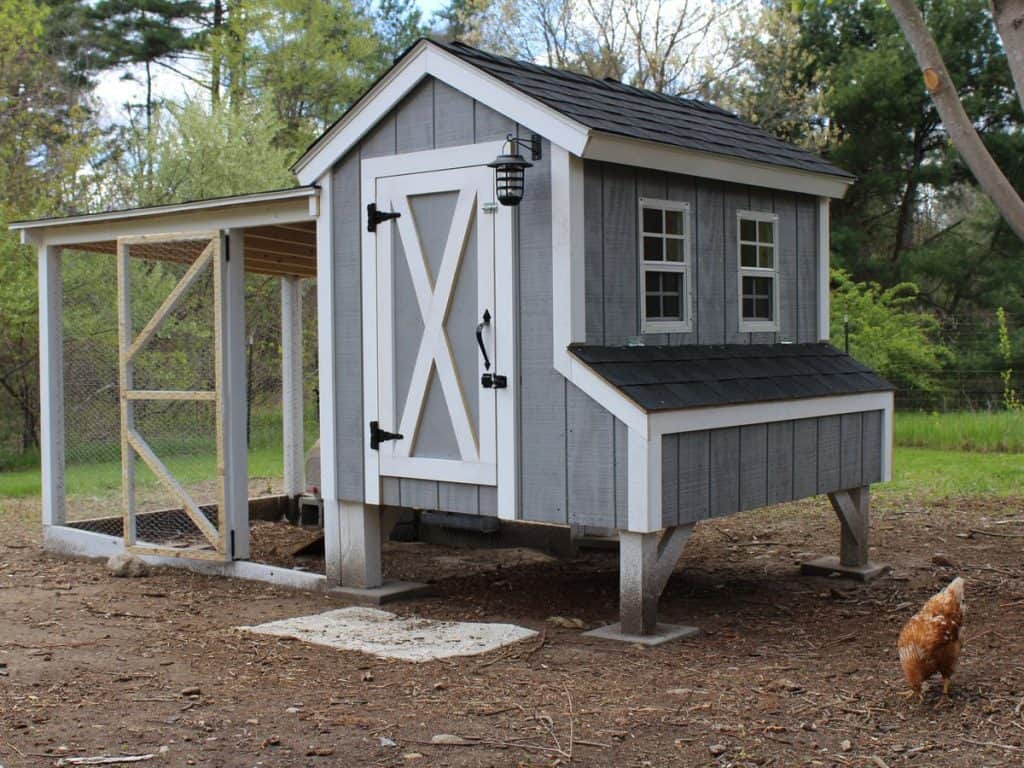 6. Personal home gym
If you've got a shed, turn it into your very own home gym. Treat yourself to a dedicated area where you can sweat more without worrying about membership fees.
This can benefit you in two ways: both financially and for personal well-being.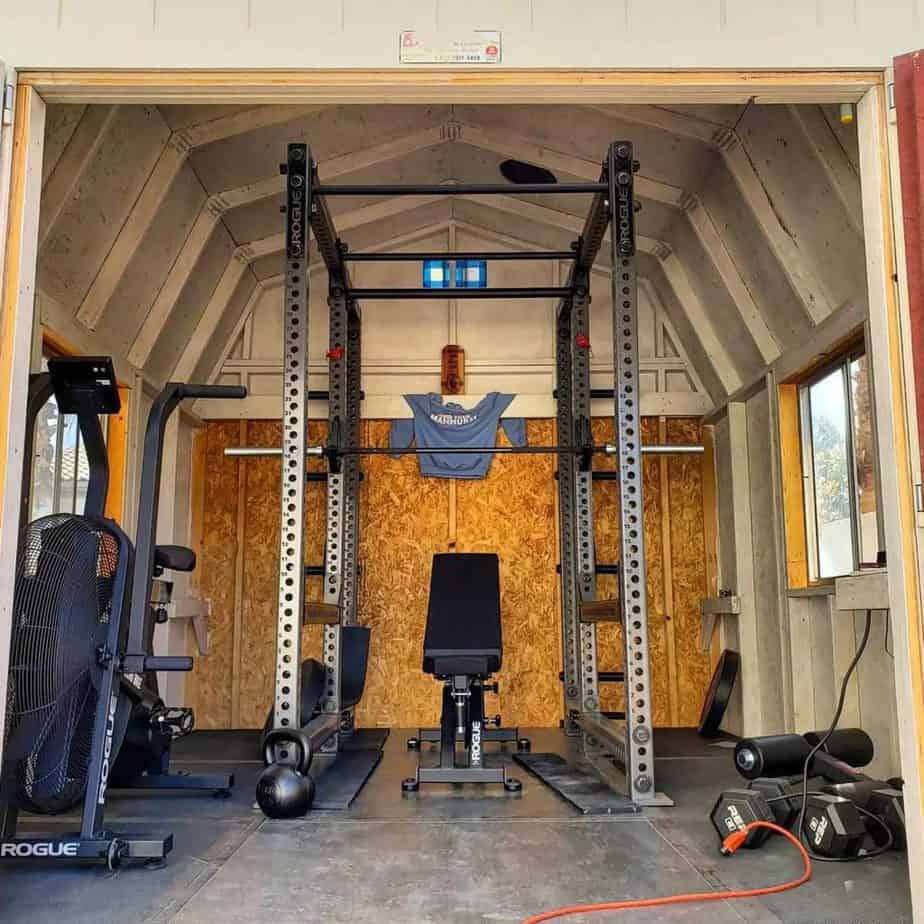 7. Garden bar
Garden parties have never been so fun with the aid of a bar shed. Perfect for warm summer nights, you can entertain family and friends by showing off your cocktail-making skills!
Have the hippest hangout in the neighbourhood with awesome garden bar ideas. You don't have to queue to get served anymore!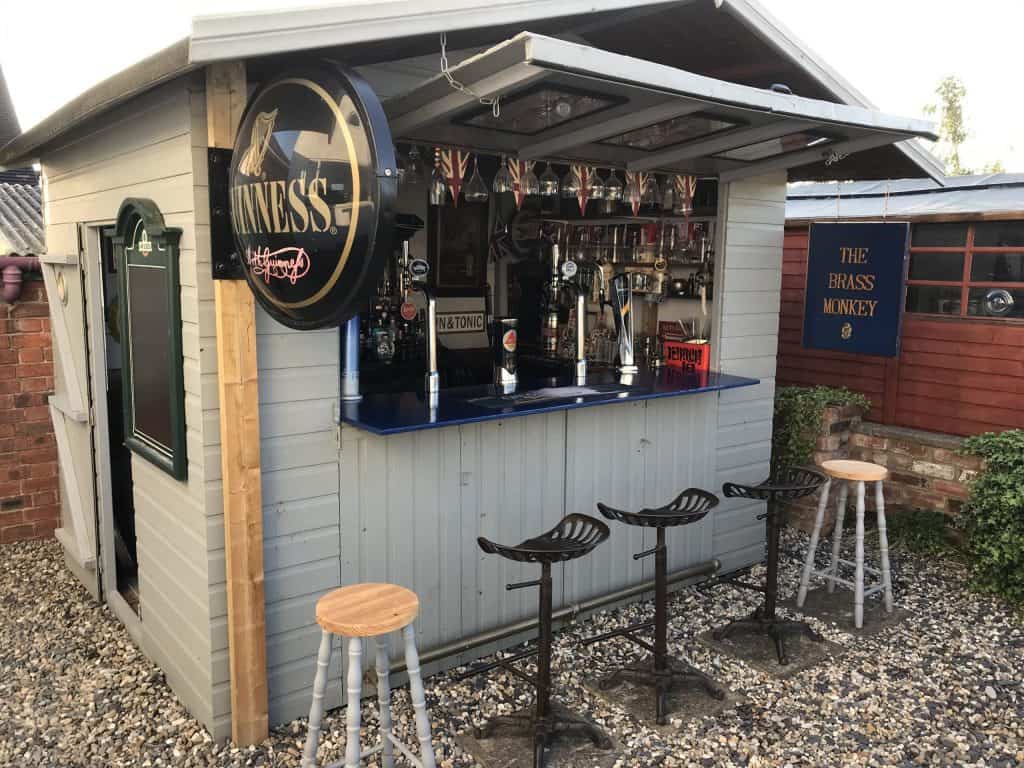 8. Ultimate man cave
For most gentlemen, nothing is better than owning a man cave. Man cave sheds provide personal sanctuary for hobbies and guilty pleasures with freedom.
A place somewhere you can call your own – for relaxing, gaming, and entertainment for the men of the house!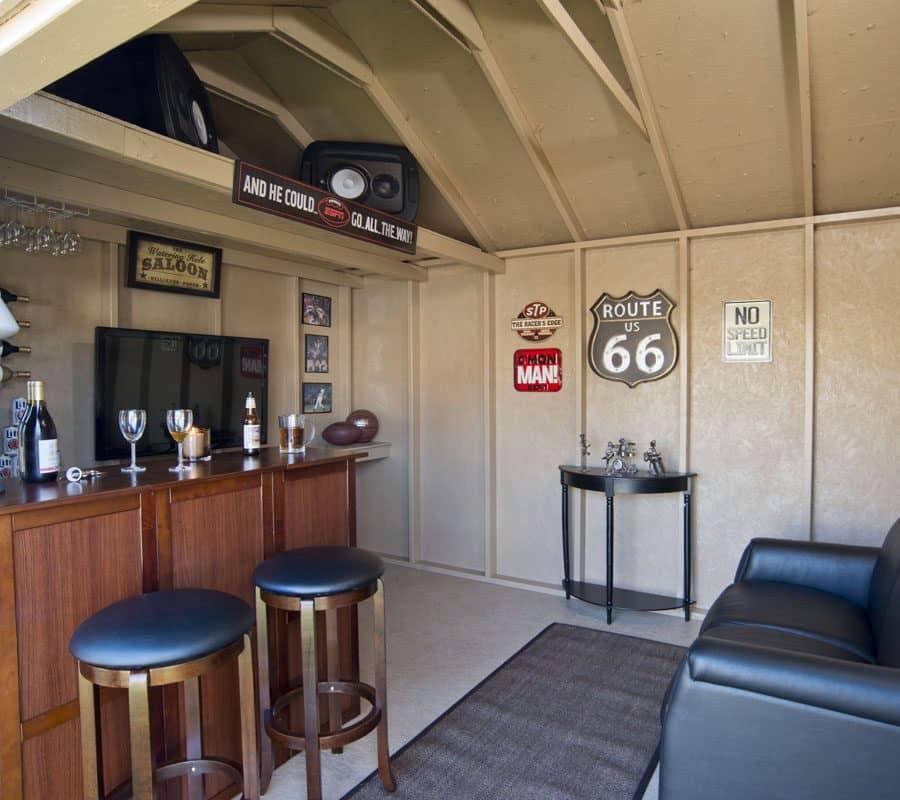 9. Chic she shed
With the man caves, it's only fair that women should also have their she shed ideas. A cosy little hideaway for the ladies to call their own, for relaxing and having that much-needed me-time.
With the right design, you can transform your shed into a chic, stellar backyard getaway!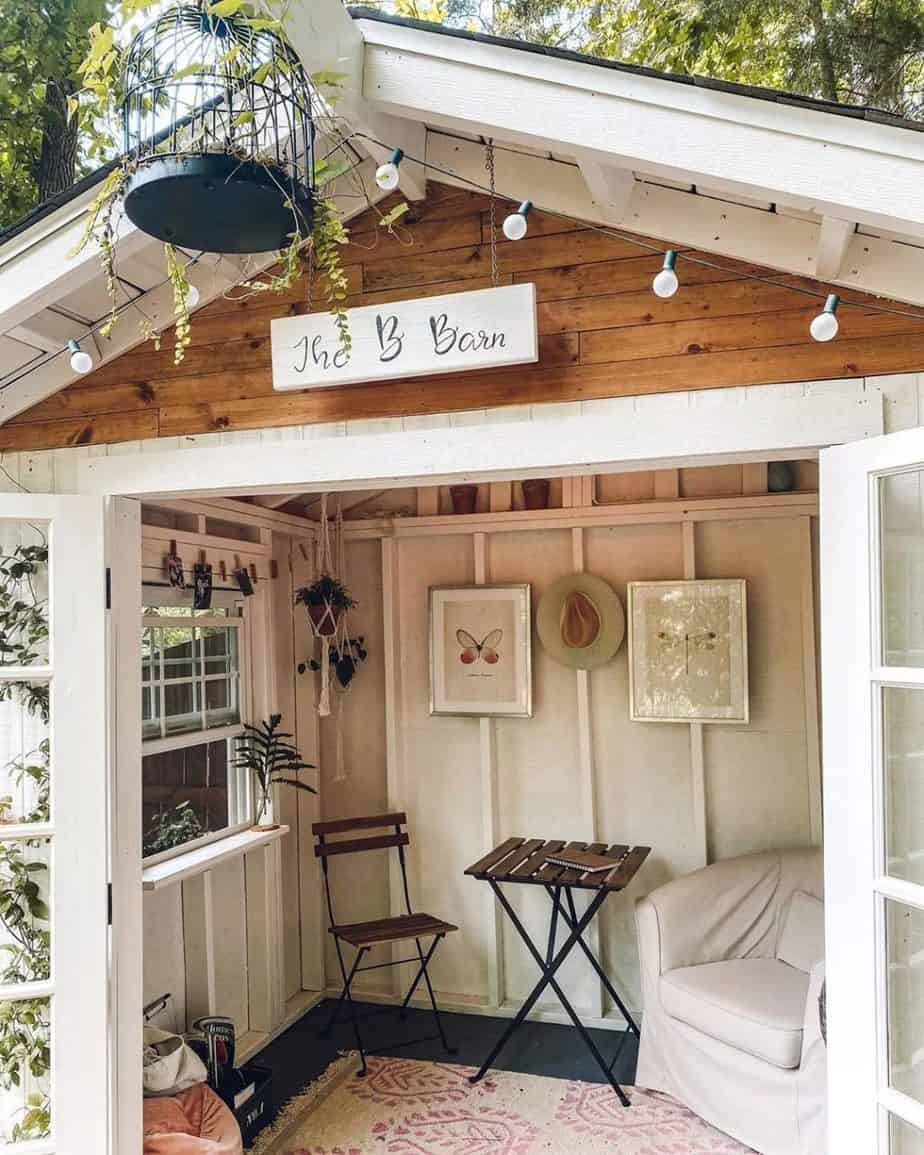 10. Fancy alfresco dining/couples retreat
If you need a romantic getaway for two, a garden shed could be the perfect solution. With a bit of imagination, you could turn a storage unit into a love shack!
Come up with a theme and decorate the space with the perfect dining set and lighting setup.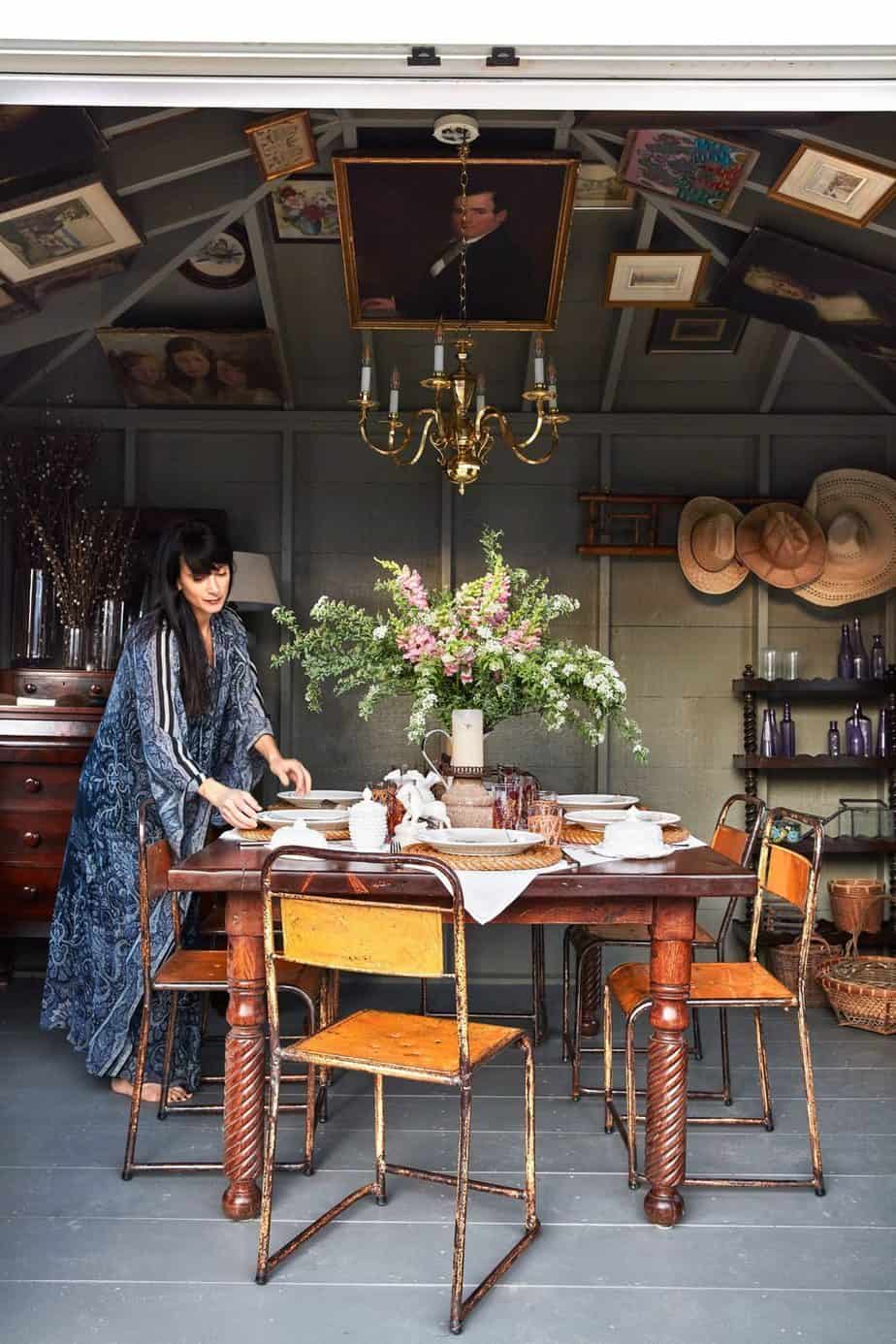 11. Garage alternative
An excellent substitute for carports, sheds also make a garage option. Like a garage, it can offer all-around protection for your treasured cars or as a motorbike store.
The bigger your shed is, the larger the vehicle it can house.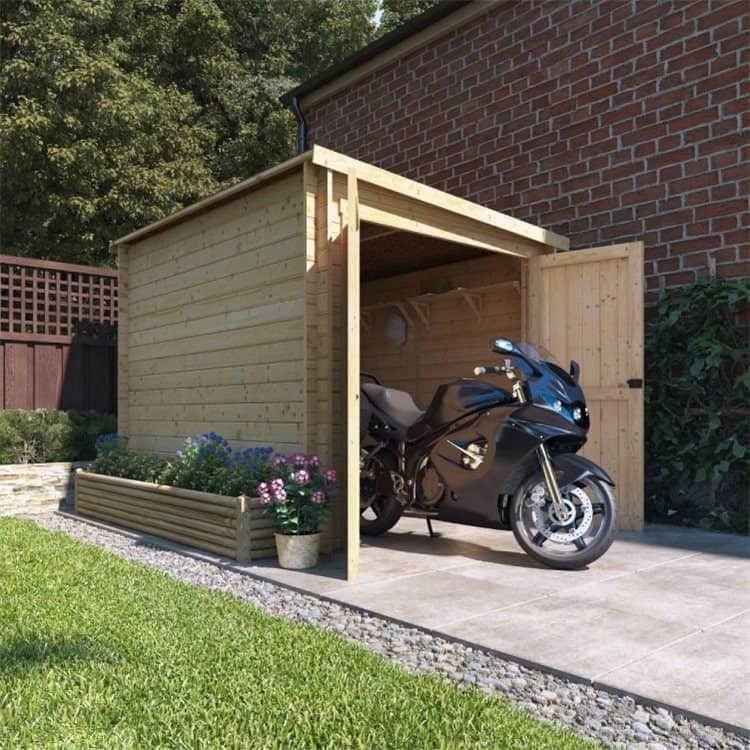 12. Creative space for hobbies
Having your personal space mainly for your hobbies or crafts will do justice to your passion. Not only will this be beneficial in keeping the mess out of your home, but also it helps you get those creative juices flowing.
Consider these helpful steps in transforming your shed into a hobby room.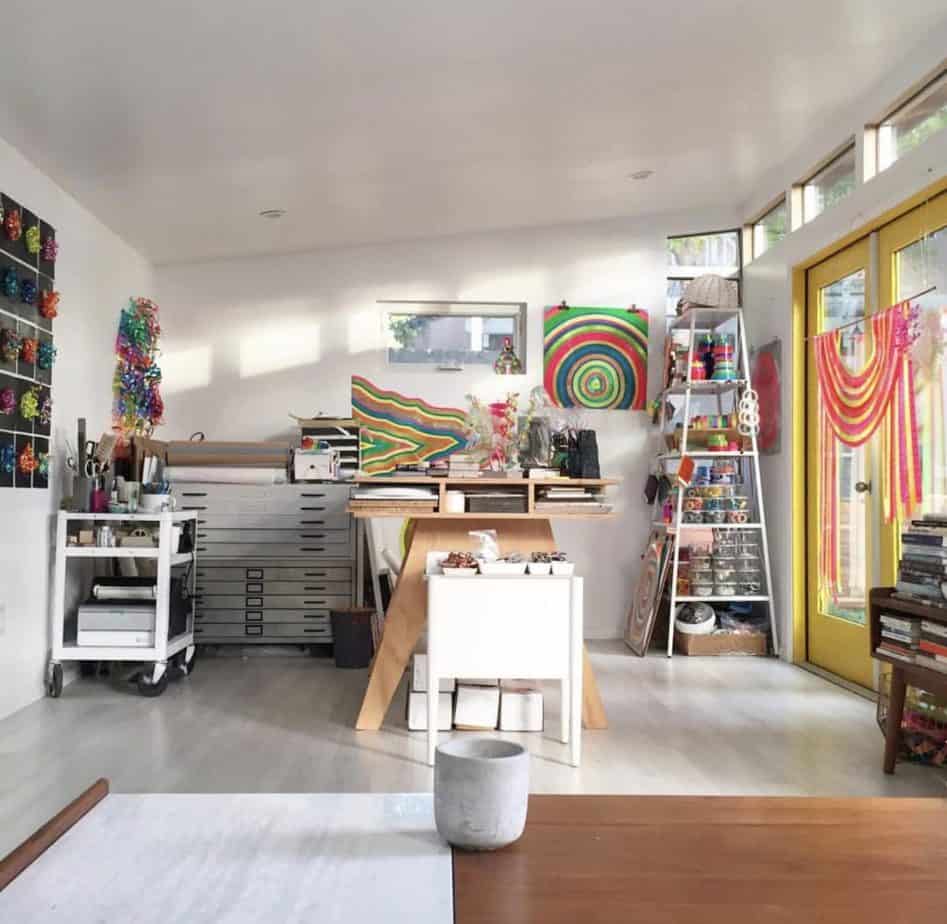 13. Backyard studio
A garden shed could be the key to achieving your dream backyard studio. Soundproof the room, add ventilation, install wiring systems, and set-up your recording area.
Fill the space with your beloved instruments and add furniture for hangouts. Display anything that will inspire you to create good music.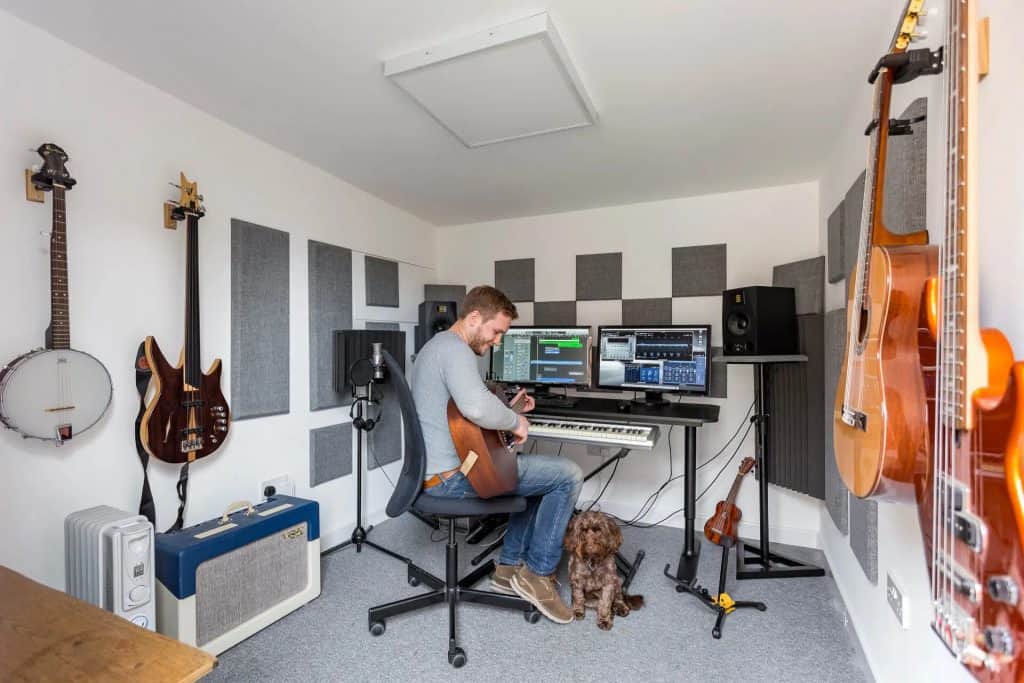 14. Writer's retreat
A quiet and calm place helps writers think deeply and focus on their crafts. Thus, having a private working space, such as a shed turned into a writer's retreat, is a great benefit.
If you're one of them, this will offer you a comfortable and distraction-free space like a home office.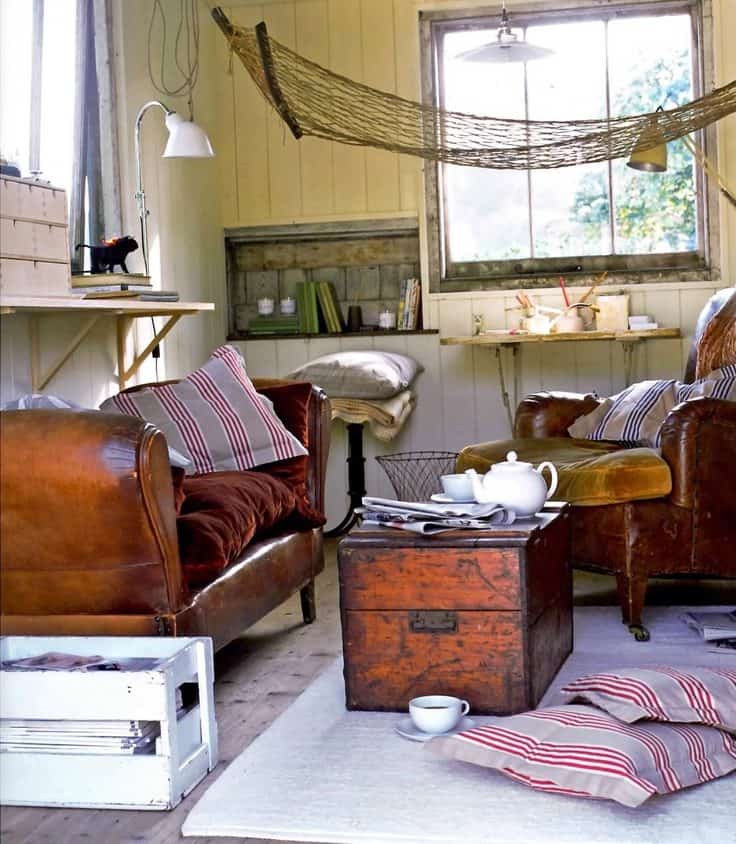 15. Garden bakery
Ever dream of having your own bakery store? You don't have to spend big to make it come true.
Whether it's a home bakery or a bakery cafe, a shed can be your starting point. With all the necessary baking equipment, you can begin to bake and serve a variety of baked goods around your neighbourhood!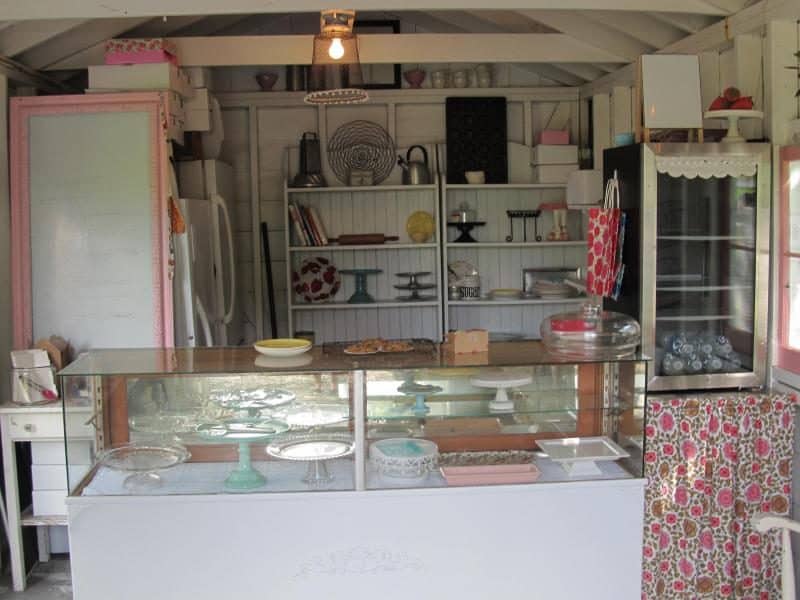 16. Mini spa salon
If you're thinking about starting your career as a cosmetologist, this is the right time for you to remodel your shed into a spa salon. A home service salon is not a bad idea to start your business.
But having a dedicated space will give you a sense of expertise and working in an adept environment.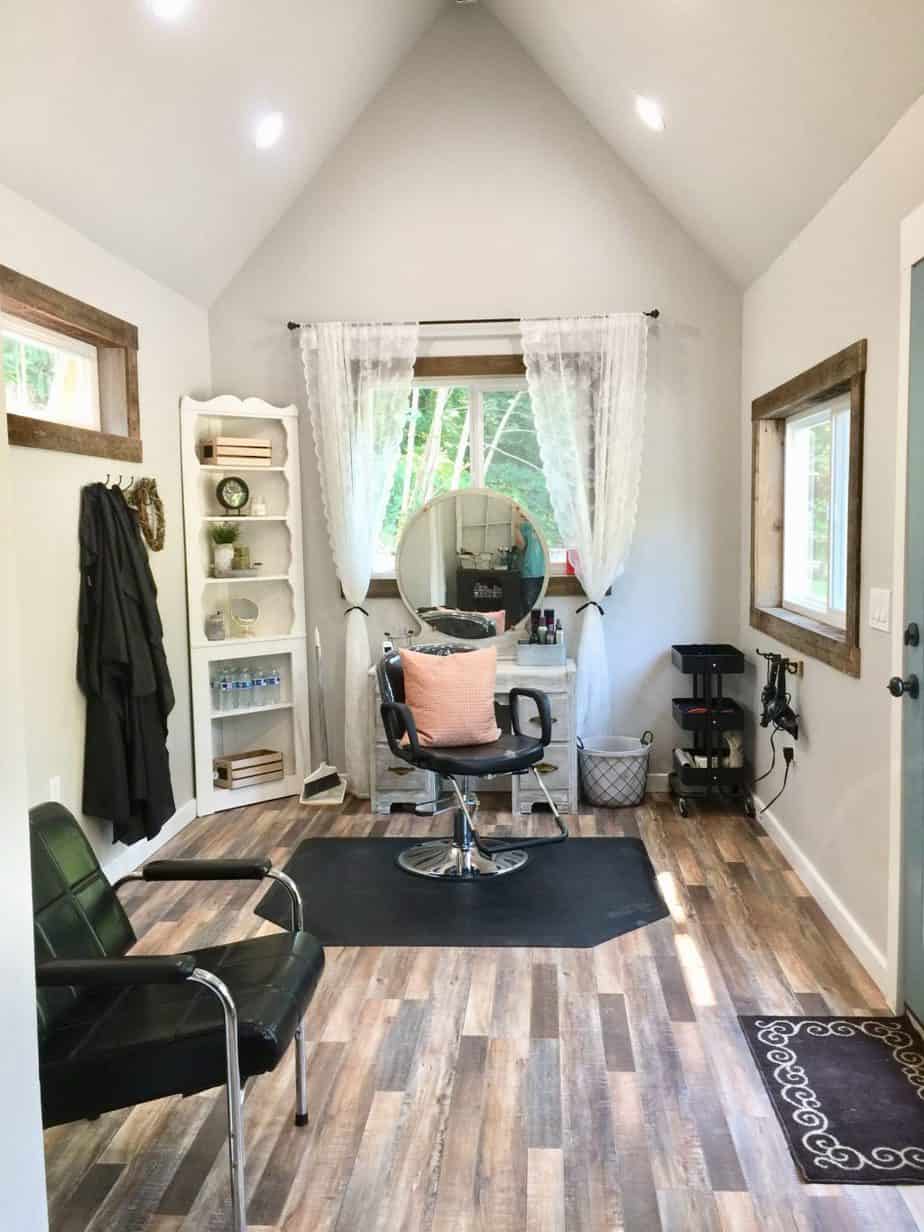 17. Daycare centre
A private learning space is one of the best ways to help your kids be more focused and attentive when studying. For instance, a mini learning shed centre is ideal for achieving maximum concentration.
Add the homeschooling essentials such as a study desk and chair, or chalkboard, just to name a few. Let your children learn whatever works for them.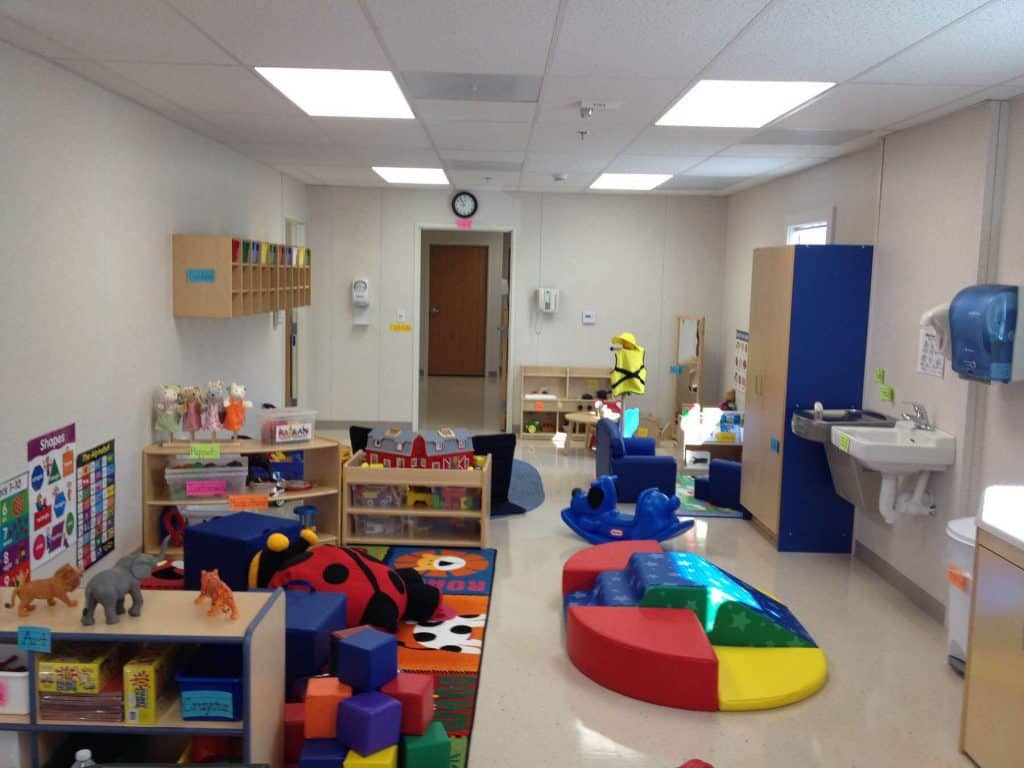 18. Poolhouse
Take your backyard swimming pool to its next level and complement it with a practical pool house. Take a simpler approach and store your pool equipment in a shed.
The space may not be as large as an actual pool house, but its functions are just as necessary. Or utilise the space as a changing room with a shower area, an entertainment or a resting lounge.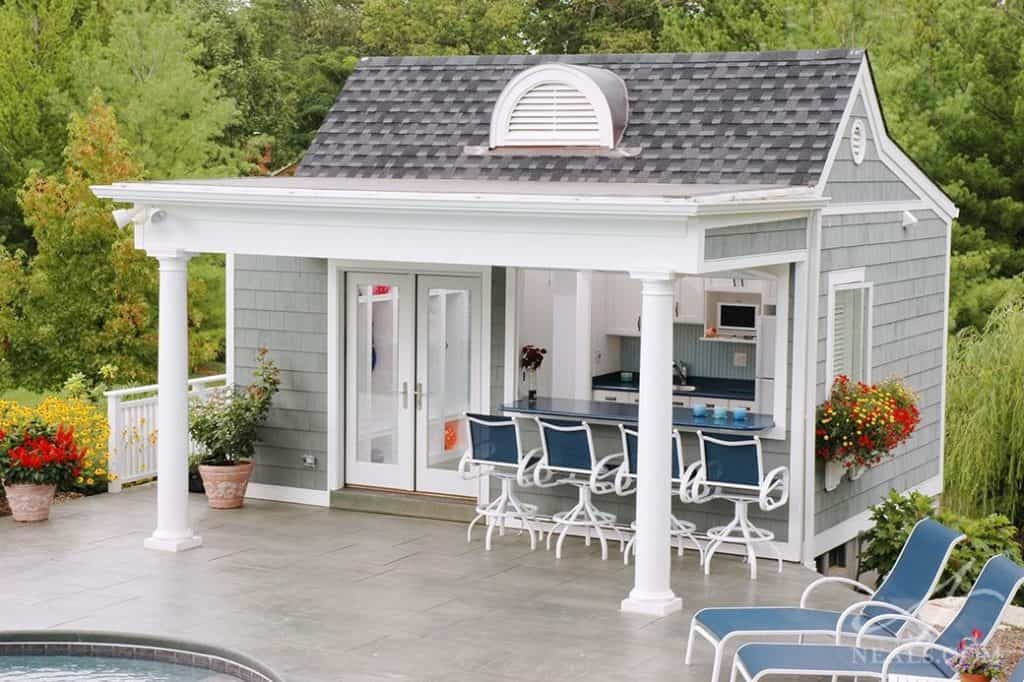 19. Utility room
Typically, a utility room will include a washing machine, dryer, and sink, to name a few. A medium-sized shed should be enough to house these.
A shed utility room can also provide a space for watering the can and washing the old pots.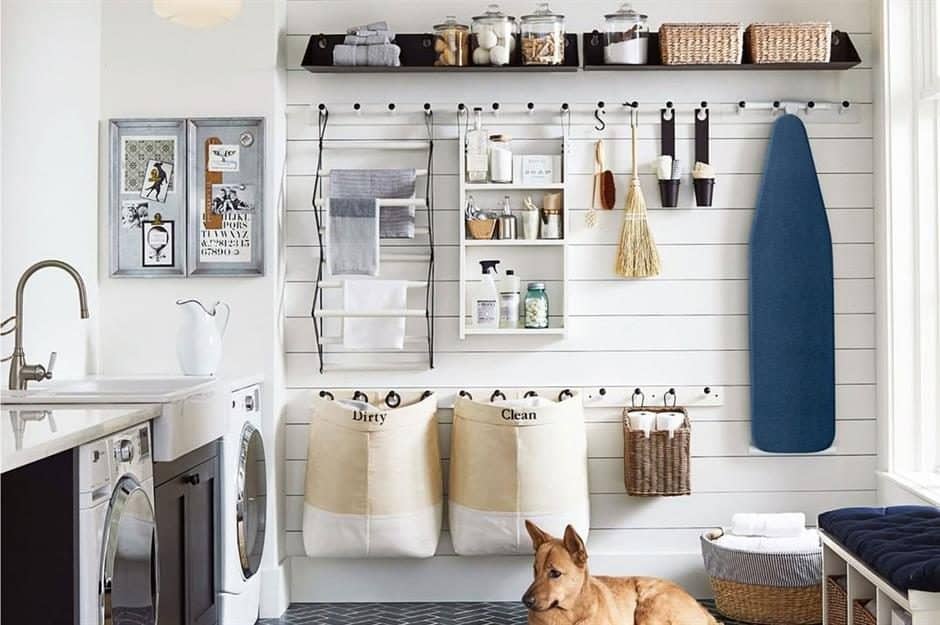 20. Potting shed
Potting sheds offer a place to keep your potting soil, where you pot your new plants and start seedlings. Store your pot collection for easy access, take breaks and prepare the tools needed to do the job.
Keep the plants safe from dampness, cold and rain and, at the same time, encourage the growth of plants and seedlings.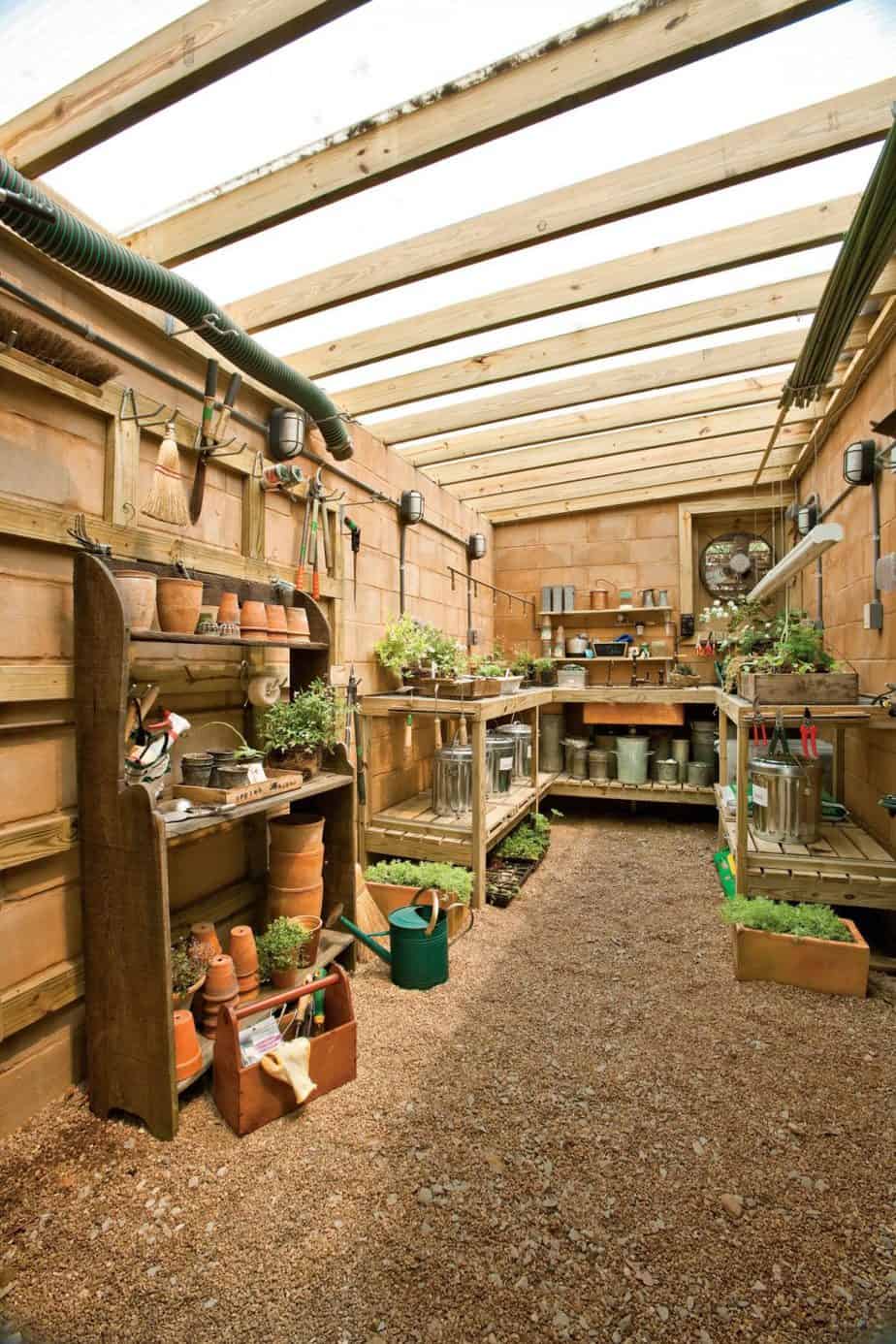 21. Outdoor hot tub cover
Outdoor hot tub ideas add instant luxury to backyards. Draw inspiration from this shed hot tub!
The open-space layout makes the space airy and warm. Plus, with a mini garden bar area with stools at the side for entertainment.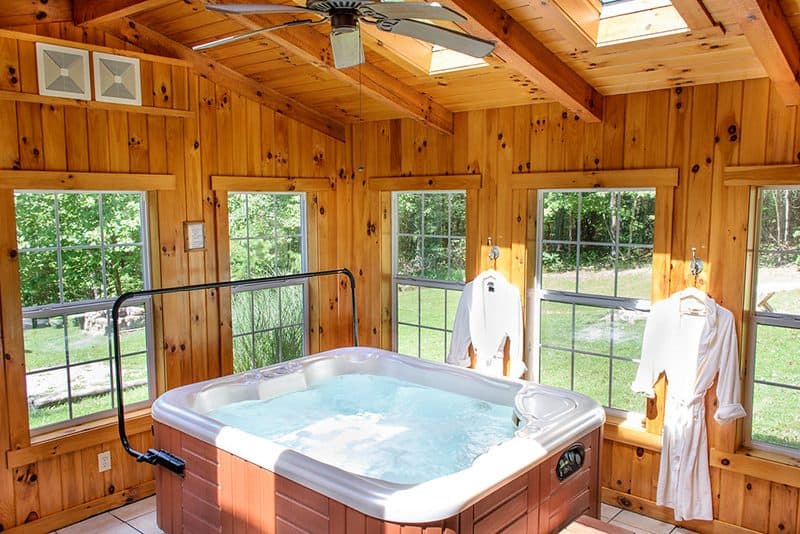 22. Outdoor kitchen
Increase the living comfort in your garden house with a small kitchen. Add a sink, tiny cooking facility, a fridge and storage space for utensils and food.
If the space allows, add a mini bar area or at least a countertop with stools instead of a full dining table to save space.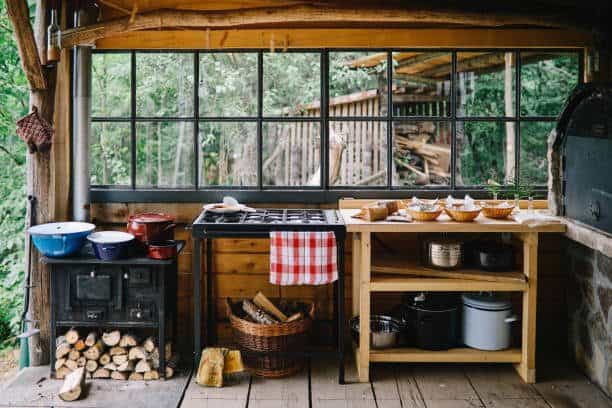 23. Multi-purpose entertainment room
You're lucky if you own a large shed with multiple rooms. Think of it as an extension of your home. Turn one room into a playhouse for kids, while the other is a den for grownups.
Come rain or shine, and you can enjoy a change of scene from the four walls indoors.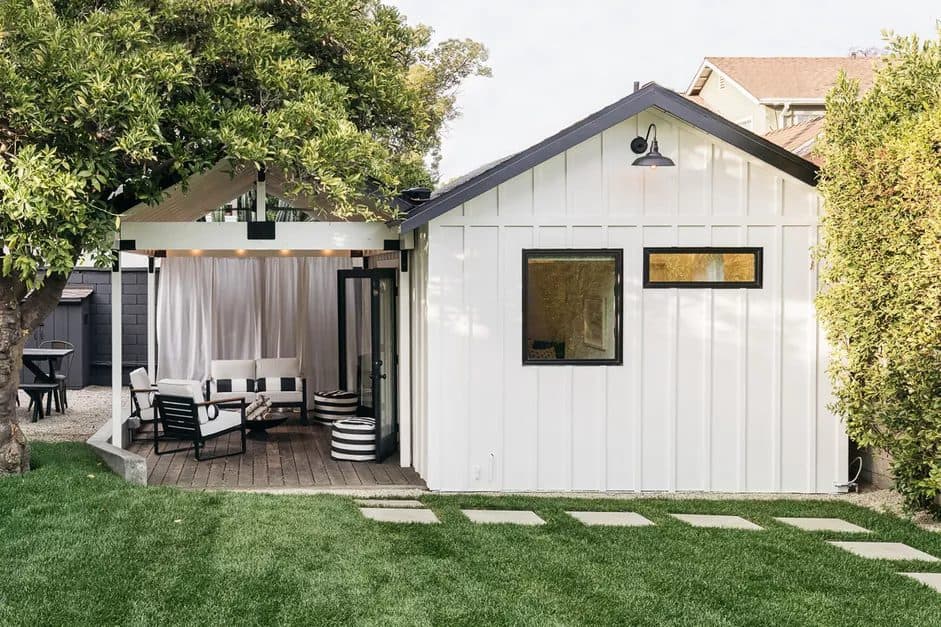 24. Portal library
Create your own little library pronto, an oasis of reading and relaxation with a shed. Free-up space with under-the-seat book storage, just like this one.
If you have a long couch or an ottoman with under-seat storage, use the occupied space to store your books.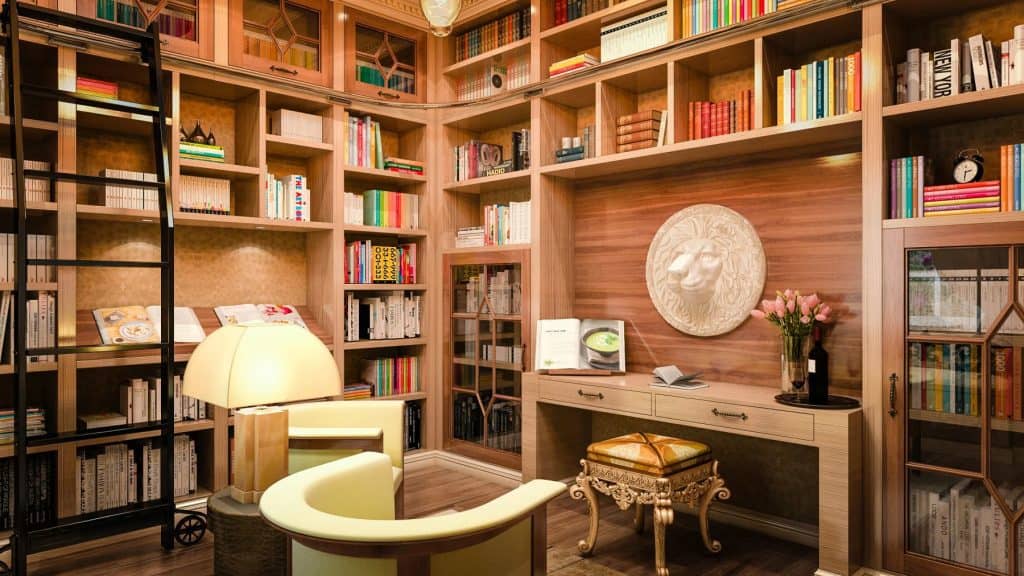 25. Guest's bedroom
This DIY dream team turns their shed into a cosy space perfect for guests and escaping the hustle & bustle! There's a built-in cabinet that hides a kitchenette with a sink.
The custom bed hides a pop-up trundle. Plus, there's a DIY reclaimed wood sliding TV cover that looks like artwork.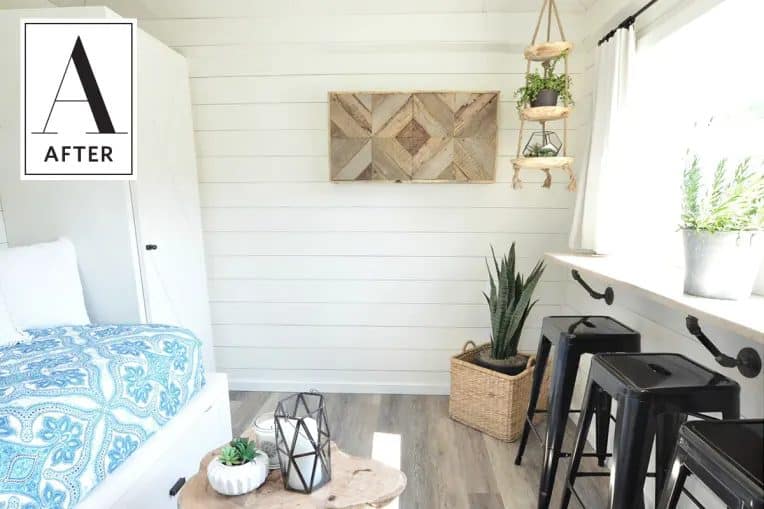 26. Space shed
Working in NASA, or having a space task group to call your own, is an out of this world dream. Converting your shed into a garden-sized space station will give you that NASA vibe!
Decorate your shed the way the International Space Station (ISS) or a spaceship looks like. Or simply a NASA-inspired workplace with computer screens on the wall, control booths, and a clear cabinet to keep your spacesuit. A popup shed would work great for this!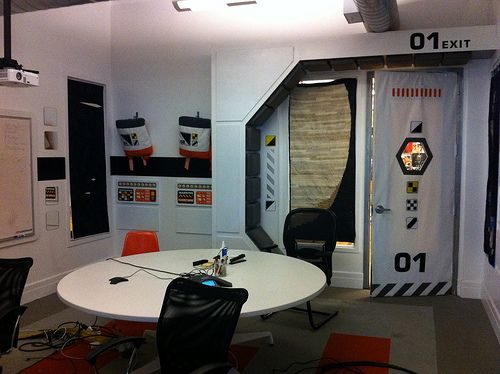 27. Wood boiler housing
Are you looking for an inexpensive way to heat your home? Install an outdoor wood boiler with a shed! This is a fantastic way to reduce your fossil fuel consumption too.
Install a thermostat control to keep the heat at a constant level. Have a look at these ideas for more design inspiration.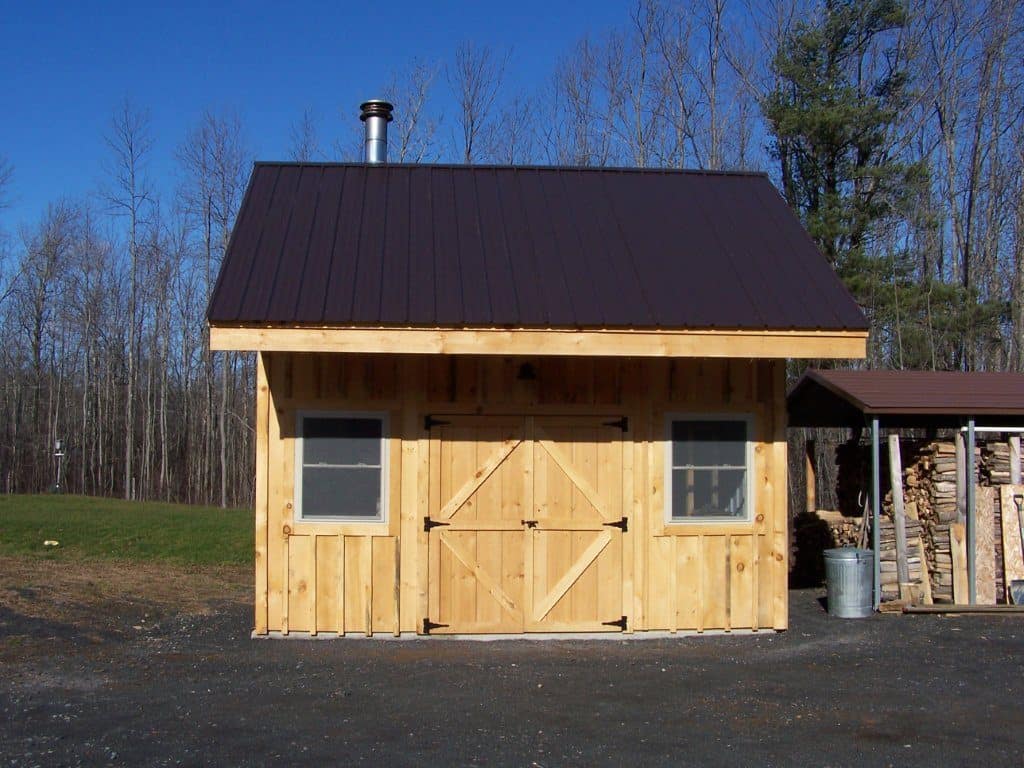 28. Marrakech shed
Marrakech is a stunning city that renders beautiful architecture and bright colours. This inspired many to decorate their garden rooms, echoing the beauty of Marrakech.
Furnish the shed building with cushions, throws and wall hangings. Add a spot for meditation, display Moroccan style teapots and other decor trends.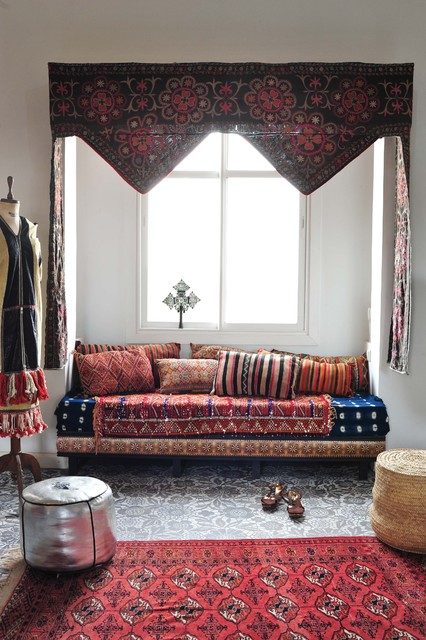 29. Portable camping shed
If an RV for camping is out of your budget, put your shed on wheels! Build it with space in mind to provide enough room for the mini kitchen, dining area, bunk beds, etc.
This task may cost you at first, but it'll be cost-effective in the long run.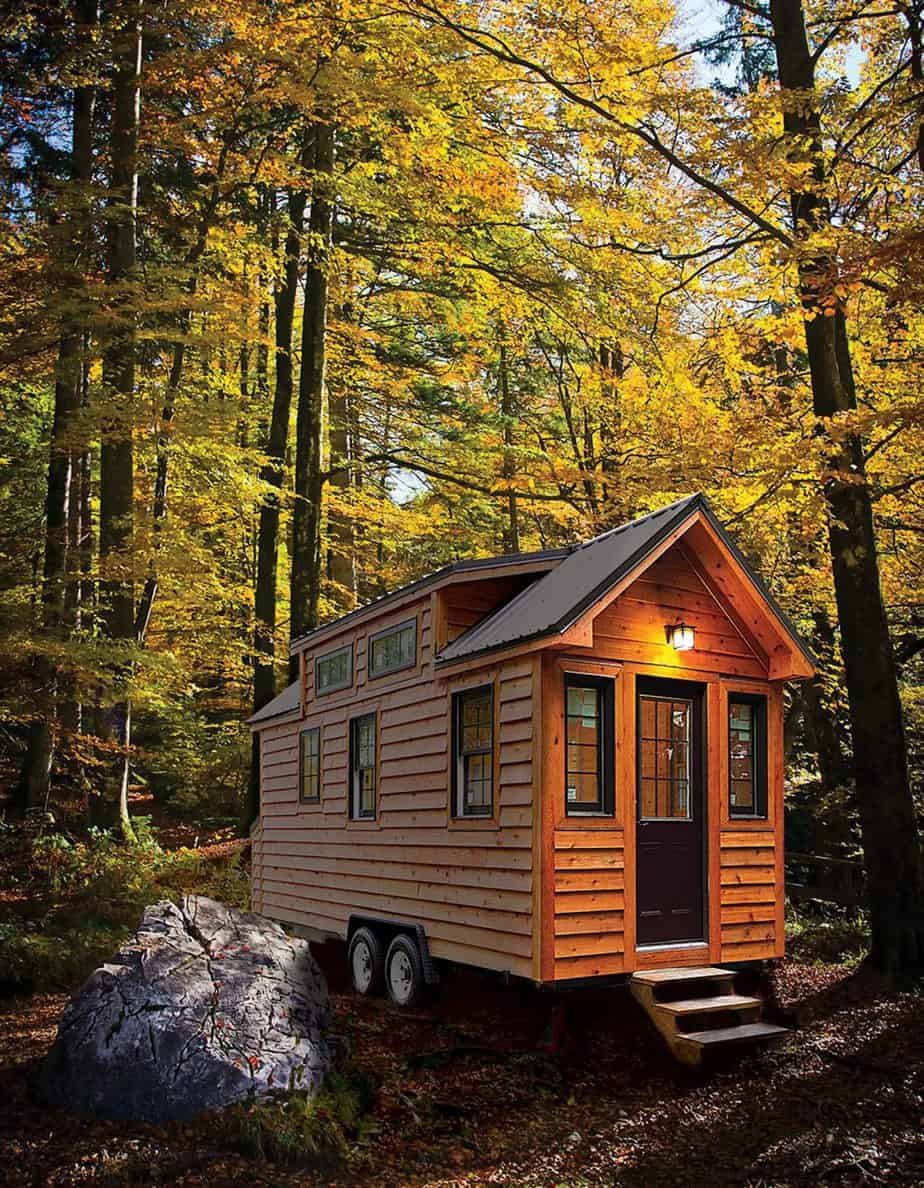 30. Booth shop
A vintage shop or farmer's market booth sounds like a terrific plan! Start your own booth at your local farmer's market, where you'll sell your own products to your town.
Sheds offer you a sturdier structure compared to normal tents. They're also perfect for long-term commitment for the entire selling season.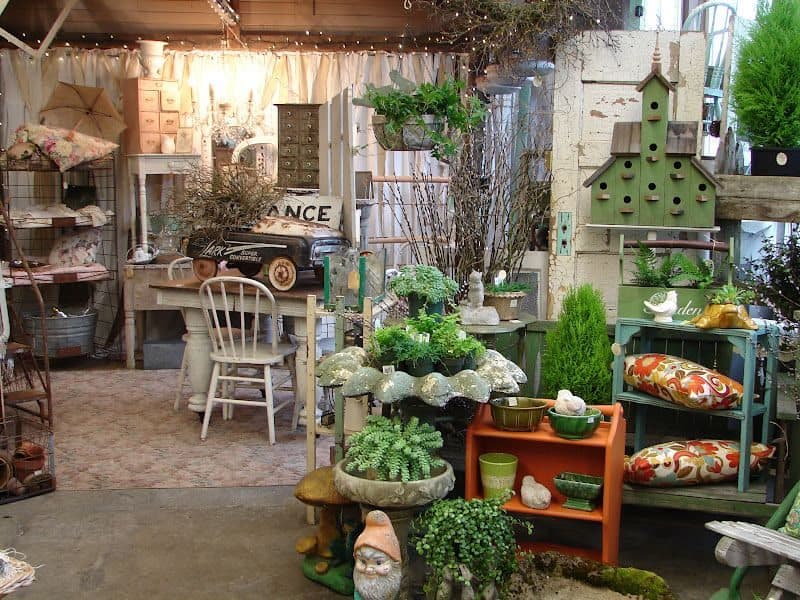 31. Airbnb/rental space
Garden shed rentals make an excellent option for starting a new business. This is especially true if you live in a popular area with magnificent views.
Customise the interior with a fresh and homey design, and allow the guests to feel at home while outdoors.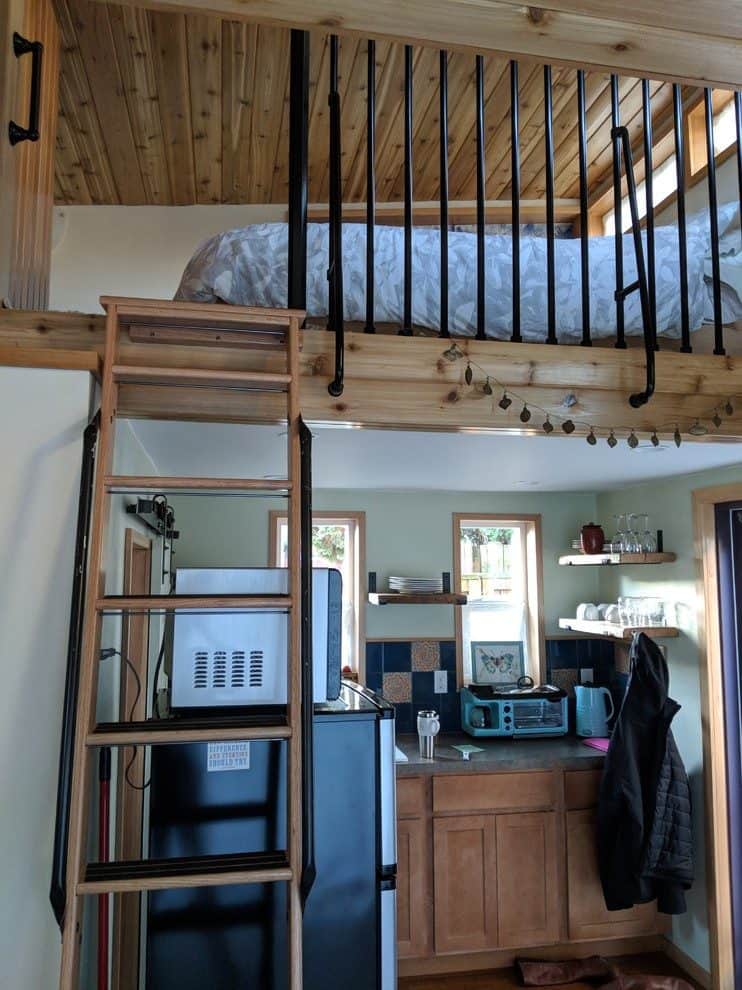 32. Business expansion
If your small business needs extra space for storing inventory, go for a shed. It makes a great business expansion, helping you cut all the expenses of renting an actual office space.
Add commercial grade shelving or a storage system to simplify your inventory management.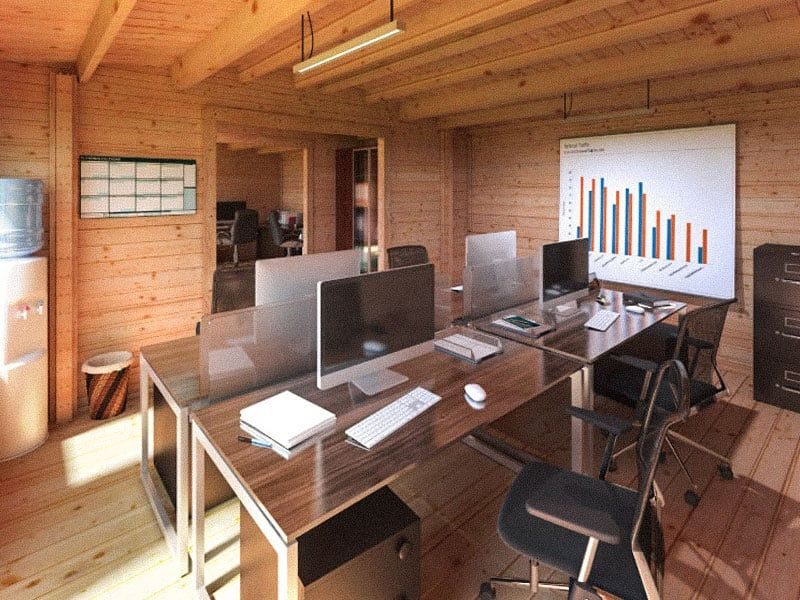 33. Home cinema
You don't have to live in a mansion to have your own private cinema. A garden shed will do the job! With the right set-up, it'll give you a theatre-like experience without having to leave your garden.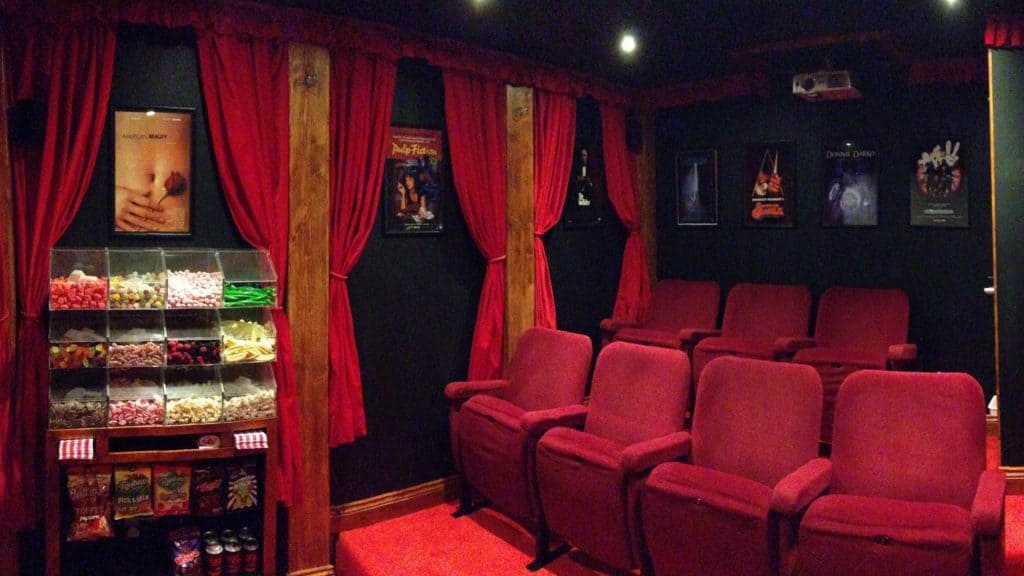 34. Shed observatory
With a shed observatory, simply open the roof and start observing the night sky in the comfort of your garden. A home-built option includes apex-roofed sheds with roll-off or lift-off roofs.
Choose the best size, layout and appearance for your particular situation.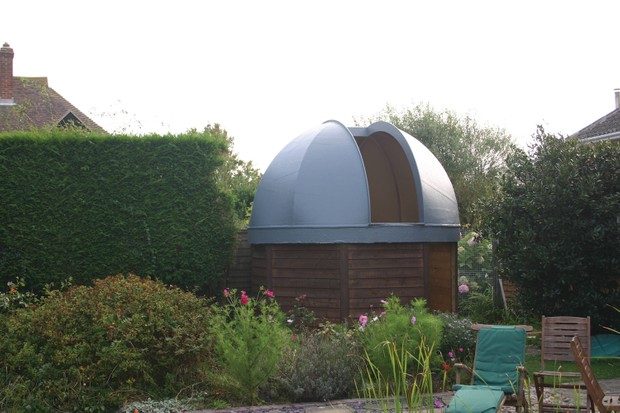 35. Grilling station
If you love BBQs and don't want to leave yourself at the mercy of capricious weather, you need a grillzebo. It's a creative version of the BBQ area idea, which will give your shed the spotlight!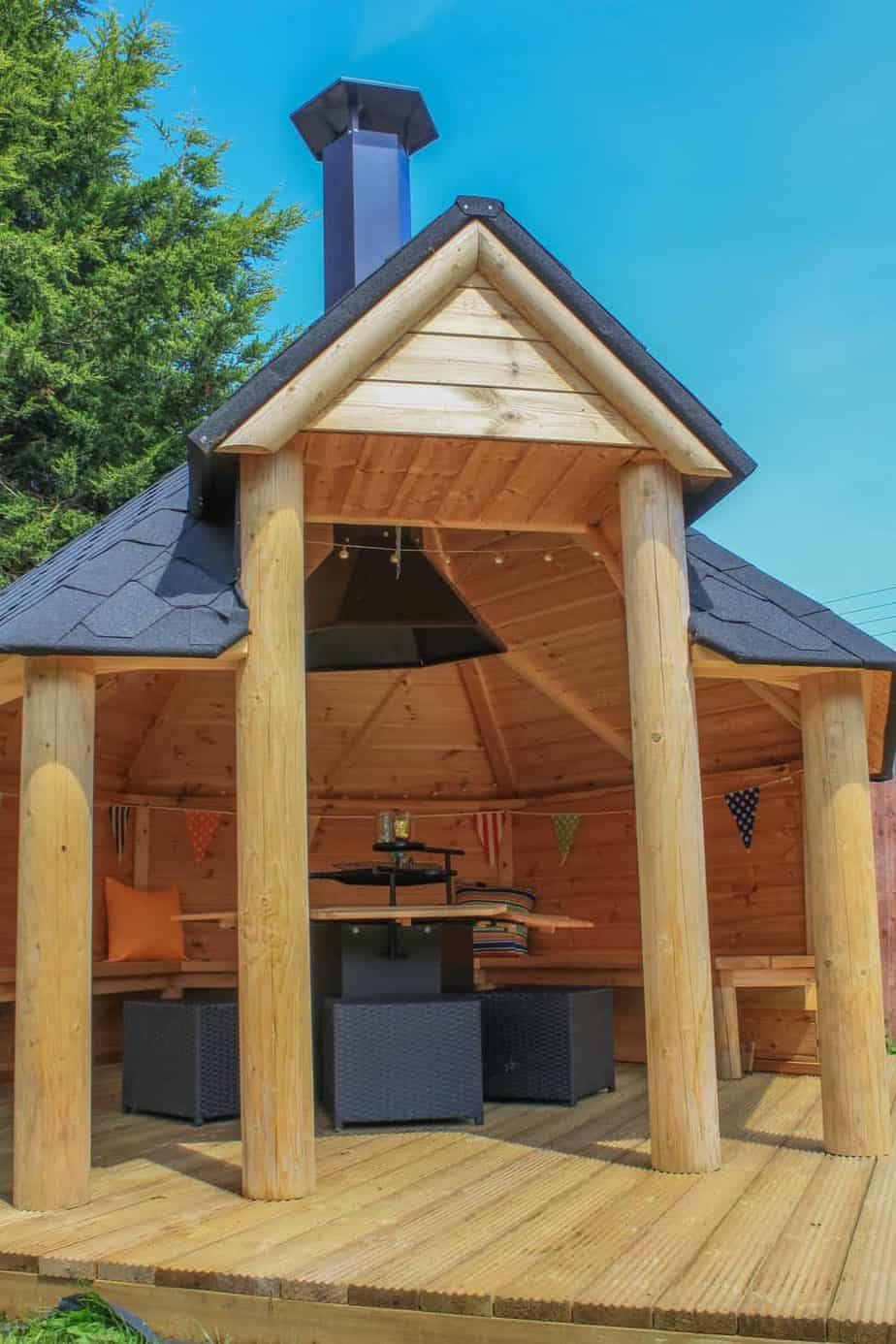 Round-up
There's nothing wrong with keeping grass trimmers, wheelbarrows, and bikes in a shed. We even encourage it!
But sometimes we forget how much potential our sheds have to extend our living space. So we hope this guide serves as a reminder.
Feel free to check our range of garden buildings next to and see if you could fit another one in your outdoor space! And in case we've missed something, our team has prepared handy FAQs that aim to help you plan along the way.
Shop The Expert Pent Workshop
FAQs