We love to catch up with our customers to see how they're getting on with their garden buildings. So this week, we caught up with Gloucester home improvement enthusiast Stewart to find out how he was putting his new log cabin to use!
Stewart decided that he wanted to utilise the extra space in his roomy back garden by building his very own bar. As a bit of a social butterfly, Stewart wanted to have a place to host friends and family while still retaining the feeling of being in a pub. He was also smitten with the prospect of technically owning his own pub – because who isn't?
He decided to check out Garden Buildings Direct due to our high-quality products which, in his opinion, were the 'best value for money' and found his ideal set-up in our Tianna Log Cabin by BillyOh.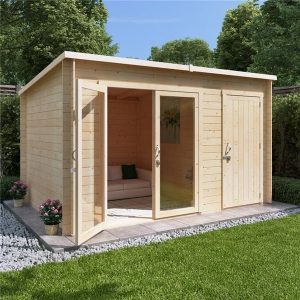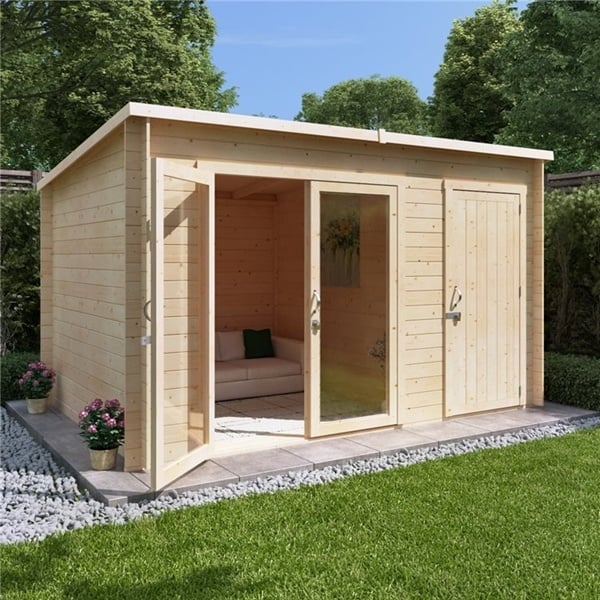 'Good quality, good value for money, and quick delivery'
Upon delivery, Stewart began work immediately and wasted no time in constructing our ready-to-build unit.
'Amazing, the log cabin itself was cut to size and ready to build.'
When completed, he added cladding to the front of the building, insulated the ceiling and opted to upgrade his windows to double glazed. He installed shelving on the inside for drinks, and also fitted comfy sofas, a flatscreen TV, and a thundering sound system for those wilder late nights with friends!
'We use the space to relax in the evening as it's now a fully-fitted bar complete with tables to enjoy drinks with friends!'
You can see the full extent of Stewart's makeover below:
Another brilliant use of a BillyOh unit by a very creative customer!
If you want to check out more of Stewart's bar, or see more of his other exciting projects, be sure to swing by his Instagram – @no24home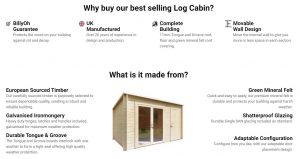 If you've got a fantastic story about your BillyOh shed, summerhouse, log cabin or playhouse conversion – we would love to hear it! Simply get in touch with us on our social media pages for a chance to feature here.
And why not check out some more of our customer stories here!
Shop Log Cabins