A log cabin renders an unmatched rustic charm, providing a rural scene paired with nature-feel like environment. A perfect outdoor companion for any time of the year, you can make the most out of your log cabin in every holiday season, special occasion, or simply as a quick escape from the hustle and bustle.
There is nothing better than spending your lazy afternoon in the summer lounging and surrounding yourself with an inviting and cosy setting during winter in a secluded log cabin from the comfort of your outdoor space.
But a log cabin is more than a garden haven. By reading this article, you would be surprised how much log cabin makeover ideas you are missing out on! The possibilities are endless, but our team have curated 100 transformation inspirations that you can pursue.
Let's get started!
100 Log Cabin Makeover Ideas
1. Pet Shelter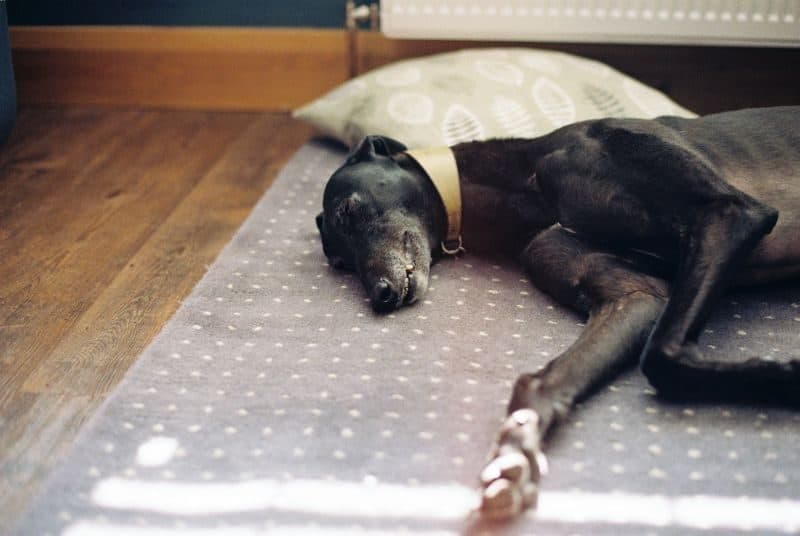 Any pet lover will know that a pet is more than just a furry companion – they're part of the family. Giving them their own space right in the comfort of your back garden is sure to put a smile on the face of even the grumpiest cat.
With this, they can spend more time outdoors with you while enjoying the breezy fresh air, especially during warmer weather. 
Transforming your shed into a pet paradise is also a smart move if you've got an unruly family pet. They'll have a place to play or sleep without disturbing you, which is imperative if you work from home.
Tip: To create a spacious and sheltered environment for your pets, decorate a playpen for them with comfy blankets and squidgy toys. Don't forget a bowl of water and some snacks!
2. Writer's Retreat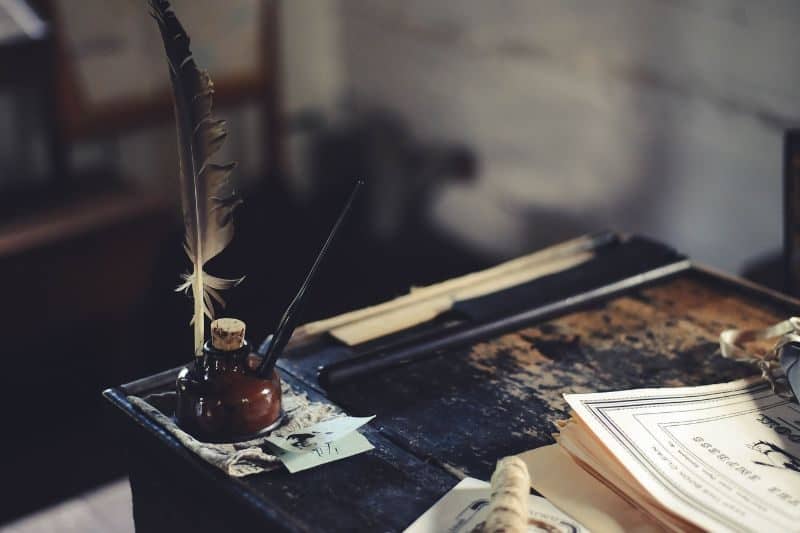 Historically, the world's best writers have always had a calm, peaceful abode to help the concentrate and escape interruption. Having a private, secluded space to themselves, or at least a spot to separate their home life from their craft, can be of great benefit.
If you're a writer yourself, a log cabin can be an excellent place to set up your own writing room. Not only will it be a comfortable distraction-free space, the silence and serenity should help to foster your creativity even more.
3. Backyard Studio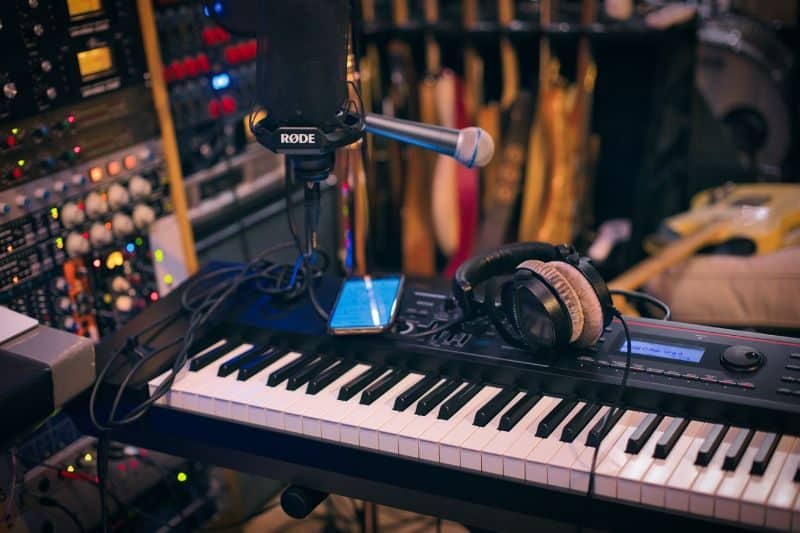 Whether you need a place to display your art or you need a quiet spot to record, play and make music, a log cabin is a great place to set up your dream backyard studio.
Install your own soundproofing to your liking and needs, and fill out the space with guitars, store drum kits and more. Decorate the wall with your favourite bands posters, display your vinyls and CD collections. Display or design anything that will inspire you to create good music. After all, it's your personal studio, so make it count!
4. Overwintering Plants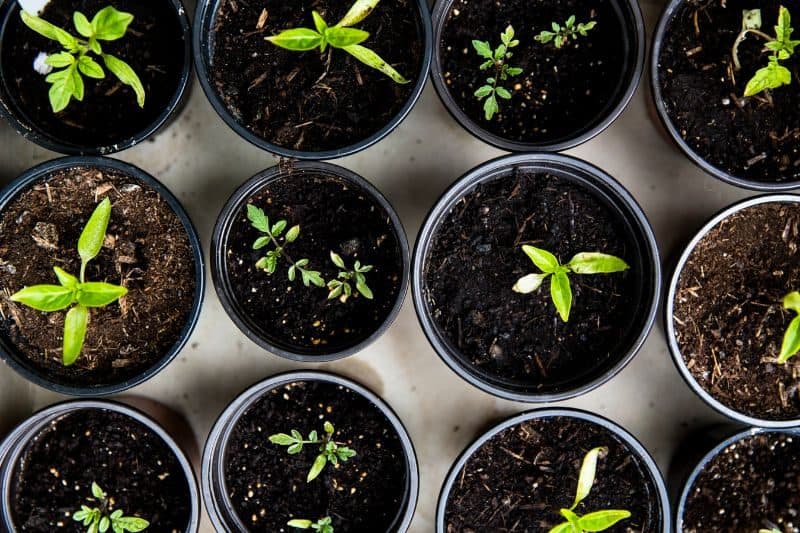 For the green-fingered among us, we know how important it is to make sure your plants stay green all year round. Hence, owning a shed is great.
Aside from providing a safe place to store your garden tools, garden sheds can act as an ideal place to keep less hardy plants over winter. Fitting your cabin with heating and light can boost the nutrition your plants get over the colder months.
Going green with your shed is a fantastic way to bolster your garden and keep your outdoor space environmentally friendly!
5. Chicken Coop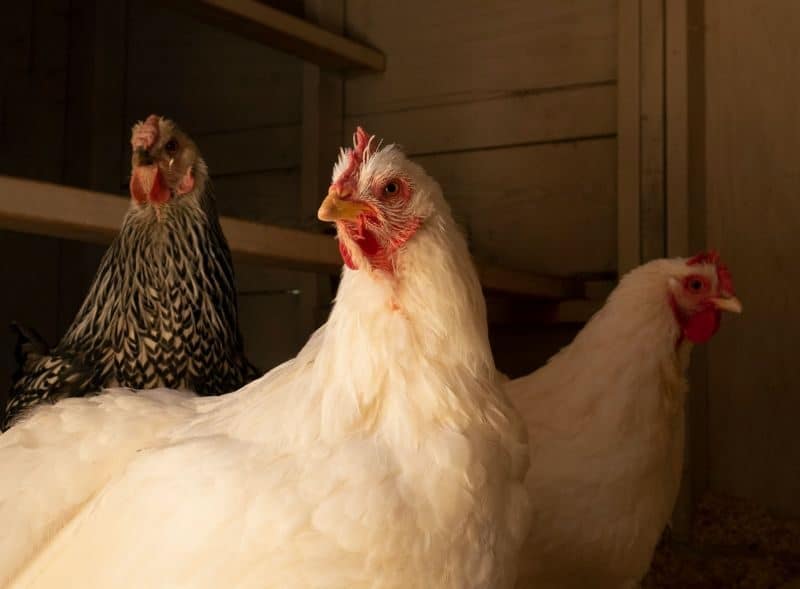 If you've always wanted to keep chickens but would need somewhere warm and safe to keep them, why not transform your unloved garden shed into a new home for chickens and you'll be rewarded with eggs for breakfast! 
Note: After building your dream chicken coop out of your garden shed, make sure to have regular upkeep inspections. For a thorough guide, you can read this article, courtesy of Timber Creek Farmer.
6. Wildlife Spotting Den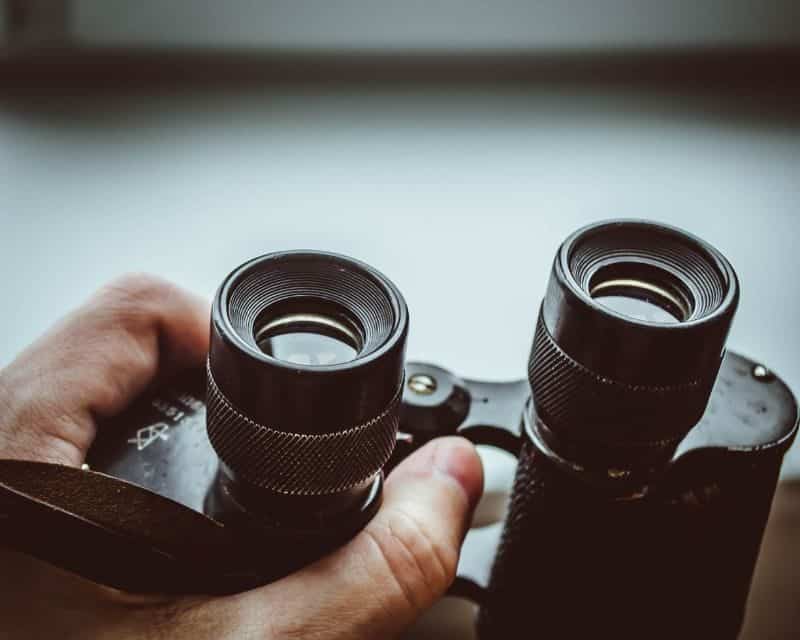 If you love wildlife spotting and nature in general, transforming your log cabin into a nature  is a brilliant way to catch a glimpse of your favourite birds, crawlies, and other mammals.
Here's how you can convert your cabin building into a wildlife spotting den. With the help of those tips, you can now pull up a comfy chair, take out your binoculars and start looking out for all of your favourite animals.
7. Man Cave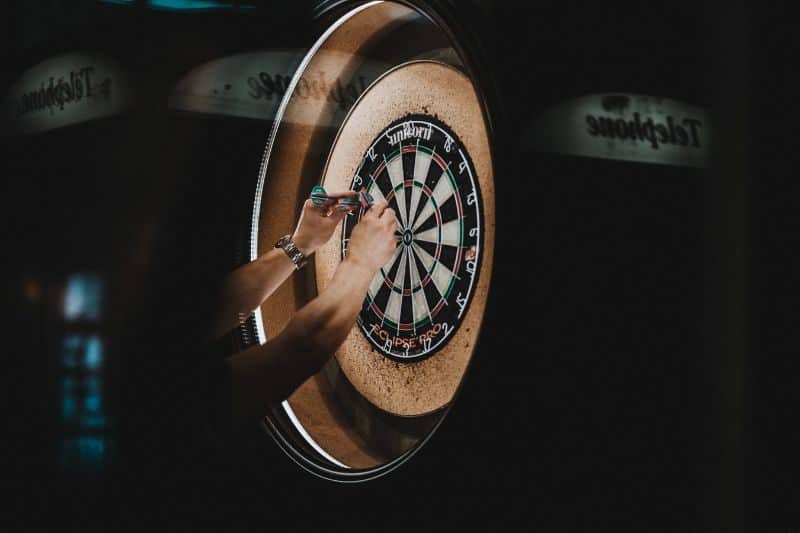 It is true that having a quick, temporary getaway from the stresses of a modern, fast-paced lifestyle is something that can be beneficial for everyone. Speaking of having your me-time where you can unwind and relax for a bit, turning your shed into a space that you'll love to spend time in by adding a sofa, television and games consoles sounds like a plan!
Apart from the leisure that a man cave can provide, isn't it great when you have your own personal sanctuary where you can have your much-needed me time in between or after your tight schedule?
8. Garage for Bicycles Even for Cars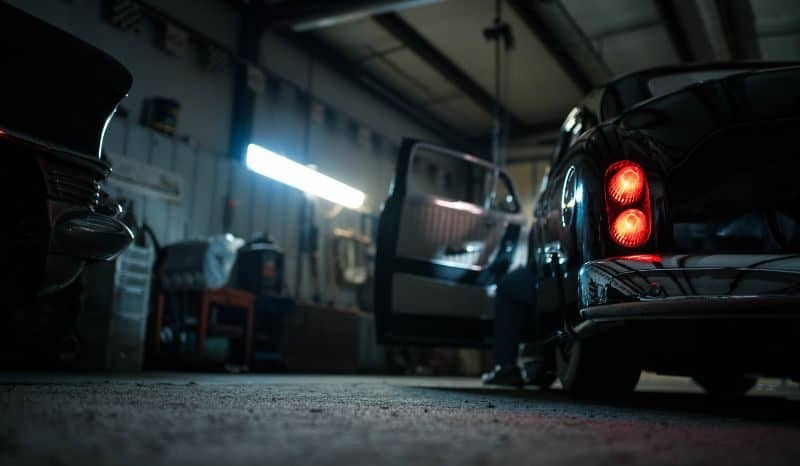 Just like any other garage, converting your garden shed to a garage—especially if your shed is large enough, can provide your treasured cars with optimum care and attention. This may even help in reducing your car maintenance costs as your vehicle is less likely to be stolen; low insurance.
Delivering the utmost working space, it also does a great job of providing all-out storage and recreational room both for garden enthusiasts and workers. On the other hand, you can also utilise your shed as your ultimate bike garage.
Not only will this ensure your little ones' bikes won't end up cluttering your garage or outdoor space, but it will also protect the bicycles against rust whilst preventing them from getting damaged or even stolen.
9. Garden Bakery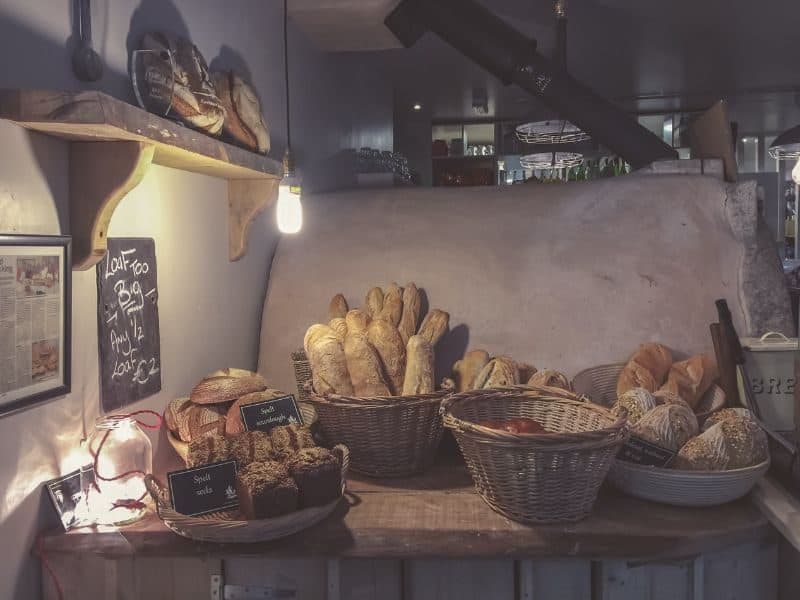 Ever dream of having your own bakery store? You don't have to spend big to make your dream bakery come true. Sometimes, all you need is a garden shed paired with creativity and imagination.
Whether it's a home bakery or a bakery cafe, a shed can be your starting point. With all the necessary baking equipment, you can begin to bake and serve a variety of baked goods, such as cupcakes, cookies, or brownies around your neighbourhood!
10. Couples Retreat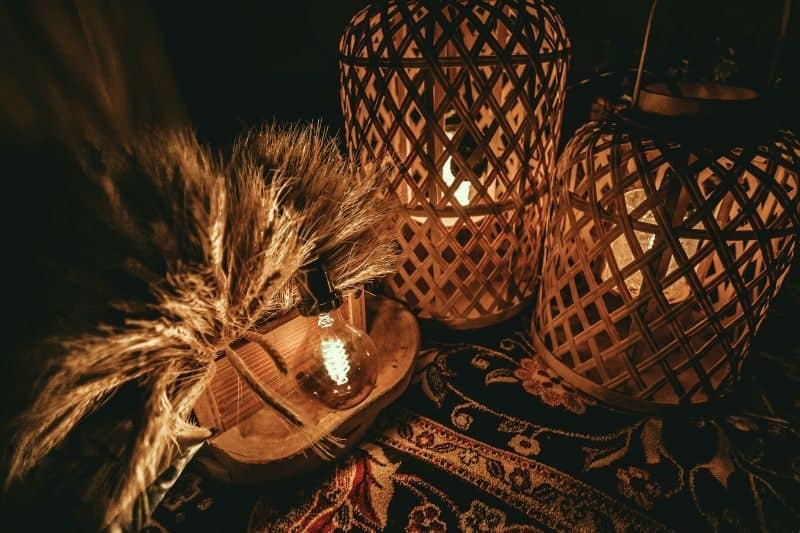 If you're in need of a romantic getaway for two, a garden shed could be the perfect solution. It may not sound romantic at first, but with a little imagination, you could transform your garden shed from a storage unit into a love shack!
Step up your dinner/outdoor date styles and take advantage of your shed versatility by converting it into an all-weather outdoor dining area/al-fresco. Decorate the building with different styles, such as plants and fairy lights, and themes like on a potting shed, a beach hut, a vintage lounge, and more.
11. Hobby Room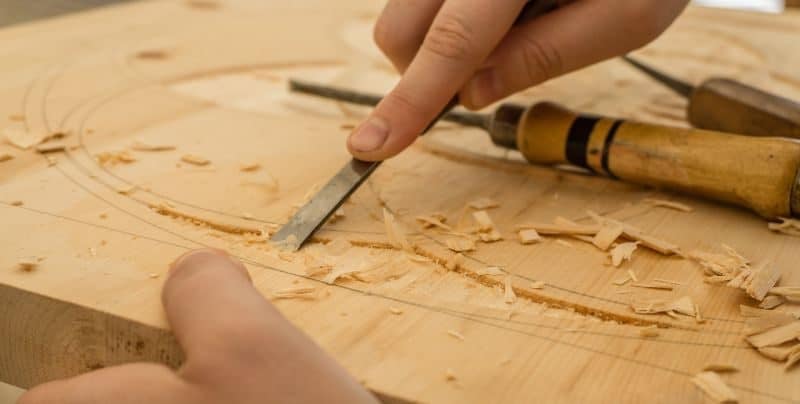 If you or one of your children are artistically inclined, a log cabin can be an excellent alternative for hosting your personal pursuits: a hobby room!
Whether it's for gardening-related activities or any hobbies that require a bit of space and privacy, having your personal space mainly for your hobbies or crafts will do justice to your passion.  And thanks to the level of space afforded to you, it also can help you keep the mess out of your home.
Tip: Make sure your cabin building has large windows so you can benefit from natural light as much as possible.
12. Kids Playhouse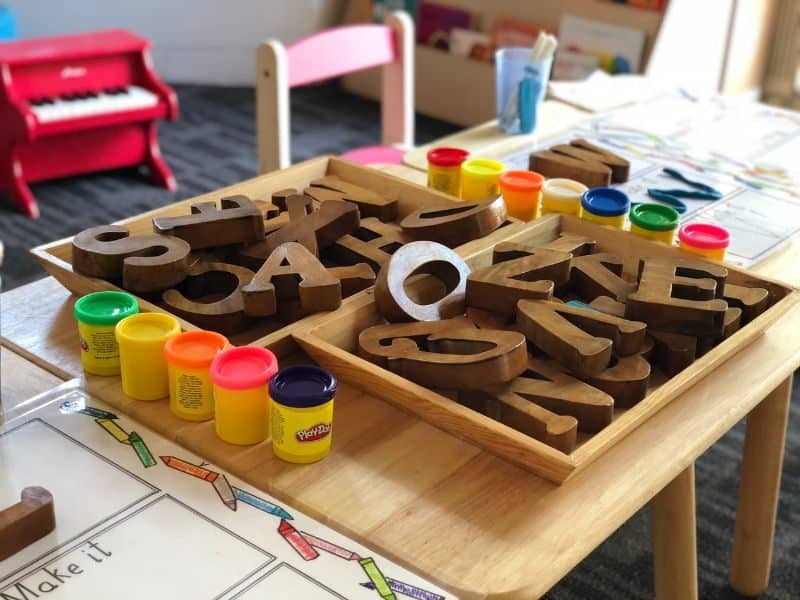 If you don't have enough time to take your kids to parks or to other outdoor play spaces or if you find it hard to look after them all the time, one of the best solutions you can come up with is adding a playhouse right in your back garden. 
A great cost-effective alternative is to use your existing log cabin (if unused) and transform it into your children's dream playhouse! All you need to do is de-clutter, sand down any sharp edges, remove any hazardous nails and give the shed a lick of colourful paint. 
Fill it with toys and a table/workbench and let their imaginations run wild. Make your children's playhouse fun, bright and safe to play in and they'll be sure to enjoy it all year round.
 Make sure to let your youngster include their favourite indoor pieces/furnishings!
13. Garden Bar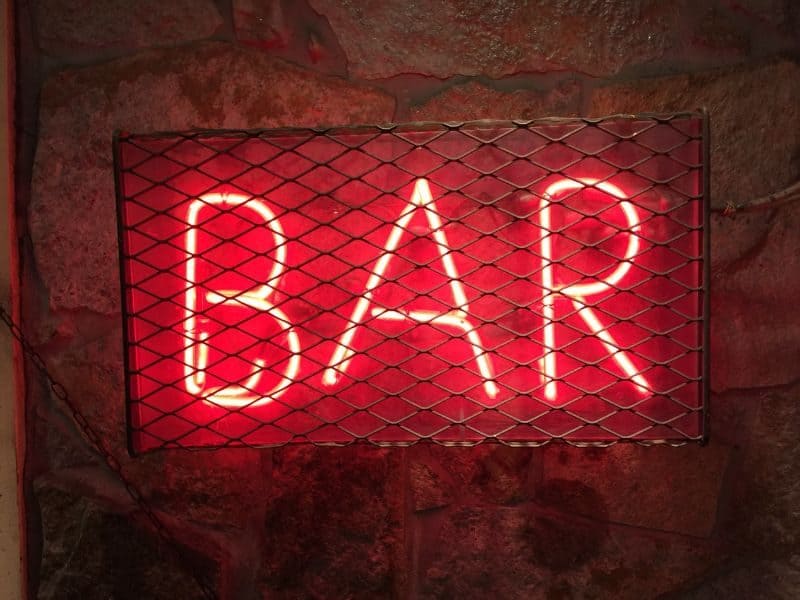 Owning your own pub shed comes with tons of perks, and of these amazing benefits is it lets you be more sociable—allowing you to host evening get-togethers from the comfort of your outdoor space with ease.
You know what this means? It's the perfect time to transform your log cabin into your dream pub shed, and have the hippest hangout in the neighbourhood, especially if you're someone who takes the pleasure of hosting chilled out nights at home with a few drinks together with your best pals.
14. Outdoor Dining (Al Fresco)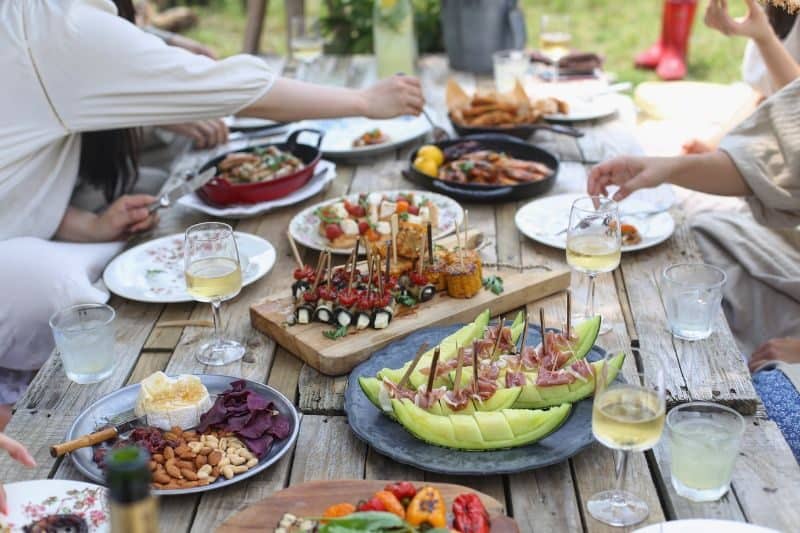 If you're in need of a romantic getaway for two, a garden shed could be the perfect solution. It may not sound romantic at first, but with a little imagination, you could transform your garden shed from a storage unit into a love shack!
Step up your dinner/outdoor date styles and take advantage of your shed versatility by converting it into an all-weather outdoor dining area/al-fresco. Decorate the building with different styles, such as plants and fairy lights, and themes like on a potting shed, a beach hut, a vintage lounge, and more.
15. Home Office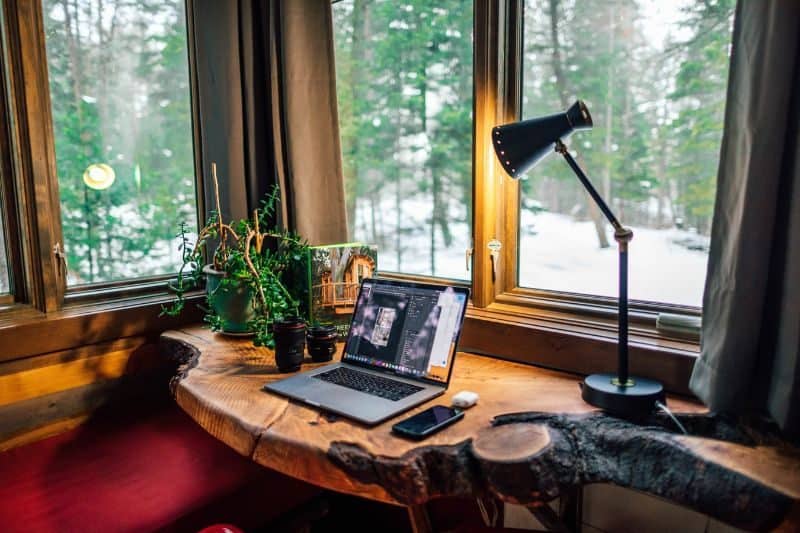 Whether you're working full-time, as a freelance, or running a business, it's always a good idea to choose a working area rather than confining yourself in your room. Garden offices are becoming increasingly popular for people who are starting up their own business or don't have the budget for an office rental.
If you want a stress-free working from home experience, might as well consider converting your log cabin into a garden office. Log cabins can provide you with a high-quality building to work from all year round.
Tip: You can add personal touches or anything that will remind you of an actual office setting for a more productive working from home lifestyle.
16. Garden Gym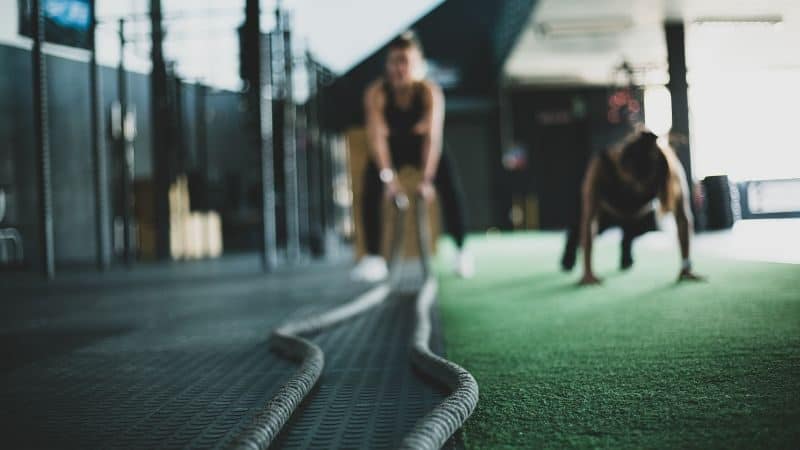 As much as you want to stay physically fit and active, there will be instances where your local gym is not open during the weekdays or is closed during the holidays. But hey, there are tons of options to stay active besides hopping on a stationary bike or treadmill, aka going to the gym.
But if you don't have enough space to stretch, jump or perform your workout routine at home, the best solution is to have your own home gym set-up. Buying a log cabin or any garden building may cost you, but trust us; setting up your log cabin into your gym will be extremely practical and beneficial in the long run.
A home gym is a must-have, especially if you want to get serious about your fitness journey. Not only you will have the perfect place to do your exercise routine without any distractions, but also you won't have to worry about the expensive gym membership.
17. Living Space Extension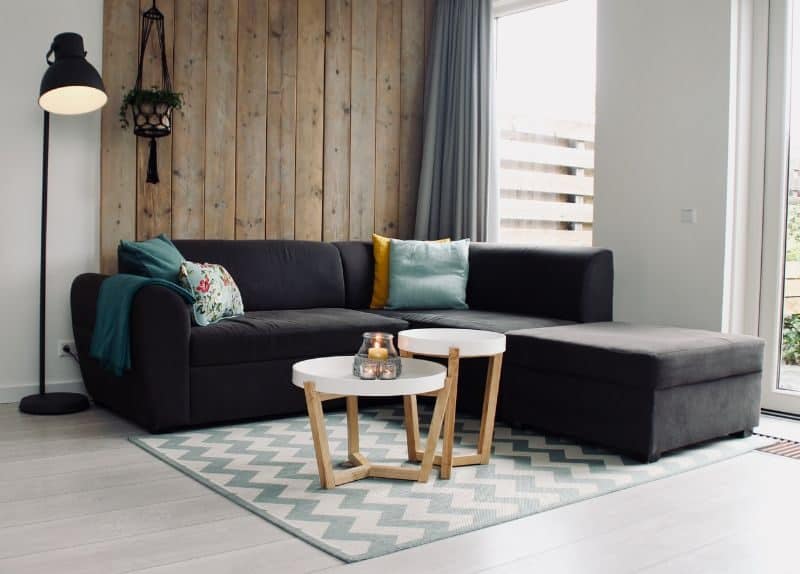 Owning a log cabin building can be used in a lot of different ways and it has its practical uses. If you want to make your family outdoor lifestyle more comfortable, log cabins can definitely come in handy.
This is particularly true if your current home is too small for your needs. If you already have one, make the most out of it and transform it as an additional bedroom, kitchen, guest room, dining area, or living room. The possibilities are endless!
If you have a modern-day home design, opt for a contemporary log cabin to make your home exterior perfectly.
18. Guest Room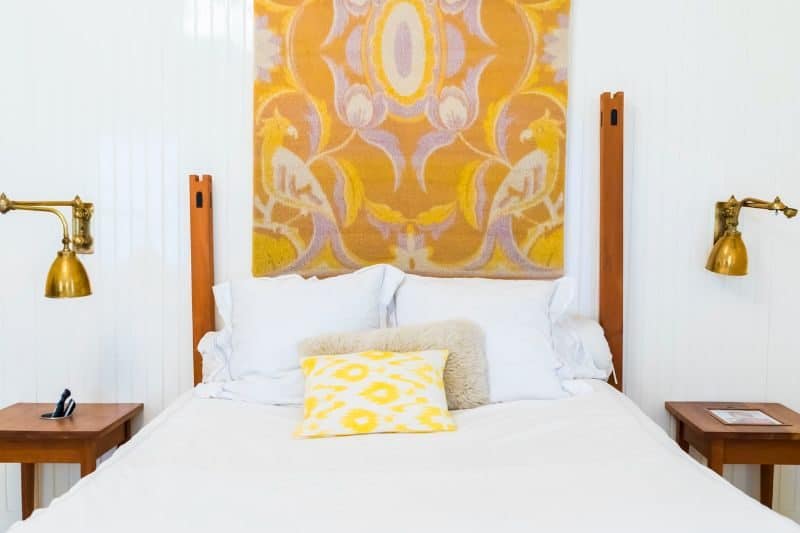 If you often have people over to stay in your humble home, converting your log cabin as a guest retreat is a brilliant alternative to changing up your home or building an extension to accommodate a new room.
Add a queen size bed with comfortable bedding, curtains, and make it comfortable and cosy for your friends and family to stay. You may also consider installing some floating shelves to save on floor spare, add soft rug, and other amenities like clothes, toiletries, a TV, or even a mini refrigerator.
Note: Before getting started, check with your local municipality to see what you are allowed to have in your backyard and if permits are required. Some areas may also prohibit a full guest house with water and electricity.
19. DIY Workshop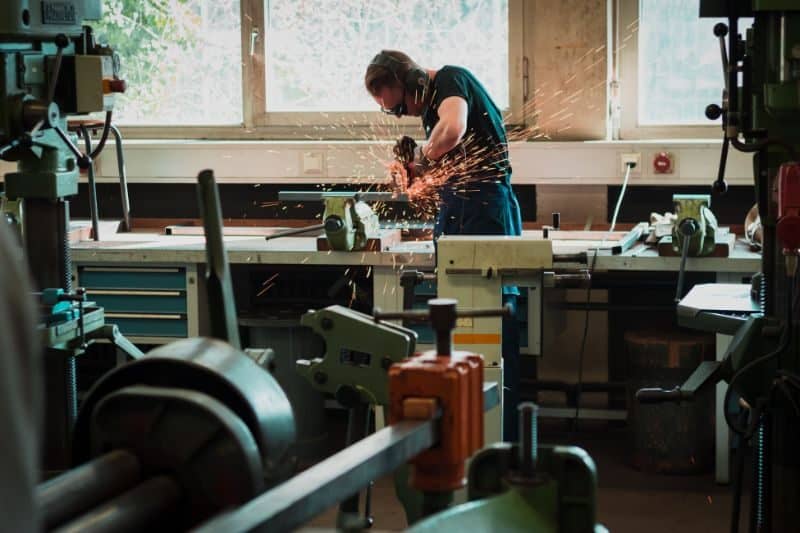 Wood works and other forms of crafts done at home tend to mess up the kitchen and garage big time. If you need a dedicated spot to undertake new DIY projects or perhaps pursue your hobbies and interests, a garden workshop can be just what you're looking for.
An excellent cost-effective alternative to buying an actual garden workshop building is converting your log cabin into one. Just by adding in a workbench and a tool rack, you can have the perfect place to carry out everything DIY, whether it be the house chores or anything hobby-related.
If you're planning to purchase online, it can be a bit of a challenge when choosing a workshop—with so many designs, sizes and styles available on the market. Here, we're proud to offer a fantastic range of workshops, designed to suit a variety of needs. Our workshops are ideal for those who need that extra bit of space which a shed simply doesn't offer.
20. Garden Salon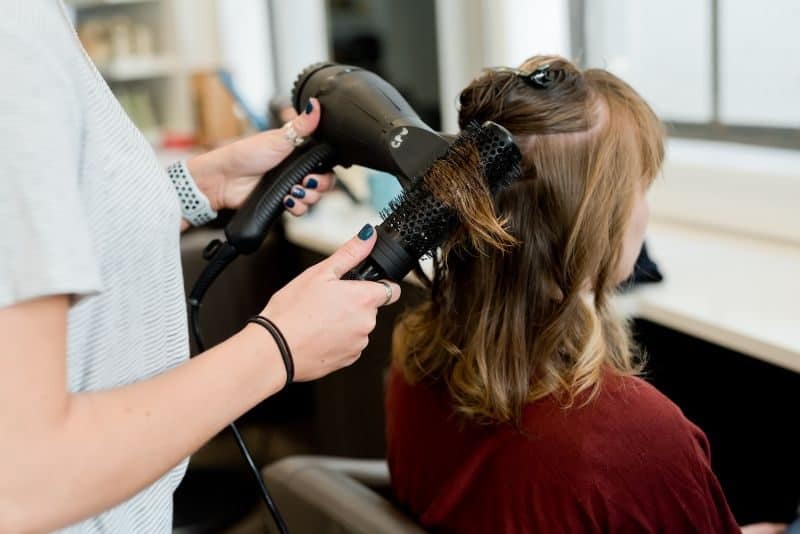 Owning a salon has been a dream for entrepreneurs who have a passion for beauty and wellness. If you're thinking about starting your career as a hairdresser or cosmetologist, maybe this is the right time for you to remodel your garden shed into a spa salon.
A home service salon is not a bad idea to start your business. But in comparison to working inside a home, creating a new space in your garden will make you distinguish between home and work without leaving your premises.
Plus, the good thing about using a garden building as your creative workspace is that it gives you control over the size, layout, including the speed of putting your salon together. After your shed makeover, you may start filling the room with the essential materials you'll need and design the outbuilding that will suit your taste!
21. Child Daycare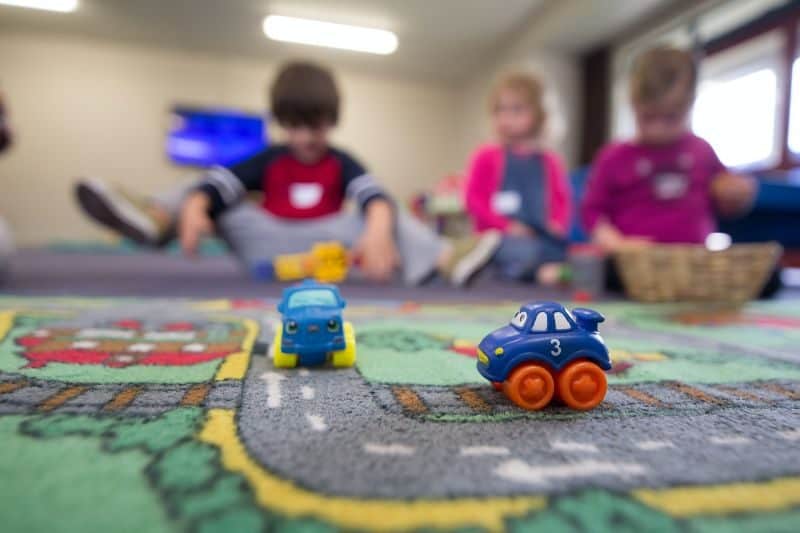 Whether your children are home schooled or not, providing them with a dedicated learning space in your house is one of the best ways to help them be more focused and attentive when studying. Also, they easily get distracted, so a mini learning centre is ideal for achieving maximum concentration.
If you own a shed, you could transform it into a study room or mini daycare centre. Don't forget to add the homeschooling essentials such as a study desk and chair, whiteboard or chalkboard stand, just to name a few. 
Note: Just be sure to let your children learn whatever works for them.
22. Potting Shed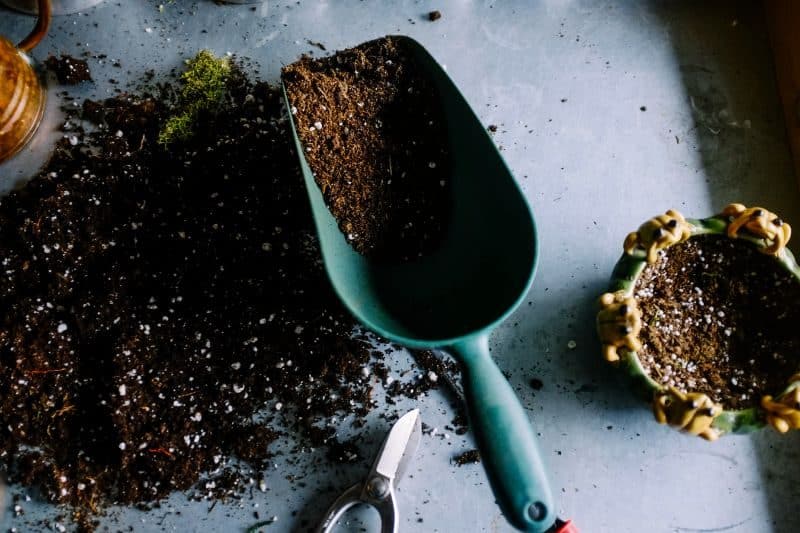 Offering a good working environment, a potting shed is a makeshift structure that lets you execute your messy DIY experiments with your plants while you're inside the garden building. Not only does it provide you with a peaceful place to plot and plan, but it also allows you to do things that are way too scruffy to do in your house.
Just like any traditional shed and greenhouse, converting your log cabin into a potting shed renders ideal temperature for growing plants, especially those that aren't ready to brave the outdoors. But what makes a potting shed extraordinary is that it grants a place to keep your pots, trays, tools, soil and seeds in the exact place where they're needed.
23. Backyard-Barn Storage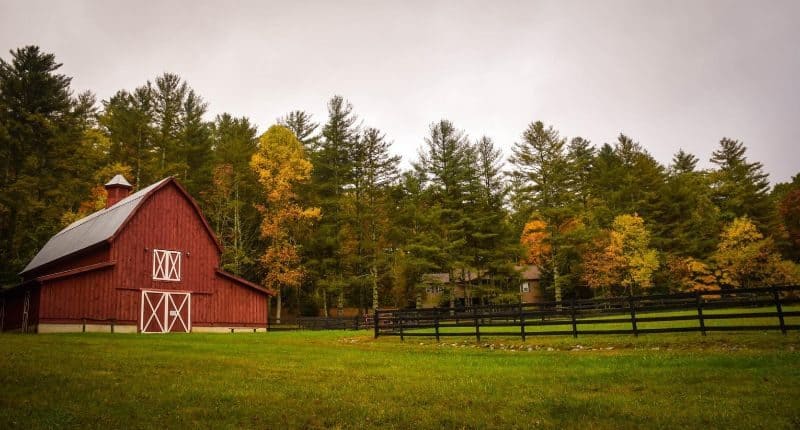 Dreaming of having your own mini barn? Turning your log cabin into one is a fantastic way to make your dream come true! 
Paint the building with bright colours, such as red. You can also add the classic X style trim to the door to add an extra touch of classic barn look.
If you would like your horses to live at home with you, you can convert your log cabin into a two-stall horse barn. By doing so, make sure the garden building has a minimum size of 12 feet by 24 feet with sidewalls at least 9 feet high to accommodate 12-by-12 stalls for your full-sized horses.
Your horse barn should be located in a well drained area as well. Dirt floor is preferred, but a concrete floor will do as long as you cover it with rubber mats to provide the necessary cushioning.
24. Home Cinema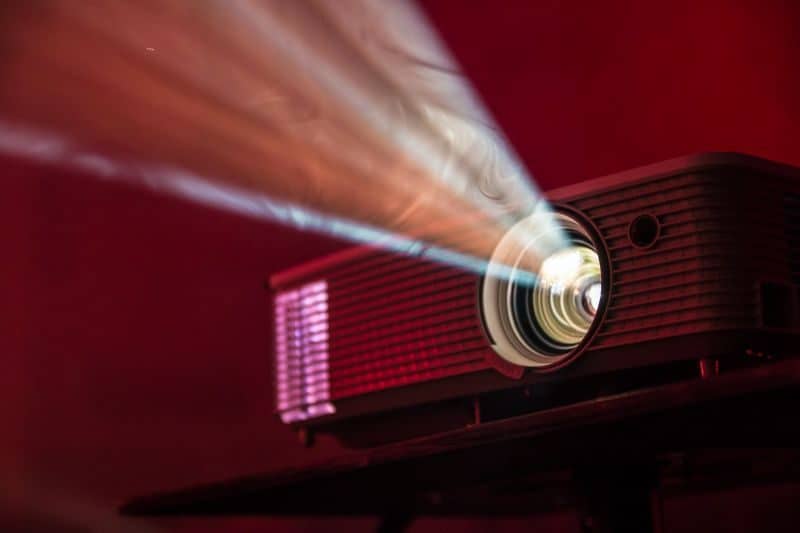 If you're a movie a lover, having your own home cinema is a dream come true. And if you own a log cabin, especially if it's unused, why not convert it into a log cabin cinema?
A log cabin is known for its versatility. This means that with one, you can now fulfil your long-time dream of creating a home cinema through an excellent log cabin cinema setup! Are you ready to enjoy a theatre-like experience, without having to leave your garden?
Tip: If you want to make the most of your log cabin cinema and make it an all-season entertainment room, proper insulation is key. A well-insulated structure will not only provide warmth, but will also make it sound-proof. 
Essentially, you'll need to insulate three parts of your log cabin: the roof, walls, and floor.
25. Astrology Room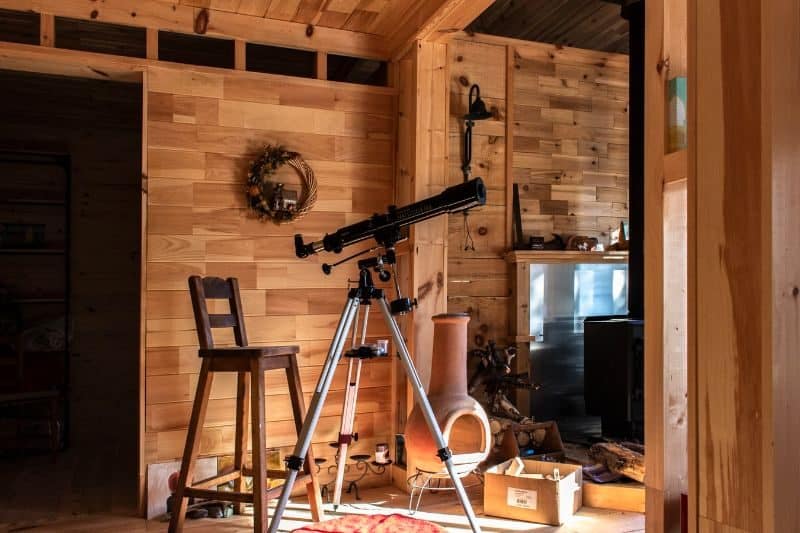 For astrology lovers, nothing's better than staring into the night sky with a dedicated stargazing room where you can avoid the hassle of dealing with the harsh elements. If you dream of having an astrology room, a garden building like log cabin is a perfect location for your nighttime hideout!
On cold winter nights, it can be hard to focus star gazing into the black sky, so plug in a heater and set up some telescope spots, then gaze in warmth and comfort.
26. Farmhouse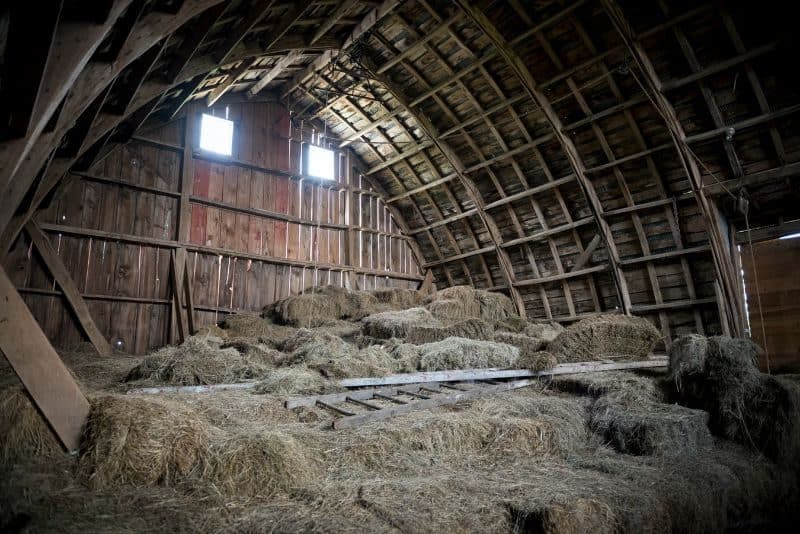 For those with wild animals running around, transforming your garden shed into a farmhouse is a fantastic solution, especially if you have way too many livestock, farm animals. Having free-range chickens, cattle or goats around is the best way to great tasting eggs and meat.
However, they need a place to be kept safe. A farmhouse keeps them secure and comfortable, stopping you from running around chasing them.
27. Summer House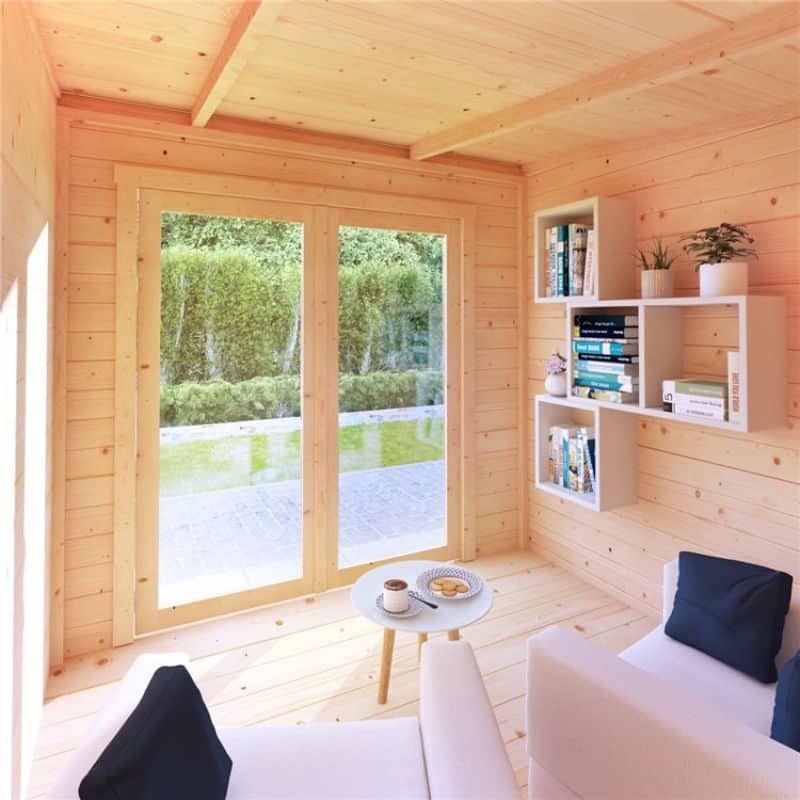 Thinking about upgrading your garden and extending your outdoor living space? Turning your log cabin into a summer house sounds like a plan!
If relaxation and comfort are more of your style, you can add chairs, cushions and coffee tables and I assure you that you'll have the perfect place to retreat when you crave for some alone time.
Or fill your summerhouse with a comfy dining set and you're ready to host a garden party! Add some fun decorations, and this definitely leaves a good impression on your guests.
28. Outdoor Kitchen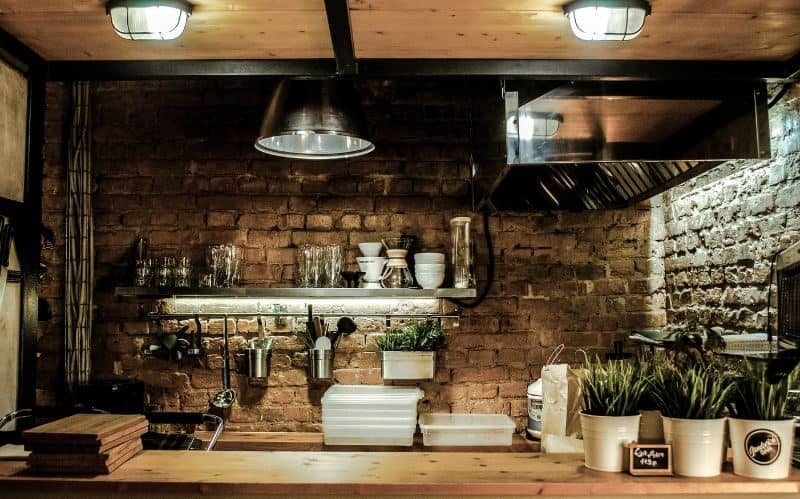 If you love hosting backyard parties, having an outdoor kitchen will surely make a big difference. You don't have to worry about cooking barbecues under the hot, sunny weather or going back and forth to your home's kitchen to get the ingredients.
You can have every cooking essentials you need in one place and cook in shade by transforming your existing log cabin into an outdoor kitchen! Install a water supply, add a mini sink to rinse and prep, and some sturdy shelves, or even a mini refrigerator, and you're good to go.
Keep a fire bowl or outdoor heater nearby and high-quality outdoor furniture, and you and your family can enjoy an al fresco dining even when the summer is over.
29. Excellent Storage Solution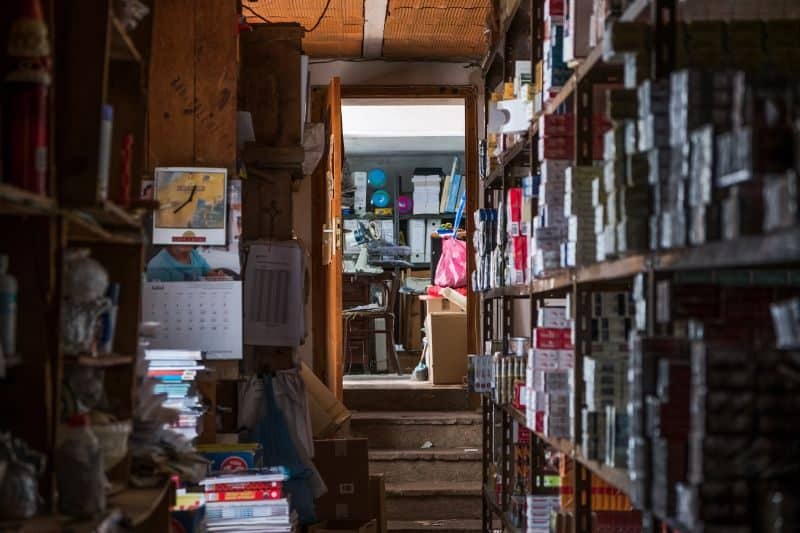 Just like garden sheds, log cabins also make an excellent storage solution for storing your outdoor equipment and gardening tools safe and sound. You don't have to convert your cabin building into something new. 
All you have to do is to clear up the space, especially if it's cluttered, and add some shelves and boxes to keep the storage building neat and tidy. If your log cabin is large enough, hide less attractive or bulky items, such as your children's bikes, mowers, your home and garage clutter, and even holiday decorations like Christmas trees and more. Not only will this provide these stuff with a new home, but this also will lessen the distraction from the beauty of your home.
With everything in one place, you'll certainly know where everything is, and you'll have easy access to the essentials.
30. Warehouse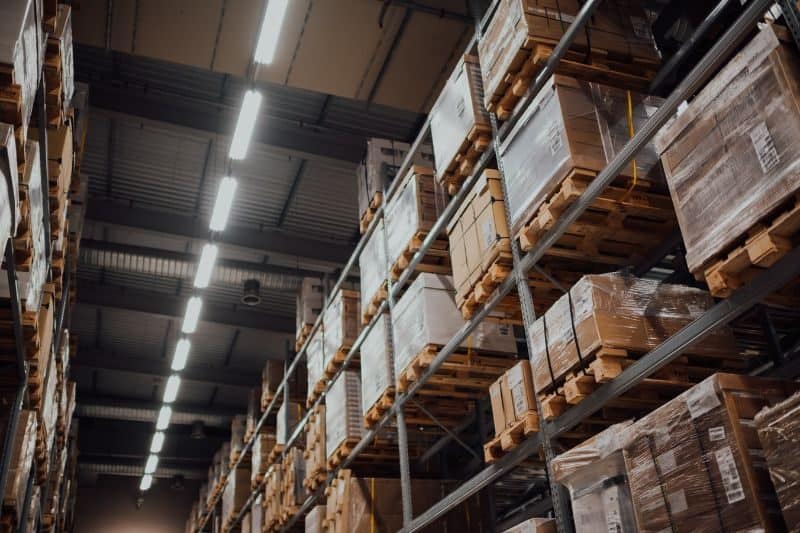 Entrepreneurs frequently look to the outdoor house as an office and makeshift warehouse. If the business takes off, they can buy an actual office, or maybe just a bigger garden building like a log cabin. 
If you're an entrepreneur, you can start using your log cabin for business purposes. Whether you're an online retailer or wholesaler purchaser, a warehouse can provide your goods with the right and secured place to store them and at the same time, separate the items from your household belongings.
31. Photography Studio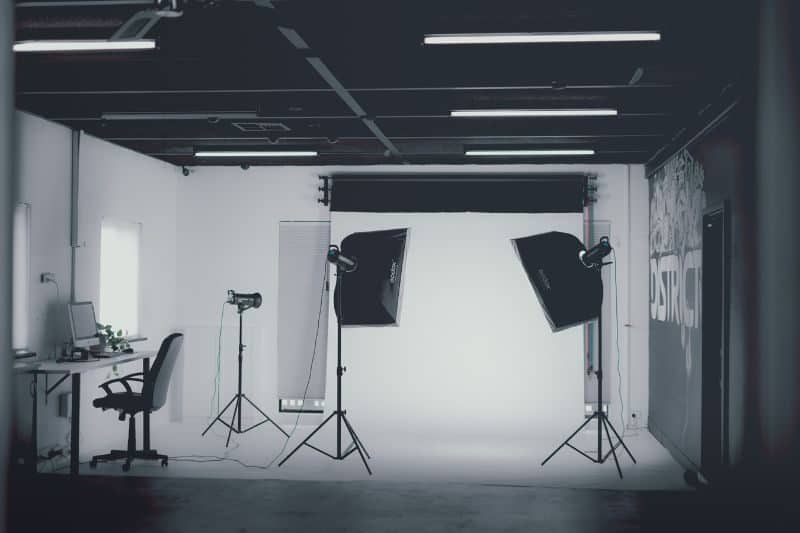 You don't have to spend a fortune to rent out a studio for your photography business. You can use your log cabin, or purchase one, as a studio; this is particularly ideal if you're shooting product photography several times a week.
Not only does this cut the expenses, but you also have the control over light and backdrops, and a place to store props.
Or if you're not a photographer, you can rent your log cabin studio for photographers. Make the building look attractive and take some promotional shots so the professionals can find it.
32. Personal Library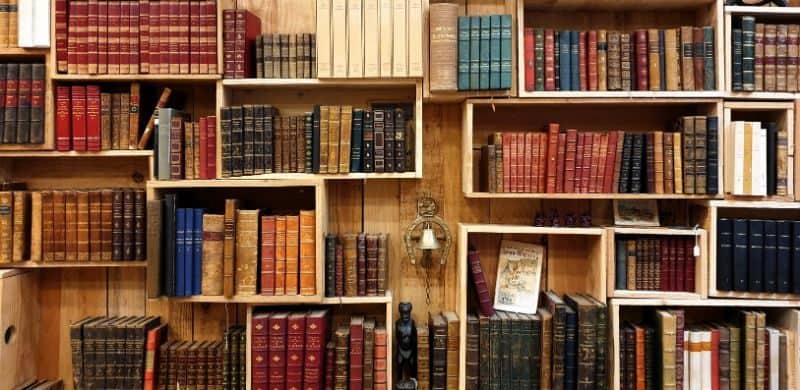 Are you a bookworm and love to spend time at the bookstore or library? If you find yourself spending the whole day stacked away reading a good book, why not consider having your own personal library?
A log cabin can be the perfect home for you and your books. It provides you with a quiet and undisturbed space for you to read to your heart's content, while enjoying the beautiful view of your garden.
Just add a comfy chair or beanbag, a reading lamp, and shelves from floor to ceiling for your books, to enjoy hours and hours of pleasure. Insulate your log cabin library so you can make the most out of it all year round.
33. Learning Area for Homeschoolers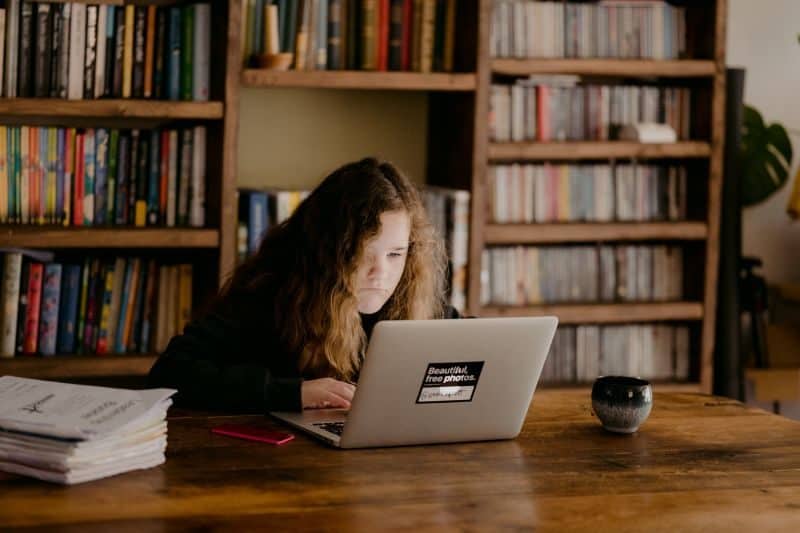 Focus is the number one priority of both child and parent to have a successful home study. The good thing is, there are a few ways to help them be able to be more attentive when learning, and that is by providing them with a dedicated learning space.
If you own a log cabin, you can transform it into a hobby room or mini learning centre for your little ones. Alternatively, you could provide them with homeschooling essentials such as a study desk and chair, whiteboard or chalkboard stand, just to name a few.
Note: While there are no specific guidelines on what a learning area should look like, keep in mind that every child has a different approach to learning. What works for one may not work for another. So be sure to let your child learn whatever works for them.
As long as they can focus and learn, and are safe, that should be enough.
34. Yoga Studio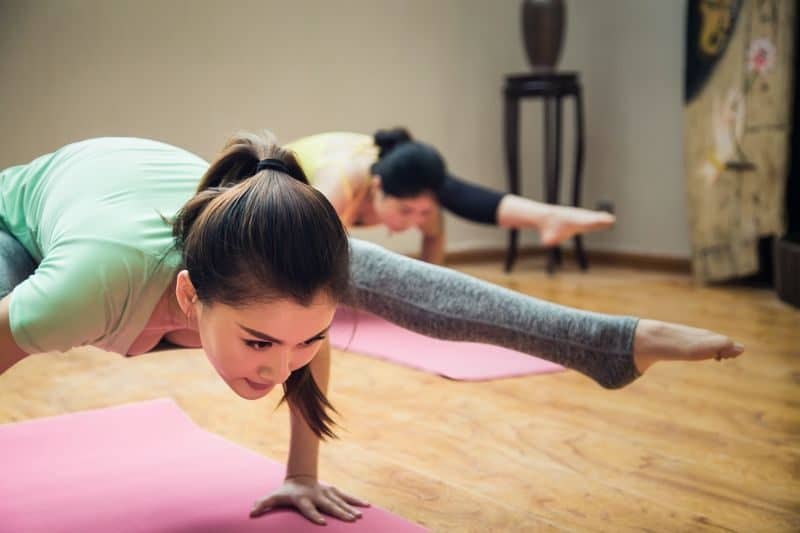 Imagine having a space of your own to feed your mind and body with greater relaxation. With a log cabin, you can make your dream yoga studio happen! You can now meditate and achieve spiritual enlightenment without necessarily leaving your home premises.
To set the mood in the studio, good quality lighting is a must.  Natural light is also a great alternative option as it provides numerous benefits, including improving moods and aids concentration.
If relaxation is your primary goal, painting your studio with cooler tones or warm whites can help you meditate and do your yoga routine in a more relaxing atmosphere. Yoga practice includes breathing exercises. With that, proper ventilation is crucial.
35. Dance Studio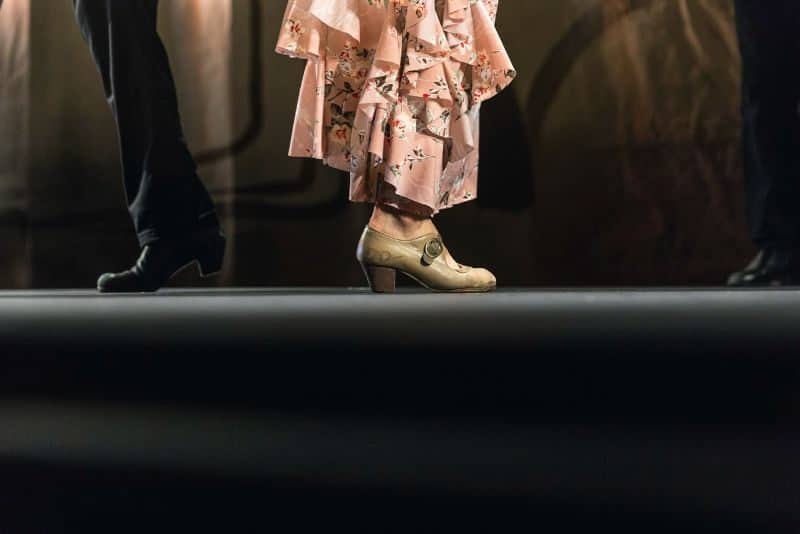 A log cabin dance studio tucked away at the bottom of your garden could be just what you need to hone your dancing skills and feel the beat without having to worry about who's watching you or bothering anyone.
A heavy-duty flooring is a must, especially if your passion is tap. You may also consider installing soundproof to reduce or eliminate echoes.
Having your own dance studio means you can get your groove on your own or with friends without upsetting your neighbours with loud music. And who knows? Your cabin dance studio could also be the perfect place to have a party!
36. Smokehouse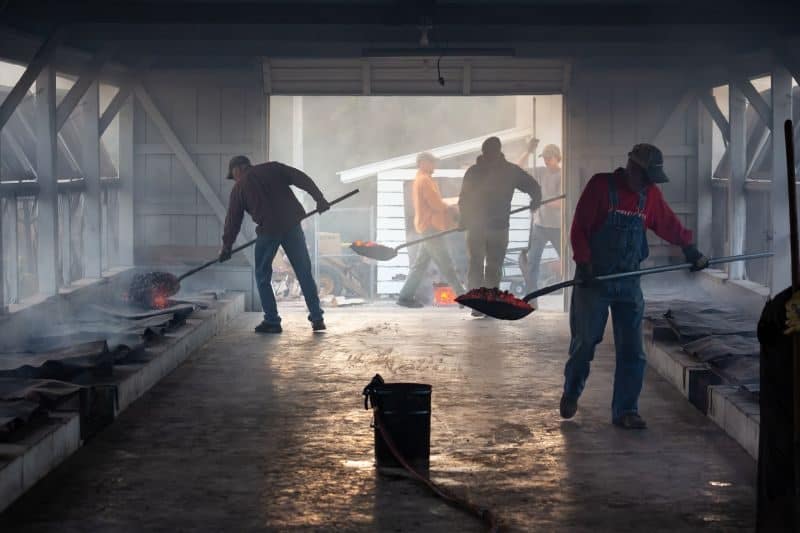 Did you know that you can build your own smokehouse out of your garden building? Whether you're a keen fisherman, a casual cook or indeed a chef, a smokehouse cabin can give your food a niche flavour. Not only that but it also allows you to smoke your own catch in a tasty and cost-effective way.
If you catch and eat a lot of salmon, an electric smokehouse may be too small or won't dry the fish enough. You know what to do!
37. Teenage Hangout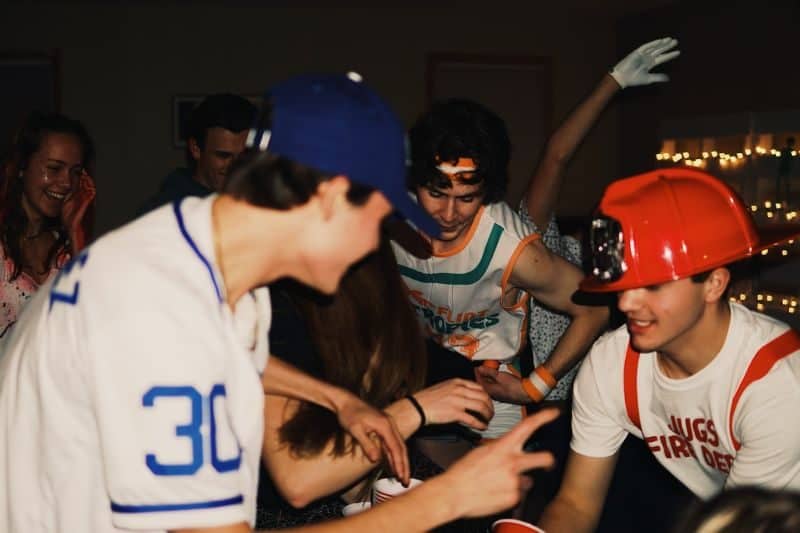 For most parents, it can be difficult getting teenagers out of their rooms. It is even more frustrating when there are huddled groups roaming around your house.
But a teenage hangout den might be a great solution to get the house back to yourself for awhile, while letting the teens spend time with their friends without disturbing the rest of the family.
If your log cabin is waiting to be utilised, maybe it's time to convert it into the perfect teenage hangout spot for the youngsters.
38. Party Pavilion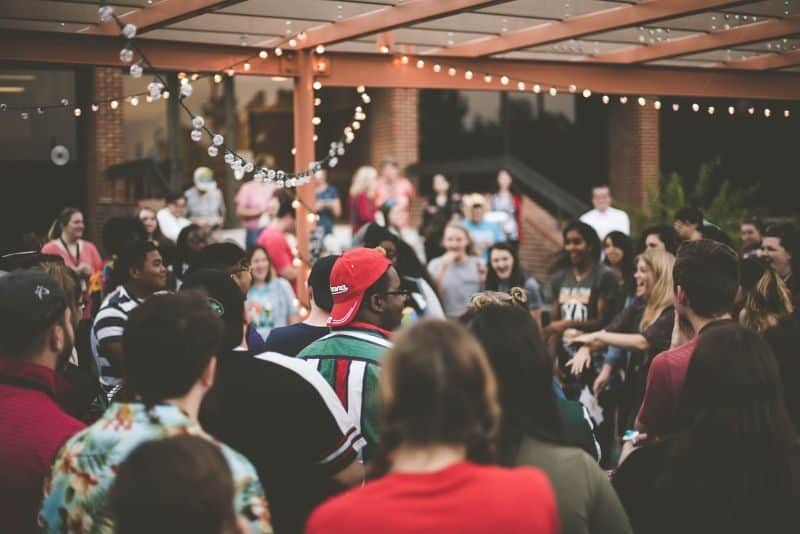 BBQ backyard parties sound good, but how about having your own party pavilion right in your garden for your next party? Transforming your log cabin into one can provide you a party-ready space, whether it's for a small crowd or a big one!
Paint and decorate the inside of your party pavilion whatever you like. It could be something that would remind you of home or something that would make you and your guests feel that they're in a big birthday bash.
If your log cabin can offer you enough space, you also might want to consider adding a bathroom so your guests can go there instead of going inside the house. And since it's a party pavilion, make sure everything's complete in the checklist, from the furniture, decorations to sound system, lighting, etc., to leave a great impression from your visitors.
39. Outdoor Aviary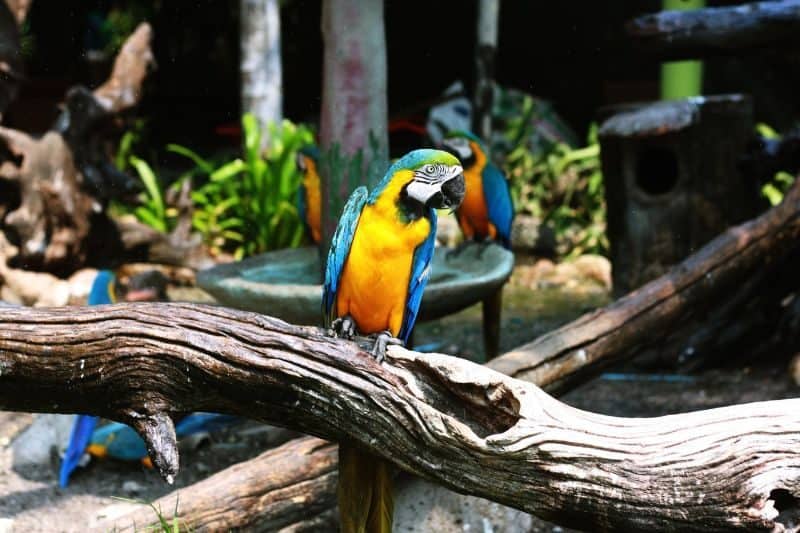 If you're into birds and you're looking for effective ways to give them the best environment, transforming your log cabin into an outdoor aviary can be your best bet. Not only this DIY aviary makes an excellent addition to your garden, but having a dedicated sanctuary for your birds can provide them access to sunlight which can benefit their organ, skin and feather health.
But do keep in mind that a certain amount of planning is crucial. For instance, the amount of space you have available and determine how big you want your outdoor aviary to be, including the aspect since birds tend to be sensitive to wind, chill, and both cold and heat stress.
Overall, make sure your log cabin outdoor aviary is safe and strong enough so your birds will survive the harsh weather conditions.
40. Greenhouse Cabin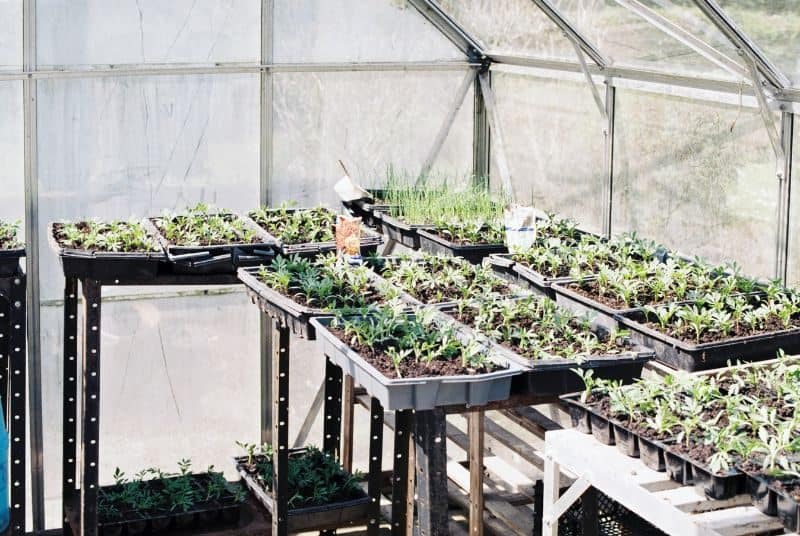 Specifically designed to cultivate plant life, greenhouses create the best sanctuary for plants—encouraging growing efficiency and productivity, which ensures longer growing seasons.
Deemed as a highly practical gardening solution, if you're a beginner, greenhouse gardening is the perfect way to start your cultivation journey. Plus, it helps your plants survive all year round, making it an essential gardening component.
A cost-effective alternative to purchasing an actual greenhouse building it to make use of your old log cabin. Since timber is famous for their insulating properties, a log cabin greenhouse can guarantee to give your plants the insulation they need to grow.
41. Pool House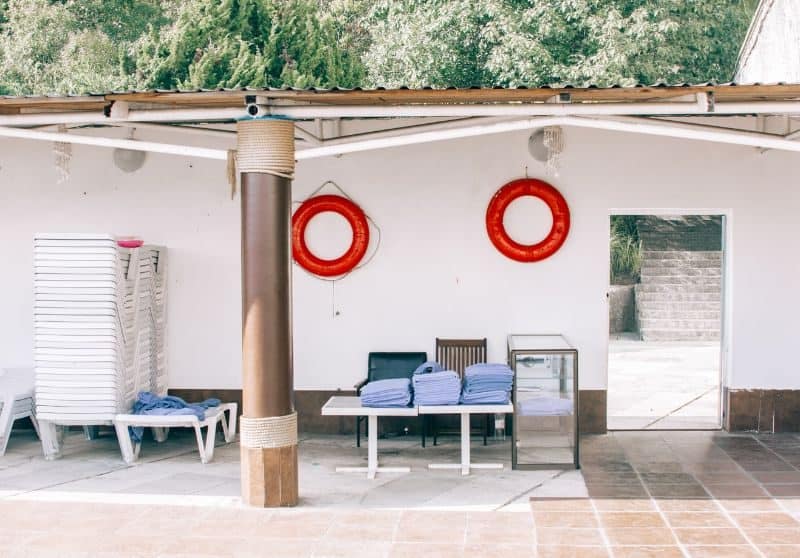 Having a refreshing pool, paired with a beautifully designed pool house, is a remote dream! If your pool has been sitting alone in your backyard for years, a DIY pool house can definitely complete the overall look of your poolscape visually.
It can be the one-stop-shop for all your outdoor lounging needs, or take it to the next level by adding a room inside where you and your family, friends or guests can change clothes, chill out, and even prepare a snack.
Are you ready to host a fun summer or cool fall pool party?
42. Firewood Storage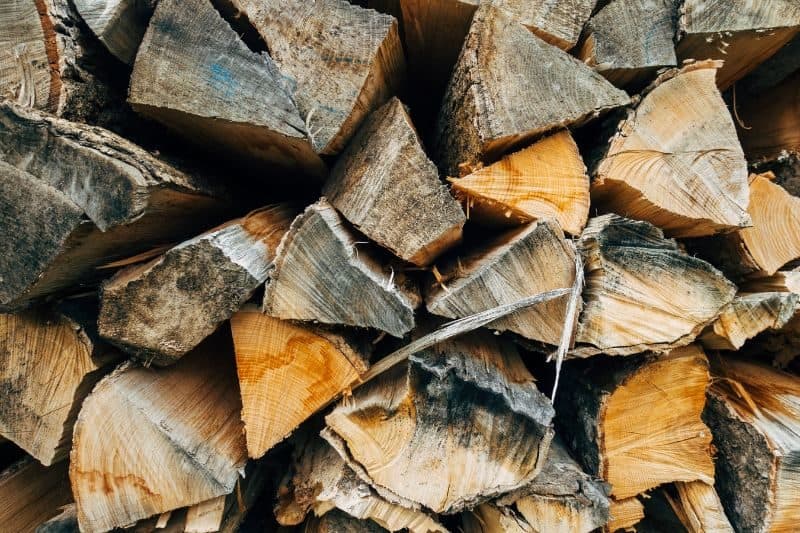 Preparing for the winter can be difficult if you don't have enough storage for your logs. You will need some logs to keep your family warm during a cold winter's day,  but how will you keep them out of sight?
Don't let that roaring fire fade with a soggy wood. Keep your firewood dry and ready to burn in the cold weather by stacking them in your customised log cabin firewood storage.
When making one, make sure to keep the logs off the ground and consider a sloped roof to provide the needed drainage of rain and snow. Make sure to open on one side as well to allow air circulation to come in.
43. Barbecue Gazebo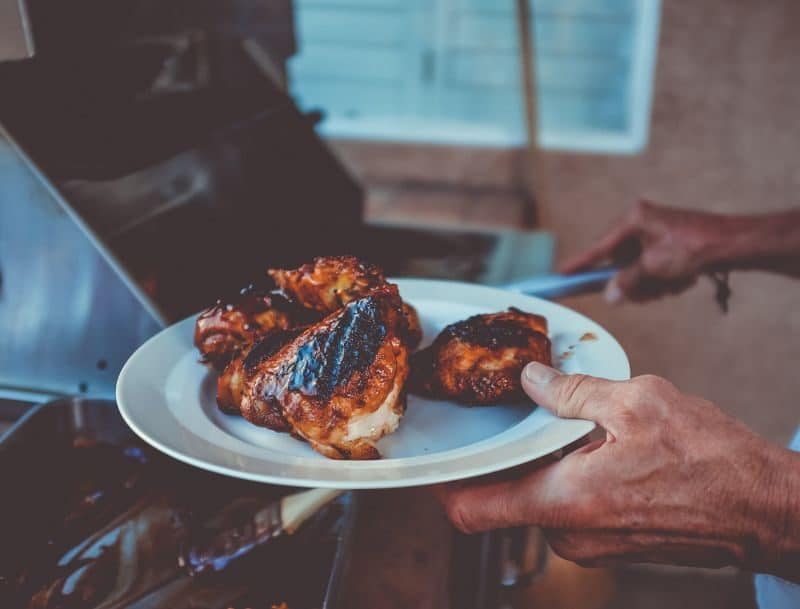 A successful BBQ party requires proper planning and careful groundwork—other than preparing your BBQ tools, accessories and other equipment, the location is as important as them.
If you love hosting BBQ parties, nothing beats having a BBQ grill that adds the smoky aroma of barbecue in your garden! Even better, if you have your own barbecue gazebo where you and your guests can make the most out of it!
Your barbecue log cabin gazebo can be the place where your family and friends can relax while waiting for the grilled foods to be served. If there's enough space, you may also consider adding a spot where you can do the cooking in shade.
When you have the right grilling tools and equipment, perfect location and mouth watering grilled foods, these will surely impress your guests and at the same time, satisfy everyone's cravings.
44. Bin Storage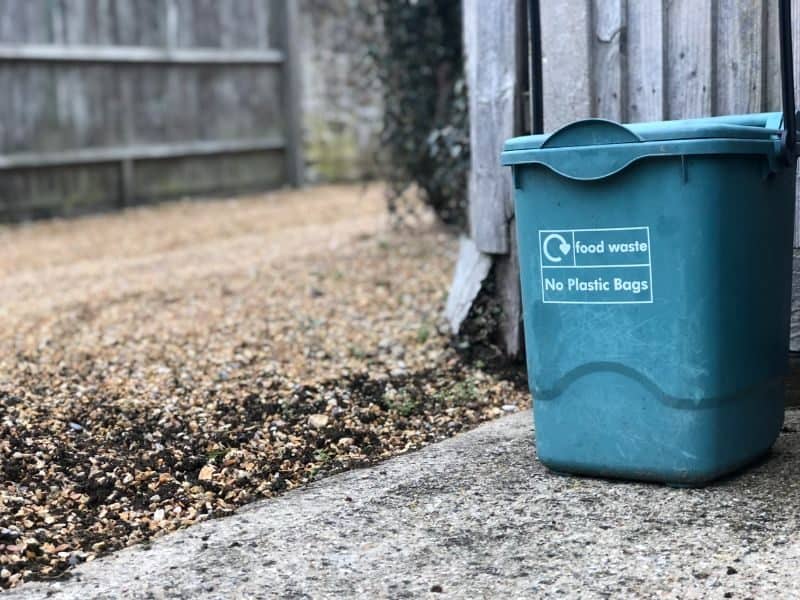 Don't you hate it when your trash and other unnecessary things are lying around your outdoor space? If you have a small log cabin, particularly if it's unused, why not convert it into a bin storage instead of parking your bins haphazardly somewhere next to your house, garage or garden.
Not only can bin storage keep those smelly and unsightly rubbish bins out of sight, but it also keeps them safe and secured from the weather and any potential wildlife. So what are you waiting for? Keep your property neat and tidy with a handy bin storage.
45. Cabin for Hunting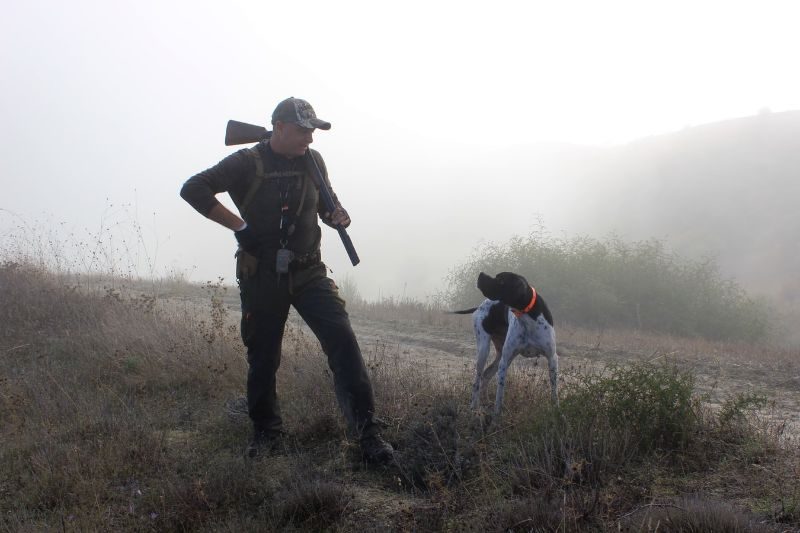 If you're a hunter and enjoy spending time outdoors, especially in the woods, then investing in a hunting shed or transforming your old log cabin into one is a smart move. With a little woodwork and a handy know-how, you can treat yourself with a blind that will keep you comfortable during the coldest days of the hunting season.
When it comes to the size of your shooting house, this depends on the number of hunters using it at one time. If it's only for you or for two, a small log cabin will do. The larger the number, the bigger the building you need.
Regardless of the size of your existing log cabin, just ensure you have the right materials, from frame, skin to roof and window, so you will feel comfortable enough for an all-day sit.
46. Boat Garage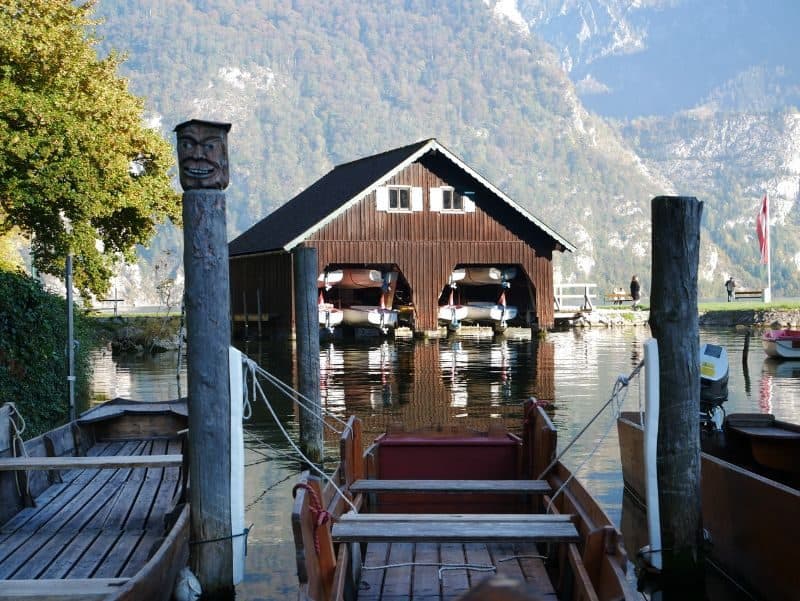 If you own a few boats, storing them indoors will protect them from the harsh elements and extend their life, especially in between trips or during the wintertime. When we say keeping them indoors, we mean storing them in the garage.
If you don't have a garage, or maybe your boat is a little bit long to store in your car garage? Transforming your log cabin into a boat house can be a logical storage solution.
Keep in mind that your choice of wood will directly affect the overall sturdiness of your wooden garage. To keep your boat garage in shape all-year-round, make sure to  pressure-treat your log cabin, and if you're planning to purchase one, choose a building that is made out of solid tongue and groove construction (T&G).
47. ATV and Snowmobile Storage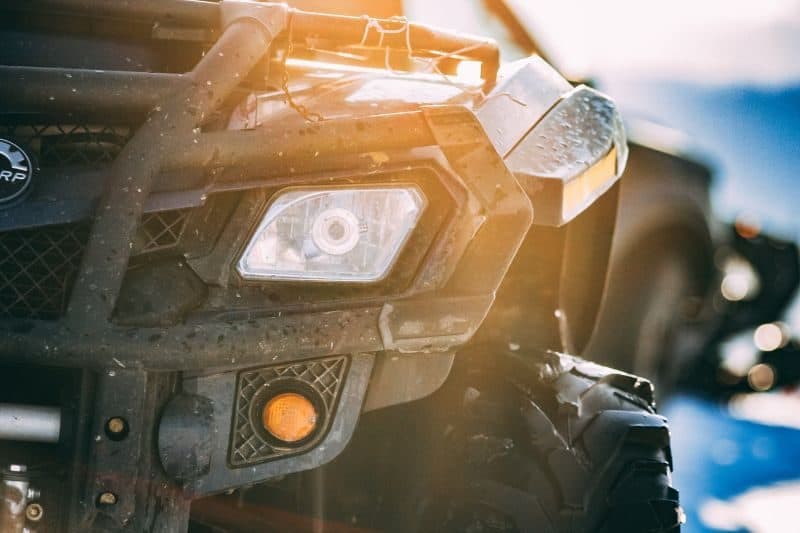 If cars and boats can be stored in a log cabin, the same goes for ATVs and snowmobiles. Don't let your cabin building go to waste and make the most out of it by creating the ultimate ATV and snowmobile storage building!
Off-road vehicles are valuable, and if you crave for the arrival of sled-worthy snow, you will want to make sure your ATV and snowmobile are stored in a safe place. A medium-sized log cabin can provide the needed space and protection for both while protecting them from theft, harsh elements, including pests.
Tip: Before anything else, make sure your log cabin garage's floor is protected from nicks and scrapes by investing in durable mat to eliminate potential problems and frustrations. If you have a dolly system for your snowmobile, make sure they work well so you can get your vehicle out of the garage easily.
48. Golf Cabin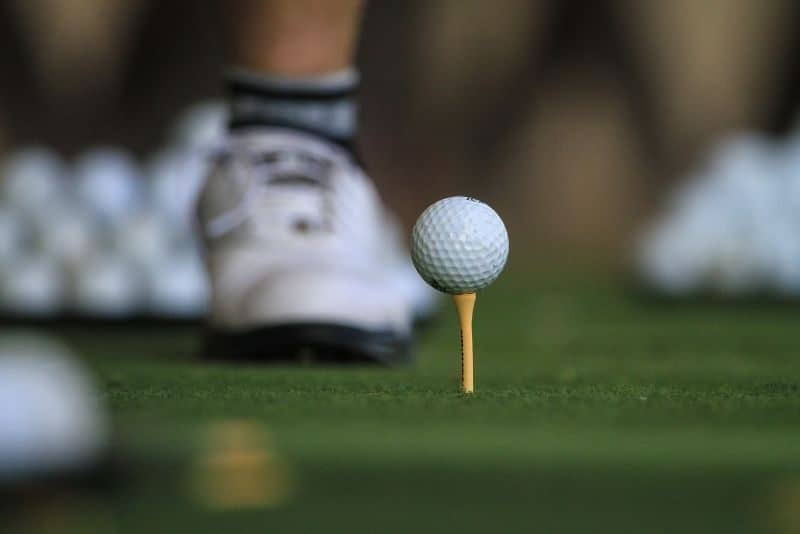 Whether you're a professional or someone who wants to hop on the golfing fun, playing golf can be had at home! If you're dedicated and passionate to this sport or hobby, owning a log cabin to store golf gear and house a 2-person golf cart would be convenient.
A small or medium cabin can is enough to store golf equipment and a golf cart. A larger building is perfect for housing indoor driving ranges and even putting a course. 
You can add a golf locker, custom shelves to organise your clubs, baskets for the balls, towels, gloves and shoes cabinet, so you can find them easily whenever you're ready to hit the course. With your high-quality log cabin, you can create a golf haven and play golf all year around, even on the rainy days and in the winter!
49. Farm Tool Storage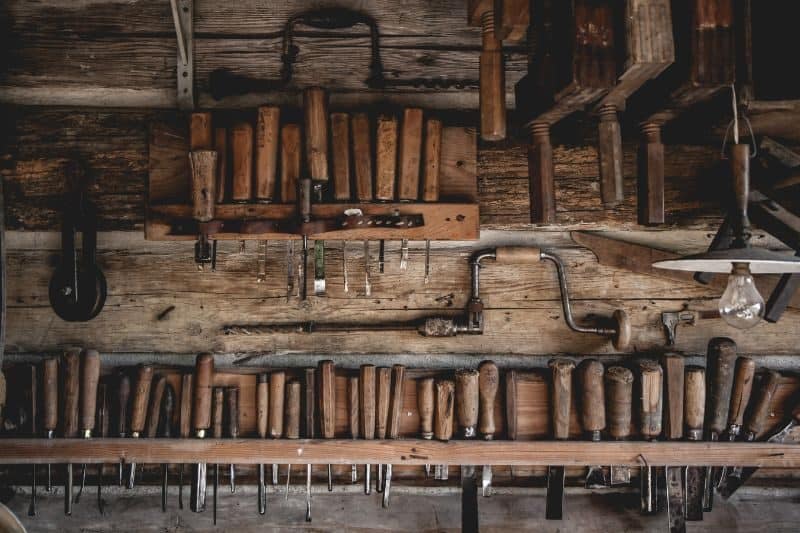 Every farm needs reliable garden storage for the basics. Having a tool storage isn't just a brilliant idea to keep your farm tools and accessories, but it also acts as a safe safe for your farm equipment against the elements. As a result, they will be less likely to deteriorate and they'll be reliable for performance.
Keep belts, chains, clutches, cutting edges, and other parts subject to corrosion and deterioration dry and clean. During the DIY process, you can make the door extra large for convenient access, or add a built in workbench for more workspace.
50. Patio Furniture Storage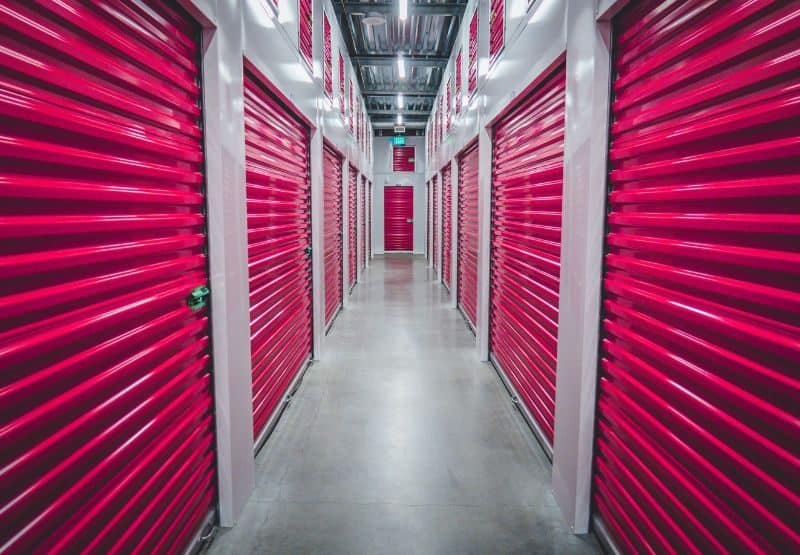 When it comes to storage solutions, wooden garden buildings like sheds and log cabins are the popular choice for anyone who needs to clear out space, including keeping outdoor furniture in one safe place.
If your patio furniture and other outdoor seasonal items are not being used, they deserve a place during the off-season, such as winter, or when you need to protect them from the rain. You can also free up that valuable space in your garage and home by storing all the extra and bulk furnishing into your patio furniture storage.
51. Gaming Room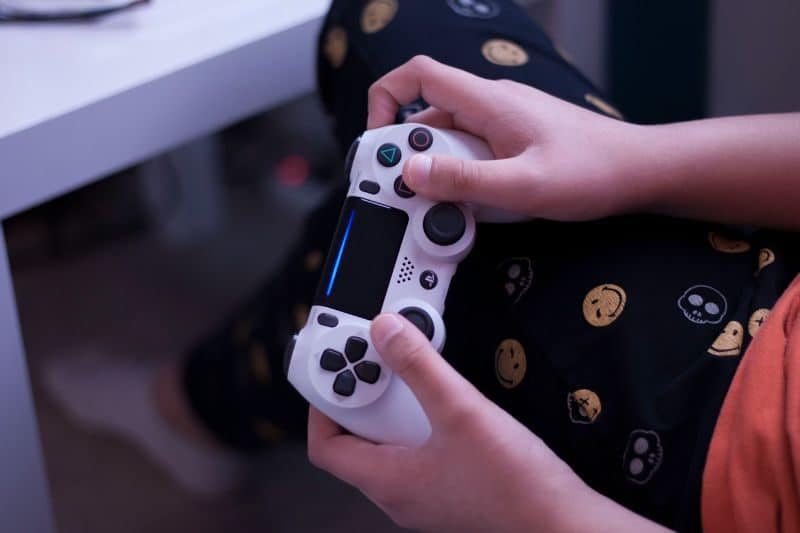 Converting a log cabin into a game room is a great idea to provide hours of fun for the whole family. Having a game room in your garden will provide your kids with personal space to play their PlayStation or Xbox or with board games, for instance.
Things to consider:
Flooring

Insulation

Electrical outlets
Imagine your ideal game room with:
Dartboard

Television Area

Board Games

Table Games, such as Foosball or Pool Table
This is also the perfect chance to give your little ones their own hub where they can be creative and enjoy themselves. But a gaming room doesn't have to be limited for the youngsters, though.
As long as the environment feels home-life and comfortable,  everyone should be welcome to hang out and have fun!
52. Movie Concession Cabin Stand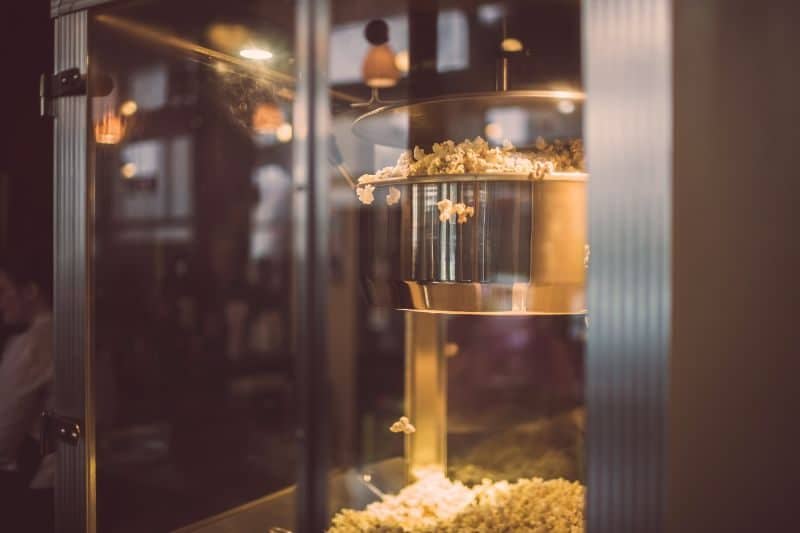 Celebrating the summertime with a backyard movie marathon is absolutely fun, but with a star-studded DIY movie concession cabin stand? You'll be the talk of the town! 
Fill it with the all-time favourite movie treats and sweets straight from the bags, including popcorn and cool refreshers to make your outdoor movie theatre a real deal. The best thing about this DIY cabin concession stand is that you can cut a serving window on the side where you can serve up those yummy burgers, s'mores, popcorn and other treats.
53. She Shed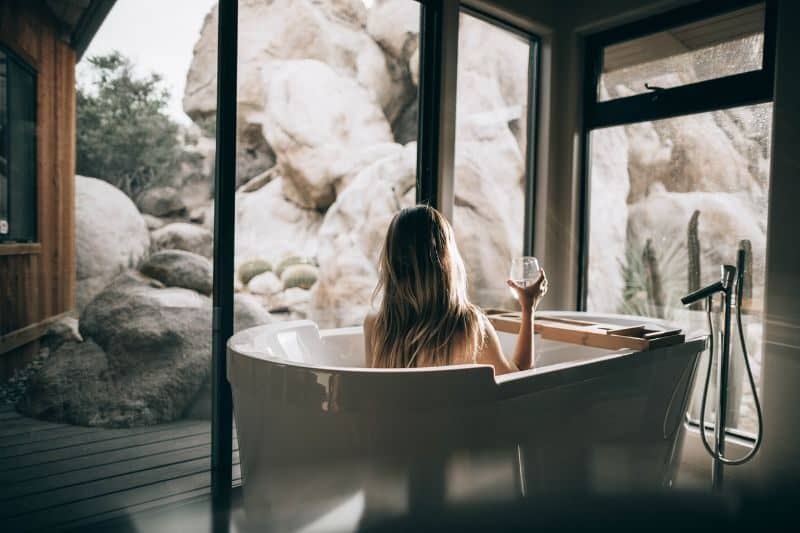 Log Cabins can be a worthwhile investment for your garden—thanks to their variety of uses!   Speaking of a variety of uses, did you know that a porch style garden building or log cabin can be easily converted into a perfect She Shed?
Life is busy; owning a log cabin She Shed can let you enjoy the time spent in your humble backyard space throughout the year. Having this dedicated space that is set aside just for the woman of the house is the perfect escape from all the hustle and bustle at your home. You can use it for recreation, rejuvenation and enjoying personal activities. 
When it comes to the furnishing and lighting fixtures, make sure to add pieces and decorations that would add to the comfort and ambience. Of course, you can personalise it to fit your style and unique taste.
54. Handy Cubby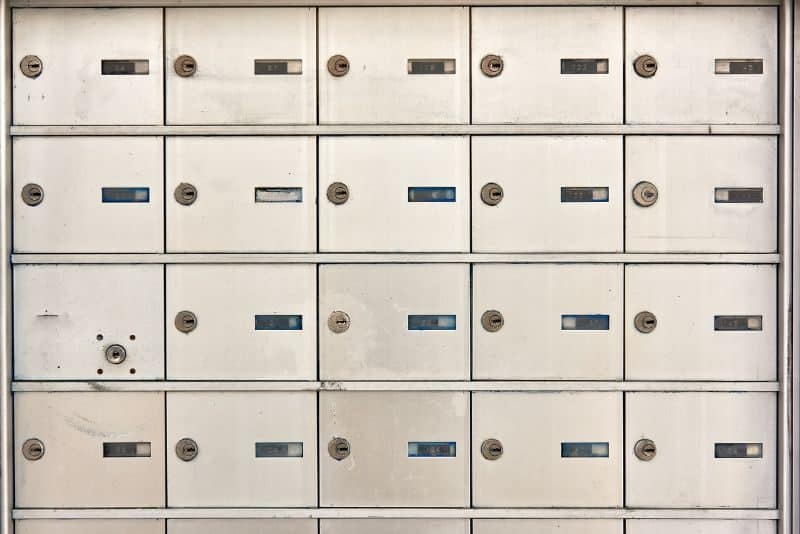 Regardless of the size of your home, having a storage space can benefit you and your family. When it comes to storage solutions, other than garden sheds, log cabins also make a brilliant alternative to clearing out space, keeping gardening tools and equipment in one place, or to have a dedicated space for work and hobbies.
A small log cabin building can easily be converted into a handy cubby. Just like any garden storage, you can use your DIY cabin cubby to store winter woods or other outdoor supplies neatly out of sight. 
With a cubby installed in your backyard, you can enjoy the perks of having that much-needed storage or working space into your outdoor space and at the same time, the  increase the value of your property. Instead of purchasing a new garden building, making use of your existing log cabin will save you tons of money.
55. Toy Cabin Storage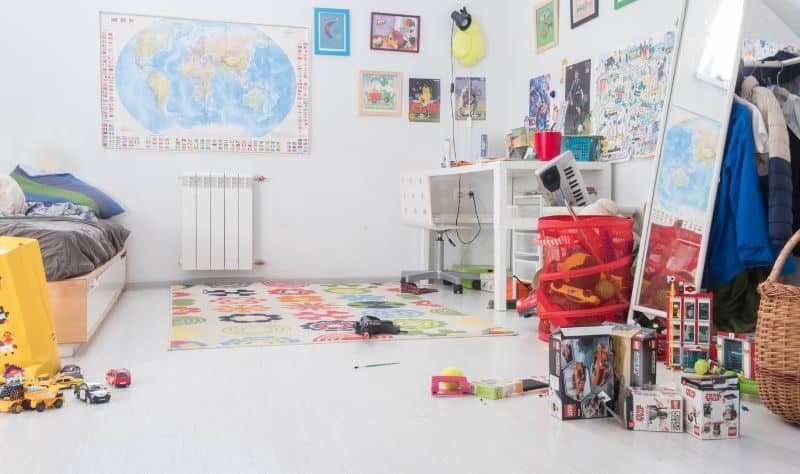 Playing outdoors, especially when the weather is nice, is one of the favourite things to do by children. While outside play is a great way to pass the time by, having no outdoor storage to keep the toys can be a bit of a challenge, particularly when your backyard is their afternoon playtime area.
Keep in mind that the more you leave toys outside and unprotected, the easier they get ruined. If your little ones own a bunch and bulk of toys, a toy cabin storage is a cost-effective solution. Take advantage of that outbuilding and convert it into your kids toy storage!
Not only having a dedicated space for storing their toys will help them be close to hand if they suddenly want to play with their favourite item or game again, but also your garden space will be clutter-free, which is very pleasing to the eye of every parent.
Tip: Add some tags per box or shelves so your children won't end up mixing up their toys.
56. Dog House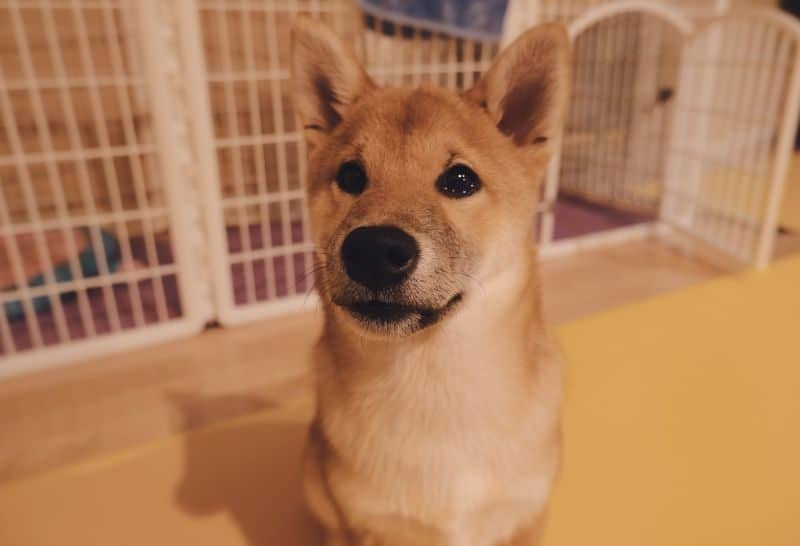 Our furry friends require stimulation for them to stay healthy and happy. Letting them stay and run around in your house is okay, but with their hair, dirt, other debris comes into the house on their paws and their fur, as they love to roll around in the yard—keeping your home clean can be a big challenge.
One of the effective ways to have a dog and a clean home at the same time is to build your dog their own little home outdoors! For one, a dog house. You can bring them there throughout the day and let them come in at night so they can sleep with you.
Having private quarters for your pooch outside could also be a great thing for both your dog and your family. You can visit them during your free time and perhaps teach them some new tricks.
This can be a super fun activity, especially if you can get your kids in on the act. You may start with the easy one, such as a handshake or giving you paw when giving them a treat.
57. Dedicated Space for Bicycles and Gears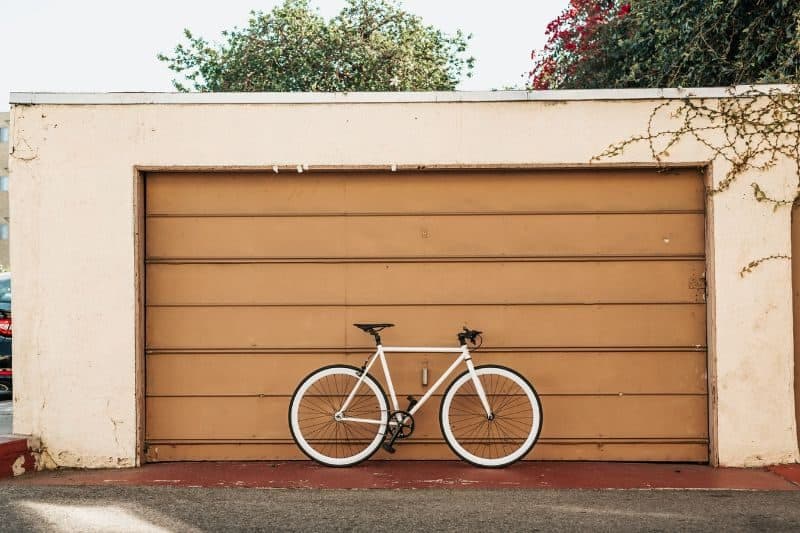 While bikes are often our pride and joy, they're also an awkward object to store, and when not lent properly against a surface, they can be easily knocked over. If you're fed up with seeing your children's bikes and bicycle accessories being scattered all over your garden space or patio area, you might want to consider buying a storage unit. 
Speaking of bike storage solutions, transforming your log cabin into a dedicated space for your little ones bikes can be your best bet! This is also an excellent way to protect your bicycles from the harsh weather conditions and from theft.
And with an accessible bike storage, you'll enjoy a garage or outdoor space with less clutter and more parking space.
58. Outdoor Shower + Toilet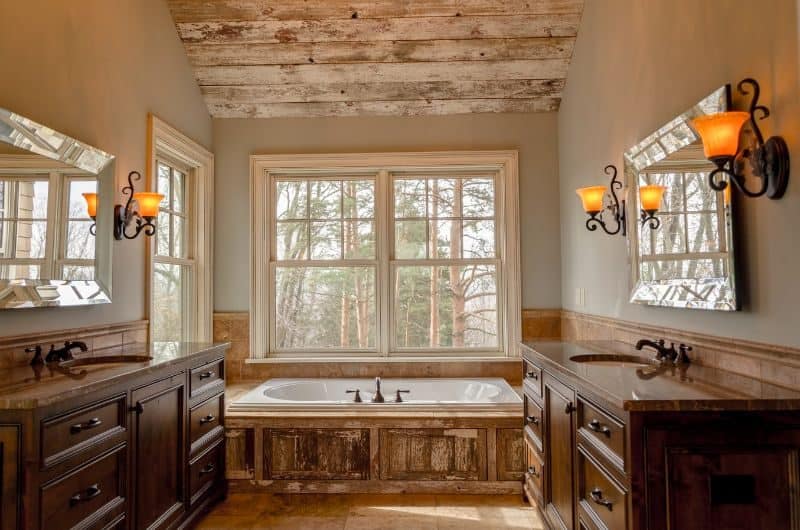 Imagine how relaxing it would be to take a cool shower outdoors on a hot summer day, or reaping the benefits of having a separate bathroom—avoiding the morning queues in the busy house.
To make this idea work, converting your log cabin into an outdoor shower or toilet cabin can be a fun and practical idea. All you have to do is to look for a water source and a draining system or plumbing pipe running through your log cabin building that can dispose of water properly.
Some called this idea 'eco-toilets.' In fact, a variety of composting and eco-toilets are now available. Opting for a built-in one means you won't have to go through the expense of connecting your log cabin to the sewage system.
But for a cost-effective alternative, we suggest taking advantage of your existing outbuilding and let your creativity run wild by building your dream outdoor shower without the direct aid of experts or professionals.
59. Business Expansion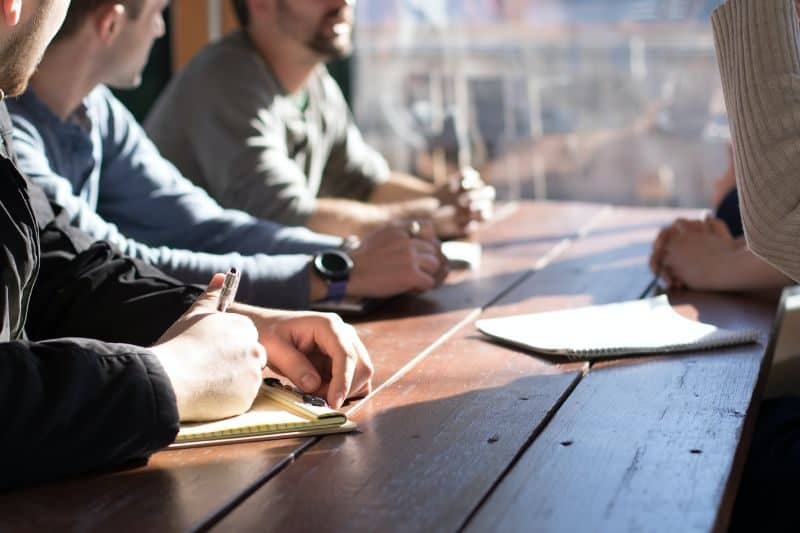 A garden building is a cost-efficient way of starting a business, particularly for small ones, or growing your current enterprise. For instance, if your small business needs extra space or a dedicated area for storing inventory and overstock items, a storage building makes a perfect business expansion solution.
With a log cabin in your backyard acting as your business expansion, this will help you cut all the expenses and risks involved with purchasing or renting an actual office space. If you're starting a small business, experts suggest avoiding additional expenses.
To maximise the space of your business cabin expansion, you can add commercial grade shelving or a storage system. Additional storage also can simplify your inventory management.
You can customise your building expansion with the office space you've always wanted as well! Overall, turning your current garden building into a business cabin is a great way to make money and start your own company without a huge investment.
60. Storm Shelter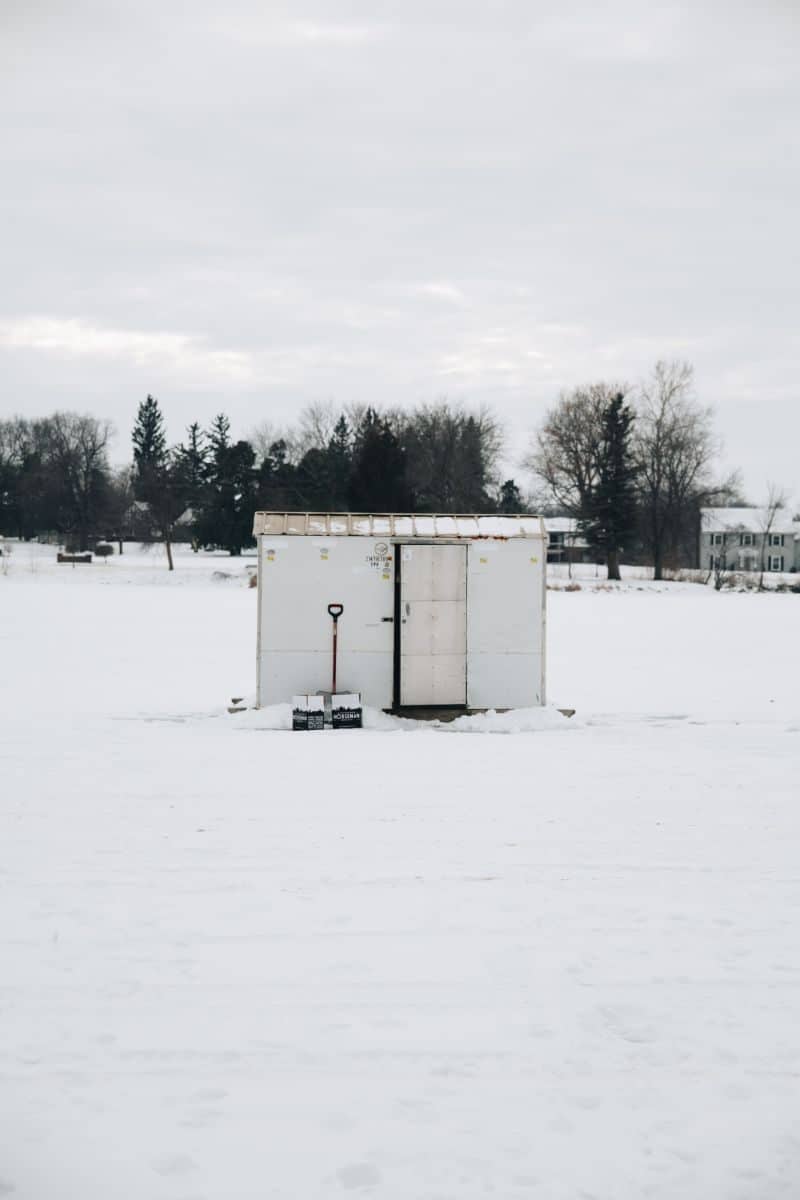 A violent storm and other natural disasters like tornadoes can creep up without warning. In case of natural disasters, do you and your family have a safe place to take shelter?
Don't wait for a tornado or storm to strike before making one. Small garden buildings make excellent storm shelters along footpaths and hiking trails with heavy foot traffic.
A safe room or storm shelter like this can provide an extra layer of protection during a destructive storm. Plus, everyone in the household can get to it easily, eliminating the risk of travelling to a storm shelter down the street or in the area.
If you've ever been caught in a storm while on foot, you know that a small yet high quality log cabin storm shelter can become a very valuable place of refuge and at the same time, reassuring you and your family know where to go before a storm or tornado strikes.
61. Animal Feed Storage
When it comes to homesteading, storing animal feed can be a challenge. With mice, rates, squirrels and other pests around, you have to fight against them in order to protect your feeds.
An effective way to feed your animals well while cohabiting nature requires a bit of creativity on your part. To protect the hay and grain needs from scavenging rodents as well as from moisture, animal feed storage always comes in handy.
Instead of hauling all the feed at once from the barn every time, why not consider getting a small building or make use of your log cabin and place it near your feeding area? Not only converting your garden building into a feeding storage can shield your feeds from pests, but it also can save your energy and speed up your chores.
Tip:  To reduce feed loss, make sure you're storing the feed properly. They shouldn't be kept where the sunlight can get to it. Otherwise, this will reduce their quality.
62. Camping Cabin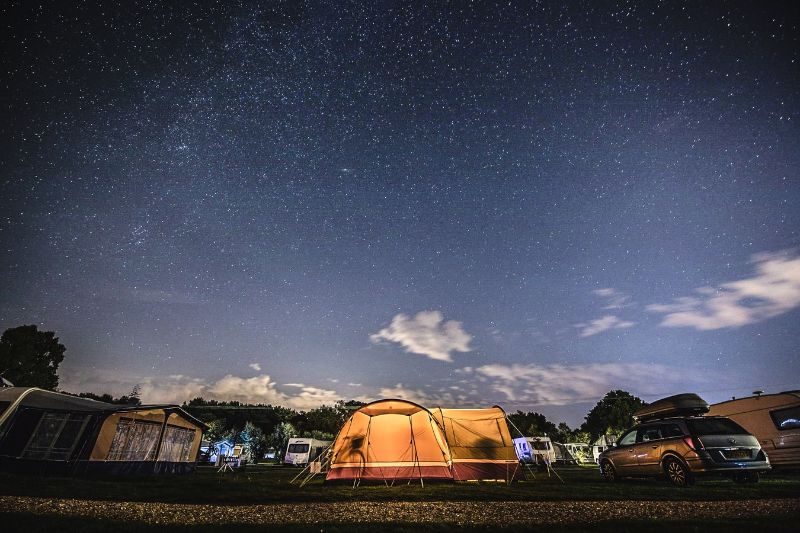 Camping is a combined tranquillity and adventure type of outdoor activity, providing you with the ideal opportunity to unwind in style. Not only a camp out will let you spend quality time with your family and friends, but it is also good for your soul.
While staying at the campsite also offers a much-needed relaxation, a staycation camping or backyard camping can also benefit your soul from the virtues that nature emits. If your family and friends enjoy camping in your back garden, take a break from using a tent and starting opting for a lifelong camp out cabin.
This is particularly ideal if you own a piece of land that's perfect for camping. Compared to the usual tents, a camping cabin guarantees you with a more secure and protected environment against the inclement weather. Not only that but this also saves up your time to set up a tend every time.
63. Trash Cabin
If you don't have some wheelie trash bins, you can still hide those insightly trashs of yours and keep them secured and away from the scavengers with a trash shed out of your log cabin. Your trash cabin could also act as a convenient spot to keep your outdoor cleanup tools, such as brooms, outdoor dust pans, and yard waste bags.
By placing your pile of trash inside a log cabin can also improve the appearance and appeal of your property. As long as you have a sturdy mini cabin building, it can hide your waste while keeping it organised.
No sight of trash outdoors means a clean property. I mean, who doesn't want that, right?
64. Sports Dugout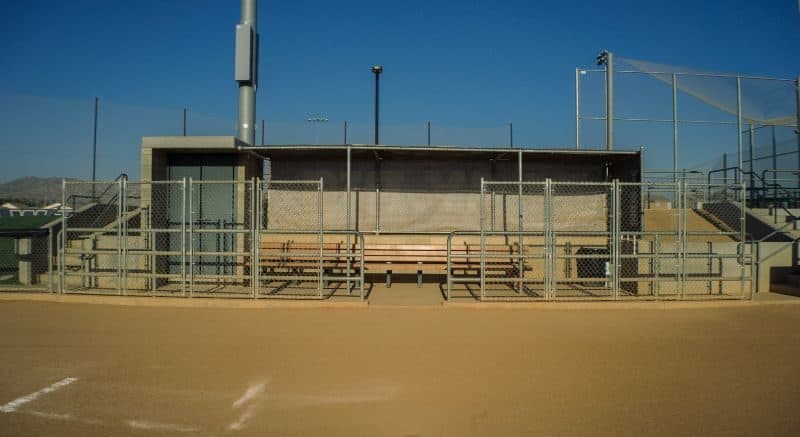 Using a high quality garden building for sports is something that is greatly overlooked. One of the best uses of great outbuildings for sports is baseball dugouts.
A baseball dugout acts as the bench area of a team, which is usually located between the first or third base and the home plate on the field. Dugouts are used by coaches, players and personnel to sit when they're not playing. A dugout can also be used for strong equipment.
If you're into baseball and have a mini field in your property, you can use your log cabin as a dugout instead of the usual baseball dugout. A log cabin building is strong enough to be built as a dugout and it provides a roof to protect the players and equipment against the sun and rain.
Tip: Mark the final size and the shape of your log cabin dugout on the ground. There should be enough room for all the members, including space for extra storage. Consider adding a wooden bench as well, long enough to seat all the players and staff.
65. Music Therapy Room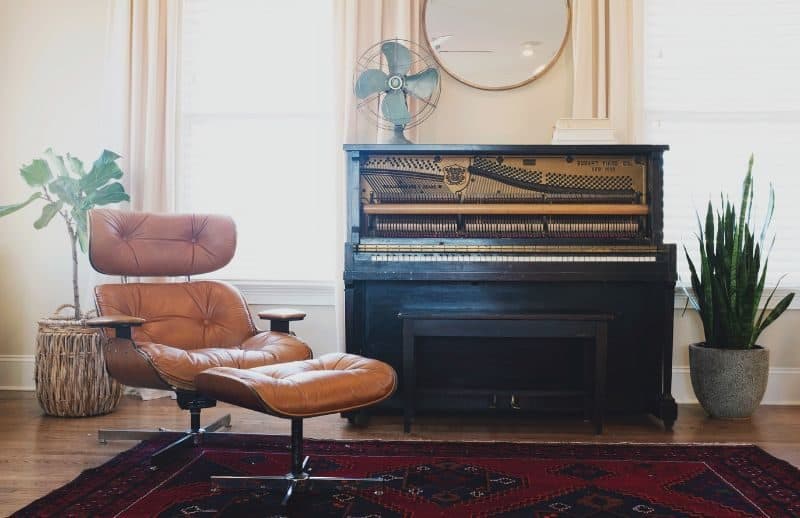 Another way to relax in your log cabin is to let yourself be immersed with your all-time favourite music. A music therapy room is a highly soundproofed space with a surround-sound stereo system installed.
If relaxation is what you're looking for, a music therapy log cabin room can be your best shot. You can equip the room with Bluetooth capability so you can lay back in your favourite sofa or reclining chair while exploring your ultimate playlist for relaxation in peace.
When designing your music therapy room, make sure there's enough natural light and at the same time, less distraction. Thus, it's recommended to place the windows high along the wall, or you can attach curtains or blinds so you can loosen up in a peaceful manner.
The good thing about a music therapy room is that it will make you feel like you have your own home music studio.
66. Outdoor Living Space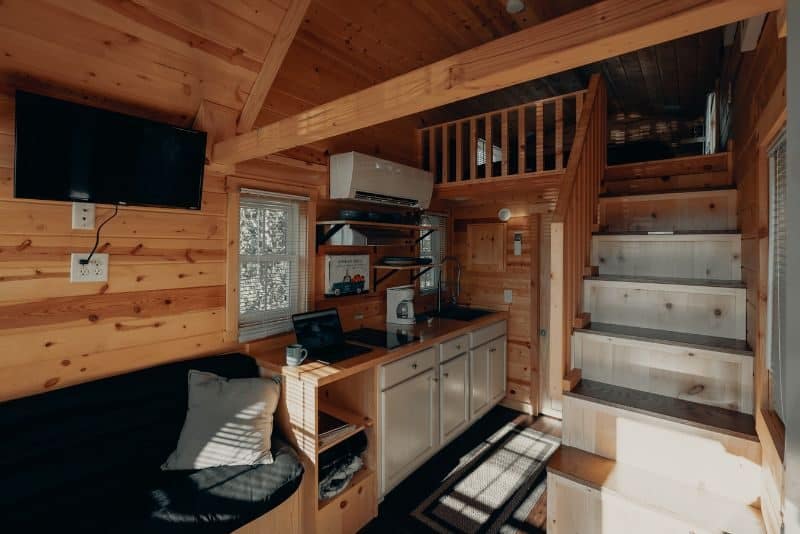 You either have an unused outbuilding in your back garden waiting to be converted into a comfortable living space, or maybe you bought a new piece of land and you're planning on getting a garden building as a home until you have saved up for a house.
Looking for ways on how you can transform your log cabin into a living space on a budget? We've got you covered!
Regardless of the size of your log cabin, you can transform it into a liveable space, such as a living room, a personal reading area, a backyard house, a man cabin, guest house, or even a house.
Although a log cabin is not as spacious as a house, there are cabins about the size of a 20-square-foot apartment unit. When it comes to furniture, less furnishing or DIY, multipurpose, and convertible material ones can be an option, such as: a sofa bed, a bed with drawers, convertible or extendable dining or study tables, and seats with an interior storage.
Seat pads and cushions also make an excellent companion to your  furniture. Cushions make seating a lot more comfortable and lively while a blanket can keep you warm and cosy during the cold nights.
67. Gardening Company
It turns out that garden buildings like sheds and log cabins are not just for storing gardening equipment. Other than being the best gardening storage solution, they also can be a place to seek solace away from the hustle and bustle of everyday life and perhaps indulge a hobby.
Do you enjoy doing gardening work? Maybe it's time to turn your passion into a career by starting a gardening business! You don't have to start big; with a great range of outdoor buildings like log cabins on the market, you can start your small business in a log cabin.
A cabin can also be used for storage, keeping your gardening supplies in one place. And considering your gardening company is suited in the comfort of your backyard, you can begin with helping your neighbours or the locals keeping their garden well-maintained while making an income.
Don't you love it when you're earning money doing what you love?
68. Pet Grooming Business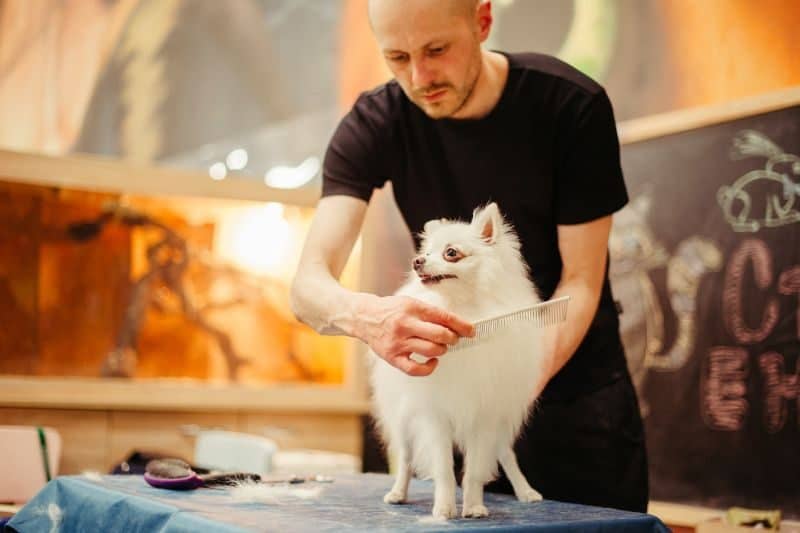 Most pets are treated as part of the family. Thus, their well-being as well as their grooming become an important aspect of every pet owner. This also can be the starting point where owners can go and come up with their own pet grooming salon business to cater to this need.
Pet grooming salons are not much different from beauty salons and spas where humans go to for pampering. Generally, a pet grooming service includes: bathing, hair drying, trimming and styling, hair brushing, nail cutting, and even pet massage.
If you're thinking about starting your own pet grooming business, a log cabin converted into a pet salon will make a profitable solution. With this, you can help make pets prettier by giving them a shampoo and hair trim, clipping their nails and styling their fur.
Although pet grooming is not an easy job and requires experience, if you're an animal lover and have great people with skills, this business idea might be a good fit for you! 
Tip: It's important to focus on the basic pet grooming service first when starting on your business. Feel free to add more options and even features as your business grows.
69. Architect's Studio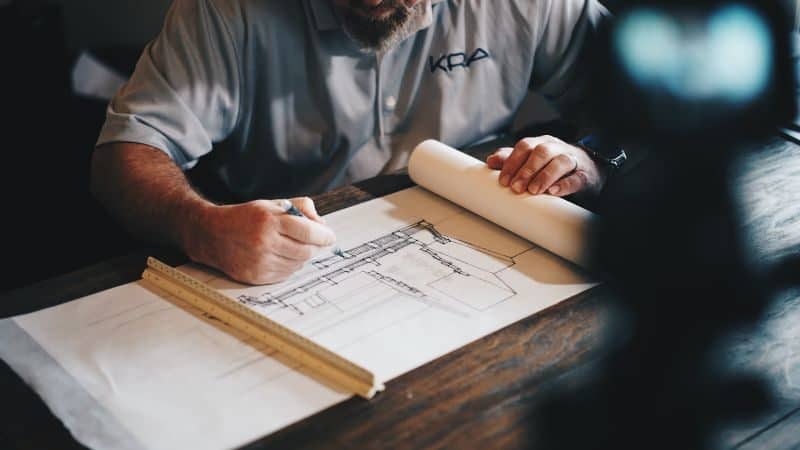 Architects make money by designing buildings, permanent and temporary structures, including designing consultations on construction projects. Some are starting their firm to make their business more profitable.
Turning your log cabin into an architectural studio for business and work from the comfort of your garden space is conceivable. Starting your business from your log cabin or a shed building also helps you cut additional expenses of a studio or office rental.
A great perk of having your own architect studio in your backyard is your freedom to plan, design, and review the construction of a new or pre-built building, for instance, from the comfort of your cabin building and garden.
If you want to learn how to start your own Architecture Firm and whether it is the right fit for you, feel free to read this article, courtesy of How To Start An LLC.
70. Rental Space/Airbnb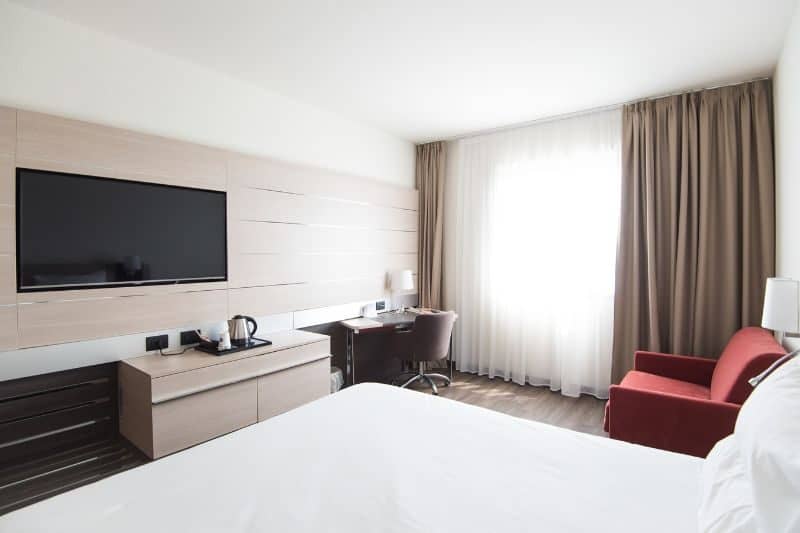 Log cabin rentals are one of the best options for starting a new business, especially if you live in a popular area with magnificent views. You can use your log cabin/s for business as an Airbnb while earning extra income!
When the cabin is not being used for a long time, the act of renting it out is an effective tool to help you in offsetting the costs of owning it. You can customise the interior with a unique and homey design and allow people to experience nature in a beautiful log cabin Airbnb.
To maximise the feeling of space, you'll want to stick to light, bright colours on the inside of the cabin. Whitewashed walls are a popular trend for modern log cabin buildings. The outside can be painted in any colour you fancy, or whatever complements around it.
71. Farmer's Market Booth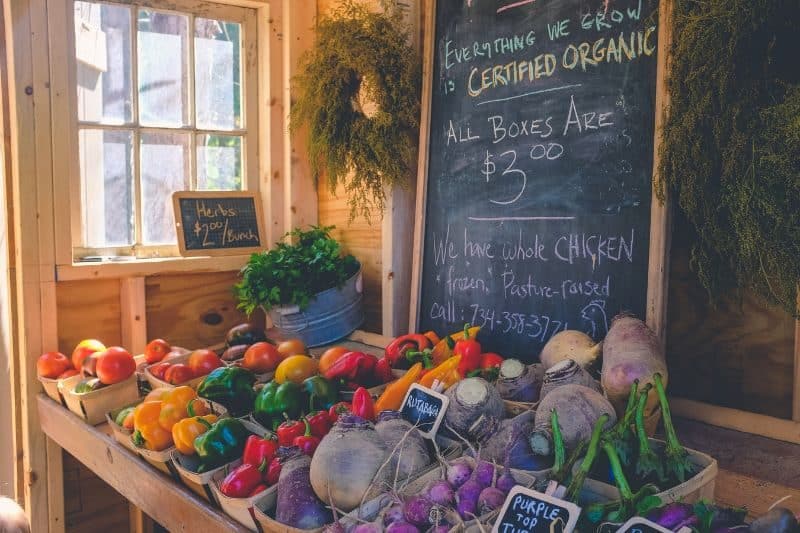 If gardening and growing fresh produce is your hobby, starting your own booth at your local farmer's market where you sell your own produce to your neighbourhoods is an excellent way to make the most of your fruits and vegetables, including flowers.
No matter what kind of products you grow, you can work to collect the excess or reserved greens and prepare them in your yard, then set up your mini log cabin booth at your town's farmer's market to sell them.
The good thing about utilising a log cabin building as your booth is that the building structure is sturdier compared to normal tents, providing a robust cubby or stand for you and your veggies against the harsh weather conditions, including strong winds. What's more, a log cabin can provide an ideal amount of space for storage.
Tip: Choose a perfect location for your log cabin booth; it should be visible and accessible. Don't put all your eggs in one basket, and don't sell the same thing as the other vendors. Make sure to have an array of fruit, vegetables, and flowers at your booth.
72. Beekeeper (Beehouse)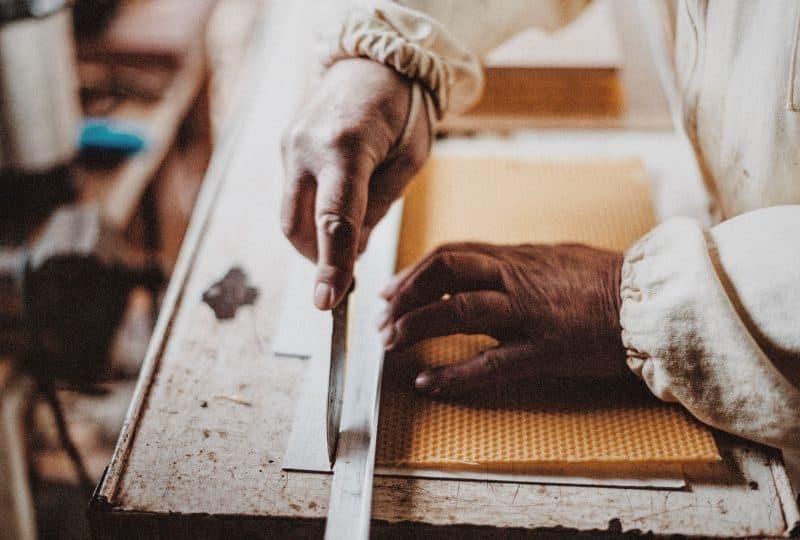 Another small business option you can consider is raising bees for honey production. Beekeeping is a business opportunity with social, economic, and ecological benefits that only requires minimal time, labor and resources.
Beekeeping isn't just about collecting honey. Getting to know your bees, including their behaviors and their response to the natural environment around them are part of this fulfilling career. Speaking of the environment, it's crucial to provide your bees with the ideal setting for them to forage.
Don't have a massive land for them to thrive? You can invest in a log cabin building and use the space to house your bees, and start a colony while earning money.
To ensure a more profitable business, you can rent your bees for commercial crop pollination, sell pollen, rear queen bees or sell bulk bees, or donate honey to a local food market or kitchen to generate a tax deduction.
73. Car Detailing and Electronics Repairs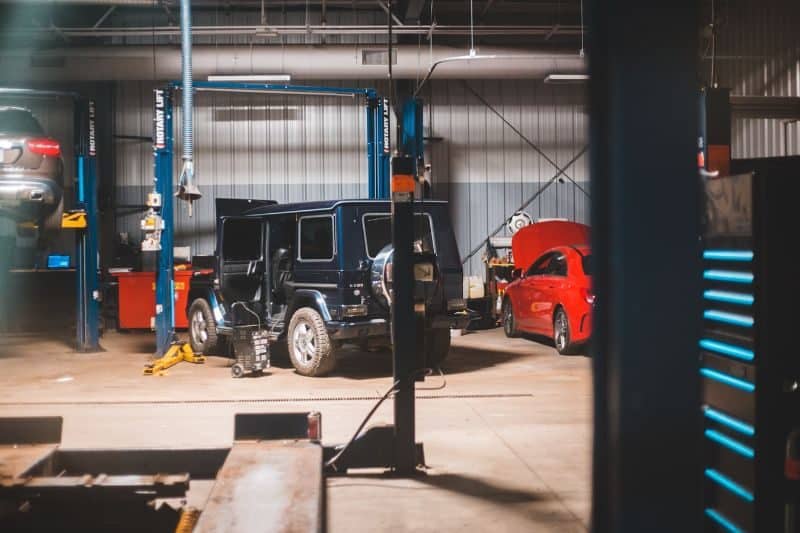 If you take pleasure on fixing and working on vehicles and electronics, a car detailing and electronic repair business is ideal for you! This type of business can be a great way to earn a living and run a successful business.
You could start your auto detailing business and have people or acquaintances bring their cars to your yard. The good thing about this is that it doesn't require up-front investment.
A log cabin in your backyard can be used as your mini office or working area for cleaning and detailing cars or repairing electronics for service. You also can use the building to store your tools and equipment, including spare computer and smartphones stuff.
Of course, you need to know the proper methods and a hands-on experience to be successful. Before starting, make sure you have acquired all the ins and outs of a vehicle detailing and electronic repair business.
If possible, you can take a quick course or weekend lessons, or get any job at a shop offering auto detailing service. These are some effective ways to give you hands-on experience that will come in handy.
74. T-shirt Printing Business
Looking for another creative activity or small business idea you can do in your backyard? 
Although printing on shirts could be as simple as a home DIY project, having a dedicated space for doing the task and for storing the bulk printing materials like a heat press machine renders a convenient working environment.
How about setting up a screenprinting space with the use of your log cabin and offer a variety of printing services, such as t-shirts, tote bags and more? Once your log cabin space has been set-up, you can start adding the basic equipment inside the outbuilding and decorate your small business space. 
Start with the printer as it's the most important item you'll need. Then install your computer and start organising your graphic paper, printing and cutting materials in one place to keep your working space neat and tidy.
If your log cabin offers you enough space and if your budget allows you, you can add a washout station and water source, and conveyor dryers so you can produce a good quality outcome.
75. Recycling Service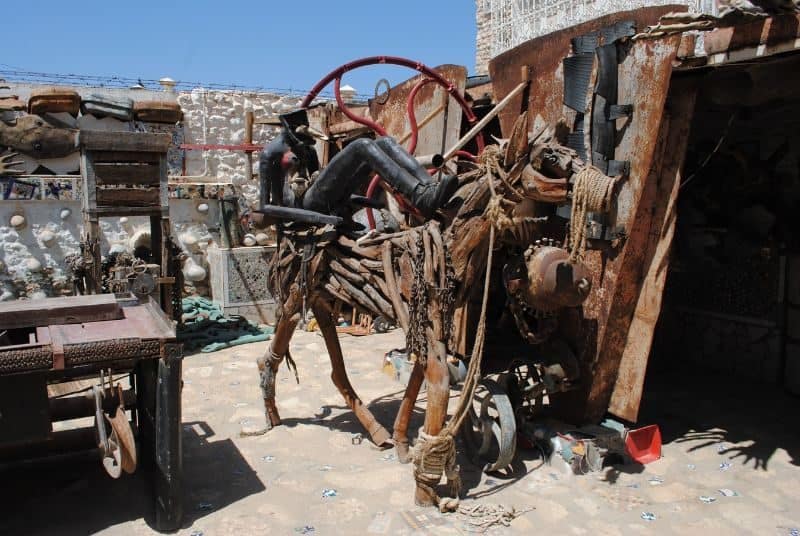 Whether your goal is to start a small junk removal business, scrap collection service or another enterprise, you could also start a recycling service where you pick up items from homes, around the neighbourhood, or businesses and then sort those items for proper recycling in your own backyard space.
But with all the recycled mess, your garden will likely be filled with random items which eventually could lessen the value of your property. This is where a log cabin comes in handy. 
You can use the outdoor building as a working area where you can sort out the collected items without worrying about ruining the beauty of your backyard. Whether it's a used clothes store, scrap metal collector, or junk collection service, a log cabin is a great start for your small recycling business.
76. Garden Getaway
What we like about garden buildings is that they can be utilised all year round. Regardless of the weather outside, you can sit undercover and in warmth to relax and enjoy the natural beauty of your garden.
Adding a hammock or a hanging chair can be your chill-out spot, making you feel cosy and relaxed in the comfort of your cabin getaway. You and your family can spend your summer hanging in the shade while reading, relaxing, and enjoying the fresh outdoor air.
What's more, log cabins also make a fantastic, cosy hideaway when the cold weather begins to settle and the snow starts creeping into the weather forecast. For a better heat retention in the wintering months, insulation is key. 
You may also want to consider installing a heater in your garden building, though do bear in mind that this may require having electricity in your log cabin to begin with.
77. Spa and Massage Room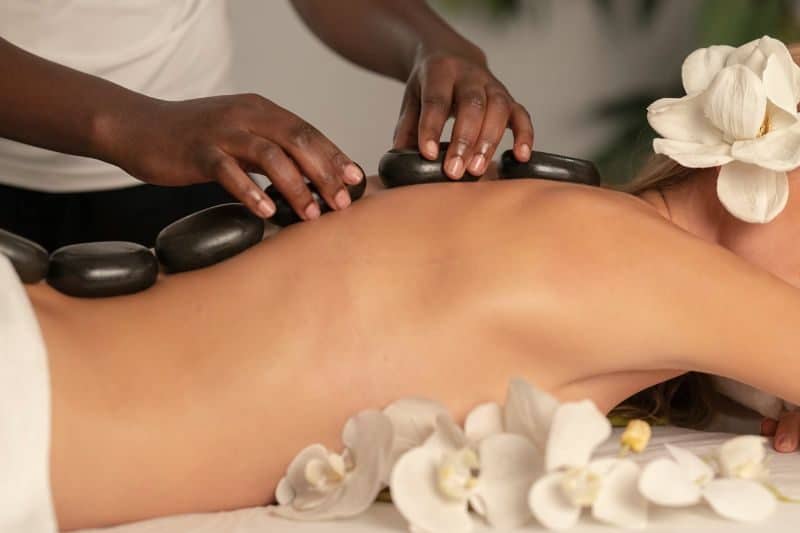 Dreaming of operating your own luxury spa? Now may be the perfect time to get started!
If you have a space at home or a log cabin that is ready to be used, why bother making a short one-day appointment at the Spa, when you can indulge in this fantasy every day and anytime?
Whether it's for business or personal interest, a massage followed by a pedicure and manicure sounds very rewarding and relaxing. Even better, if the Spa and Massage Room is within the confines of your own home.
A log cabin can be the perfect location for building your dream spa room. You can invite your family and friends, or even help individuals with a deep tissue massage service and relieve their stress and body pain.
When converting your log cabin into a spa and massage room, be mindful of the spa objective: relieve tension while allowing your mind, body and soul to relax. With this, you need to select your main colour or theme for your spa. It should be something that helps you and your acquaintances relax as the light dims in preparation of sleeping muscle induction.
78. Sleepover Sanctuary
If your children love hosting sleepovers, how about designing and decorating your log cabin building for their next slumber party?
Log cabins make a great dorm living or sleeping sanctuary on big or small scales. And since we're talking about 'sleep' here, it is important to provide your guests with a good night's sleep.
Just a few simple tweaks, you can make your log cabin a stress-free zone where your kids, including you and your family, can take restful nights. As for the furniture and decoration, imagine you are decorating your own bedroom.
You can add a bed— the best one, a bench at the foot of the bed to make the room feel pulled-together, and toss a cosy throw over your duvet. Adding a rug is also ideal if you wish your feet to land on a cosy spot when you swing them off the bed.
For the paint, you can opt for soft neutral and earthy colours as they are easy on the eyes and can blend harmoniously, while deep, rich colours absorb light and put the mind at rest.
79. Filming Room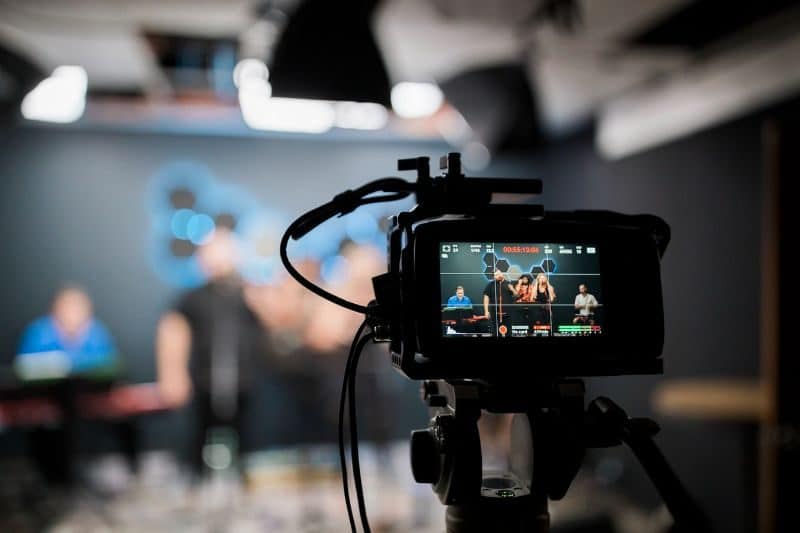 Whether you're planning to take your content production up a notch or you just want to have your private space for your filming passion, setting up a studio to record high-quality contents from home may seem daunting at first.
Building a filming room from scratch may even require you skills that you might not have, or equipment you can't afford. But if you have a log cabin, you can make your dream filming studio happen without breaking your bank.
Prepare your log cabin building by cleaning and tidying up the space. If it needs painting, you can opt for white to render a bright and clean filming space. As for the lights, natural lighting is very flattering and can drastically improve the quality of your studio and video.
If possible, instead of investing in a soft-box lighting, you can position yourself facing the window or consider adding more windows to the outbuilding. You can read this Setting Up A DIY Home Video Recording Studio for more helpful and cost-effective tips (via Thinkific Blog).
80. Florist Shed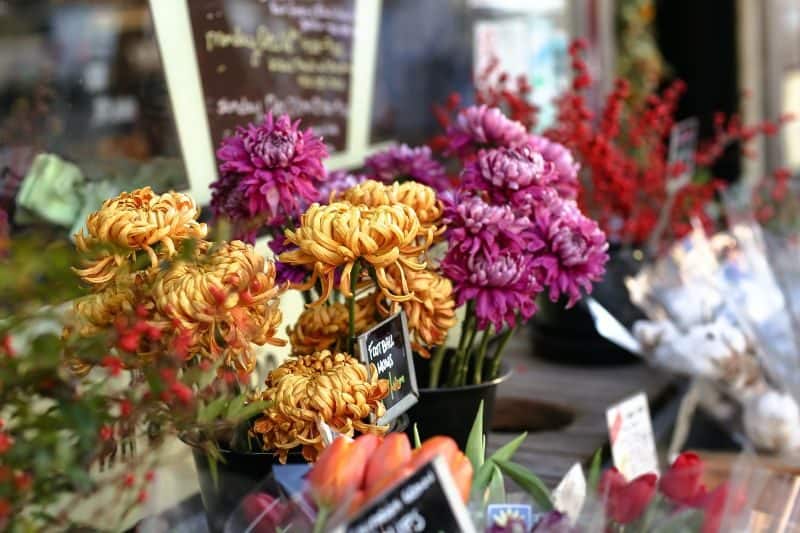 The florist business industry is now huge, offering a vast great opportunity to start a successful company. If you take pleasure in arranging and selling cut flowers and if you are passionate about being a florist, then a love for flowers and business is key.
There are so many creative ways to open and start a flower shop business, and of them is the florist shed. Instead of renting space and a building, a log cabin can help you open a flower shop or expand your current business without breaking your budget. You can add an European nostalgic feel in the design of your log cabin to attract customers while showing off your amazingly beautiful flowers.
When you are starting out, try to keep the costs as low as possible. You may consider creating a website, and register your florist shed business with google. This is a great way to promote your business, where it can be easily found and searched.
81. Outdoor Wood Boiler Housing
Are you looking for an inexpensive way to heat your home, reduce fossil fuel consumption, or heat a large property or a few buildings at once? Installing an outdoor wood boiler may be a solution.
A garden shed or log cabin can be your best bet; both outdoor buildings make a clean, safe, and cost efficient way to heat your home without the mess or risk that comes with burning firewood in the house. 
Since the unit is placed outdoors, you don't have to worry about fire and smoke hazards. Plus, outdoor wood boilers tend to have a thermostat control that helps in keeping the heat at a constant level. This is something that some indoor wood stove or fireplace can't achieve.
You can invest in a small log cabin and wood boiler for peace of mind and a reduction in your fuel bill.
82. Pumpkin Patch Store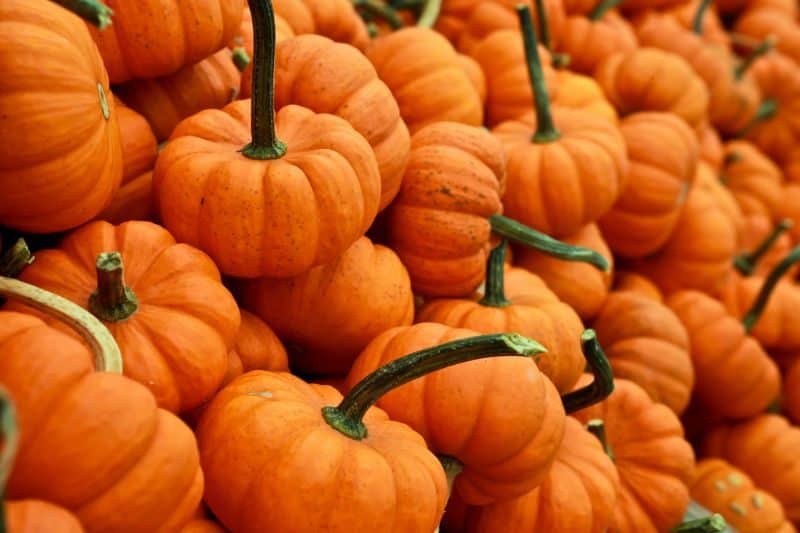 Pumpkin is a versatile vegetable that is packed with good amounts of nutrients, including disease-fighting antioxidants and high levels of Vitamin A and potassium. Pumpkins also make a wonderful addition to meal-time menus, such as pies, bars, and nut breads.
And if you're looking for a new way to bring income to your small farm, you can start a pumpkin patch and grow seasonal squash for sale during harvest season, while providing your family a nutritious meal.
With a log cabin as your gardening companion, you can store all your pumpkin harvest there safely, or use the building as a walk-in store where people can go there, see your patch and buy them.
You can also add your other fresh harvest, or store your sweet corn, honey extracted from the beehive on your farm, and more. People, mainly gardeners and farmers, will surely enjoy looking around your pumpkin patch store, especially if you have an array of fresh and organic produce to offer.
83. Santa's Workshop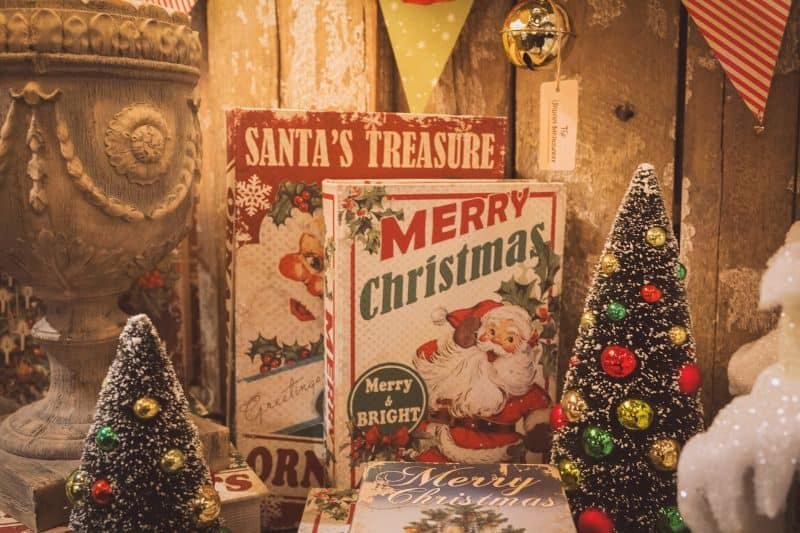 Who said Santa's workshop can only be built in the North pole? Add something fun and creative to your display this Christmas and keep up with the holiday theme with a DIY Santa's Workshop.
You don't have to build from scratch because a log cabin can get you started straight to putting the finishing touches! You can paint the cabin workshop bright red or dark green, or any colour that renders the spirit of Christmas. 
Then decorate it with Christmas lights, curtains to the windows, posts to the front, and hang a lantern or festive wreath outside the door. If you want to add some extra touches, you can build or install a chimney so everyone would know if Santa's home or not.
This is a christmassy way to enjoy the holidays with a magical touch and it's a wonderful place to serve hot cocoa and eat some s'mores with the kids during the winter holiday.
84. Community Garden Cabin
Garden buildings like log cabins are known for being the outdoor companion for gardening by many gardeners. A community garden, meanwhile, sounds innovative and perfect for a gardening project for the whole neighbourhood.
A log cabin can be the focal point of your community garden and act as the gathering place for people who don't have enough space to have their personal gardens or homeowners who have a bit of a garden but have no idea how to cultivate their own produce.
A log cabin converted into a community garden cabin can provide open space, or an area for the neighbourhood to grow food, as well as creating opportunities for recreation, exercise, therapy and education. This is a great way to enhance everyone' social interaction, including neighbourhood beautification, and overall, improving the quality of life.
85. Outdoor Pantry
Having a pantry is a dream; it lets you save money by stockpiling non-perishables while creating a visual centrepiece of your food stocks. Plus, pantries are practical and attractive additions to home kitchens. 
But what if your home does not have enough space for a pantry storage? If that is the case, why not find a way to tuck in into your garden space with the use of your log cabin or other outbuilding/s you have?
Building an outdoor pantry may seem daunting and a bit complicated, but it is actually not that complex, especially if you already have a ready to use log cabin and all you have to do is to organise the storage boxes and cabinets along with your pantry staples.
Considering that your pantry is outdoors and your log cabin is keeping valuable items inside, security is crucial. You can add a padlock or latch with a key for extra protection. 
A siren can also be perfect if your log cabin is near your home, or a movement sensor security that you can attach outside of your garden building will do.
86. Backyard Coffee Shop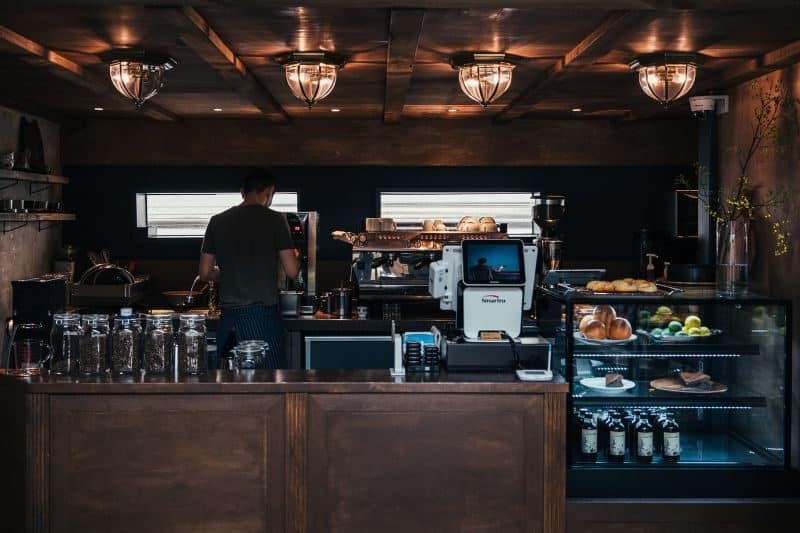 The answer to your dream backyard coffee shop is having a garden building, then the rest is up to your barista skills. If you are a coffee lover and enjoys building mini structures, you can combine these two passions of yours with a log cabin coffee shop in your backyard.
Whether it is a private coffee shop or for starting a small business, making use of your current log cabin, especially if it is unoccupied, will lessen the manual labour unlike when you are building the building from scratch.
You can do a little makeover to the cabin, such as repainting, fixing the roof or gutter, installing tiles or changing the windows, to name a few. Then you can start adding the decorations like a chalkboard, mini tables and chairs, small fireplace, pastry display, and of course, the coffee makers and coffee essentials.
As the weather is getting nicer, drawing us out to enjoy the sunshine, this may be the perfect time to get more creative, and enjoy that comforting cup of coffee in your own yard.
87. Pottery Studio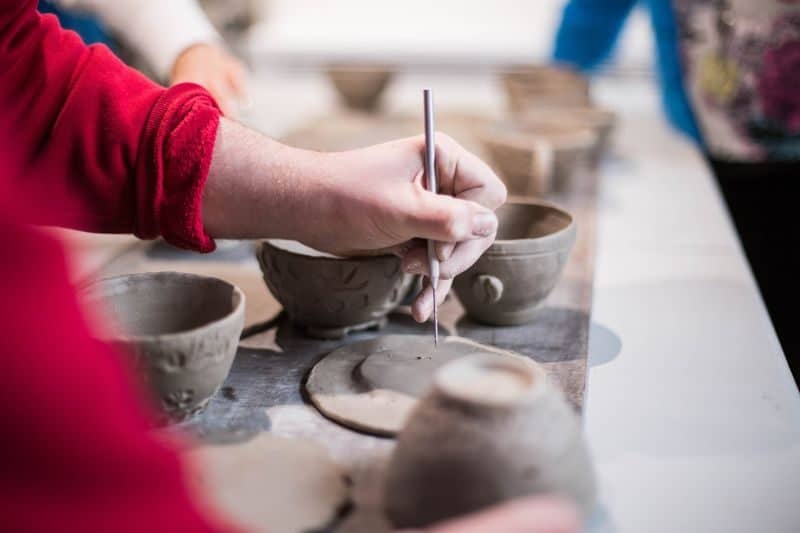 For someone who loves making arts and crafts, having a special place to spread out your materials, as well as having a peaceful and quiet place where you can concentrate doing your craft is a dream.
However, finding the ideal space, whether it is at the comfort of your home or outdoors, is not an easy feat. Unless you have a spare garden building in your back garden, you are one step closer to building your own pottery studio.
Setting up a pottery studio will require some investment, but once you have the essential equipment and with a minimal maintenance, your cabin pottery studio will last for many years.
To complete the look and feel of your pottery studio, make sure you have a good all-purpose wheel that is suitable for many different pottery skill levels. A work table, of course, as well as a shelf for storing your equipment, clay, and finished pieces. If you have enough space, consider adding a damp room and glazing area.
88. Sewing and Weaving Studio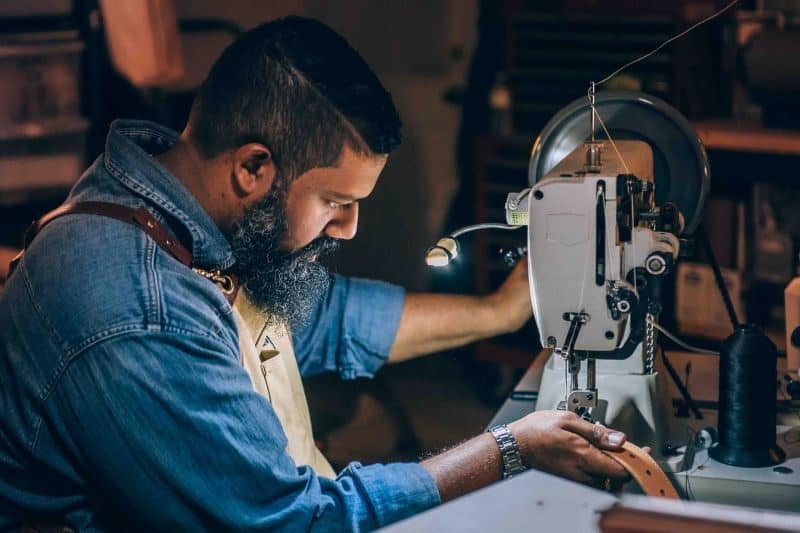 Whether you're a professional designer looking for a perfect space to organise your sewing materials and finished designs, or you just got your first sewing machine and you want to hone your skills—a log cabin can act as your dedicated spot to boost and stimulate your productivity and creativity.
A large log cabin with big windows can provide you enough space to display your latest creations as well as plenty of natural light and a sitting area for your customers. A small fitting room will come handy, especially if you have customers or models come in for fittings.
A small cabin building, on the other hand, is enough to store your sewing machines and other materials. You can also add a rack for your mini clothing line. This is also the ideal size for beginners alike.
Regardless of the size of your log cabin, consider investing in a sewing kit organiser to keep small items in place. At the end of the day, it is the small stuff that ends up making a big difference in workflow. So keep your sewing studio as neat and organised as possible.
89. Chemical Storage
One of the best ways to store chemicals safely at home is to put them in storage, preferably away from the kitchen or the kitchen sink—if possible, outdoors as long as you have a log cabin that is ready to use for storing.
Try to keep the chemicals you normally use at home to a minimum then the rest, mainly the flammable and toxic ones, in your cabin storage. Add shelves to organise everything in one place. If you will use containers, make sure you label everything.
You may also keep your spare cleaning essentials like gloves, mask and goggles, in the log cabin to free up the space of your kitchen sink. Also, do not mix or combine hazardous chemicals in one container as they can become more hazardous. Let alone the violent reactions like poisonous gases or even explosions that may occur.
Tip: Ventilate your log cabin as chemicals and their containers have the potential to release dangerous quantities of vapours or gases. These vapours quickly accumulate and present a considerable hazard if left unventilated.
90. Plant Gallery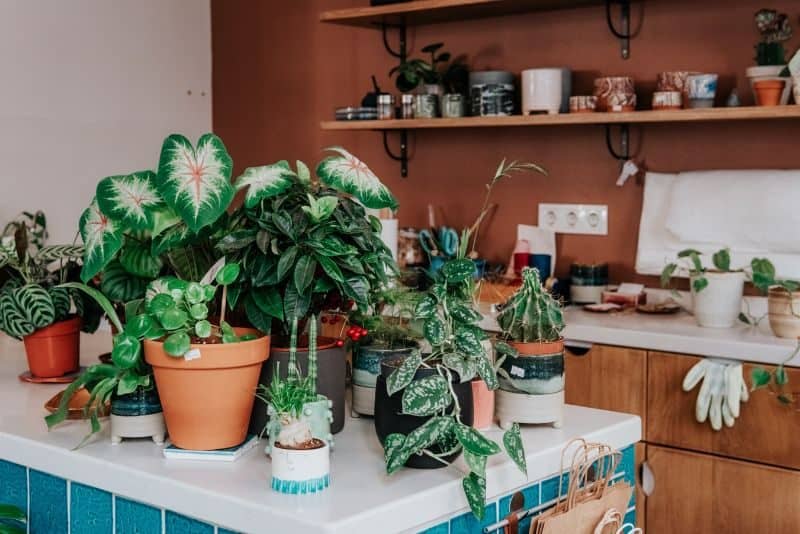 A plant paradise is a dream for plant lovers. If you are one of them, it is time to flex your green thumb.
But what if your living space cannot offer you with extra square footage? A log cabin can be the key to making your plant paradise into a reality, and start your own plant gallery in your backyard!
Whether it is newly purchased or you are re-purposing your old outbuilding, transforming your log cabin into a haven for your indoor greens can provide a serene environment for your perennials, annuals, and other houseplants. You can add floating shelves or racks to showcase your beautiful, fully-bloomed collections.
Use larger pots and add a few smaller plants to create a focal point as well as add beauty to your gallery. You also may want to consider adding bright and fragrant flowers inside to draw the attention of your little guests or fellow anthophile.
To make them thrive, make sure the garden building has enough source of sunlight, perhaps a small area inside where soil and other essential nutrients, including gardening tools and equipment, are being stored in one place. So when you need to tend your plant, the needed tools and materials are just around the corner.
91. Hosting Room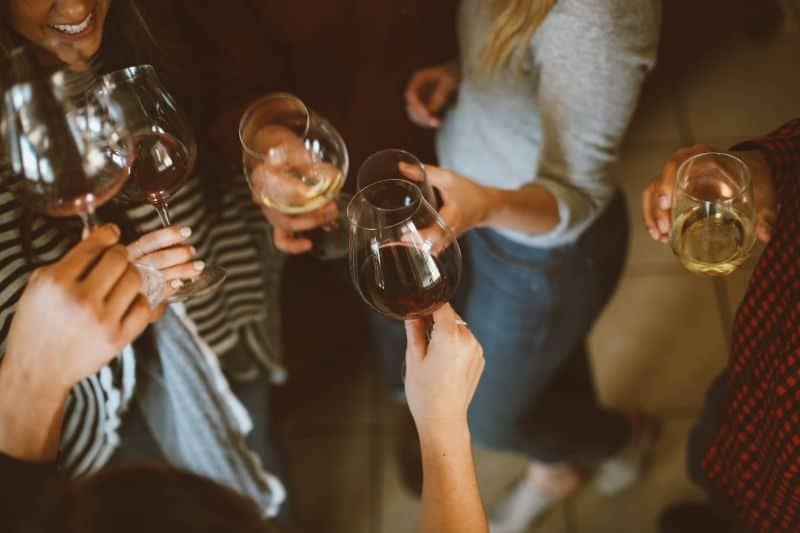 Our homes can be chaotic sometimes—with kids playing around, cluttered space, to name a few—it is not just at leisure or accessible for entertainment. As much as we want to invite our family or friends over, there is no room for them to lounge.
This is where having a log cabin in your backyard come in handy. This type of garden building is too lovely to use it only for storage purposes. With its visual appeal alone, you can convert it into a hosting room where your guests can gather, sit, and enjoy a glass of wine in a peaceful environment.
You can decorate the space with homey decorations so your guests will feel cosy and homelike. Add televisions, comfy couch, dining tables and chairs, and a mini kitchen and bathroom to complete your hosting room set-up. Of course, do not forget some entertainment pieces like board games, Xbox, or DVDs for some movie marathon.
If possible, you can create a small bedroom in case some of your guests need to stay for the night.
92. Food Hut
There are a variety of ways to provide extra entertainment and awesomeness to your outdoor parties. Other than the infamous BBQ grill, which is something that a summer outdoor party would not be complete without, how about adding a mini food hut in the corner of your back garden?
If the log cabin's space allows you, you can put the grill inside the food hut along with your cooking utensils, glassware, party essentials, and decorations. You may also add a menu board on the wall to give your fellow some hints on should they expect throughout the celebration.
Or maybe you are planning to start a street food catering business. A log cabin transformed into a food hut sure makes a cost-effective way to make your most exciting food scene and let people around get a taste of your latest pop-up kitchen dishes.
You can place it in the comfort of your backyard space, particularly if it is open and accessible. This is an excellent way to send signals to your neighbours that you have fresh dishes on the menus.
Or you can rent out a space near the park or somewhere with a large crowd to attract potential customers.
93. Barbershop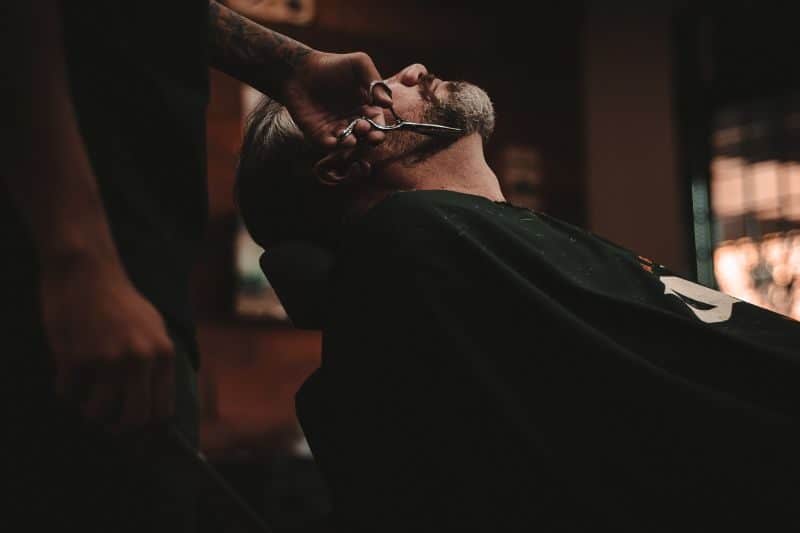 If you are wondering about if it is possible to run and operate a barbershop in your yard, this is the sign you have been looking for. Or maybe you want to cut down the cost of hiring your own space, then having your barbershop in the garden could also be the answer.
Just think about the fact that you no longer have to commute every day, instead an easy stroll along the garden path to work. Plus, the luxury of your very own space as well as the freedom to create your own vibe and be your own boss!
To make this possible, all you need is a log cabin (or any other high-quality made garden building) and the rest is on the overall aura of the backyard barbershop, and of course, your barber skills.
This is the perfect time to create the warm, inviting and chilled-out space you have always dreamed of for your business and customers. Adding a TV on the wall and air conditioning units that will keep the customers fresh and the environment convenient during the hot summer days are a big plus.
Just set up your barbershop exactly as you need it for your consultations, then leave it that way. It will always be ready for your next client.
Note: Make sure to meet all the business requirements, such as getting a license to operate, beforehand.
94. Portable Building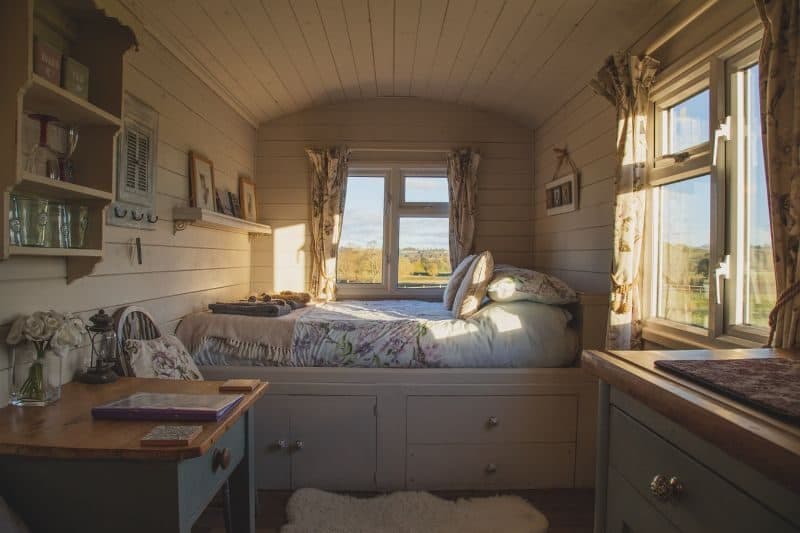 Have the 'great outdoors' keep calling for you and your family? Looking for low-cost ways to get away from the city and go on a little adventure with your friends?
Motorhomes or Recreational Vehicles (RV) can be your adventure companion and go for a long weekend break on whim. You don't have to worry about where you and your family will stay because with an RV, you already know you have a roof, a dry bed, a place to eat and play while on the road.
But if an RV is out of your budget, you can put your log cabin on wheels instead and take that dream vacation! Transform your log cabin into how a motorhome works and build it with space in mind to provide enough room for the mini kitchen, dining area, bunk beds, and a room to store almost anything.
You can store perishable foods like canned goods, bottled water and sodas in the exterior cabinet along with everyday items, such as spare clothes, blankets, pillows, toilet paper rolls, and some cleaning supplies. Do not forget the camping and other outdoor equipment, including games and toys.
This task may cost you at first but it will be cost-effective in the long run. It won't be easy building it from scratch too, that is for sure. So having professional help or expert assistance is recommended.
95. Little Marrakech
Marrakech is a peculiar yet stunning city that renders beautiful architecture and bright colours. Its history and culture are enough to allure people in the former imperial city.
No wonder why many people are starting to get inspired to decorate their humble homes that echoes the beauty of Marrakech. If you are one of them, what is stopping you from creating a Moroccan vibe in your garden? 
Brace the smell of spices in your garden and make yourself feel like you have entered another world by converting your log cabin into a little Marrakech! Furnish the cabin building with cushions, throws and wall hangings, and add a spot for meditation or even yoga to create a relaxing atmosphere.
Don't forget the bohemian decorations, lanterns, patterns, sophisticated accents, and any pieces that can flawlessly execute the Moroccan decor trend. Is possible, invest in an Arabic and Berber carpets, display a Moroccon style teapots and teacups, argan oil and products, spices, scarves, and many more!
Trust us; this kind of log cabin transformation will give you a room to rejuvenate your mind, body and soul.
96. Country Pursuits
A den dedicated to country pursuits can be achieved with a log cabin. With all the mess gone from the house, you can finally dedicate time and space to you and your family's hobby.
You can keep your hiking gear, fishing tackle, camping supplies, climbing equipment, and other outdoor essentials in the den. If you have some basic horseback riding equipment or your RV essentials, you can also keep them in the den.
Add storage cabinets, shelves or racks inside the den to display all of your souvenirs you got from each country you and your family visited. It could be leather goods, tea pots, laces, ornaments, a variety of postcards, whiskeys, wine, traditional masks, ceramics, just to name a few.
Seeing all your souvenirs in one place is a gratifying experience and a memorable way to remember all the places you visited, keeping the memory of your trip alive.
Since most of the mentioned equipment is quite expensive, security should be your number one priority. We recommend you to include a heavy duty sliding bolt and 7 level lock, and security screws.
97. Press Box
Garden buildings are so versatile that they can be even utilised in the sports fields. For one, as press boxes. The press box is where announcers and commentators go to oversee the game, and usually photographers and fingers as well.
Just like the sports dugout that we have talked about earlier, you can use your log cabin unit/s as press boxes. They make a great alternative to traditional press boxes and are ideal for small stadiums like high school football fields.
They can be built multiple stories high, as well, offering a great view of the field while providing extra space to have a garage below for commentators to park.
98. Winter Hideout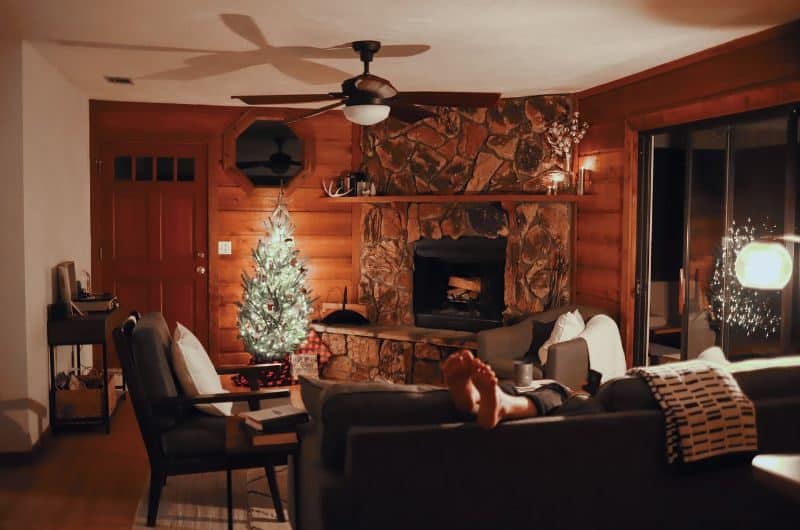 You may or may not have heard about the summer houses before—it is an ideal garden building to use during the summer, hot months; hence the name. But do not be deceived by the name itself because it can be used all-year-round, too!
Although most garden buildings are designed and built like that, you can still be creative and a bit extra by creating an outbuilding, e.g. a log cabin, that is intended for the wintertime. You can call it, you know, the winter hideout!
Since the building will be used as a hideaway during the colder months, it is important that your log cabin is insulated and equipped with something that will keep you and your family or friends warm throughout your stay.
An insulated log cabin can give you a warm and cosy garden room during the cold winter months and cool, refreshing and comfortable ambience during the sizzling summers. With proper insulation paired with an electricity supply, your cabin can be the perfect haven to escape to from time to time.
You can add a mini fireplace and a couch facing it, add television or a projector screen for some entertainment, a tiny kitchen where you can prepare your hot cocoa, and more. To make the environment cosier, make sure to add soft pillows and paired with blankets, warm rugs, cushions and other homey decorations.
99. Space Cabin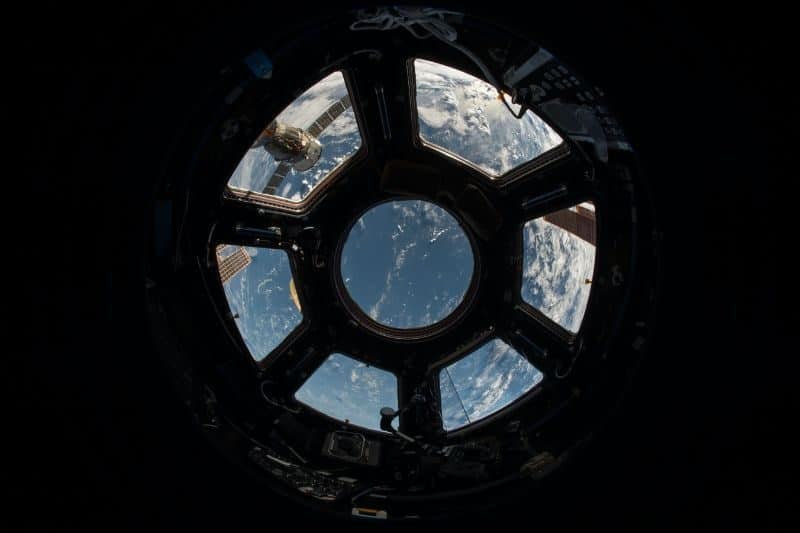 Dreaming of launching your own rocket and making your way into space? Work in NASA or maybe build your very own space task group? Whether it is a hobby or something that you believe will help you hone your wicked skills and expertise, then a backyard space station sounds like an 'out of this world' plan!
You can decorate the log cabin the way how the International Space Station (ISS) looks like or a NASA-inspired working place, or customise your own space station that will suit your needs. Add computer screens on the walls that show the view of the earth, control booths, and a  clear cabinet to keep your spacesuit.
A bookshelf will also look good to showcase your favourite science and math books, including some space-related books. You may also consider opting for a space cabin style for your home office!
Along with your typical office essentials, you can display a globe, an astronaut figurine, a picture of the solar system, or anything that will make you feel that you are in space—the possibilities are endless, so is the universe!
100. A Halloween/Spooky House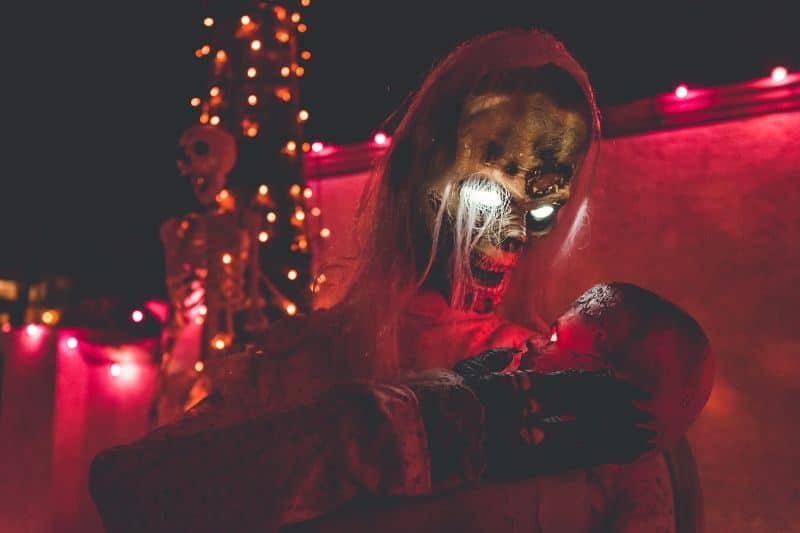 If you can build Santa's workshop out of your log cabin for Christmas, a spooky house sounds like the perfect spooky plan for this year's Halloween! Use your log cabin to bewitch and bewilder the neighbourhood, especially the kids, with your own version of haunted house!
This transformation idea is perfect whether you wish to throw a Halloween party or just want to spook your trick or tr eaters.  Add cobwebs to create a creepy atmosphere—nothing says creepy more than a house full of cob-webs everywhere along with broken skulls and big spiders!
Skeletal hands also make great props around or on top of the log cabin. You may also consider adding spooky banners and hanging garlands on top of your Halloween house to create an eerie appearance, especially at night.
Add floating ghosts on the trees if you may or glowing pumpkins in front and some evil laughing ghost in the background. Make sure to leave a sign that kids are welcome anytime to knock in and get their candies and Halloween goods. Or you can welcome them, perhaps scare them even more, yourself while wearing your best spooky Halloween costume!