Log Cabins have a vast amount of uses. From game rooms for you and your family to your own personal private gym. No matter the use, they can be a way to bring your family together doing something you all love and enjoy. The best way to achieve this is with an incredible games room for you all to experience in your outdoor space.

Log Cabin Games Room For All The Family
No matter the age of your children, there are still ways for them to enjoy this space as well. You can create the perfect space for everyone. A great example for younger children can be a
crafts corner
where they can let their imagination run wild, in fact, adults can get stuck into all the fun here too!
This can be a fun project for family holidays with
minimal additional cost
. We have a huge range of log cabins and
log cabin summer houses
so all you have to do is find the right one for you.
Creating a Log Cabin Games Room in 7 Steps
Before you start creating the perfect log cabin games room, there are some key factors you need to consider. These are anything from security and your log cabin structure to actually starting the process and making your ideal games room.
Let's get started!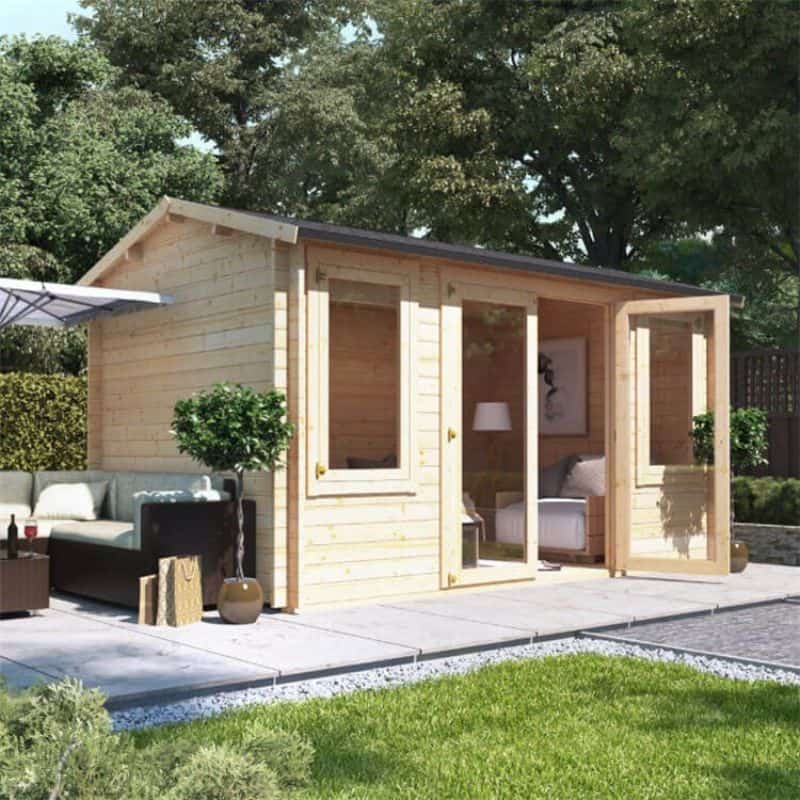 1. Have The Right Foundation
Having the right foundation is an essential starting point. Concrete, decking, paving slabs or an eco-base are all recommended as being the ideal base. Your log cabin foundation should be a sturdy, strong and level base. This prevents wood from getting damaged or the building from not sitting right. It will also help the doors to open properly and will also help to bring added ventilation in. You can build a log cabin base yourself or get someone to help you!
If you haven't yet chosen the best
log cabin
for you, take a look at the wide range of cabins we have to offer on our website. A great example of the perfect log cabin would be the
BillyOh Dorset Log Cabin
. This allows you to
upgrade the wood thickness to 44mm
, ensuring your log cabin is better insulated in the colder months. It also comes in a large size and will let in lots of light with the large windows and doors. You should also consider upgrading the thickness of your log cabin floor and roof. The
BillyOh Winchester Log Cabin
, for example, would allow you to
upgrade the floor and roof thickness
. This again
helps with insulation but also stability for any heavy furniture
items you may be wanting to place inside your building. There are plenty of different Log Cabin designs we have to offer!
2. Set up the Power and Internet Connection
Having an internet and power connection isn't essential but it definitely can enhance the game room you're creating. The possibilities are endless! You could have music, computer games, a mini cinema section and anything else you could possibly think of.
Most log cabins don't come with electrical wiring so this is something you will need to do yourself. However, if you're not sure about what you're doing, it's
important to get an experienced electrician
in to help with this part.
When it comes to the internet, there are two ways to get a connection into your log cabin. The first way is to take an ethernet cable and run it to your log cabin. An ethernet cable connects devices to the internet by being plugged into the router on one end and the device or another router on another end. This also provides a good quality internet speed. An ethernet cable can be found at most stores and online.

The second way to get an internet connection is to take advantage of WiFi antennas. This would provide you with a wireless connection into your log cabin, giving you a strong connection and fast internet speed.

TIP: Consider how many plug sockets you'll need or want so you can have multiple sources of electricity!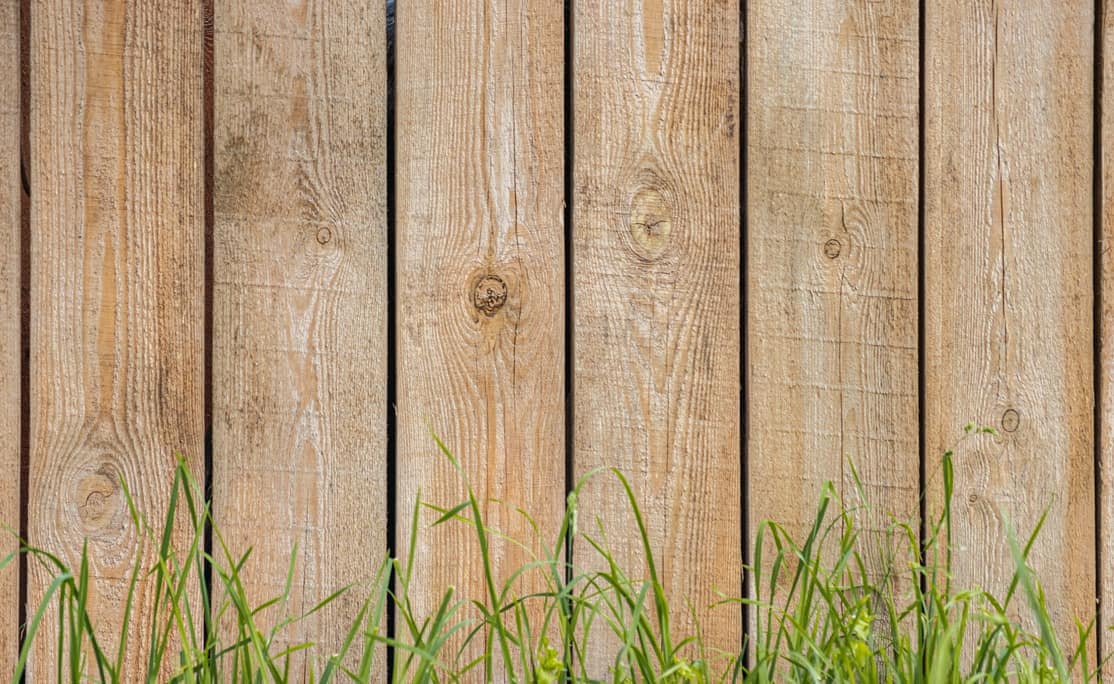 3. Weatherproofing
The best way to ensure your log cabin is fit for use all year round is to weatherproof it. This means making sure the wood and roof materials are maintained and aren't damaged to
prevent any water leaking through
for example. Below, you'll find two of the most common log cabin treatment techniques!
Pressure Treatment
The first way to do this is to order a
pressure treated log cabin
. Pressure treatment involves the wood being placed into a depressurized tank and all of the air is taken out of the wood. This is then replaced with preservatives which
protect the wood from things like rot and insects
. It's an effective treatment that ensures your log cabin is maintained and also helps with longevity. Meaning you can use your cabin for spring, summer, autumn, winter and all of the spontaneous weather in between. This is the most effective way to preserve and protect your log cabin!
Wood Preservatives
Wood preservatives are an essential way of keeping your log cabin from getting
water damaged
, this includes
mould and mildew
. These preservatives are designed to
help keep your log cabin water proof
, so using them can be a vital part of maintenance. This also helps to keep your wood, great quality wood! Even with pressure treatment, protecting your log cabin with wood preservatives can still increase the lifespan of your outdoor building and will prevent any problems from occurring down the line. Even though pressure treatment prevents insects and rot, it
won't protect your building from water seeping into the timber
. In the long run, this is also an excellent option for preservation! It's recommended that
before use
,
you treat your garden log cabin
. This will make your building more durable against the elements and will prolong its lifespan. Different treatments can vary in price so it's worth finding the right one for you and your outdoor building.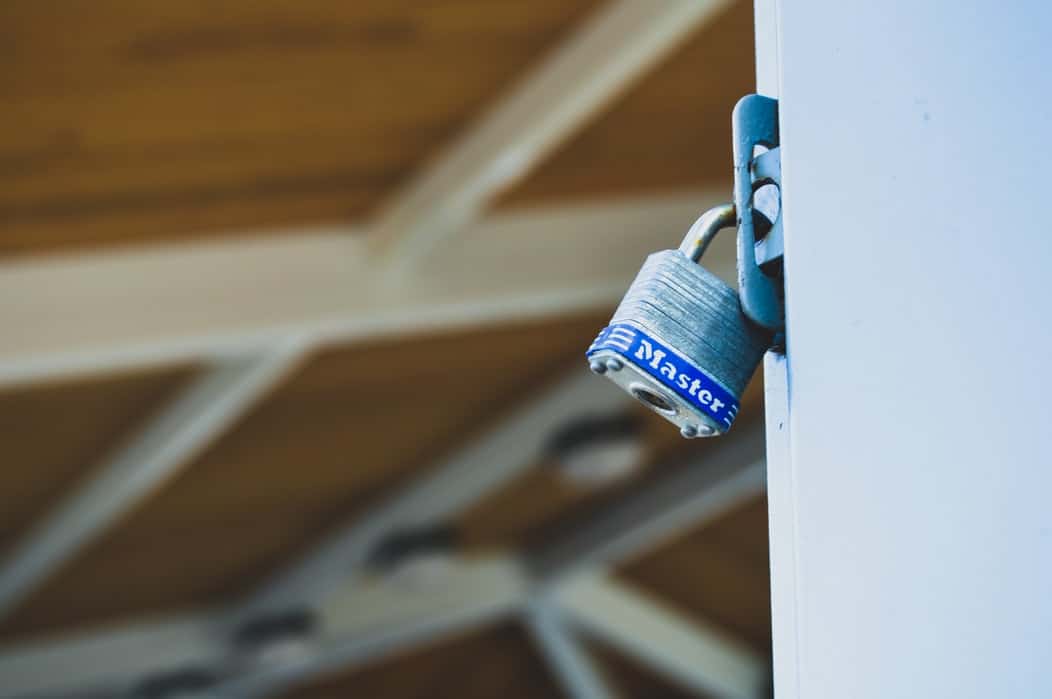 4. Secure Your Log Cabin
Security is a vital part of having a log cabin. There are a few ways to guarantee your home games room is protected from any unwanted visitors.
A security system – The most effective way to prevent any unwelcome guests is to kit out your log cabin with an alarm. It's an excellent option if you want around the clock peace of mind.
High-Quality locks – Having a strong lock is important in protecting your outdoor building. Locks that can be easily broken off should be avoided, this includes old locks that could be damaged by rust. Instead, opt for a strong padlock and hasp and possibly even a bolt.
Anchor your log cabin – When building your log cabin, consider purchasing an anchoring kit with it. This helps secure your log cabin to the ground preventing it from theft and even bad weather such as high winds.
A lack of security can make it easy for theft to occur so taking these measures into account can help to provide a safe and secure space for you to enjoy. Overall, make sure the security you have in place is strong, secure and not easily broken or bypassed.
5. Installing The Main Entertainment
The key part of any log cabin games room is the central entertainment. This is where you can now start to place all of your favourite games and entertainment pieces. Some great family fun items include:
A TV – Great for all of those movie nights you could have!
Central gaming unit – A fun way to show your competitive side and win those games you love.
Board games – The perfect way to disconnect from the internet and revel in a bit of storytelling fun
A dart board – Perfect for when you want to unwind and have some fun with friends
A pool table or snooker table – Ideal for relaxing with friends and a catch-up over a game of pool or snooker!
Air hockey table – Similar to the pool table and snooker table, this would provide hours of fun for family and friends alike!
Having several different options in your log cabin means there'll be something new for you to do every day. Consider placing shelves or a table in your outdoor building as well for both added storage and a place to play your board games as a family. Kit out your games room with plenty of activities that don't need the internet as a way to unwind from the online world!
6. Designing a Space For Everyone
Creating a space for everyone can be difficult with each person having different taste and a different idea of fun. Young kids for example can be one of the harder ages to accommodate so here are some great ways to guarantee your child can join in on the hours of fun!
Create a crafts corner – Place a little table in the corner for your kids. You can fill it with paper, pens and pencils, some clay, maybe even some paint and encourage them to let out their creativity!
A film area – If you've placed a TV in your log cabin, you could create a shelf just for your children. You can fill it with their favourite film essentials for your personal home cinema. Fill it with their favourite snacks so they can choose what they want for the film!
A swimming pool – During the summer months, you could open the front doors and let your children play in an inflatable swimming pool. They can then they can come into your outdoor space for some much-needed shade.
TIP: A fun mini DIY project here would be to create some little bags full of their favourite sweets and snacks. You can use these when you get comfy watching some at home movies!

Of course, it's not just young children who might be hard to design a room for, so here are some other ways you can complete your outdoor space:

Sports room
Collector's room
Bar 
Relaxation area
A reading space
It might also be a good idea to create storage in your garden building, find a space to tidy away all of the items after use. This includes computer games, board games and anything else you might take out through your time in there.

TIP: If you're yet to decide on a log cabin, why not take a look at the BillyOh Cove multi-room log cabin and take advantage of the extra space in a larger cabin!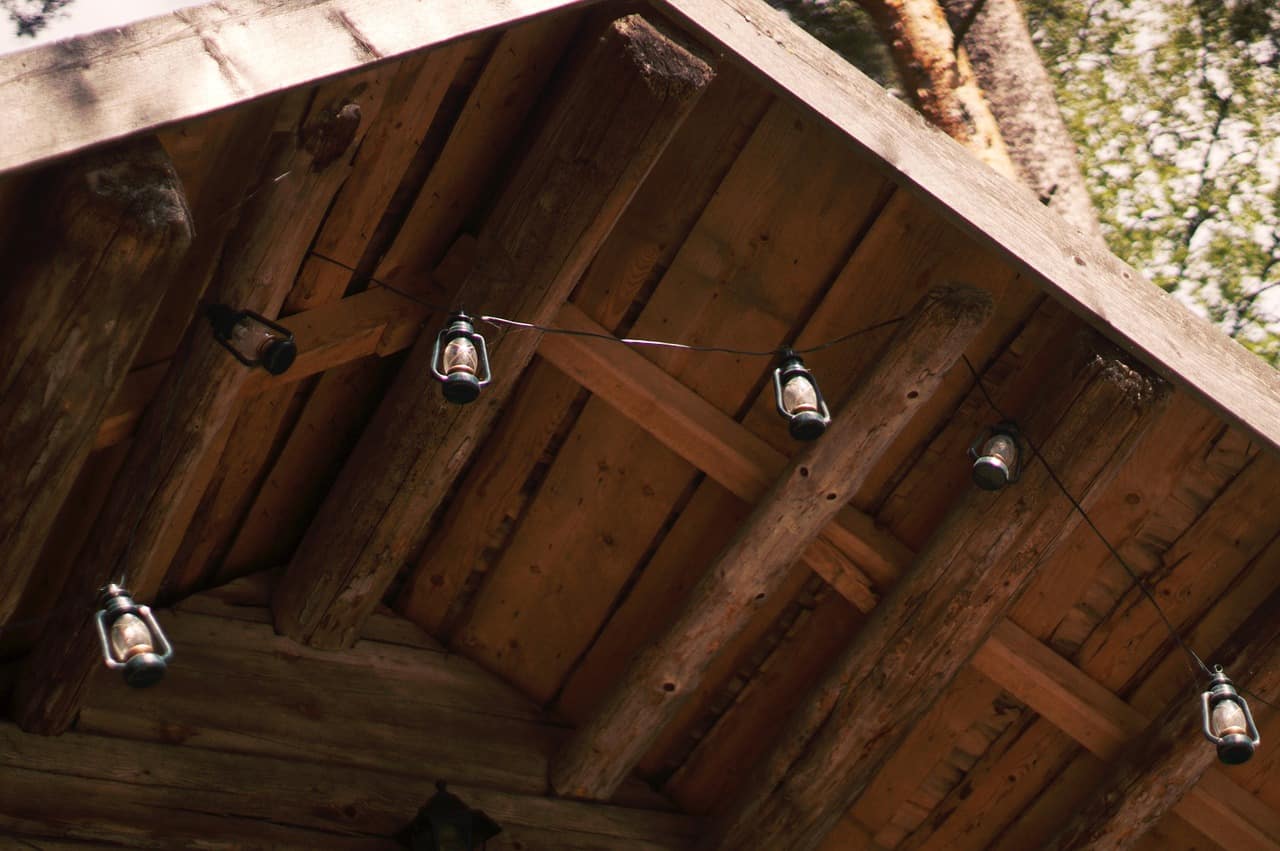 7. The Finishing Touches
Now you're at the final stage, you've added all of your favourite entertainment items into your log cabin ready to use! To finish your perfect game room off, you can place some comfy and cosy furniture items to add to the feel of the room. Low maintenance and versatile items are the best to fill your room with. Take a look below at some of the perfect examples!
Bean bags – These are a great comfy furnishing item and what's even better is you can move them around wherever you want them.
String lights – The best way to create a cosy atmosphere is to set the lighting. Adding in lots of string lights around your log cabin will provide you with a warm and relaxing space. You can also find battery-powered lights to help save on your electricity!
Cushions and Blankets – The ultimate way to create a friendly and welcoming environment is to accessorise with soft items. You could bring in a bucket where you can place all of your blankets neatly away in the corner of your room.
Sofa – A must-have item is a sofa. This could be an inexpensive sofa, useful for those family movie nights or competitive games you're just dying to play!
Mini fridge or snack area – A great added extra would be a mini-fridge. It'd be the perfect place to store those cold drinks in the summer. You could also add in your other favourite drink items for the winter like hot chocolate with some marshmallows. The ideal way to snuggle down in winter and cool down in the summer!
All of these can help to create a cosy living experience, with low maintenance items being placed inside your building, you can easily move them around to create more space when you want. They can be used all year round with their versatile use and can be loved by everyone. If you're looking for even more cabin side storage, we have some amazing log cabins with storage available. Such as the
BillyOh Tianna Log Cabin
, this garden building has the perfect to place your family bikes and gardening tools.
Shop Log Cabins
FAQs