We love to catch up with our customers to see how they're getting on with their garden buildings. So today, we've got someone special with a great story about how they transformed their BillyOh purchase.
Hi there, what's your name?
Hi, I'm Jennifer.
And Jennifer, which outdoor garden building did you go for?
I went for your BillyOh Winchester log cabin.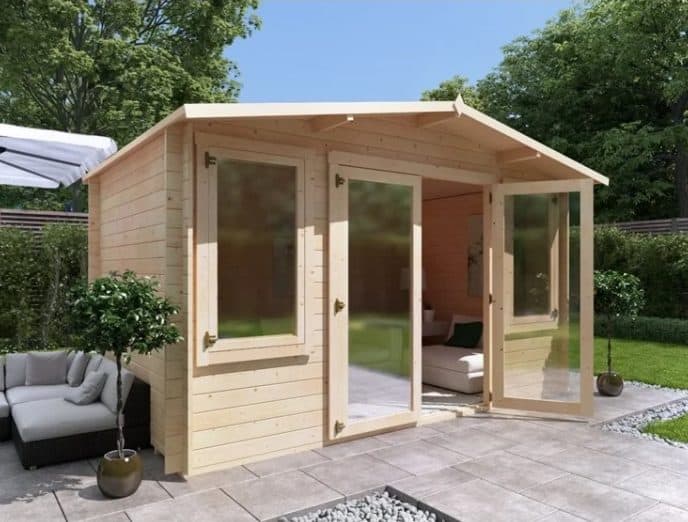 Great choice – and what size did you get your Winchester log cabin in?
I picked the 5 x 4m option,
What made you pick this particular model?
We chose this building due to its size – it was the largest log cabin on the market at the time.
Sounds like you made a great choice! So, what're you using your outdoor building for?
Over the years it's had many different uses! When we brought it, we intended for it to be used by our children as a place to socialise and have sleepovers with friends.
This quickly changed, and we invested in a pool table and our log cabin changed into a man cave. A couple of years ago our son claimed the log cabin and reinvented its use. He turned it into a gym which has proved to have been very useful over the lockdown period.

BillyOh Winchester Log Cabin Exterior
What would you say your new garden building has allowed you to do that you couldn't before?
I'm not sure…but it has definitely changed the view that we have at the bottom of the garden! And it's somehow made the garden look a lot longer and wider.
Fantastic. Have you decorated your garden building then?
When we bought the log cabin, we decorated it in neutral shades. Once it was taken over by the boys they put their stamp on the decor by filling it with football memorabilia and a TV.
Good on them! And what's your favourite thing about your building?
I love the look of the log cabin, it's made such a difference to our garden. I like the fact that it's had many uses and that we have this extra space to allow ourselves and our children to use it whatever way we feel best.
And what made you choose Garden Buildings Direct?
We chose Garden Buildings Direct due to the size of the log cabin. I also liked the website and found it easy to use.
BillyOh Winchester Log Cabin Exterior 2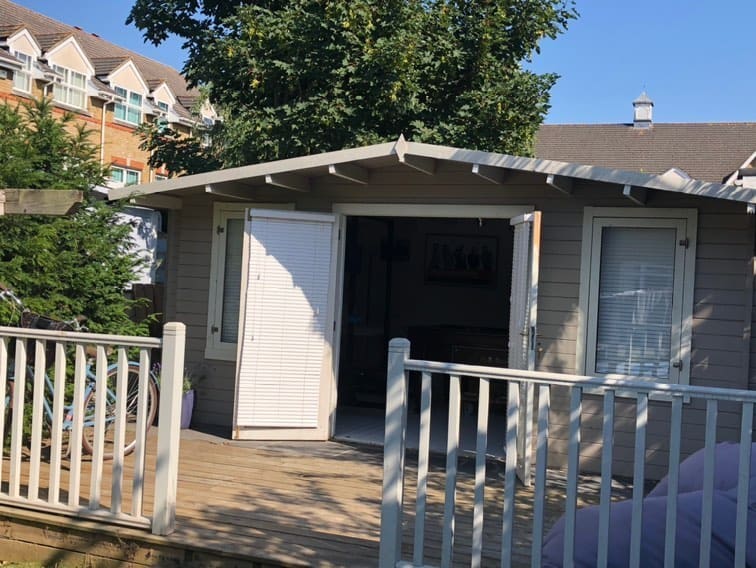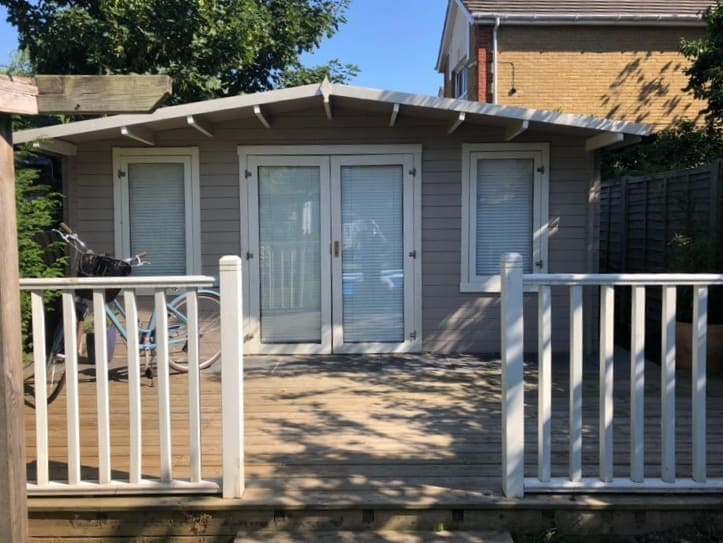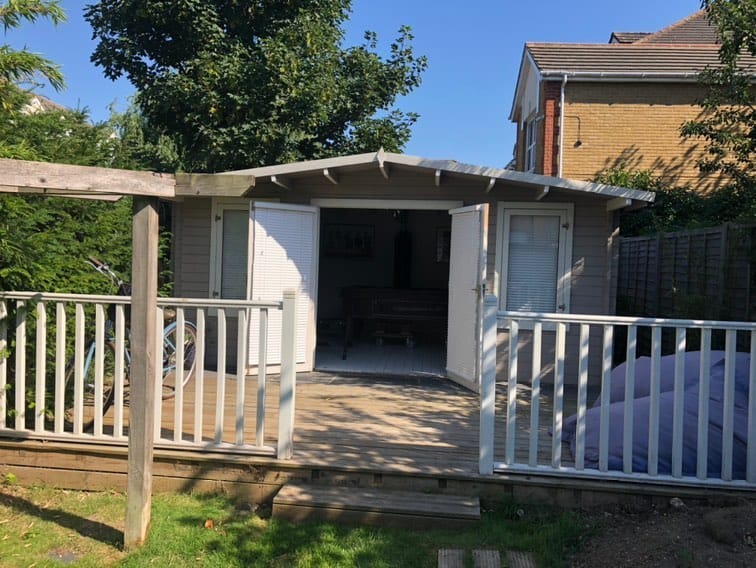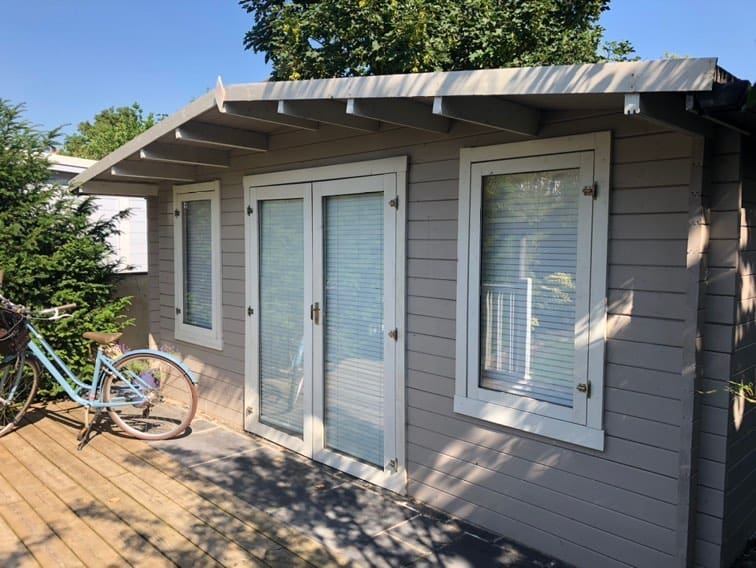 Aw, thanks Jennifer. And how was your experience with us?
Fantastic!
Almost done – any top tips for anyone wanting to create their own home gym and retreat?
Just go for it.
We couldn't agree more Jennifer, and thanks again. Where can people see more of your garden building?
They can find me at @athomewithjen__ on Instagram. 
Wow, it sounds like Jennifer really making the most out of her Winchester log cabin. So if you've got a fantastic story about your BillyOh shed, playhouse, or even a log cabin conversion – we'd love to hear. Simply get in touch with us on social media for a chance to feature here.
And if you want, you can check out more customer stories right here.
Shop Log Cabins