We love to catch up with our customers to see how they're getting on with their garden buildings. So today, we've got someone special with a great story about how they transformed their BillyOh purchase.
Hi there, what's your name?
Hey there, my name's Sophie.
And Sophie, which outdoor garden building did you go for?
I went for your BillyOh Tianna log cabin with side store.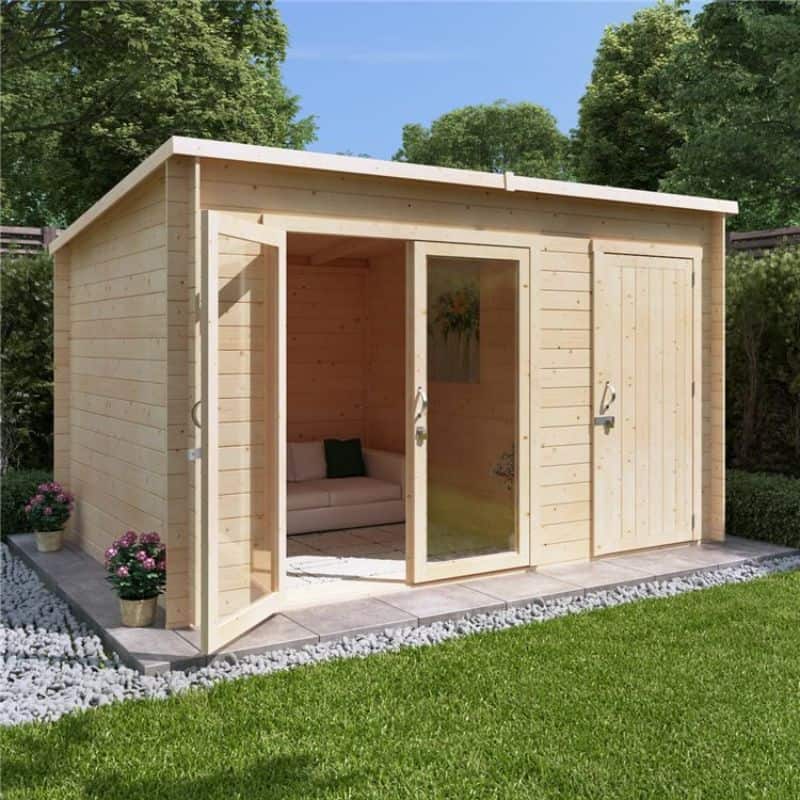 And what size did you get your Tianna log cabin in?
I went for the 14 x 8ft model with 28mm tongue and groove walls.
What made you pick this particular model?
We chose the Tianna log cabin because it was great value for money and it had the side storage. I didn't want to lose a shed, so this was a perfect all-round option. It had the best of both.
Sounds like you made a great choice! So, what're you using your outdoor building for?
Our log cabin is our little sanctuary in our garden – it's my little gin snug. We open the doors up and sit on our sofa on those warm summer nights and chill.
BillyOh Tianna Log Cabin Summerhouse Exterior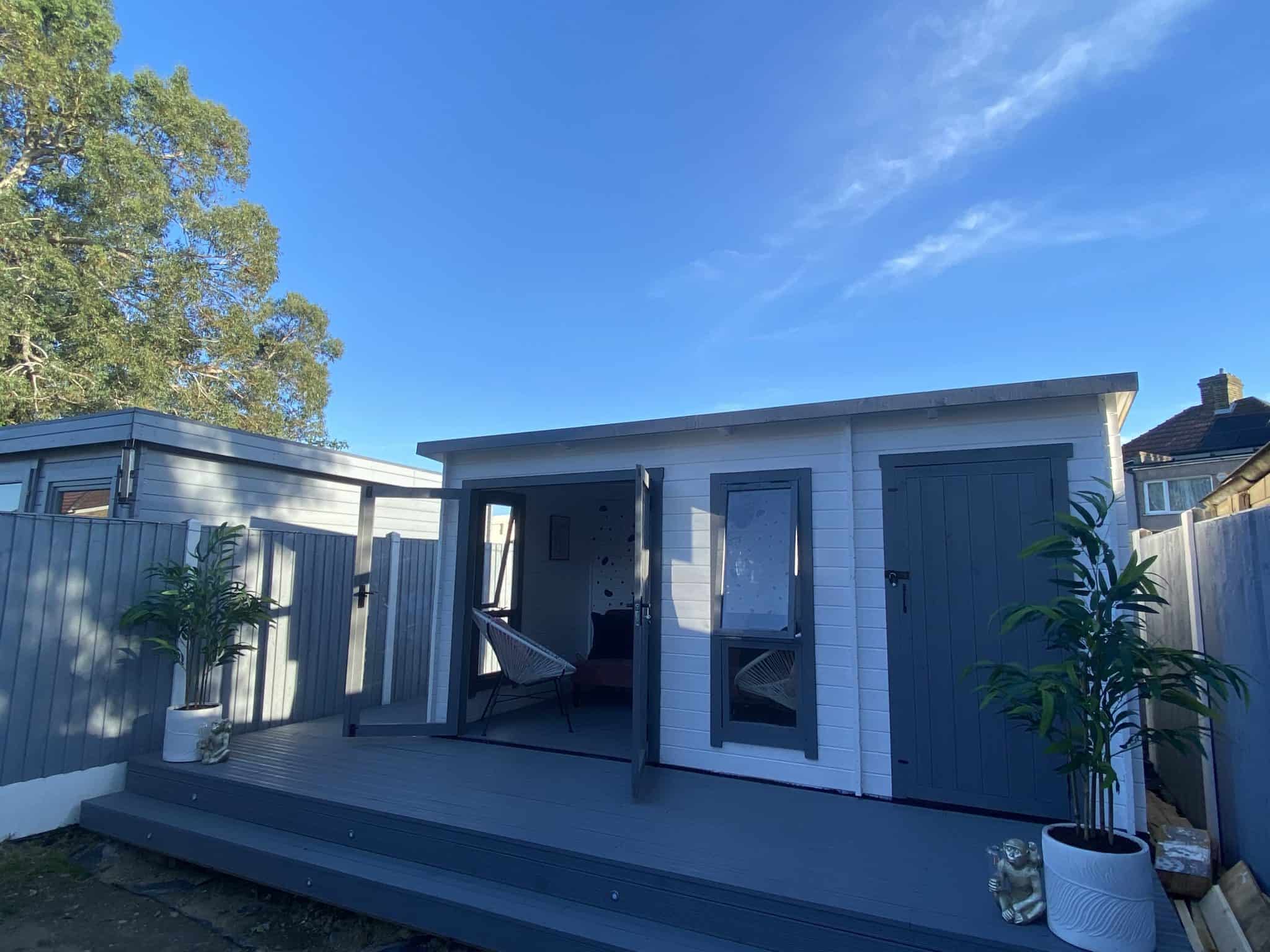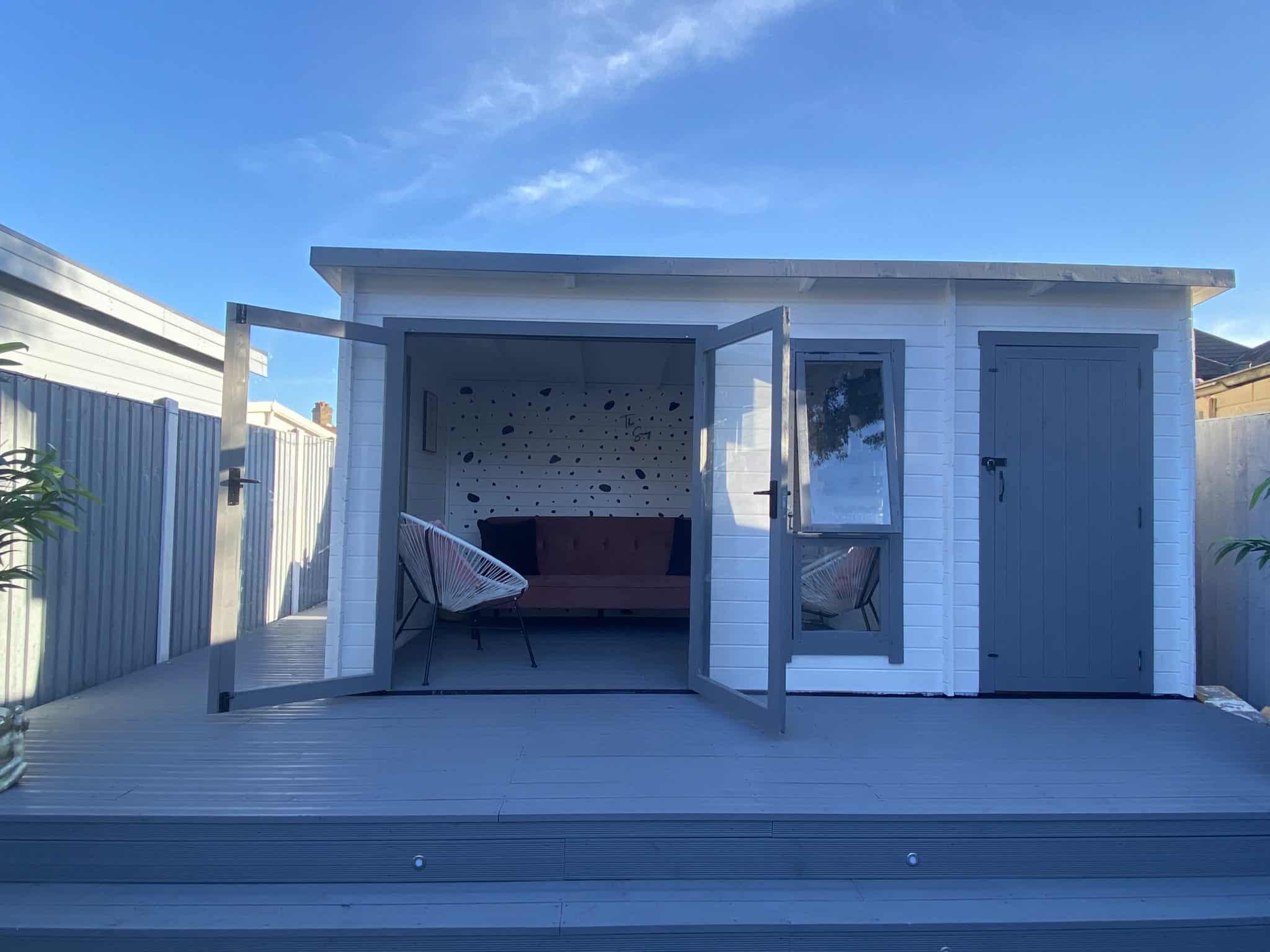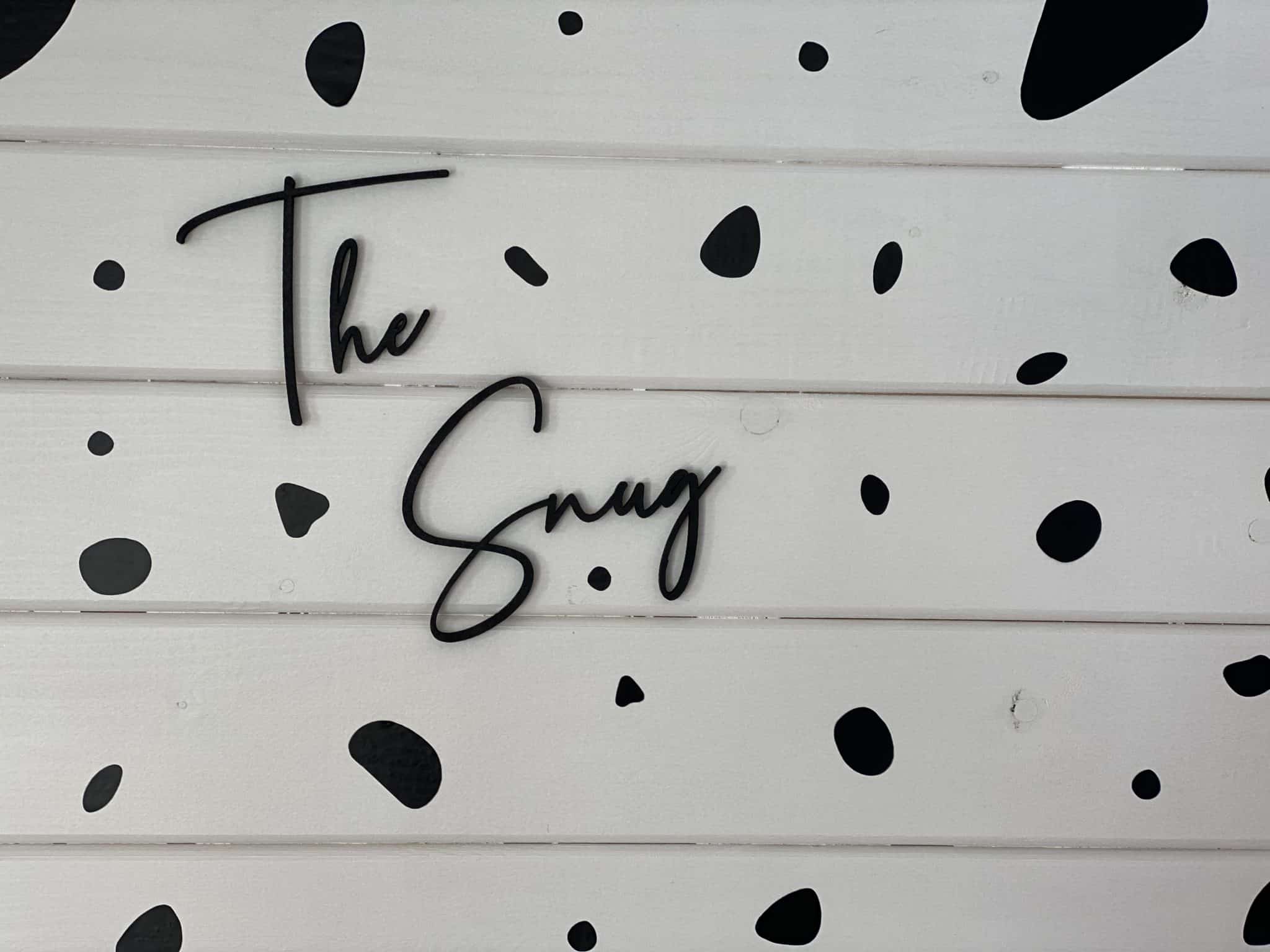 What would you say your new garden building has allowed you to do that you couldn't before?
Sit in the garden even when it's cold and get that peace and quiet away from the kids (lol).
Fantastic. Have you decorated your garden building then?
Yes, on the exterior we have seated it on a raised decking and painted the house white for those great doors and windows. I have brought the same theme inside but I've brought black and pink into the mix.
Sounds cool. What's your favourite thing about your building?
I can lay on the sofa with a gin and my iPad and chill; just me and the dog (and even have a cheeky nap!).
And what made you choose Garden Buildings Direct?
We chose GBD because of the great reviews and the amazing price of the log cabins.
That's good to hear, Sophie. And how was your experience with us?
It was great from start to finish.
Almost done – any top tips for anyone wanting to create their own relaxing retreat?
If you're thinking about it, go for it, it's the best decision we made. It's given us the confidence to start on our next project of extending our home.
BillyOh Tianna Log Cabin Summerhouse Interior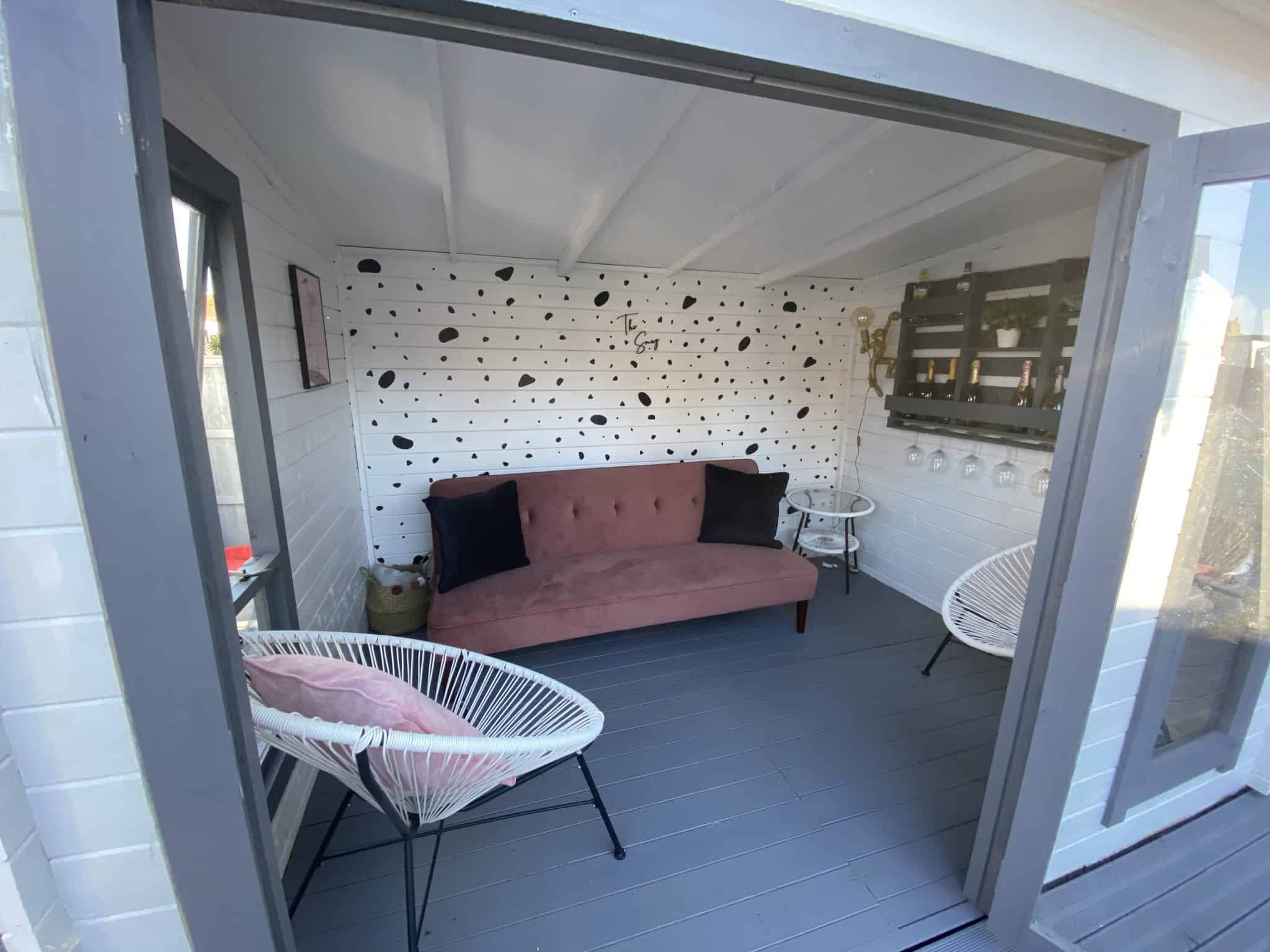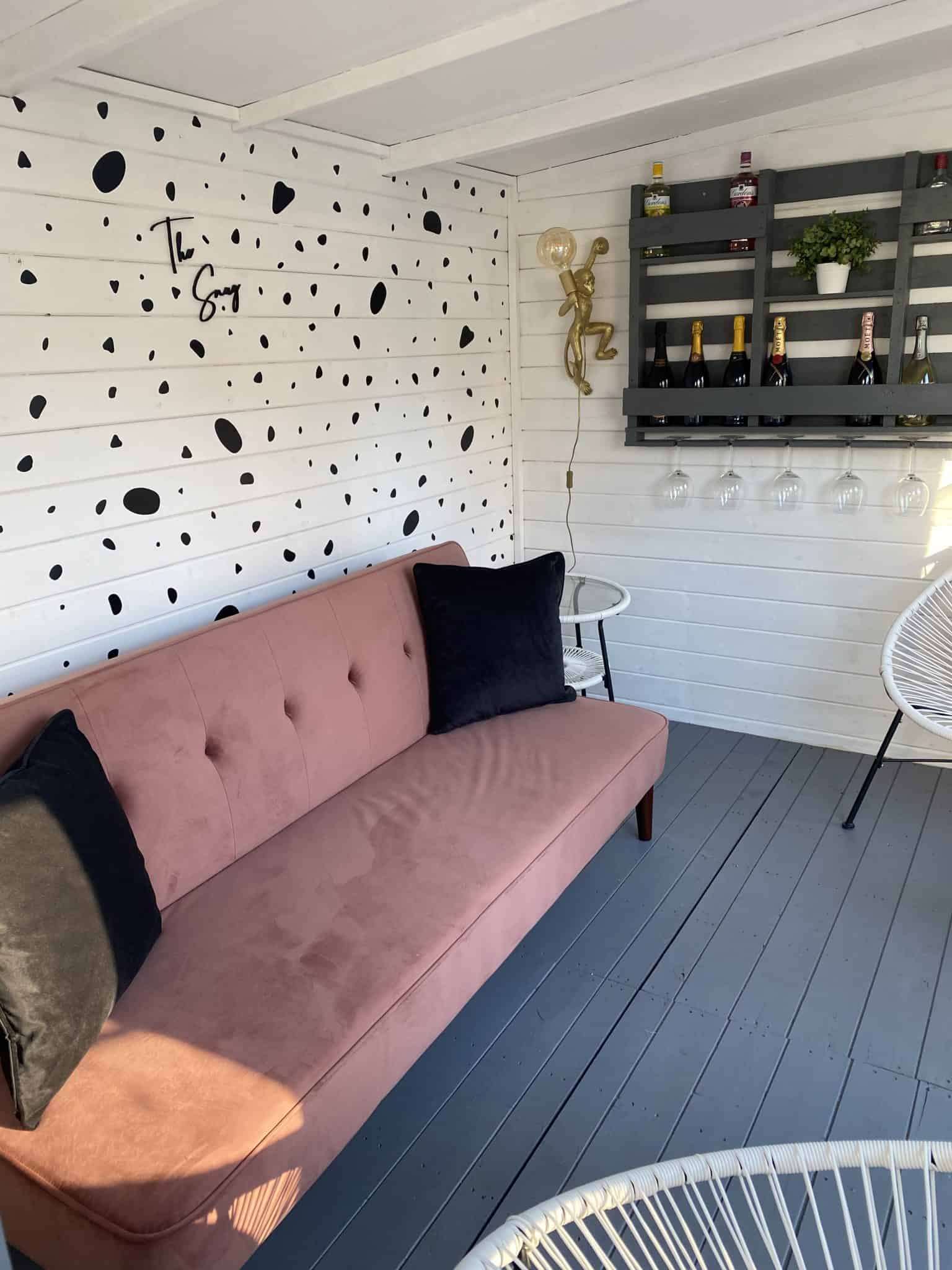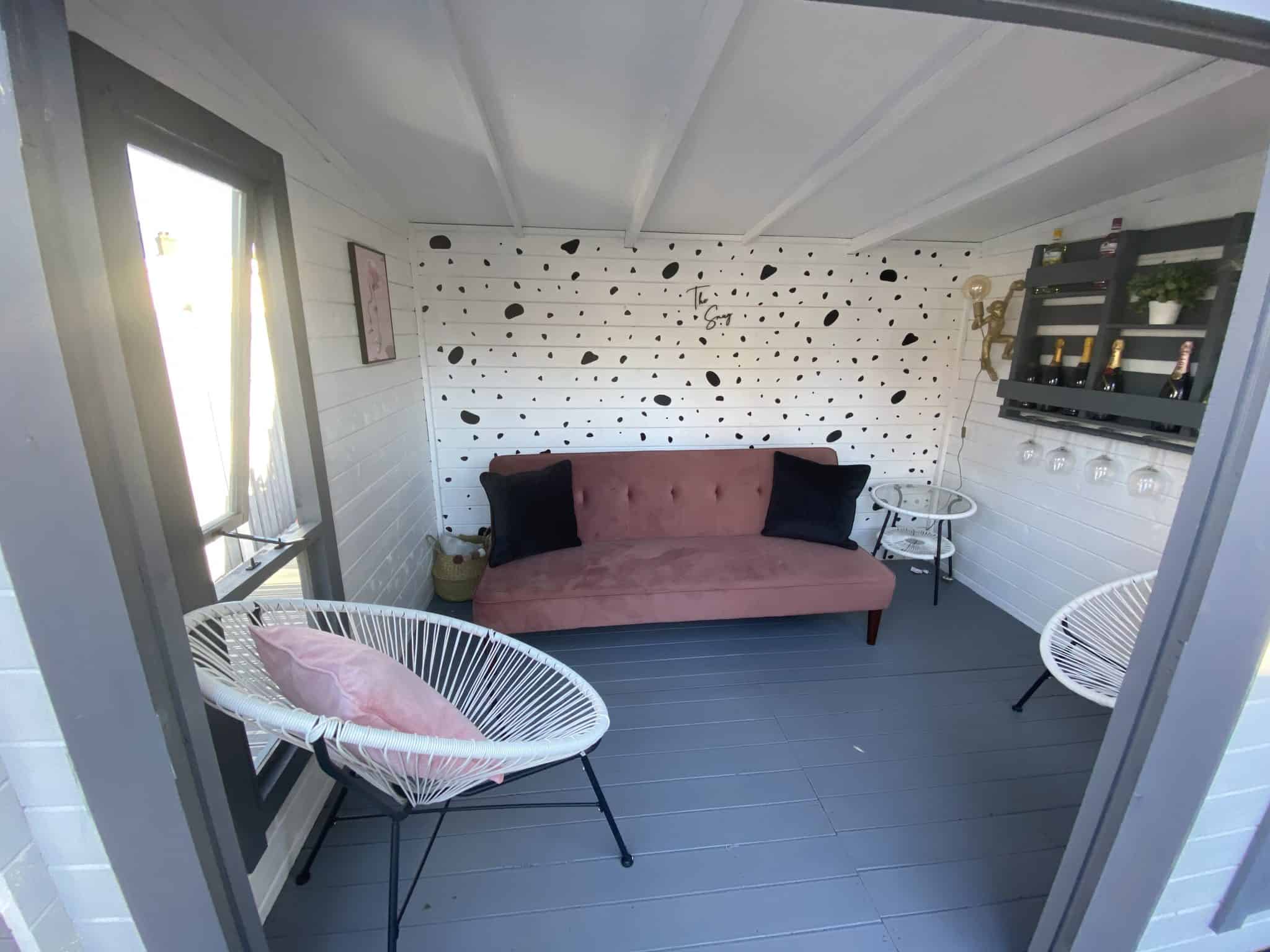 Follow our progress on Instagram @theplymstockproject, you can see the stages of our summerhouse build too.
Will do, Sophie and thanks again. Where can people see more of your garden building?
They can find me at @sophielango on Instagram. 
Wow, it sounds like Sophie's really making the most out of her Tianna log cabin. So if you've got a fantastic story about your BillyOh shed, playhouse, or even a log cabin conversion – we'd love to hear. Simply get in touch with us on social media for a chance to feature here.
And if you want, you can check out more customer stories right here.