Will your garden building need planning permission?
Whether it's for a log cabin, summerhouse,
insulated home office
, garden shed or a child's playhouse, your garden building
may
be subject to planning regulations. Although gaining
planning permission isn't always necessary. 
In this quick guide, we'll walk you through all the rules and regs.
When putting a garden building outside it's always best to check to see if planning permission is necessary for your area. As well as the type of building you plan to put up.

You will need planning permission if you:
Live in a conservation area
Live in an area of outstanding natural beauty
Live by a or on the grounds of a national park
Live in the Norfolk broads
Live on a world heritage site
Live in a listed building
Before constructing your building, it's best to check with your local council if you're unsure if the area you live in falls in one of the areas above.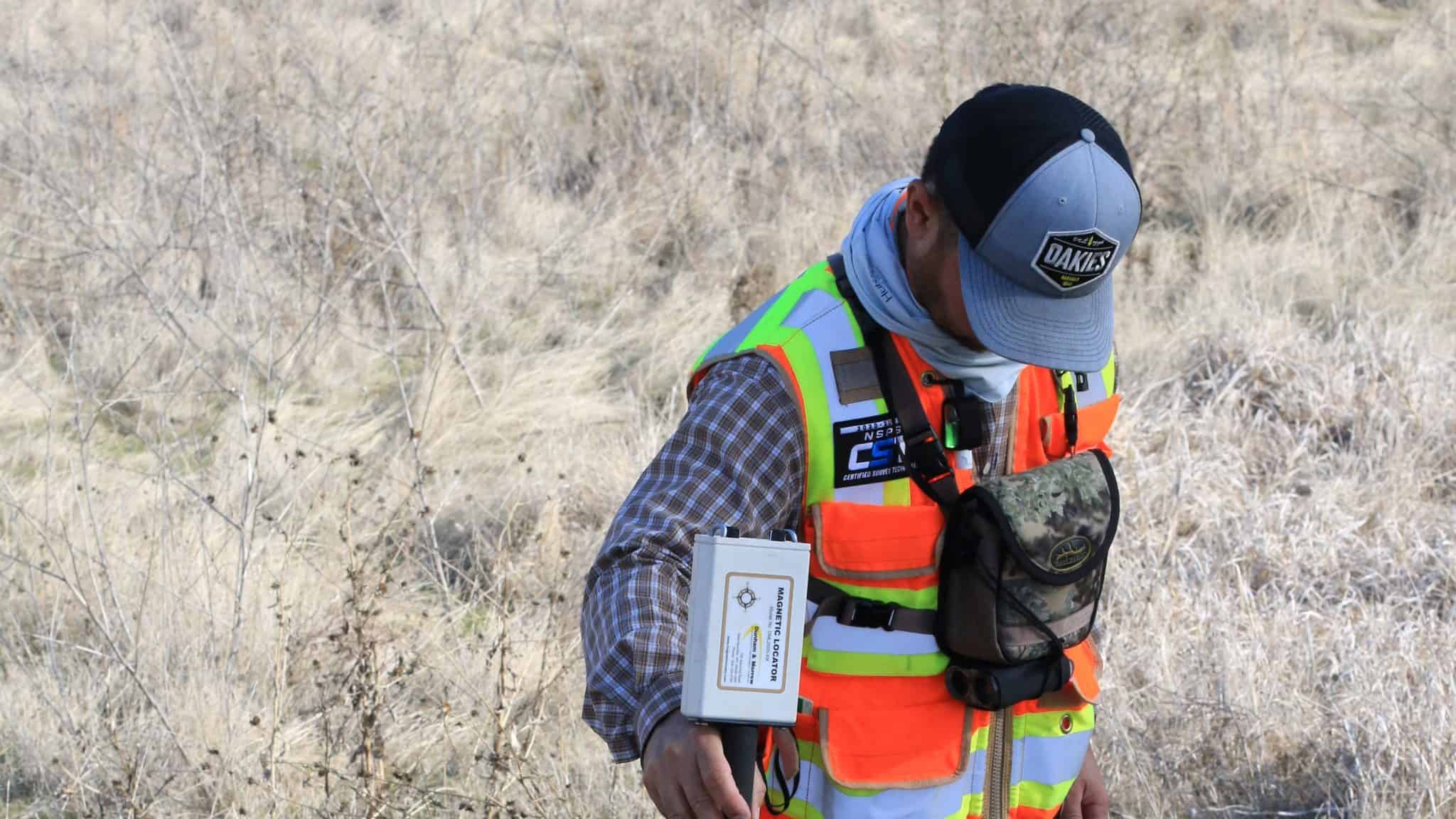 What is Planning Permission?
Planning permission is a form of legal consent from your local planning authority. This is so you can build your garden building or shed onto your property.

Planning permission can be either accepted or refused by your local planning authority. This is determined by different criteria. Such as if the building meets the planning regulations.
Your local planning authority, or LPA, are generally your local council. Each will have their own planning department or planning office. They will also have a website with the information and forms you need based on your area.

If planning permission is required, you'll have to fill out a planning application with all the relevant information they need. This will be looked over by planning officers.

It's always best to check with your local authority before construction begins!
Planning Permission Requirements
Your building will have to meet specific conditions if you want to get planning permission approval. Your outdoor building is considered to be permitted development, this includes garden sheds and playhouses.

A permitted development structure generally won't require planning permission. Before construction begins, check they meet specific limits and conditions, including maximum height.

The building must not exceed one storey.
The maximum eaves height cannot exceed 2.5 metres. 
A building with a pitched roof/ apex roof cannot exceed 4 metres in height.
A building with a pent roof must not exceed 3 metres in height.
Other development rules and planning laws can relate to where your outdoor building is going to be placed.

Your building must be placed at least 2 metres away from your dwelling house boundary.
The building cannot be used as living accommodation. This includes sleeping accommodation or as a place for someone to live.
You cannot place your outdoor building in the front of your property
The building must take up less than 50% of your grounds around your main building. If you've extended, this is the main building as it stood on July 1st 1948.
These development allowances only apply to houses. If you live in a flat, maisonette, listed building or any other type of building, you will need planning permission. This is for any type of garden building and its best to seek guidance on this.
Building Regulations
When building a small and detached building on your garden premises, building regulations are a key factor to take in.

This would include a garden shed for example.

However, if a building is made from non-combustible materials such as brick, cement or metal, then your garden building may be exempt from building regulation approval.
Planning permission also won't be needed if:
The area of the outdoor building touching the ground is no longer than 15 metres.
The floor area of the building is 15-30 square metres in size.
There are no sleeping accommodations inside.
Remember: Two key factors to bear in mind is the height of your building and how you plan to use it. This will give a good indication as to if you'll need planning permission.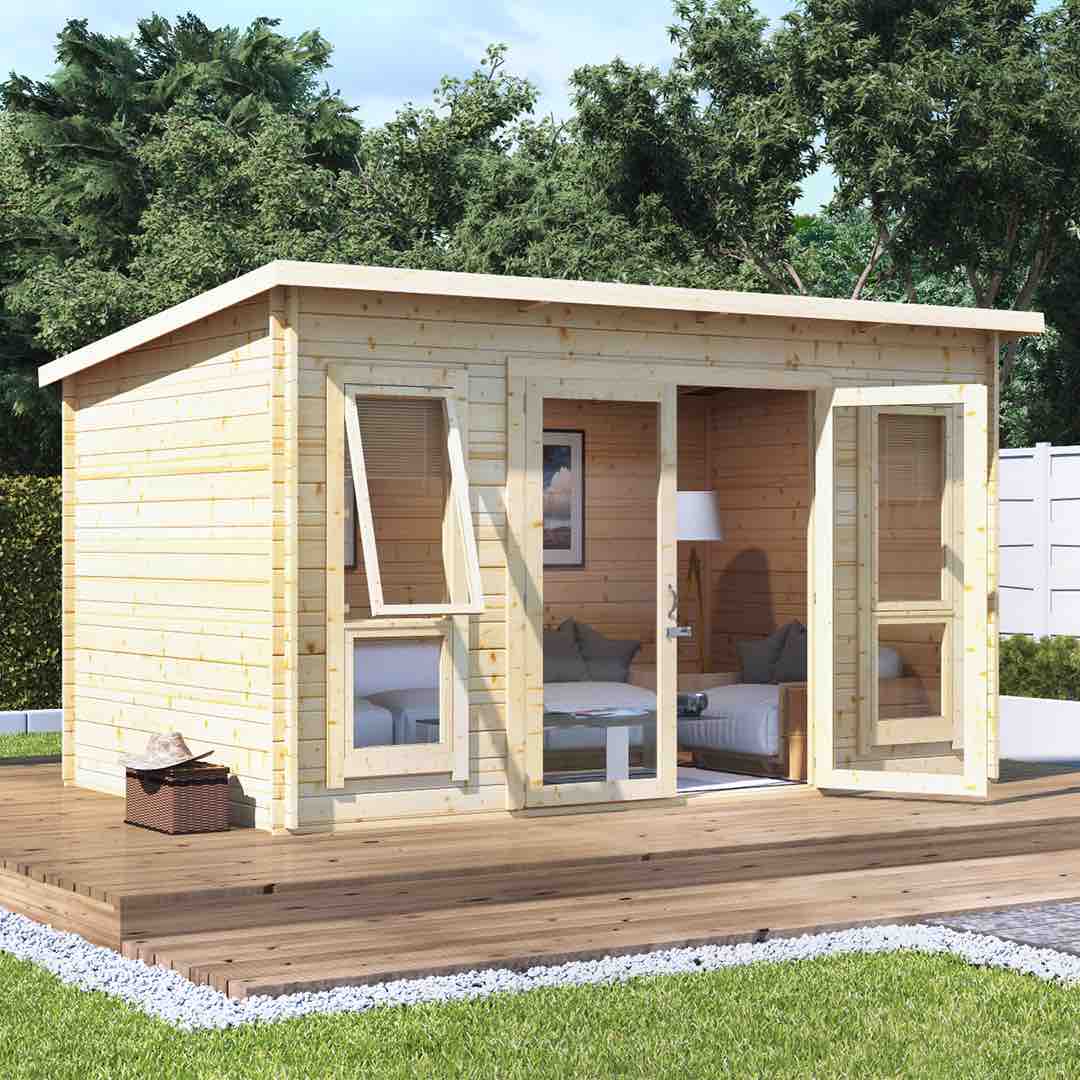 Specific Planning Permission for Different Garden Buildings:
Log Cabins and Summer Houses
The
Carmen Log Cabin
Summerhouse for example would only require planning permission if it was wanted by your local authority. Planning permission is only needed if your building structure is large or will be used as a habitable space. This includes a self-contained living accommodation.
This building has an eaves height of 1.83 metres, s0 it falls nicely under the 2m maximum.
The rules that surround outbuildings most commonly apply to certain buildings. Such as log cabins,
summer house
and other large garden buildings.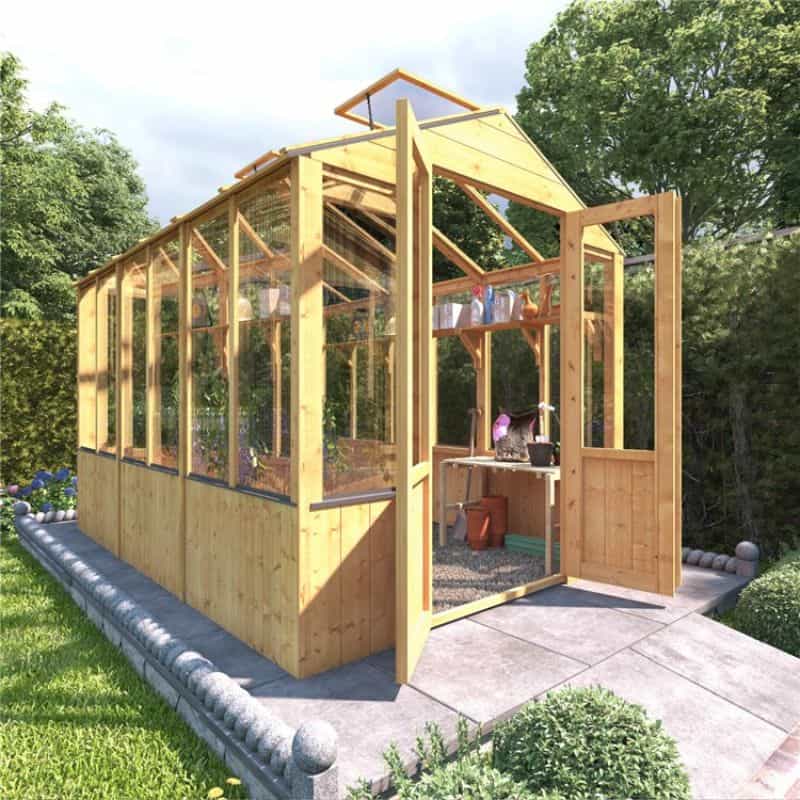 Greenhouses
Plus, it's also best to check your title documents as they may prevent the construction of greenhouses onto the property.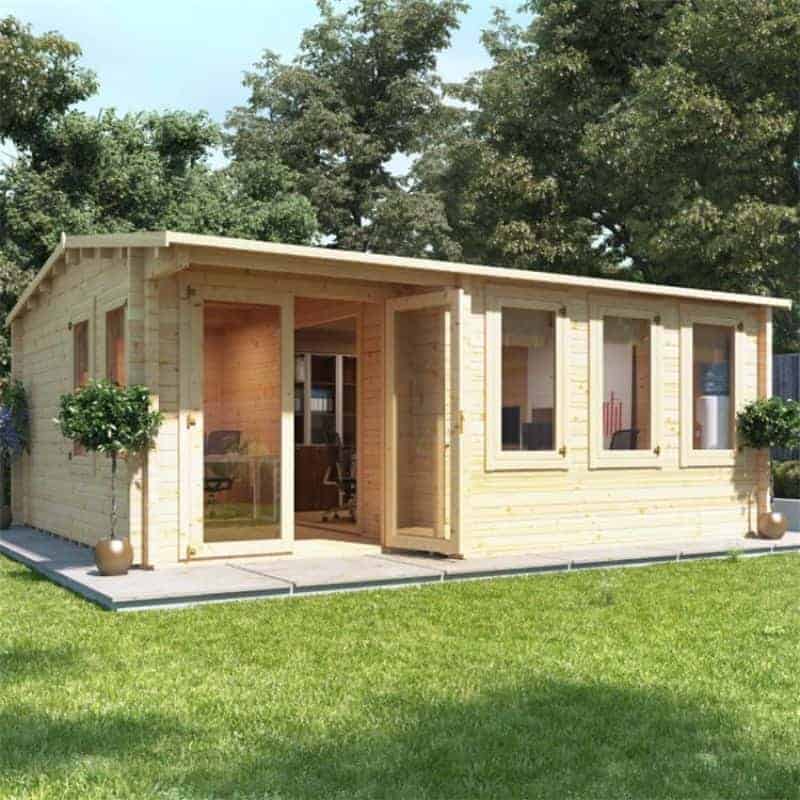 Garden Home Offices
If you're planning to build a
garden home office
, what you use it for will have an impact on whether you need planning permission.
The BillyOh Kent Home Office
is a great option! You'll need to bear in mind how many people will be working in the office, the location of the
home office
and the use of it.
This will help to determine if you need planning permission.
Remember to consider:
How many people will work in the office.
How many visitors you expect to have.
If the goods will be taken in and out of the garden office.
If you have plans to run a business out of your home office, planning permission will be relevant. If you're looking to use it for personal use, planning permission won't be required.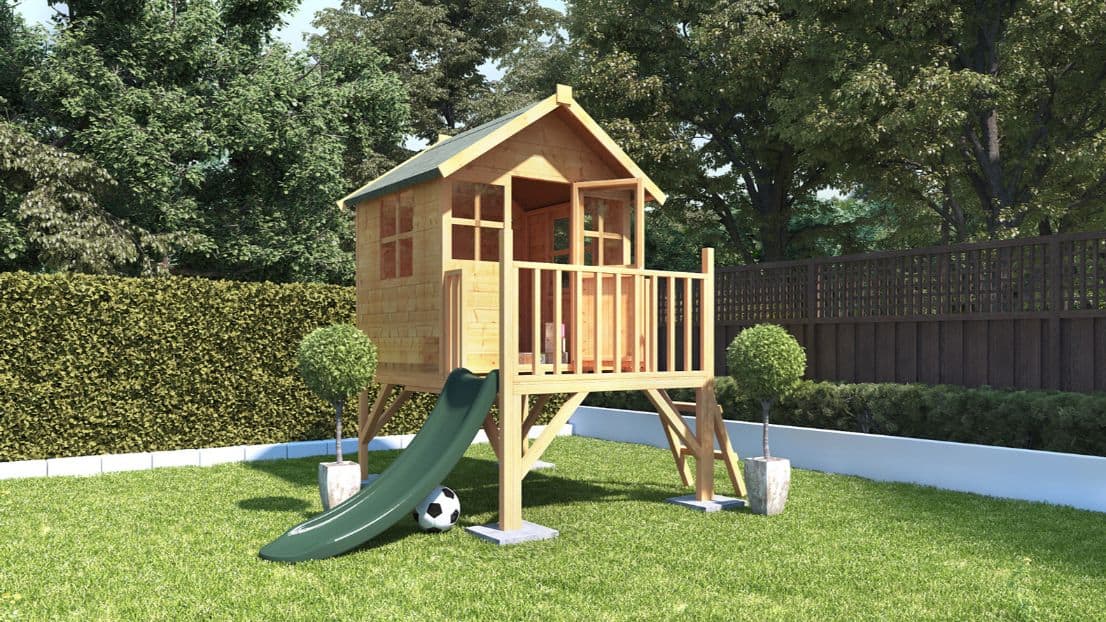 Playhouses
Playhouses, just like other garden buildings, can be subject to planning restrictions too based on where you live and other things like the building height.

The same restrictions apply for a playhouse: it can't be over 4m in height for an apex roof, 3m in height for a pent roof and it cannot exceed a maximum eaves height of 2.5m.

Playhouses are a great option if you've got a smaller garden but remember your outdoor playhouse can't take up more than 50% of the area around the main house.

If you have a smaller garden, around the size of 25 feet2 for example, the BillyOh Bunny Max Tower Playhouse would be perfect – i's 4 x 4 ft. This means if you chose the playhouse above, it wouldn't require planning permission.

It's below the required height of 4m falling at just above 2m tall, and it would take up less than 50% of your garden. Perfect!
Living on Designated Land
If you live on designated land, you can still construct an outdoor building. Remember, checking with your local council is still recommended.

When looking to construct a garden building, planning rules and planning permission won't be needed if:
Your garden building does not cover more than 10 square metres in size.
Your garden building is more than 20 metres away from any wall of the original house, this would be the structure as it stood on July 1st 1948. Extensions aren't included in the main building.
None of the structures of the garden building are on the side of your existing property.
What is a Listed Building?
A listed building is a structure or building that has been designated by English Heritage to be of high national importance. This is in terms of historical interest or architecture.
When living in these properties, there are additional rules regarding garden sheds or outbuildings. They will require planning permission.
Don't let this deter you from constructing your garden building though! Although applying for planning permission can seem like a complicated process, it can be easy. As long as the requirements are met, you're good to go!

Just remember to do your research on listed buildings before buying a garden structure and don't forget to check out all of the buildings we have to offer via the button below

Shop Apex Workshops
FAQs
2 metres away. You cannot exceed your own property boundary and build onto another person's land.
An eaves height of 2.5 metres
An apex roof height of 4 metres
A pent roof height of 3 metres
Exceeding these heights will result in you requiring planning permission.
No, anyone can create a set of floor plans. No professional required!