Popularised in the UK seven years ago, garden bar sheds quickly became a phenomenon across the world, with great garden bar ideas becoming an increasingly valuable commodity. 
Having a place for you to flaunt your bartender skills and gather your friends for an evening drink (whilst strictly adhering to social distancing rules) is such a dream! What's more, you can have a private bar to call your own—a big plus for you as you don't have to queue to get served.
Garden Bar Ideas For Building Your Dream Garden Bar From Scratch
Isn't it nice to have a place where you can have a chilled out night at home with a few drinks?
If you wish to build a garden bar from scratch, a wooden shed is a fantastic way to create your dream outdoor pub.
Garden Bar Ideas – Building a Wooden Frame Base
For maximum support and sturdiness whilst keeping everything off the ground, creating a wooden frame base for your garden bar will do the trick. Down below, we've listed the simple steps you can follow in making your frame base.
Let's get started!
Step 1: Measuring
Find the ideal spot where your bar shed can be built. With the use of a measuring tape, check the area and start measuring.
Be sure to leave sufficient space for decking to extend at least one metre in the entrance. You might also want to consider leaving enough space around your area for access.
Step 2: Preparing the Timber
For the wood, cut the bearers with a chop saw to fit the space you have measured out for your garden bar building and decking. Our experts suggest having at least four inner joint pieces for the outer frame.
Next, put your collected piece into place on the ground.
Step 3: Assembling the Base
Consider the outer frame—also known as sills—as your first piece. Drill all the holes you need, then insert the screws. Then, you may insert the inner joist length-ways evenly.
Step 4: Installing the Supports
Prepare your wood cutting tool and cut the lengths of timber to 30cm, then hammer them into the ground to support the frame.
Creating the Wooden Frame
For an in-depth guide, check out this garden bar construction article, courtesy of SGS.
Step 1: Lay Down the Flooring
When installing your shed flooring on your base, make sure that every part of it is level.
Step 2: Raise the Walls
This step is considered to be one of the crucial phases as you'll be needing someone's help to hold the walls in place while you're in charge of drilling and fixing (and vice-versa if someone else is in charge of drilling and fixing).
Step 3: Insert the Ridge Bar
The next step is to place the ridge bar between the two gables, ensuring that the top corners sit flush with the top points.
Step 4: Fix the Frames
Using 30 mm screws, fix the two eaves frames to the edge of each roof sheet. You may use any screws supplied with the shed kit.
Step 5: Fix the Roof Sheets
To ensure your roof sheets match at the top, try fixing it beforehand. The sheets must be attached to the ridge bar. Keep an eye on it!
Step 6: Lay Down the Left
Take advantage of the remaining felt from the kit by laying down the supplied sheet of capping felt over the centre of the apex.
Step 7: Add the Cover Trim and Fascia Boards
Add the supplied cover trims to the front and back using 30 mm (or similar) screws.
Garden Bar Ideas – Picking the Best Outdoor Bar Furniture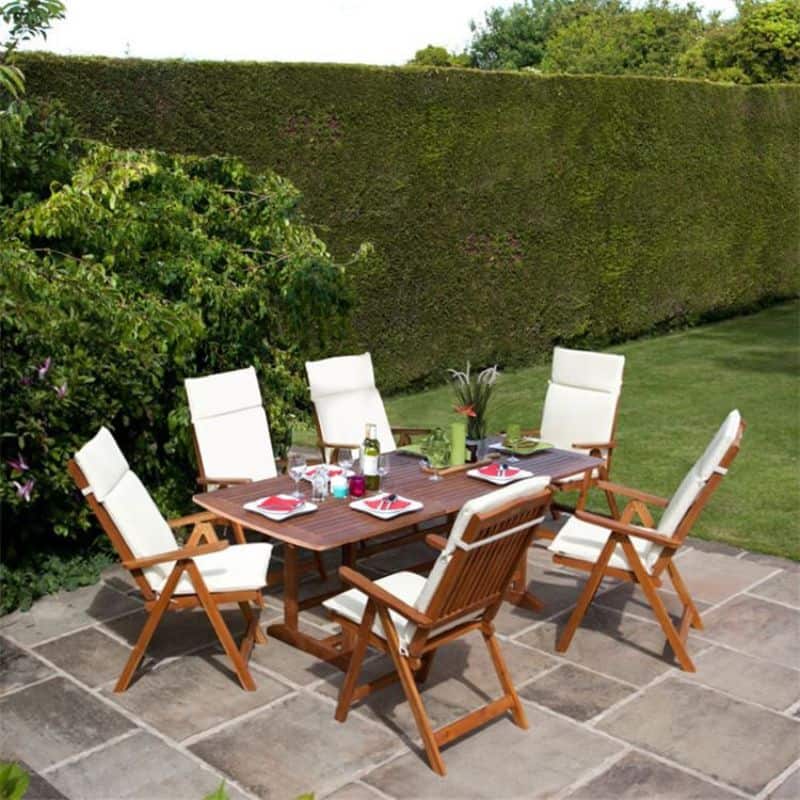 When it comes to garden bar ideas for furniture, opt for furnishings that are:
Weather-resistant

– With Britain's damp climate, consider purchasing outdoor fixtures that are weather-resistant. Your furniture should be able to withstand Britain's harshest weather conditions, from heatwaves to snow and frost.

Waterproof and UV-resistant

– If you want to keep your outdoor furniture looking good as new, without fading easily when exposed to sunlight or heavy rain, look for pieces that feature waterproof and UV-resistant qualities. 

Low-maintenance

– Cleaning furniture can be a very daunting task. But with low-maintenance furniture, you don't have to worry about keeping your outdoor set neat and tidy.

Practical

– The very best garden furniture can be used all-year-round.
When purchasing, you'll want to keep a close eye on the product details. If you're looking for garden furniture which offers all of the qualities listed above, then we offer Rattan Garden Furniture. This will provide you with garden furniture sets that are all-purpose, highly reliable and pairing with your garden bar.
Add Your Finishing Touches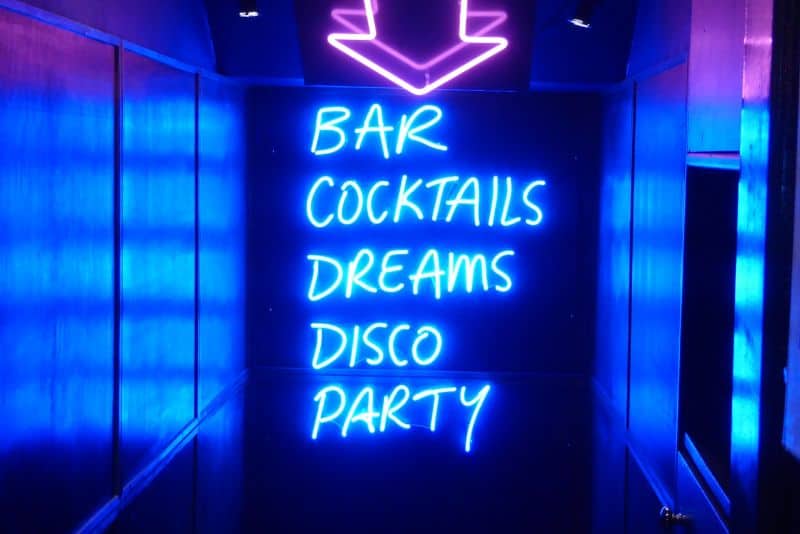 Your garden bar shed wouldn't be complete without the must-have barware essentials; from glasses, shakers to stirrers, trays, coasters, and of course, drinks!
Don't forget about the interior and exterior decors when thinking of garden bar ideas, e.g. signs, beer mirrors, etc. They may only seem like minor, but can still go a long way in transforming the overall look of your garden bar to something truly unique!