We love to catch up with our customers to see how they're getting on with their garden buildings. So today, we've got someone special with a great story about how they transformed their BillyOh purchase.
Hi there, what's your name?
Hey, I'm Andrew.
And Andrew, which outdoor garden building did you go for?
I went for BillyOh's Tianna log cabin summerhouse with side store.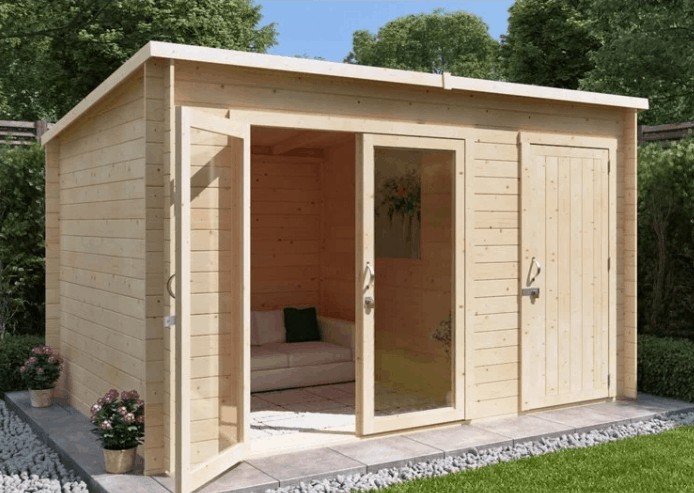 What made you pick this particular model?
It had a side shed which was perfect for our small garden.
Sounds like you made a great choice! So, what're you using your outdoor building for?
Getting away from it all to be honest. Doors shut, music on and I can float away to anywhere I want.
It's also a clubhouse for my young daughter and her friends, so it gets plenty of all-round use.
BillyOh Tianna Log Cabin Summerhouse Interior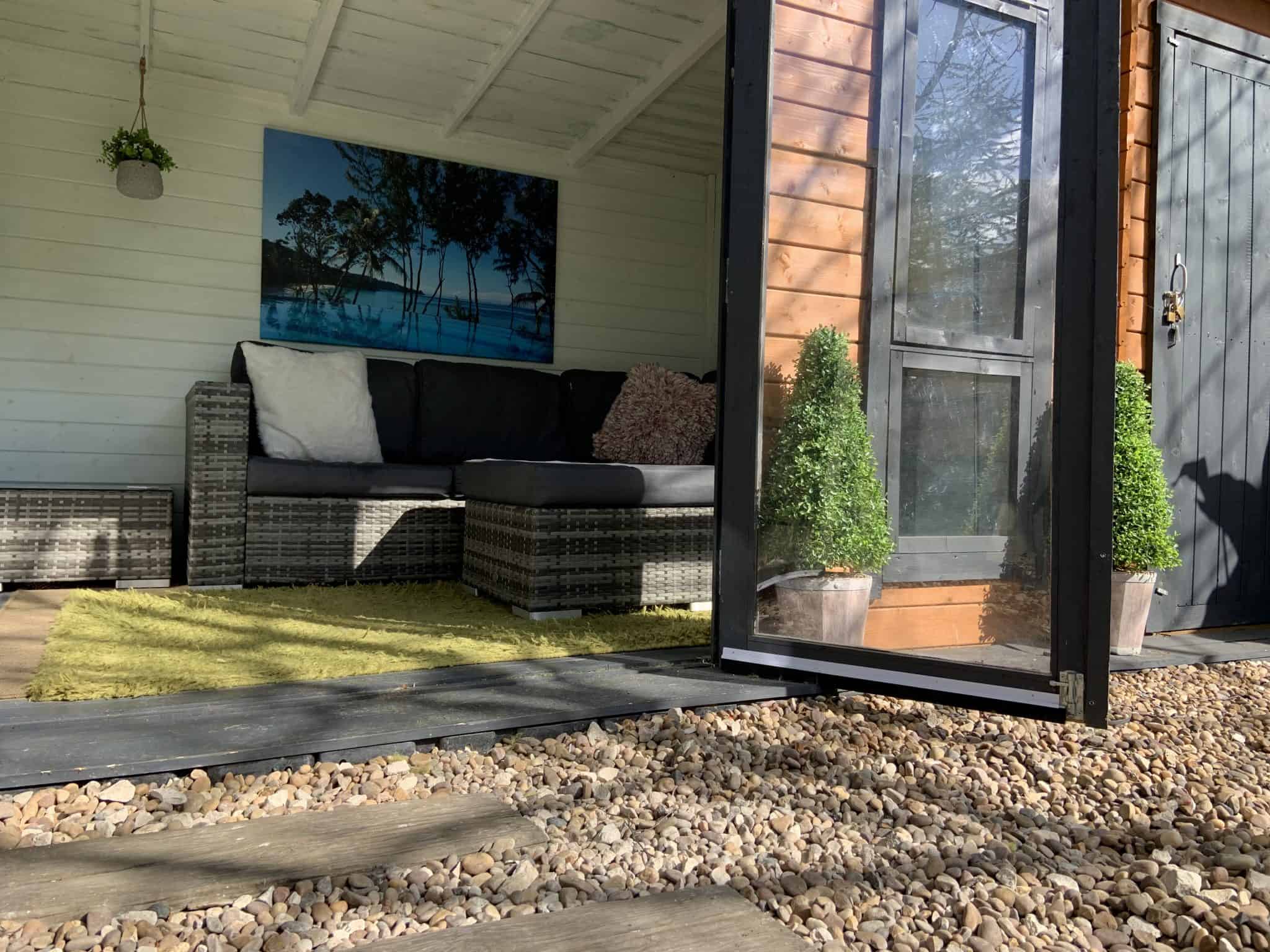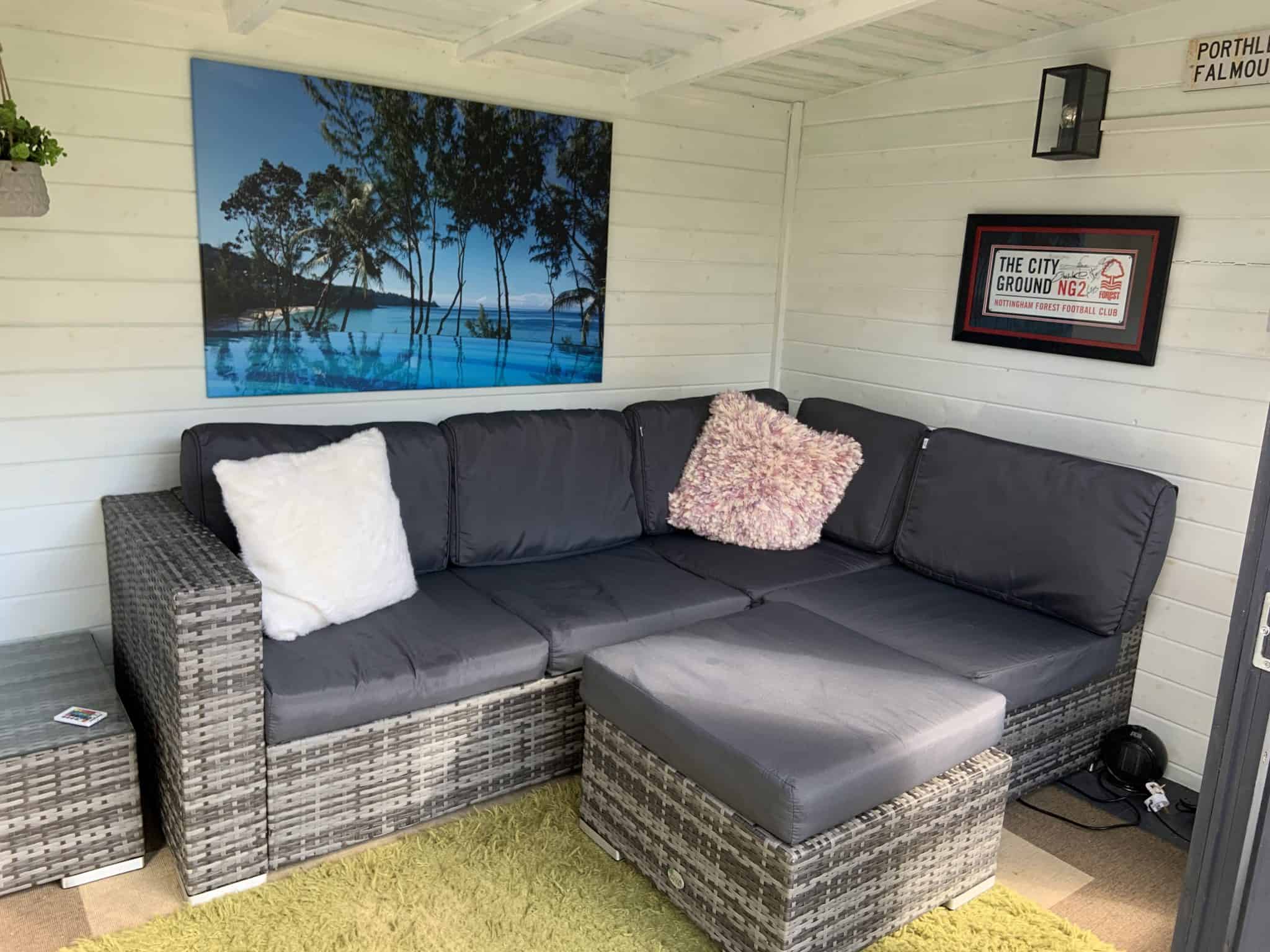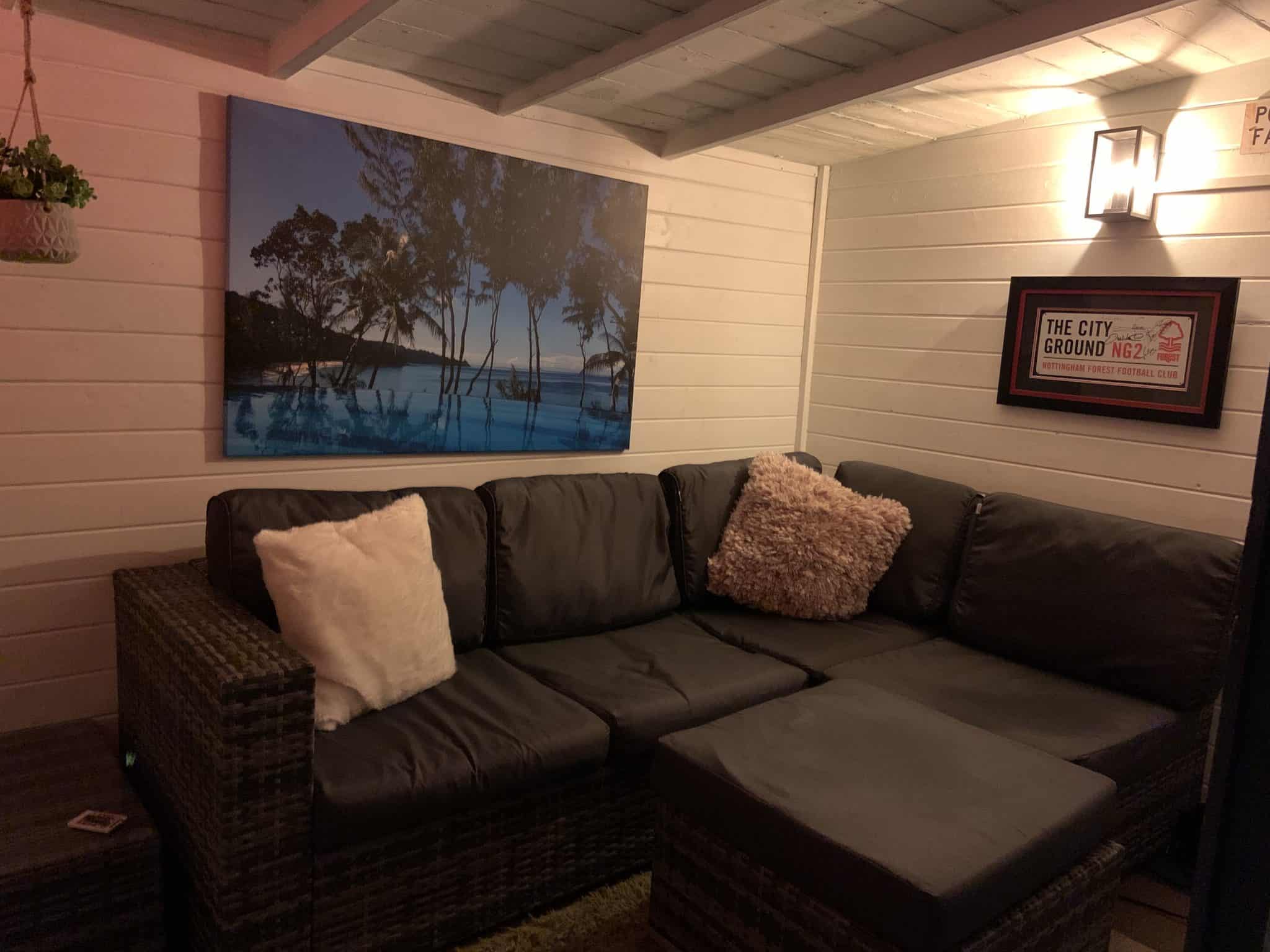 What would you say your new garden building has allowed you to do that you couldn't before?
Spending more time in the garden in general. It gives a different perspective to the garden. It also gives us a getaway for a few hours.
Fantastic. Have you decorated your garden building then?
Inside is painted pure white to give it an airy feeling. There's a large rug on the floor. And we've got various pictures on the wall (football shirt, Porthleven Road Sign). We've got low voltage electrics fitted so we have interior and exterior lighting. Outside we used Ronseal blue slate and rich oak.
Wow – sounds like you've really put your mark on it. What's your favourite thing about your building?
I have to say everything. As simple as that.
And what made you choose Garden Buildings Direct?
I scoured the Internet looking for the right summerhouse, and was adamant on the side shed, without it looking like a side shed. Read reviews and felt comfortable dealing with Garden Buildings Direct.
BillyOh Tianna Log Cabin Summerhouse Exterior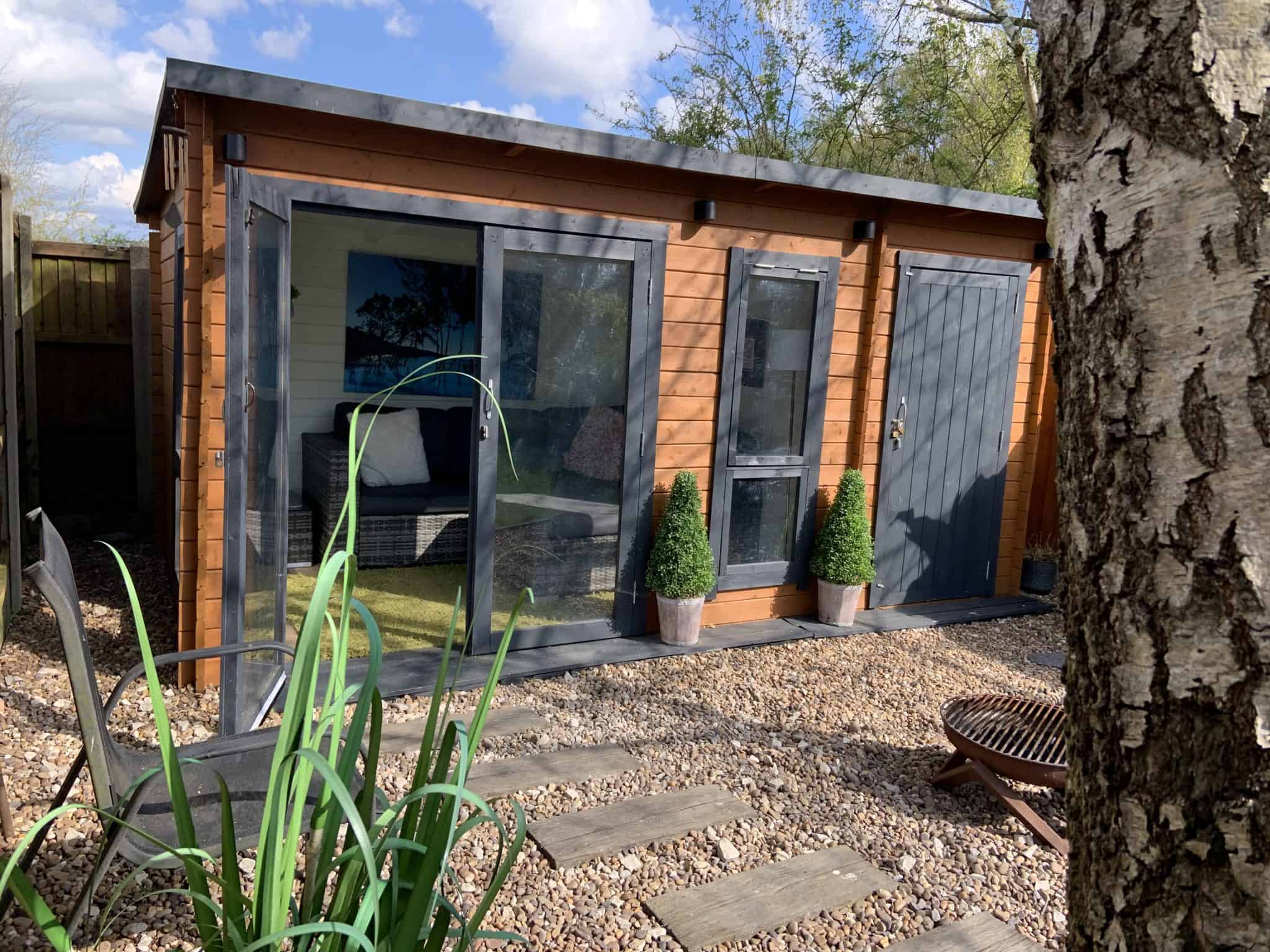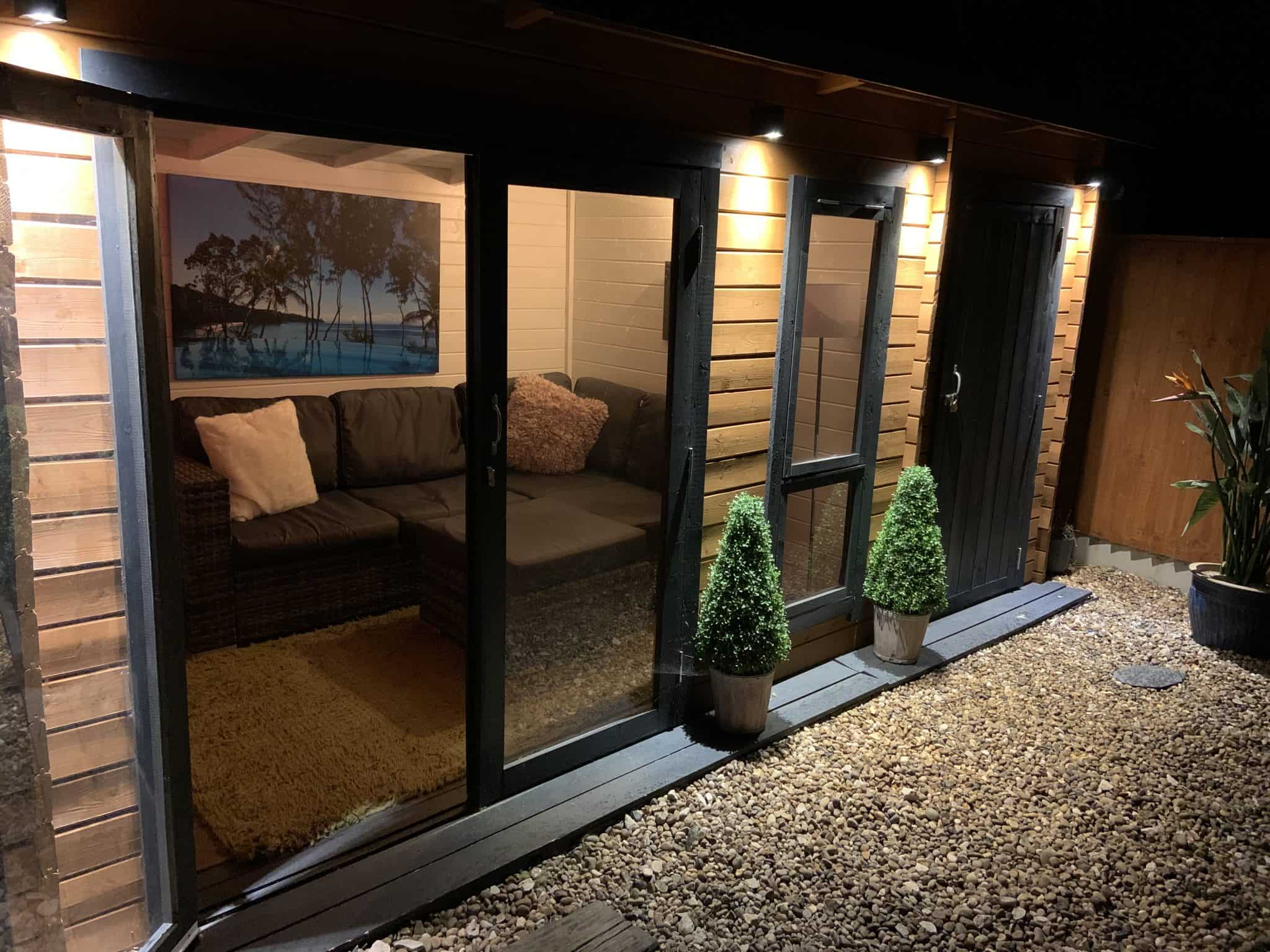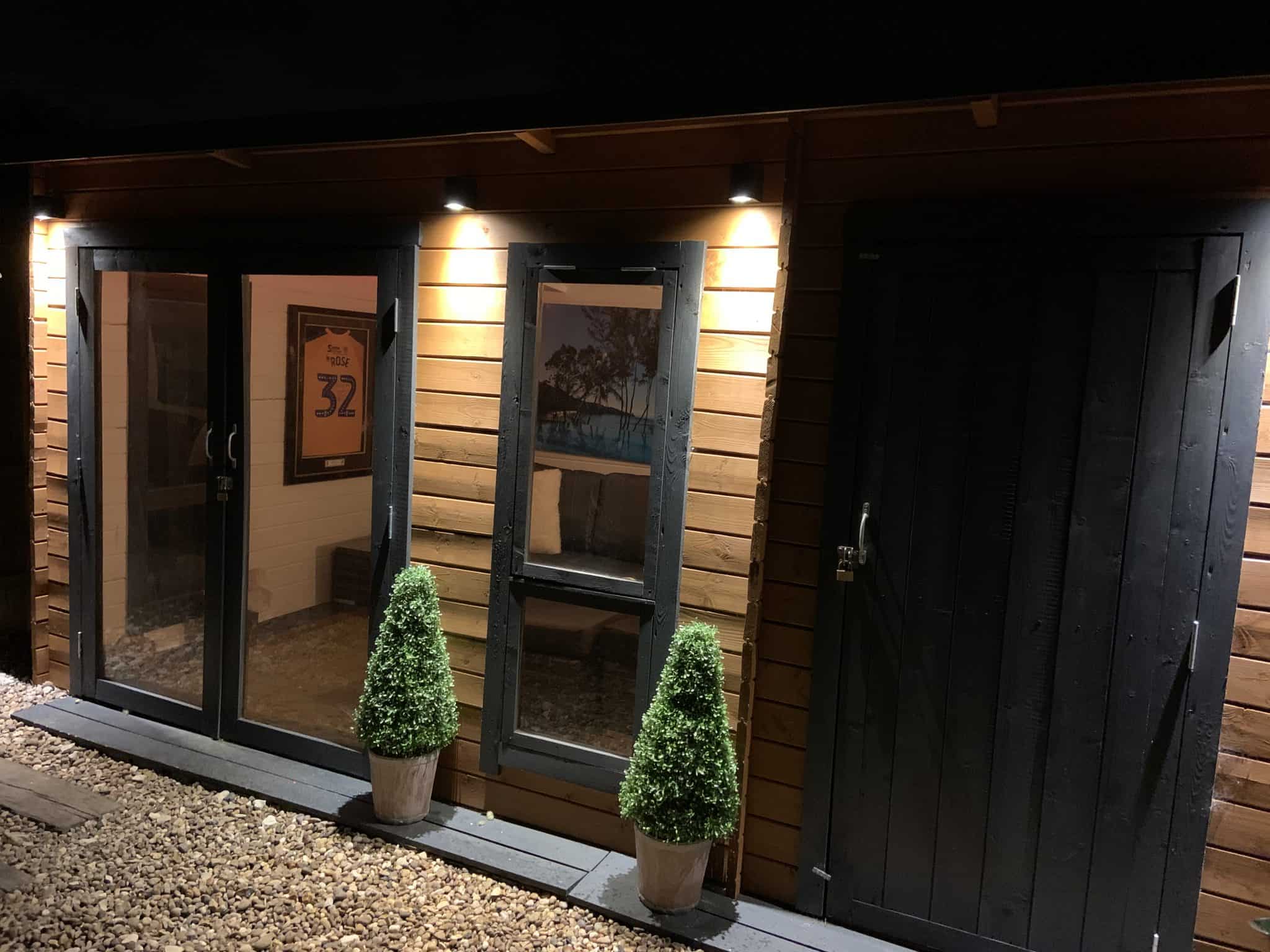 We're glad to hear, Andrew. And how was your experience with us?
Everything went as expected, which was perfect. My only shock was 'is all this timber really going to make a Summerhouse?'. Of course, it did!
Almost done – any top tips for anyone wanting to create their own relaxing retreat and cabin?
It's an empty wooden box at the beginning of the day. But experiment with paints when decorating and you will know when it's right.
And at the end of the day, if it's not right, it's no big expense to change. And put some garden lounge furniture in it!
Good thought Andrew and thanks again. Where can people see more of your garden building?
They can find me at @andrewfrogson on Instagram. 
Wow, it sounds like Andrew's really making the most out of his Tianna log cabin. So if you've got a fantastic story about your BillyOh shed, playhouse, or even a log cabin conversion – we'd love to hear. Simply get in touch with us on social media for a chance to feature here.
And if you want, you can check out more customer stories right here.
Shop Log Cabins