Pat from Lancashire is thrilled with his Dorset Log Cabin and it's the perfect building for his location in the UK.
"We are prone to strong winds and lots of rain here. Nothing moved on the roof (the roof "tiles" look really good by the way) and there were no leaks at all. Very relieved!"
Pat sealed the cabin with a clear wood preservative very soon after completion. He says it still looks as good as new.
"The cabin is used by my son and his girlfriend so they can have their own privacy and it does look good at the bottom of the garden framed by trees."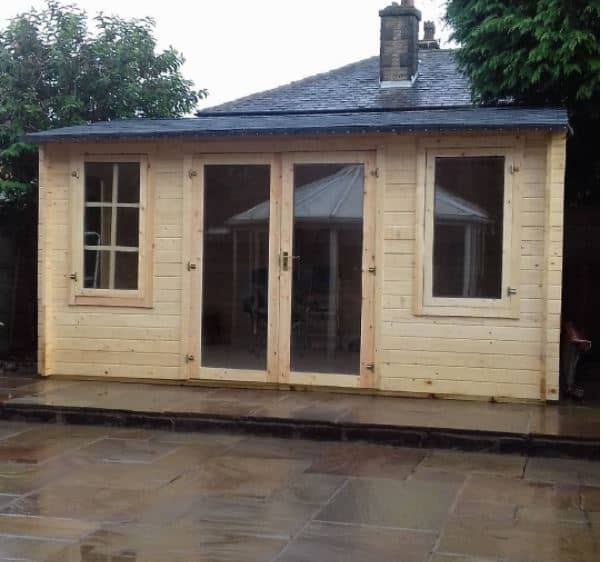 Choosing the Dorset Log Cabin
After browsing Log Cabins online, Pat says he finally chose to order from Garden Buildings Direct as,
"It was the best looking cabin which seemed to be well constructed. It looked like a Log Cabin rather than a glorified shed and the price was very competitive!"
Pat said "Buying the cabin was very straightforward, the website was easy to navigate, absolutely no hitches. We were given plenty of notice of delivery allowing me to clear my drive."
"The driver wanted no assistance, he just got stuck into the job of unloading a massive jigsaw puzzle and explained fully any queries I had about the various bits. He didn't even want a brew. Hats off to him!"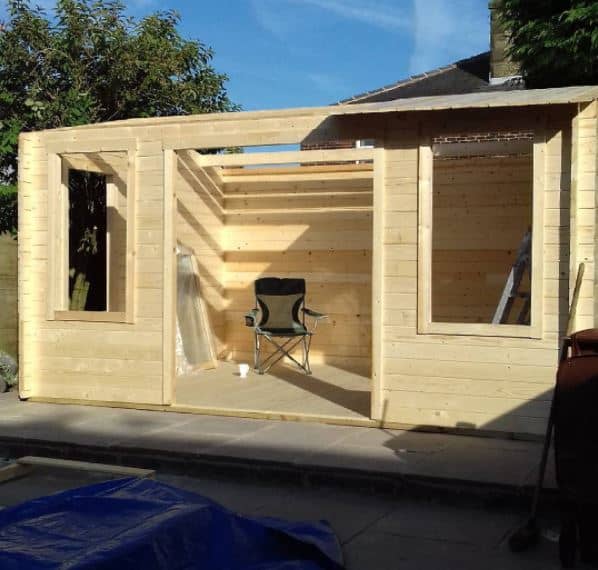 "Erecting the Log Cabin was pretty straightforward but I wouldn't say easy. In a building like this, it is important to get the early stages right first time. With all the parts on offer it took some time to make sure we had the right components for that particular stage of building."
"Once the base was laid the rest seemed pretty straight forward, we didn't have to adjust or alter anything. I would not hesitate to recommend or buy from you again. It is a quality product well worth the price."
Shop your own Log Cabin to find a building which is perfect for your garden and your lifestyle.