We love to catch up with our customers to see how they're getting on with their garden buildings. When Pat got in touch to tell us about his Dorset Log Cabin, we were over the moon to hear how much he loved it!
Pat from Lancashire wanted a secluded cabin that could sit cosily at the bottom of his garden – a place that could give his family some privacy but also withstand the windy north-western weather!
Searching for log cabins online, it didn't take Pat long until he found exactly what he was looking for: Garden Buildings Direct, and the Dorset Log Cabin.
It wasn't long after that Pat went through the simple process of ordering his cabin.
"It was the best looking cabin and seemed to be well constructed. It looked like a Log Cabin rather than a glorified shed and the price was very competitive!"
Pat's cabin came in record time, with plenty of notice, and without any hassle or stress. He then started the construction process – which was "straightforward".
Once the base was laid, and Pat made sure he had all the right parts, everything went off without a hitch. It wasn't long before the log cabin was up and was being used by his son and his girlfriend for a little bit of privacy.
He's been especially impressed with how durable the cabin is. After coating the cabins with a clear wood preservative, the cabin is standing the test of time – and the weather!
"We are prone to strong winds and lots of rain here. Nothing moved on the roof and there were no leaks at all. Very relieved!"
Take a look at Pat's Dorset Cabin below: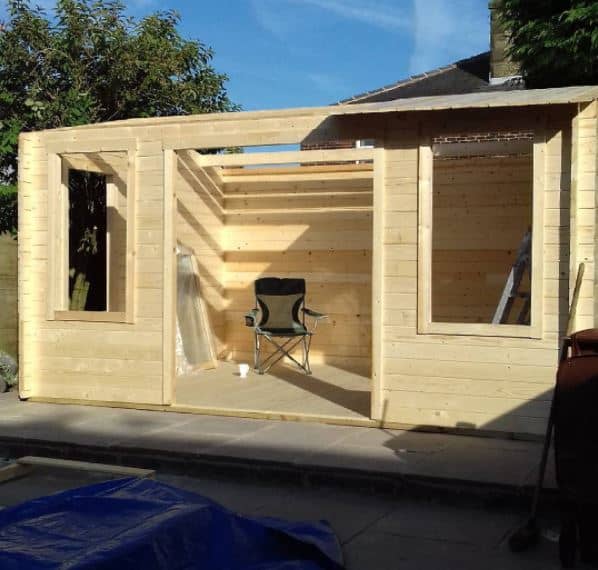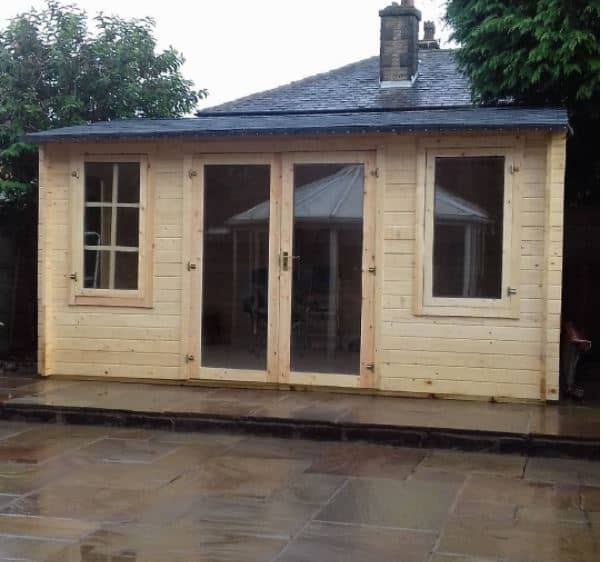 Pat is super happy with his Dorset Log Cabin, and has some advice for anyone considering buying one:
"It is a quality product well worth the price."
"I would not hesitate to recommend or buy from you again."
If you've been inspired by pat, shop for your own log cabin using the button below. You can find more Devon stories and Customer Stories here.
Shop Log Cabins