When talking about summer house ideas, the interior plays an important role. What's inside, from the furniture to the setup, says a lot about how one can be versatile and ideal for year-round use.
If a bright and airy room is your goal for the summertime, add windows and put up curtains in light colours. A fireplace or an outdoor hot tub is perfect for enjoying the garden building in winter.
In this post, we've rounded up ideas and inspiration to help you build your dream space. You're sure to find the perfect summer house interior (& some exterior tips) here!
1. Coastal or by the sea
A summer house with a coastal-themed interior. Shells, seaside accessories, and blue and white hues complement the look. Decorate more vintage pieces and put them in a treasure box for a dramatic effect.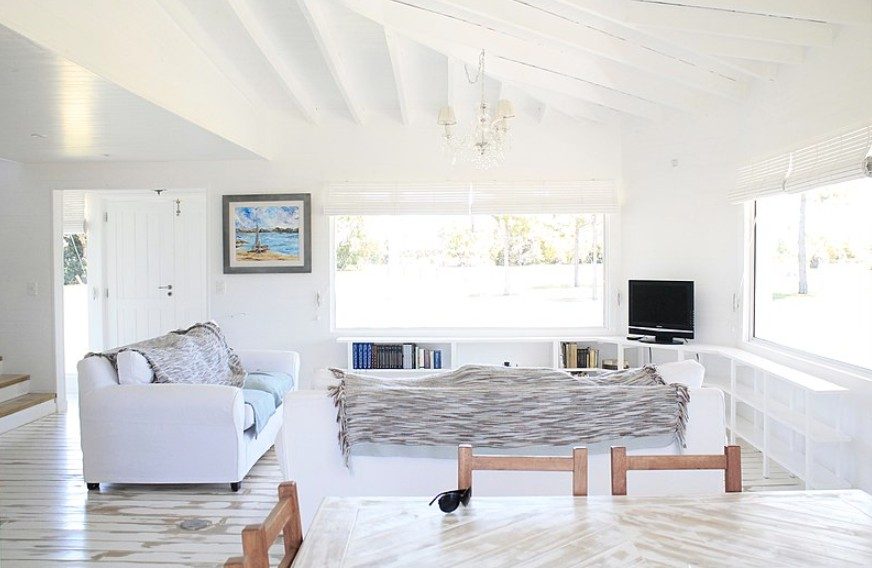 2. The whimsical approach
Excellent addition to cottage gardens, this fairytale-like summer house will thrill the children. It incorporates natural surroundings with a roof made of split cedar shakes.
The inside is home to a stone fireplace that keeps that space warm in winter. The concept made it look like it came straight out of a comic book!
3. Palm escape
A mix of warm and cool tones, this interior is full of Wyethian charm and characteristic detail. This look would especially fit well with the pecky cypress ceiling and beams.
Even so, if you want to recreate this look, pay attention to the details of the furniture and decor pieces.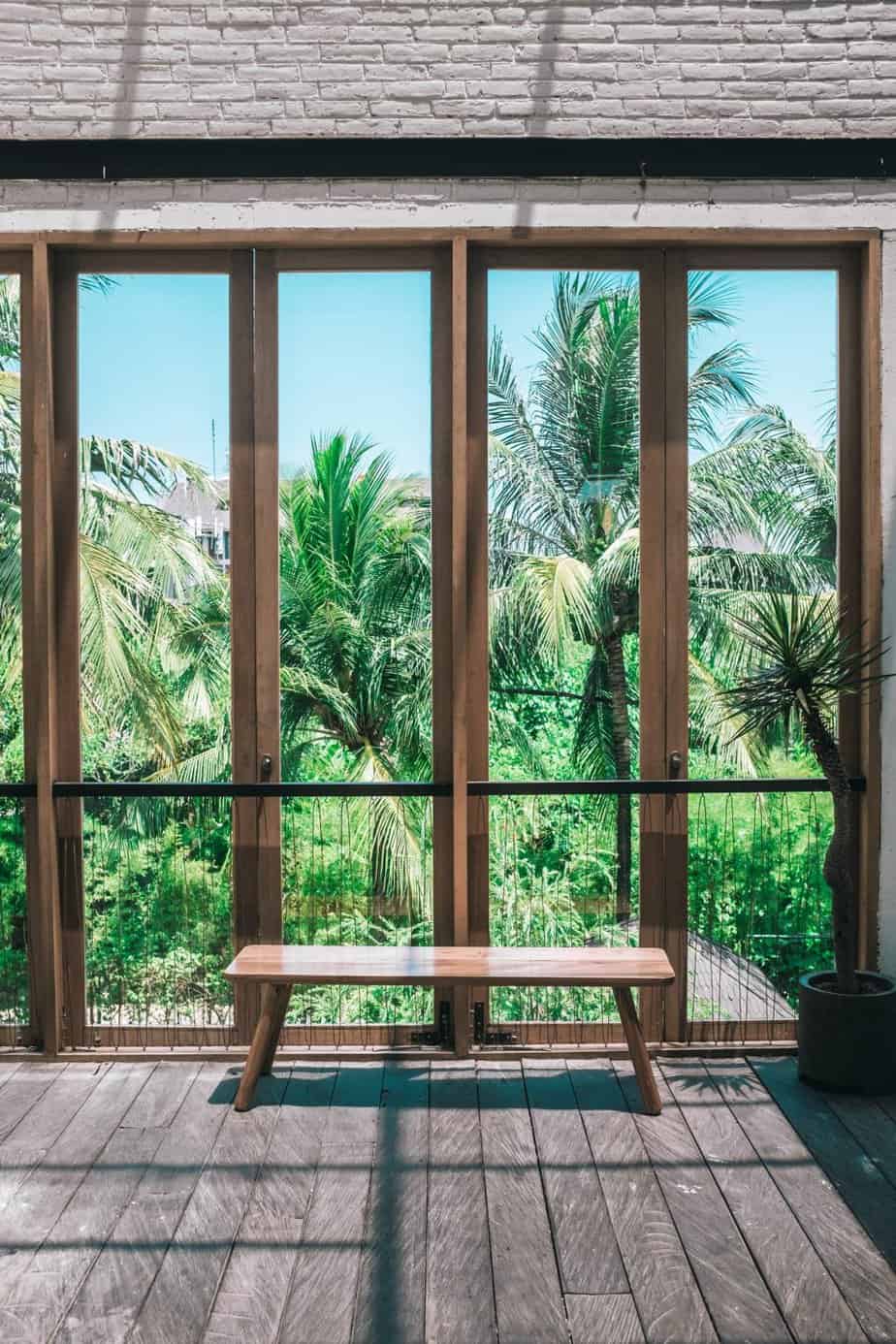 4. Woodland retreat
Nature enthusiasts will love this woodland concept! Choose earthy shades for the fabrics, and sheer curtains are also perfect. The material helps protect you from the heat of the midday sun while adding in a relaxing, diffused light.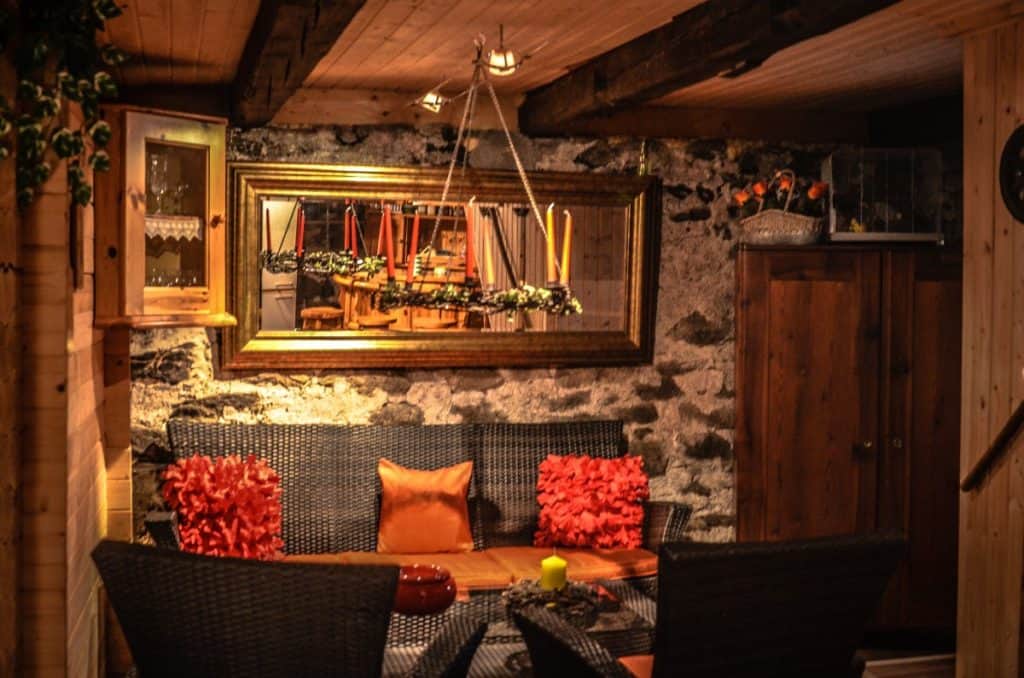 5. Vintage chic
Complete the look of your country-style garden with a vintage chic summer house. The key here is the soft colour scheme, creating a rustic and cosy atmosphere.
To finalise the concept, showcase your beloved vintage pieces, such as vases, rugs, and artworks.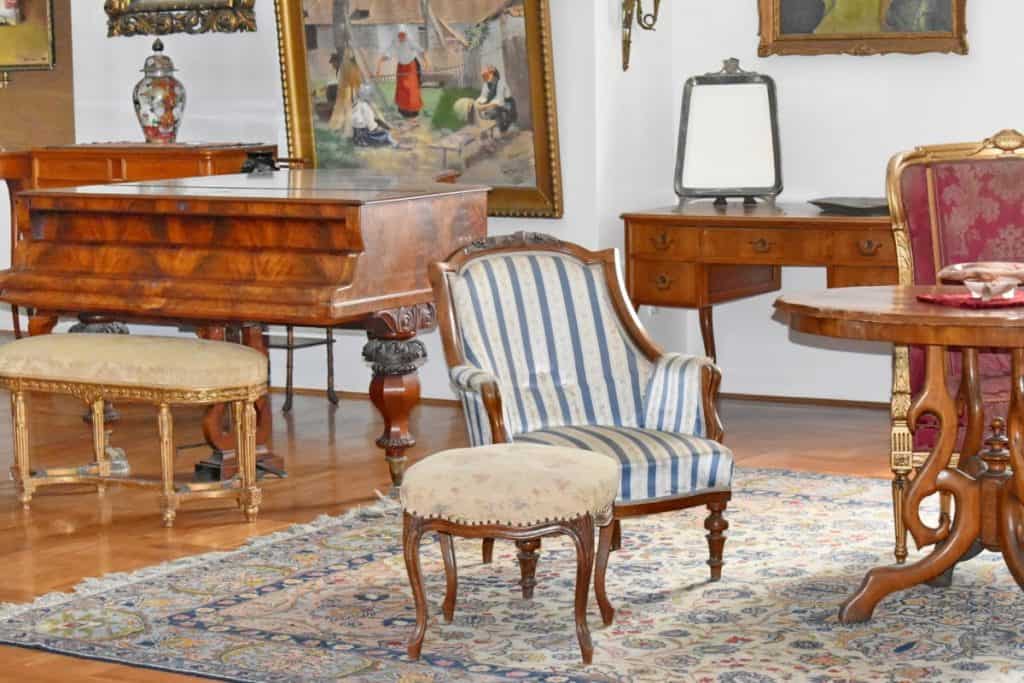 6. Zen-inspired
To achieve a Zen-inspired garden room, the space should focus on furnishing calm and peace. Like those featured in our Japanese garden ideas, combine the elements of water and rocks with clean lines to create a tranquil retreat.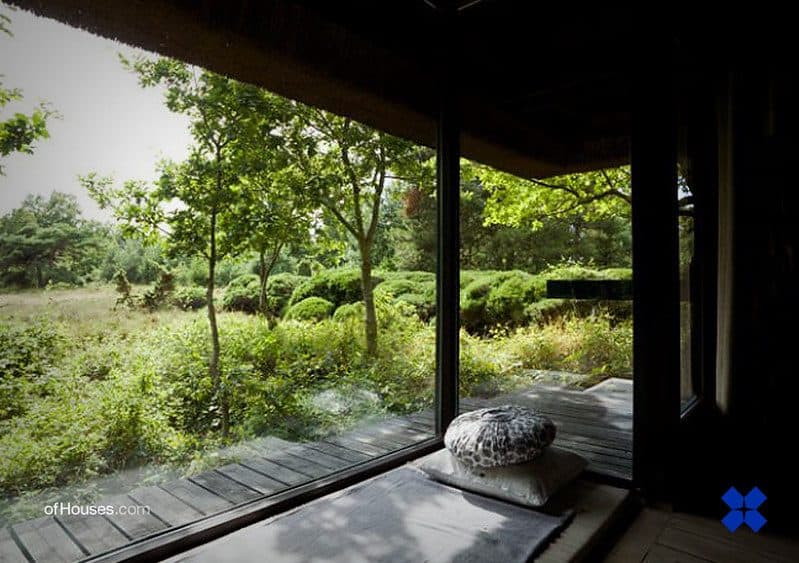 7. Party snug madness
A corner summer house (like this A-shaped one!) doesn't take up too much space. It's a perfect choice of garden building for hosting parties with family and friends in style.
Inside, add a mini garden bar inside with a comfy seating arrangement. An outdoor hot tub with a fire pit setup also sounds like a fantastic plan!
8. East Hampton cottage
With its blue and white palette, the light-filled summer house radiates simplicity. The white walls, sky blue ceiling, and muted floor calm down the bold palm leaf pillows and wicker pieces.
Everything's in moderation!
9. The English country style
A rustic, 19th-century-style summer house turned into a modern English country space. Accessories the couch with plaid throws and blanket. This simple look would look perfect in your yard, mainly if you have a canopy-like structure.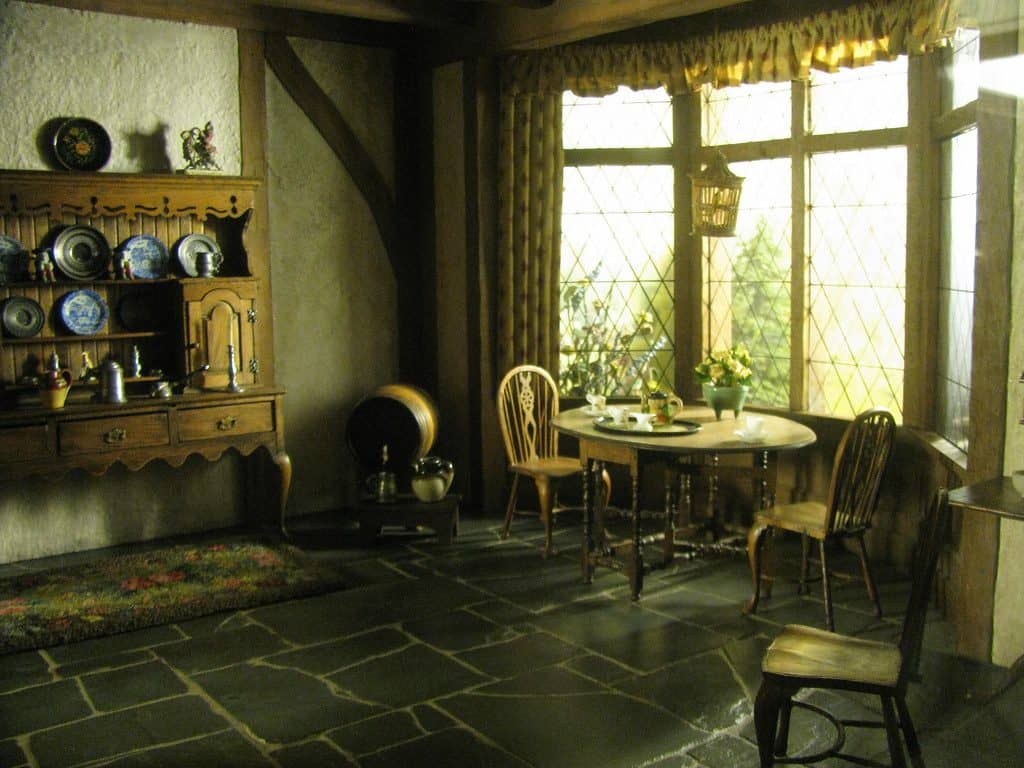 10. Teen's hideout
Create something special for your teens (and adults alike) with your summer house. Install electricity, hook up the WiFi, place the pool table, and set up the gaming console!
If the space allows, add a garden bar with stools and a countertop.
11. Pink she shed
Pretty in pink, indeed! She sheds are a cosy little hideaway for entertainment and relaxation, particularly for the ladies.
And an exterior in pastel pink, with edges trimmed, makes for an eye-catching garden room.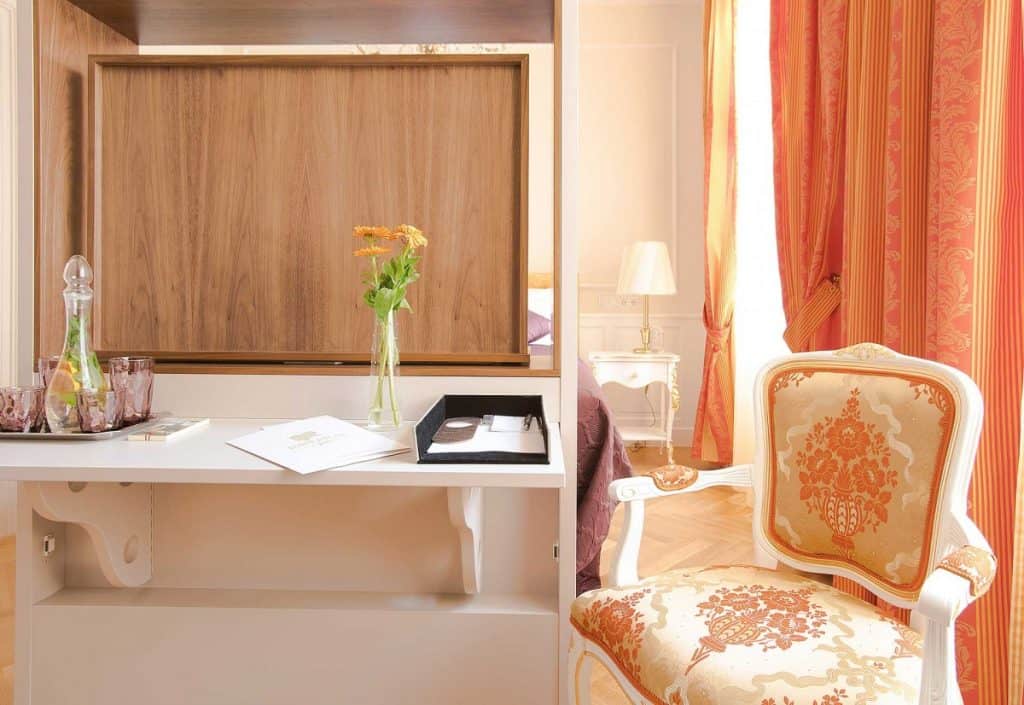 12. Pool house for the summer
Take advantage of your pool and summer house in your backyard. A small unit can fit at least a couch for resting and some storage for pool accessories like floats. Add a sun lounger or hammock to extend the place for unwinding and relaxing after a pool day.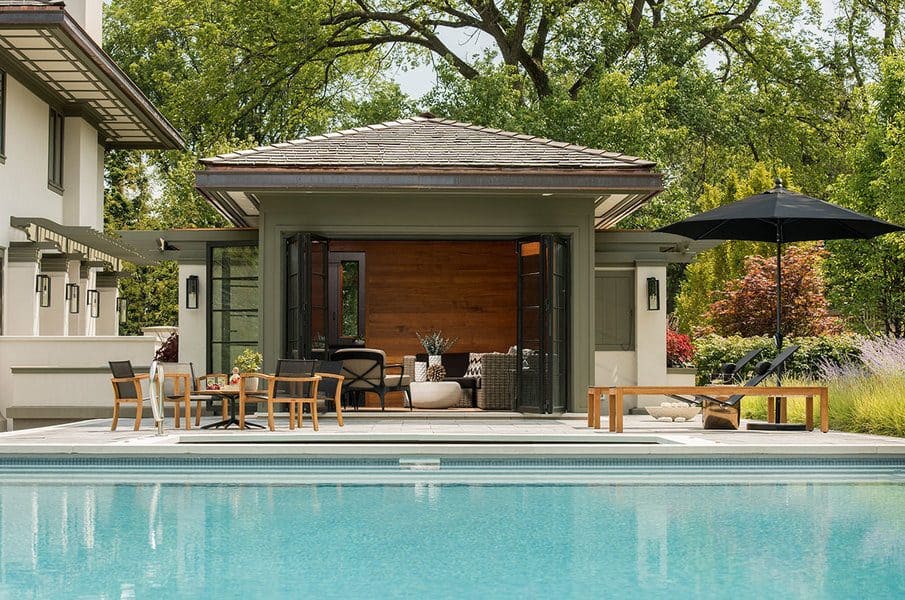 13. Hassle-free corner
You're lucky if you found a versatile summer house with a modern, pent design in the market. Take a cue from Renna; here, the tall, corner design gives the room a spacious feel.
You can house an L-shaped sofa, free-standing shelves for the books or records, and you'll still have enough room for others!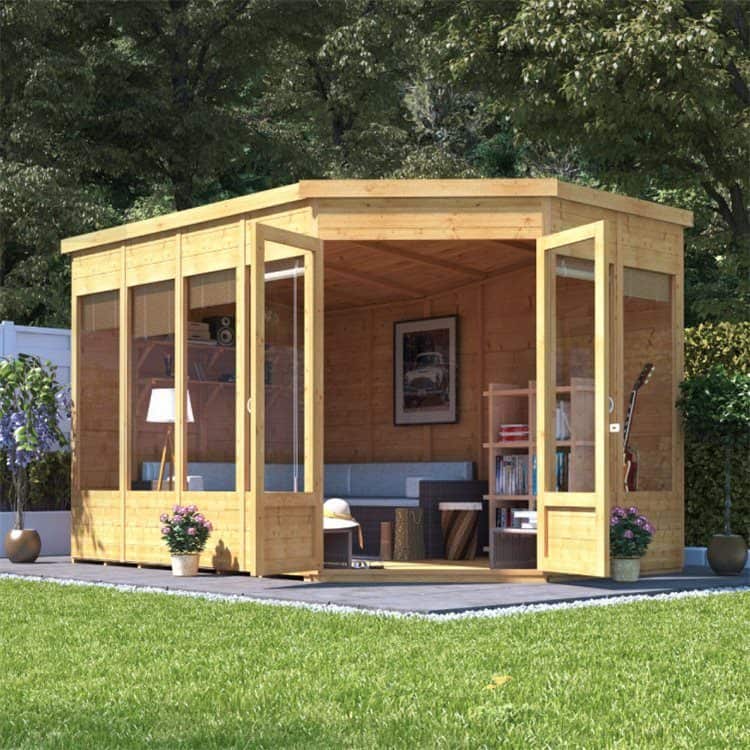 14. Make it float
Your summer house doesn't have to be near a pond or lake to achieve this concept. Instead, create unique foundations, such as concrete or wood, and make it seem like the building floats. Add mini stairs for easy access.
15. The oriental way
Can't get enough of Asian-inspired summer houses? Have a look at this Japanese-inspired fence work! It's a remodelled small zen detached shed.
The size is small, making the design ideal for tea house gardens. Place a pathway of stepping stones, lined by lanterns, that leads through from the garden to the tea house.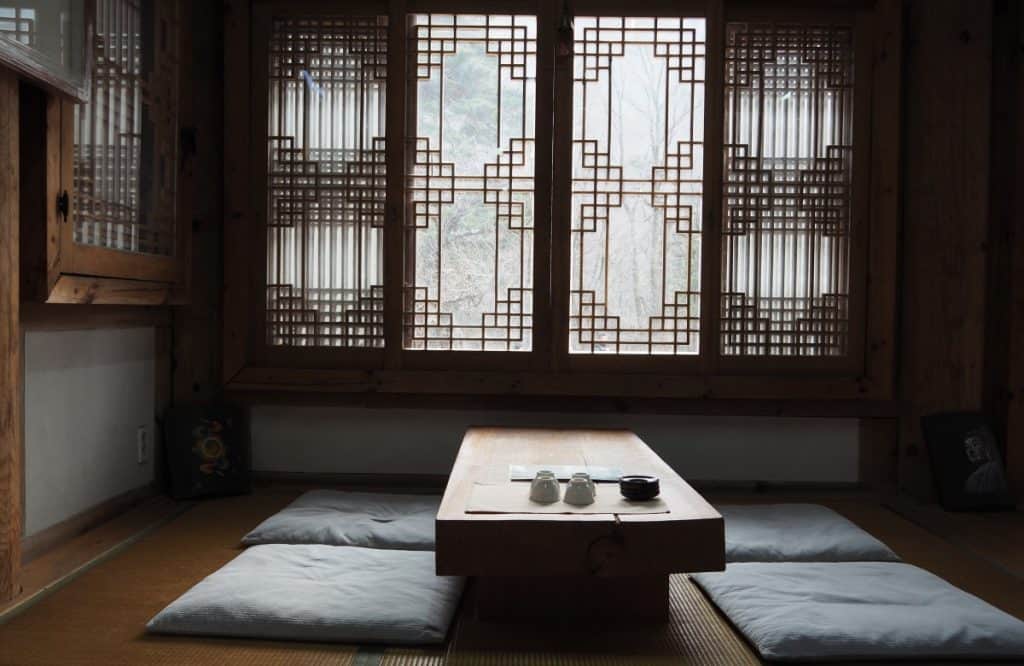 16. Restful reading haven
This small trendy ceramic tile and grey floor sums up this reading retreat summer house. The contrasting shades create breezy interior schemes with a sense of cosiness.
The built-in shelves paired with comfy seating make this setup perfect for reading. Install garden room lighting ideas for ambience at night.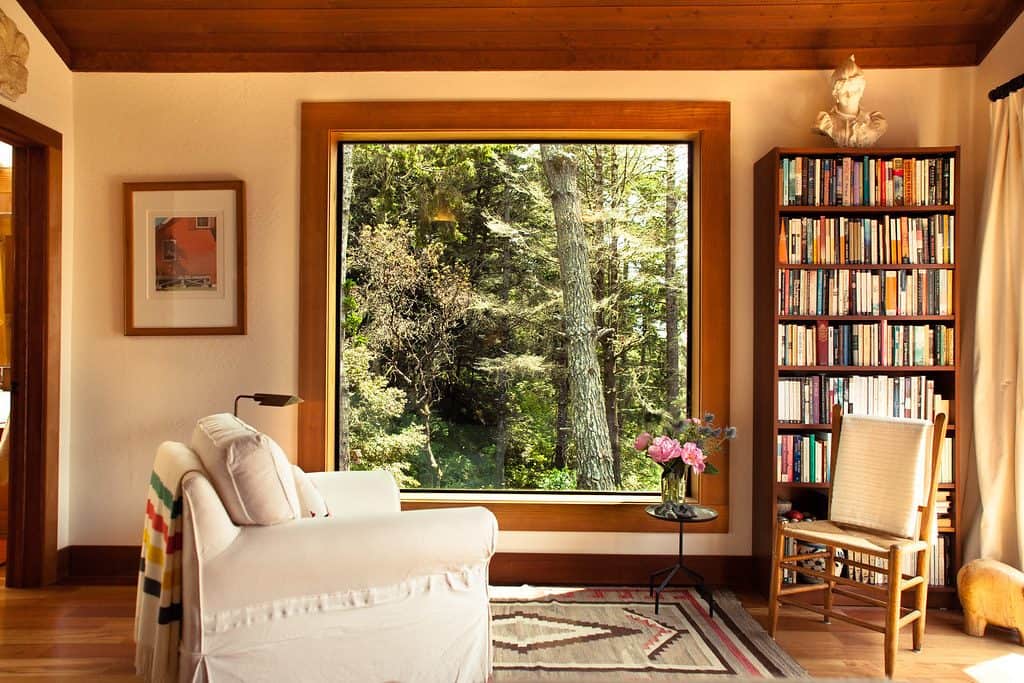 17. Modern and functional WFH setup
Like log cabins, summer houses make perfect garden offices. Investing in one can help you create the ideal working space to separate your home and work life.
The BillyOh Studi, for one, is great for year-round use. It's fully insulated so that it can be utilised for an array of uses, such as your new WFH office.
Top tip: For a truly modern summer house, include plenty of practical storage and furniture.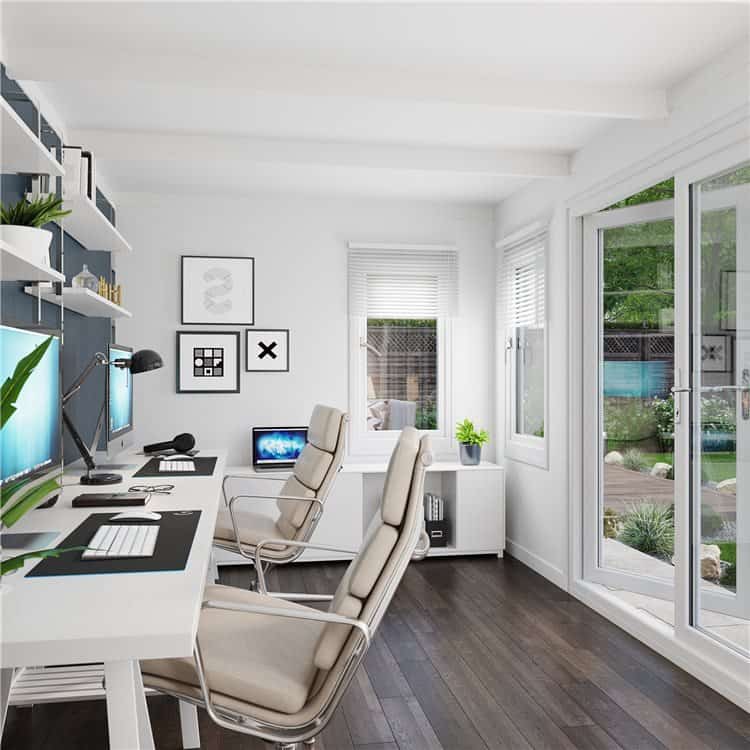 18. A humble garden pub
A summer house home bar is an excellent solution and alternative to a full-blown bar in the house. Make sure the space ticks all the essential boxes, such as funky lighting, comfy stools and beer racks. Check our garden bar designs for more!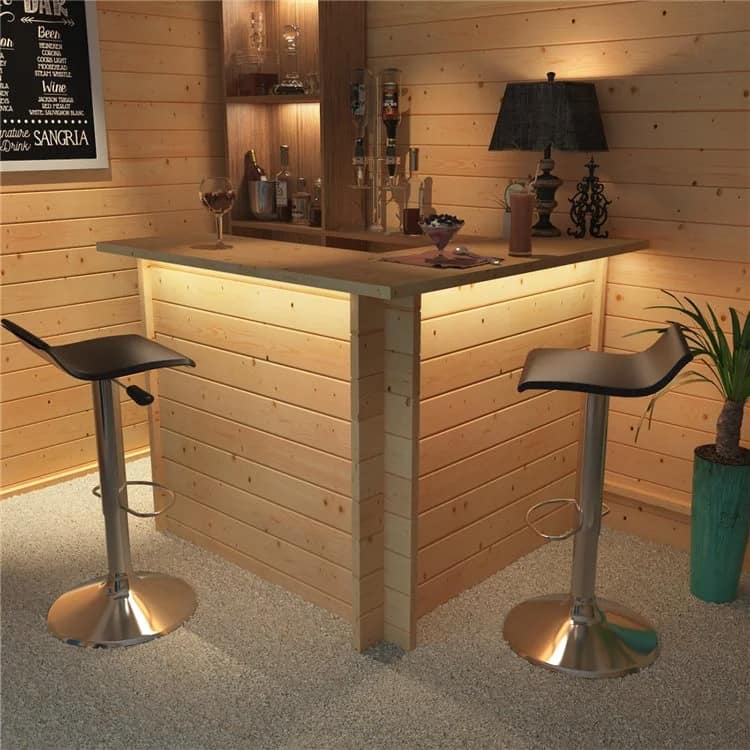 19. Install oak frames
Oak framed homes are always packed with character and charm. Considering the material, oak frames will look amazing on timber summer houses, too.
Take inspiration from this summerhouse – injected with oak frames that add personality. Complement the rich tones of the wood with bold shades on the walls.
20. Cabin-style guest room
Summer houses also make great guest accommodation. However, you may well need planning permission if you include a bathroom.
The old white scheme matches the exposed wooden frames and playful floor carpet. You'd have guests queuing up for an invite in this summer house guest room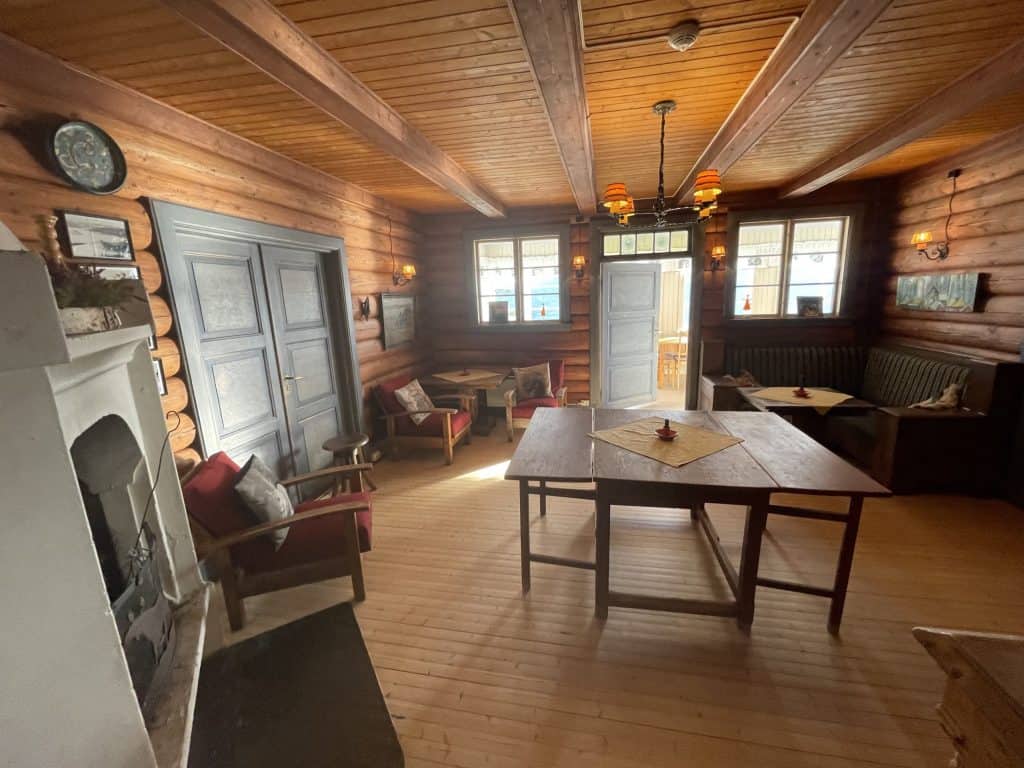 21. Painted in white from top to bottom
Don't you love the clean look of this summer house hobby room? Massive windows will invite more sunlight in, making the space airy and tranquil.
The perfect space to let your creative juices flow! Think of storage and lighting, and ensure there's a place for everything.
22. Snug garden spot
It's important that your summer house interior feels safe, snug and secure. After all, it's where you plan to spend most of your leisure time. Include comfortable furniture, curtains, a heat source and good lighting.
23. Pool house getaway
Create the ultimate staycation by turning your summer house into a pool house! Add windows and glass walls abound to let in plenty of natural light and fresh air.
These also allow you to enjoy the stunning views of the landscape and the pool. Take inspiration from this colourful cabana interior.
24. Modern farmhouse
If you love a rustic yet fresh farmhouse interior, then this style will make you feel like you're in heaven! It has an updated look of a barn house and is equipped with minimalist furniture pieces. Focus on wood, metal and glass for details.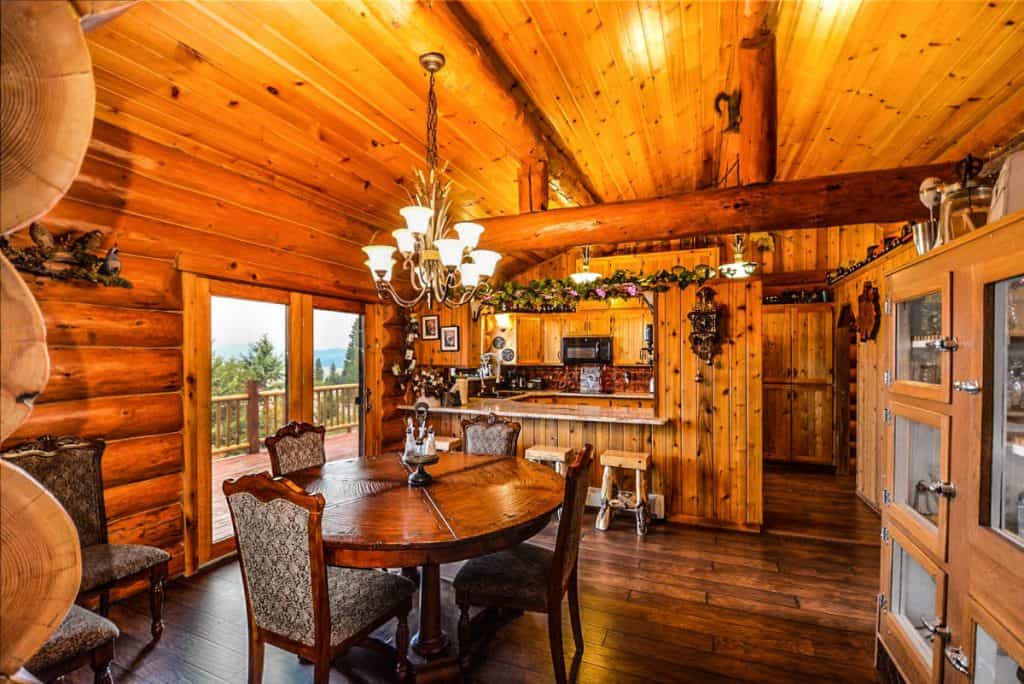 25. Vineyard summer home
A summer getaway that's built snugly with low-maintenance materials. We also love the intimate corners to curl up with a book, and of course, the airy living room area. The addition of an outdoor hot tub into the view makes the place dreamier!
26. Scandinavian corner seating
There's an actual art in minimalism with Scandinavian interior design. This corner seating, for one, emphasises clean lines and utility.
Plus, simple furnishings are functional, beautiful, and cosy. The design also plays with the natural light and minimal colour palette.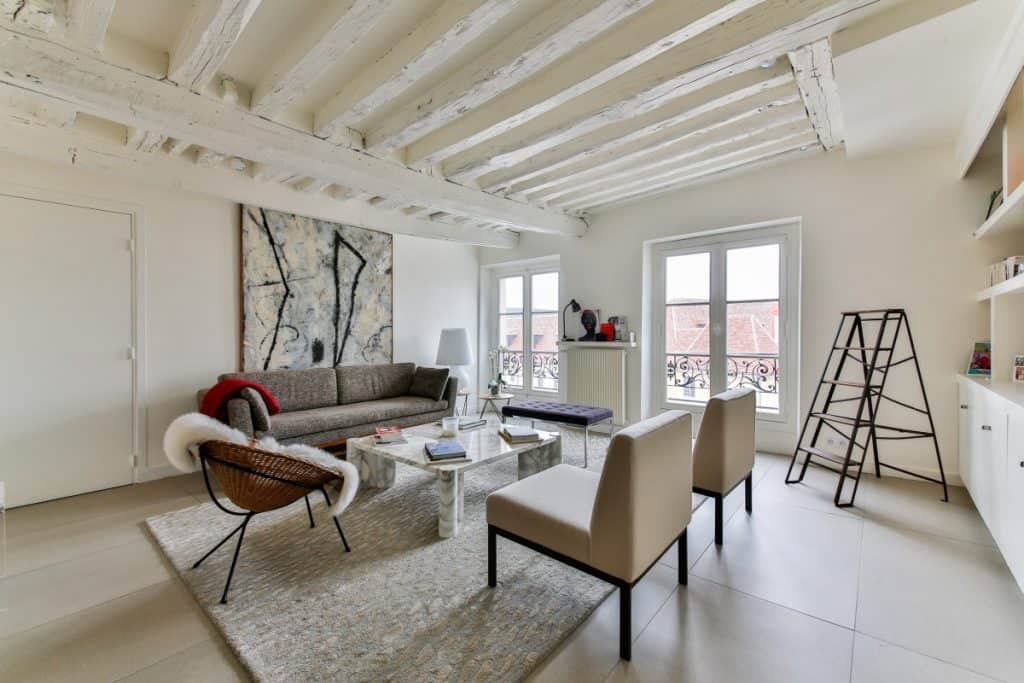 27. The rural retreat
The concept is inspired by country life with a mix of restored 18th-century elements. The interior represents a casual and cosy decorating style. It also alludes to the feeling of simple country life, highlighting the vintage pieces.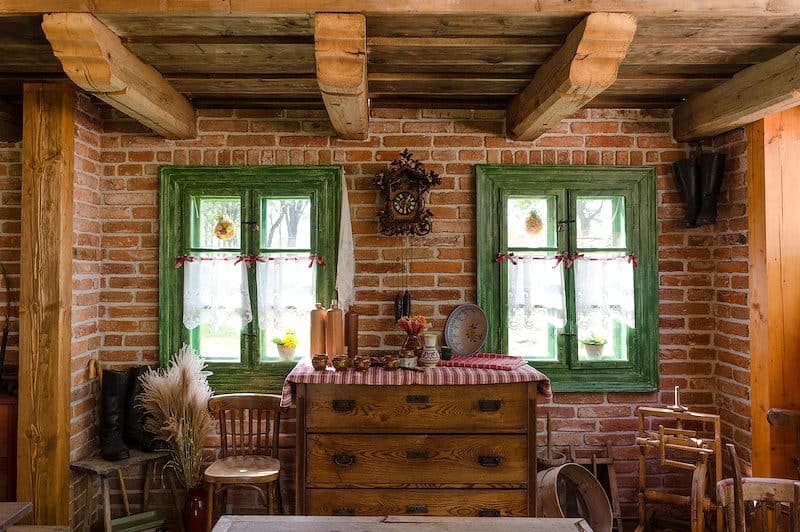 28. Sunroom porch
This sunroom porch features brick flooring, making the room feel cosier and ideal for winter hibernation. The stove is a perfect addition for chilly winter nights.
Since it's a sunroom, add large windows and a skylight to drench the space with sunlight. You can connect it to a greenhouse, idyllic for four-season enjoyment.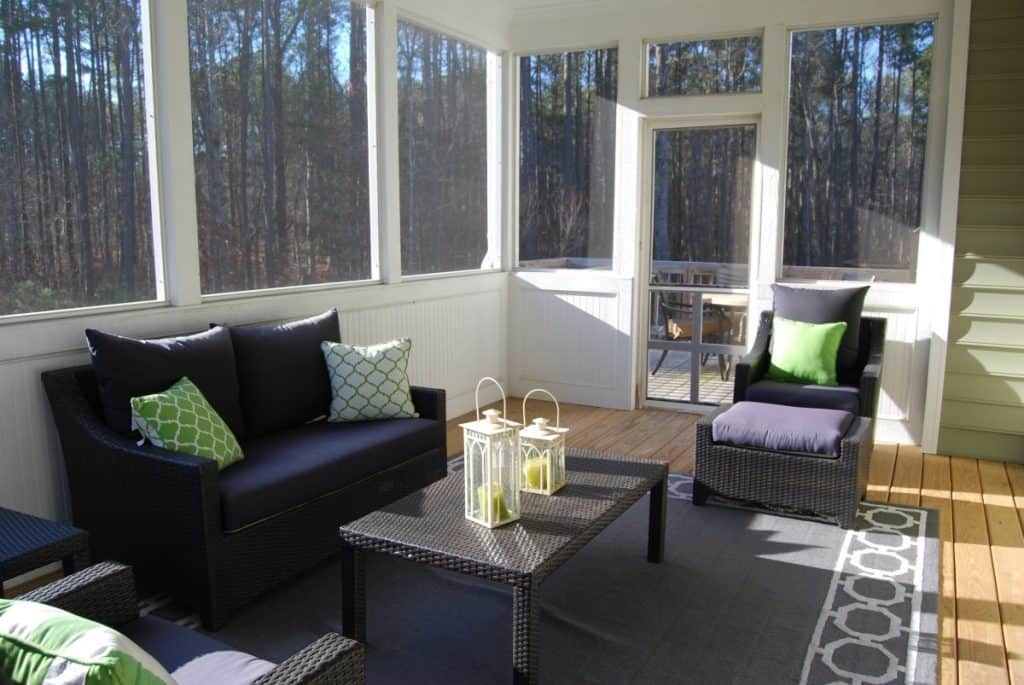 29. With a pop of colour
With all this light and lofty space, you will need some colour. And the softer and bolder, the better, such as an earthy green-grey or olive shade.
Splash more gentle colours around with cushions, throws and accessories. Plants surrounding the room can also help make the space pop.
30. Easy and breezy
A summer house decor is all about that feeling of easy-breeziness. So take a relaxed approach when decorating the space and try not to overdo or overthink.
Take a cue from this sitting room with glass walls and greenery. Get inspired by the easy-going setup, and don't stress about matching everything.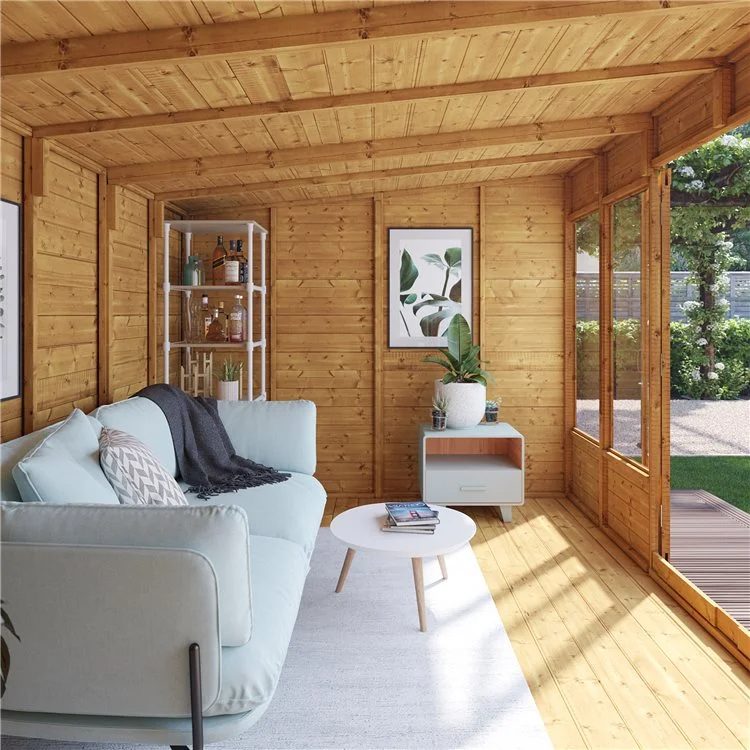 31. Timeless shiplap
Tall, pitched ceilings definitely say "beach house", especially when covered in shiplap. Take this summer house with smooth, timeless white shiplap, for example.
Balance the crisp white coastal interiors with soothingly neutral colours and décors.
32. Mediterranean interior with terracotta
This aesthetic is a natural match for mid-century modern style. The design features rose pinks and rusty oranges and reds. Incorporate the style next to mid-century wood furniture and brick elements.
33. Rafter ceiling
The taller the ceiling, the more the space can feel airy. Match the rafters with the wooden ceiling and wall.
Or paint them in white if you have a double-height ceiling. This concept is especially ideal if you have a crisp white interior. But stick to the first one if you want to add a touch of rustic charm.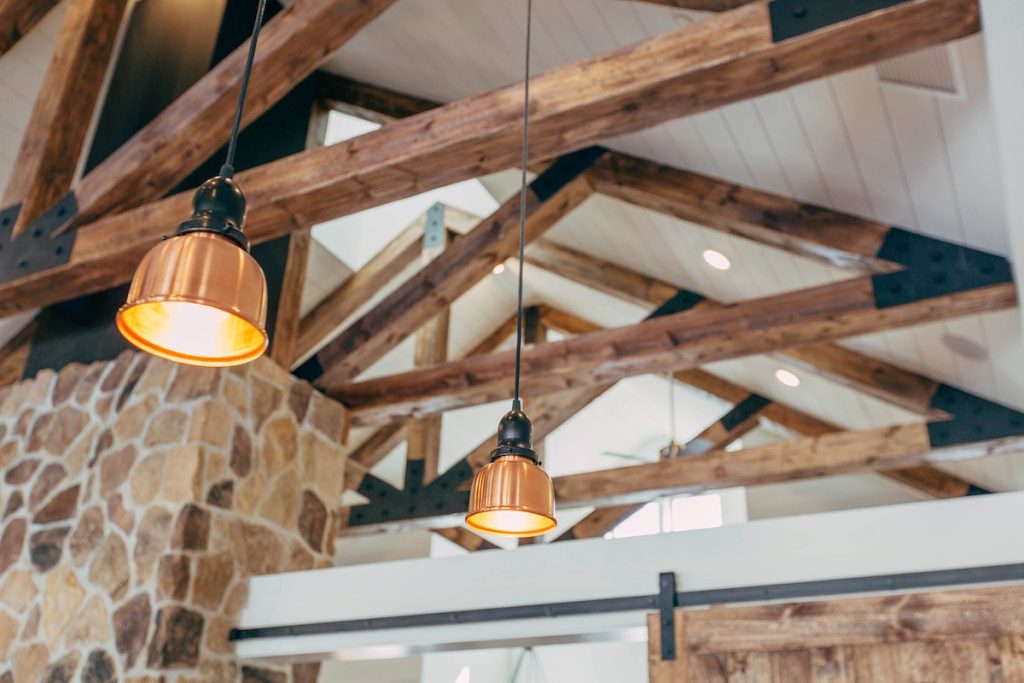 34. Cosy built-in window seat
If you have a small summer house, then you're going to love this idea! It frames the beautiful views of the surrounding landscape, a.k.a. your garden.
Integrated shelving provides plenty of storage. It's simply a smart, stylish addition to any garden room idea.
35. A landing pad
Don't waste the corners of your summer house, and even if it's small, you can make it practical. This landing pad tucked in a little corner by the front door is a great example.
It provides the perfect place to sink down and put on your shoes. Plus, the modern farmhouse style just feels right for summerhouses.
36. Chic mountain retreat
This rustic, mountain-chic retreat is furnished with an alpine aesthetic. The design curates the space with a thick, heavy structure. This makes the room feel light, airy, and livable.
Paint a few accent walls, introduce bright, fresh neutrals, and open up the floor plan. Add a variety of natural décor pieces and accents, such as plant life.
37. Soft pastel colour palette
Give your old summer house an update with a lick of paint – don't forget the furniture pieces! We love this lovely blue shade, a nice colour that works well with natural greens. If you have an old couch, cover it with new fabric in a pastel colour.
38. A touch of personality
To make your summer house feel like a part of your home, fill it with personality. We're talking about your personality. Hang things from the walls, such as pictures of you and your family.
Add accents that work with the colour scheme, including furnishings, to bring the whole look together.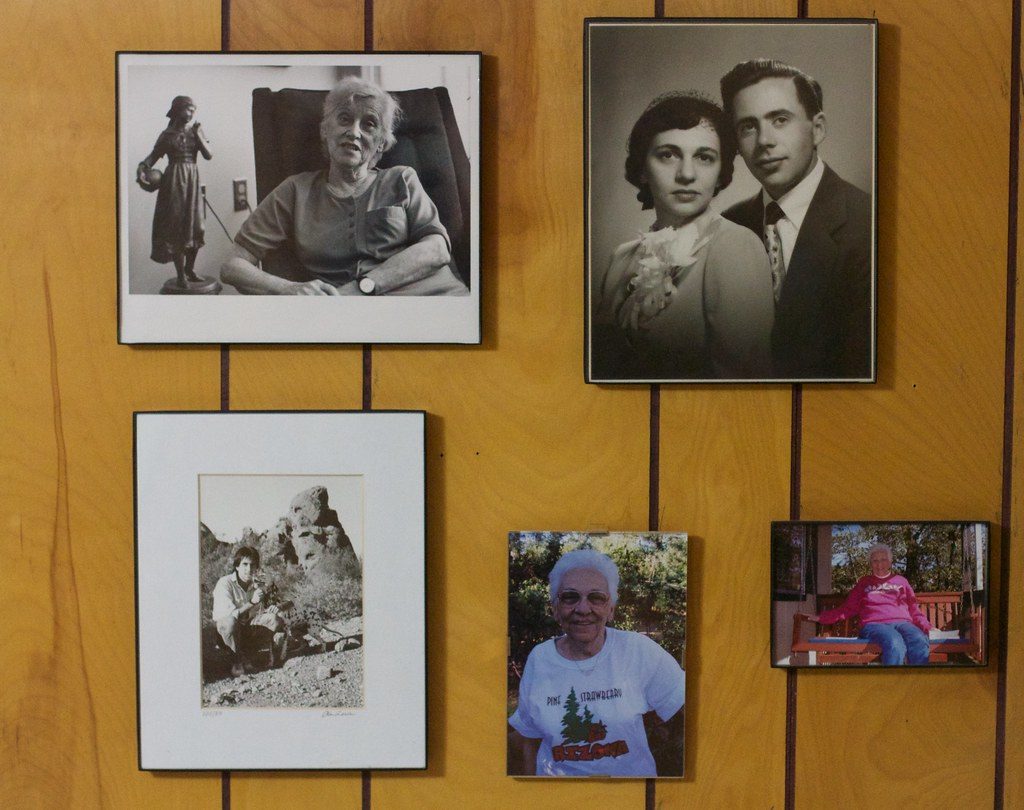 39. Open and Danish
The living area with a corner fireplace, plush rug and smart seating sets the tone of this interior. It's simply cosy and inviting, making this attractive Danish retreat wrapped in goodness.
For a calm effect, paint the room white and opt for glass walls, where it can be opened for a cool breath of fresh air.
40. A fireplace as the focal point
Whatever design style your summer house has, it'll always profit from an open fireplace. Electric fireplaces, for one, are a popular choice for summerhouses. Place it on an accent wall, with a pop of colour, for focal points.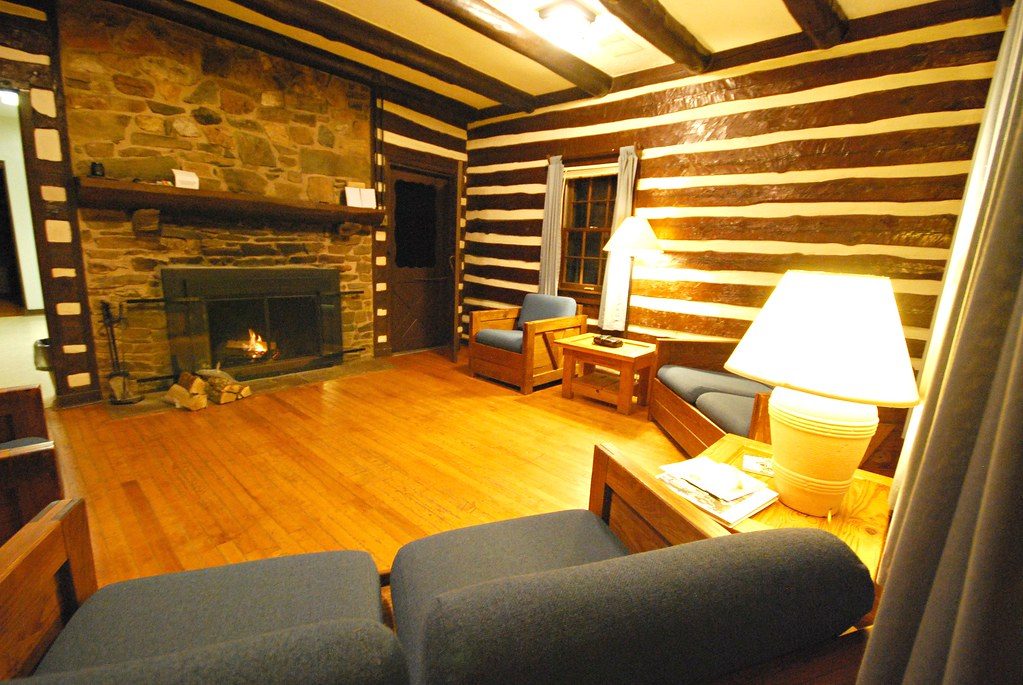 41. Moveable pallet chaise lounge
This pallet chaise lounge makes a perfect addition to any garden room – and you can do it yourself! It's padded with a rectangular cushion on top and paired with comfy cushions and a throw.
Plus, it's easy to move around, and you can certainly imagine yourself relaxing on this beautiful piece.
42. Outdoor hot tub
Another fantastic summer house interior design tip is to make a summer house hot tub. Even when it rains, you can enjoy a relaxing soak.
The perfect spot to utterly spoil yourself and your family! Check our outdoor hot tub ideas for more.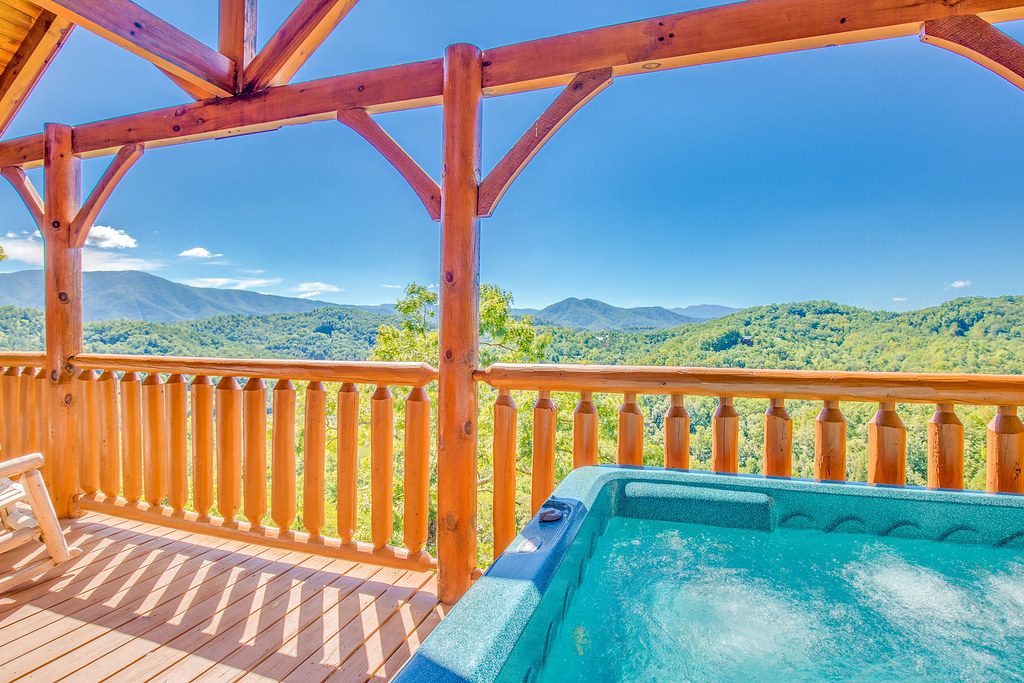 43. The gym setup
Take this opportunity to create a home gym in your summer house!   Although it can get hot in the summer, having the heat up slightly is a great way to burn calories.
Having a simple setup like this will be extremely practical and beneficial in the long run. Top tip: For year-round use, make sure to ventilate it.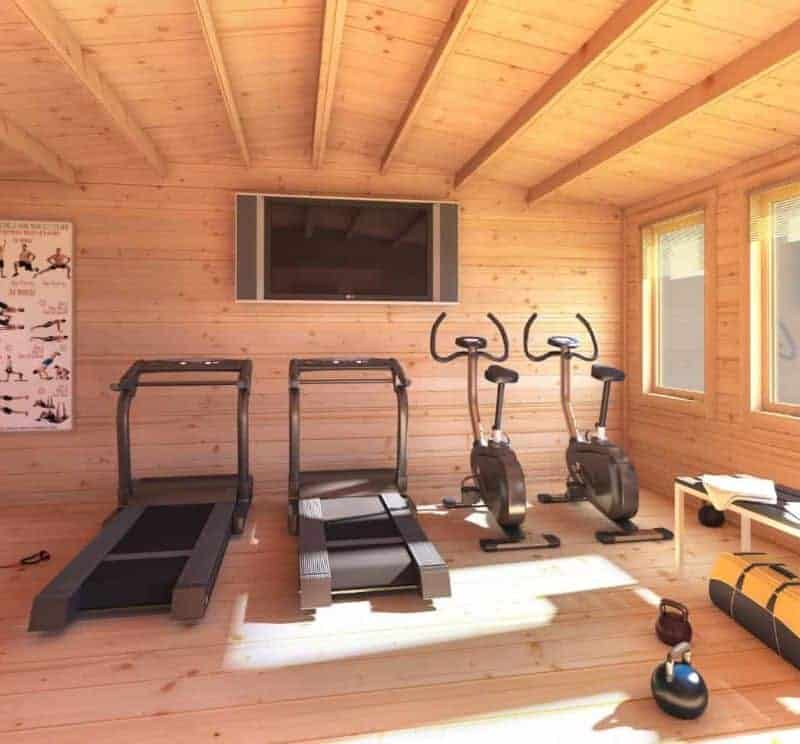 44. Coastal kitchen with shiplap panelling
Shiplap panelling is wooden planks put together to form this seaside cottage style. An instant recipe for a coastal kitchen design idea! Think neutral colours like whites, browns and beige for your kitchenware.
45. A hint of bohemian
A boho interior design revels in playful colours, textures, and patterns. Incorporate the style into your summer house by layering in patterned rugs and pillows.
Choose various patterns like stripes, but stick to a similar colour palette to keep the look consistent.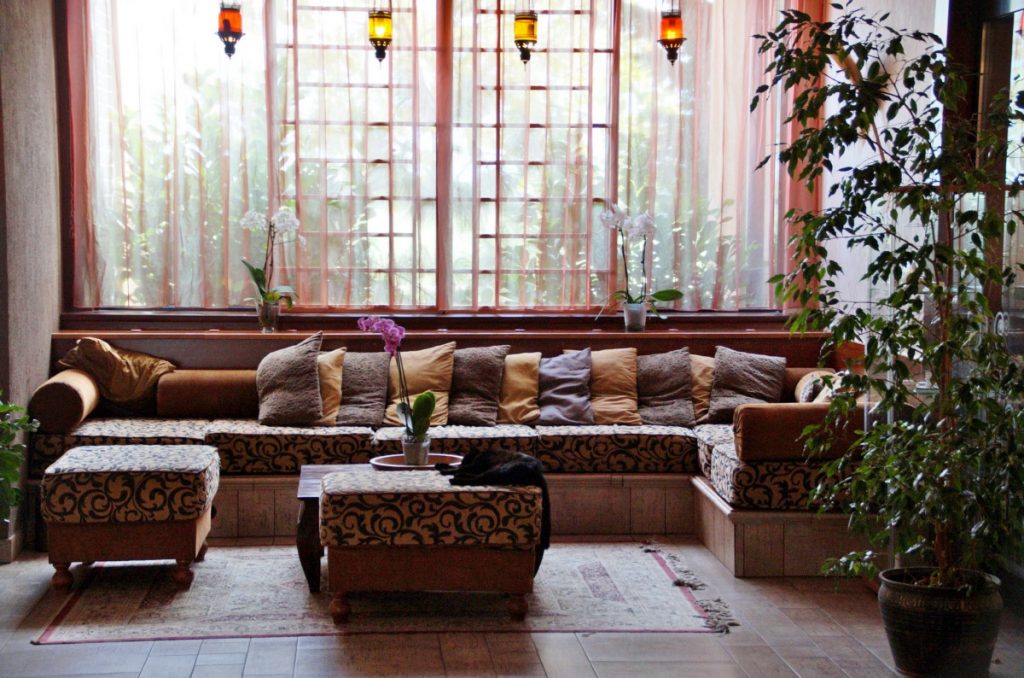 46. Nautical haven
The blend of navy blues and white stripes exudes a timeless maritime charm. Meanwhile, ship-inspired decor adds authenticity, evoking seaside relaxation. Achieve this by incorporating striped textiles, maritime artwork, and wooden accents. When put together, you can transform your summer house into a cosy coastal escape.
47. Tropical oasis
Lush greenery, bamboo furniture, and tropical prints bring the outdoors in. This concept creates a vibrant and rejuvenating atmosphere overall. Fill the space with potted plants and furnish it with rattan garden furniture. Adorn walls with tropical-themed art to craft a serene tropical paradise.
48. Artistic den
Gallery walls, unique sculptures, and thought-provoking installations. All these turn your garden summer house into an inspiring haven. Mix various art forms, and experiment with asymmetrical arrangements. Include pieces that resonate with your personal taste for an intellectually stimulating space.
49. Midsummer night's dream
This interior is perfect for relaxation and starlit conversations. Sheer curtains diffuse light. Paired with this LED star light and dreamy decor, this evokes the enchantment of a summer night. Opt for gauzy textiles and drape them romantically. Install soft lighting sources to establish a magical ambience, such as fairy lights.
50. Desert retreat
Warm earth tones, cacti, and southwestern patterns transport you to a desert setting. Choose terracotta hues for walls for a tranquil touch. Also, introduce potted cacti and succulents. Incorporate Native American-inspired patterns on textiles to achieve a unique desert escape.
51. Boho escape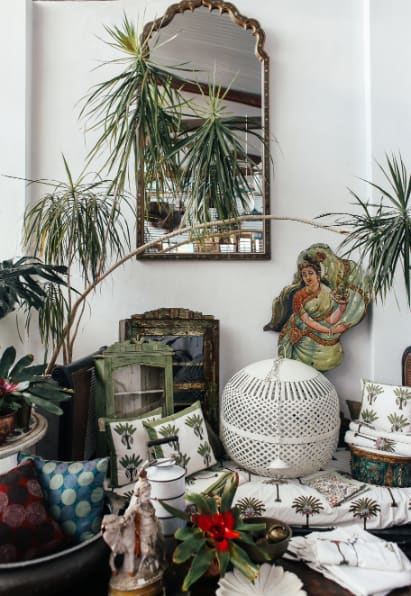 Infuse your corner summer house with vibrant colours and carefree patterns. Consider an open-minded approach to design, embracing the bohemian ethos. Incorporate rich textiles, layered rugs, and textures to achieve an eclectic mood.
52. Asian fusion
Blend elements from different Asian cultures. Introduce bamboo furniture, delicate paper lanterns, and serene motifs. These elements will craft an elegantly balanced space.
Choose a harmonious colour palette. Add symbolic artwork and soothing elements like bonsai trees. These will present a serene and culturally rich environment.
53. High-contrast drama
Embrace the bold with dark walls and vibrant accents. This design method will highlight architectural features and create an atmosphere of intrigue.
Use contrasting colour schemes, dramatic light fixtures, and bold artwork. This technique infuses energy and creates a memorable impact in your summer retreat.
54. Retro revival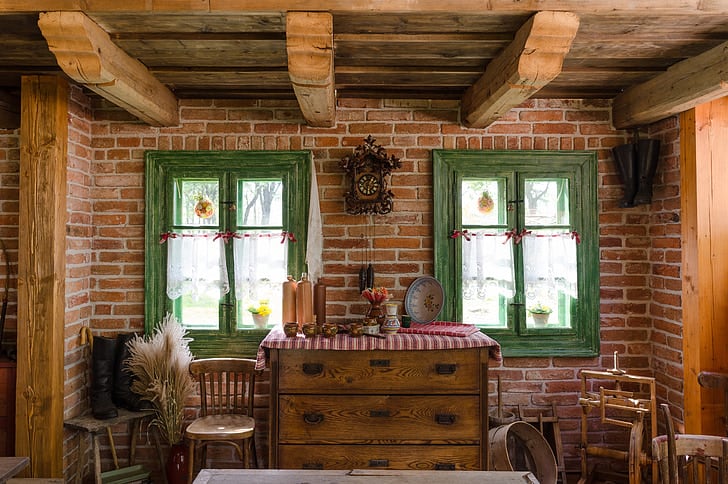 Transport your BillyOh Renna summer space to a bygone era with:
vintage furnishings

retro wallpapers

nostalgic memorabilia
Curate a collection of carefully selected retro items. Make sure to mix iconic patterns from the past! Finally, layer in nostalgic touches to invoke a sense of sentimentality and comfort.
55. Minimalist serenity
Focus on simplicity. Use clean lines, neutral hues, and a clutter-free environment to foster tranquility. Opt for quality over quantity. Choose garden furniture with sleek profiles, and keep decor elements to a minimum. This less-is-more approach creates a serene and unburdened atmosphere. Overall, it's perfect for relaxation and contemplation.
56. Eclectic charm
Combine diverse styles, textures, and eras to create a visually captivating interior. Blend vintage with contemporary and juxtaposed patterns and shapes. Showcase your unique personality through curated collections and unexpected pairings. This, overall, can result in a summer haven that's truly one-of-a-kind!
57. Global inspiration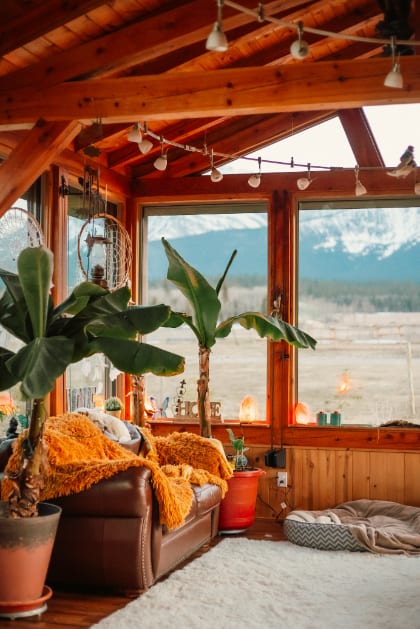 Fuse worldwide treasures, textiles, and artefacts to create a multicultural haven. Curate a diverse collection, highlighting each piece's origin. Use a mix of patterns, colours, and materials for a harmonious, globally-inspired atmosphere.
58. Urban touch
Infuse an urban energy with edgy decor, graffiti art, and modern furnishings. Contrast city elements with natural textures and greenery. Achieve a blend of metropolitan vibrancy and a peaceful pressure treated summer house retreat!
59. Rustic elegance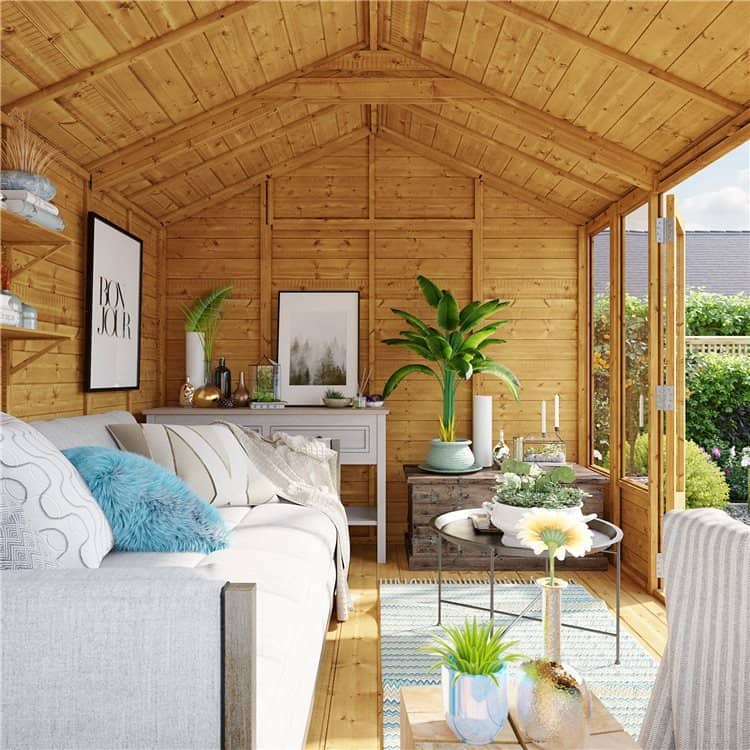 Harmonise raw beauty with refined details by juxtaposing exposed elements with elegant furnishings. Add natural materials like wood and stone, and balance with sumptuous fabrics. Incorporate polished accents for a luxurious yet grounded aesthetic.
60. Farmhouse fresh
Embrace farmhouse charm with a modern flair. Use distressed wood and neutral tones for a cosy backdrop. Then, introduce sleek lines and contemporary elements. This idea will strike a balance between traditional comfort and updated sophistication.
Summer House Interior Ideas: Round-up
You're now one step closer to your dream garden summer house! We did our part, so it's time for you to decorate the room that reflects your personality and style.
With our list of interior designs, find one or two – or mix & match them! – to come up with a special log cabin summer house space that you'll want to spend your free time in. Bonus: These inspirations also work for any type of garden room, including sheds.
Delve deeper into this topic: How to Insulate a Summer House and Keep It Warm in Winter
In case we've missed something, our team has prepared handy FAQs that aim to help you plan along the way.
Shop Summerhouses
FAQs