Whether you have recently purchased a summer house or are looking to buy one, there could be a lot of questions you may have. As a result, you may feel the need for a summer house guide to assist you in answering these questions. Alternatively, there may also be a number of aspects you haven't considered. For instance, where you are going to place your summer house, which summer house is best for you, or even how to maintain your summer house in the future.
Therefore, our summer house guide could be the perfect tool to help you learn everything you need to know about summer houses.
What are Summer Houses?
Types of Summer Houses
How can Summerhouses be used?
Position and Planning
Simple Summerhouse Maintenance Tips
Summer House Guide – What are Summer Houses?
Summer houses are wooden outdoor garden structures that live outdoors and are used in many different ways. Usually, the outdoor structure features felt or tiled roofs, a number of large windows and doors allowing significant amounts of light to shine through.
Some summer houses include porch steps, verandas or canopies to help extend the front of the summer house. Summer houses that are larger are typically designed in a similar style to that of log cabins.
Summer House Guide – Types of Summer Houses
Summer houses are available in many different styles. But what is the difference between them all? Our summer house guide should help you to determine the best one for you!
Contemporary Summer Houses
For those with an eye for more stylish and modern designs, contemporary summer houses are your best bet. This is as interlocking tongue and groove boards can help create a smooth and clean aesthetic appeal.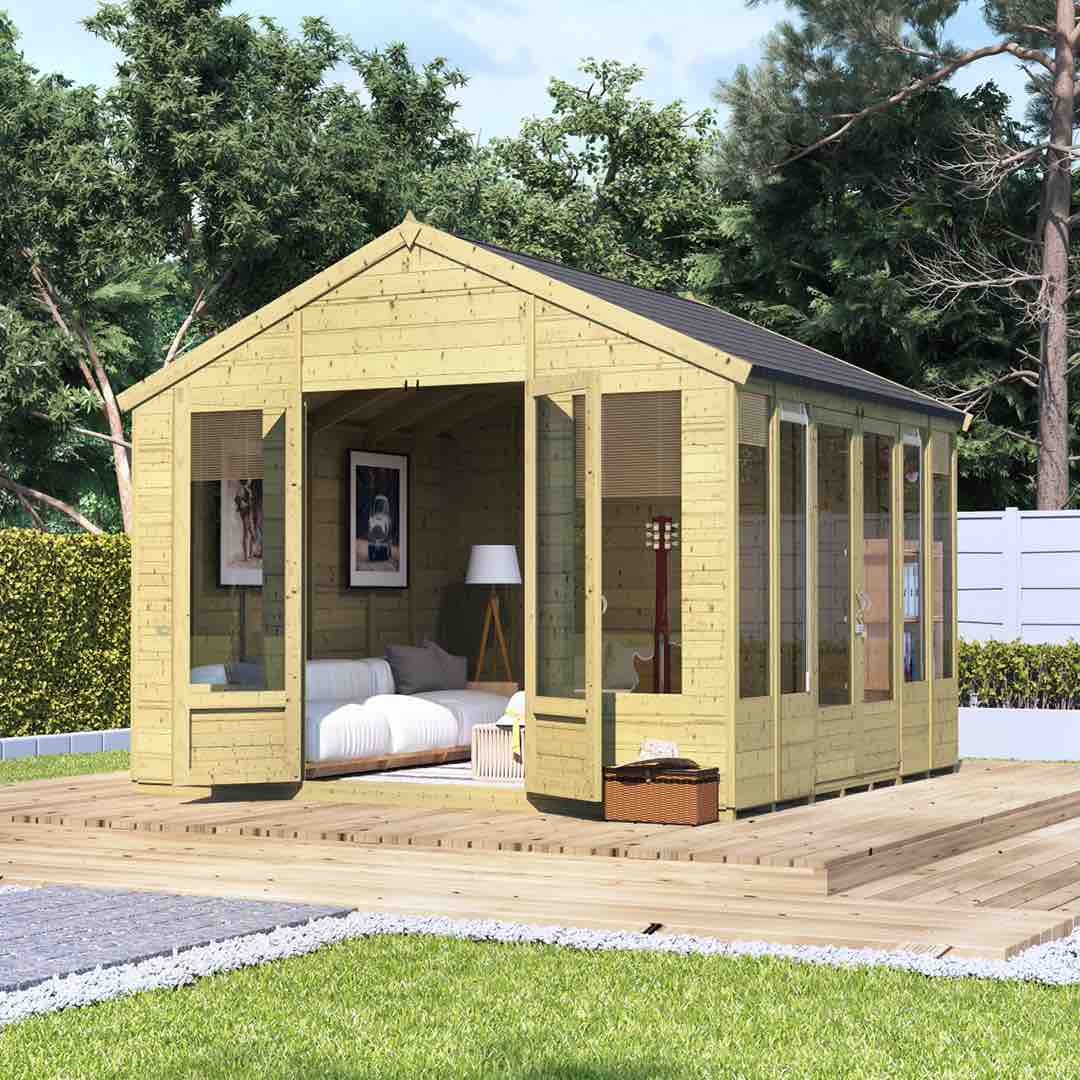 Not only a useful addition to any garden, considering the number of uses a summer house can entail, contemporary summer houses could also help give your garden that modern edge.
Traditional Summer Houses
For many, the classic, traditional look of a summer house is what appeals to them rather than contemporary. Featuring Georgian windows and the common apex roof shape, traditional summer houses are naturally suited to those not wanting to let go of the past.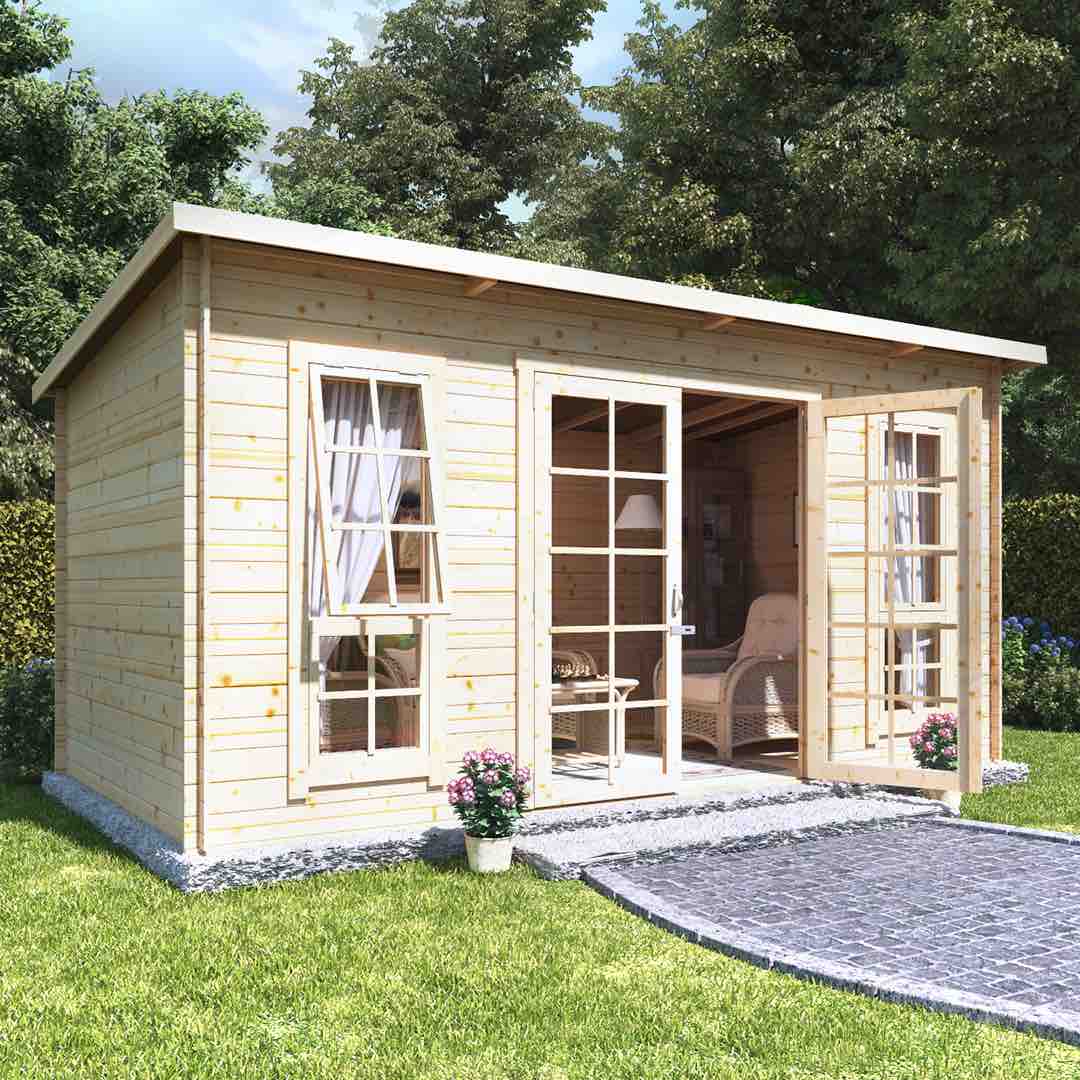 Corner Summer Houses
Often, finding a summer house to fit into the most obscure spaces in your garden comfortably can be a difficult task, especially when garden parameters are continually changing as landscapers begin to get more adventurous.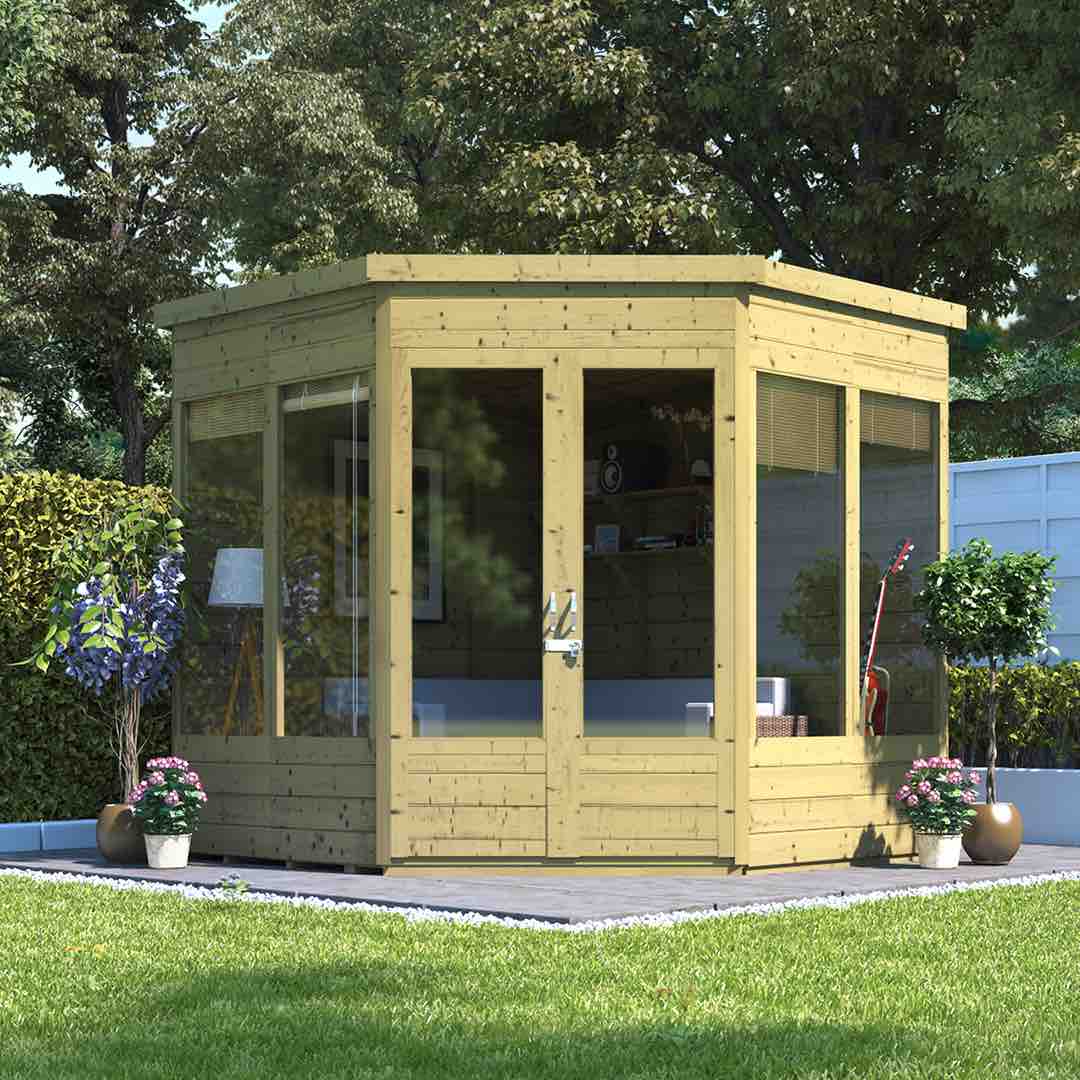 This is where corner summer houses are at their most useful. Specially designed to fit into a corner you can make the most of all of your available garden space. Most often, corner summer houses will feature two opening side windows as well as double doors which work together to provide you with a panoramic view of your garden, all year round.
Small Summer Houses
Ideal for those with limited space in their garden, a small summer house can measure as small as 6' x 4'. Small summer houses could be perfect to use as a small quiet place to relax or even as somewhere to store your outdoor furniture over the colder months. Not only are small summer houses convenient, but they can also be a budget-friendly option. We also offer models up to larger sizes like 5x4m.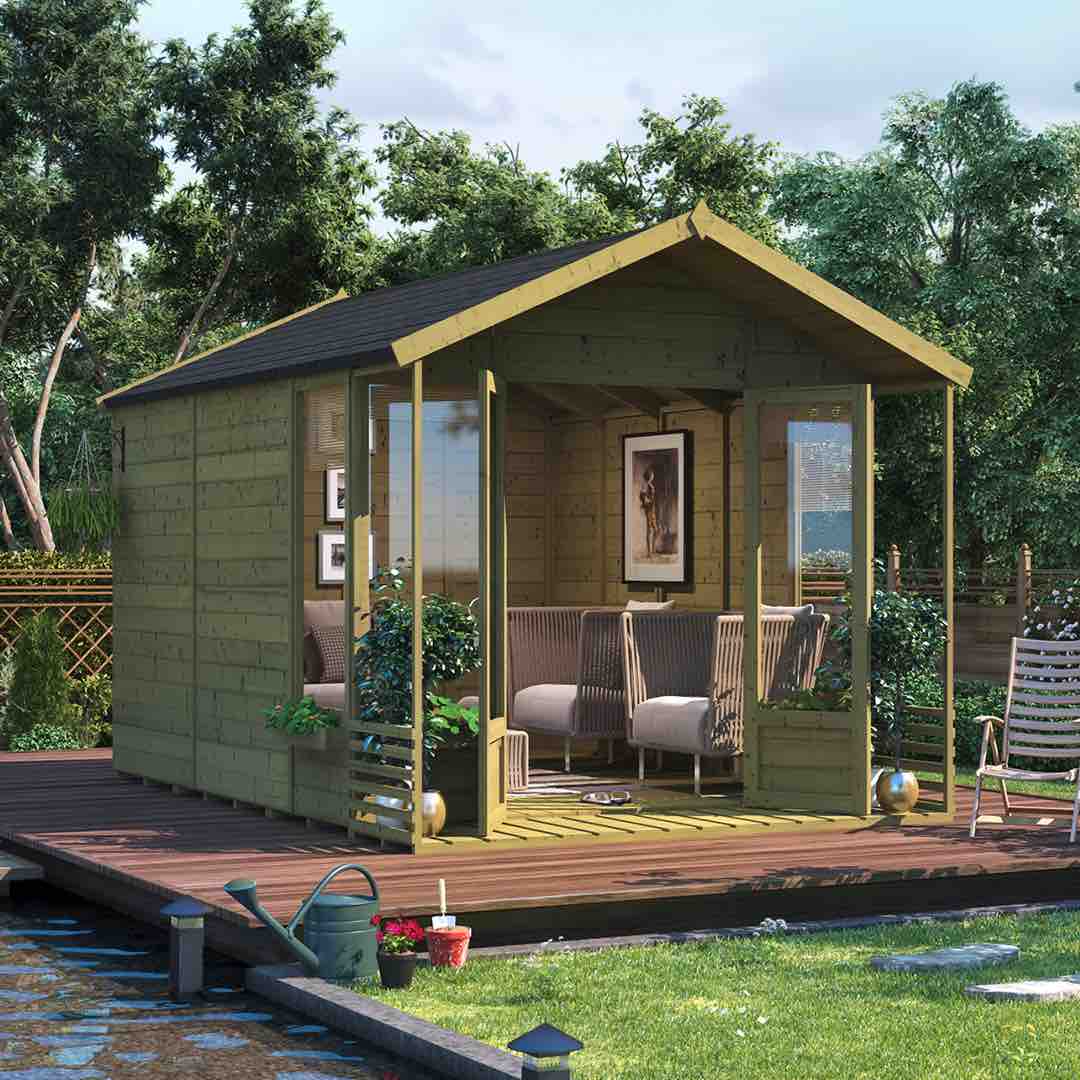 Log Cabin Summer Houses
For a more luxurious style of summer house, log cabin summer houses are an enticing option. Log cabin summer houses will not only look more magnificent in your garden, but the log cabin construction may also provide you with a strong, sturdy outdoor building made to withstand harsh weather conditions and built to last.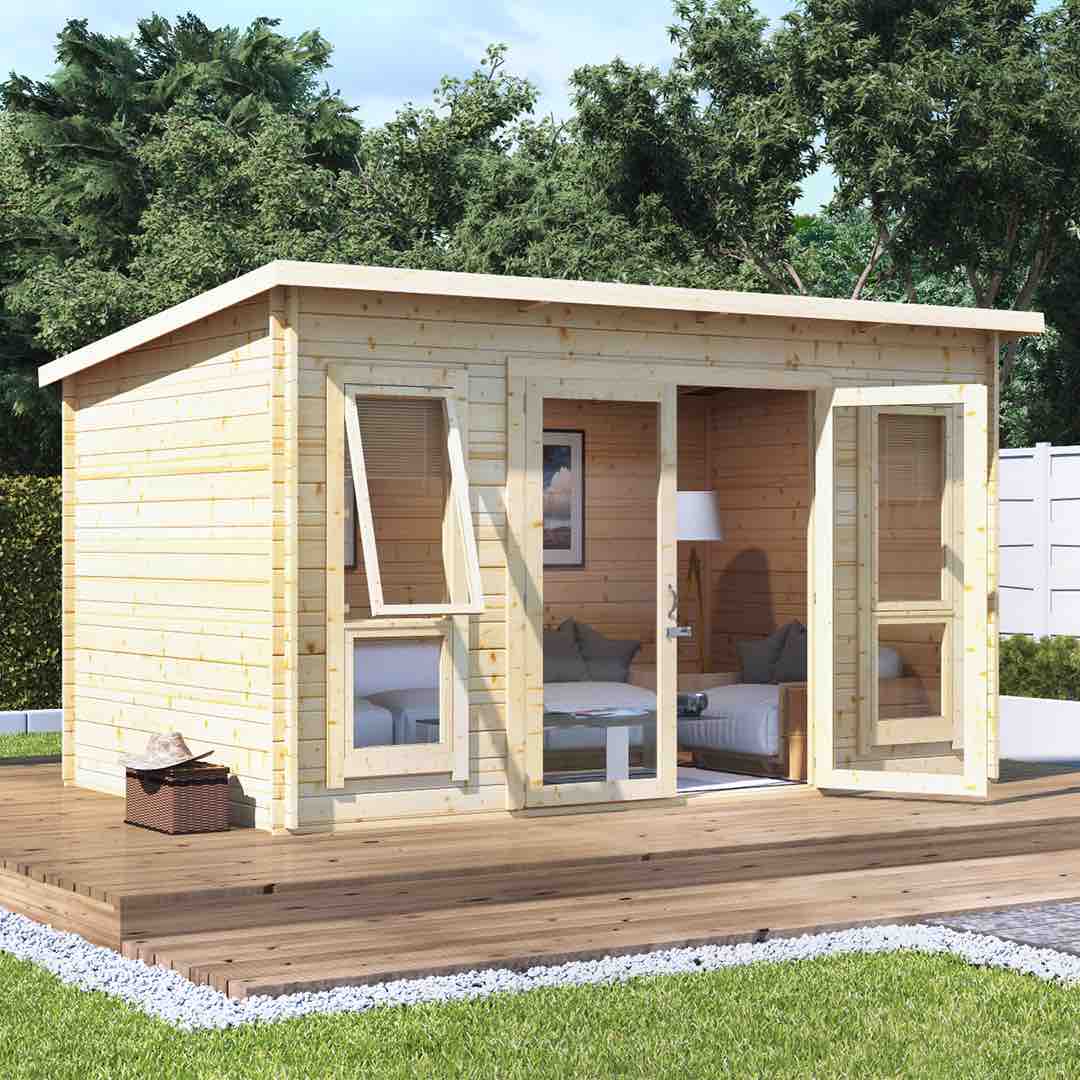 Summer House Sheds
Summer house sheds could either be the perfect place to escape and relax or a convenient place to store your outdoor garden tools. Or even both at the same time. Some summer house sheds have a combined side store, ideal for couples, small families or new homeowners.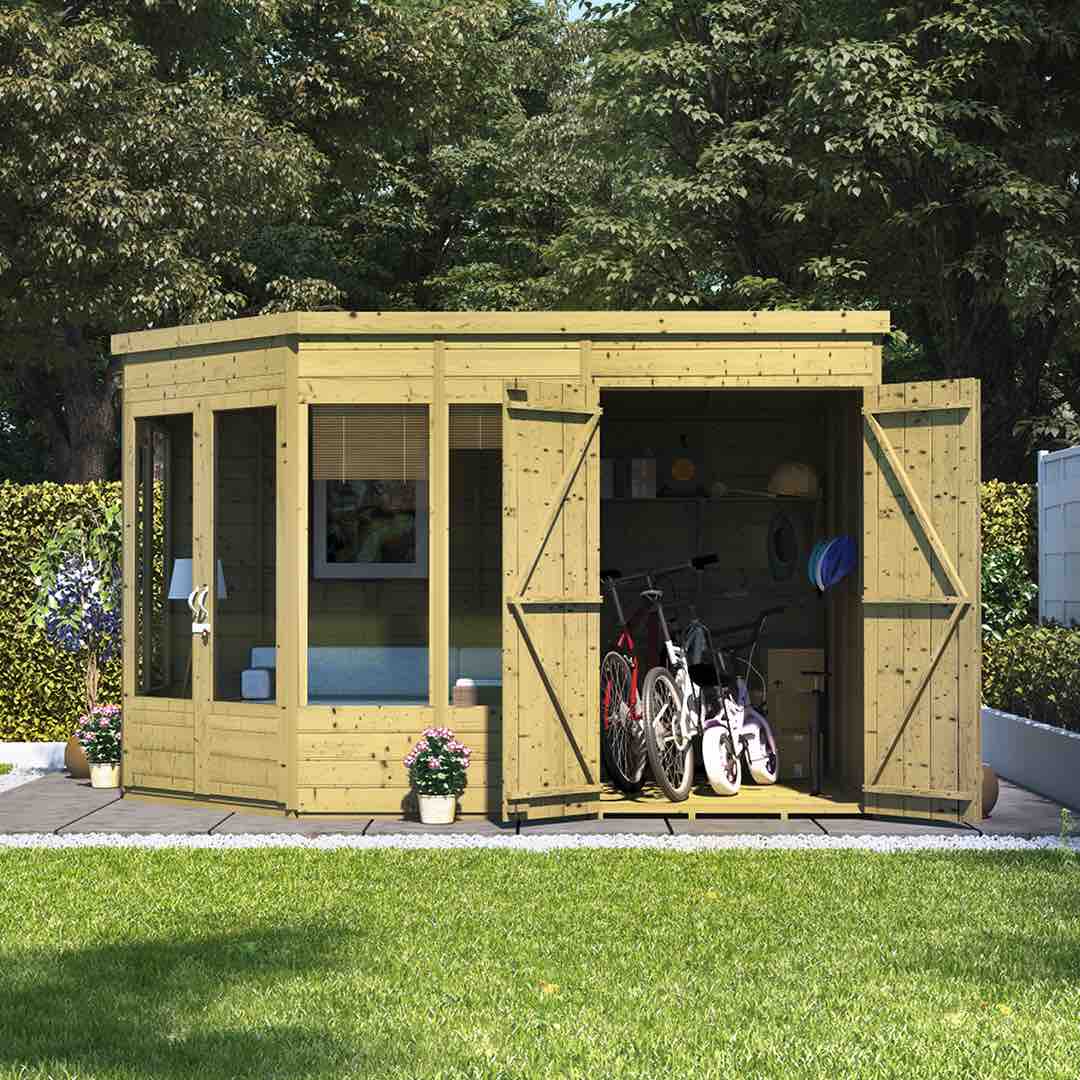 Summer house sheds are an ideal solution for those wanting two different garden buildings without having to compromise on garden space as they are combined.
Summer House Guide – Potential Uses For Your Summer House
There are many ways summer houses can be used. Some of these are the common conventional ways whereas some may include out of the box ideas. However, perhaps you have a great idea of what you want to use your summer house for with no ideas how to decorate it.
Garden Storage
As with many outdoor garden buildings, summer houses can be the best place to store your outdoor toys, furniture and gardening tools. This is as it provides a means of shelter for your belongings to protect them against any harsh weather they may otherwise face. You may also turn the summer house into an organised shed by installing shelves and many other organisational tools.
Workshop or Tool Shed
Summer houses could be the ideal workshop space. This is because of a large number of windows offering a panoramic view of the outside and the double doors allowing the outdoors to creep into your workshop. Furthermore, large summer houses can provide you with the opportunity to install work benches and racks to keep your tools safely organised.
Outdoor Dining
If you are a keen party thrower but are getting bored of your usual dining/living room a summer house could become the favoured eating spot. Merely filling your summer house with a comfy dining set and fun decorations could efficiently wow your guests. Why not even install a surround sound system in the summer house to play your favourite party music.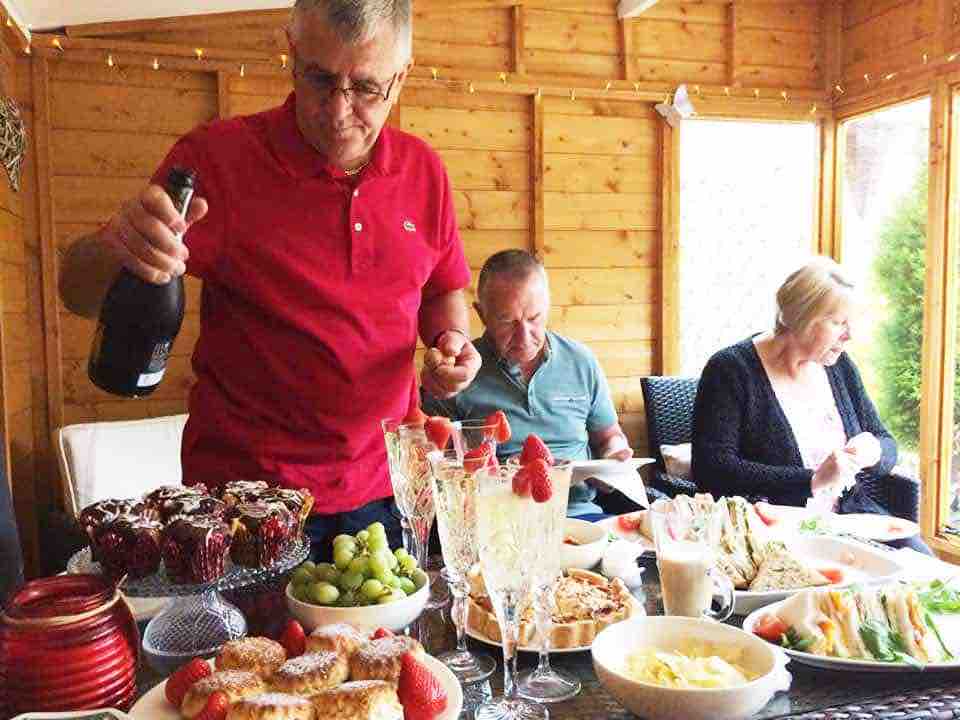 Office
As many of us struggle to work from home because of the distractions such as television, pets, family or even just the thought of staying in bed, a home office is ideal. A summer house hidden away at the bottom of your garden could be used as an idyllic location to reply to the ever-growing number of emails as well as to carry out your daily admin tasks. Include a sturdy desk with a comfy desk chair and working from home may never have been easier!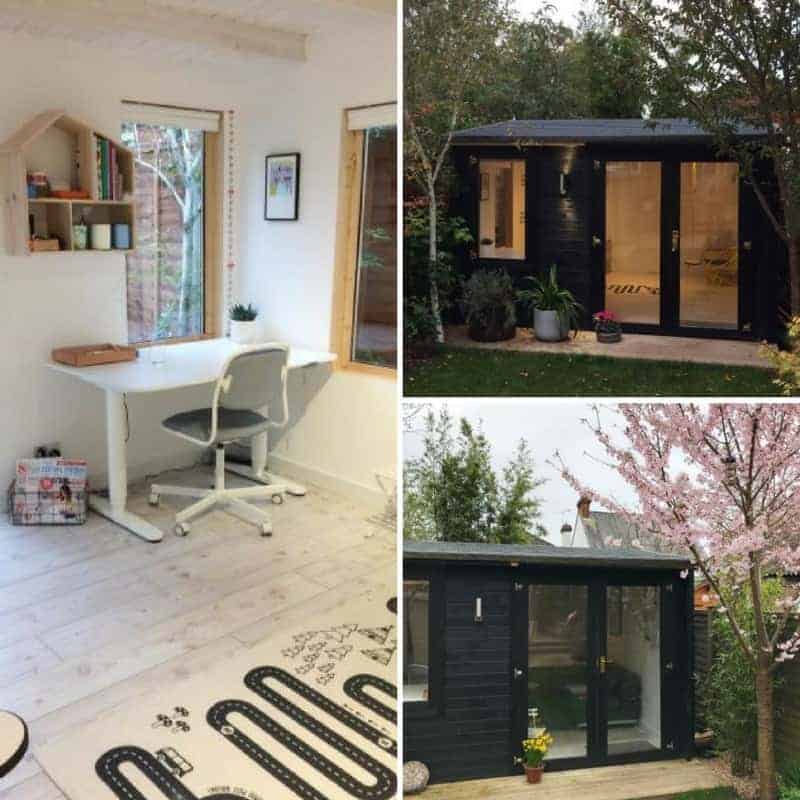 Children's Playroom
As we Brits know, getting a chance to play outdoors in the sun is not always possible thanks to our recurring rain. Therefore, installing a summer house play area for the children is a great way to get the kids out of the house for a few hours so you can do the house chores in peace. Lots of toys to play with or even a comfy sofa with a TV to watch their favourite movies may make your kids want to spend more time in their than inside the actual house!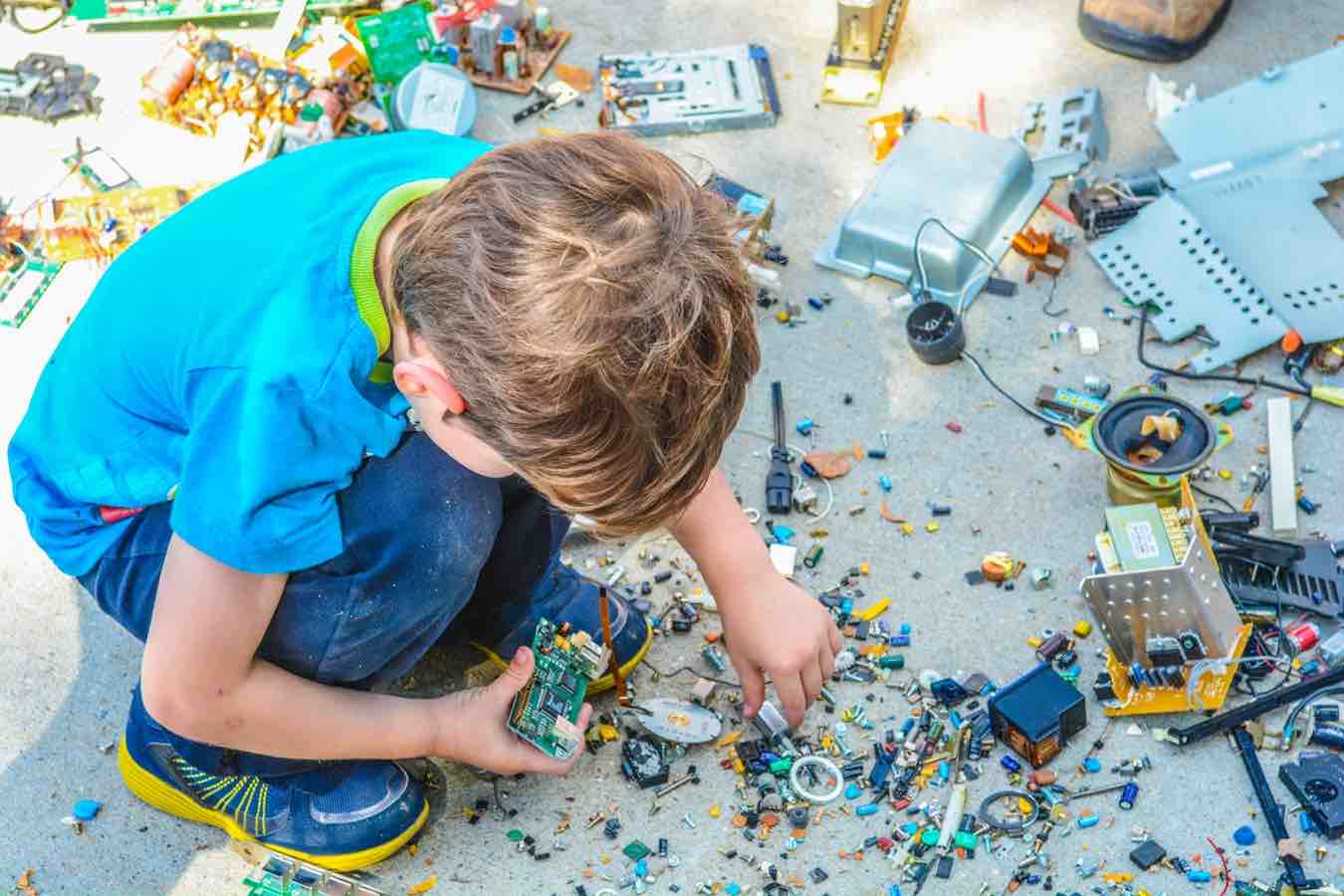 Relaxation Room
Maybe you want a place to relax and call your own. Decking the summer house out with a comfy recliner chair and a bookshelf full of your favourite books could quickly help you to escape to a world of your own.
https://www.instagram.com/p/BW-WwklgOEA/
Summer House Guide – Position and Planning
When thinking about treating yourself to a new summer house, considering where you are going to position the building and whether it is the right size for you is essential.
Consider which way the summer house faces
Our summer house guide dictates that the best position four your garden building to face is south. However, it is crucial to observe how the sun moves through your garden throughout the day. Also, make sure to bear in mind what time of day you are likely to be using your summer house.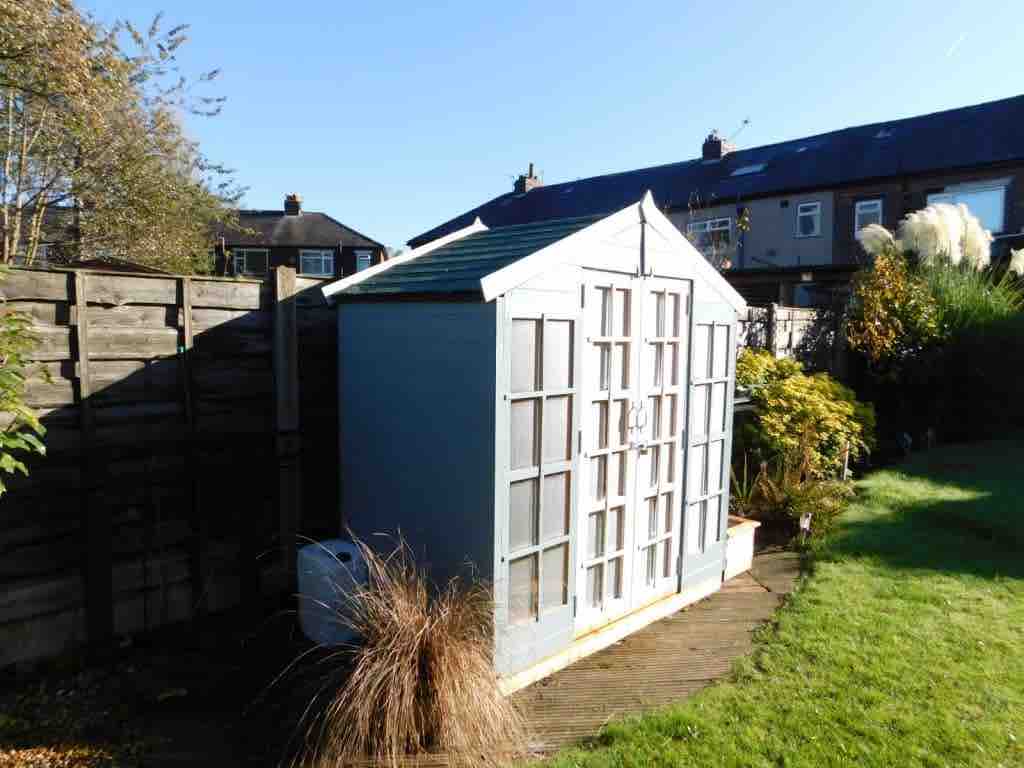 For instance, your desired summer house spot may get a significant amount of sun in the mornings and a small amount in the evenings. Depending on whether you are likely to use the summer house in the morning, afternoon or all day will determine if your selected location is suitable.
Ask whether planning permission is required
Most summer houses are classed as "permitted development" and therefore means no planning permission is required. However, there are many circumstances which may need you to apply for planning permission.
You live in a conservation area
The summer house will be positioned within 5 metres of your property
You are looking to put the summer house in front of your house, facing a highway
The summer house is likely to cover more than 50% of your home's surrounding area
Considering these example conditions, as well as some smaller circumstances it is best to take a look at your local council website. This will allow you to investigate whether a summer house is allowed in your garden before making your purchase.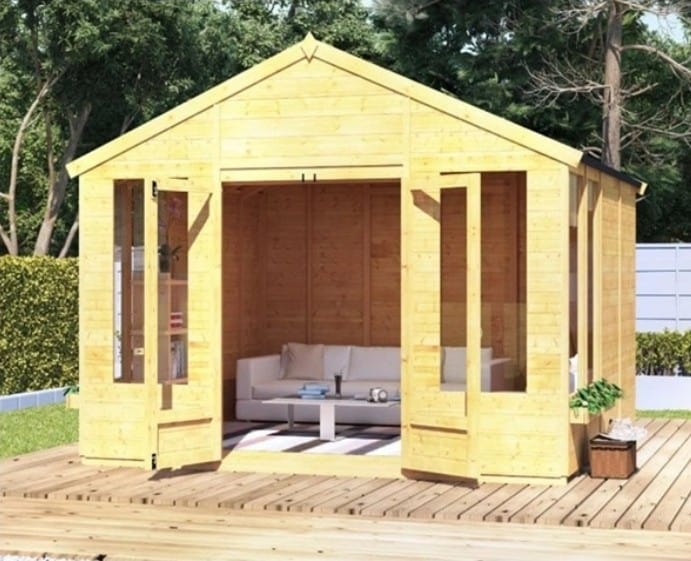 Do building regulations apply?
As summer houses are classed as temporary structures building regulations are unlikely to apply. Although, if you are planning to require plumbing in your summer house or are wanting to run electronics into your summer house it is best to contact your local authority Building Control Department.
Are you able to build a summer house yourself?
If you are experienced at DIY, you will be able to assemble the summer house yourself. However, this may require additional tools and may be a more than one person job. It may also take a number of hours so be sure to allow for this when purchasing your summer house.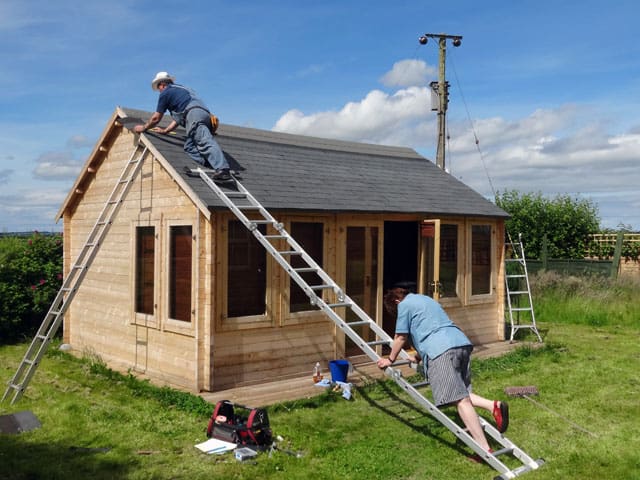 Summer House Guide – Simple Maintenance Tips
There's nothing worse than purchasing your summer house but not looking after it. Summer house maintenance is essential in ensuring you can enjoy your summer house for many years to come. Here are some simple summer house maintenance tips to make this easier for you.
https://www.instagram.com/p/BU1xLQBA0H9/
Treatment
Applying treatment to your summerhouse can help ensure the summerhouse is protected against harsh weather conditions and may help the outdoor building last a long time. We offer pressure treated options as we want your summerhouse to be easy to maintain while entertaining you for a large number of years. However, pressure-treated or not; it is essential to keep an eye on your summerhouse.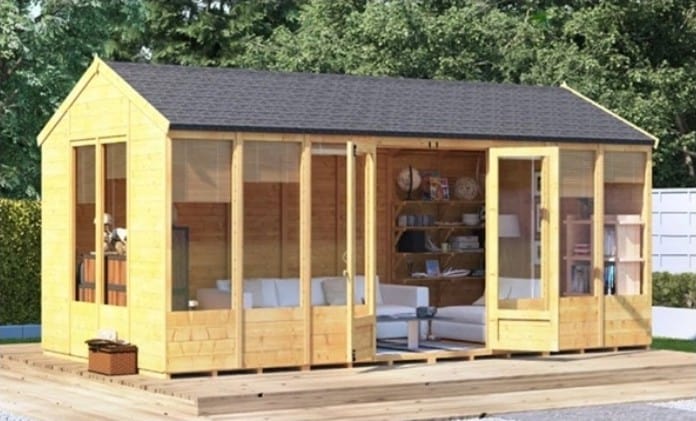 Regular cleaning
Ensuring a regular clean of your summer house is an easy way to keep an eye on the condition of your building. When cleaning, look out for any splits that allow light through. If you find one, you should fill it with a wood filler. This will reduce the chance of water entering the summer house.
Investigate the roof, floors and walls
Investigating the roof, floors and walls of your summer house is crucial, This is as holes, tears and splints are all likely common problems to encounter. For instance, heavy winds may rip or tear your summer house roof covering. Whereas the floor may deteriorate if it is placed on an uneven base. Luckily, both apex and pent roof summerhouses allow for excellent water runoff to combat damp and leakage.
Insect and pest infestation
Imagine this; you enter your summer house with a big smile on your face, ready to escape the world and relax in your own company. You open the door, and to your horror, a humongous spider is on the floor. Unfortunately, you are terrified of spiders, and there is no one around to help you. So what do you do?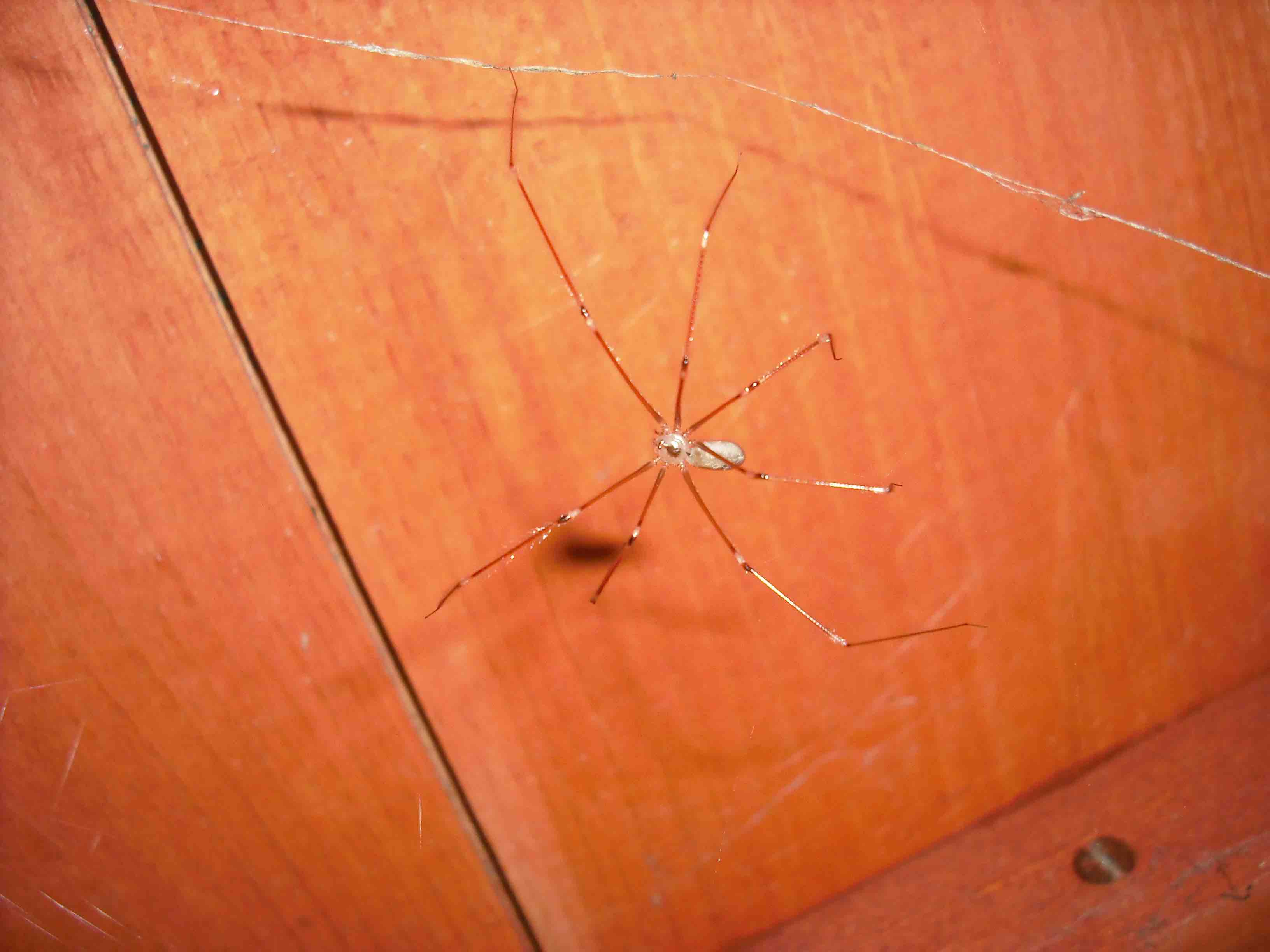 Well, there are a number of methods you can carry out to prevent insect and pests from entering your summer house. These include minimising water, keeping surrounding vegetation to a minimum by cutting trees as well as using pesticides around the perimeter of your summer house.
Moisture
Damp is the last thing you want in your summer house as this could turn your building into your favourite place into a place to avoid. Not to mention it has the potential of destroying any items in your summer house.
To avoid damp, our summer house guide suggests keeping surrounding trees, shrubs or foliage to a minimum. In addition, in the even of snow make sure to remove it from the outside of the summer house. This is as once melted, it can expose your summer house to damaging moisture. On the other hand, in the warmer months, make sure your summer house is kept ventilated. You can do this by regularly opening the windows and doors to prevent condensation.
Natural shrinkage
It is important to remember that wood is a natural product. It is therefore common for small splits and cracks to appear. In some cases, you may also notice holes where knots have shrunk and fallen out. This is as once constructed your summer house will have retained part of its natural moisture content. Therefore, over time, the wood will dry out which has the potential to cause natural shrinkage.
Conclusion
Overall, after reading our summer house guide, you should hopefully have a greater knowledge of all things concerning the popular summer house. From which style is best to how you should go about maintaining your summer houses.