We love to catch up with our customers to see how they're getting on with their garden buildings. It was no different when Jane told us all about her beach hut style summerhouse!
Jane's garden had a summerhouse-shaped hole in her garden, but there were a couple of problems: it was in a strange place, and had odd proportions. But these minor issues weren't going to get in Jane's way.
She launched into researching the perfect summerhouse for her garden. For months she visited garden centres and scoured the internet, looking to find one at the right place that had good reviews. She finally found it at Garden Buildings Direct.
With the ideal summerhouse picked out, Jane ordered it to her house and was completely satisfied with the service she received.
"It was so easy and straightforward to buy online and delivery arrived exactly when scheduled."
"We are both quite short, so asked a friend to help us build it, but in reality, extra hands to hold things up is always better."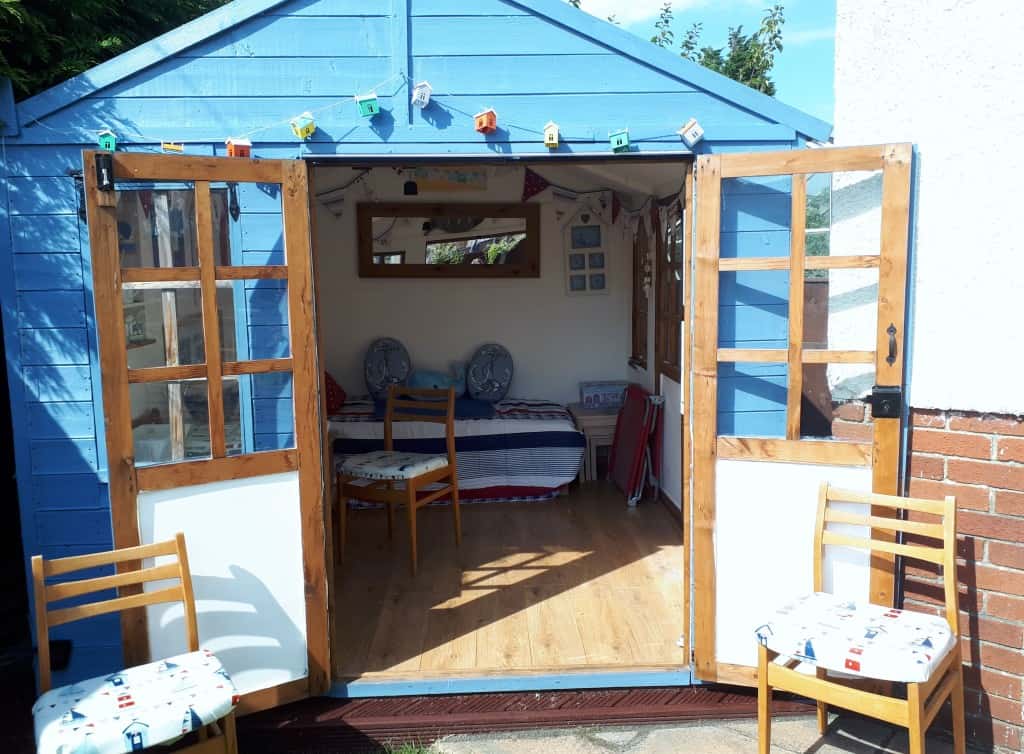 After building, Jane and her partner got to work decorating their summerhouse in classic beach hut style. And what a job they did!
A blue and white colour scheme on the outside is complemented by rustic chairs, seaside cushions and beach hut accessories. Inside, it gets even better. Mini beach hut ornaments, maritime bunting, and a pair of cute dogs complete the look.
Take a peek below!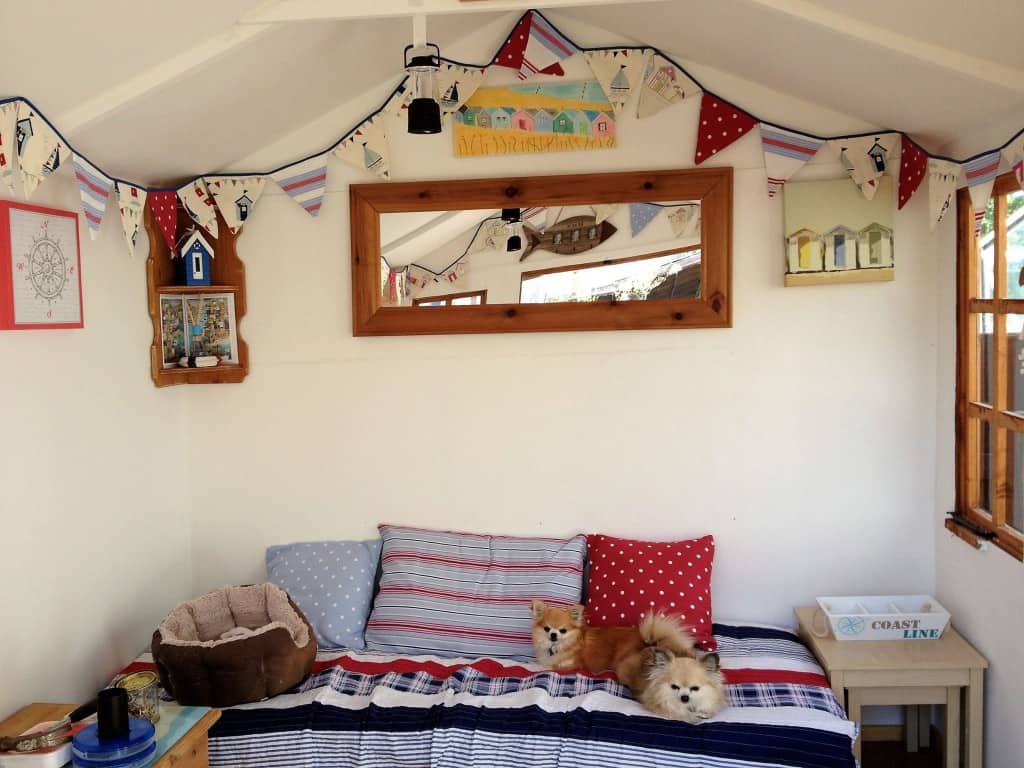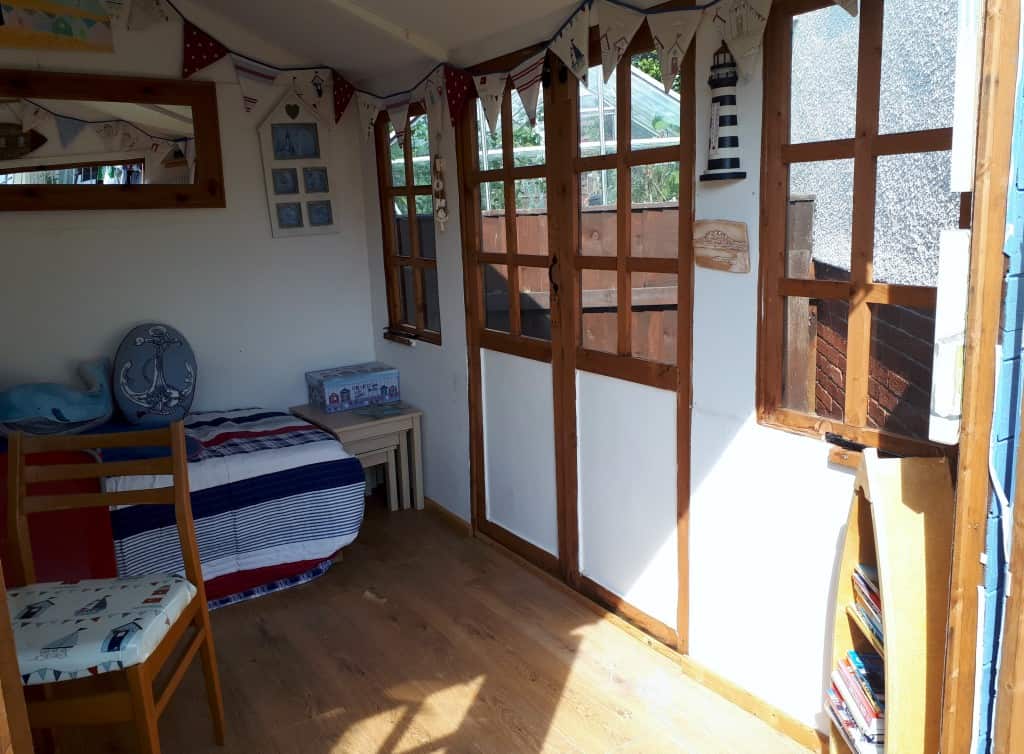 Jane couldn't be happier with the results, and her teenagers have even started taking advantage of the new den!
"We love it – everyone who comes to see ask where it came from and is now on their to do lists."
"We are proud to show our Beach hut off to anyone who asks."
If you'd like a beach hut styled summerhouse like Jane's, check out our fabulous range of summerhouses using the button below.
Or, if you want to read more reviews from our happy customers, check them out here.
Shop Summerhouses