Jane has created a fabulous beach hut style summer house. A blue and white colour scheme is complemented by seaside bunting, a cosy interior and two very cute dogs.
"I did a lot of research over a few months, including local garden centres, to find the best company that suited our budget and had good reviews.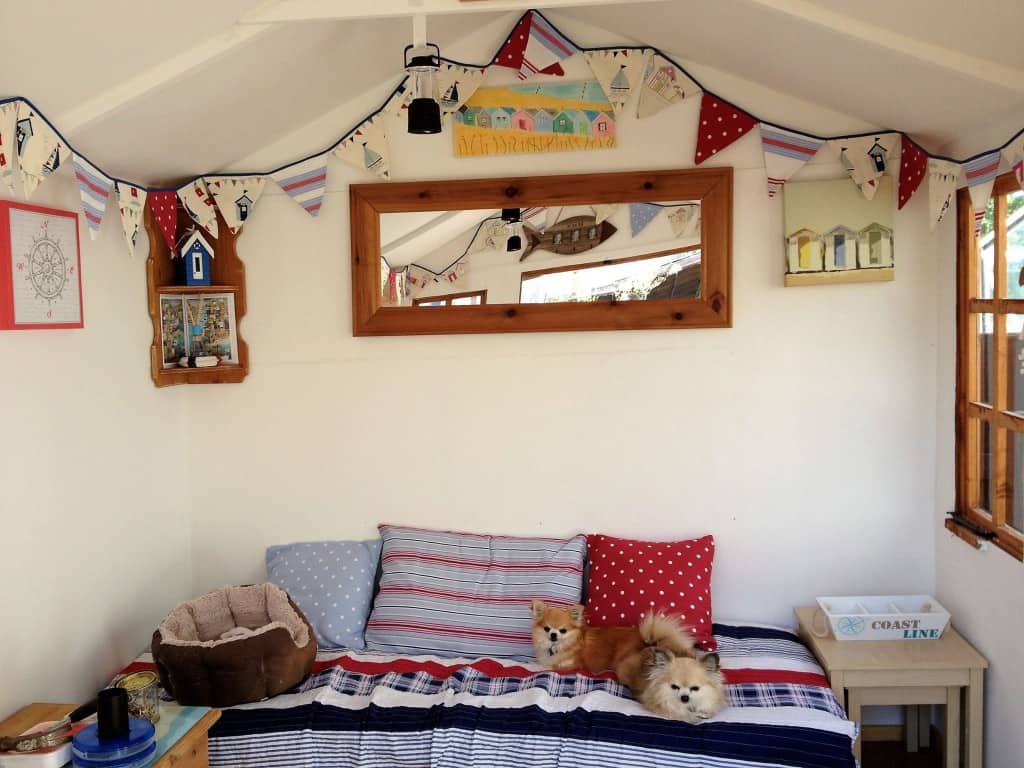 "I chose this summer house as it was the right shape and size for the space we had available. The space we used was a very odd size with no two sides the same length. it is behind the garage, already decked, with a neighbour's tall hedge on one side, and a lower fence to the rear. The narrowest width being the front edge."
Jane said her customer experience, from purchasing to delivery was just what she wanted.
"It was so easy and straightforward to buy online and delivery arrived exactly when scheduled. We are both quite short, so asked a friend to help us build it, but in reality, extra hands to hold things up is always better."
"My partner moved in and he had lots of personal items and furniture in storage that we didn't need in the house, some of it was given away, but we decided an 'extra room' would be a great place to use it."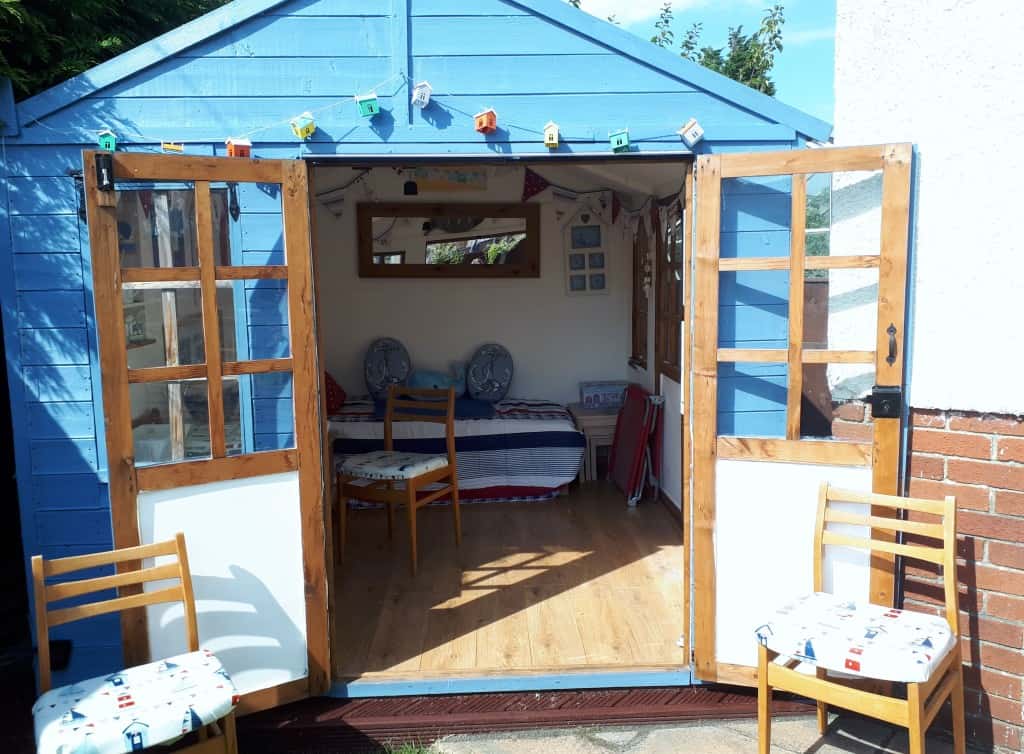 "We also have teenagers, so a den would be a good idea for them to hang out – they have even slept in it in lieu of a tent in April! So happy teens, and of course saved on long term storage costs."

"We love it – everyone who comes to see ask where it came from and is now on their to do lists. We have had no issues with the quality, just repaint it every couple of years as our garden is above an estuary so sea salt & wind come straight through."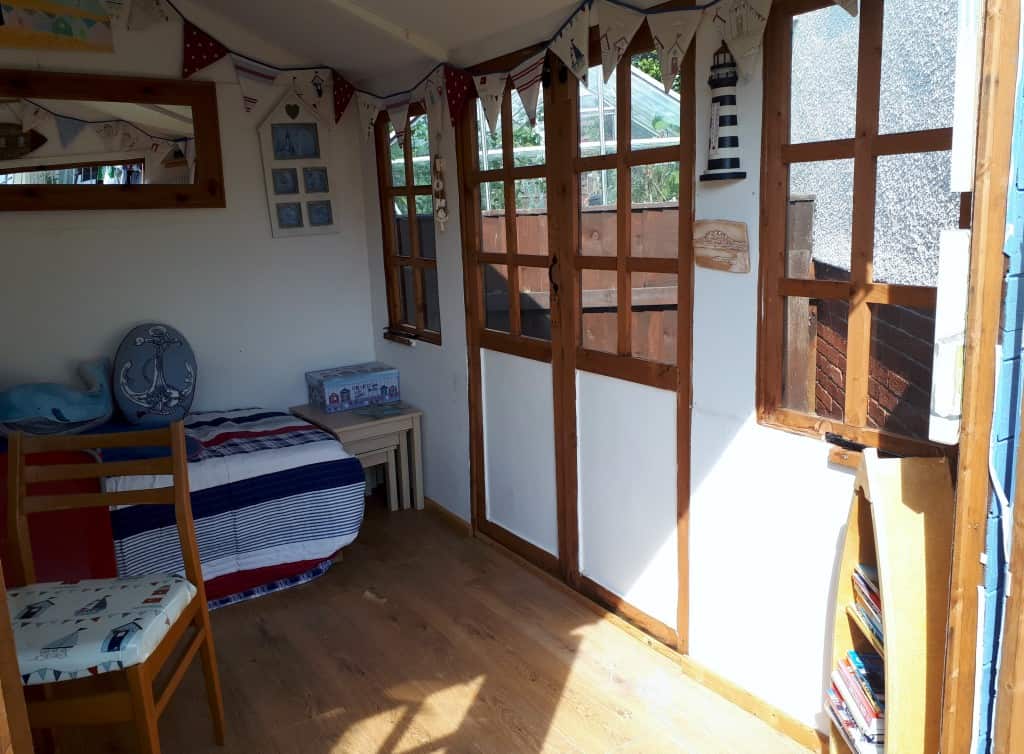 "We recommend you to anyone asking about outdoor buildings, even to strangers asking on Facebook buy/sell pages. We are proud to show our Beach hut off to anyone who asks."
If you'd like a beach hut like Jane's, check out our fabulous range of summerhouses!