There's a lot to consider when buying a garden building, and a summer house is no exception. But in the end, it usually boils down to planning permission.
Summerhouses for sale have become one of the go-to outdoor living space extensions in the UK. They offer the perfect escape during sunny days and all the way to the colder months. Investing in or building one can prove to be extremely beneficial. But like other garden buildings, there are development rules that must be followed. 
It's essential to know how and when to get planning permission for your summer house. That way, you can ensure everything progresses legally and safely. 
Here's everything you need to know.
Garden Building Regulations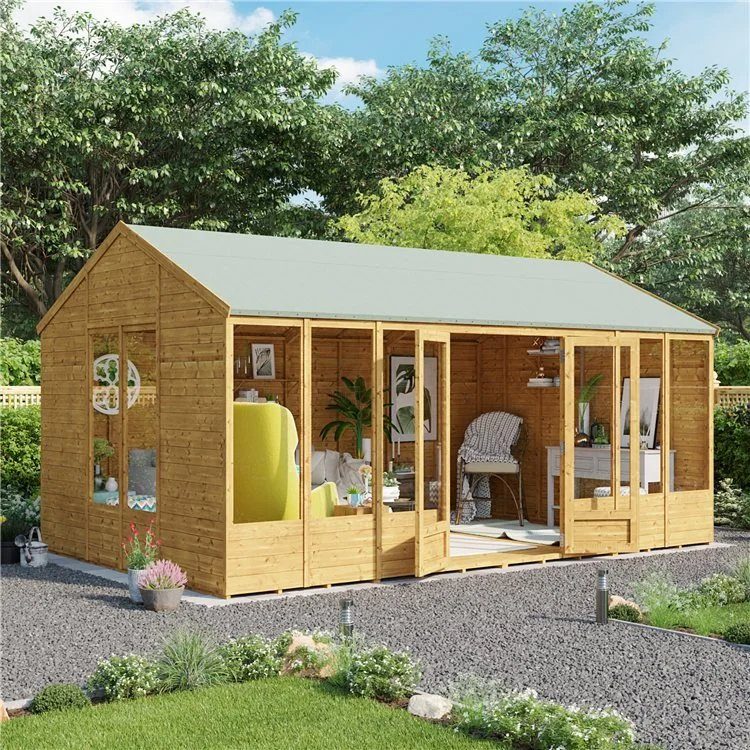 Building regulations ensure that structures built in the garden are safe and secure. These regulations state what size, height, shape and materials can be used. Plus, the minimum insulation and ventilation standards for the structure. (In this case, for summer houses.)
Such regulations also stipulate how much land is required and where it should be located. This is important to make sure that existing drainage patterns are not altered. Moreover, to prevent any safety hazards caused by an improperly placed structure.
Keep in mind that building regulations don't cover the same codes as planning permission. Knowing their differences, though, will help you assess what's best for your garden room.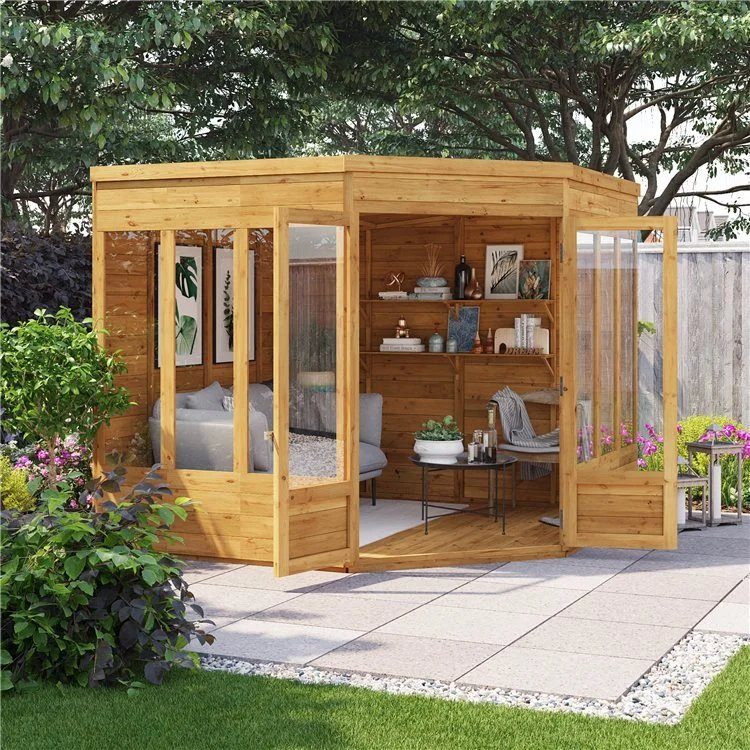 Planning permission is a permitted development right. It can be granted or refused by the local planning authority.
The application process involves submitting detailed plans. These include drawings of the proposed garden building for the planning department. The LPAs will then review these and assess the impact they'll have on your local area:
Infrastructure

Visual appearance

Environmental considerations

Regulations
If approved, construction or installation may begin. Note: LPA stands for Local Planning Authority.
To put it simply:
Planning permission assesses whether the development fits in with local rules. Here, you seek authorisation to enable you to carry out development. 
In contrast, building regulations cover the structural, safety and accessibility aspects of development. You request to have the details of your outbuilding checked and approved. And this is to comply with the standards of construction.
You may or may not need to comply with the latter. The same goes for the former (especially) but only if…
Summer House Planning Permission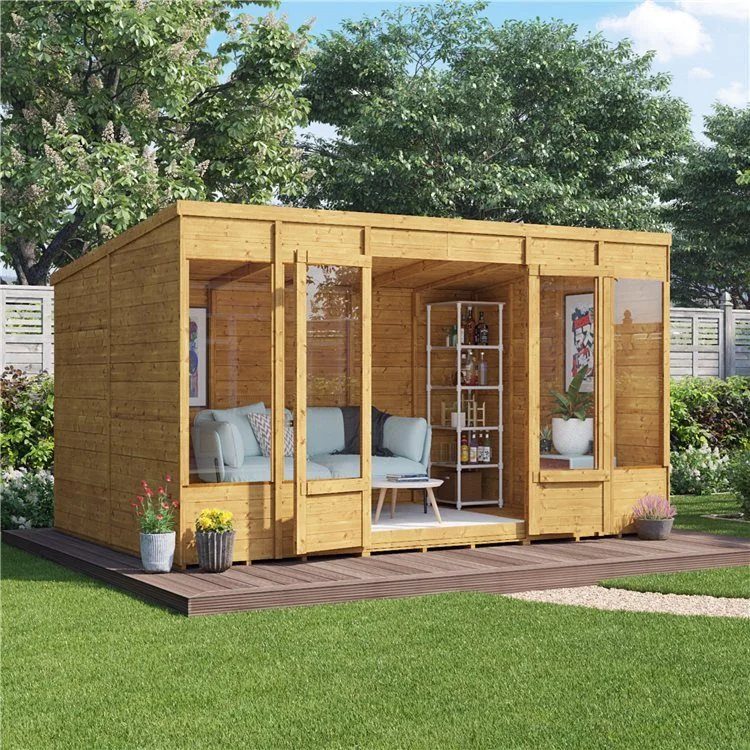 There are planning rules governing all garden buildings, including:
Those that are carefully positioned within a garden don't need planning permission. This rule can also apply to your summer house, but there are a few restrictions in the UK, including:
Installing your corner summer house. When putting the structure within 2 m of your boundary, it should be no taller than 2.5 m at its highest point.

Note

: These measurements vary across countries and regions. Always check with your LPA if your summer house is going to be situated close to a neighbour's boundary.

Maximum height. Permission is required if it covers over half the garden which isn't for domestic use. Or your summer house is over 3 metres high with a pent roof summerhouse.

 Perhaps 4 metres high with an

apex roof

. On both types, the eaves must not be higher than 2.5 metres.

Installation site.

The summer house must not be over 30m2 internally and must not be installed in front of the property. Moreover, it must not take up more than 50% of the land around the property.
If either of these applies, you will need to get planning permission before you put up your summer house. Another exception is when your property is on a 'designated land'. Designated land refers to any conservation area, e.g. a National Park or a World Heritage Site. In that case, you may need planning permission regardless of the height of your structure.
Additional rules and conditions: listed buildings
Owning a listed building is both a privilege and a responsibility. It also can bring specific challenges when adding a garden room within it.
A 'listed building' is a structure that has been judged to be of national importance. One, is due to architectural or historic interest. Thus, planning permission is a must to build or install a summer house in the curtilage of a listed building.
It's wise not to begin ground preparation until planning permission has been granted. Please also note that it is a criminal offence to carry out work without a listed building consent.
Things to Consider: Planning Regulations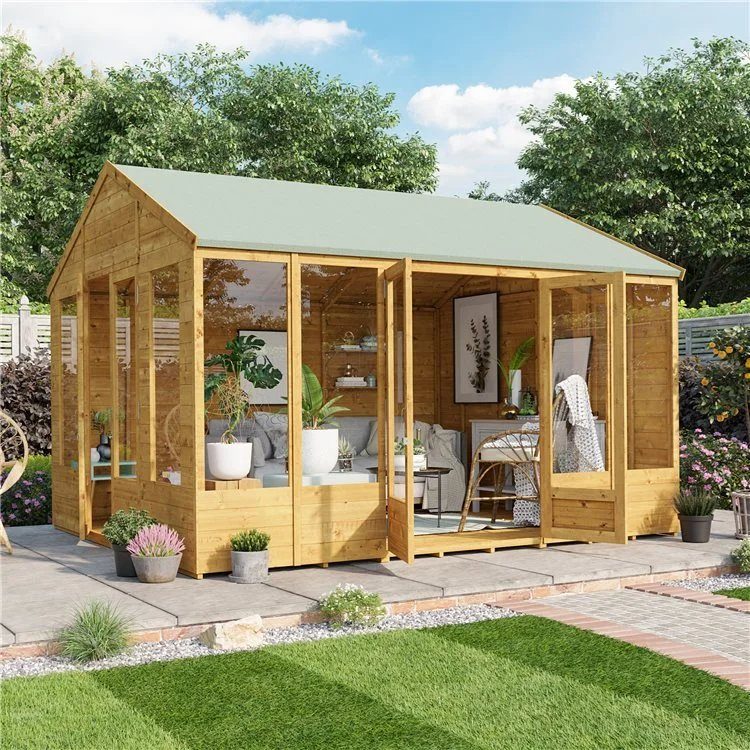 When it comes to summer house planning permission, it's important to understand what it takes to get one. This way, you can move forward towards approving your dream living space extension.
Understand local regulations
Every municipality has set rules and regulations when planning permission may be required. Before requesting one, understand the restrictions that apply in your area. This also includes talking to local authority officials.
Top tip: Use tools such as GOV.UK Planning Performance Tracker. This can help you find out more about submission processes in your region.
Submit all relevant documentation
The following documents that may be necessary include:
Family impact statements detailing environmental impacts;

Habitat surveys associated with noise effects

Or spatial considerations but related to location and vegetation;

Blueprints along with detailed site plans, including proposed layout information;

Energy performance certificates;

A verification from seismic studies on soil integrity for groundworks;

Site title deeds or proof of joint ownership.
Round-up
Summer houses generally fall into the permitted development category. This means they don't need to apply for planning permission. These are general rules for England, but there may be more restrictions in some locations.
If you live in a listed building, additional regulations are also going to apply. But in most cases, permitted development rules will usually cover your local area. Your local council may also provide you with further details on this.
Finally, your summerhouse must still sit within certain limits for size and how it'll be used. This ensures your garden building will fall within permitted development rights. If all these considerations are taken into account, then chances are there won't be any issues.
On the quest for the finest summer houses for sale? Explore our remarkable range. It includes everything from charming log cabin summerhouses to durable metal summer houses.
Up next in your list of must-reads: The Best Summerhouses
Shop Summerhouses