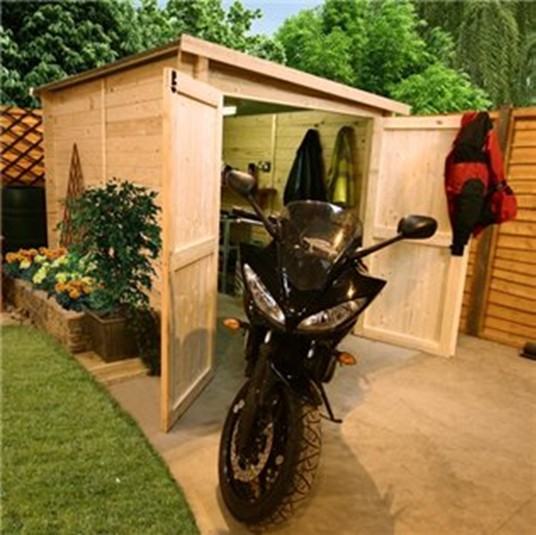 There's nothing quite like taking to the road on your Motorbike as the wind whips through your hair. There's a certain thrill from riding along at breathtaking speeds as you watch the landscape zoom by.
When most people think of Motorbikes, they think of the thrill of the ride. The one thing they don't think about is some good garden storage where they can store their bike when they're not riding it. Motorbikes left in the open are good for one thing — being vulnerable.
If you're going to own a Motorbike, especially if you live in the UK, you're going to need a safe place to store your bike when you're not on the open road. One of the most popular motorcycle storage solutions are Motorbike shed. Let's take a look at why this is one of the better options for storing away your bike.
Reasons you need a Motorbike shed
Protection from the elements
Obviously, if it starts to rain outside, your bike is going to take one heck of a beating. Sure, you could always use a waterproof vehicle cover, but that won't protect your bike in the event of a flood. Keep your Motorbike safe and sound in a motorcycle storage shed so on the days that mother nature decides to be unreasonable, your Motorbike doesn't have to pay the price.
Keep your bike clean
A Motorbike sitting in your driveway will eventually begin to accumulate dust over time. It's inevitable that your bike is going to get dirty at some point as you ride it day to day, but you can keep it as clean as possible by storing it in a Motorbike shed. Throw on a vehicle cover for extra protection and your Motorbike will practically sparkle every time you take it out for a ride.
Theft
Motorbikes aren't the easiest vehicles in the world to secure. In fact, if you leave it sitting out in the open, it doesn't take much for a determined thief to make off with your ride. Moral of the story: it's absolutely essential to store your Motorbike somewhere safe. With the ideal being a type of motorcycle storage unit. Just remember these words — out of sight, out of mind.
Types of sheds for Motorbike storage
Hopefully, you can see that storing your bike away in a safe, secure, motorcycle storage container is terribly important. Motorbike sheds are perfect because it's a dedicated location where you can store your bike when you're not riding it. You don't necessarily have to buy a "Motorbike shed" to store your bike away. There are a variety of garden buildings that will effectively get the job done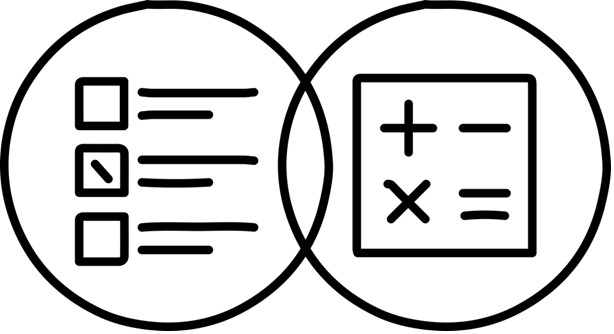 Garden storage
If you're looking for the perfect storage unit to store away your Motorbike, there plenty of options to choose from. Available in a variety of styles, designs, and materials a garden storage unit should more than suffice when it comes to safely storing away your Motorbike.
The BillyOh Master Tongue and Groove Apex Shed is offered in a variety of sizes, and is perfect for storing away your Motorbike when you're not riding it. With its strong tongue and groove construction and customisable options you can rest assured your bike will be secured in a safe location when opting for this
Metal Sheds
If you want to feel especially secure, metal sheds provide an extra layer of sturdiness that will protect your Motorbike come rain or shine. Metal sheds come in a variety of shapes and sizes, so take your time to pick out what will work best for your Motorbike.
The Billyoh Boxer Apex Metal Shed is a fantastic example of a sturdy metal shed. It's both tall and wide enough to accommodate your Motorbike amongst the other items in your lawn while providing extra sturdiness.
Wooden sheds
Nothing quite beats a traditional wooden shed. Not only are they environmentally friendly, but they often blend in seamlessly with your yard. Wooden garden sheds can be customised in multiple ways, allowing you to build the perfect shed that will store your Motorbike safely at night.
If you're looking for a garden shed with plenty of headroom, the Apex Wooden Garden Shed should be sufficient to store your Motorbike away in the safety of your backyard. It's extra tall, so you don't have to worry about stooping your head when you're wheeling your bike in, plus it comes with massive double doors. That gives you plenty of room to maneuver and park your bike comfortably.
Shed security
Never assume that your Motorbike is safe just because it's in the shed located in your backyard. A determined thief will hop your gate and make off with your bike if you're too careless. Shed security is often overlooked, so let's look at a few security suggestions.
Padlocks  – The usual locks that come with garden shed doors
are typically not enough to stop a thief who knows what they're doing. Make their job a
little bit harder with a padlock.
Motion sensor lights – These are lights that flash on when they detect motion.
These are a surefire deterrent that often scare thieves away.
Sirens – You can rig a security system that emits an audible siren if
someone tampers with the lock of your garden shed. That way you'll be alerted, and you
can take the appropriate follow up actions from there.
Windowless sheds – Sheds without windows are great for security because
there's no way of knowing the contents of the shed without physically breaking inside.
This alone can be a strong enough deterrent to scare away a thief.
Overall, Motorbikes are great fun to ride, and there should be no reason as to why you should have to fear for your bike's safety when you're not riding it. If you're currently in the market searching for viable storage options, you can find plenty of garden sheds for sale here. Do your homework and find what outdoor motorcycle storage works best for you and your Motorbike.
In Post Image credit: PaliGraficas / Pixabay