Storage bins answer the problem to household and garden items lost in the clutter. Besides the whole 'tidying up' purpose, they also add a bit of aesthetic charm to the space. With the right approach, to add, home organisation comes easier than ever.
They're indispensable, both for commercial and domestic use. But there's a bevy of advantages that you may not be aware of. Read on to find out all the benefits that a mere storage space can do wonders for you!
Storage Bins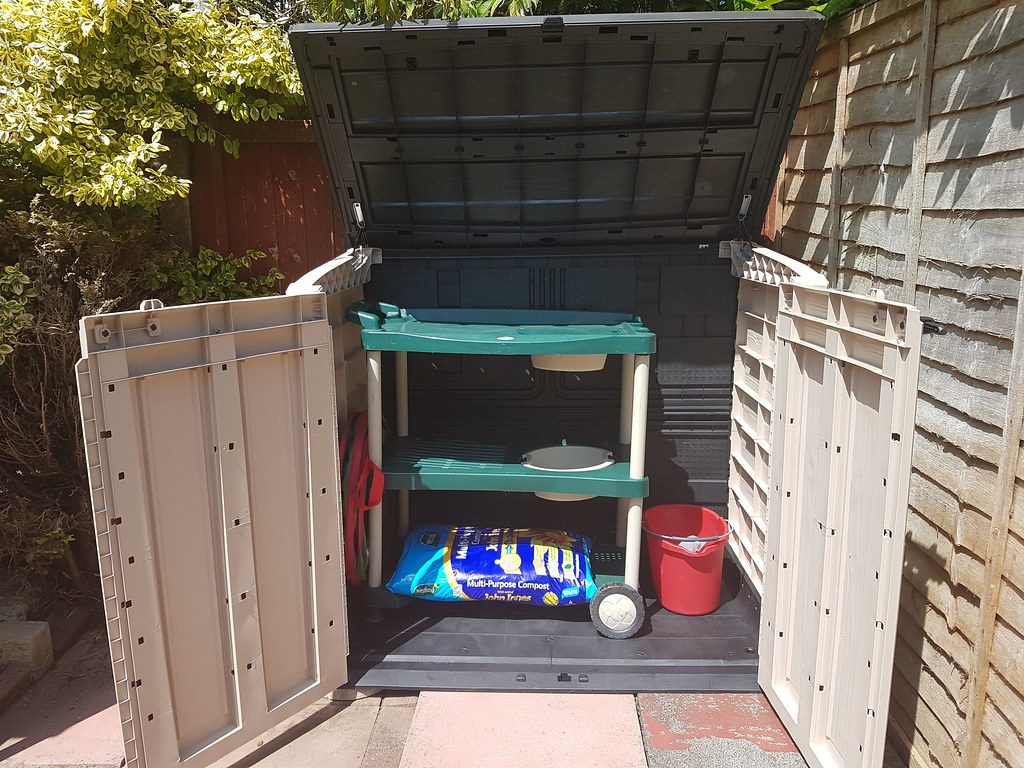 Do you ever find your house, all the way to the garden, cluttered and take hours to tidy things up? Some bike parts, pieces of your kids' toys, and a few gardening tools are everywhere – scattered!
If you do, you'll need every extra storage space to maintain order in your property. The solution? Storage bins — the home for any items that'd rather be lying around.
Storage containers, in general, have their uses stretched way beyond the living room. Whatever room, place, or occasion, they offer the perfect solution for reducing 'chaos'. 
There are various materials, from plastic storage bins to wooden storage boxes. Each has its own features and advantages that make it ideal for a wide range of applications. But in the UK, the units are also designed in the form of mini shed-like structures.
Benefits of Storage Containers
See below how this versatile piece of organising equipment is worth adding to the mix:
Space saver
Not only are storage containers help tackle clutter, but they also are great space savers. The bins help get the most out of the available space by keeping all your items neatly contained. 
You can ensure harmony within a space, be it a bedroom, garage, patio, or garden. So, if you have items that aren't used regularly or something difficult to discard, they're your best bet. 
Take your wheelie bins, for instance. Although they're important, they can look unsightly. But a metal bin store can save this solution! It serves the purpose of a storage bin, except it's larger and made of steel.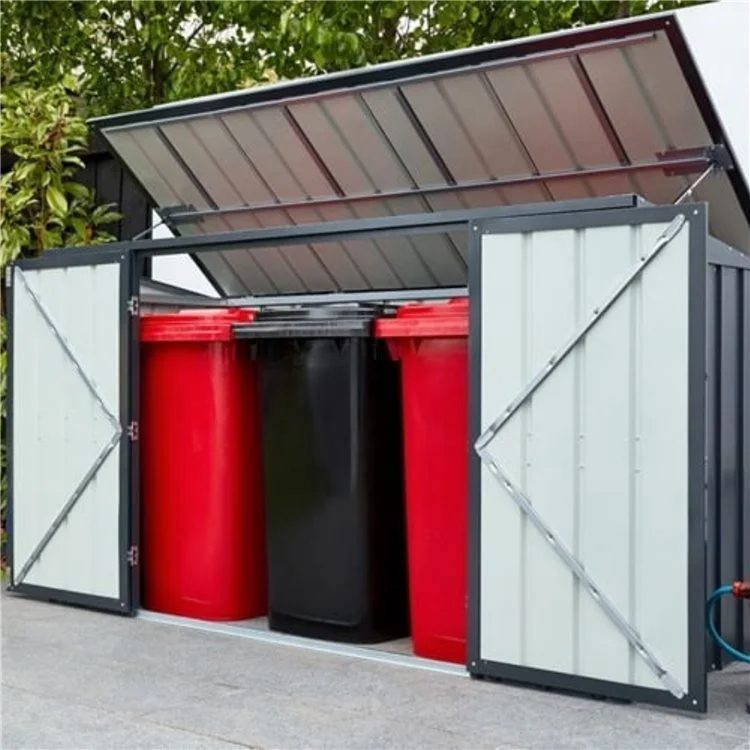 Multipurpose
Storage boxes can be an essential addition to any space that needs some organising. For one, they'll help you neatly store items and make finding them easier. Two, the right kind of bin can protect those items from dust and moisture damage.
For homes with garden sheds or businesses with warehouses, storage bins come in handy. They make excellent use for storing stock, items, and products, including seasonal clothes. Stackable containers are particularly designed for this purpose. The design creates vertical storage to maximise storage spaces for keeping household essentials.
What's more, some bins also make good quality food containers. You can store fresh food without waste or your pet's using a dry dog food container. Other designs, like the metal store for wheelie bins, are also popular.
Ease of accessibility
Besides clearing the floor space, these containers make it a lot easier to access items as needed. Place labels on each bin so you can grab whatever you need without searching forever. This will give your home, workshop, or office more flexibility and efficiency.
Top tip: If you're running a business, designate specific areas for the bins. This ensures they all remain together even when a box needs to shift from its original place.
Control over your space
Organising and decluttering your space can be daunting. Fortunately, storage containers will help you get through this challenge. And this can give you control over your space!
Just think of a messy home. It can make you feel like everything is out of control. But having a clean environment can give you the balance and power to make it under control. Thanks to home and garden storage boxes, you can reestablish order in your household.
If you have the budget, plastic storage containers with foundation kits are worthwhile. Have a look at the Jasmine 6ft x 3ft Plastic Storage Unit with Foundation Kit, for instance. It provides a robust outdoor storage solution that you can rely upon for many years. For security and added peace of mind, the doors of this plastic storage are lockable.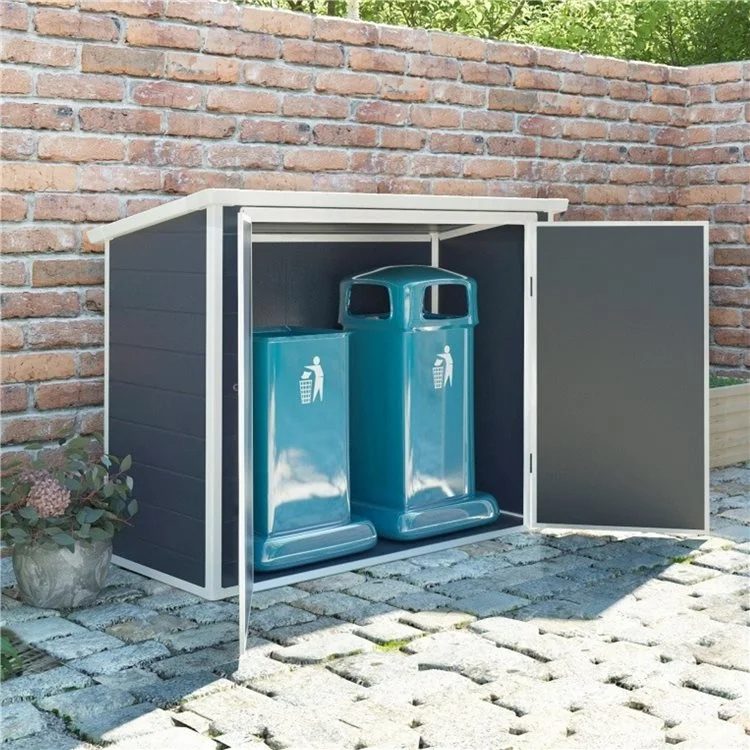 Available in a selection of materials
Storage bins come in a variety of sizes and shapes and are made from different materials. By understanding each, you can make an informed decision when investing in one:
Plastic storage bins.

Plastic, particularly Polycarbonate, for storage boxes promises a durable yet cost-effective structure. Storing heavy objects won't be a problem as the material is robust enough. The airtight quality also ensures no water will get into your stored things. What's more,

plastic bins containers

are easier to clean; wiping them down with a damp cloth will do.
Wooden storage boxes.

Timber is known for its versatility and strong, light, and natural-looking qualities. The material also allows for easy customisation with paints or stain finishes.

Metal storage containers.

A

metal storage box

is perfect for areas where spills need extra coverage. This may be in your garden or

BBQ

station. Most come in contemporary styles to suit a modern outdoor scheme. Plus, metal doesn't accumulate dust, unlike other materials. Simply wipe off whatever dirt passes its waterproof seal using a wet cloth or towel.
If you're looking for a plastic storage box, start with the Lifetime Heavy-duty Storage Shed! Made from high-density polyethene, it features a curved roof for a classic touch. This storage chest isn't only a long-lasting storage solution but also a curb appeal booster.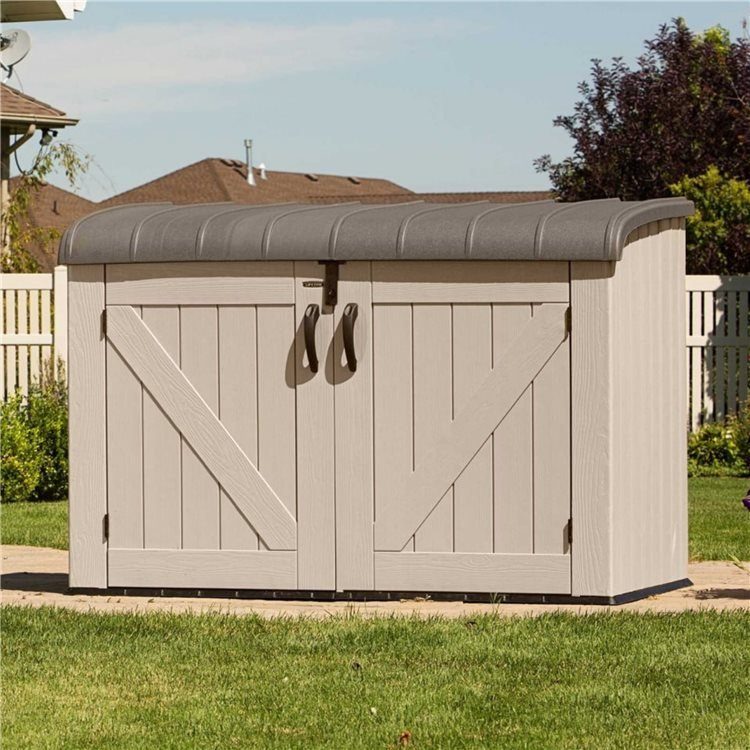 Round-up
Storage units are more than just dumping grounds. Yet most don't think beyond their basic function. Come all these perks, proving how one can make a space cleaner and more structured – not only the living room.
Experience peace of mind when your messy space is transformed into a calm oasis. Pick a plastic storage solution that's made with you in mind. Shop here.
FAQs