Nothing touches the heart like seeing the smile of a child that has been surprised. Their innocence makes it easy for us grown-ups to figure out what's going to make them happy. Lights, bean bags, play mats, stickers, activity books, a desk, the possibilities are endless in designing a space adequate for the specific needs of a child.

In 2016, Rachel's seven-year-old daughter, Olivia, was diagnosed with autism and was advised that it would be best for her to have her own personal space that she could go to whenever she was overwhelmed by emotions. This is the story of Rachel and Oliva's BillyOh Peardrop Extra Playhouse.
What made you purchase from Garden Buildings Direct?
"We asked around for recommendations from friends and one of our friends had purchased a smaller version for her little girl and seeing the pictures I knew it would be ideal and just what we were looking for," Rachel says.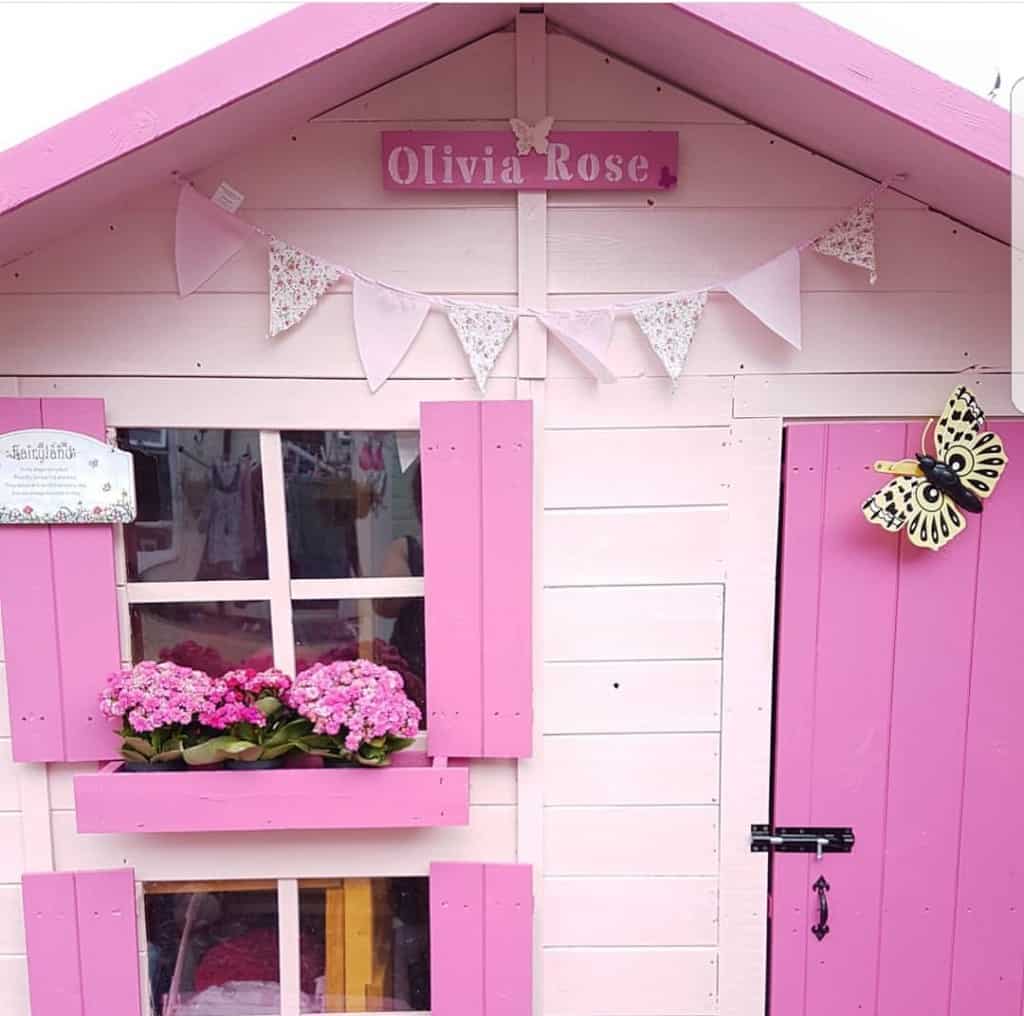 Why did you choose the Peardrop Extra Playhouse?
"We decided to go for the biggest version of this house as we wanted Olivia to be able to use it for quite a few years."
How was your customer experience?
"Ordering was so easy and I originally was going to order online but rang up just to inquire on sizes and ended up ordering there and then over the phone. I was kept updated at all times on the progress of my order and it's delivery."
"We had a slight hiccup when it came to building it as 1 side panel was missing but a quick call to your customer services and it was sent out and we received it within a few days. It was very easy to build!"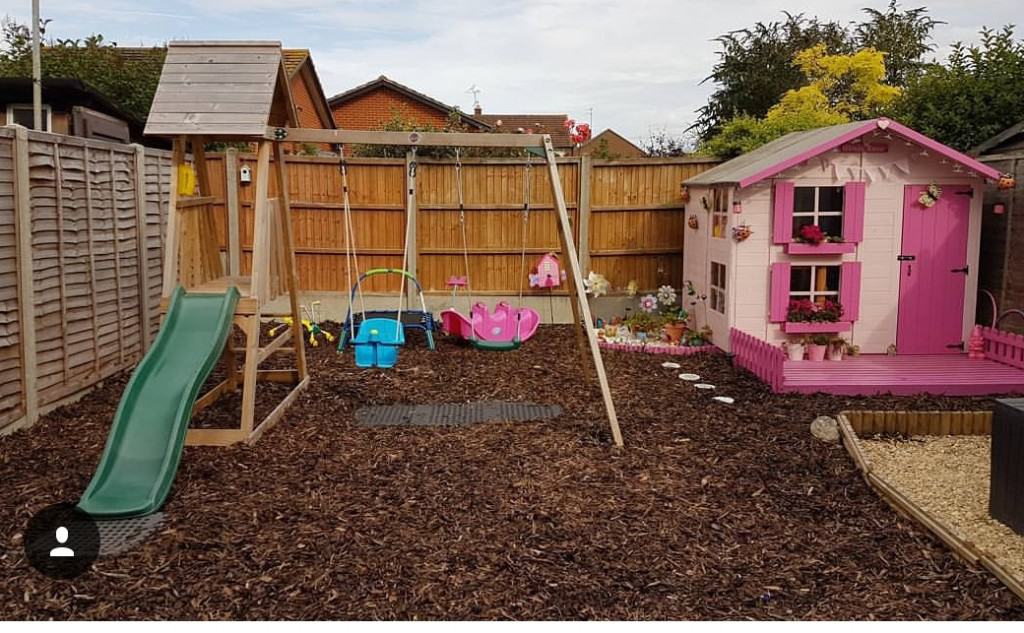 How are you finding the building now?
"She loves it and spends lots of time in there and has even asked if she can sleep in there one night."
How did you decorate it?
"Olivia was adamant that it had to be painted pink and I'm sure if she had her way it would have been bright pink all over but I managed to persuade her to have 2 different shades. We filled it with bean bags and lots of fairy lights and she loves it!"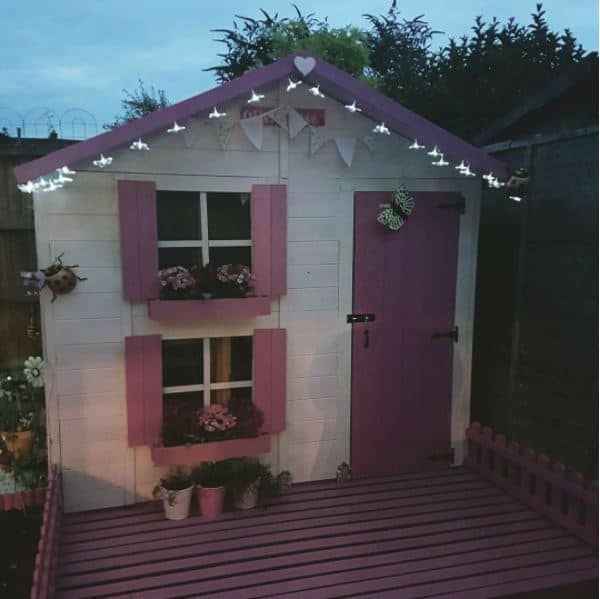 Would you recommend buying from us?
"I would definitely recommend Garden Buildings Direct to anyone looking for a playhouse for their child. It's perfect and 7 months later, it still looks as good as the day we built it." She says.
Rachel might think that we made her happy by having the highest quality a playhouse can get for a reasonable price. Little does she know that it is she we have to thank. It is an honour for us to have one of our playhouse chosen for such noble purpose.
More BillyOh Peardrop Summerhouse Stories:
BillyOh Peardrop Stories