Gemma's playhouse wouldn't look out of place at any British seaside. The Lollipop Max has been painted in a vibrant turquoise and kitted out with charming beach hut decorations.

We ask Gemma…
What made you purchase your building from Garden Buildings Direct?
"Garden Buildings Direct ticked all those boxes and showed clear photos of what we were getting." says Gemma.
Why did you choose this building?
"My husband and I were looking for something that was good quality but also within our price range. We knew there would be days stuck at home with a newborn and we needed something to keep our two-year-old entertained." She says.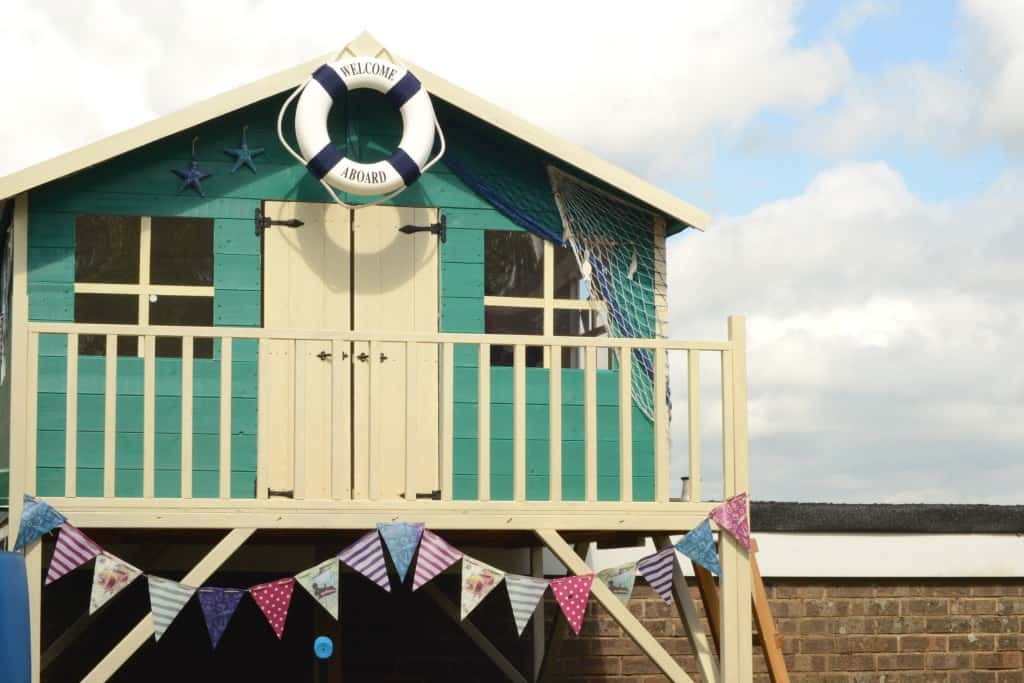 How was your customer experience?
"Buying was easy, choosing which one we wanted was the hard bit because of building design and different colours."
How are you finding the building now?
"I think we got the perfect one to fit our space. My husband put it together with minimal help. The kids still absolutely love it. They haven't got bored of it and play with it daily."
Would you recommend buying from us?
"We have recommended you to friends and family when they ask where our playhouse is from." she said.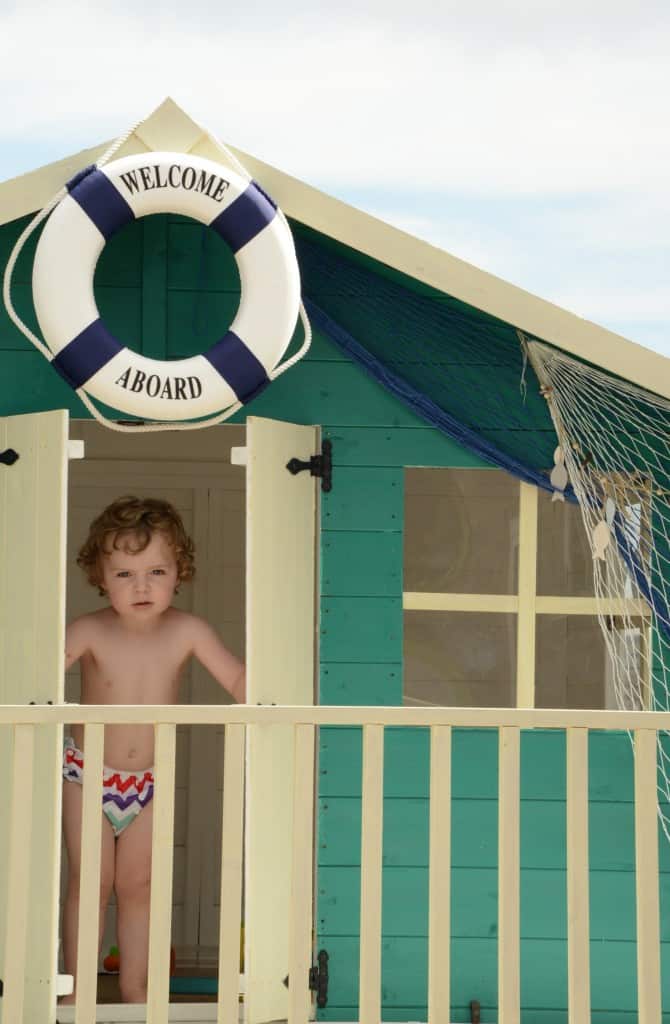 If you feel inspired by Gemma's beach-hut-themed playhouse, shop our wonderful range of playhouses.