Kids spend a good amount of their time each day inside the house or school playing, studying and doing extracurricular activities. A playhouse is a great motivator for kids to get out of the house and play in an open environment. Outdoor play develops physical, social and cognitive skills in children and allows them to become happier, calmer and more self-disciplined people.

Sharon purchased the Bunny Tower Playhouse 4×4.  She considered the affordability of the playhouse which will also give joy to her grandchildren. Sharon shares her customer experience and how she designed the playhouse that will give you an idea on how you will style your own.
What made you purchase your building from Garden Buildings Direct?
I brought my Bunny tower house from Gardens Buildings Direct because it was a reasonable price.
How was your customer experience?
Service was amazing from the time I began to order to the time it was received, updated throughout.
How are you finding the playhouse now?
My grandchildren love it! It's so cute.
How did you decorate it and what paint did you use?
I haven't painted it yet but my grandchildren want pink blue and white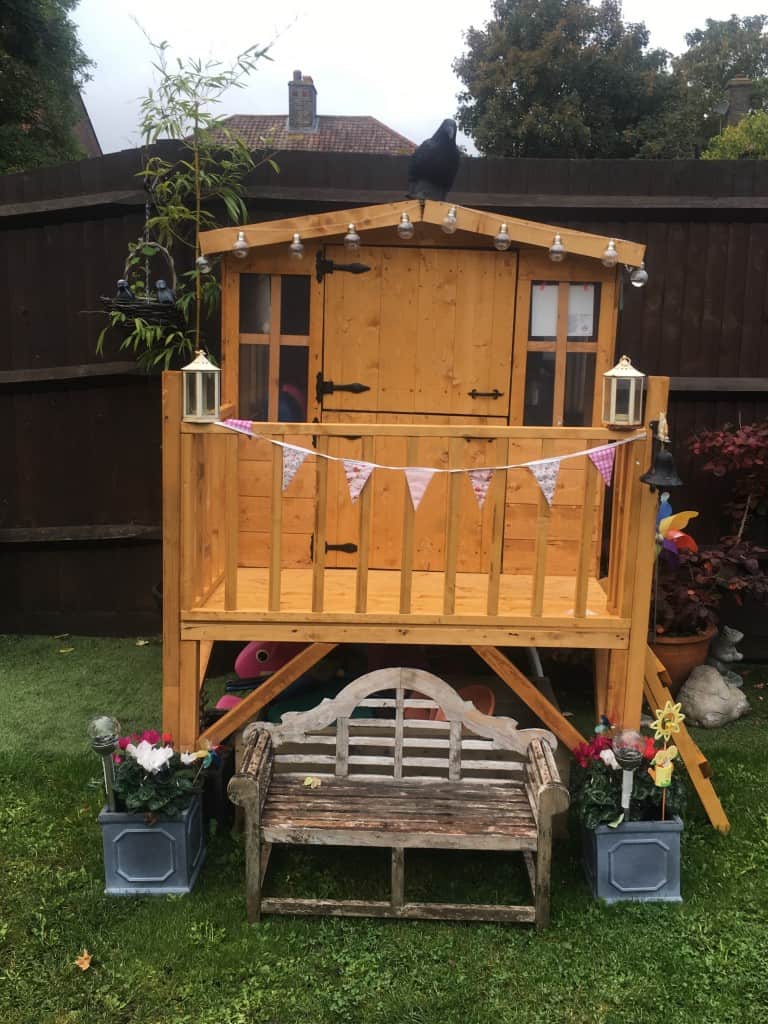 Sharon's Playhouse was designed with bulbs on top for the kids to enjoy even at night. The pots and bench are perfectly placed adding a style making a home feeling.
Provide your kids with the opportunity to play, move and be active. It will reduce the number of time kids spend in front of TV or play computer games.
Grab your own playhouse now from wooden, tower, two-story and more that will fit your garden, budget and help your kids foster their social abilities and develop cooperation and leadership skills.
Other BillyOh Bunny Tower Stories
BillyOh Bunny Tower Stories