We love to catch up with our customers to see how they're getting on with their garden buildings and products. That's why hearing about Adrian's Lollipop Max Tower Playhouse, and how great it is for his daughter, made our day!
Adrian was in need of a playhouse for his young daughter, who wanted a place to play and have tea with all her dolls! He also wanted the playhouse to be durable, and have enough space that it could last his daughter for years to come.
His internet search and research, including looking at competitor websites and reading customer reviews, showed him that Garden Buildings Direct was the best place to go. A quick look at our range brought him to the Lollipop Max Tower.
"I found the company through a google search and it was coming up as the most recommended. After doing lots of research on different websites and looking at customer reviews I found GBD would be the best."
The Lollipop Max comes on its own raised platform with steps and a slide, for an extra dose of fun. Adrian knew that it was the right one for his daughter.
Adrian was impressed with how quick and easy our free delivery was, and with how easy it was to construct – despite how many pieces there were! With the help of a friend, Adrian had it all up and running within six hours ready for his daughter to play with.
He customised it with all of his daughter's toys and dolls to make the place her own – and was especially impressed with the extra large slide, which his daughter absolutely loves.
"My daughter loves her playhouse, she has her table and four chairs inside and a little dolls corner, we have even had to put a couple of night lanterns inside as the hardest thing is getting my daughter out of it  of an evening!"
Take a look at Adrian's Lollipop Max Tower below: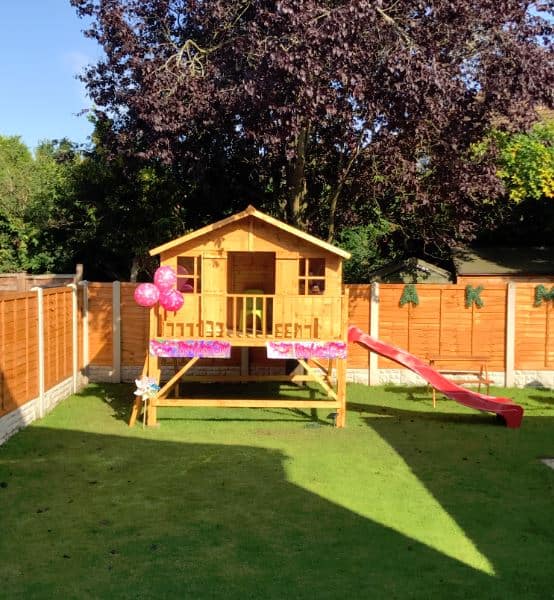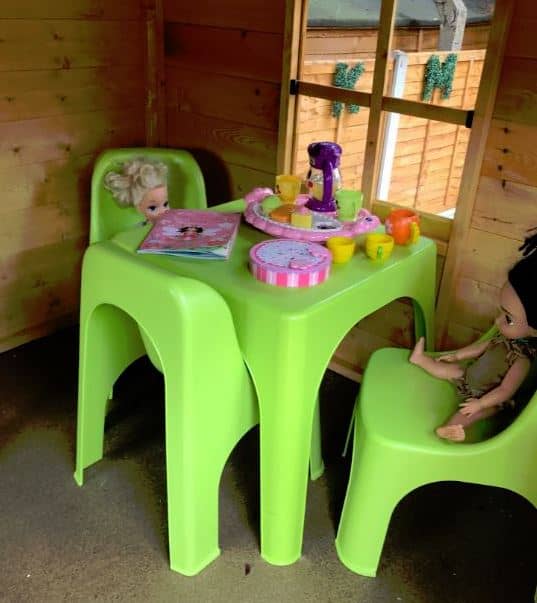 Adrian couldn't be happier with his playhouse, and gave us a glowing recommendation:
"Would certainly recommend buying from Garden Buildings Direct!"
"Great service from start to finish and an excellent product that my daughter and her friends absolutely love."

If you want to follow in his footsteps and buy one of our spacious Lollipop Max Towers, or browse through our range of playhouses, then shop our website using the button below!
Or take a look at read more from our happy customers here!
Shop Playhouses