Check out how our customers have decorated their own Lollipop Max playhouse and read what they had to say about it! We regularly update our products with the latest customer media, click on an image below to see the full story and all the images!
July 2017
Zoe's Playhouse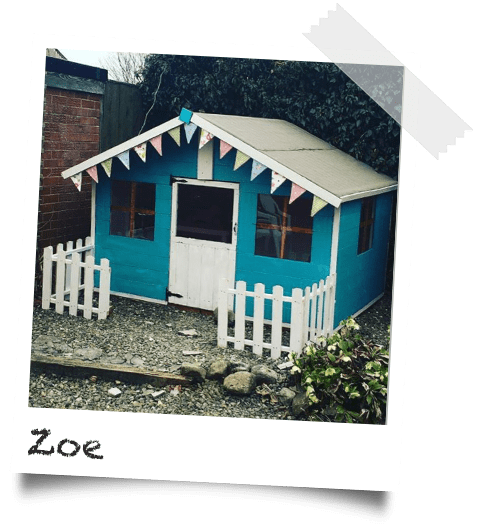 Zoe from Wrexham, Wales, couldn't be happier with the Lollipop Junior she purchased for her daughters. Zoe said her girls particularly loved the picket fence which surrounds the playhouse.
"I chose this building as it fitted perfectly into the space that I wanted to put it in…"
There's lots of information about playhouses. To find out some new facts read our ultimate playhouse guide!