Here at Garden Buildings Direct, we're strong advocates for why children need to play outdoors. Heck, some of our favourite memories come from climbing trees and eating dirt. (Ok maybe don't tell your kids to do the second one).
But we're also realistic that there are only so many fun activities you can come up with before you need a helping hand. And a kid's playhouse can be that ace up your sleeve. Playhouses can give your children a place to let their imaginations run wild and form lifelong happy memories.  
So if you're looking to get your toddler outdoor toys, then why not consider picking up a playhouse?
In this guide, we'll cover everything from types of playhouses to building a base for one. We'll even go over decorating and maintaining it.
Check it out.
Key takeaways: Choosing a Playhouse
If you want some expert advice on choosing a playhouse, remember:
How

do your kids play? And

what

are their interests – this might influence your decision
Playhouses come as single and two-storey or tower structures

Wooden playhouses are more durable and long-lasting than plastic ones, but they require more maintenance 

Playhouses can help with children's development

Wooden playhouses can be re-painted and customised to grow with your children

Weigh up your available space and budget before buying a playhouse

A wooden playhouse from Garden Buildings Direct is high-quality and can be put together in a matter of hours

You need to build a suitable elevated base for your playhouse
So bear those points in mind as we go through this guide. Let's get started.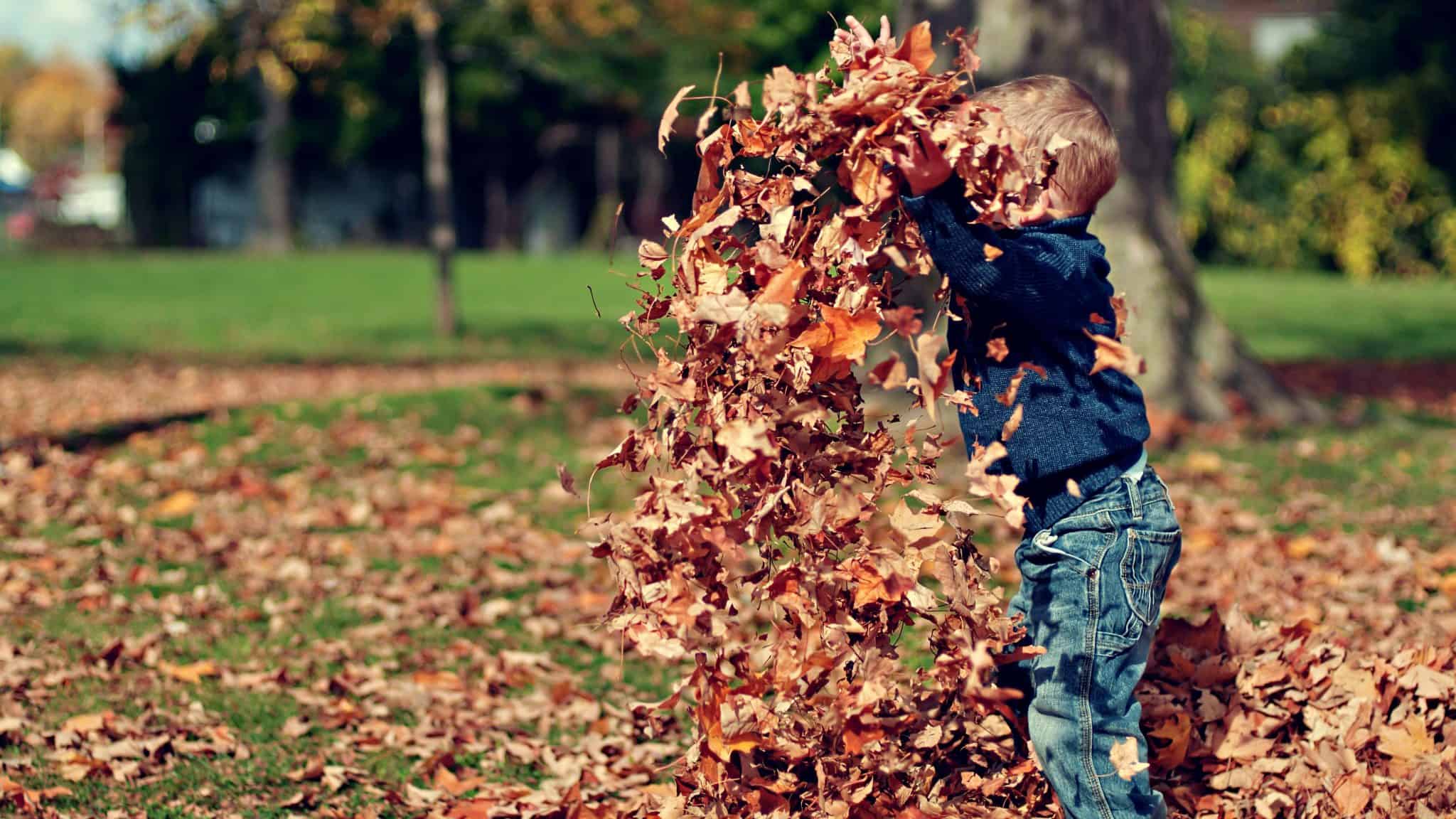 What are Playhouses?
A playhouse (or Wendy house) is a garden building, usually made of wood or plastic intended for children to play in. They can be single- or two-storeys and provide an insulated area for children's development and imagination to run wild whilst being in a safe and weatherproof stucture.
But a garden playhouse can be one of many different types.
Types of Playhouses
The two easiest ways to split up playhouses are by material and type (or style). Let's start with the former.
Playhouses by material: Wood
Wood is one of the most popular playhouse building materials. This is because wooden playhouses are:
Long-lasting

Durable

Weather-resistant

Traditional/classic design

Fitting with garden aesthetics (e.g. they go with wooden furniture)

Customisable 

Heavier than plastic playhouses
Granted, you could view the last point as a positive or a negative. For one, a wooden playhouse is unlikely to move or blow away in strong winds. On the other hand, it might be harder to move if you want to relocate your playhouse.
To get the most out of your garden playhouse, opt for one made of shiplap or tongue-and-groove cladding. This style of interlocking panel creates a solid structure that's weather-resistant. 
Best for: Anyone who wants a traditional look or to customise their children's playhouse.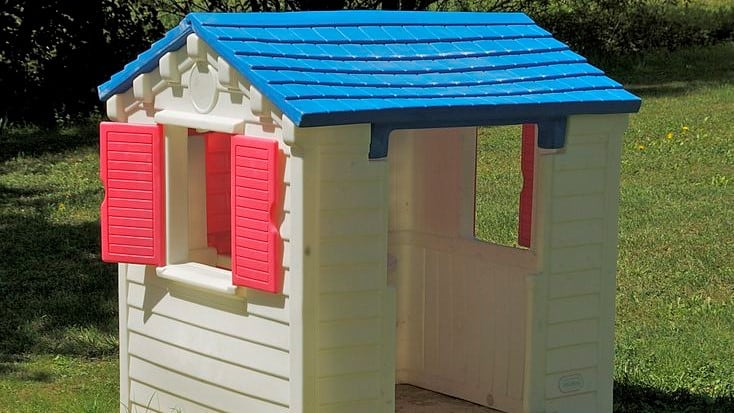 Playhouses by material: Plastic
The other material you'll find playhouses made from made is high-density polyethylene (HDPE). Plastic playhouses are popular because they're:
Bright and bold

Generally cheaper than a wooden playhouse

UV-treated

Easy to put together

Low maintenance

Easy to move

Safe to use
However, even UV-treated plastic playhouses will still lose their colour and fade over time. On the other hand, a wooden playhouse can be re-treated and re-painted. Plastic can also be affected by heat and cracking, making it hard to repair.
Plastic playhouses are also lighter and therefore easier to move. However, this can cause problems in stormy weather. Due to their material, a plastic playhouse is also harder to paint, add to, or customise. So you shouldn't plan on adding things like shelving.
Best for: Smaller children and a smaller budget. 
But within the categories of plastic and wooden playhouses, there are a few different styles on offer.
Playhouse by type: Single storey 
If your children are smaller, you might think about getting a smaller playhouse. A classic one-storey playhouse works well in a smaller garden or courtyard. Plus, without stairs or ladders to worry about, they're perfect for younger children and are very safe.
On the downside, children might outgrow them, therefore cutting down on their usage-life.
Best for: Small children, small gardens, and safety.
Playhouse by type:
Two-storey playhouses
A two-storey playhouse is one that's split across two floors. They usually feature an internal bunk on the second storey reached by a ladder. With some options, you can get a two-storey playhouse without a bunk. This can then accommodate older and taller children.
Like single-storey playhouses, they may either come with an apex or reverse apex roof and Georgian-style or shuttered windows. Windows on both levels mean that your children can get more sunlight and vitamin D and play throughout the day.
Best for: Larger or more adventurous children.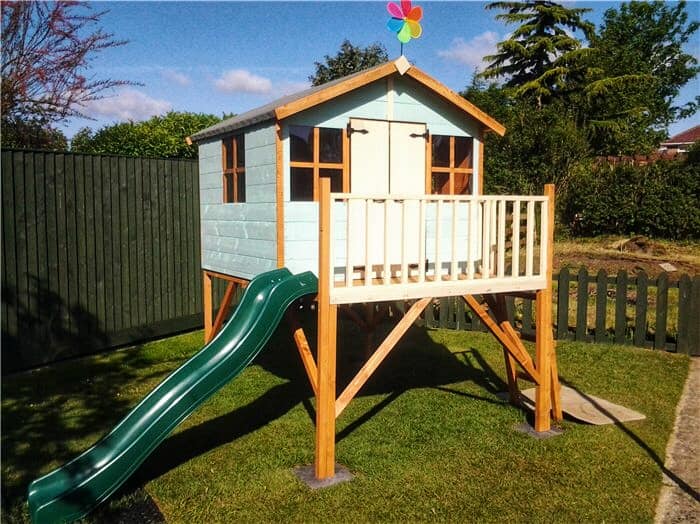 Playhouse by type:
Tower playhouses
A tower playhouse is elevated off the ground on stilts. Children access the playhouse via an external ladder onto a small balcony to enjoy a great view from up top. 
Tower playhouses are very popular as they also provide space underneath. You can use this for toy storage, as a shaded play area, or even as a garage! Tower playhouses are excellent choices for growing and more adventurous children.
You can find versions of this style as tower playhouses with a children's slide or even swing sets. (Plus, it can give kids a place to play that parents can't easily access!)
Best for: Growing, adventurous, and active children.
See what customers had to say. Check out our BillyOh Bunny Max Tower Stories.
We're almost finished with playhouse types – we promise! Then we can get on to how to pick, position, and build one.
But we'd also like to give some:
Special mentions
Garden playhouses may come in either wood or plastic and either one-storey or two, but there are a couple of other contenders.
Log cabin playhouses
This category technically falls under both wooden playhouses and two-storey playhouses. 
You can find log cabin playhouses with multi-room designs and features like an internal bunk. Perfect for sleepovers or a midday nap!
Their timber construction also gives off a lovely modern aesthetic with slightly lighter coloured timber. You might see them feature things like cottage-style windows with shutters and even flower boxes. 
Best for: A modern update to a classic playhouse. For maximum use year-round and throughout the day.
Wendy houses
The world was first introduced to Wendy houses after J.M. Barrie's Peter Pan. And since then, our little ones haven't looked back. Really, it's just another name for a small playhouse. The classic look is usually that of an apex-roof single-storey playhouse, though.

You might also find a Wendy house with a platform and picket fence to extend the play area,  as well as a gate.
Best for: A timeless look as well as indoor and outdoor play.
See what our customer had to say. Check out our BillyOh Peardrop Stories.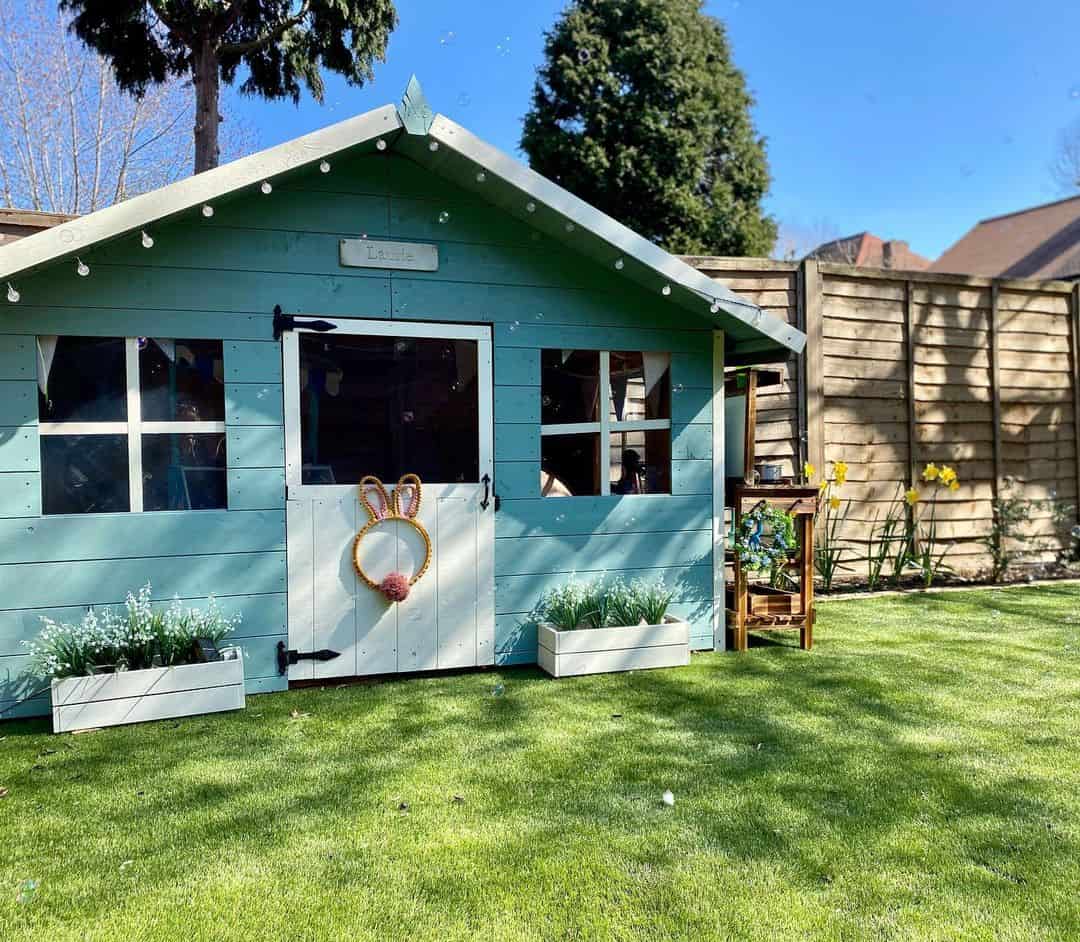 Cottage playhouses
Again, just another name for Wendy house or playhouse. Featuring a traditional design that often includes barn doors, flower boxes, picket fences and traditional crossed windows. Can be either one storey or two stories

Best for: Kids with green thumbs.
See what our customers had to say. Check out our BillyOh Gingerbread Junior Stories.
And last but not least there are even options for:
Teepee playhouses

Growing your own playhouse

 

Or even to

convert an existing shed into a playhouse

 
Now that you know what the options are let's have a look at the why before we get to the how.
---
Why Buy a Playhouse?
This might be your first time asking us this question. If it's not, you'd know that we're big proponents of the importance of playhouses for kids.
But it's not just our opinion; playhouses can:
Be used year-round; rain or shine

Be  a dedicated space for play

Help children

feel responsible for their own space, encouraging autonomy

Have knock-on health benefits by getting kids out in the fresh air and sunshine

Reduce time spent on screens

Incorporate projects such as growing in planters
So the benefits of a playhouse are two-fold. Not only is a garden playhouse simply a great place to have fun, but it can also help with things like socialising and reasoning through imaginative play.
And if you're still stuck for ideas.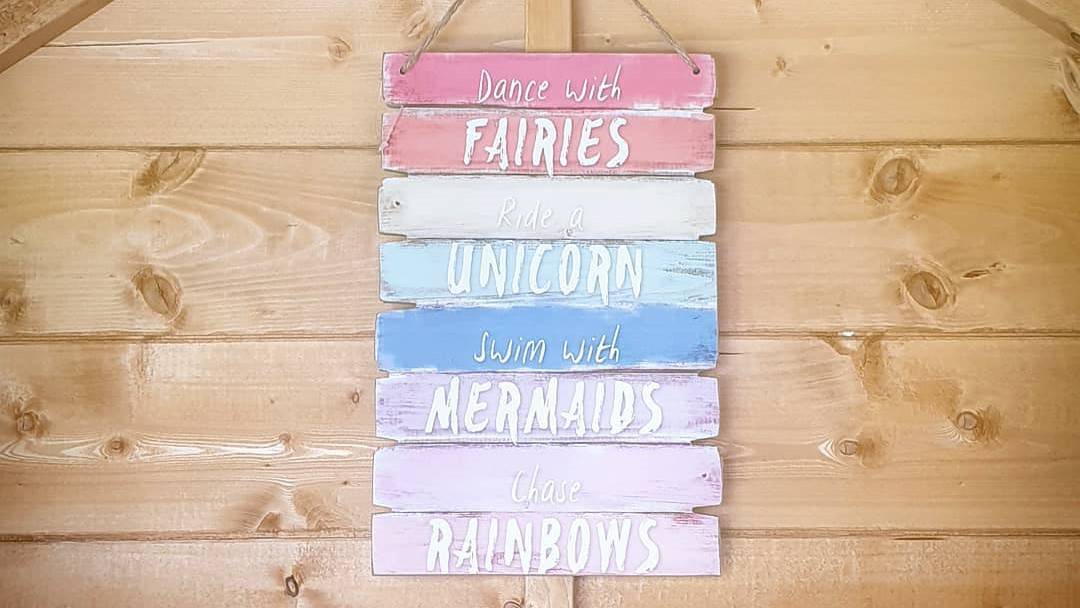 How can playhouses be used?
If you're looking for ways to personalise your playhouse check out our ideas below. And if you haven't bought your playhouse yet, maybe this will spark some ideas.
Space Station
Nothing beats learning about the planets, staring at the stars, and wondering what could be living out there in space.
So why not turn your kid's playhouse into an educational space station  – get them outside and learning! 
You could deck the inside with posters of star constellations and the solar system. Outside, you could place a telescope. A tower playhouse with a raised platform would be perfect for this.
Arts and crafts den
From experience, we know how much of a nightmare it can be to walk into a room to see the kids have been having an unsupervised arts and crafts afternoon! So save yourself the hassle of constant cleanup and turn your playhouse into an arts and crafts den.
A garden playhouse can provide a space where children can get as messy as they like.
Secret superhero hideout
Fortress of Solitude, Stark Tower, or even the Batcave. Any of those piquing your nostalgia?
If so, why not give your kids the same superhero fun by turning your playhouse into a hideout. Gather some cool spy gadgets, maps, and maybe even a getaway vehicle to park outside the hideout. Oh, and don't forget to find a place to hide superhero suits!
Something like a two-storey playhouse with an internal bunk would provide the perfect spot. 
Fairytale castle
For a more traditional transformation, why not turn your playhouse into a castle?
By installing shelving to your wooden playhouse, you can store costumes, play swords, and crowns. Painting a timber playhouse greys with accents can make it look like stonework, too.
Now that we've argued for why buy a playhouse, let's look at how to narrow down your choices.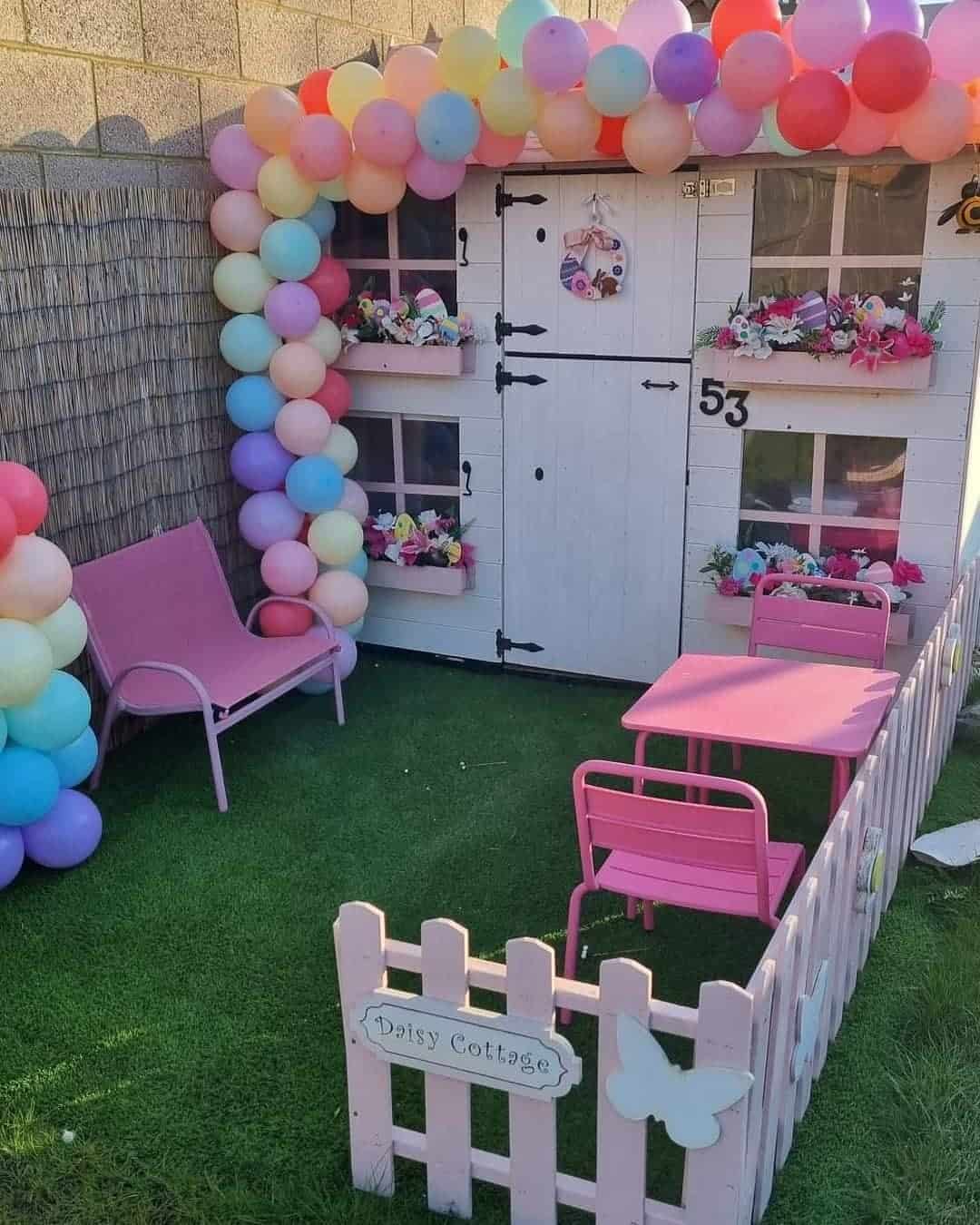 Choosing a Playhouse (Checklist)
No matter whether you've already settled on one-storey or two, there are things you'll need to consider.
When choosing a playhouse, think about:
Material

– Does wood or plastic suit your needs better?

Size and height

– How big are your children (and how big will they get?)

Usage

– How often do you plan to use your playhouse and for

how long

do you want to keep it?

Safety

– We'll go into this in more detail but make sure your playhouse is EN71-certified

Roof type

– Usually apex or reverse apex for increased headspace

Design features –

Are you particularly sold on the idea of a picket fence or barn doors?

Extras

– Would your kids benefit from a slide or a ladder?

Available space –

In your garden or courtyard


Planning permission

– We'll go into this in more detail in a moment
1. Material
Your choice of a playhouse building material will depend on:
What aesthetic you're going for

Whether you want to paint or stain it

How durable you want your playhouse to be
Different materials also lend themselves to different styles of playhouse, for example:
| | | |
| --- | --- | --- |
| ATTRIBUTES | WOODEN PLAYHOUSE | PLASTIC PLAYHOUSE |
| Weight | Heavier - more sturdy but harder to move. | Lighter - not as sturdy but easier to move. |
| Assembly | Tongue and groove panels - easy to build. | Snap together panels - easy to build. |
| Aesthetics | Traditional and classic - can be painted or stained. | Bright and bold colours - harder to paint, colours may fade. |
| Customisable | Open to customisation e.g. shelving. | Harder to customise. |
| Maintenance | Requires more maintenance. | Low maintenance, just requires cleaning. |
| Size | Varying sizes. | Usually one-storey and smaller. |
Wooden playhouses should come with treated (either dip- or pressure-treated) timber with a 10-year anti-rot guarantee. Tongue and groove panels will create a tight seal and timber will be planed to make it smooth and safe.
Plastic playhouses are likely to be made from HDPE and should be UV-reistant.
2. Size and height
You'll need to consider not only the size and height of your children but of the playhouse. If you're looking for something they can grow into then a two-storey playhouse or one with an apex roof might be the best option 
A taller playhouse also potentially allows more room for adding things like overhead storage shelves. Try to weigh up your budget and the other factors on this list and go for the largest playhouse you can reasonably afford.
3. Usage
For what and how much you intend to use the playhouse should factor into your decision. For example, if you want something cheap and cheerful, a plastic playhouse might do the trick.
But if you're children are the type who can play out in the garden for hours on end, you want to make sure they've got a playhouse that's durable. Think as well about how weather-resistant your playhouse is likely to be. 
For example, wooden playhouses can be retreated to protect them against the elements. Whereas plastic playhouses don't have components that can rot. 
4. Safety
With usage also comes the question of safety. If you're worried about very small children falling, then perhaps don't choose a tower playhouse.
Although, even tower playhouses will come with things like anti-slip ladders. 
For any kid's playhouse, ensure that they meet all the Garden Buildings Direct standards of:
EN71-certified

Glazed windows made from shatterproof styrene

Safety hinges on doors 

12mm gaps around doors for little fingers

Non-slip ladders

Certified for ages 36 months+

Smoothed and planed timber
On top of these safety features, you might also ensure that there's an adult on hand to supervise playhouse use. Or, at least make sure your garden playhouse is visible from the main house.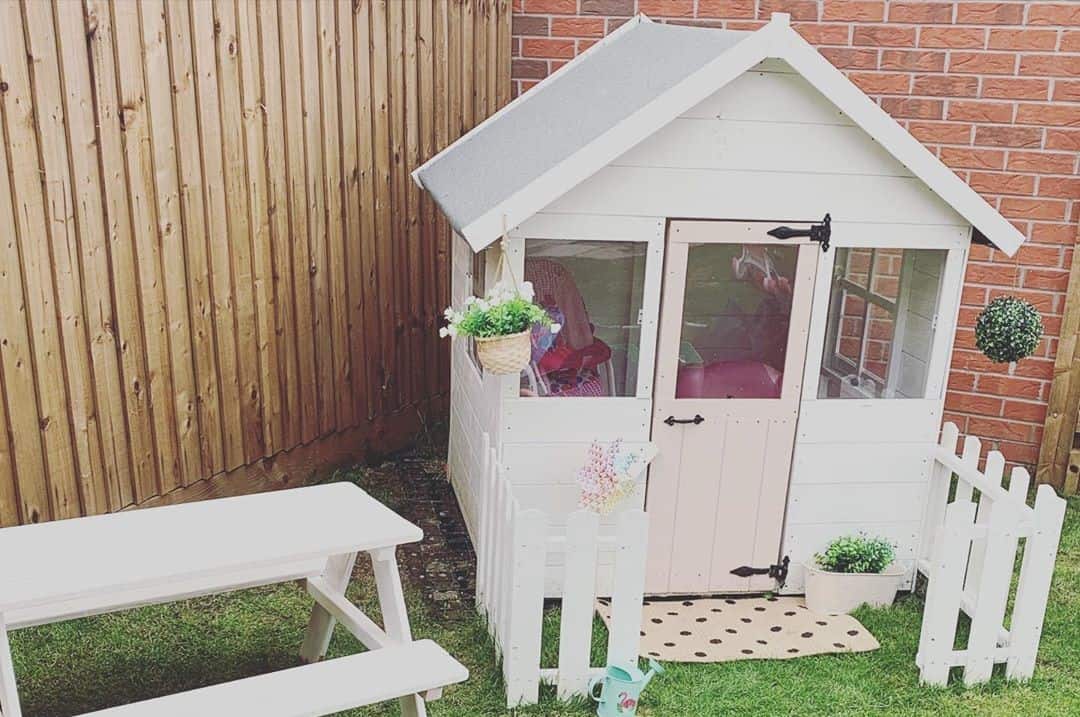 5. Roof type
Your playhouse's roof type will factor into the question of size and aesthetics. The main options on offer include:
Pent roof

– Where the roof is one single plane that slopes to the back of the shed to maximise runoff
Apex roof

– Roof is made of two slopes that meet at the highest point in the middle. Slopes fall to either side of the playhouse face
Reverse apex

– Similar to an apex roof, but slopes fall towards the front and back of the shed
Dutch barn

– Made of four sloping panels that create a smoother apex-style roof
Consider which roof is going to give you maximum headspace for growing children.
6. Design features
As well as the main style of playhouse that you choose (e.g. tower, Wendy house, two-storey etc.), what design features excite you and your kids?
Do you want traditional-looking Georgian or crossed windows? This may well play into the theme of your playhouse that we discussed earlier. If you want to make a classic fairytale cabin, then a quaint playhouse with a picket fence might be the best choice.

7. Extras
Once you've settled on the general style of the playhouse you'd like, think about extras. If your children are particularly boisterous, then the addition of slides, swings, and ladders might be in order. 
8. Where to put a playhouse?
We'll break this last point down into two sets of practical considerations.
Available space
When picking a playhouse (or any garden building), you need to be realistic. Sure, you might want a luxury two-storey log cabin playhouse, but think about:
Safety

– Is your proposed playhouse site near to any dangers like nettles or a ditch?
Level ground

– Building a suitable base for a wooden playhouse can extend its life. But it'll require level ground
Surrounding space

– Is there enough room to access all around the playhouse?
Drainage

– Make sure to build where there is sufficient drainage. Avoid marshy ground or building at the bottom of a slope
Trees

– Will trees block sunlight and put your children off playing in summer? Do trees pose a danger with falling fruit or branches?
Supervision and visibility

– Is your playhouse in the line of sight of the house? Can you get to it easily and quickly if need be?
Top Tip:  Find a spot in your garden with space to create a level base. Leave room around your playhouse to access it for maintenance. (Or to allow children to run around it!).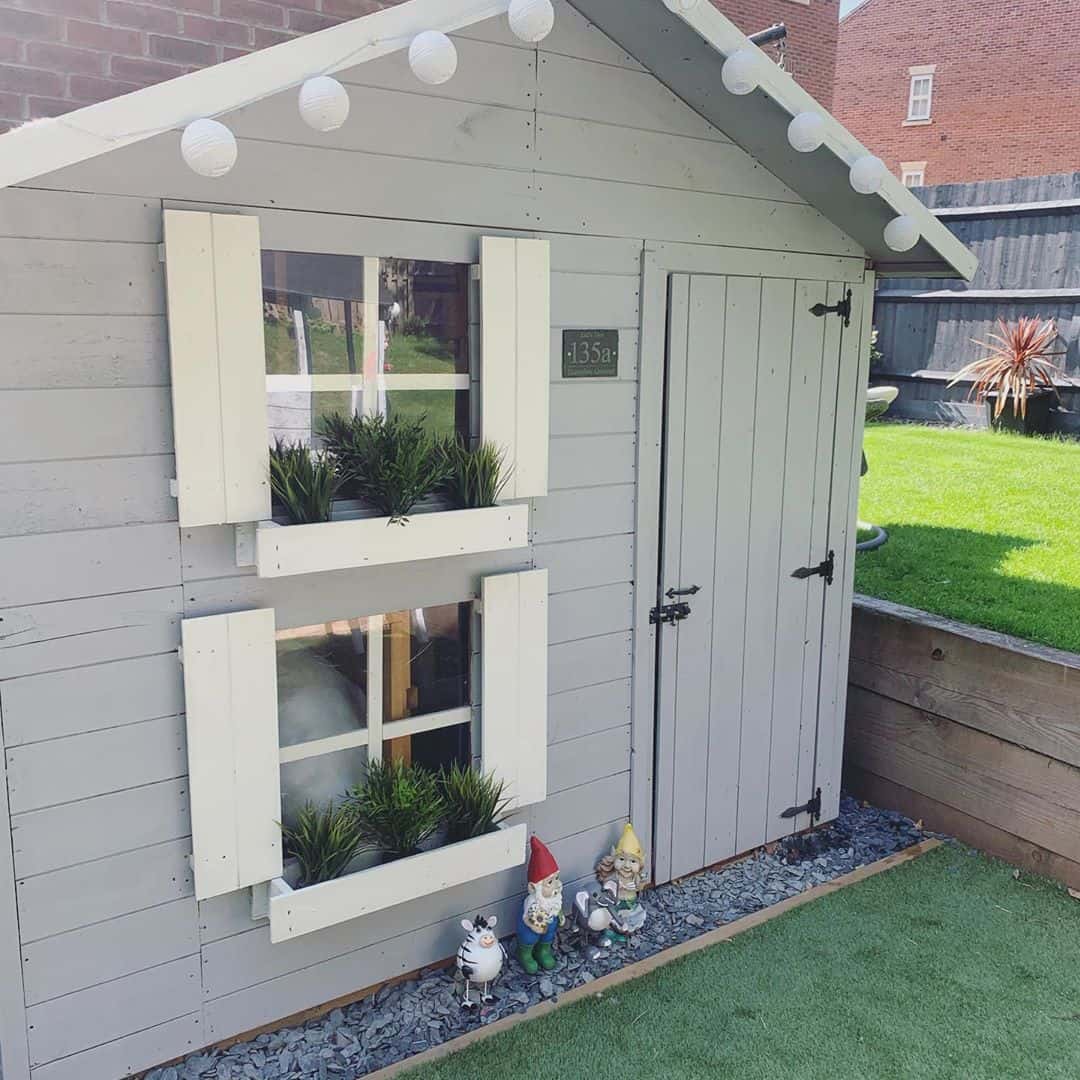 Planning permission for a playhouse
The second part of this point is – do I need planning permission for a playhouse?
Simply, the answer is no (or probably not). It's very unlikely that you'll need permission for a playhouse as it should be included under 'permitted development'. But this may vary depending on where you live and whether you have a veranda or a garden.
As long as your proposed playhouse also doesn't exceed 50% of your garden space, you shouldn't need planning permission. However, it's still always a good idea to check with your local council. You could also check with your neighbours as well, as a courtesy.
And finally, if you wanted to maximise usage in your child's playhouse, you might consider installing utilities like electricity to your playhouse. If you intend to use it for year-round or even overnight use this can be a lot safer than simply trying to run an extension cord to it. 
You might even provide a spot to charge their iPad if they've been good!
So now that you've seen all your options for playhouses and settled on the material and style that suits you, you might be thinking about buying one.
And buying a playhouse from Garden Buildings Direct couldn't be simpler. Just choose your style and customise it as you please. Once your playhouse is delivered in easy-to-assemble tongue and groove panels, simply follow the buildings instructions.
To give you an idea of what to expect, let's have a look at:
Building a Playhouse
If you want to, you can check out the post we wrote about building your own playhouse. But for now, we'll just assume you want to know how to assemble the playhouse that you've bought. 
If you bought your playhouse from Garden Buildings Direct, then your assembly instructions will have come with your order confirmation.
To follow these you will need:
Some good weather (a clear day)

A friend to help out

A couple of hours free time

A rubber mallet or hammer

Drill or screwdriver and screws

Staley knife

Step ladder
You'll also want to make sure you have a suitable base for your children's playhouse. Building straight on to the ground isn't advised. This is because moisture from the earth can cause rising damp and rot to your playhouse floor.
Instead, check out our post on how to build a shed base. You can replicate this for your playhouse. Options include either building on a concrete slab or pavers, or laying down a timber sub-floor or gravel and plastic foundation base.  
Make sure to build on as close to level ground as possible. Also, allow for adequate drainage and try to raise your playhouse off the ground.
Check that all your parts are there. Once you've done that, simply fit together the tongue and groove panels of your wooden playhouse, starting with the walls at the back. Between the two of you, you should be able to build your playhouse in a matter of hours easily.
To see how easy this process is, check out the video below:
Playhouse Maintenance
And once you've picked, bought, and assembled your playhouse you can start to get prepared for further down the line. Namely, treating and decorating it.
Treating and painting your playhouse
And we don't just mean treating it right! (Ok, bad gag – that's on us).
For a plastic playhouse, obviously, you won't hard to treat it with anything. For a wooden playhouse, start by checking if the timber used was dip- or pressure-treated. If it's the latter, you shouldn't need to apply any treatment yet (but may want to after about a year).
Dip and pressure-treated timber will protect your playhouse against insects and rot. Otherwise, before assembly, you might want to treat your playhouse panels separately with a wood treatment with UV protection and a mould inhibitor.
This is because wood can either rot in damp and cold weather or dry out and crack in warm weather. 
But essentially, sanding (where necessary), priming, and treating timber can help extend its life. Just remember to use a transparent sealer if you plan to paint over it. Use a coloured wood stain if you want a traditional, rustic look. 
And always use EN71-certified or water-based paint if you're painting your playhouse interior.

Playhouse will also typically have gaps where windows and doors are for safety precautions. We wouldn't recommend it, but to make your playhouse more insulated and weather-proof, you might consider caulking around these gaps. That's if you accept the associated responsibilities and trust your children!
A better way to achieve a similar goal might be to try adding a silicone sealant along the grooves of the roof. This way you will keep the safety measures intact. 
Cleaning your playhouse
This might all seem like a lot, but further down the line you'll also need to clean your playhouse.
For a plastic playhouse, this is fairly simple and is one of their biggest selling points. Simply wash the outside either with a hose, pressure washer, or just a soft bristle brush and some soapy water. The last method can be used on the interior as well.
Make sure to clean debris and bird droppings promptly as these can leech the colour from your plastic playhouse.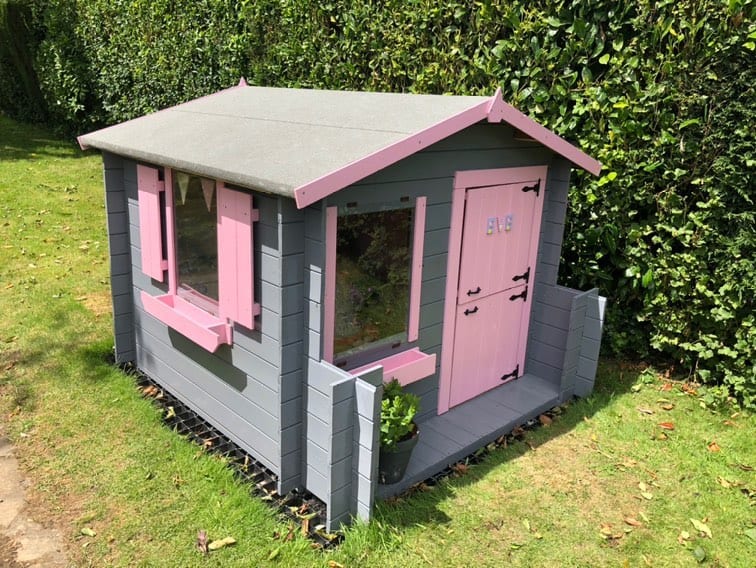 For wooden and plastic playhouses, sweep out the interiors to get rid of any leaves that might have blown in as well as dust and cobwebs. You could even check out some of our cleaning and maintenance tips.
We suggest a natural solution of either vinegar or bicarbonate of soda and water in a spray bottle for cleaning playhouse interiors. Make sure to aerate your playhouse sufficiently and keep kid's out of it till it's done. This is a lot safer and smarter than using chemical sprays where your children play.
And there you have. We've taken you from explaining what a playhouse is to looking into the future. We can just see it now, you and the whole family having a whale of a time in your brand new two-storey playhouse space station.
So, I guess it's time to answer the big question:
---
Are Playhouses Worth It?
We've weighed in elsewhere on whether it's worth building your own playhouse, but is it worth getting one at all?
Obviously, from us, the answer is a resounding yes – but why? Well, a playhouse – in general, or from Garden Buildings Direct can:
Offer opportunities for year-round play

Allow for play in good or bad weather

Give you a high-standard garden building made from quality materials

Be a purchase your can trust with precision fitting

Be treated to last a long time

Be customised to suit changing themes as your children grow

Help your children develop
So just make sure to follow our guide to make the right choice for the style of playhouse that suits your budget and available space, among other things. Plan ahead with a kid's wooden playhouse that kids can grow into, not out of. The rest is up to you!
And if you want, you can always check out how to prep your garden for a new outdoor building.
Shop Playhouses
FAQs