Check out how our customers have decorated their own Peardrop playhouse and read what they had to say about it! We regularly update our products with the latest customer media, click on an image below to see the full story and all the images!
October 2017
Rachel's Playhouse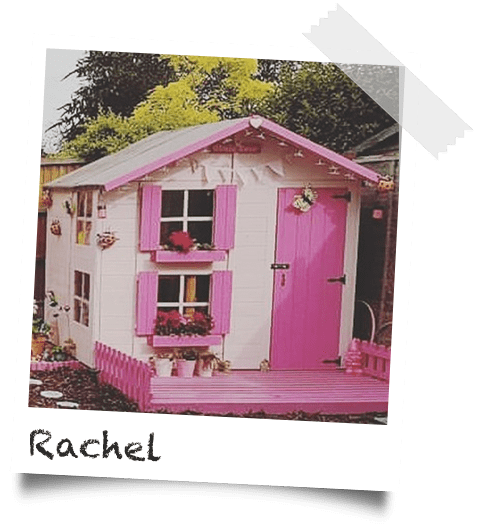 "We asked around for recommendations from friends and one of our friends had purchased a smaller version for her little girl and seeing the pictures I knew it would be ideal and just what we were looking for."
"We decided to go for the biggest version of this house as we wanted Olivia to be able to use it for quite a few years."
September 2017
Sharon's Playhouse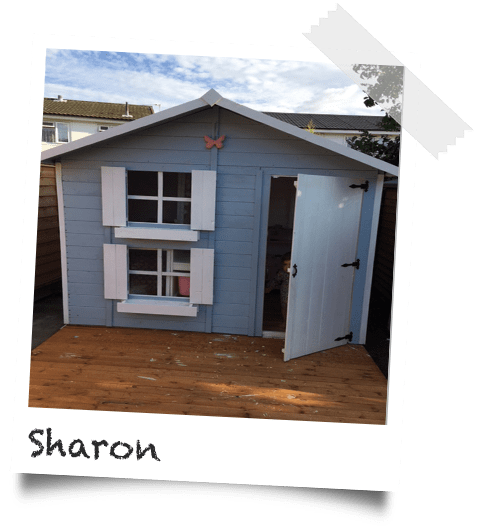 "We purchased the Peardrop Extra Playhouse 9×7 in August for my granddaughter's 2nd birthday present."
"Our criteria was to get the largest wooden playhouse we could which also had a bunk area inside and we narrowed it down to the Peardrop Extra Playhouse."
July 2017
Charli's Playhouse

Painted in a pastel blue, with bright pink doors and window boxes, the Peardrop playhouse looks inviting and makes a vibrant feature in Charli's garden.
Charli purchased the Peardrop Junior Playhouse for her children.
She wanted to "Encourage them to be outside more and get some of their many toys out of the house!"