Check out how our customers have decorated their own Bunny Max Tower playhouse and read what they had to say about it! We regularly update our products with the latest customer media, click on an image below to see the full story and all the images!
September 2017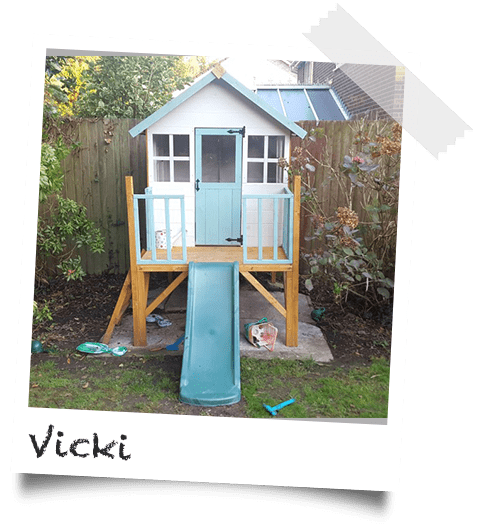 If you are looking for a playhouse that is modern yet still classic, Vicki's Playhouse is one of the best examples.
"Ordering was easy online, I was kept fully informed of delivery dates."
"I would fully recommend Gardens Buildings Direct, they offer good value for money."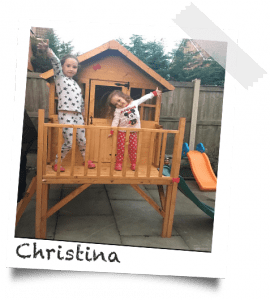 It is more than happy to see your kids love and enjoy playing in their playhouse.
"The personal effect was very appreciated!"
"The whole experience with Garden Buildings Direct has been great…"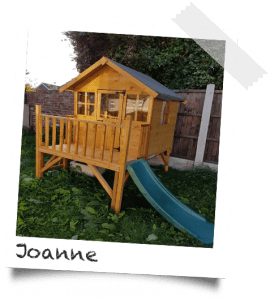 A playhouse is a fabulous way to keep your kids entertained and do their own adventure in your garden.
"I chose to buy from Garden Buildings Direct as after shopping around I found that you had the best value for money."
"My son chose the Bunny Max Tower with a slide as it looked to be appealing on the website and it meant he got two things he wanted, the playhouse and a slide."
August 2017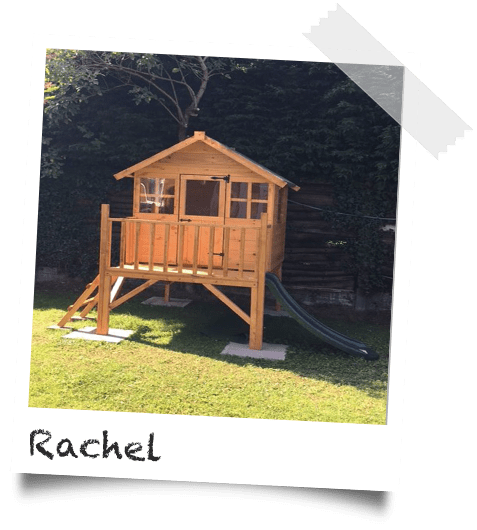 Rachel loves the Bunny Max Tower she bought for her two children aged two and four. "It's very good, I'm happy with it and my kids love it!"
When we asked Rachel why she chose to order from us she said,
"Good product and good price on the website. I researched many companies and products before setting on Garden Buildings Direct."
Interested to find out more about playhouses? Read our ultimate playhouse guide