We love to catch up with our customers to see how they're getting on with their garden buildings. So today, we've got someone special with a great story about how they transformed their BillyOh purchase.
Hi there, what's your name?
Hey, it's Josie.
And Josie, which playhouse did you go for?
I went for the BillyOh Lollipop Junior Tower Playhouse.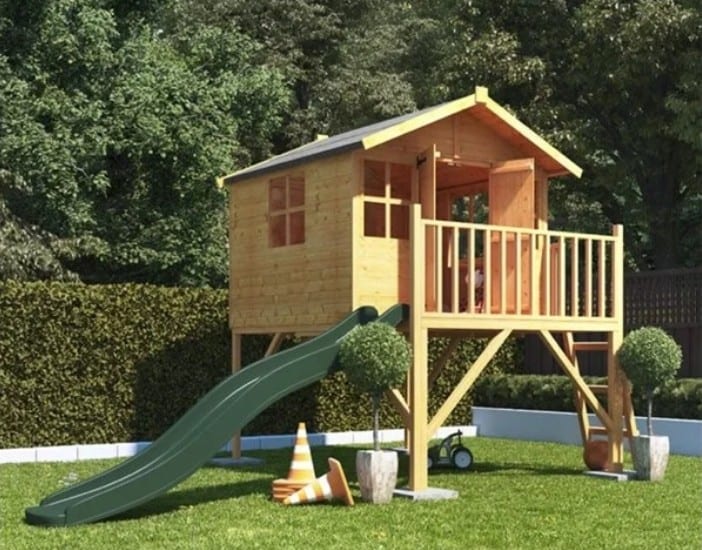 And what made you pick this particular model?
It was perfect for our son and garden.
Sounds great – and has your playhouse got a name?
Yeah – the Pirates Den 🏴‍☠️.
BillyOh Lollipop Junior Tower Playhouse Unpainted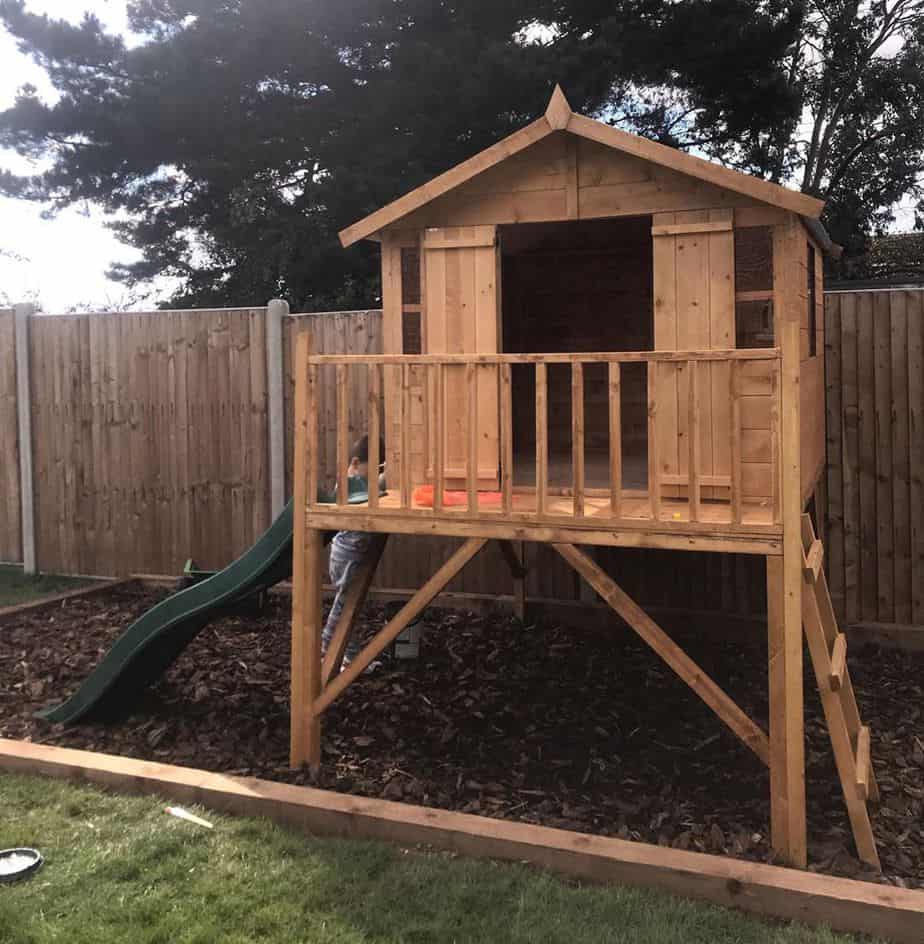 What would you say your new playhouse has allowed you to do that you couldn't before?
My son's made great memories playing and enjoying his playhouse, it's great for him to have some outside space to play in.
Fantastic.
Does your playhouse have a theme, then?
Yep – Pirate 🏴‍☠️.
Silly us – of course! And h
ow have you decorated your playhouse?
We've decorated it white & orange with lots of pirate flags!
BillyOh Lollipop Junior Pirate Playhouse
And what's your favourite thing about your playhouse?
My son says the slide!
So what made you choose Garden Buildings Direct?
You recommended and I'd heard great things.
Good to hear, Josie. And how was your experience with us?
Great! Have recommended you to everyone who has asked.
Well, that answers "and would you recommend GBD to a friend?" then.
Of course!
Almost done – any top tips for anyone wanting to create their own pirate playhouse?
Choose the perfect size for your garden and choose a theme that will last a few years and that they won't grow out of too quick!
BillyOh Lollipop Tower Plus A Pirate!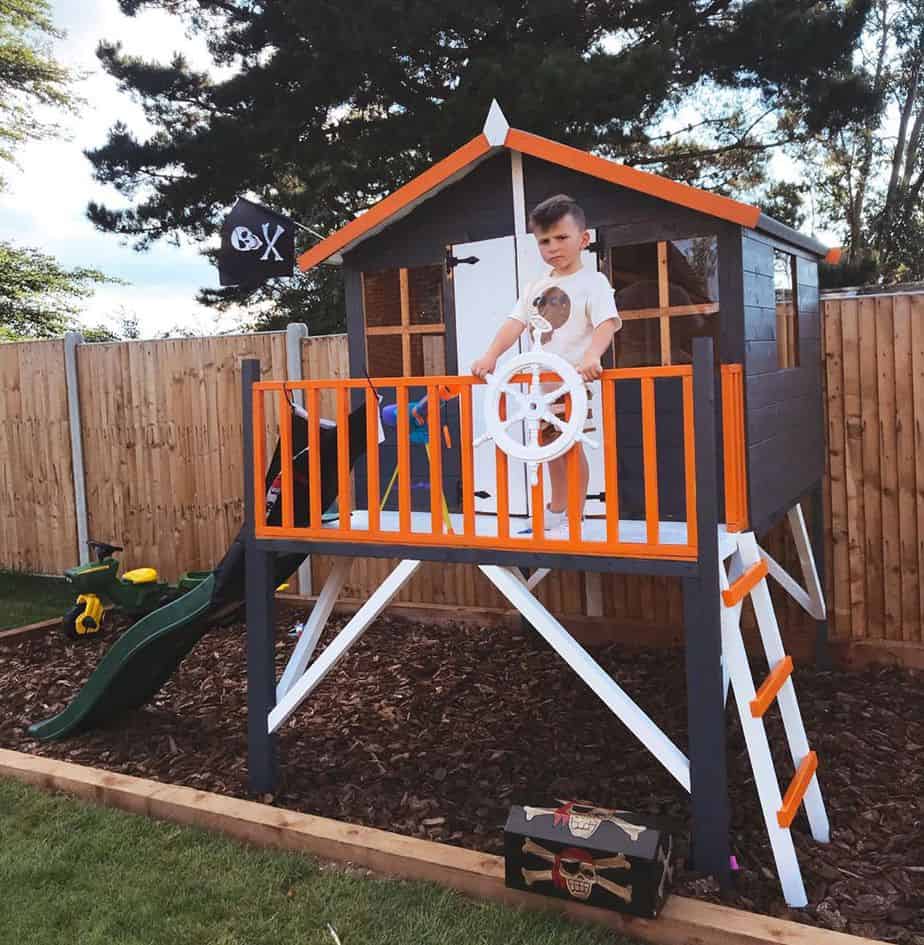 Good thought Josie and thanks again. Where can people see more of your garden building?
They can find me at @josieoddix on Instagram.
Wow, it sounds like Josie and co. are really making the most out of their Lollipop Tower playhouse. So if you've got a fantastic story about your BillyOh playhouse, summerhouse, or even a log cabin conversion – we'd love to hear. Simply get in touch with us on social media for a chance to feature here.
And if you want, you can check out more customer stories right here.
Shop Playhouses