We love to catch up with our customers to see how they're getting on with their garden buildings. So this week, we caught up with London-based influencer Josie, to see how she'd created a magical garden retreat for her little boy.
You can tell from her Instagram account – @josieoddix that Josie truly enjoys the finer things in life – from countless trips to well-established hotels such as the Savoy to staycations in the countryside.
Her little boy is her world, and she constantly wants to provide him with the same luxuries that she experiences on a daily basis. With quite a roomy garden, Josie decided that she wanted to build an outdoor play area for her son where he could spend those warm summer days. 
Josie wanted a place to create beautiful memories to cherish for a lifetime.
After hearing some recommendations and great reviews, she visited Garden Buildings Direct to browse our large selection of playhouses, and set her sights on our BillyOh Lollipop Junior Playhouse.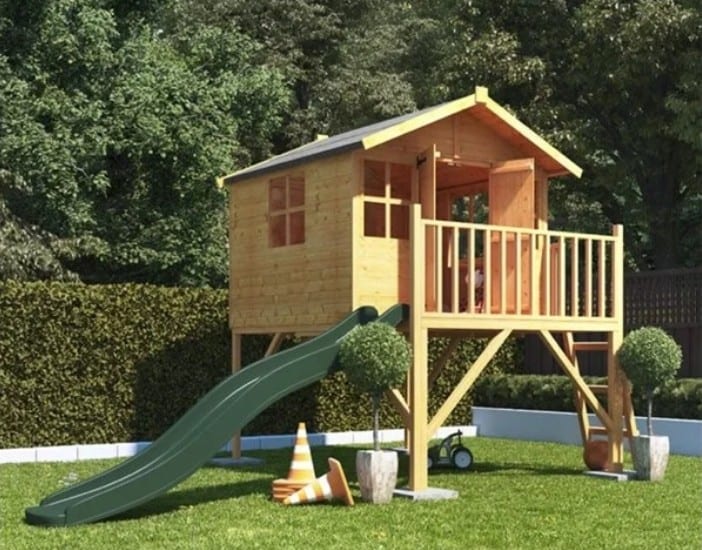 'It was perfect for our son and garden.'
A roomy playhouse complete with a slide, Josie had no doubts that the Lollipop Playhouse was the ideal setup for her little boy.
After a quick delivery, she started building the unit with the help of her husband and had it set up in no time at all. She decided to decorate it pirate-themed, complete with a hand crafted ship's wheel and 'Jolly Roger' streamers.
She painted the exterior black and orange with white trims and added a bark base underneath for that authentic playground feel.
'My son's made great memories playing and enjoying his playhouse, it's great for him to have some outside space.'
Josie is elated with her son's new playspace and has recommended Garden Building's Direct to her family and friends due to our brilliant customer service throughout the process. She also has the following advice for anyone planning on creating a playhouse for their young ones.
'Choose the perfect size for your garden and choose a theme that will last a few years and that they won't grow out of too quick!'
You can see Josie's full makeover below: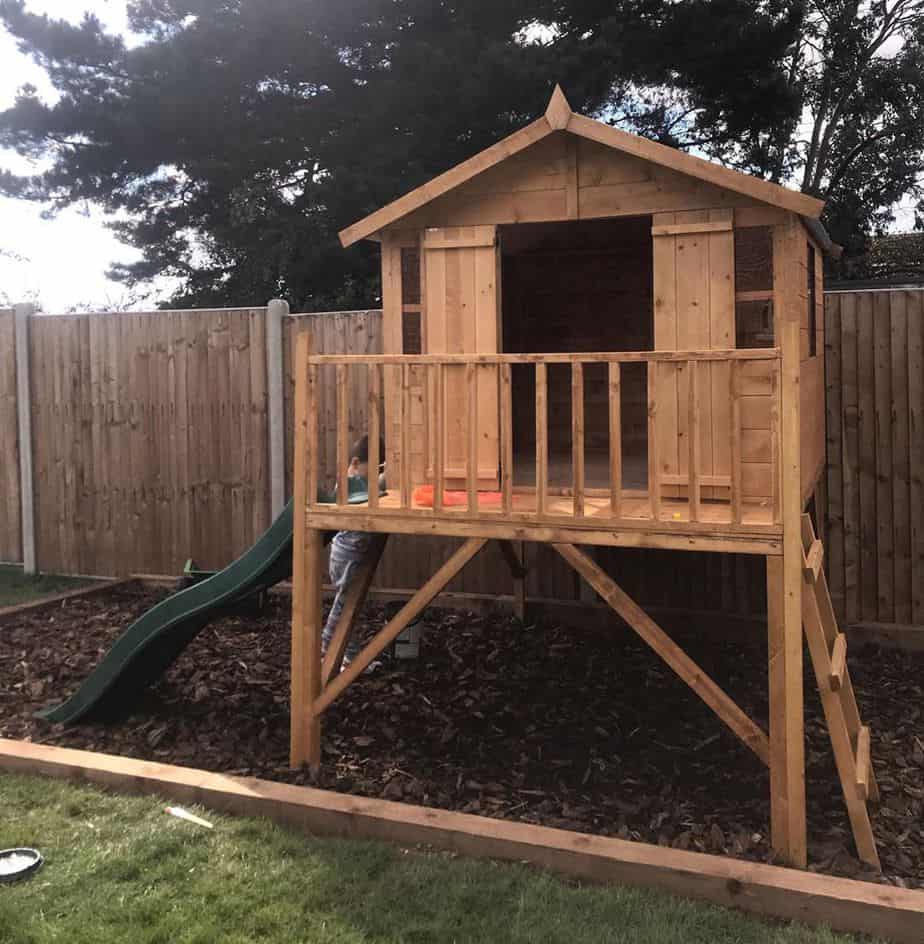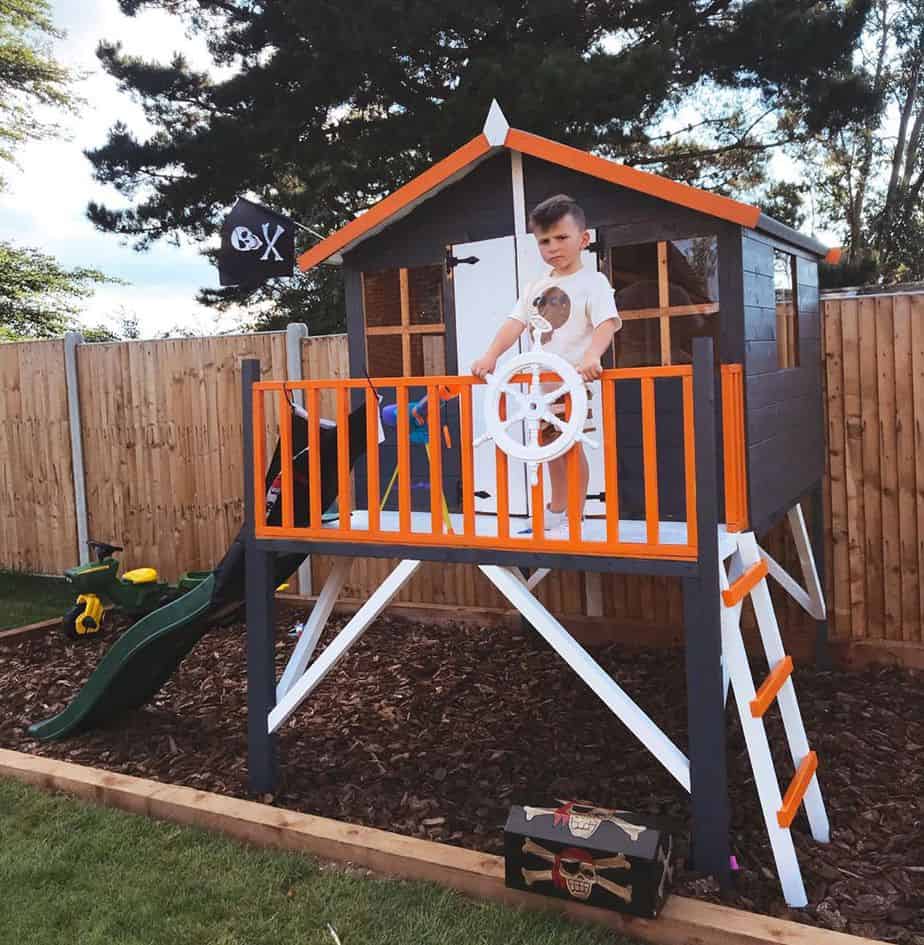 All in all, another happy customer who has provided a fun and creative retreat for her little one! Be sure to check out her Instagram feed to see her and her son's adventures – @josieoddix. 
You won't be disappointed!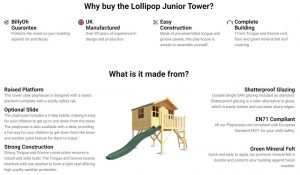 And if you've got a great story about your BillyOh shed, summerhouse, log cabin or playhouse conversion – we'd love to hear it! Simply get in touch with us on our social media pages for a chance to feature here.
And why not check out some more of our customer stories here!
Shop Playhouses