We love to catch up with our customers to see how they're getting on with their garden buildings. So today, we've got someone special with a great story about how they transformed their BillyOh purchase.
Hi there, what's your name?
Hey, I'm Claire.
And Claire, which playhouse did you go for?
I picked your BillyOh Bunny Max Tower Playhouse.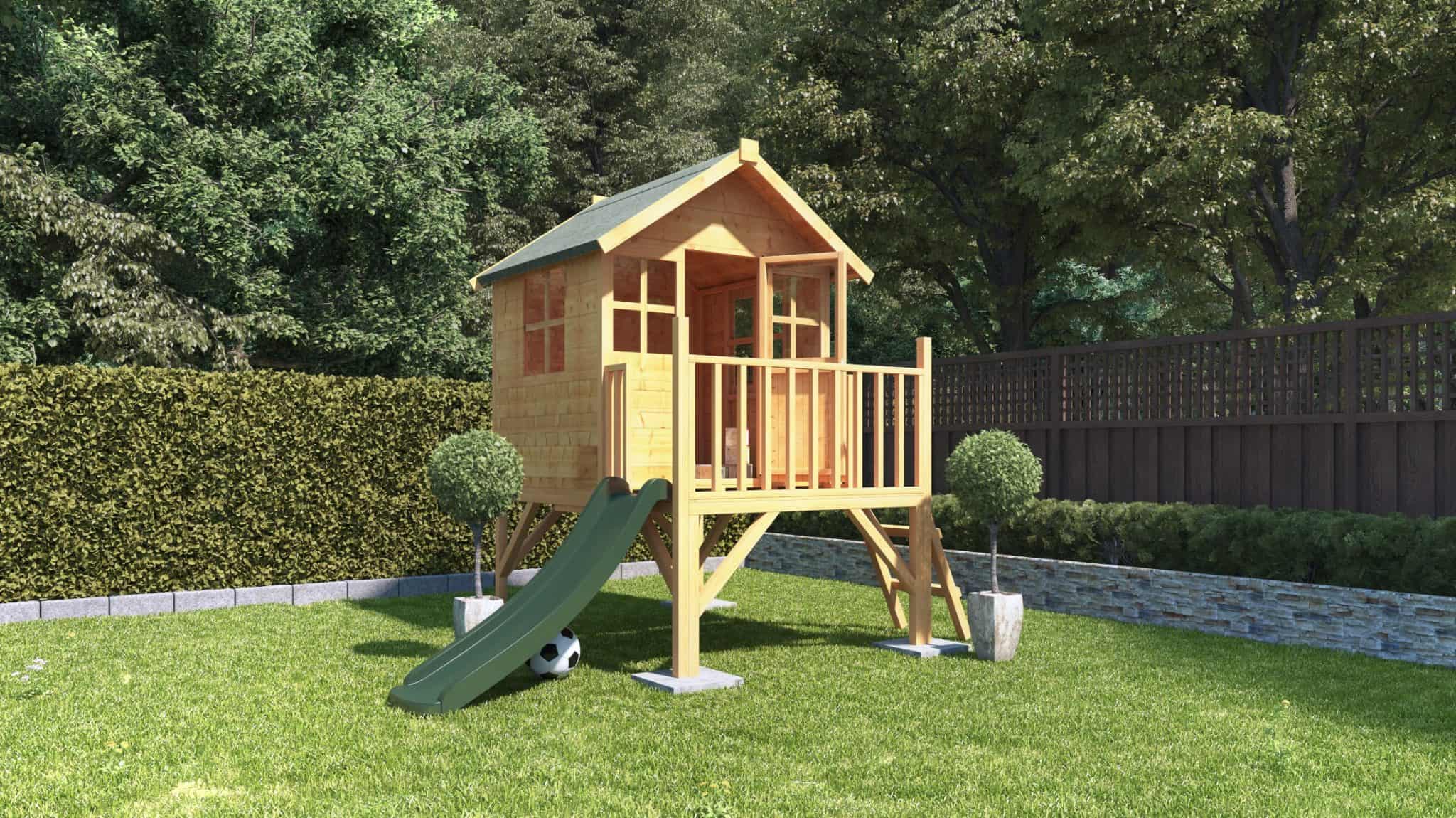 What made you pick this particular model?
We loved the design and found it affordable. It also fits nicely in our small garden space.
Sounds great – and has your playhouse got a name?
Little Rose House (it's sandwiched between two rose bushes in our garden!).
Bunny Max Tower Playhouse Exterior
What would you say your new playhouse has allowed you to do that you couldn't before?
My children have a play space that is an extension of the inside of our home outside and it's perfect for make-believe games and for them to have fun expressing themselves.
Fantastic.
Does your playhouse have a theme, then?
Not really – the theme of the playhouse changes depending on the theme of the children's play!
Sounds great. And h
ow have you decorated your playhouse?
We have painted it white and added pretend lavender in window boxes. We also draped pretend ivy across the playhouse.
We painted the door grey and added some hanging solar lanterns and a light-up white wicker heart above the door. We made curtains for the windows using pieces of grey material and ribbon as tiebacks.
Bunny Max Tower Playhouse: Undecorated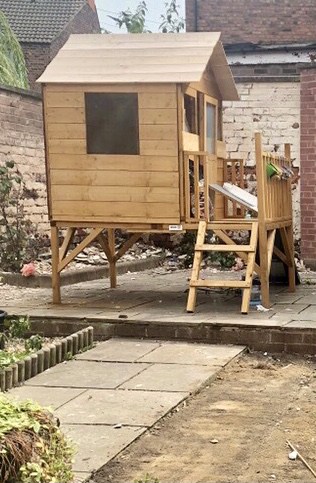 And what's your favourite thing about your playhouse?
The playhouse is not only fun and very much loved by our young boys but it is also a feature of our garden and looks so pretty. It's the first thing you see when you look out of our kitchen window.
So what made you choose Garden Buildings Direct?
A good range of products and great value for money.
Aw, thanks, Claire – we sure think so. And how was your experience with us?
Our experience was good and we would definitely be customers again in the future.
And would you recommend GBD to a friend?
Yes, definitely.
Almost done – any top tips for anyone wanting to create their own perfect playhouse?
Once painted and with a few little decorative touches these playhouses can really look amazing and even transform your outdoor space. They offer hours of fun and open-ended play for children of all ages.
Bunny Max Tower Playhouse Exterior 2
We couldn't agree more Claire and thanks again. Where can people see more of your playhouse transformation?
They can find me at @Camden_house36 on Instagram. 
Wow, it sounds like Claire is really making the most out of her Bunny Max Tower playhouse. So if you've got a fantastic story about your BillyOh shed, playhouse, or log cabin conversion – we'd love to hear. Simply get in touch with us on social media for a chance to feature here.
And if you want, you can check out more customer stories right here.
Shop Playhouses