We love to catch up with our customers to see how they're getting on with their garden buildings. So today, we've got someone special with a great story about how they transformed their BillyOh purchase.
At Garden Buildings Direct we have a vast range of garden buildings tailored to everyone's needs. And while many come to us hoping to create pubs, offices or relaxation zones in their gardens, we often get customers who just want to buy simple playhouses for their youngsters.
And Claire – mother to two little ones – is no different. With her children approaching the age of 'playing out' she decided the time was right to purchase a play area for her garden. Somewhere where her two boys could spend the afternoons frolicking after nursery and school.
After browsing our children's range, she decided that our best-selling BillyOh Bunny Max Tower Playhouse would be the perfect retreat for her children to escape to when playtime came around.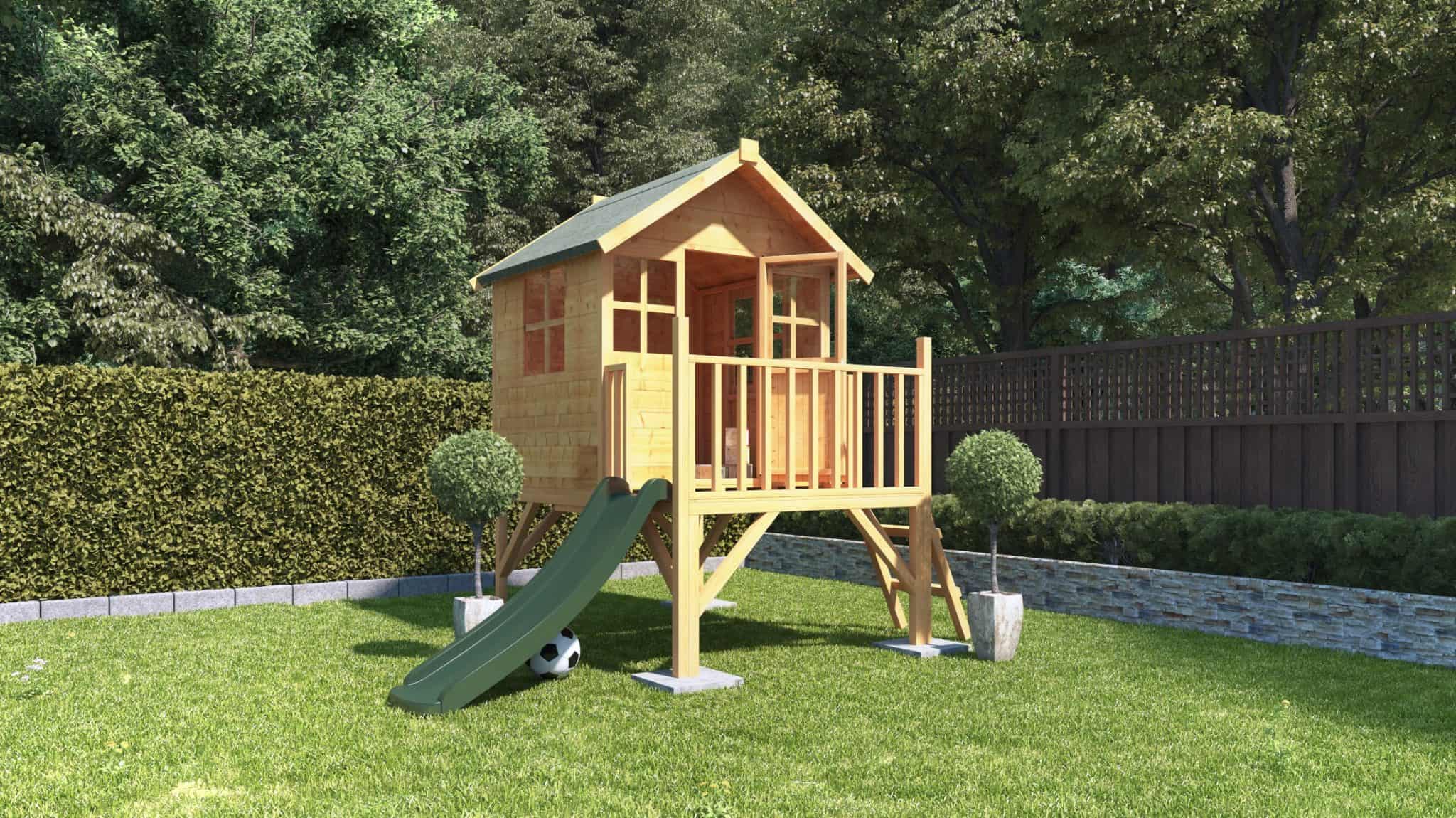 'We loved the design and found it affordable. It also fits nicely in our small garden space.'
Upon delivery, Claire wasted no time in building and decorating the playhouse so her boys could use it as soon as possible.
She painted the exterior white and draped fake ivy across the balcony area. She also added fake lavender to the planters under the window for some greenery.
Claire then added solar lanterns to add light on those early winter nights, and added a stunning white wicker heart above the awning as a lovely finishing touch. She really put a lot of care into this playhouse!
'The playhouse is not only fun and very much loved by our young boys but it's also a feature of our garden and looks so pretty. It's the first thing you see when you look out of our kitchen window.'
You can see the full extent of Claire's makeover below:
Yet again, another fantastic job by one of our lovely customers! We're sure that her two boys will cherish this playhouse for years to come. If you want to check out Claire's home decor as well as see more of her playhouse, be sure to keep an eye on her Instagram – @camden_house36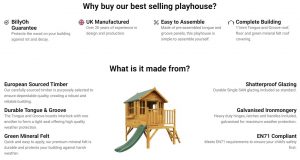 If you've got a fantastic story about your BillyOh shed, summerhouse, log cabin or playhouse conversion – we would love to hear it! Simply get in touch with us on our social media pages for a chance to feature here.
And why not check out some more of our customer stories here!
Shop Playhouses