We love to catch up with our customers to see how they're getting on with their garden buildings. So this week, we caught up with someone very special who has an amazing story about how they put their new purchase to good use!
Christine came to Garden Buildings Direct with aspirations of creating a wonderful play area for her two granddaughters. Coming up to the age where they want to be outdoors constantly, she decided the time was right to breathe life into a mundane back-yard area. Instead, Christine decided to – turn it into an adventurous play spot for the little ones.
Christine came across our site while looking for the perfect playhouse, and after a little time spent browsing our wide selection of high-quality products – she set eyes upon the BillyOh Gingerbread Junior playhouse.
'Gardens Buildings Direct had exactly what I was looking for and not too long a waiting time for delivery.'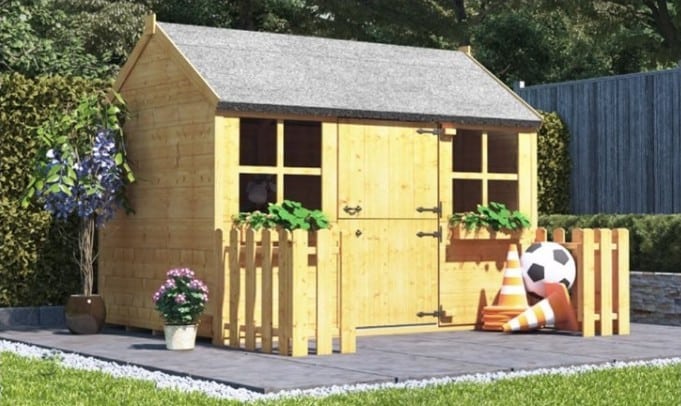 After a speedy delivery, Christine decided to assemble the playhouse right away – so that she could surprise her granddaughters the next time they visited. Once complete, she set about decorating the unit – tailoring it to her vision down to a tee.
She coated the exterior in pure pink and added baby blue highlights to the window sections before adding various nick-nacks here and there for an exciting feel. Solar lighting was also added so the playhouse could be used day and night!
The inside was fitted with laminate flooring, and a dining area complete with a mini kitchen table and chairs was installed.
'My favourite thing about the playhouse is the hours of fun it gives my granddaughters.'
You can see the full extent of Christine's makeover below: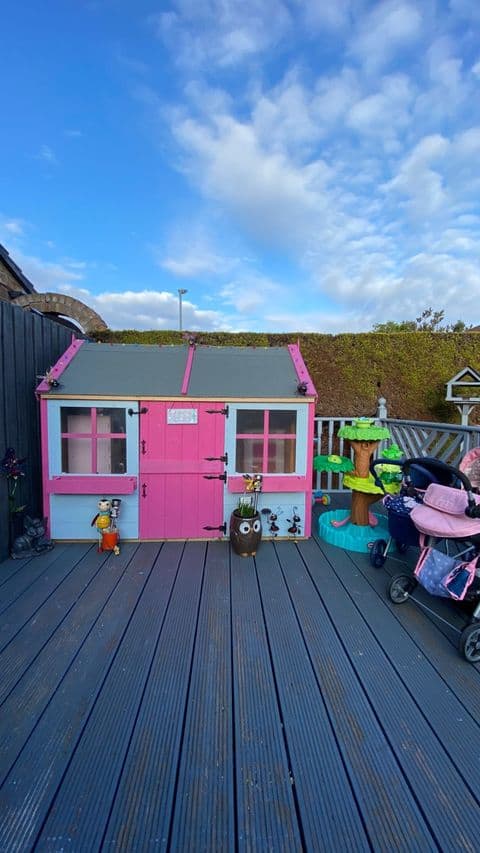 'Now I can sit and enjoy watching my granddaughters play in the house for hours.'
Yet another fantastic and thoughtful conversion from a grandmother who clearly adores her young ones! If you want to see more of Christine's makeover you can check out her Instagram at – @crobertson21.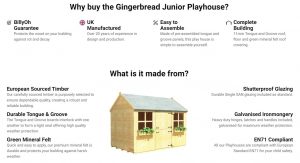 And if you've got a great story about your BillyOh shed, summerhouse, log cabin or playhouse conversion – we'd love to hear it! Simply get in touch with us on our social media pages for a chance to feature here.
And why not check out some more of our customer stories here!
Shop Playhouses