How do I damp proof my shed?
It's a question that's on every 'sheddie's' lips. But the answers are scattered far and wide across the internet. So if you've got a garden shed or office that you want insulated and damp-proofed – you're in the right place..
So what we've done to answer all your questions on how to keep damp out of sheds is bring an old guide back off the bench. We've updated our guide to damp-proofing a shed for 2021. And we're going to do our best to quickly and succinctly answer every question on damp.
If you're ready for sure-to-work tips and hacks for damp-proofing a shed, read on!  
---
Key Takeaways for Damp Proofing a Shed:
Damp can be caused by condensation, leaks, rising damp, and pooling groundwater

Damp can cause respiratory problems and irritate asthma

Damp items should be removed from storage sheds

Mould and mildew can be treated with sprays

Gaps in window and door frames should be sealed

Ventilation is key to preventing damp

Timber sheds need to be treated regularly to prevent dampness and rot
Key Terms for Damp Proofing a Shed: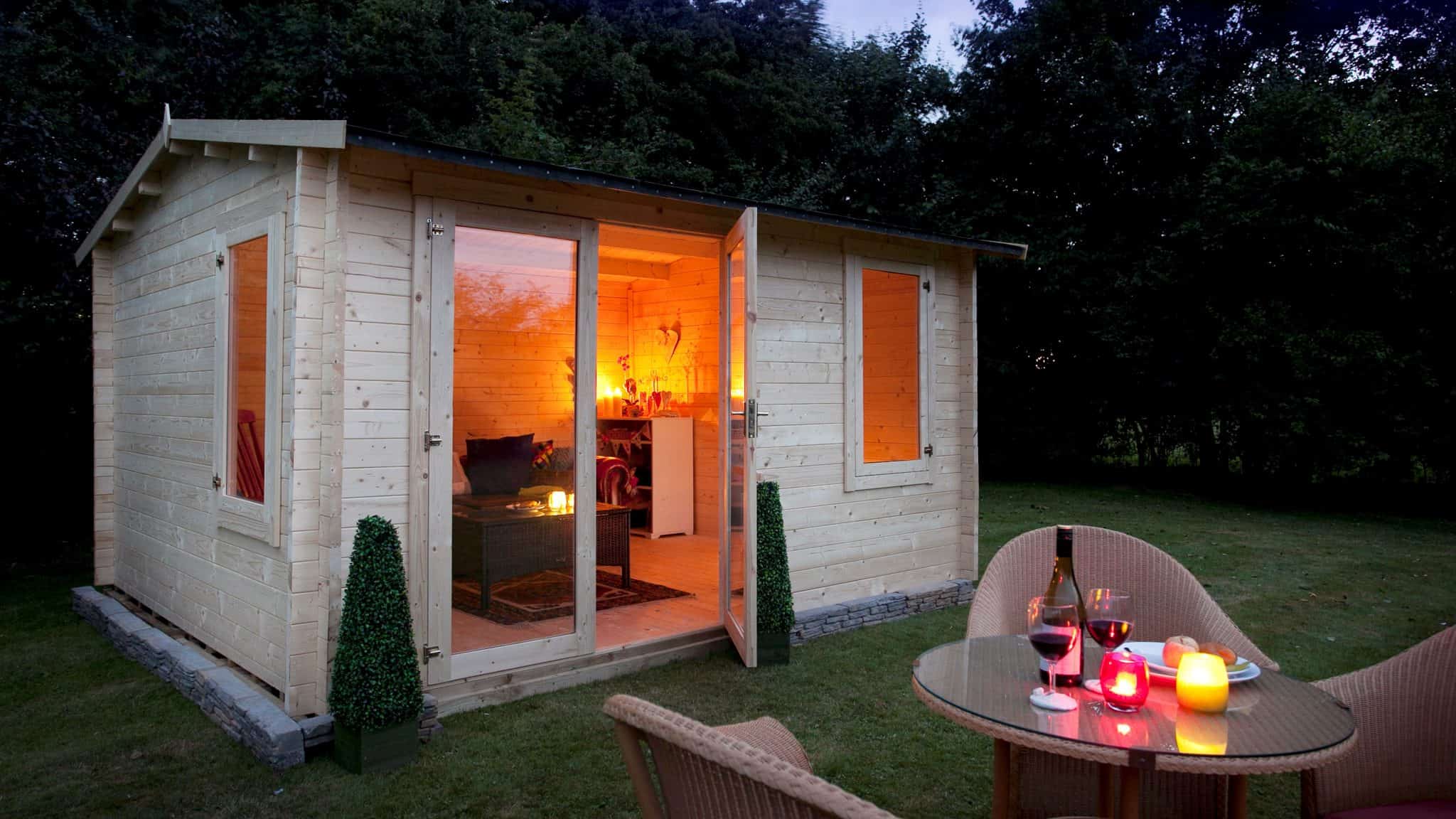 Part 1 – Shed Damp
To understand how to damp-proof a wooden shed, first, we have to understand what damp is. Let's get a definition of damp down, then we'll move on to protecting your shed against it.
Getting Rid of Mould in a Shed
So now that we've answered what damp is, let's look at how to get rid of mould and mildew in your shed.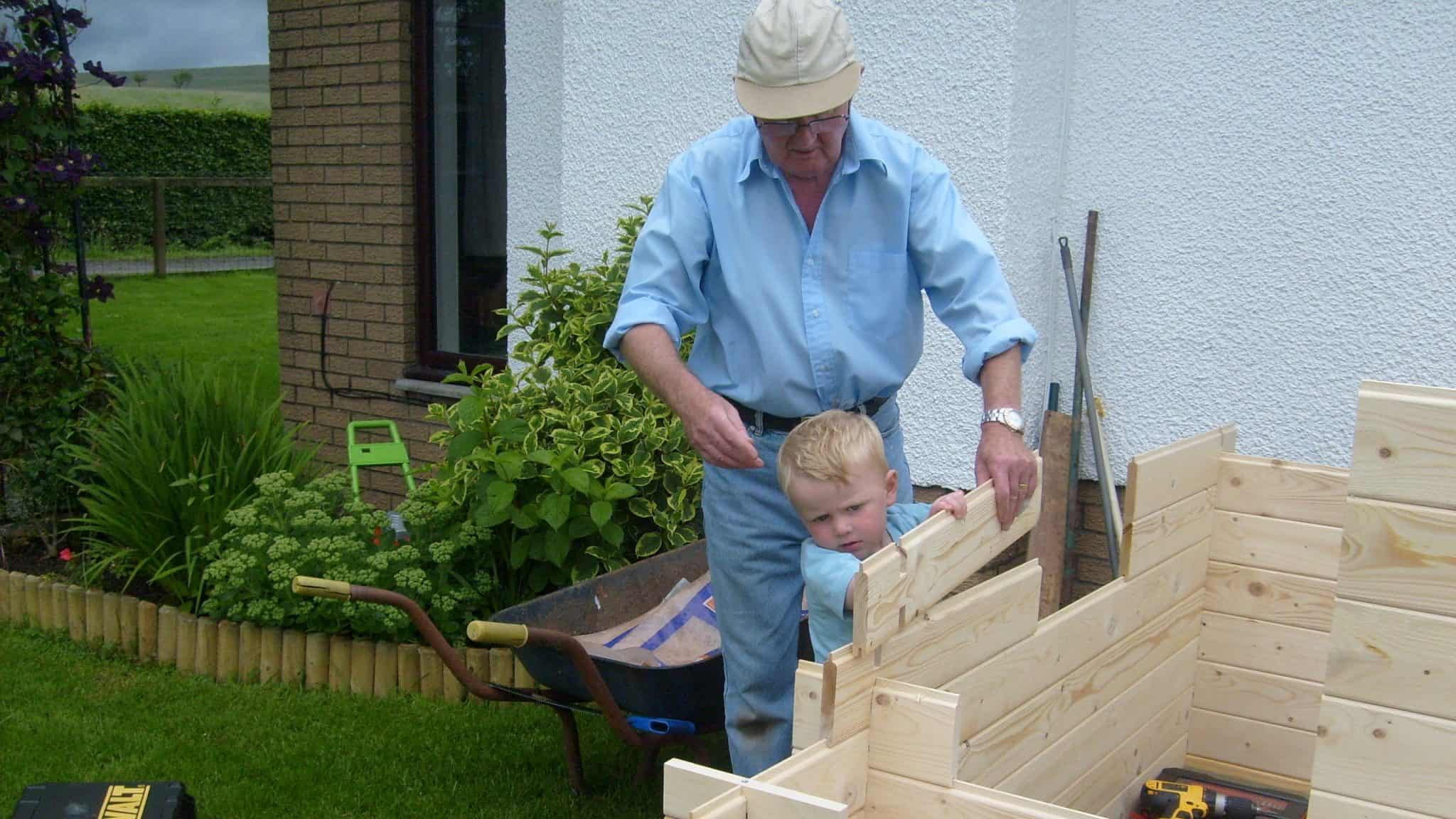 Disclaimer: Insulating your shed is not necessarily something you will need to do. 
For example, if you have a tight-sealing tongue and groove shed made from high-quality timber, this need decreases. 
Additionally, you may find it hard to install insulation batts in, say, a metal shed. This is due to their single-skin and rail construction. Basically, there's nowhere to put batts!
That being said, having insulation means you can regulate your shed's temperature more consistently. This means that you can keep warm air in and keep cold air out.
---
Key Takeaways for Insulating a Shed:
Make sure your shed is dry, waterproof and in good condition (or new) before insulating

Combat draughts by sealing gaps around window and door frames

Choose the appropriate insulation (and membrane) material

Secure insulation batts with board or plasterboard panels
So, why do wooden sheds need insulation?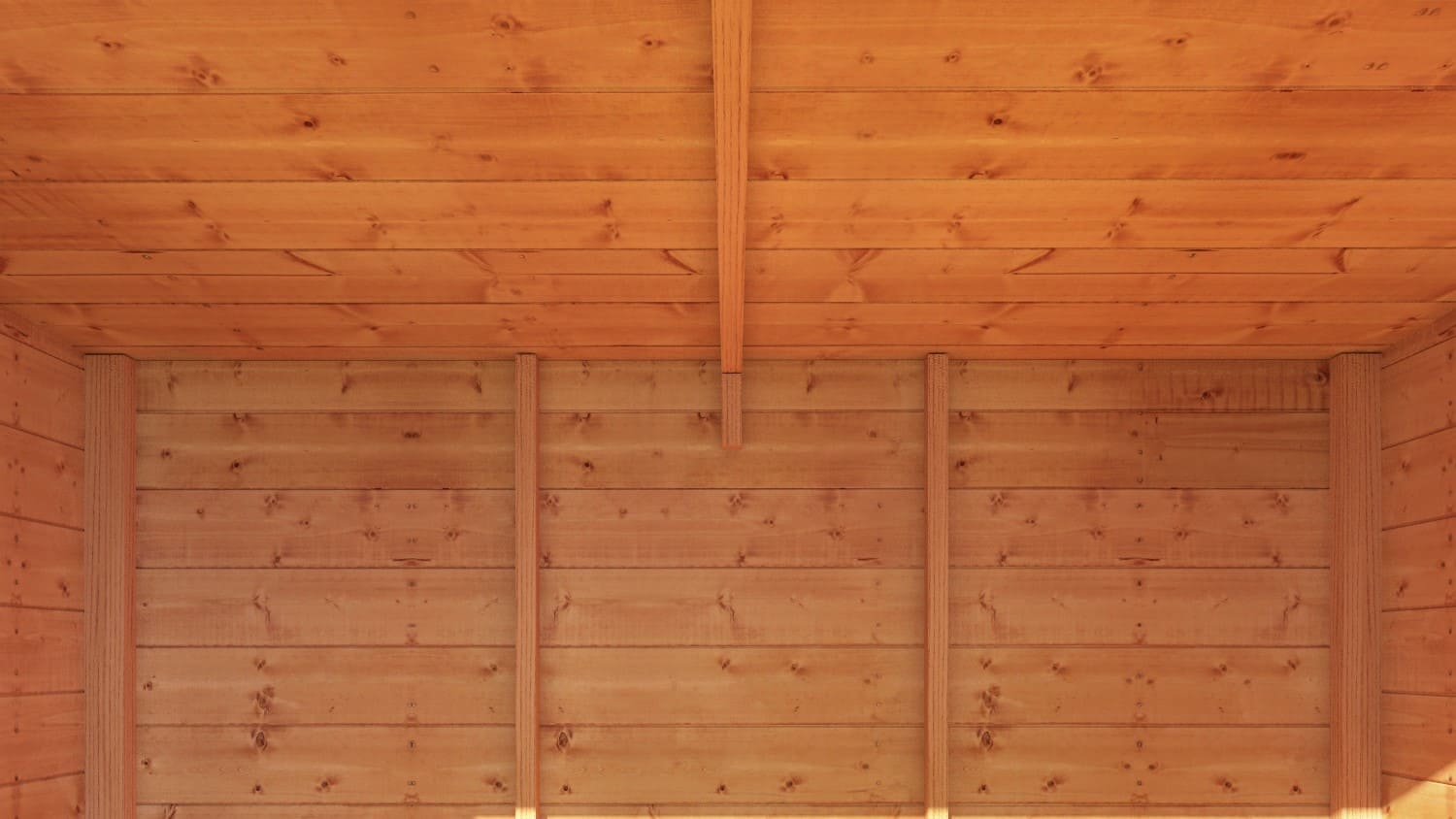 Part 3 – Damp-proofing a Shed
By this stage in our ultimate guide, we've run through what damp is and how to insulate your shed. Now, let's move on to damp-proofing your wooden shed.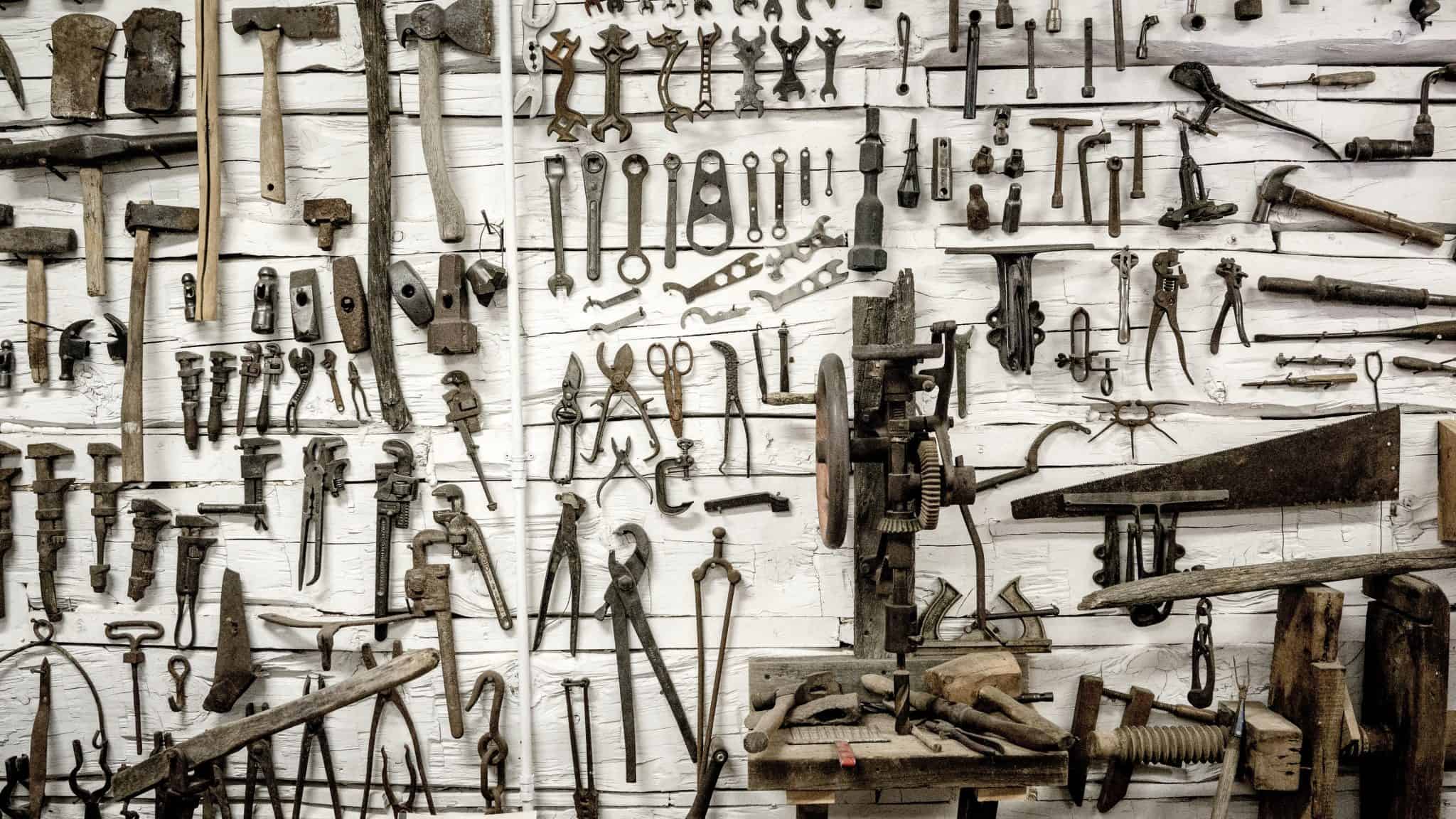 Part 4 – Vapour Membranes for Damp-proofing a Shed
One of the most common questions we hear when talking about damp proofing a wooden shed is – do I need a membrane?
So, to finish off our guide on all things sheds and damp, we're going to cover shed membranes once and for all!
If you've read this guide then (firstly, well done!) you should have figured out how to damp proof a shed floor. We've also covered insulating and damp-proofing your shed's roof. 
But when do you need a membrane? Let's start small:
What is a shed membrane?
A breather membrane is a plastic sheet layer that goes between your shed's walls and insulation to help with moisture. Properly defined, a vapour barrier alone does not control air movement; it controls the movement of moisture.
In cold weather, a shed membrane can prevent moisture from inside soaking into your insulation. In hot weather, a vapour barrier can stop hot, humid air ingress into your shed. Either way, it can help prevent rot, mould, and even damp insulation.
However, putting a vapour barrier on the outside of framing runs the risk of condensation forming. But it will further protect your shed from rain and water ingress. 
When using a shed membrane and insulation, check the guidelines first!
To break shed membranes and damp-proofing down for you, we've come up with a comprehensive comparison.
Shed and Climate Comparison for Vapour Membranes 
Do you still have questions about using a moisture membrane in your shed? If so, read this quick guide as to if you need a vapour barrier in your shed or not.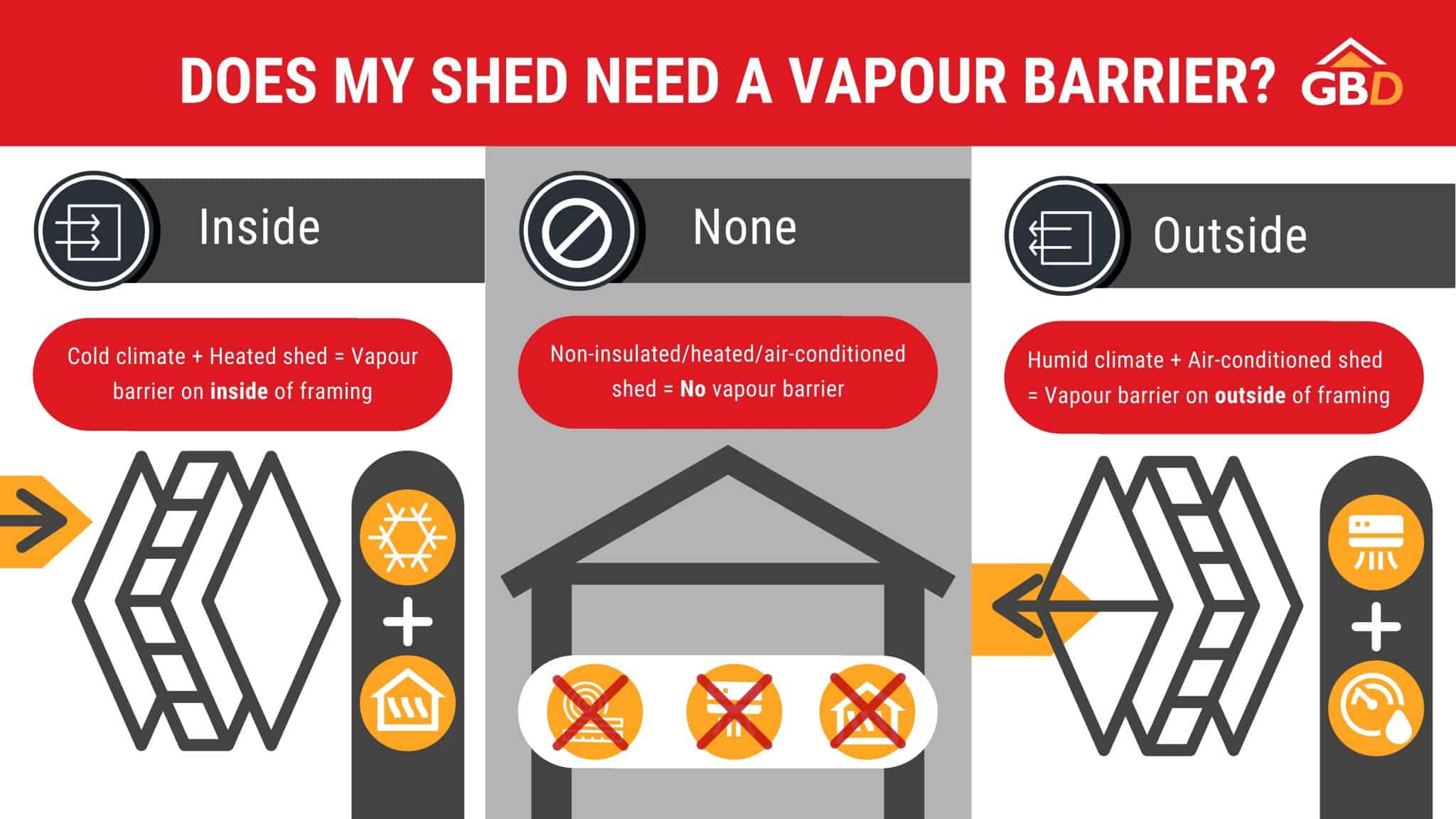 How To Damp Proof a Wooden Shed
There you have it – our updated mega-guide to damp-proofing a wooden shed.
We've searched and scoured the internet and racked our brains to come up with all the best answers to your questions. Refer back to this guide if you ever have questions about damp-proofing or insulating your wooden shed.
And tell your friends! The next time someone asks you how to damp proof their shed, send them our way. We'll answer every question they've got.
But just to recap, if you want to damp proof a wooden shed:
Make sure to ventilate your wooden shed by opening doors and windows to allow airflow

Install double-glazing in your shed to regulate temperature

Make sure to seal any gaps in your wooden shed's frame with expanding foam or silicone

Patch felt roof shingles or replace them with EPDM

Direct excess water away from your shed's roof and base with roof guttering

Treat wood regularly

Remove damp items and spills and lock up tools 

Clean any mildew and mould with bleach or vinegar spray

Insulate and use a vapour membrane where necessary

Heat or air-condition your shed and use a dehumidifier 
And if you're undecided between damp-proofing a timber or metal shed, then check out our guide to stopping condensation in metal sheds.  
Shop The Master Apex Shed
FAQs