When it comes to choosing the perfect garden shed, tongue and groove cladding is a strong contender. If you're in the market for one, you may have come across terms like "tongues," "grooves," and "shiplap". This may leave you wondering what it all means, so we're here to help!
In this guide, we present our ultimate guide and FAQs about tongue and groove shed cladding.
Tongue and Groove Cladding Explained
Tongue and Groove is a type of wooden boarding that is used to make timber buildings like summer houses. Short for T&G, these panels are uniquely designed so that they can fit together without the need for nails or glue. Regular wooden cladding, such as overlap panels, needs glue or nails to fit two panels together.
With T&G cladding, the wood panels are constructed using a special tongue and groove joint. Each wooden panel has both a tongue – the part that sticks out – and a groove for a tongue to fit into. The tongue and groove are situated on opposite ends of the panel to allow them to connect to other T&G boards.
You can see a cross-section of a Tongue and Groove joint below. In the image, two panels are fitted together.

In a shed, the panels are fitted vertically, with the groove fitting to the tongue of the panel below. Further panels are stacked on top of each other to form a wall, roof, floor, or another wood surface.
As you might have already guessed, this method of joinery has a heap of advantages. Let's get a closer look at what makes them so good!
Different Types of Cladding
Below, you'll find a comprehensive overview of the most common types of shed cladding.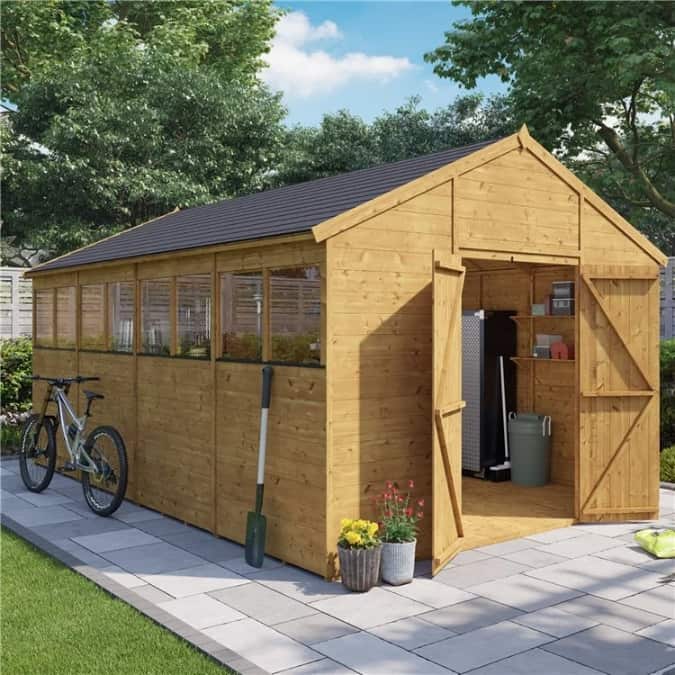 Tongue and Groove Cladding
Now let's delve into the reasons behind the immense popularity of T&G cladding. Then we can look at how to build your own, along with crucial considerations to keep in mind along the way.
Are you after the perfect combination of quality, weather resistance, durability and price? It's a tongue and groove shed.
Tongue and groove is also great for people who store expensive tools and machinery in their sheds. The interlocking panels make it much harder to break into than, say, overlap panelling. 
This also means your shed is more protected against water ingress. And it'll be better insulated. This is one of the first major steps in looking at how to damp proof your shed. 
Tongue and groove also offers the aesthetics of exposed timber. But, it comes in a clean, modern design. If you're looking for a more rustic exterior to your garden buildings; think overlap.
Like shiplap, though, tongue and groove boards also contract with the climate. This makes them less prone to rot and warping. T&G's robust nature is why it's also so popular as a flooring material. It can withstand heavy, prolonged footfall.
And if you're worried about a DIY project - don't be. Tongue and groove cladding is easy to put together. It'll only need you, a friend, and a bit of time to construct a T&G shed. Plus, you won't need many tools.
Shiplap Versus Tongue and Groove
Overlap vs Tongue and Groove Cladding
| | | |
| --- | --- | --- |
|   | Tongue and Groove | Overlap Cladding |
| Appearance | Creates a smooth and modern finish for any garden building. | Provides an outdated slatted finish – not preferable for contemporary sheds. |
| Security | Flat surface and no-grip exterior walls mean it is nearly impossible to break cladding apart. Extremely secure. | Exposed board ends and connecting nails make cladding easy to break and vulnerable. |
| Cost | Specially constructed boards are expensive to build. High costs. | Versatile, able to use any type of wooden boarding. Cheap to buy and very cost-effective. |
| Assembly | Easy-slide in assembly with no tools or knowledge required. | Manual assembly requires tools and knowledge of how to create proper overlaps. |
| Space between boards | Next to no space between the boards. Repels draughts and water while providing insulation. | Gaps are likely after construction and can form over time. Lets in wind and rain, susceptible to water damage. |
| Strength | Internal connections create a strong structural spine. | Boards are nailed together rather than connected so provide little strength. |
Installing Tongue and Groove Cladding
Whether you're buying or building your own shed, you'll want to consider corners and trim. Once you've got that figured, you can look at building your tongue-and-groove shed.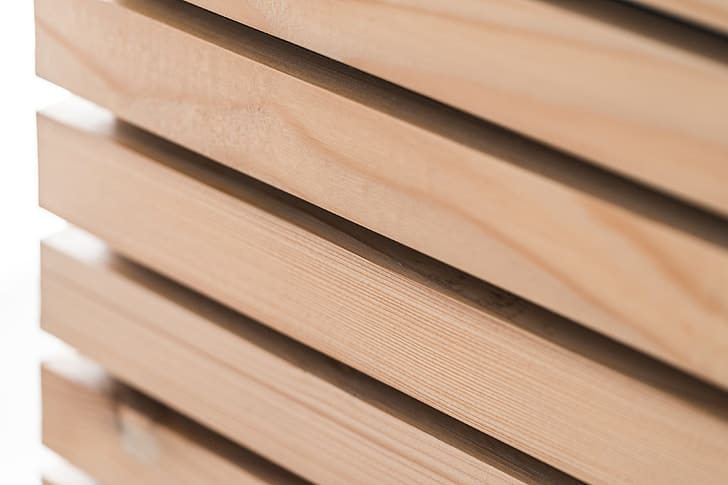 Tongue and Groove Cladding and Weather
T&G cladding is weather resistant and able to expand with varying climates. Due to its resistance to rot and tight seal, it is unlikely to rot. Yet, tongue and groove timber should still have timber treatment applied. Otherwise, it should be pressure treated.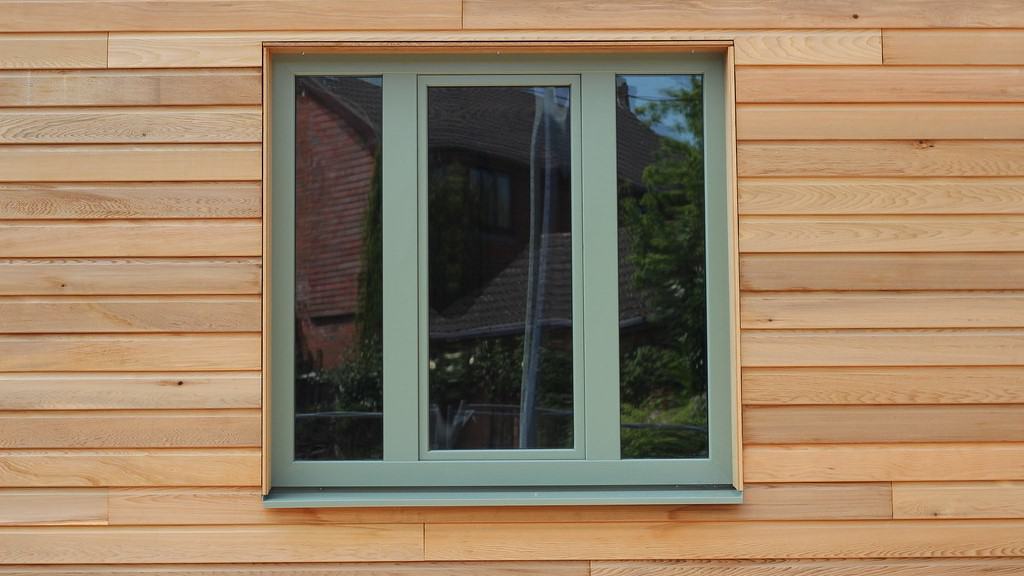 Tongue and groove cladding is not just for looks. It's also adept at protecting your garden shed from water ingress and damage.
The interlocking system of T&G panels means that water can't penetrate wood or the inside of your shed and contents. This also makes tongue and groove cladding less susceptible to rot.
If you're buying a T&G shed from Garden Buildings Direct, you can opt to have it pressure treated. This is where timber is locked in a vacuum in a vat. It's then treated with preservatives and chemicals.
Barring that, you should:
Remove any old paints and treatments with a solvent-free oil remover

 Clean your wood with a neutraliser

Use a water-based, saturated, or opaque finish
For tongue-and-groove sheds, we recommend spirit-based treatments. Water-based treatments may need to be applied yearly.
Enhanced Protection with Pressure Treated Options
For ultimate protection and durability, consider pressure treated sheds. This process involves subjecting the wood to a pressurised tank, where chemical preservatives are forcefully driven deep into the fibres. The result is a wood that is highly resistant to rot, weathering, and pests.
Unlike regular dip treatments, pressure treatment ensures comprehensive protection both inside and out. Opting for pressure treated wood means you'll enjoy the benefit of less maintenance. Most importantly, it proves to be cost-effective in the long run.
To find the perfect unit for your needs, head over to our website and shop for your dream outdoor structure!
More Advantages of Tongue and Groove Shed Cladding
Investing in tongue and groove sheds means enjoying more of these benefits:
Weather resistance
The interlocking design prevents water infiltration. This enhances the shed's durability and protects its contents from the elements.
Strength and stability
The tight-fitting connection between boards reinforces the structure. This, in return, minimises warping and provides long-lasting stability.
Aesthetic appeal
The seamless appearance of the cladding enhances the structure's visual appeal. Thanks to this, it makes an attractive addition to your property.
Insulation support
The snug fit aids in insulating the shed. It helps maintain more consistent indoor temperatures and potentially reduces energy costs.
Easy installation
Tongue and groove design simplifies installation. For one, it only requires fewer fasteners and results in a cleaner finish.
Security
The interlocking nature of the cladding adds an extra layer of security. This deters unauthorised access to the garden buildings.
Maintenance
Minimal gaps mean fewer places for dirt and debris to accumulate. This also means a reduced need for frequent cleaning.
Longevity
Properly installed, this cladding type can extend the wooden shed's lifespan. This also reduces the requirement for frequent replacements.
Expansion and contraction
The design accommodates natural wood movement due to temperature and humidity changes. Overall, it reduces the risk of cracking.
Sound insulation
The tight joint helps dampen outside noises, creating a quieter interior space.
Increased property value
A well-built shed with quality cladding can enhance your property's value. Read our guide to 'Does a Shed Add Value to Your Home?' for more information.
Variety of finishes
T&G cladding comes in various wood types and finishes. This allows customisation to match your aesthetic preferences.
Sustainability
Using wood from responsible sources promotes eco-friendliness and supports sustainable forestry practices.
Easy repairs
For damages, individual boards can be replaced without dismantling the entire cladding.
Versatility
Tongue and groove cladding can be used not only on sheds. It can also be for other outdoor structures like log cabins and kids playhouses.
Overall, tongue and groove shed cladding provide a combination of the following:
strength

aesthetics

weather resistance

functional benefits
This makes it a popular choice for outdoor buildings, regardless of the type.
Round-up
Congratulations on reaching the end of this guide! By now, you've acquired expert knowledge on tongue and groove cladding. But let's do a quick recap on the key advantages:
Waterproof and weather-resistant:

Provides excellent protection against the elements.

Tight seal:

Offers a secure and snug fit, enhancing the shed's structural integrity.

Enhanced security:

Difficult to break into, ensuring the safety of your belongings.

Low maintenance:

Requires minimal upkeep, saving you time and effort.

Pressure-treated options:

Consider ordering pressure-treated wood for enhanced longevity.

Reasonably priced:

Tongue and groove cladding provides excellent value for your investment.
We hope this guide has helped you choose the perfect T&G cladding for your shed project!
Shop Reverse Apex Workshop
FAQs