Truth to be told, not every household has a big garden space. But did you know that even small gardens can be enhanced just by adding a garden building such as a summer house? These kinds of outdoor buildings can transform a small space into a more impressive and functional garden, thanks to their handy space-saving designs. 
While some gardens have limited space to build or add outdoor buildings into, it is a great idea to make efficient use of every square foot you have at home. Using a range of garden buildings, here's how you can maximise your small garden space! 
1. Corner Summerhouse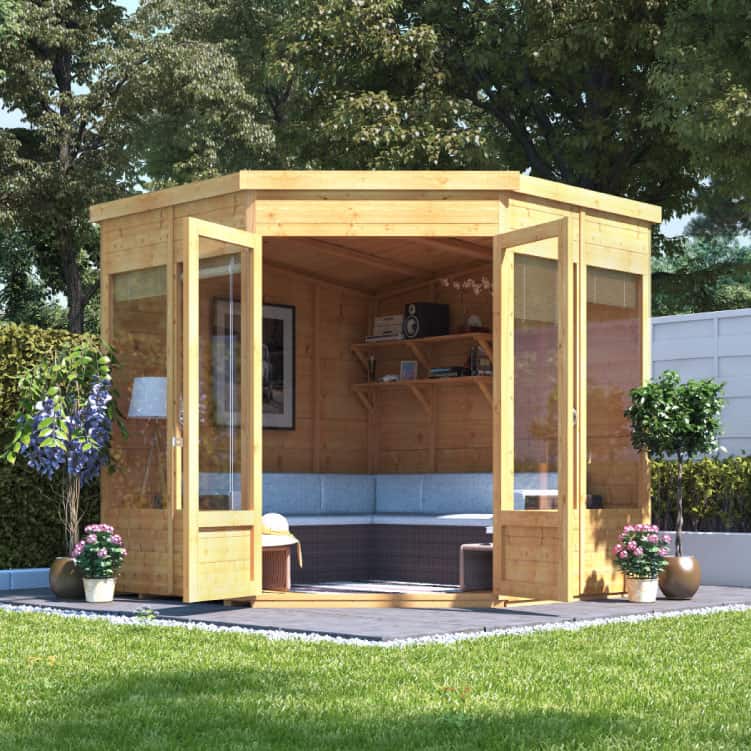 It can be hard to fit standard outdoor building designs in tough spaces, especially if you have a small garden. So if you have always wanted a summerhouse at home, corner designs are what your space deserves.
They are ideal for complicated areas where nothing else seems to fit in. They can help you enjoy all the benefits of having a garden building in a limited area with a complex shape.
Take a look at our full range of space-saving, corner summerhouses.
2. Garden Shed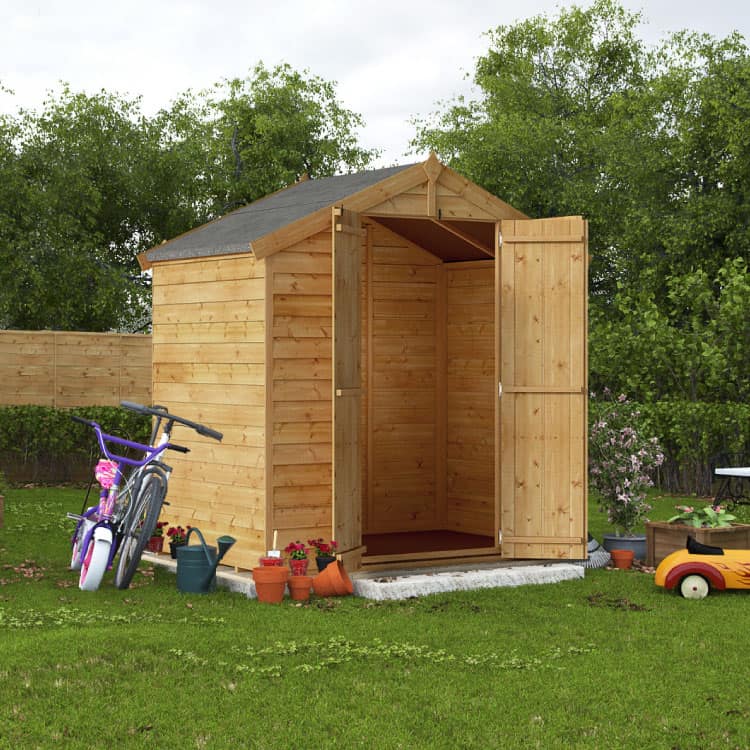 Instead of opting for a large outdoor building that takes up a lot of space, a small garden shed can be a great alternative. Compact yet practical in design, they can be used for storage without taking up too much space. 
When it comes to even the smallest of designs, you have the option of shelving which makes most of the space that you have and available in various sizes, there will be a garden shed that will be big or small enough to fit your garden.
3. Bike Storage Shed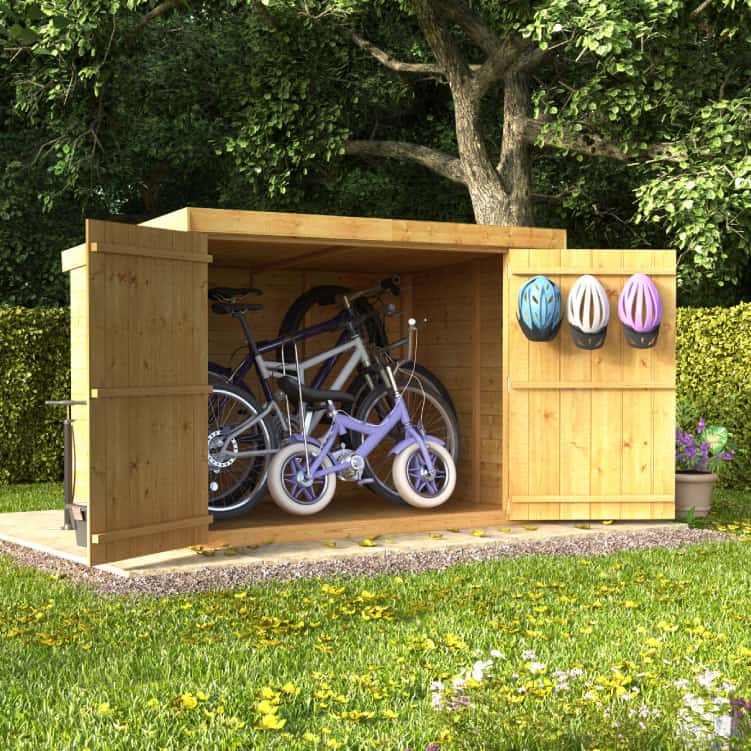 Your kids' bikes lying around the garden can take up too much space which you can use for more valuable purposes. For this, you can consider using bike storage in your outdoor space.
Since it is considerably slimmer than most sheds, you can simply prop it against a wall in your garden without taking up too much space. Aside from bikes, some of your garden equipment can also fit into this type of space-saving shed.
4. Tall Garden Storage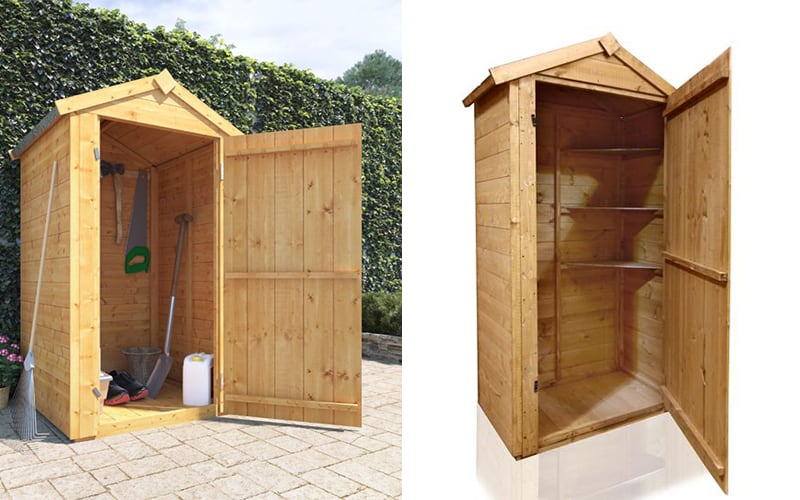 A tidy and clutter-free garden can make it look a lot bigger as well as creating more room for other outdoor activities. If you want a storage solution which takes up less horizontal space, opt for a garden shed with a taller design.
It will allow you to store all of your tools upwards instead of using most of your ground area. Some models also contain corner shelves to help you lock away items which you cannot hang with hooks.
5. A 2 in 1 Log Cabin – Space and Storage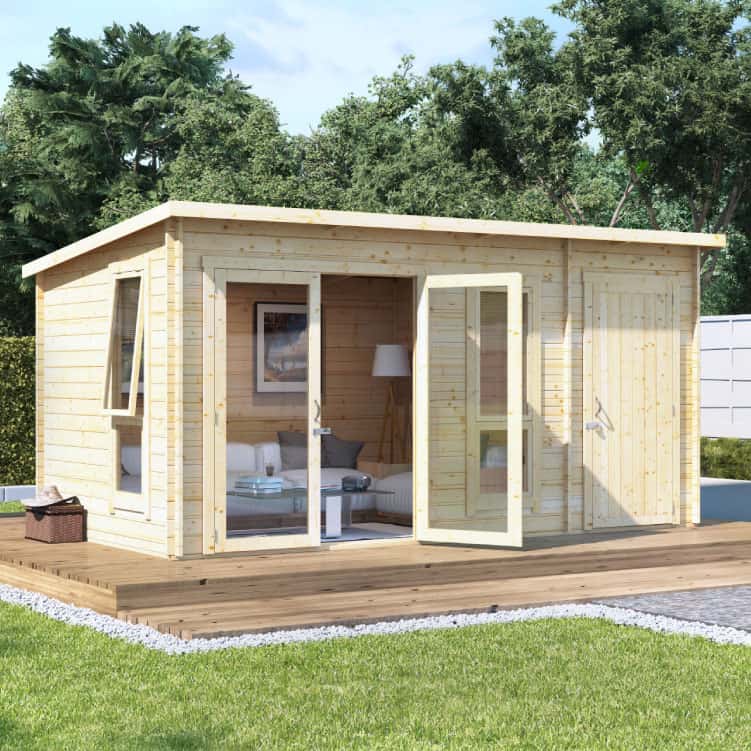 Both extending your living space and storage is not always impossible when you have a small garden, often having to compromise on one or the other. However, our "2-in-1" log cabin will give you the best of both worlds. It will help you save space by catering to your two needs: storage and space.
You can convert the main space into an office, gym or playhouse depending on your need and preference. The BillyOh Tianna Log Cabin Summer house with Side Store is our most recommended design for getting the best of both without having to compromise garden space.
6. Multi-Room Garden Building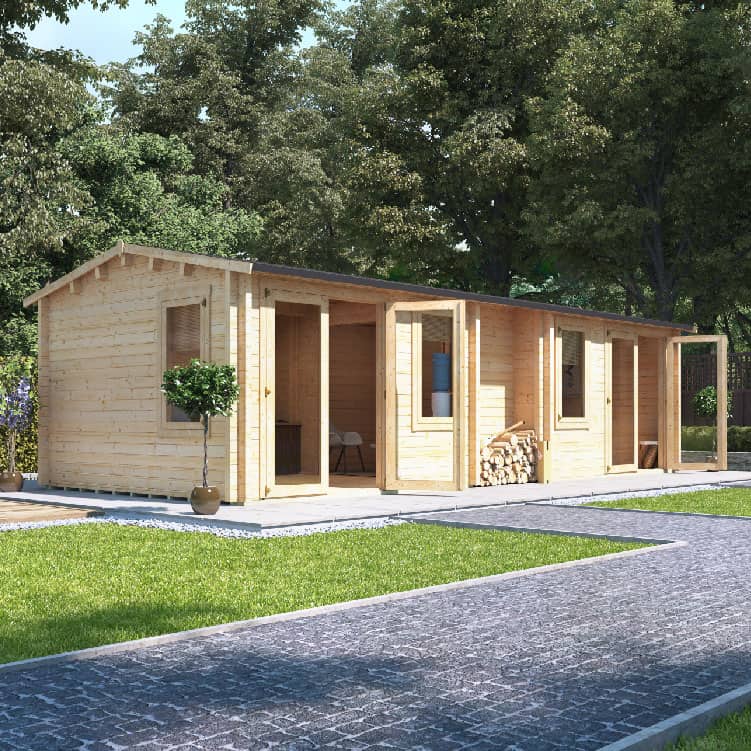 Garden buildings are usually purchased for a single purpose, often a living, entertaining or working space.  However, if you want a garden office as well as a living area, you can opt for a space-saving, multi-room building.
Think garden office and home gym under one roof, how convenient would that be! This design of log cabin will allow you to save on space instead of setting up two log cabins or summer houses in a limited area.