Imagine having your own private beer garden just steps from your back door. You can enjoy a cold drink and relax with friends or family without leaving your home premises.
Here, we'll showcase amazing shed pub and garden bar designs that will inspire you. From classic British pub styles to modern ones, the possibilities are endless. Get ready to raise a glass, and let's get started!
Building Your Dream Outdoor Garden Bar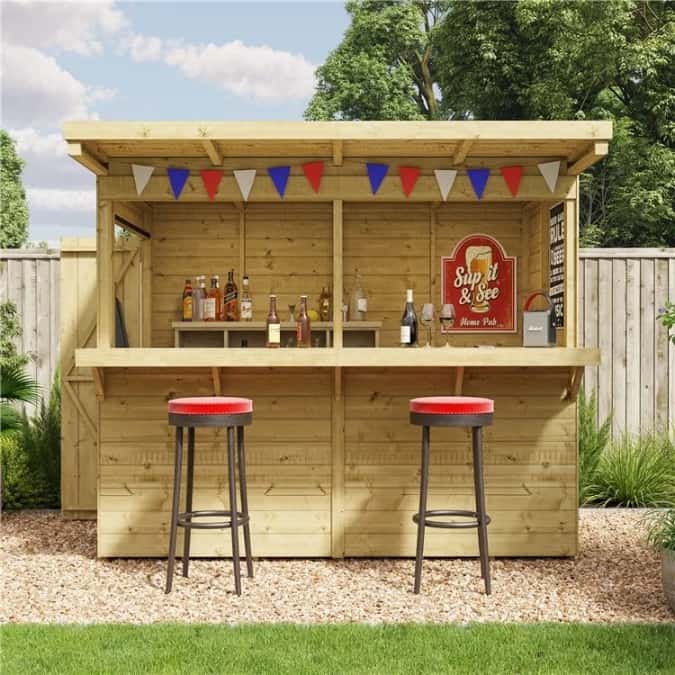 Owning your own bar shed is more than just a place to grab a cold beer. It's a unique space where you can escape from the stresses of everyday life and enjoy the company of your loved ones.
With your shed pub, you can host evening get-togethers in the comfort of your garden. Even better, you don't have to queue to get served. And there's never been a better time to start working on it.
With careful planning, you can create a spot for socialising and relaxing in style. All while enjoying the great outdoors! Here are our favourite garden bar ideas to make the ultimate yard hangout:
1. Holiday-themed tiki bar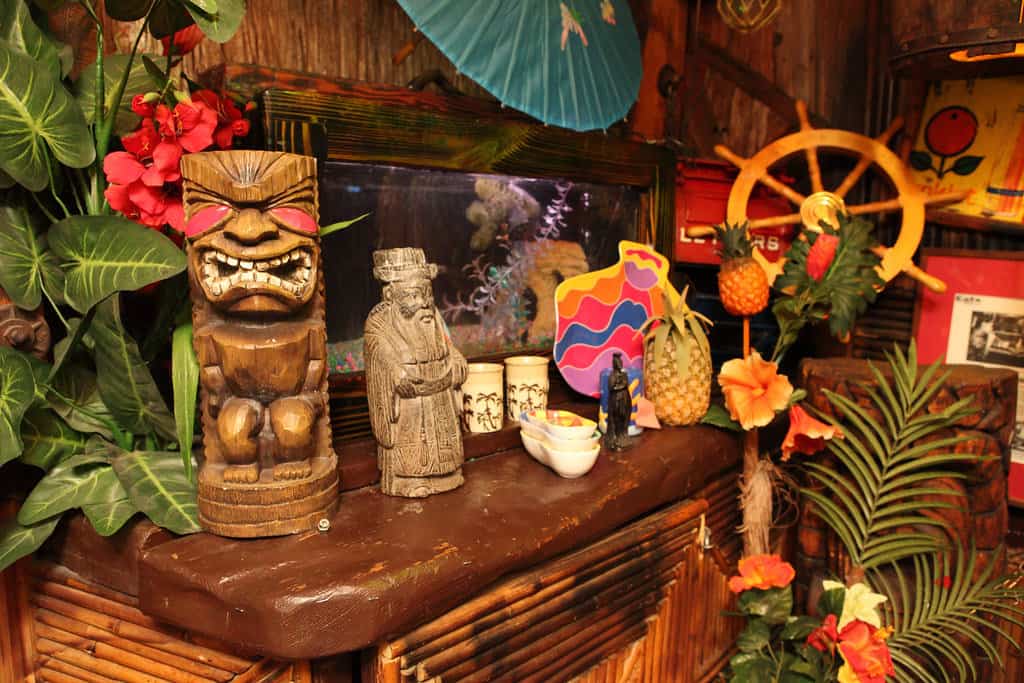 Why not bring the beach to your own backyard with a holiday-themed tiki bar? Start by installing bamboo panelling on the walls, adding a touch of tropical style to your space. Then, set the mood with LED lights to create a relaxing and inviting atmosphere.
No tiki bar is complete without a menu of delicious tropical cocktails. Impress your guests with a selection of fruity drinks that will transport them to paradise. With your own holiday-themed tiki bar, you can enjoy a mini vacation without ever leaving home.
So, put on your favourite Hawaiian shirt and grab your flip-flops. It's time to turn your shed bar into a tropical wonderland.
2. Mediterranean vibe
With touches of ceramics, wood, and wrought iron, you can create a place to take you on a European holiday. Paired with the right decor, you can sip your wine in a dreamy sun-soaked space you'll never want to leave.
To create an even more authentic Mediterranean vibe, add a fire pit and rattan furniture. The gentle flicker of flames and the warm glow of outdoor lighting will be perfect for a romantic or fun night.
3. Farmhouse approach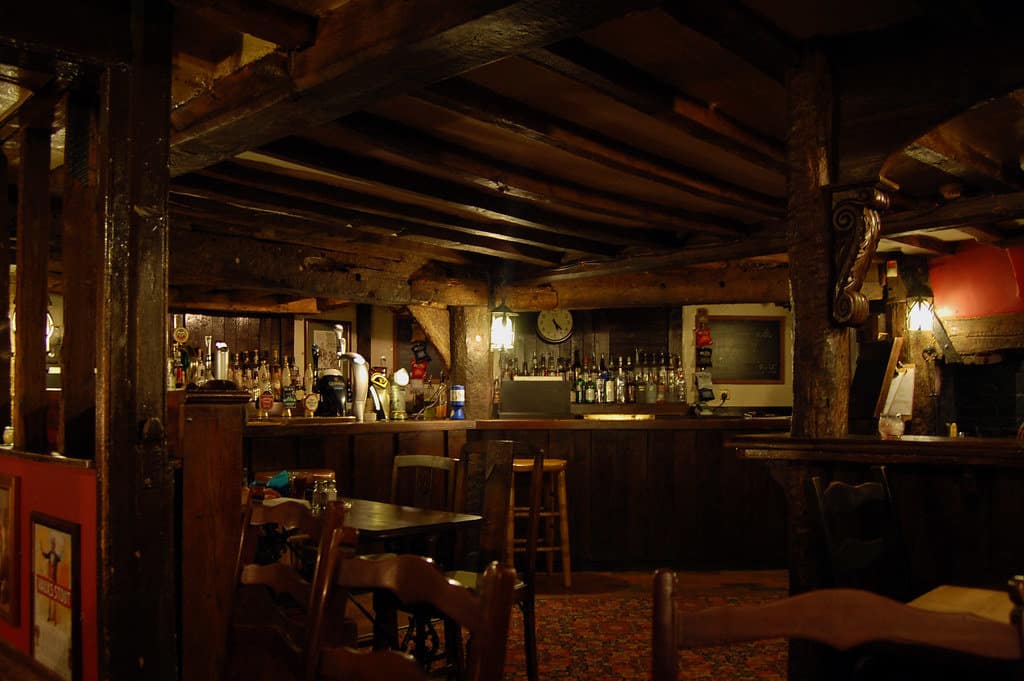 Bring the warmth, simplicity, and aesthetics of a fresh take on country living to your pub shed. Combine the sleek, clean lines of contemporary design with the natural touch of a traditional barn. Experiment with neutral colours and some bright and bold hues.
And, of course, don't forget to incorporate natural wood accents throughout the space. This includes a wooden countertop, chairs, and wall decor. These are must-haves for any farmhouse-inspired interior.
4. French and Italian combination
Faux painting gives a nostalgic and timeless design, which fits the French-Italian vibe. Stone countertops and tables offer an authentic touch.
As for the palette, opt for a French Country-Tuscan style with shades of green = grapevines. Bright accent colours like yellow, lavender, and red for sunflowers. Lavender and cobalt blue evoke the sunny skies and the Mediterranean waters.
To tie it all together, choose light, coastal-inspired colours for your furniture.
5. Mexican inspired
(Image Credit: Wallpaper Flare)
Transport yourself to the vibrant streets of Mexico! With a crushed stone bar counter and upholstered wooden stools, you can achieve a rustic feel.
To incorporate the signature Mexican aesthetic, mix rustic wood and wrought iron furnishings. Then, over-the-top with bright and vivid colours. Paint your shed with warm earth tones like brick or clay to create a warm and inviting atmosphere.
For the fabrics, opt for primitive prints that reflect Native American influences. From patterned throw pillows to colourful glassware, every detail counts.
6. The classic British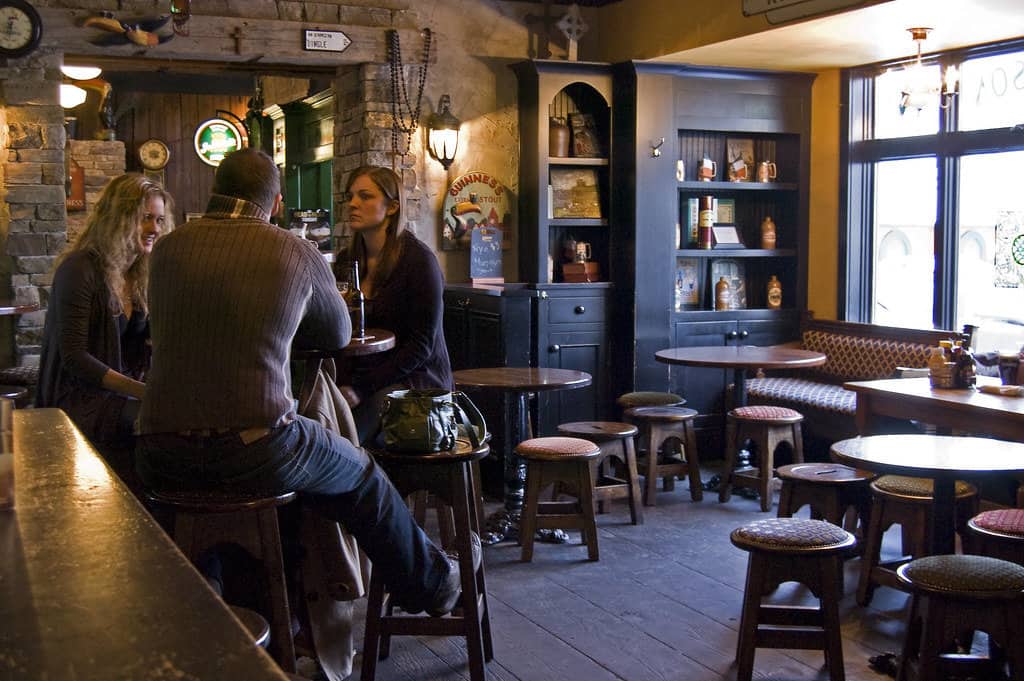 If you appreciate the classic British pub atmosphere, then look no further! This timeless approach features traditional and rustic elements.
To achieve this, start by selecting warm, earthy tones for your walls and accents. Then incorporate elements that can create an authentic pub feel, such as:
vintage posters

beer mats

old beer barrels
For furnishings, opt for comfortable leather or upholstered chairs and traditional wooden tables. A fireplace or a wood-burning stove will add to the cosy and welcoming atmosphere.
7. Sports-focused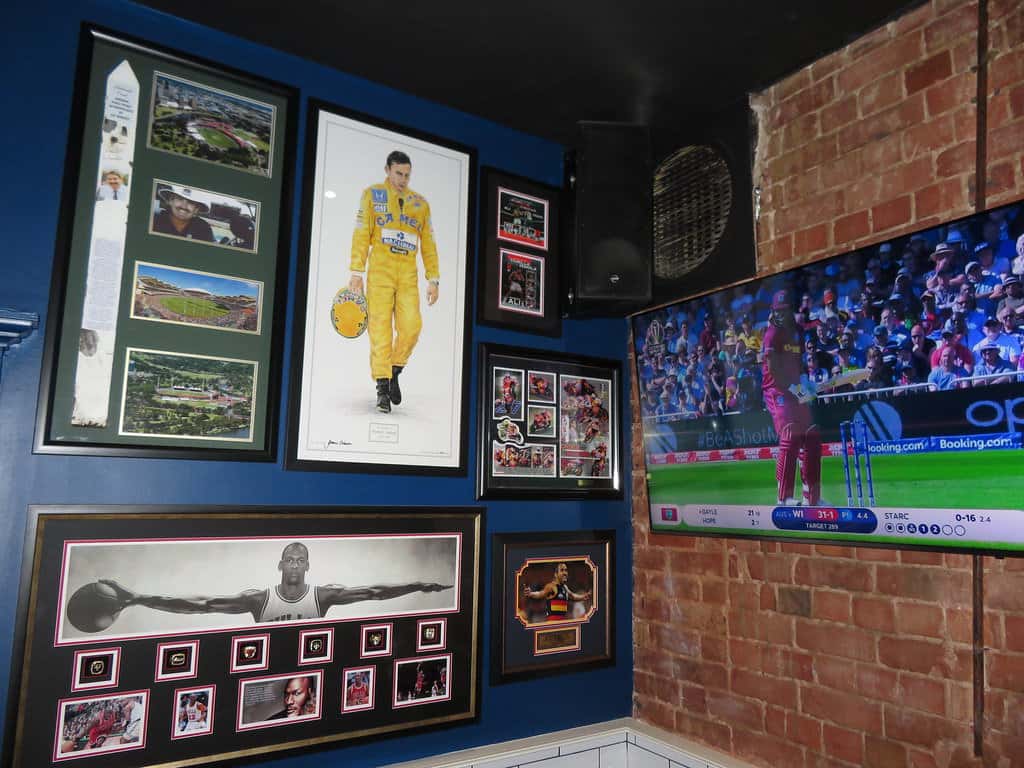 If you're a sports fan, this is for you! Hang sports jerseys, posters, and memorabilia on the walls. Add a large flat screen TV or projector screen for game nights.
You can also mix in sports-themed decors, such as beer steins shaped like footballs. Or display trophies, balls, helmets, and other equipment. You could also have a bar that looks like a hockey rink. Add a dart board or basketball hoop for entertainment during breaks or halftime.
8. Retro diner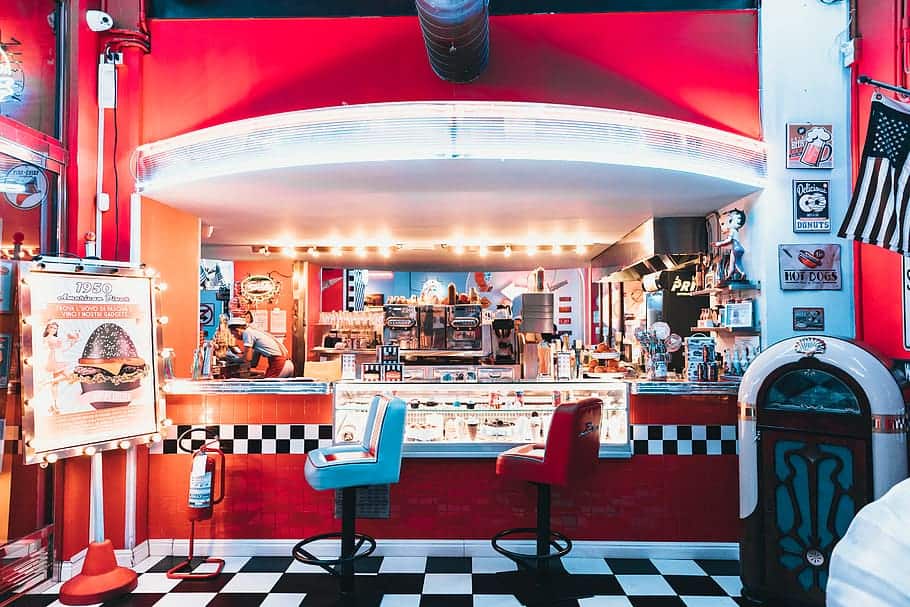 (Image Credit: Wallpaper Flare)
Channel the nostalgia of a 1950s diner with retro decor. Think checkerboard flooring, bright neon signs, and vintage Coca-Cola memorabilia. Red leather bar stools and a chrome bar will add to the retro diner feel.
Look for vintage signs that advertise your favourite drinks or food items. Use chrome accents and vinyl upholstery to add to the retro vibe.
Top tip: Offer classic diner fare like burgers, fries, and milkshakes to your guests. Also, serve drinks in vintage glassware or soda fountain glasses to complete the theme!
9. Industrial chic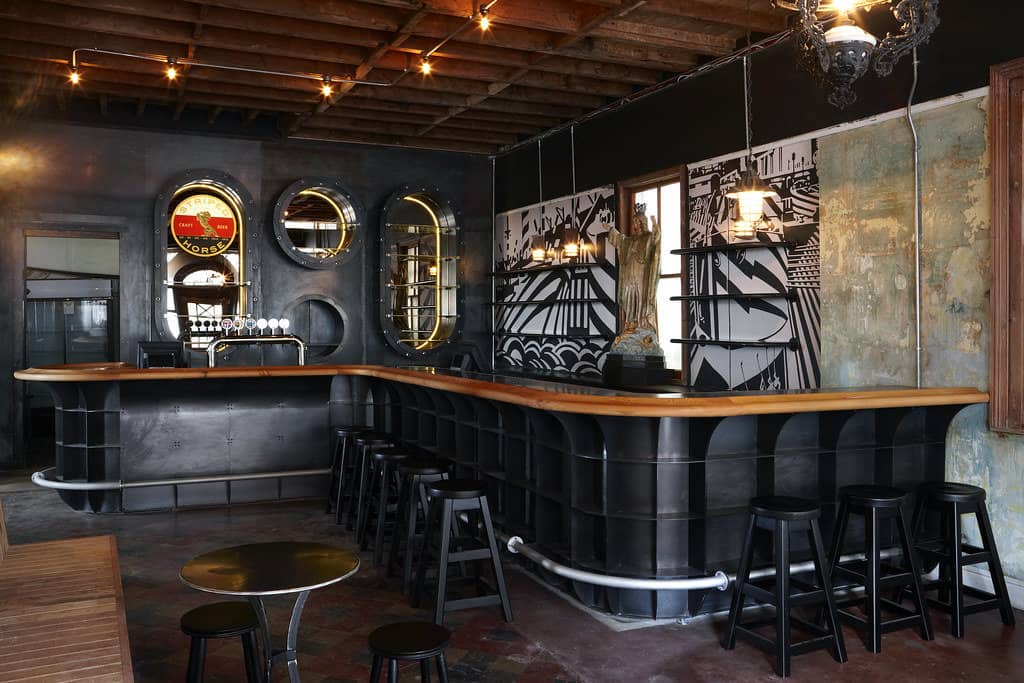 For a modern and edgy look, consider a chic industrial design. The key is to balance the raw and rough textures with sleek, modern accents.
Exposed pipes and ducts can add to the industrial feel. Edison bulbs and filament lighting can also provide a vintage touch. Consider using salvaged or repurposed items such as:
old factory equipment

vintage signs

reclaimed wood for wall cladding and furniture

comfortable seating in leather or distressed fabrics
The colour scheme should be simple, with shades of grey, black, and brown dominating the space.
10. Speakeasy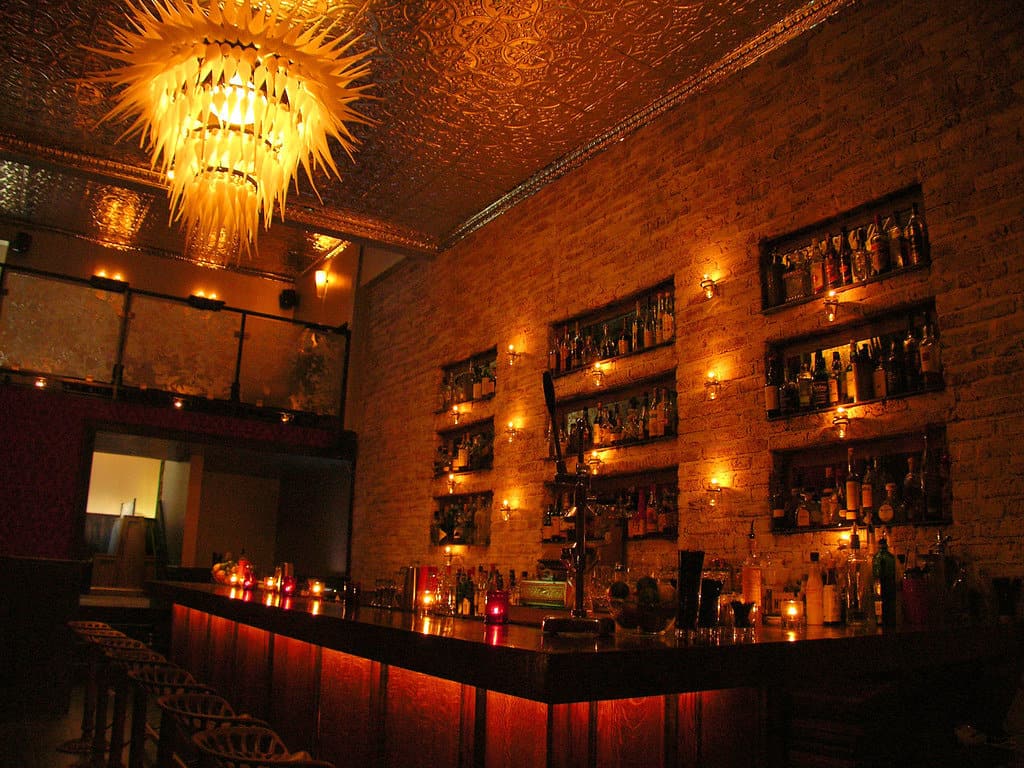 Transport yourself back to the prohibition era with a speakeasy-themed pub shed. The scheme focuses on dim lighting, rich textures, and a sense of mystery.
To achieve this, use a combination of dark woods, leather upholstery, and vintage accents. Incorporate dark, moody colours and add vintage touches like a phonograph or gramophone. Hang vintage pictures and advertisements from the era.
For the bar, opt for a dark wood finish and add a collection of classic cocktail glasses. Add small touches such as a gramophone or vintage radio to play jazz to complete the look.
Let these shed pub designs inspire you to create a one-of-a-kind space that you'll love for years to come!