The idea of working from home might seem stressful to some, you might not have a set workspace yet, maybe it's too noisy and you need some peace and quiet. A garden office can provide fresh air, tranquillity and can be the perfect space to get your work done.

Creating the perfect garden office interior doesn't have to be as daunting as it might seem to be. You can create a stylish garden office where you'll be able to spend hours each day comfortably engaged in your work or an inviting and homely space that'll impact your positivity and productivity in the best way possible.

Keep reading below to find the best garden office ideas and garden room ideas for you!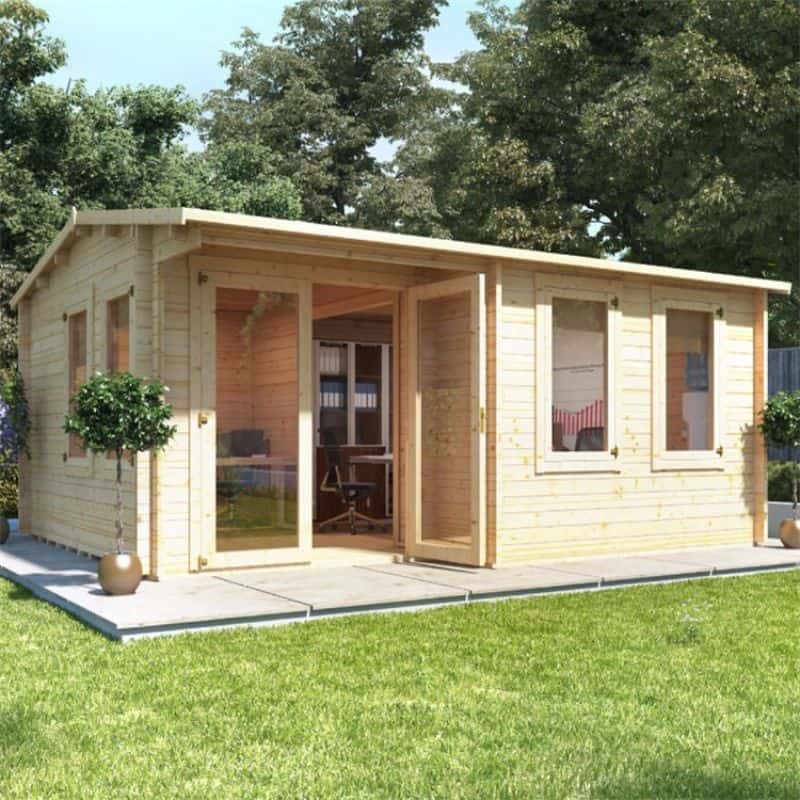 1. Choosing the Design

When it comes to choosing which garden office is best for you, there are a number of key factors and optional extras you'll need to consider:

Thicker wood – This can help keep your building insulated throughout the winter months and this is a popular option.
Guttering – If you're looking for a sustainable solution to water usage, guttering can come in handy for the stormier weather. It's a great way to collect rainwater!
Roof style – Choosing between a pent roof and an apex roof is mostly a design choice, decide which roof looks best for you! A modern garden will often have a pent roof, whilst a traditional garden might have an apex.
Building size – Popular sizes can vary, when finding the right one for you, make sure you consider the size of your garden and how much space you'll need.
Another key factor to take into consideration
which building has the perfect size
for you. You can opt for a
bigger sized garden office
with two different rooms to provide a separate workspace. This can be a great option if you intend on having visitors. A great example of this would be the
BillyOh Kent Garden Office
, it's a large office space with two different rooms. You can also
upgrade the wood thickness
to 44mm which will provide some much-needed warmth in the colder months. If a smaller garden office is what you're looking for, then the
BillyOh Fraya Pent Log Cabin
is a perfect choice. This ranges in size and also allows you to
upgrade the wood thickness
to 44mm. This garden building also provides the opportunity to change the windows from
single glazing to double glazing
. There is a wide range of different kinds of garden buildings for you to choose from!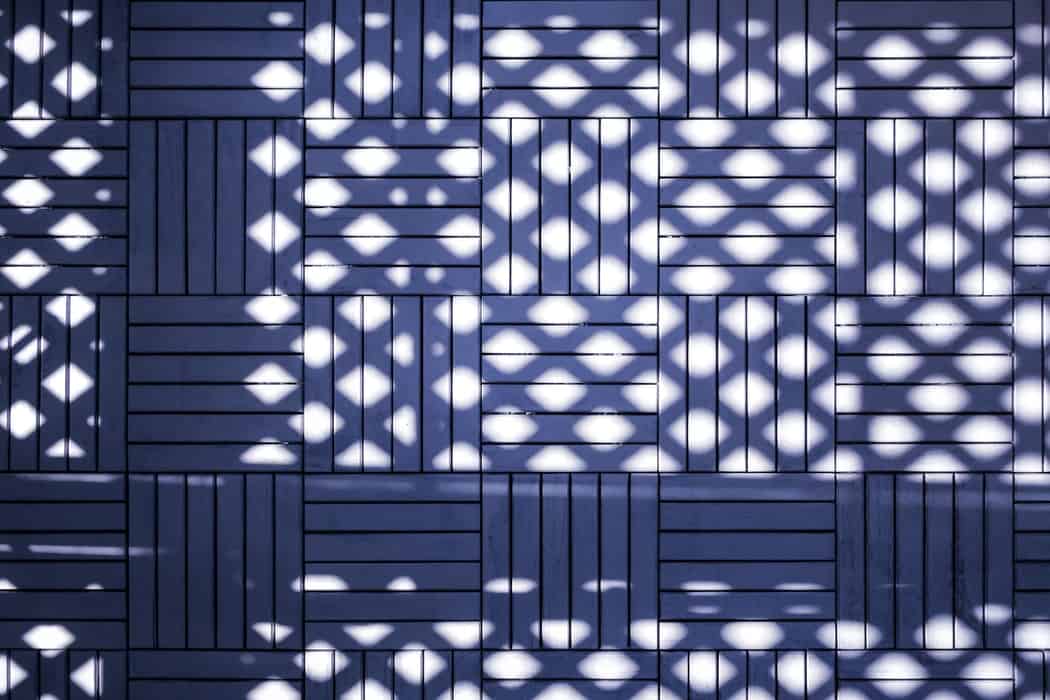 2. Positioning Your Office
Once you've chosen the perfect garden office or
summer house
for you, the next step is to make sure you've got the perfect space for it. When you're looking to position your office space, make sure you
consider if natural light is something you desire
. Natural sunlight can help to increase motivation and productivity.
You also need to make sure you've got the right base for your garden office. The perfect base will be solid, sturdy and a level surface. It should be made of either concrete or paving slabs. This helps your building to stay strong. Having the right base will prevent any problems with the roof and the wall structure.

There are also planning regulations to consider.
If planning permission is something you want to look into more, make sure you ask your local council or check the government website for planning permission, where you'll be directed to the planning service and can find out about the planning process
.
You also don't need any project managers when it comes to gaining planning permission if you
require
it
. They'll have plenty of experience from previous projects!

3. Designing Your Style
Now you've chosen the perfect office space and it's well-positioned, it's time to start planning your style to create a beautiful space!

Personal touches can help to keep your garden office feeling like a comfortable workspace
. Adding photos and lots of familiar items is the best way to
accomplish
this. Try finding a brand new photo frame to go on your desk or
maybe
even some new shelves.

Tip: This is a great opportunity to create a photo collage on a shelving unit or do a great feature wall. Turn a wooden wall into a white wall by using a brilliant white colour would be perfect for this!

Add plants into your new space! This can help bring your new garden office and business space to life. Either real or fake ones will do. Fill your garden office with small potted plants and larger plants to create a fresh feeling environment.

You should also decide how you want your new office to feel. You could decide on bright and airy office space with lots of white and bright light. You could also decide on a more traditional look with lots of wooden furniture and some warm-toned lighting.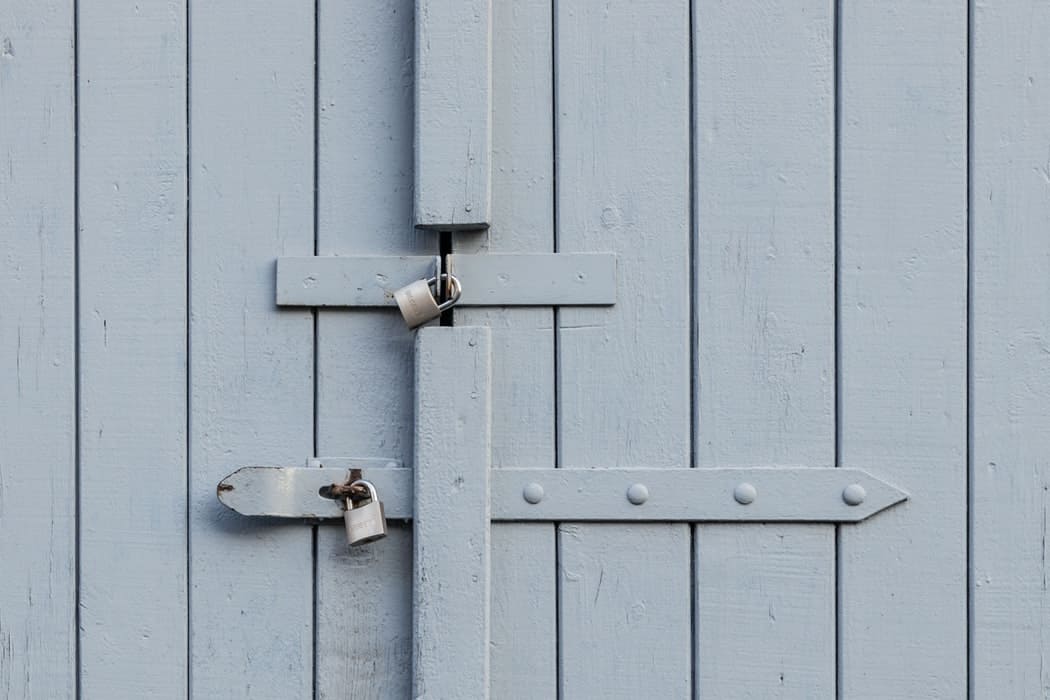 4. Lighting, Insulation, Security and Electricity
Creating an authentic office feel might seem a stretch when you're working with a garden building. However, as long as you've
considered the electricity supply and wifi connection,
you're all good to go.
Lighting
As the colder months draw in, so will the nights and as you work into the evening, your office space will become darker. Making sure you've got the right lighting is essential.
Depending on your preferred style, LED lights are a great option. These help to keep you awake with a whiter light whilst they're also cost-effective. This style of lighting is perfect if you're creating an all-white office space. Warmer lighting is the better option if you're creating a more traditional feel. This is going to help you to feel cosy and more at home whilst you're working in your garden studio.

Heating & Insulation
Keeping yourself warm is an important part of any garden log cabin. You can find some outdoor spaces that come with insulation added in already. A great example of this is the BillyOh Outpost Insulated Building. Insulation is already added into this building and with 66mm wood. This would be the perfect building if you feel the cold. Insulation can also help to prevent moisture which can keep your paperwork and electronic items away from a risk of dampness!

Electricity
Most likely, working from home will
require
electricity.
It is possible to get electricity and power sockets into your outdoor building or garden retreat
.
Any electrical installation should
be carried
out by a professional with a skilled level of precision
.

Security
Keeping your outdoor building secure is vital. There are several different ways of ensuring that your garden office is safe.
Security alarms – These are a great way of providing in the moment security and can provide peace of mind when it comes to any potential break-ins.

Motioned detected cameras

– A camera is a perfect option if you want around the clock safety. They're also great for capturing any potential burglars on camera.

Sturdy padlock –  Make sure you have a padlock that isn't easily broken and that had extra layers of security if possible.
These are also great security options for keeping your office equipment safe during any outdoor parties you might have!
WiFi
More often than not, WiFi will be an essential part of working from home. Just like with electricity, it is possible to get WiFi into your garden office. This should be carried out by a professional if you're unsure of what you're doing. Ethernet cables and antennas are two great ways to extend your home WiFi outside. Ethernet cables are often the easier option and can be found in many different stores.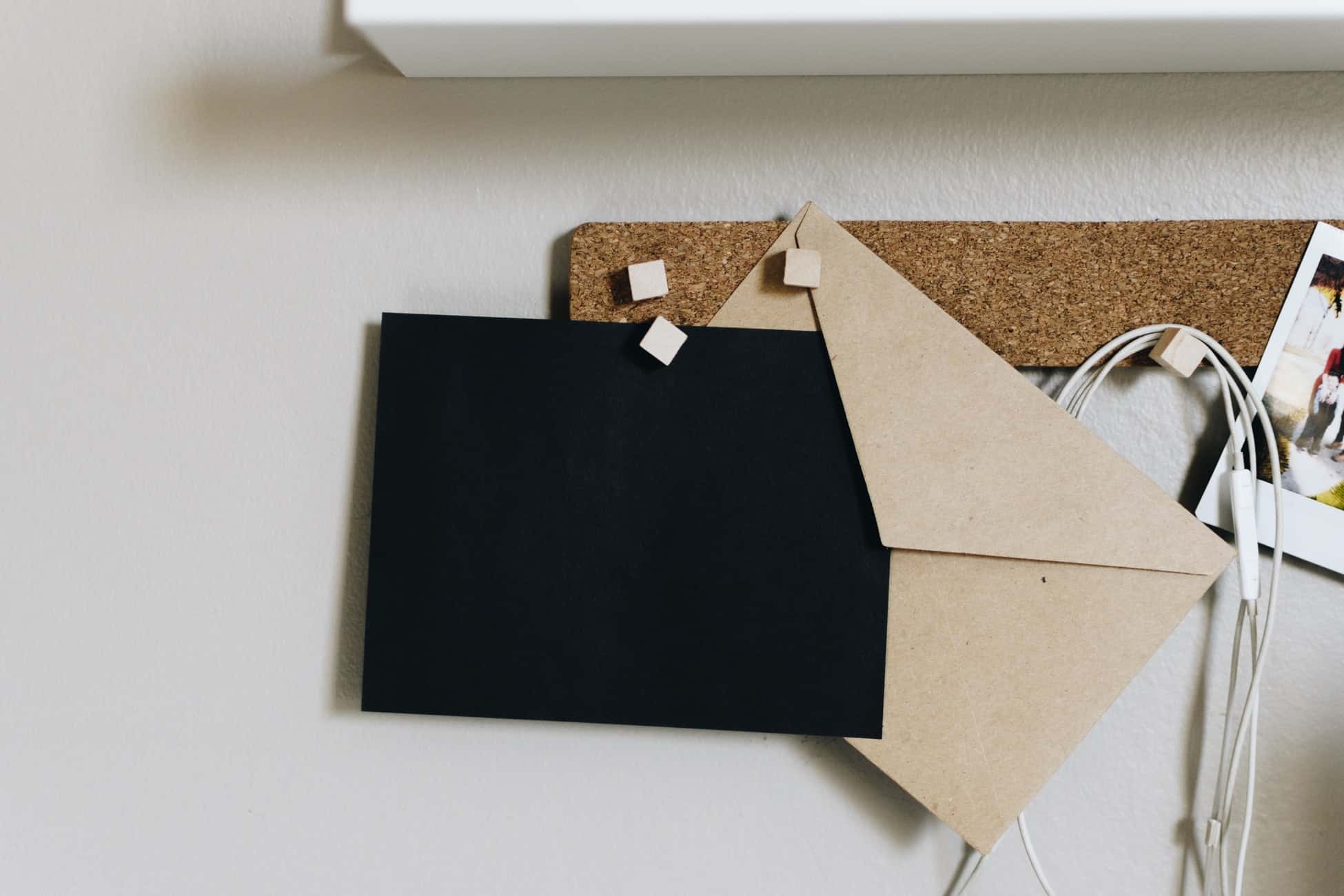 5. Invest in Storage
Storage space is a key part of the organisation and can help to increase productivity. Having a clean and tidy space can help to uplift your mood and ultimately, result in a better work ethic.
Having a dedicated space for everything is a must!

If paperwork is a large part of your job, investing in some garden storage and organisational items can be perfect. Try finding some shelves or draws to keep everything tidy. Storage can also help to keep your cables tidy and tucked away!

A great storage option is to get cork boards. This can be an ideal solution to seeing any schedules you have and can keep any important documents in a safe space where you can see them. Shelves can also be a great storage choice, especially for the smaller garden offices with limited space. They can leave you with lots of ample space whilst helping to provide you with the much-needed organisation. The perfect space design!

TIP: Use elastic bands to wrap up your cables. You can also organise them into different compartments to keep them from getting tangled.


6. Accessories and the Must-Have Office Essentials
The last step in creating the perfect office space for you is adding in the final touches. The essential items that you'll be working with every day.
Electronics – These will be items like your laptop or computer and any hard drives or electrical items you might work with!
Extra monitor – An extra monitor is perfect if you're a fan of multi-tasking!
Headphones –  Consider noise-cancelling headphones if you're looking to get a bit of extra peace and quiet
Mouse and keyboard –  These are essential if you've got a desktop computer!
Chargers – Don't forget any chargers you'll need, maybe for your phone or laptop.
Coasters – This may be easily forgotten but you don't want to create rings from a cup of coffee!
You could also
add in some soft furniture
items to help turn a section of your business space into a relaxing retreat. Adding some exterior finishes such as garden furniture around the building can also help to make your workspace more inviting.
TIP: Don't clutter your space here with too many electronic items, limit them to help keep you less distracted throughout the day.

Now you've completed all of the above steps, you can enjoy your brand new outdoor garden office!

Make sure you've got everything you need before you start working and enjoy some much needed quiet work time for yourself. And if you're sold on the idea of a home office, check out our range of products via the button below!
Shop Garden Offices