When it comes to upgrading your home, you want to make sure that you're not just simply spending money, but also investing in – benefiting your everyday life and at the same time, adding value to your property.
Sure, there are lots of ways to boost the value of your home, such as adding water features in your garden. But in this article, we're going to focus on the ways a garden office can improve the value of your property. We'll also discuss the indisputable benefits of working from home – something which an increasing number of people are doing in these unpredictable times.
Garden Office: The Benefits of Working From Home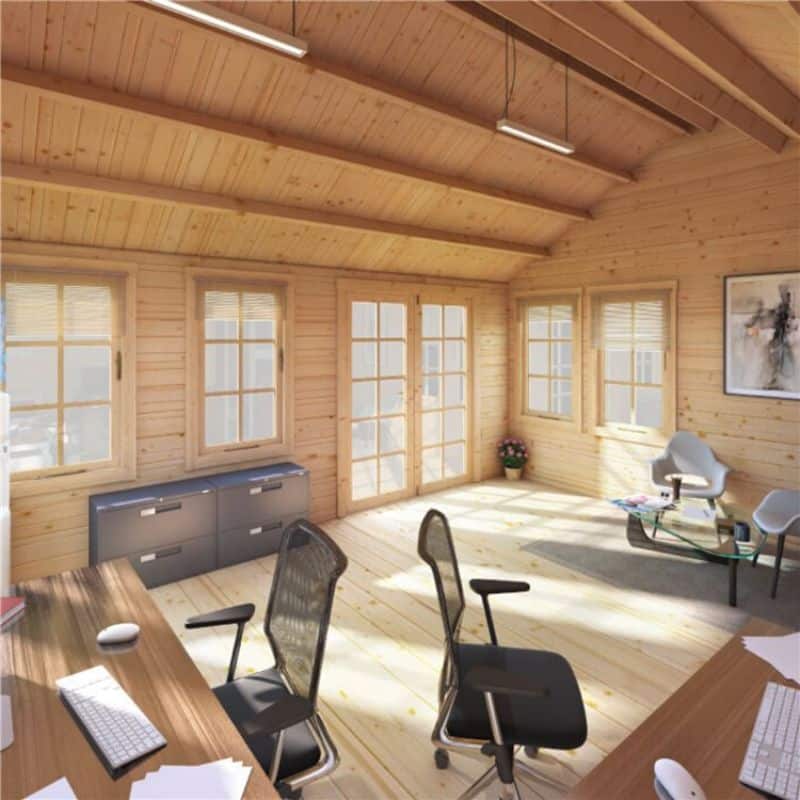 First things first, can a garden office add your property's value? The answer is yes!
Having a garden office can provide you with the extra room needed to work, without a costly upgrade to your home. Plus, if you're working remotely, a garden office will offer you the dedicated workspace needed to ensure maximum focus and productivity.
Garden offices are becoming popular for people who are starting up their own business or don't have the budget for office rental. But, what if you don't have the required room in your house for an office? The good thing is that you can transform your garden shed or another type of garden building into your dream garden office! 
If you have your own working space, you can reap these benefits of working from home:
Fewer distractions

 and a more comfortable work environment.

No travel costs – working from means you don't have to wake up early and bear the costs of commuting.

Better work-life balance – say yes to having a flexible schedule!

A customisable office space – your office can be any kind! You can fit your office wherever it fits in your life.
The Wow Factor Benefits of Adding a Garden Office to Your Property
1. Improves the Look of Your Outdoor Space
Regardless of how small or big your garden building is, it can certainly make your garden space look spectacular! If you're looking for a garden office or any garden building to add in your garden space, Garden Buildings Direct is your one-stop-shop! Available in ranges of sizes and styles, you can find the perfect garden office that will suit your needs!
Note: Garden offices are often seen as a big bonus for potential buyers. You know what to do!
2. Increases Floor Space and Adds Extra Room
Did you know that buyers are more interested in houses that offer a good amount of useful floor space? Open-plan conversions are more preferable in the market because of this reason.
Purchasing a garden office gives your property that extra floor space that buyers are looking for! It's a plus for them as they'll have spare room/space to use for whatever they choose.
3. More Attractive to Business Owners
Another advantage of having a garden office is that they provide a wow factor to small business owners, as they can be utilised as an on-site office space that is separate from the house. This also gives them a particular space to work without any distractions and disturbance. Plus, they're still close to their family when needed.
In short, many professionals would be willing to pay a higher price for a property that has this kind of convenience!
4. Speeds Up the Sale
Lastly, any garden buildings, especially garden offices, give a wow factor to properties. Houses with garden rooms tend to acquire more viewings, making the property stand out against the competition. With that, this makes the house/property sell quickly!
Our Best-Selling Garden Offices
1. BillyOh Kent Garden Office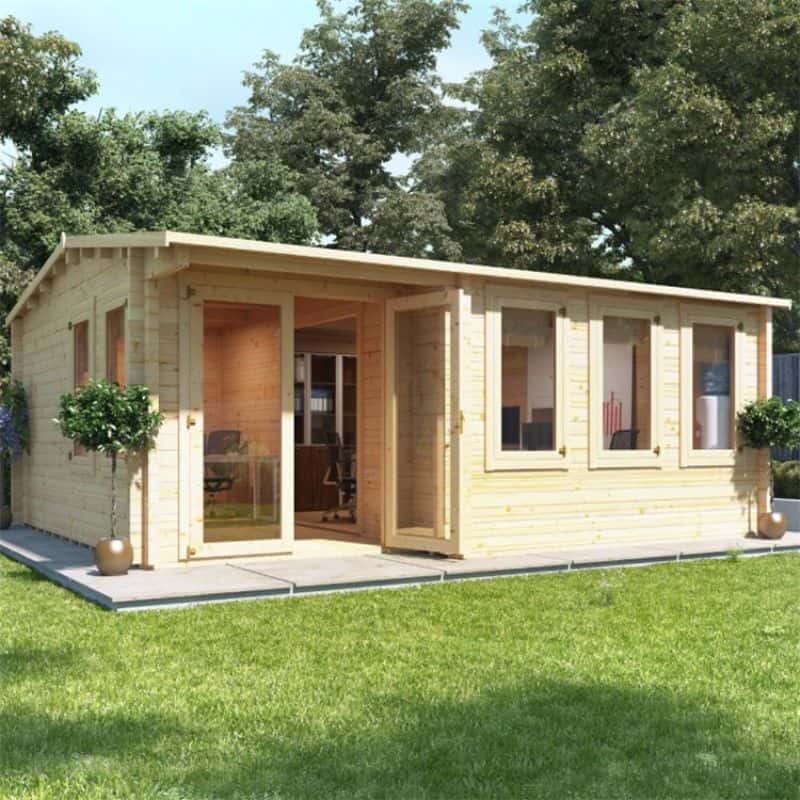 The BillyOh Kent Garden Office is a large, durable building with expansive internal space. Available in two sizes – W4.0m x D3.0m and W5.5m x D5.0m – this office can accommodate four-room divisions. The multi-room feature allows you to separate the building into different rooms for you and your family to enjoy.
For your comfort and convenience, the Kent Office has been designed with a variety of features such as double doors, opening windows and an overhang entrance feature.
2. BillyOh Clubhouse Home Office Log Cabin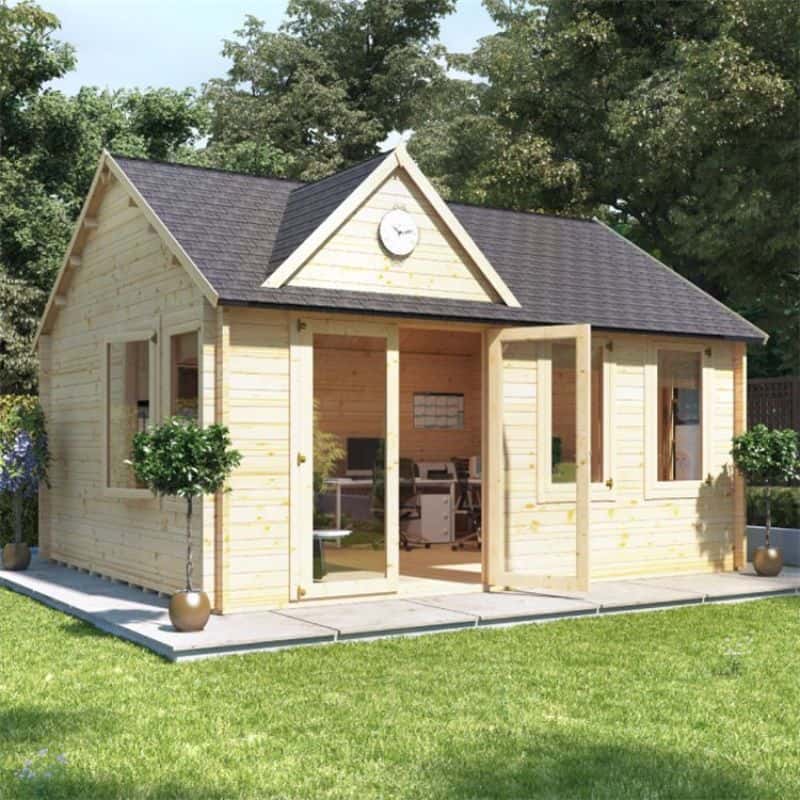 A brilliant advantage of the Clubhouse Log Cabin is its new, optimised building layout. The doors have been offset to the side – a small change which provides a huge benefit. In comparison to a mid-door layout that splits up the area and could impair the amount of space that's usable for you, this gives more freedom and practicality for placing your furniture and belongings wherever you wish.
For extra luxury and grandeur, your Clubhouse Log Cabin includes a roof dormer feature. The addition of a roof dormer further increases the impressiveness of your building and gives it a refined style that harks back to traditional English construction.
3. BillyOh Hub Garden Office Log Cabin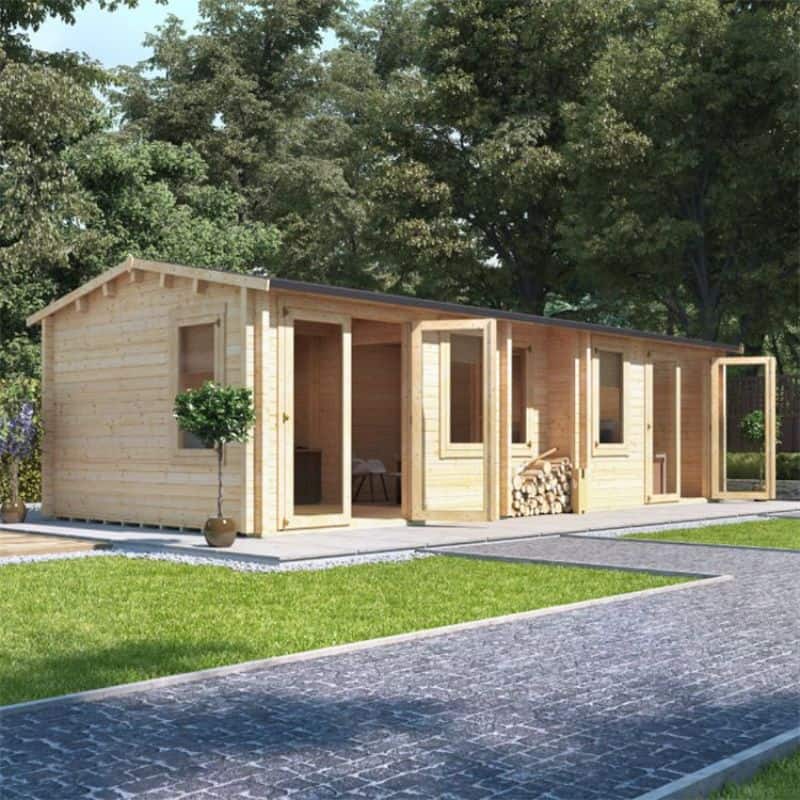 The BillyOh Hub is a real centrepiece of modern architecture. This unique log cabin has been designed with an open plan for easy, modern living. If you're looking for a spacious building to relax and entertain, the BillyOh Hub log cabin is an ideal choice.
The open plan layout has been designed with modern living in mind. You can enter the building from two ends which flow through to three connecting areas.
Here at Garden Buildings Direct, we're proud to say our shiplap sheds are highly-versatile buildings and easy to assemble. Available in a range of styles, sizes and materials, there is likely to be a GBD garden office to suit you! Why not check out our premium, fully insulated Garden Office?
Shop now and take advantage of our garden offices which are available at extremely reasonable prices!