Are you thinking about an extra living space for your family and friends? Would you like it to be a modern, cosy, warm space which is worth your money?
Marion purchased the Dorset Log Cabin and perfectly built it in his garden. He shared his customer experience and how he liked this style of the summer house.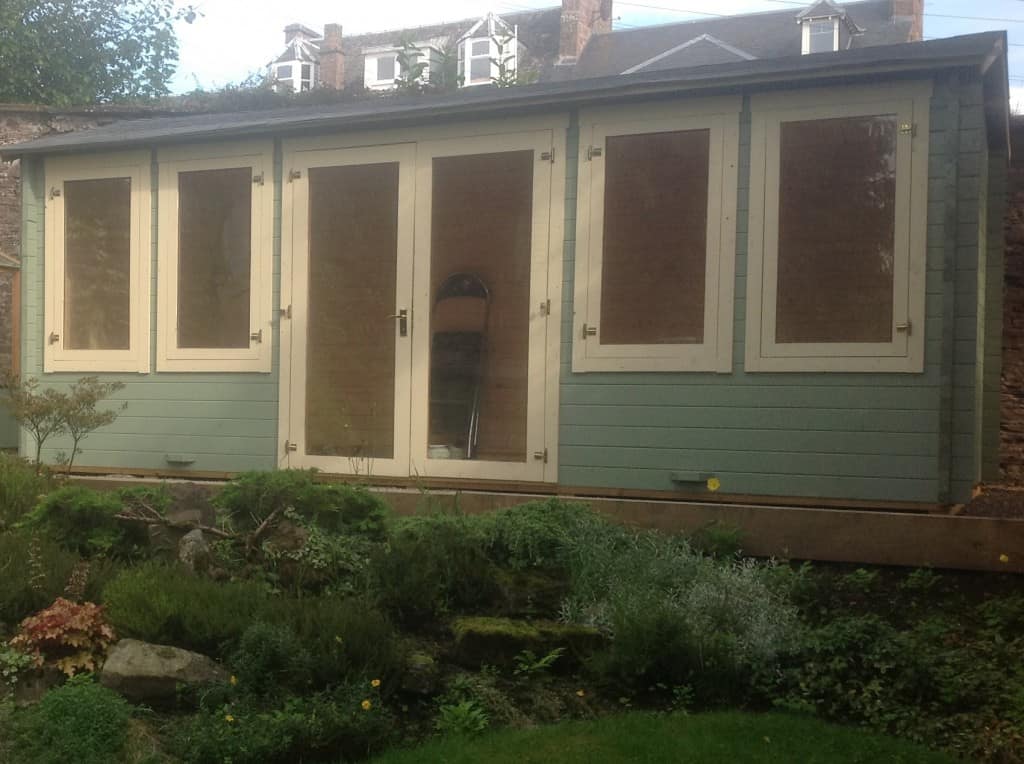 What made you purchase your building from Garden Buildings Direct?
I chose my building from Garden Buildings Direct after looking on line at a variety of suppliers and checking out what was available from local suppliers. I liked the style of the summerhouse and considered them to be good value. Initial enquiries with Garden Buildings Direct by phone met with a positive and helpful response.
Why did you choose the Dorset Log Cabin?
The Dorset is a new feature erected adjacent to the greenhouse with the plain side backing onto the garden wall at the rear of the garden.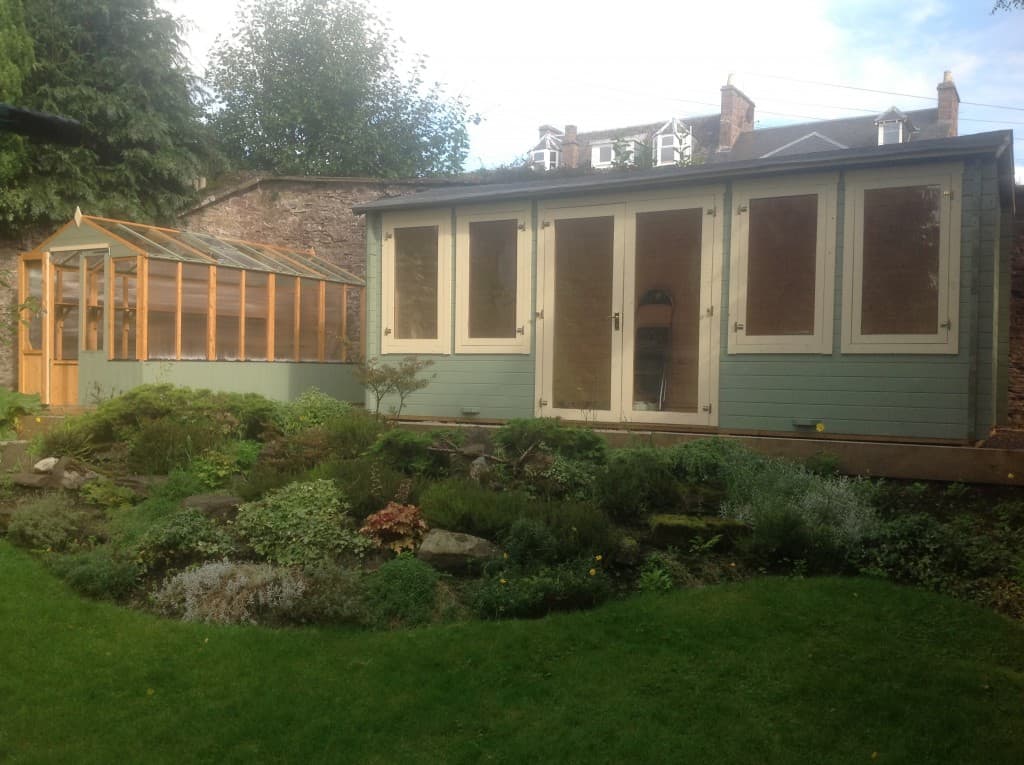 How was your customer experience?
Customer experience was excellent. Full support and advice provided, construction details provided in advance, delivery on time, complete and in good order, the delivery driver was very helpful and worked hard to assist my construction guys to get the delivery on site. The building was erected quite easily within the week we had allowed and the quality is good.
Would you recommend buying from us?
I would be happy to recommend Garden Buildings Direct for service, price and quality of products.
Building an excellent log cabin needs to have high quality materials that can last long, with proper ventilation and high quality doors and windows.
Marion has a great log cabin summerhouse painted in green. Get yours now and choose from our wide range of log cabins for your office, garden, summerhouse and more.
Have a look at even more Billyoh Dorset Log Cabin Stories and BillyOh Devon stories