Fighters, athletes, Olympians like Muhammad Ali, Michael Jordan, Tiger Woods and Michael Phelps are only a few of many athletes who became household names.
Besides the hunger, the drive, and the passion to achieve legendary status, they all seem to have one thing that gives them an edge. A personal trainer.
But what gives these trainers an edge among their colleagues? To Jamie, who is a personal trainer, our BillyOh Dorset Log Cabin is the answer. This is as proved to be the edge he needs to ensure his clients achieve the goals they set for themselves.
Having not to consider taking up space of other trainees like what happens in a gym, being inside Jamie's training room allows his clients to focus more on achieving their goals.
We ask Jamie,
What made you purchase your building from Garden Buildings Direct?
"I purchased from Garden Buildings as it was excellent quality for a fair price!" says Jamie.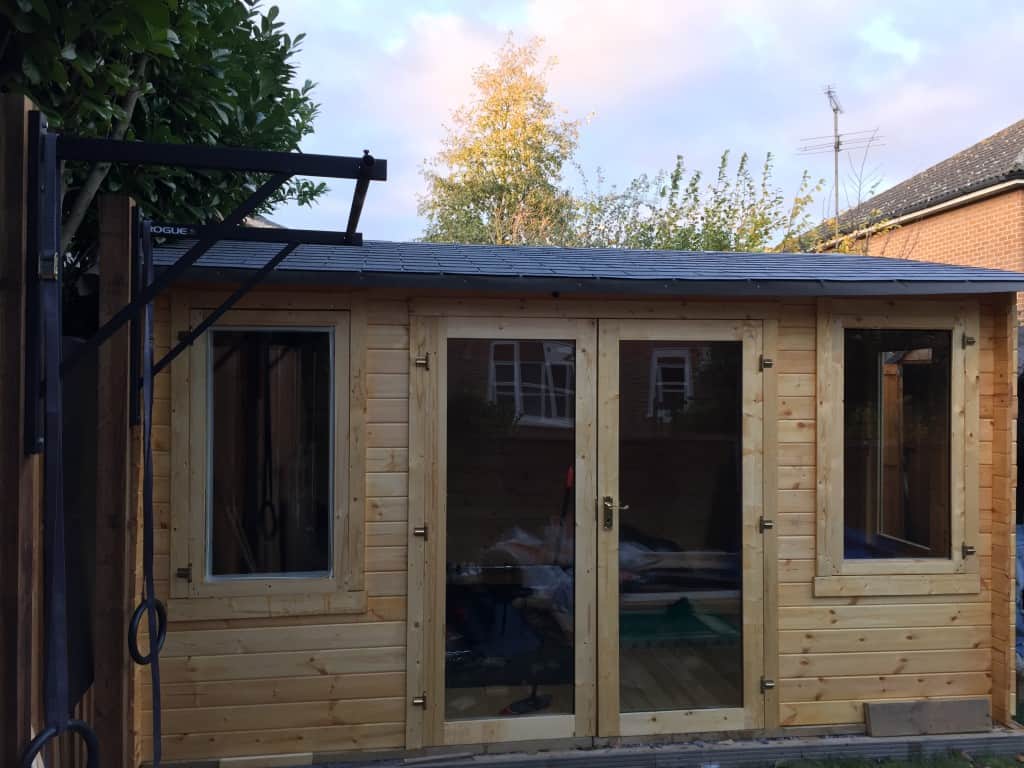 This log cabin-turned-training-zone gives Jamie's clients a place to work out in their own style. They can turn beast mode on during training and then meditate quietly afterwards which not only cools the body down but also aids in absorbing what has been trained for.
Why did you choose this building?
"I bought it because I'm a personal trainer, and needed somewhere to train my clients." he says.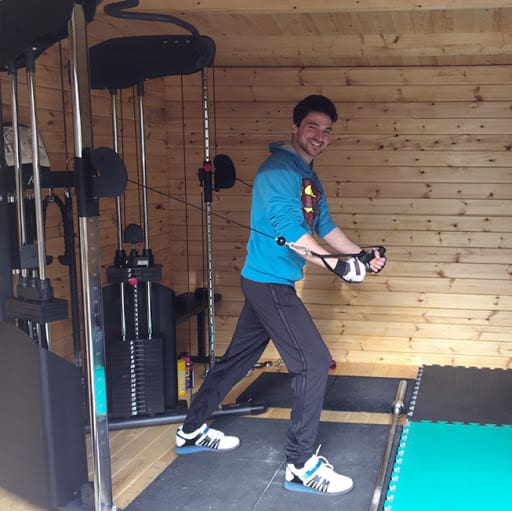 To help athletes reach their goals, Jamie has put into consideration the underlying factors that affect his client's performance. One of these are 100% focus, providing a place where they can "enter the zone". A place where they would need not to think of anything else but the task at hand.
This is the purpose of his log cabin. The feeling of being in-tune with nature that the wooden cabin is made of triggers our primitive roots of strength, speed, and animal instinct.
How was your customer experience?
"The customer service was excellent. every step of the way was easy as pie, and everyone was knowledgeable with great advice." he adds.
How are you finding the building now?
"The building is excellent! So far they all love it!" he narrates.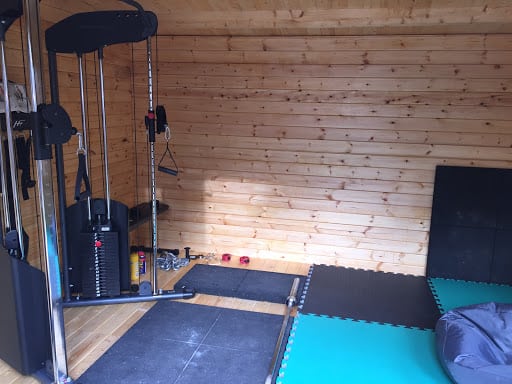 Training during winter can be brutal, especially when you are trying to lose weight, the temperature inside the log cabin warms up even more as the minutes go by since the heat emanating from your body continues to circulate inside during training.
If you prefer to be the lone wolf who trains alone, or a personal trainer like Jamie who wants to have their own gym at home, check out other log cabins, summerhouses, and multi-room log cabinthat you can choose from. With the wide range of styles and prices, there is something that fits your needs.