If you don't have space for a garden outdoors, shift to indoor gardening and have a plant-filled haven. This concept isn't new to many and, in fact, has become a favourite hobby worldwide.
In this case, you can never go wrong with adding a few house plant ideas. The planting scheme will depend on your aesthetic and the conditions available.
Not sure where to begin? Here are some creative indoor garden ideas to get you started!
1. Minimalist approach to living walls
A living wall is a vertical garden that works on the interior, exterior, and freestanding walls. While some are large and complex, you can keep yours as simple as this one.
A variety of succulent plants are framed and mounted to the wall.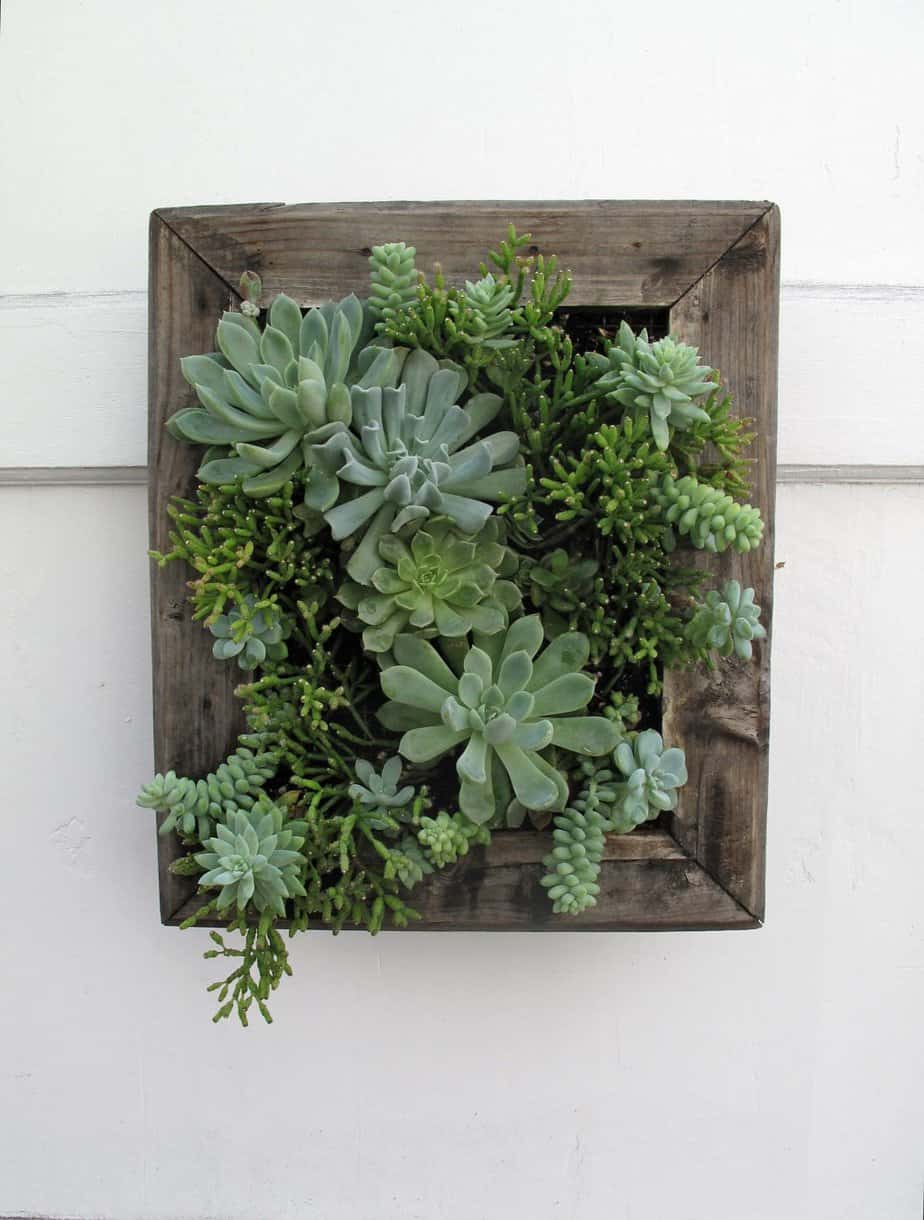 2. Start a herb kitchen garden
An indoor garden isn't complete without a few pots of herbs on the kitchen's windowsill. For starters, go for sweet basil, rosemary, thyme and chives.
Use pots, mason jars, or tin cans to grow them.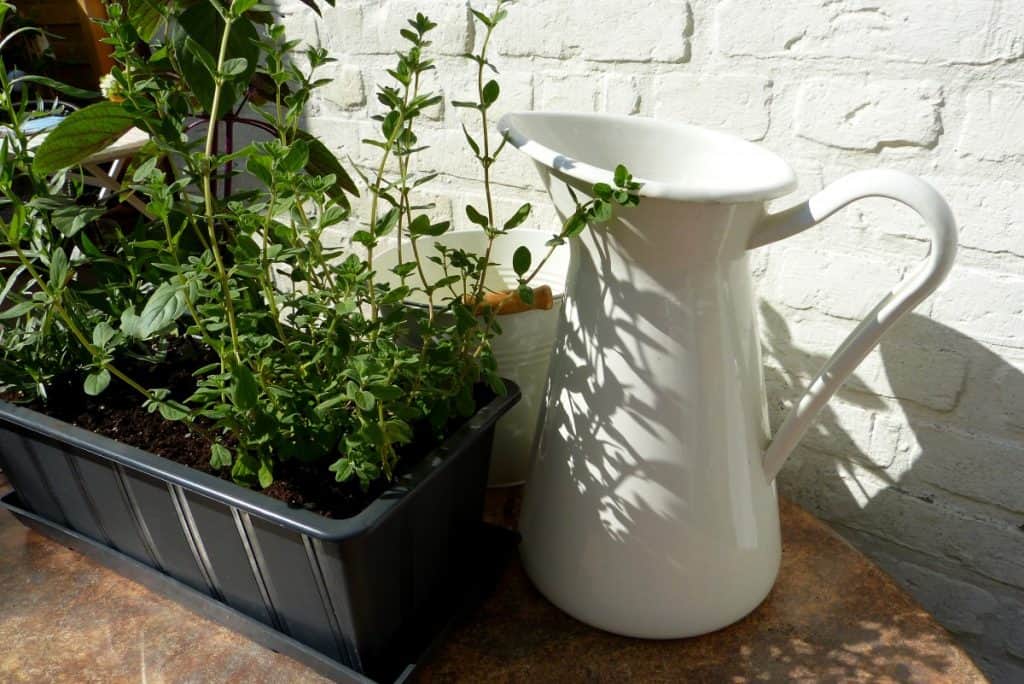 3. DIY plant propagation station
With a few tubes, you can start propagating plants and make a stunning wall statement. Here, each test tube is attached to a wooden base for easy installation on the wall using glue.
2-inch spacing between tubes is ideal so each plant baby has enough room to flourish.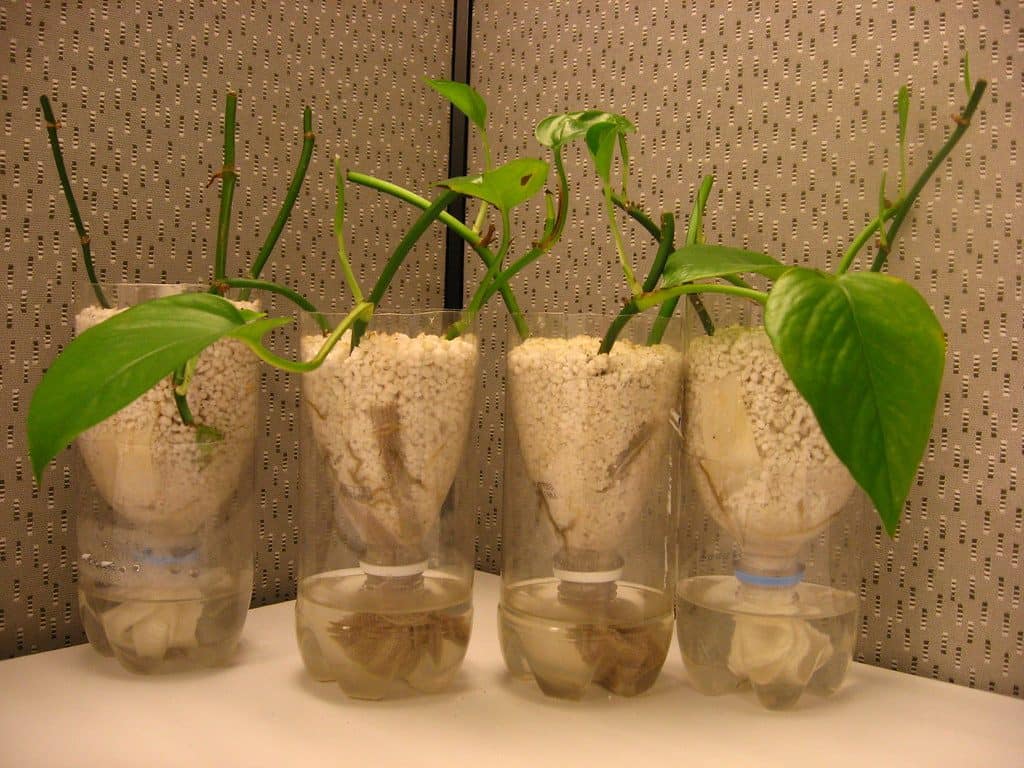 4. Hang Kokedama moss balls around
These strings of moss ball plants have their roots wrapped in wet compost. Covered with moss and string-tied, these Japanese greenery creations make perfect hanging accents.
Keep them moist; humidity is key for them to thrive.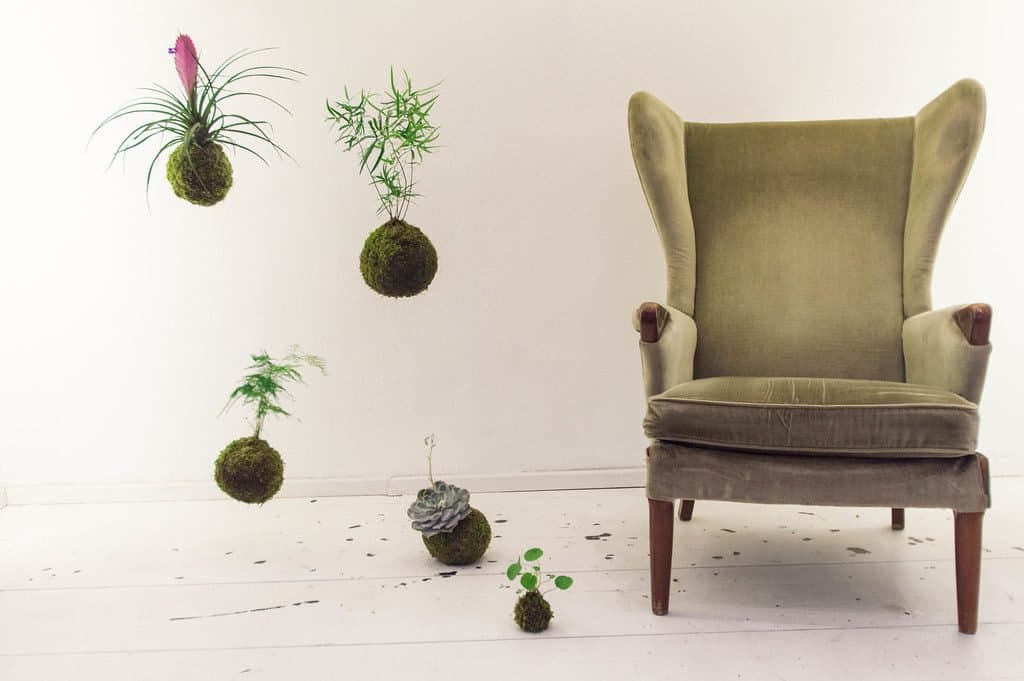 5. Grow moisture-loving bathroom plants
Your bathroom, if the space allows, is the perfect environment for moisture-loving plants. Photos and bird's nest ferns love humid and low-light conditions, making them great picks.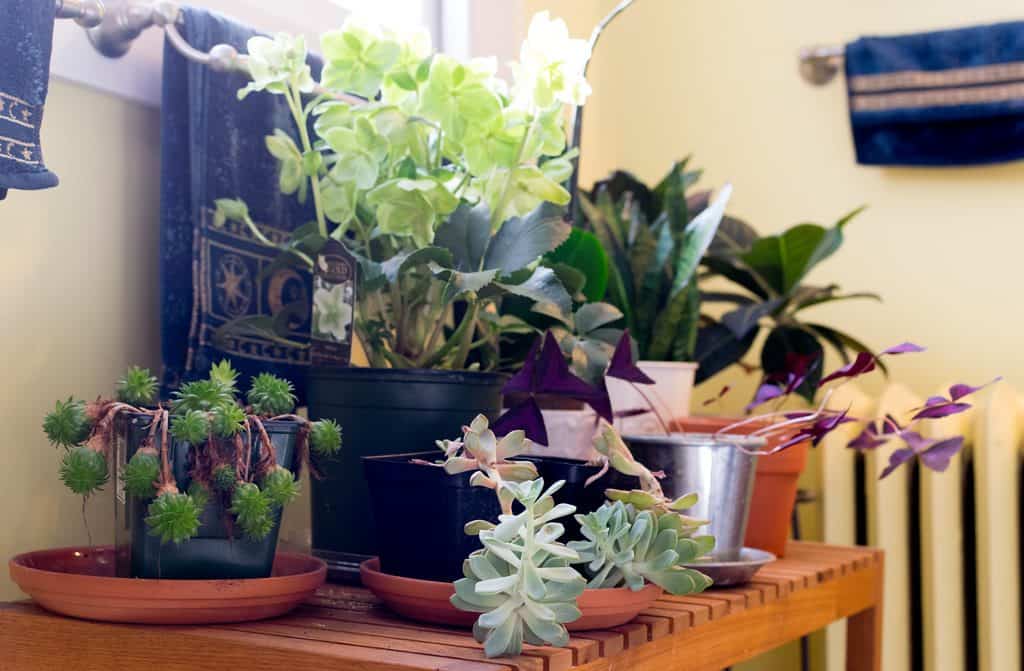 6. Consider terrarium gardening
Self-contained and easy to manage, terrariums are a great alternative if you want a bit of green in your cosy space. Choosing your container and plants is half the fun of making a terrarium.
You can go DIY with big glass jars or go fancy with copper geo pots like these!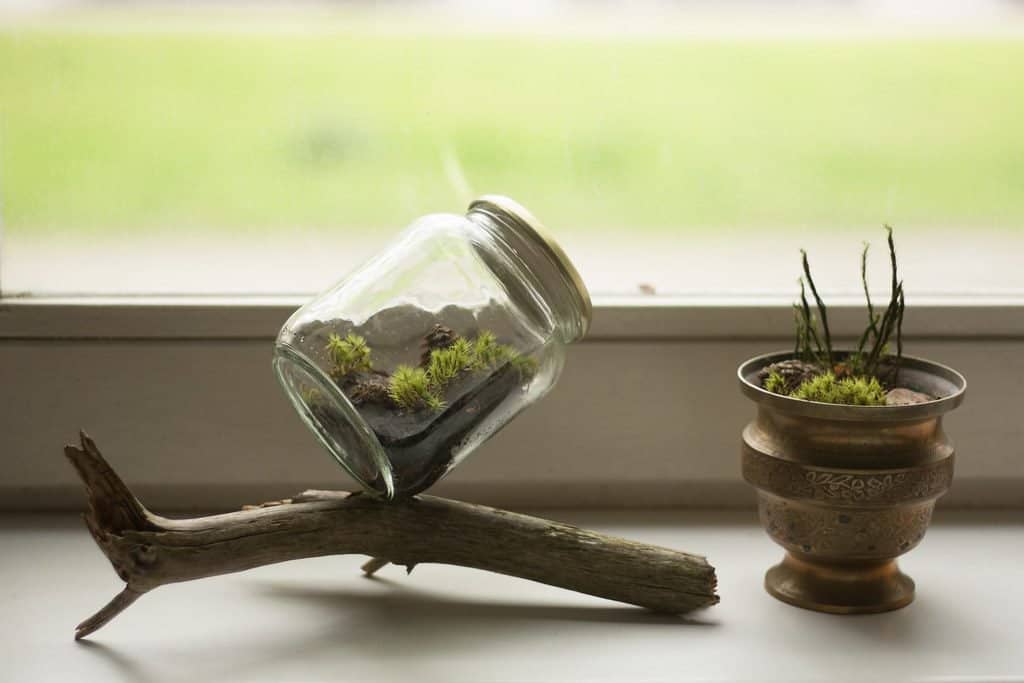 7. Invest in an urban cultivator residential
The idea of urban cultivators is to bring home farming to life, letting you grow veggies in grandeur. Resembling a mini fridge or dishwasher, it's easy to install in kitchens.
It supplies temperature regulation, air circulation and water, depending on your plants' needs.
8. Cultivate in an indoor greenhouse
A mini glass cabinet makes a cool home for your plants that may need humidity. It's like a giant terrarium and a cheaper option for urban cultivators.
As long as you have space for a display cabinet, you can build your very own greenhouse with ease.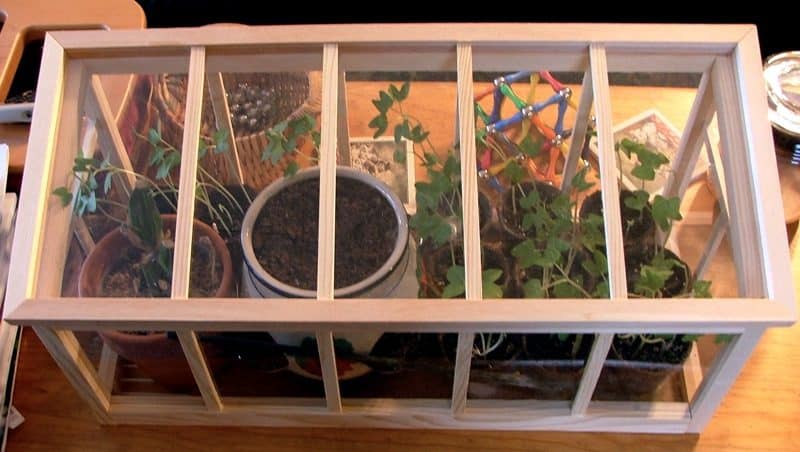 9. Trailing vines as curtain alternatives
Hanging low-maintenance, sun-loving trailing vines make a wonderful curtain backup. This is also a great option if you lack space and want to add vertical green interest.
Add potted plants to your windowsill, too!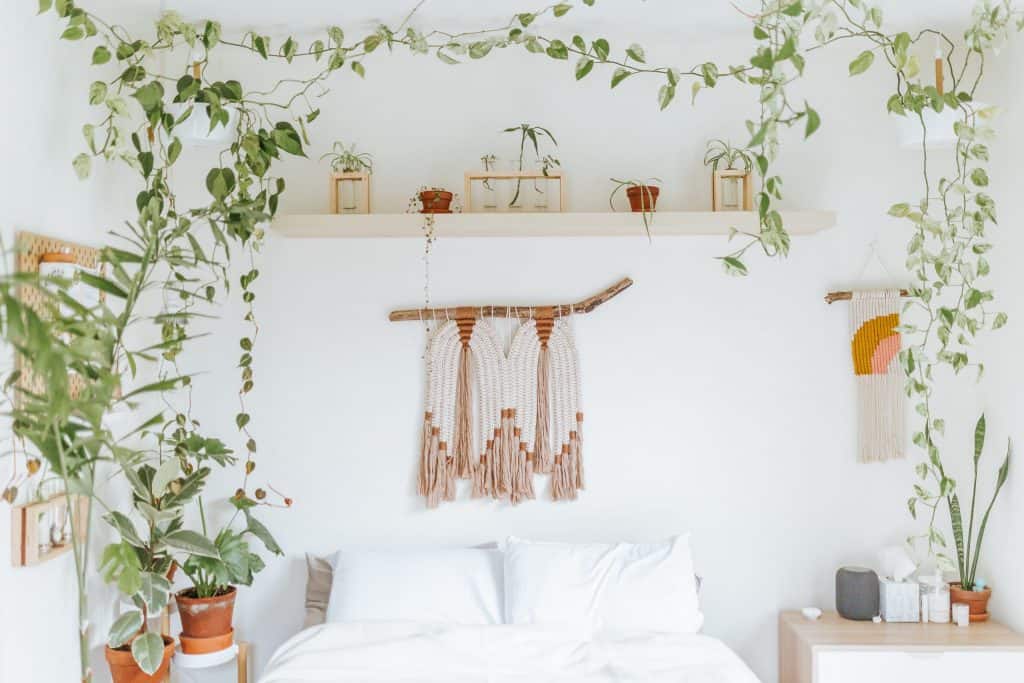 10. Have a small cacti collection
Indoor cactus is a unique houseplant and easy to grow. As long as you place them in a spot where they receive at least 4 to 6 hours of daily sunlight, they'll be happy.
Pot them in different colourful containers for added charm.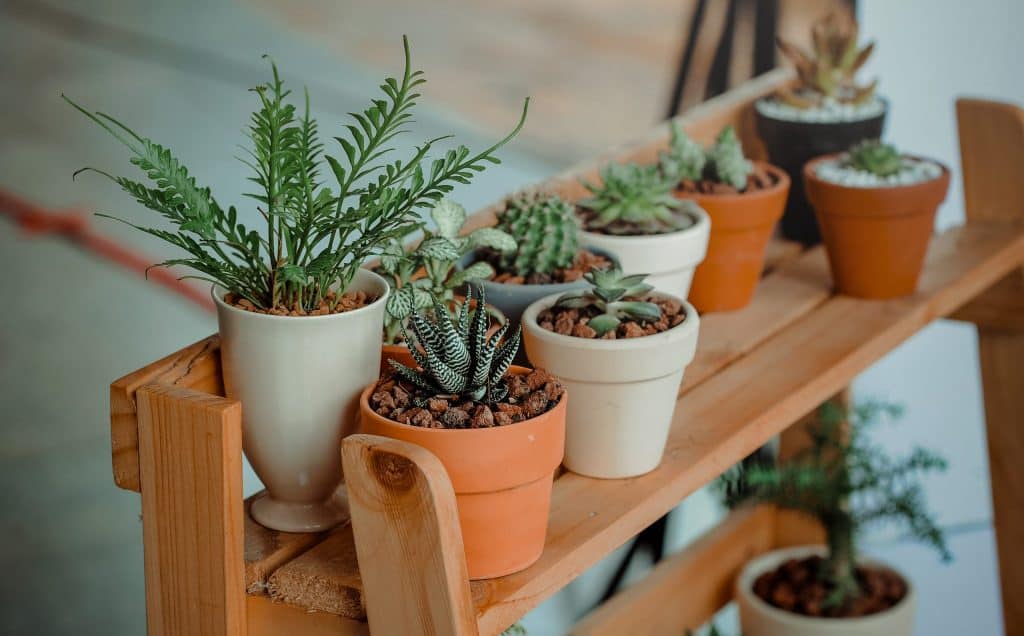 11. Opt for low-maintenance plants
Starting your first house plant collection can be intimidating. So you might want to stick with plants that are easy to grow and low-maintenance. 
Snake and spider plants, succulents, and photos are perfect examples.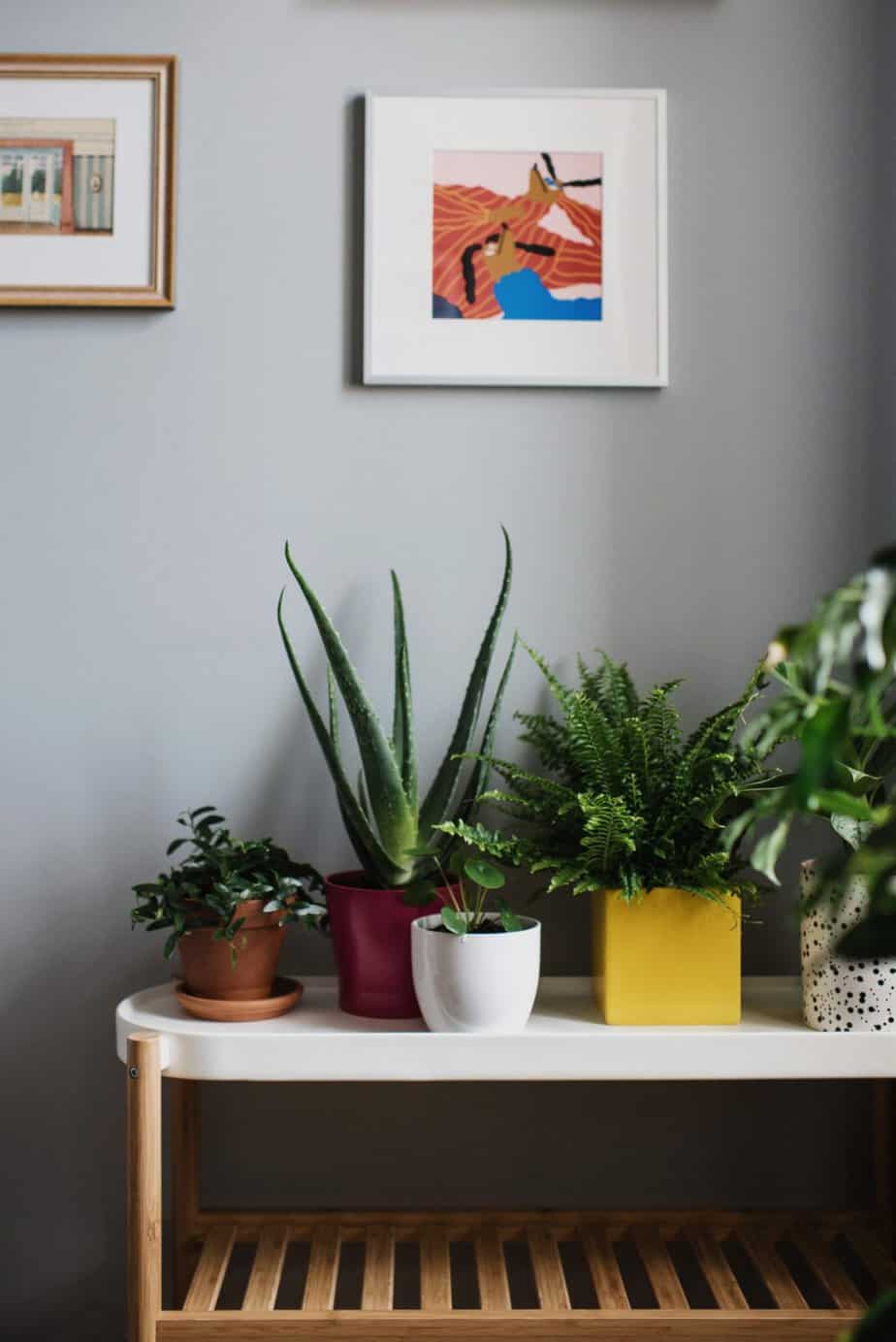 12. Create a green space nook
Creating a cosy nook in a plant-filled space is the perfect way to switch off and enjoy some me-time. Your choice of seating is also important. Go for a hammock or hanging chair for a relaxing feel.
13. Plant shelf display
Putting your plants in shelving units is the easiest way to display your collection. At the same time, caring for them is a little easier.
For one, they're all in one place for watering, and you can move them at once when the light hits the shelves.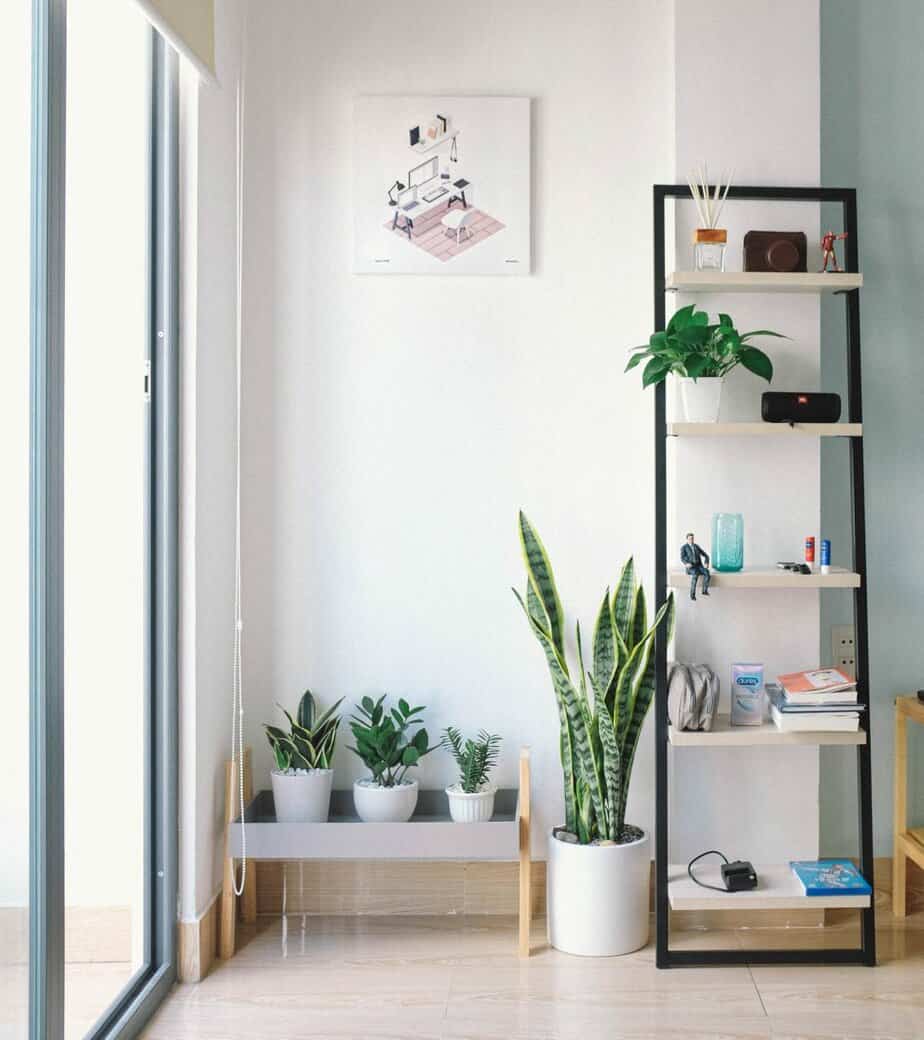 14. Try the indoor hydroponic method
Even if you don't have garden space, you can still grow leafy greens in your own home through hydroponics. For this approach, you'll need a system, water, light, seeds and nutrients. Use this guide to build your own indoor hydroponic system.
15. Get yourself a tree
Add a structural element to your living space and set the mood with a single potted tree. Like most houseplants, indoor trees have air-cleaning qualities.
Here, the bewitching of a lemon tree in bloom is superior in the living room. Growing one requires water, sunlight, humidity, and a good fertiliser.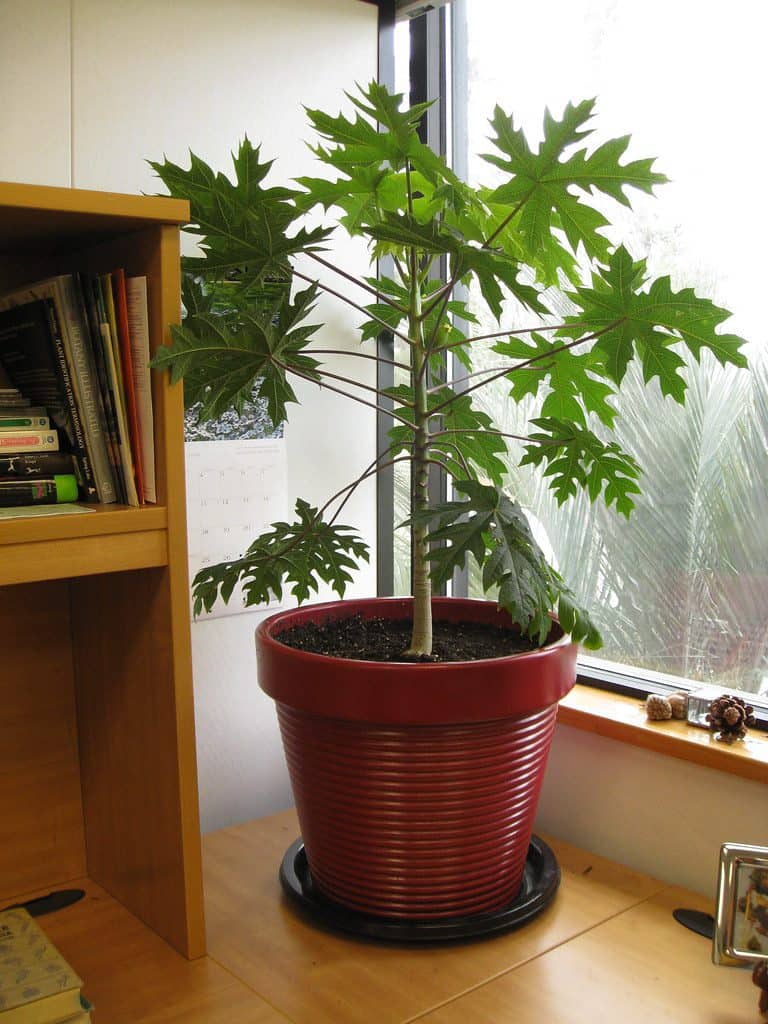 17. Fill the room with air plants
Air plants are fun and creative to have as they can be displayed in so many ways. On stands or hanging, in terrariums, and even on your refrigerator with magnets.
They're rootless and require even less care than succulents.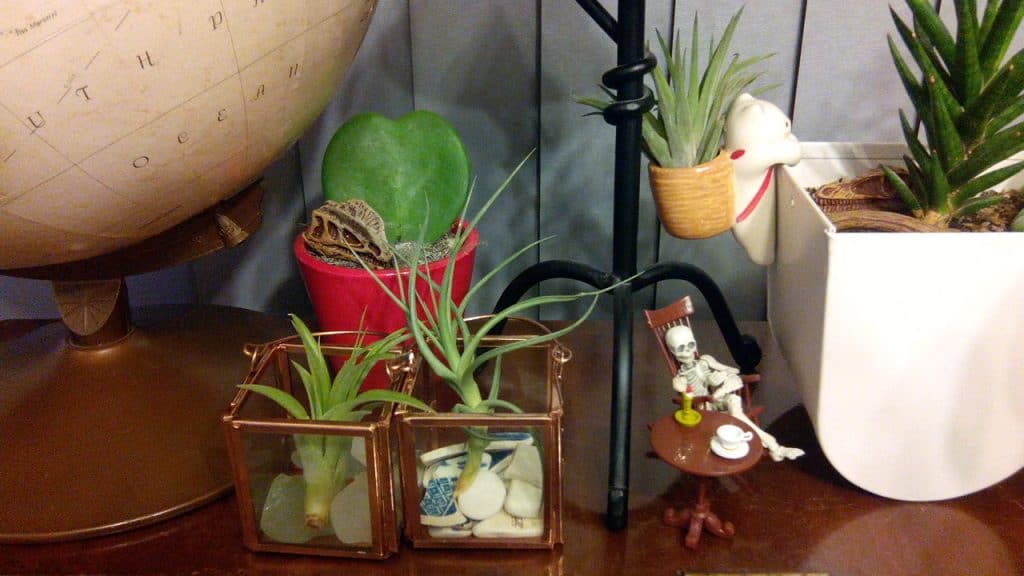 18. Zen-like home workspace
There's always room to improve our work-from-home setup, and you can never go wrong with plants. Fill a space, such as a shelf, windowsill or desk corner, with low-light greenery. 
It's an easy and inexpensive way to infuse colour and life into your workspace.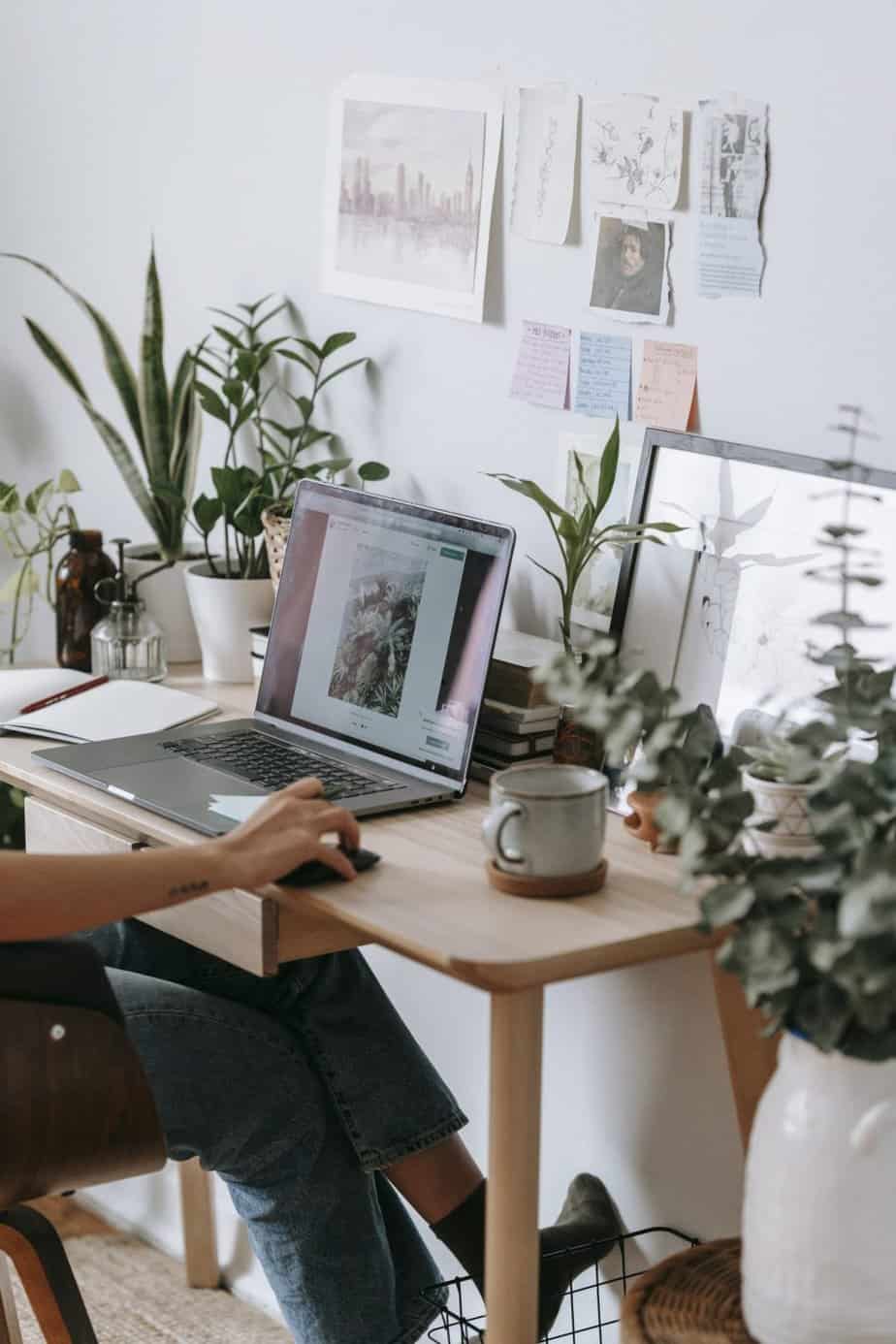 19. Add layers with ornamental grasses
Think of tall cuts of ornamental grass in a sculptural vase to bring dimension to space. Look for plants with various shapes, textures and sizes, and put them together for full impact. This trick works well with contemporary interiors.
20. Windowsill succulent garden
Herbs aren't the only greenery that looks good on windowsills. In fact, any plant species would, and succulents are no exception.
A mini succulent like this is a great space-saving gardening option if you live in an apartment.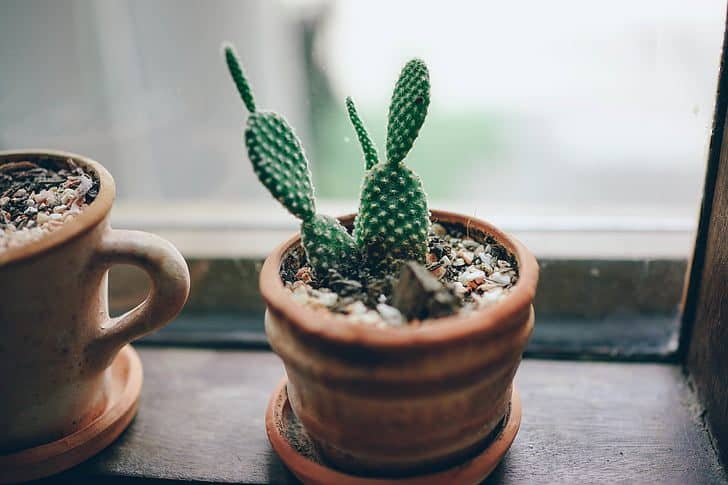 21. Grow lucky plants around
Indoor greenery can have a huge positive impact on your health and well-being. Theoretically, this gives you enough energy to make your own good fortune – enter lucky plants.
Chinese money plants and lucky bamboo are popular choices you might want to consider.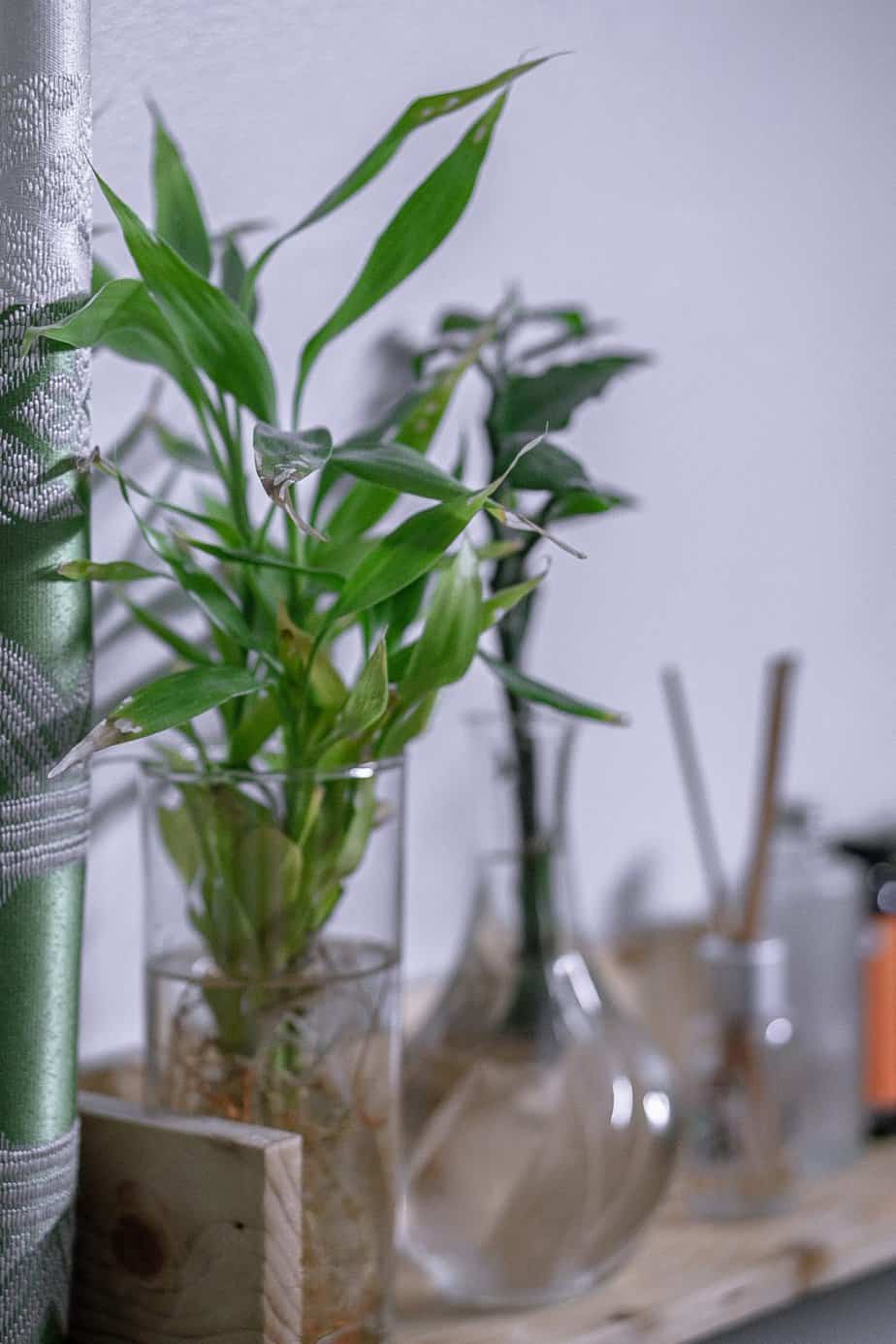 22. As natural air purifiers in bedrooms
More than just bringing a splash of green to the space, some plants can filter out harmful impurities. The spider plant, for one, is known as a toxin-busting houseplant.
Group a few varieties near your window to bring a little green to your sleeping space.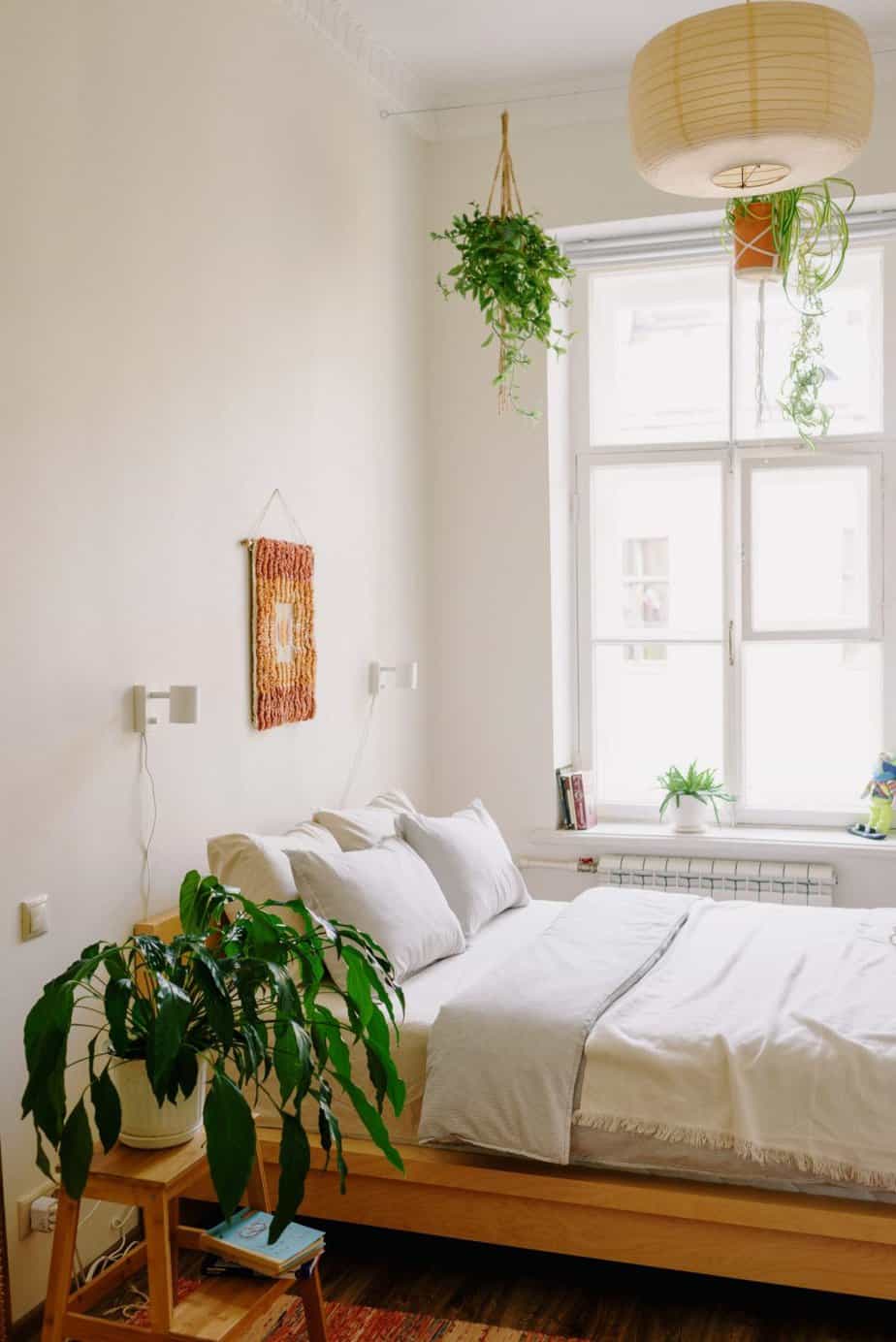 23. Fiddle leaf fig tree companion
Got a plain corner in your living room? A potted fiddle leaf fig can spruce up a dull home entertainment setup or a fireplace – place it at the corner, and voila!
This plant gives off a jungle-like vibe and can grow to 6 feet or taller, making it a stunning statement piece.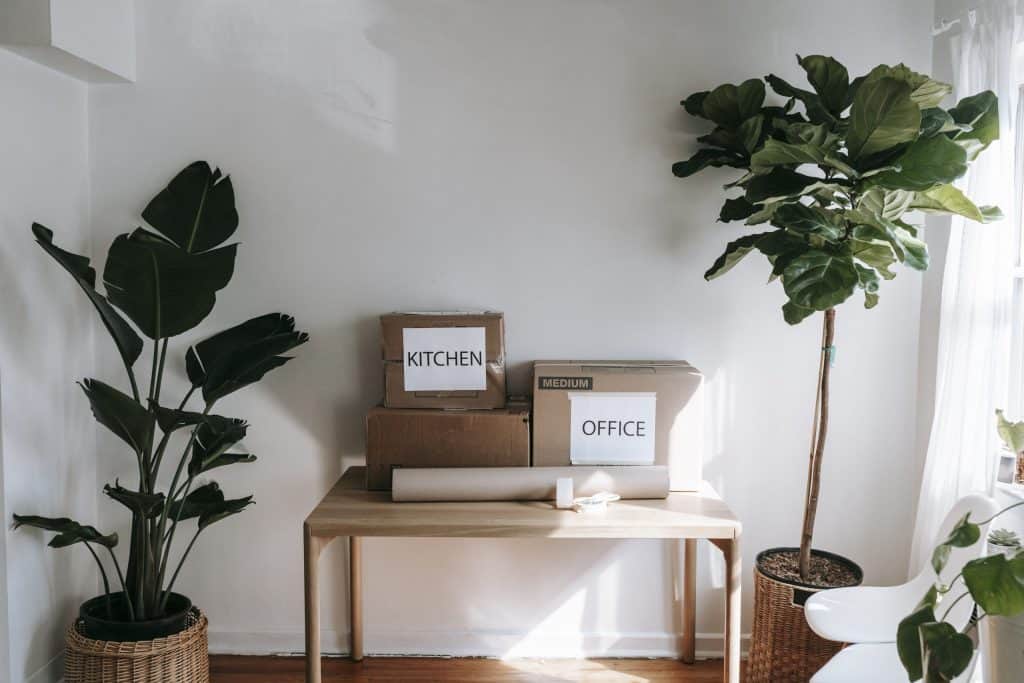 24. A living wall in the dining area
Boost your breakfast view or dinner party's atmosphere with a living wall. Here, the climbers are paired with shelving, bringing a jungle vibe to the modern setting.
Consider contrasting the greenery hue with other bright pieces to inject more colour.
25. Pared-back pastel pots
We love how these pastel pots provide a pop of interest to the space without being overbearing. They make a wonderful addition to a neutral-toned, contemporary room.
Mismatch the container sizes and patterns for added textures and layers.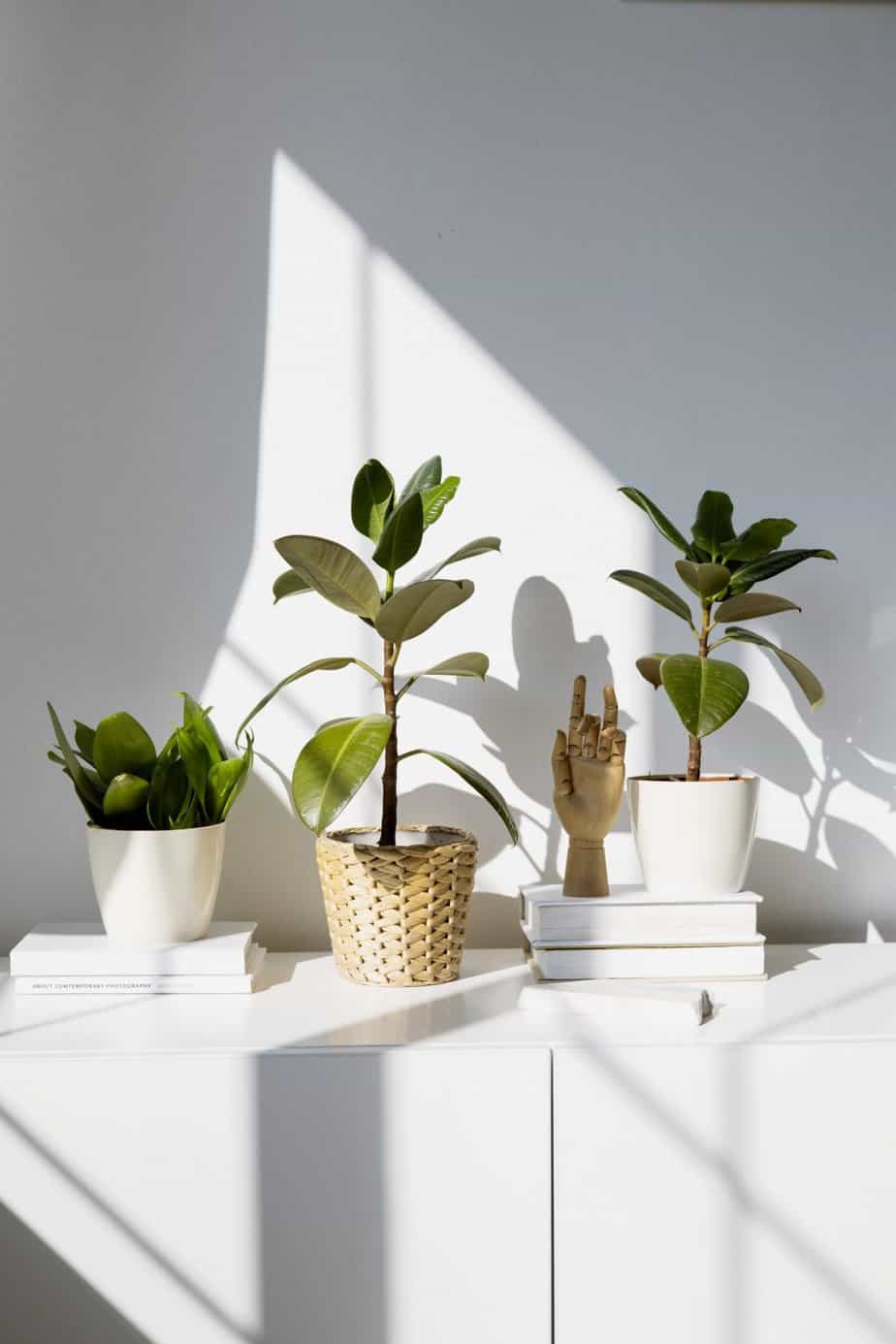 26. All the way up to the ceiling
No floor space? Make the most of your ceiling by suspending climber plants from the stark metal beams! Here, the hanging trellis adds to the eclectic styling of the room, creating drama.
27. Include bulbs into the mix
Plant in a large pot to make a striking centrepiece for your dining table or a kitchen windowsill. Daffodils, amaryllis, paperwhites and hyacinths make excellent candidates for growing bulbs indoors.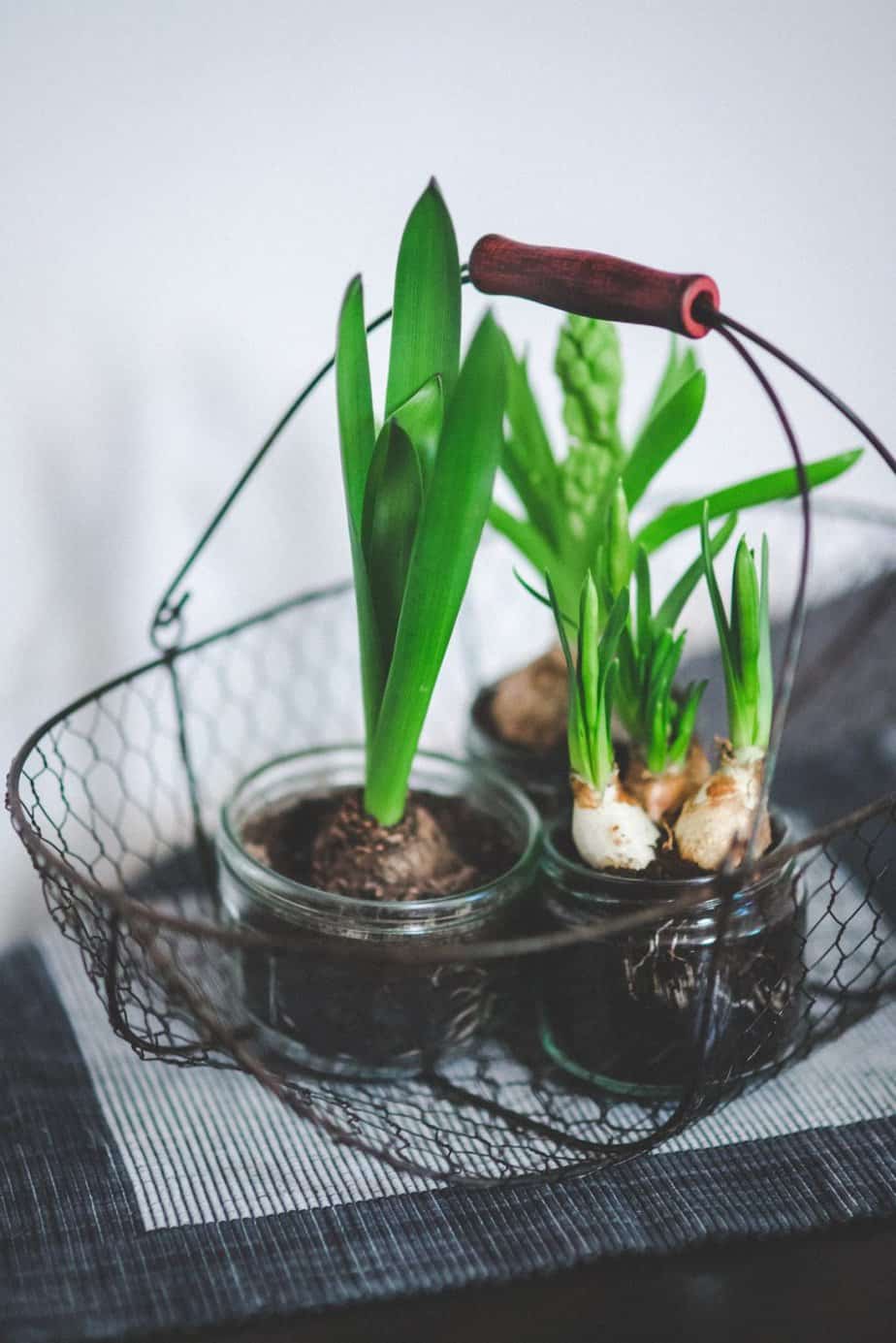 28. Lush and bohemian-chic
This set-up brings up bohemian-chic vibes to the living room. Full of plants, lots of comfy seating, and fuzzy carpet, it's got a lush-boho feel that you'll love!
Top tip: Choose terracotta for the pots.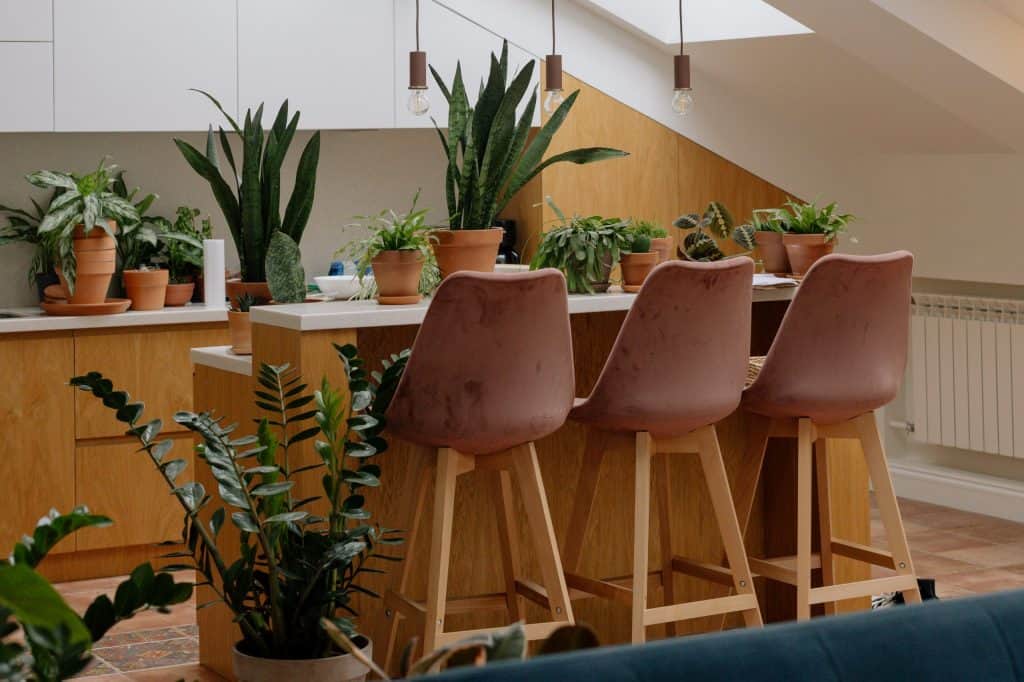 29. Surround the fireplace
This feature fireplace is brought to life with the surrounding plants. Use different plant shapes and textures and put them around the fireplace and on the mantle.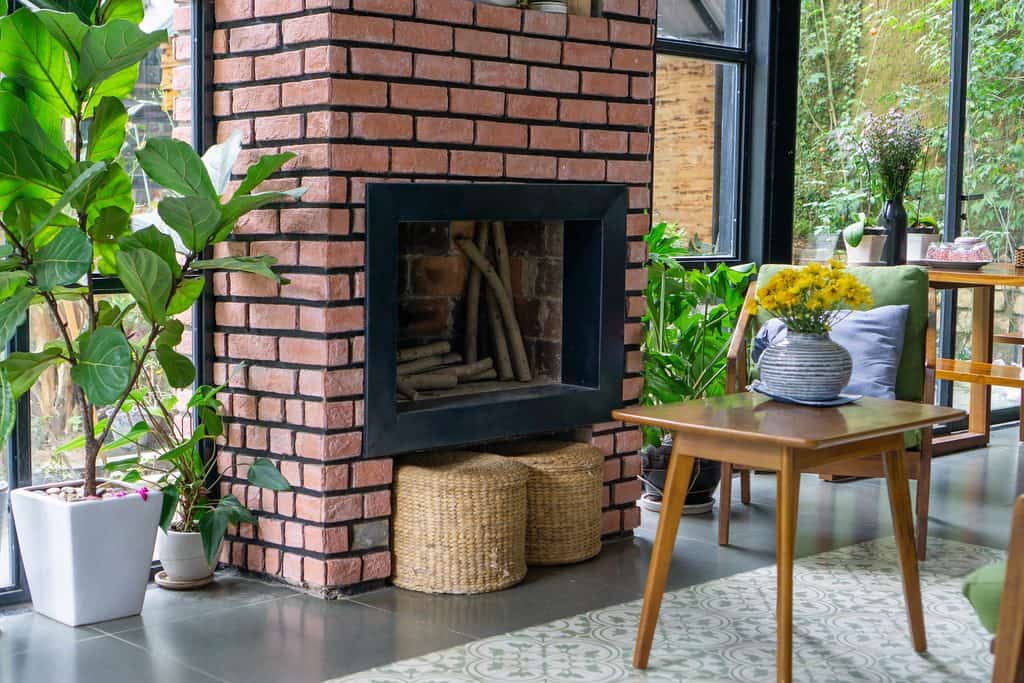 30. Take advantage of the natural lighting
See what time the sun comes into each room of your home. North/East-facing rooms get the sun in the morning, which is ideal for low-light plants.
In contrast, South/West-facing rooms get it at the end of the day, perfect for high-light blooms. If your plant is okay with low light, pop it in a North/East-facing room, and vice versa.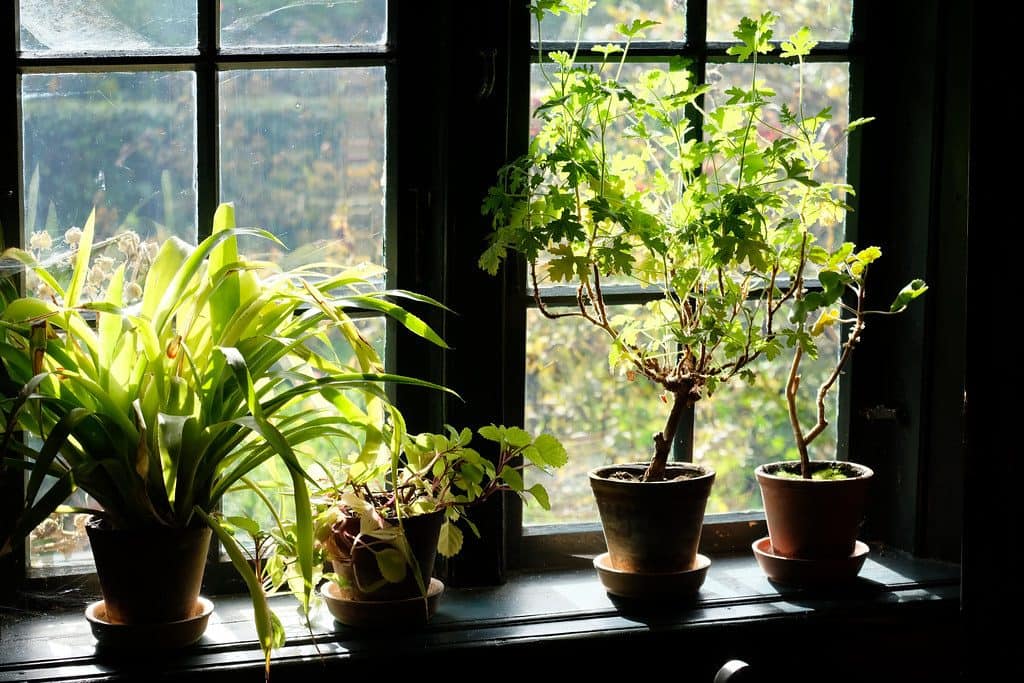 Round-up
It turns out that growing a lemon tree can also be done indoors! You can start a herb garden on your kitchen windowsill.
Or grow a living wall somewhere in your home with vertical planting. The possibilities are endless as long as your home's environment is suited to the greens.
Now you've got some inspiration, start bringing greenery into your home. Over time, you'll enjoy the benefits different indoor plants offer – and thank us later!
Shop Garden Shades