We love chatting to our customers and finding out how they're coming along with their new garden projects. That's why this week, we caught up with Marion to see how he was putting his newly purchased greenhouse to use.
A greenhouse helps extend the season and protect the plants from common field pests. It will also shield crops from excess cold or heat. They are a necessity for most gardeners who want to grow fresh fruit and vegetables year round but can be incredibly tricky to fit into your back garden due to their shape and size.
However, here at Garden Buildings Direct, we have a wide variety of greenhouses little and large – made out of a number of materials from polycarbonate to metal – and we pride ourselves on helping our customers and clients select the perfect piece for them, whatever the occasion.
So when Marion came to us seeking a fairly large unit to replace his old and outdated one, we were elated to help him out!
Marion already had a pre-existing greenhouse used to grow crops during the vegetation season, but it was beginning to become haggard due to weathering over time. So it was important that his new building wouldn't follow suit, and be left standing for an era.
He found the perfect pick in our BillyOh 4000 Lincoln Greenhouse – and coupled up with our ten-year anti-rot guarantee as a product staple, it was a real no-brainer for Marion.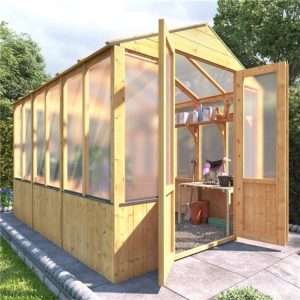 'I chose my building from Garden Buildings Direct after looking online at a variety of suppliers and checking out what was available locally.'
'I liked the style of the greenhouse and considered it to be good value.'
Marion was over the moon when our top-quality customer service team assisted him with any queries and qualms he had before purchasing the product, and once secured it was delivered quickly so he could get right to work building it.
'Initial inquiries with Garden Buildings Direct by phone met with a positive and helpful response.'
Upon arrival, Marion found the construction process super easy, using our step-by-step instructions provided to a sleek installation. 
And before he knew it, his new greenhouse stood in front of him, ready for decoration and use.
'Full support and advice provided, construction details provided in advance, delivery on time, complete and in good order, the delivery driver was very helpful and worked hard to assist my construction guys to get the delivery on site.'
You can see his Marion's full makeover below: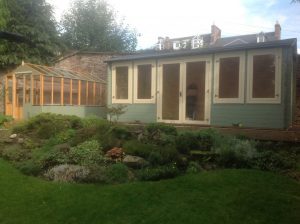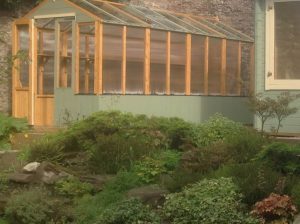 'I would be happy to recommend Garden Buildings Direct for service, price, and quality of products.'
If you're looking for an ideal space to grow plants and keep them protected from diseases, pests and other vermin, then a greenhouse is well suited for your needs.
Marion's greenhouse was erected adjacent to the summerhouse with the plain side backing onto the garden wall at the rear of the garden.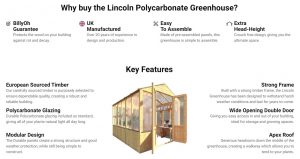 If you've got a great story about your BillyOh shed, summerhouse, log cabin or playhouse conversion – we'd love to hear it! Simply get in touch with us on our social media pages for a chance to feature here.
And why not check out some more of our customer stories here!
Shop Greenhouses