Backyards are often associated with gardening but not as much as with 'playing'. As much as parents benefit from cultivating, the same goes for children from having fun.
This is where these garden play area ideas come into play.
With a little effort and creativity, your back garden can be a place where their enjoyment meets learning. And these small garden play area ideas have got all the inspiration you need to create a place kids will love to spend time!
1. Invest in a playhouse
A playhouse adds extra fantasy to children's childhood (and a curb appeal to a plain backyard). It provides a safer and more controlled environment, making one a worthwhile investment.
Have a look at our most premium and exciting playhouse yet, the BillyOh Lookout. The design has been carefully considered to ensure maximum fun and entertainment.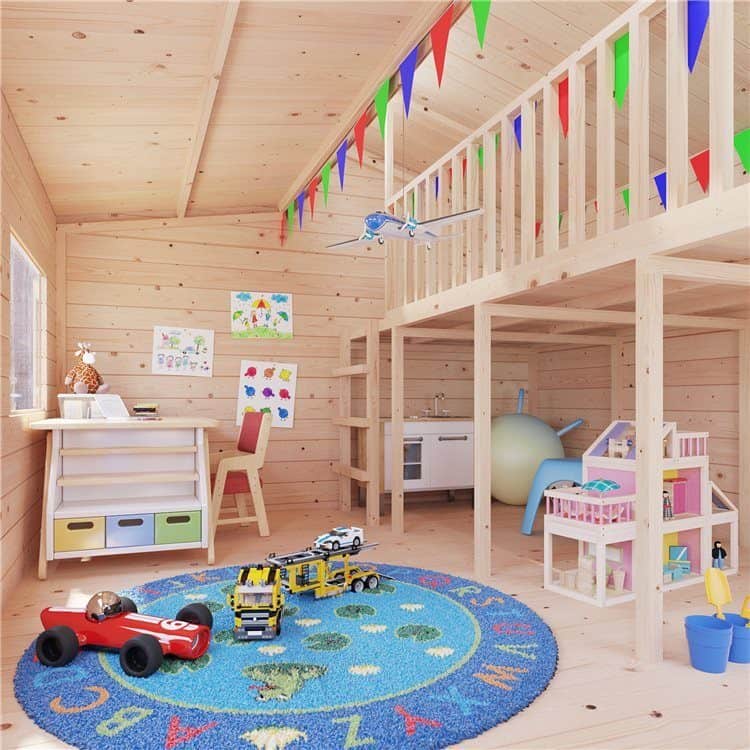 2. Get a corner sandpit
A bit of a sand mess in the garden won't sure hurt. For one, sand play is great for developing your kid's touch senses.
Movements such as digging, scooping and pouring also add to their motor workouts. The BillyOh Cabana Sandpit will give them delight while protected in the shade.
The fully-adjustable canopy can be raised, lowered, and rotated for greater sun protection.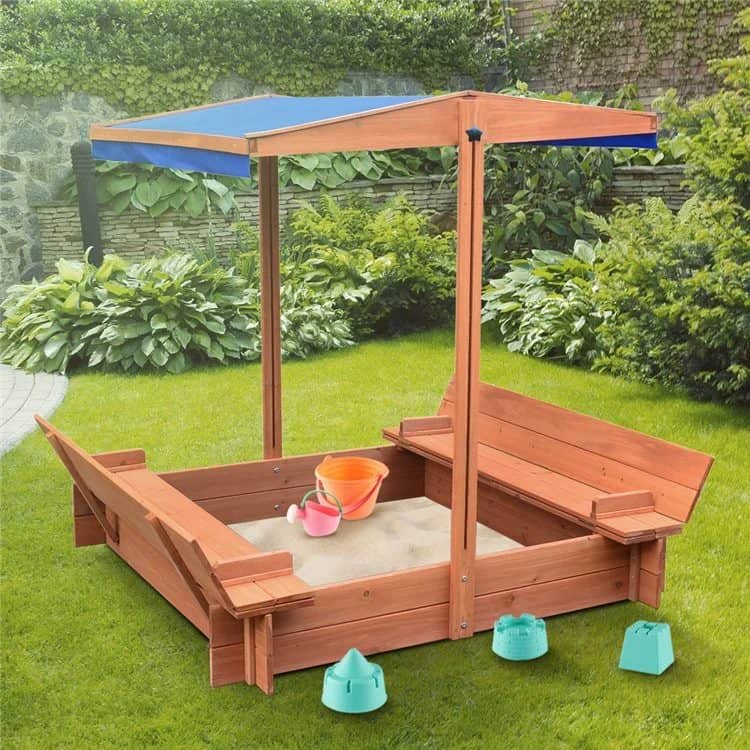 3. Right, get a slide
Slides are a perfect way to add another dimension to your kid's small garden play area. If you have a sloped yard, take advantage of the slant plot with a long slide.
Or you can attach one to your tower playhouse for endless fun – just like this Mad Dash slide in forest green finish. Safety-tested for children and made from UV-resistant plastic.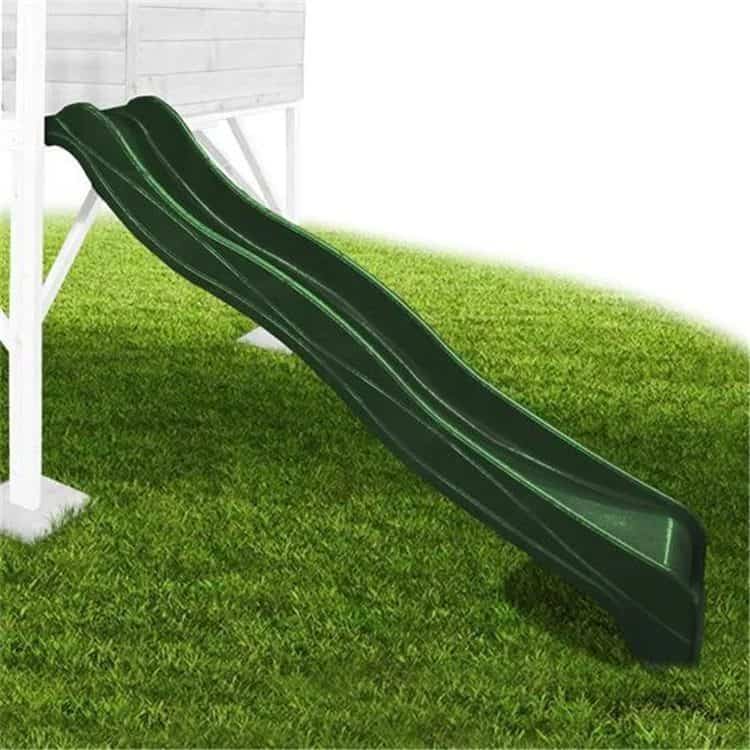 4. Mini sledge station
Kids this age need physical activity to build strength, coordination, and confidence. And sledging makes an excellent outdoor exercise for them – yes, even in the yard as long as you have sledges.
Make the most of the snow day with the family this year with this Mad Dash Meerkat sledge. Made from durable blow-moulded plastic for durability.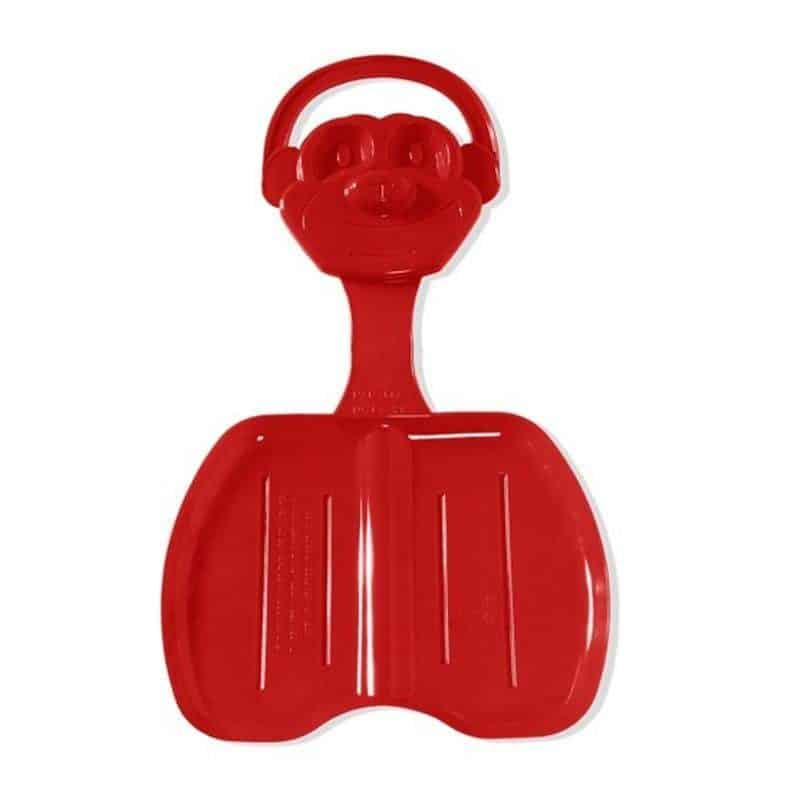 5. Chalkboard on the fence
Blend creativity with playtime and get them to indulge in artsy outdoor projects. A chalkboard installed on the fence is a great starter.
Add a hanging bucket loaded with colourful chalks. You can also build a frame around the board using old pieces of wood and finish the look with spray paint.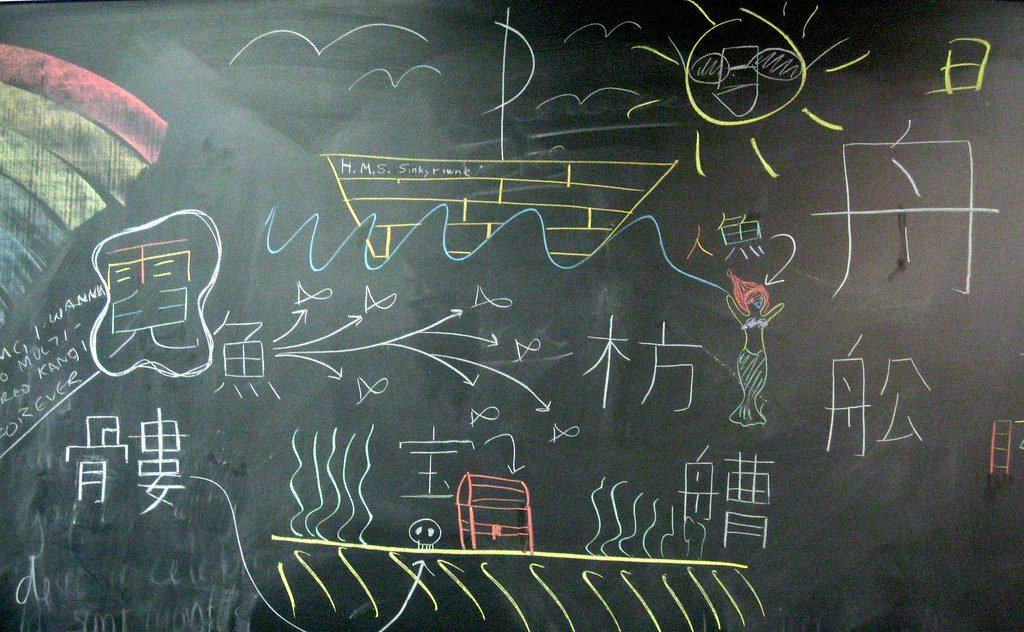 6. DIY music wall
Grab household items and a few percussive instruments to recreate this music wall! Include an old xylophone and bicycle wheel that makes interesting sounds.
Include kitchen items such as spatulas, plates, container caps, and more. Fix them to the fence, and your kids will have their own musical sensory garden.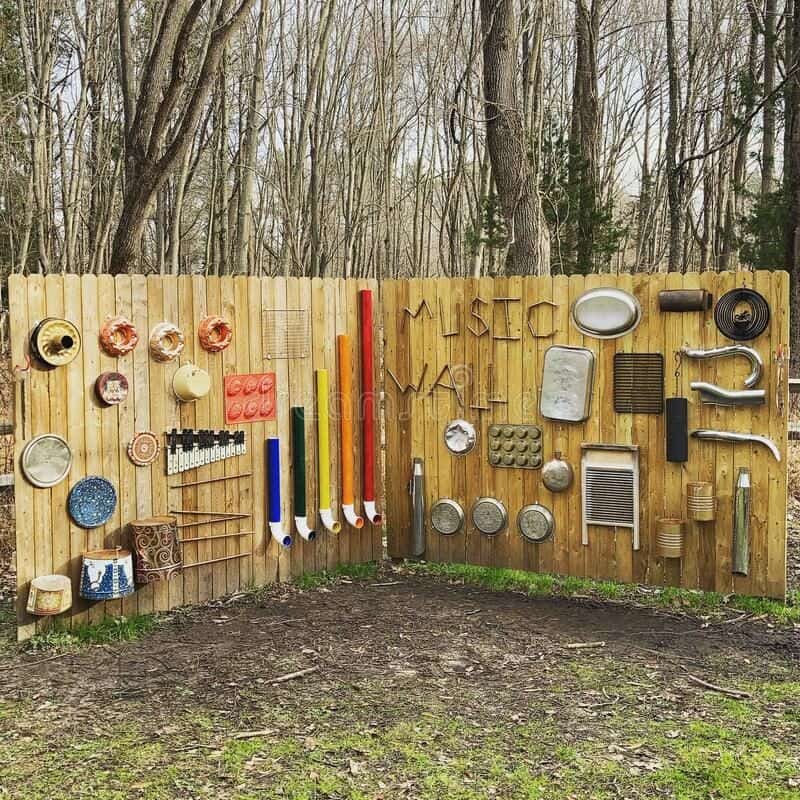 7. Hopscotch stepping stones
This huge version of the classic game Hopscotch requires no effort to build. All it takes are concrete pavers, colourful paints and a good hand.
Include red, blue, green, orange, yellow, or even black and white to make everything vibrant. Put the stones together, be it on the lawn or mulch, and let the game begin!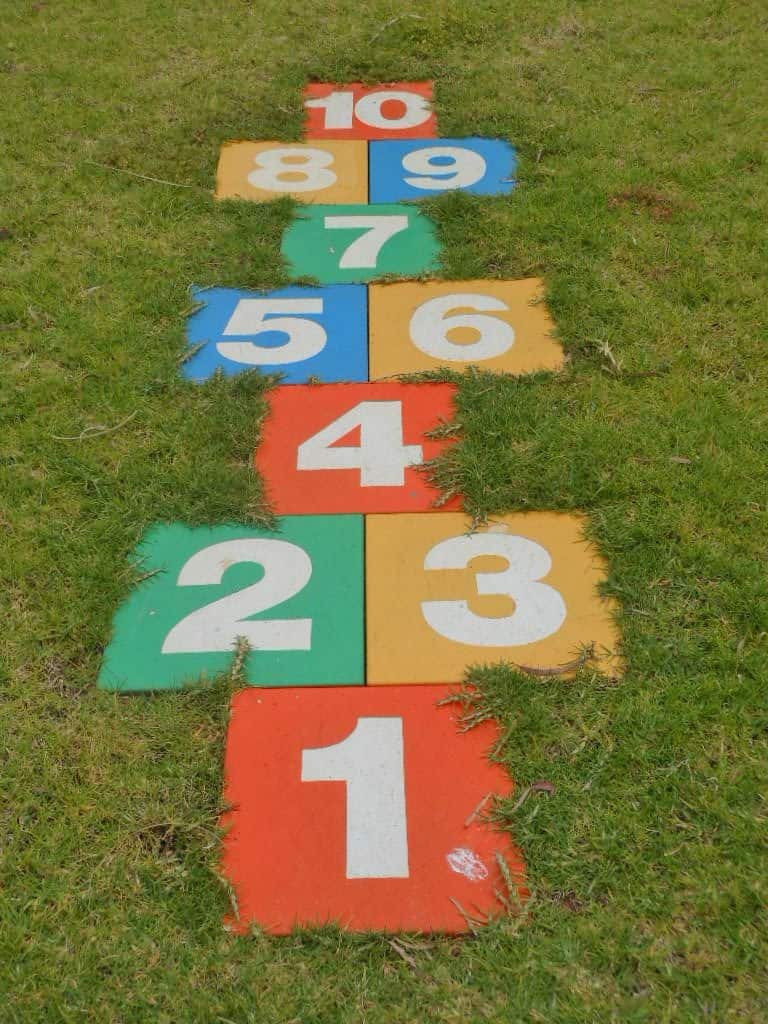 8. Tyre play area
Tyres can be quite handy when crafting a creative garden play area for kids. For instance, arrange a set of tyres in a cone-like shape to define a backyard space in the corner for the kiddos.
Or use them to build a small agility course to embrace their inner ninja. Another DIY is to line a few with cushions, and voila! they have comfortable seating.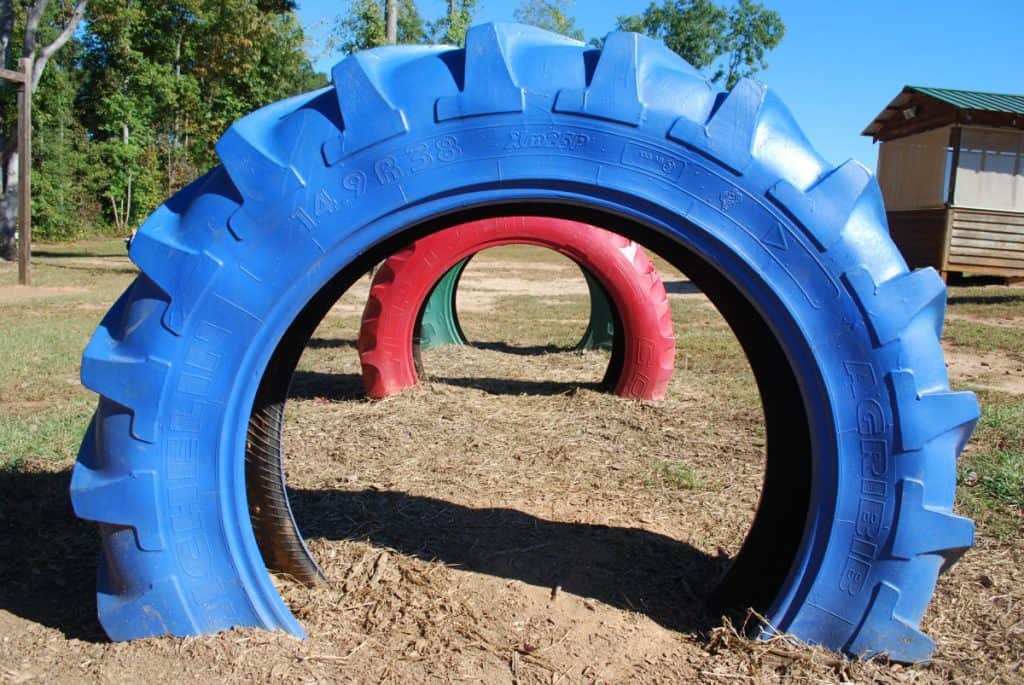 9. A teepee hideout
A teepee creates a cosy area for quiet reading or relaxing, making it a great alternative to a standard tent. Usually made of canvas, it provides shade and also is smaller in size than a playhouse.
You may invest in a ready-made product or build your own. This DIY green bean teepee has a unique approach and is easy to make.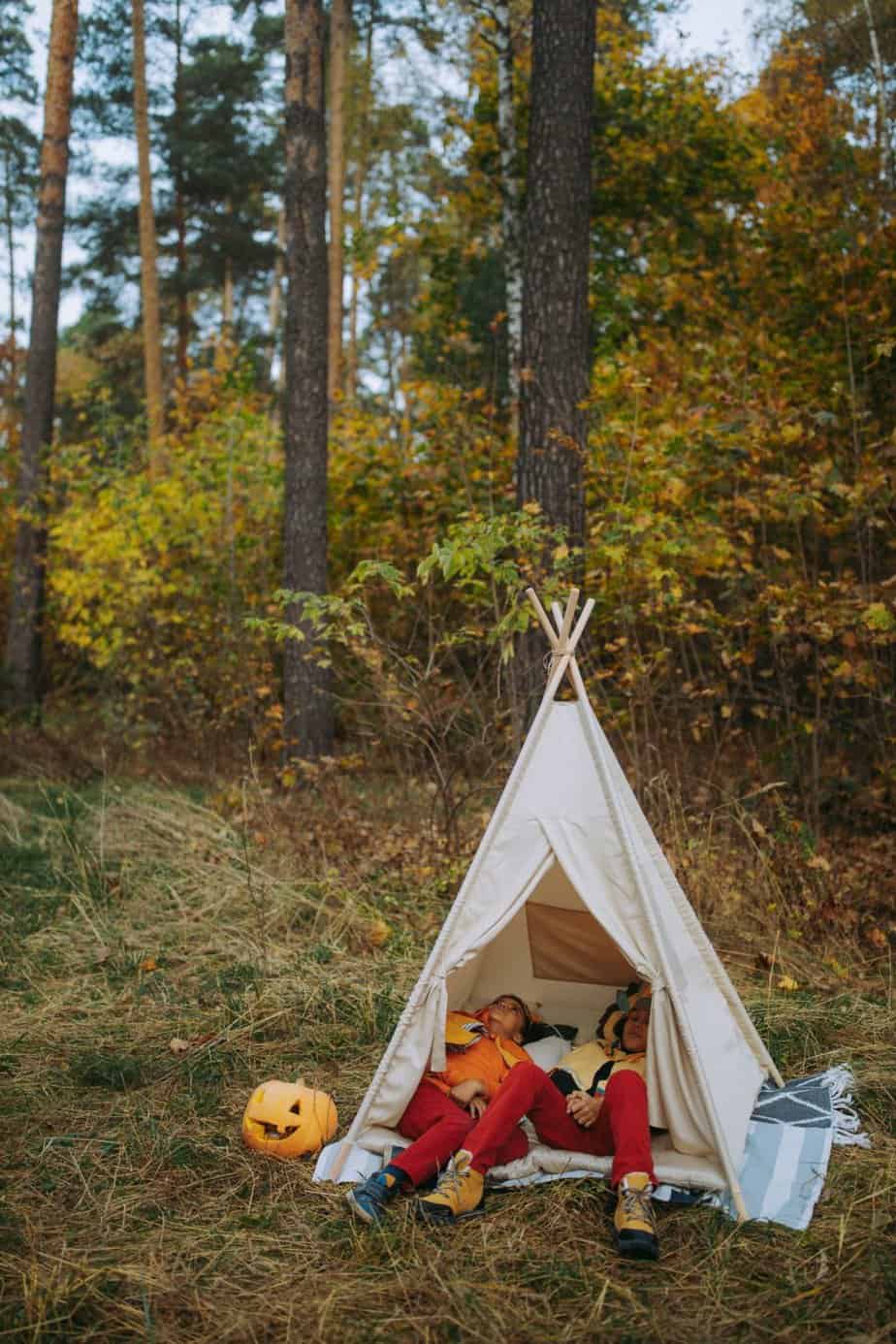 10. Backyard bike ramp
A homemade ramp using pallets makes those bike riding experiences challenge-loaded. Cycle up the ramp, take turns, and stay straight; kids will find this pedalling game amusing.
Put a few large tyres at the bottom of the ramp to achieve a curved shape and slope-like bumpy road. For a modern touch, use beam supports instead, just like the one below.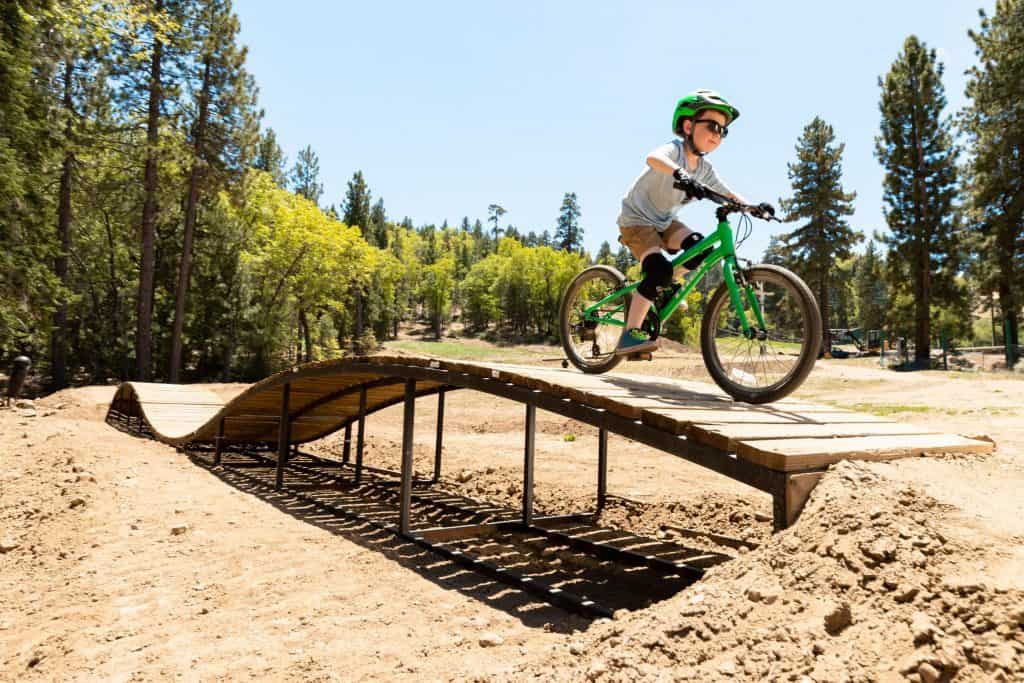 11. Use artificial grass
When it comes to garden play areas, nothing beats artificial grass. Compared to a natural lawn, it's more durable and enables kids to play without mud and dirt.
Best of all, it offers a cushiony spring to help absorb shock and minimise the severity of fall injuries. And as for the parents, the maintenance work and cost are lesser. A win-win!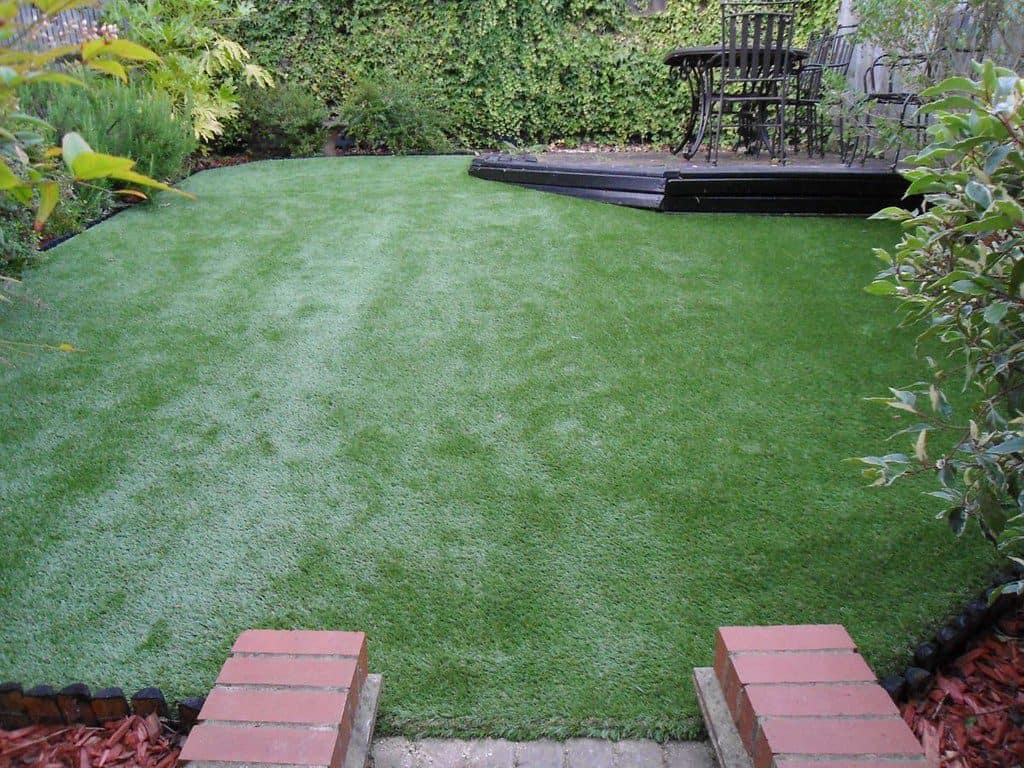 12. Go up with a treehouse
For a child, there's nothing more magical than a treehouse. If there's no tree, build a raised platform for your kids to have imaginative ways to get up and down.
Add a rope ladder and slide for extra whoopee moments. Monkey bars will also do if you're feeling a bit ambitious.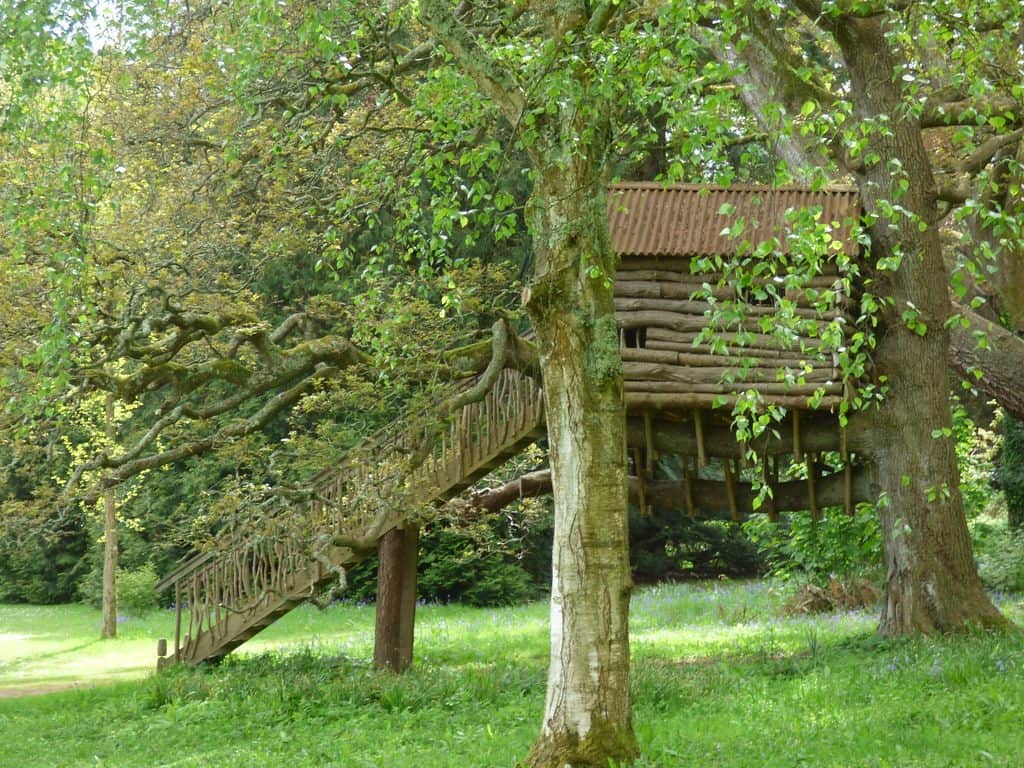 13. Get a swing
Not only does swinging be fun, but it also develops the sensory system, which then benefits kids. As they learn how the swing moves and how they can sit on it and make it move, their sensory system grows.
A simple garden play idea indeed but with amazing perks. Have it DIY-built using old timber, or invest in a swing set.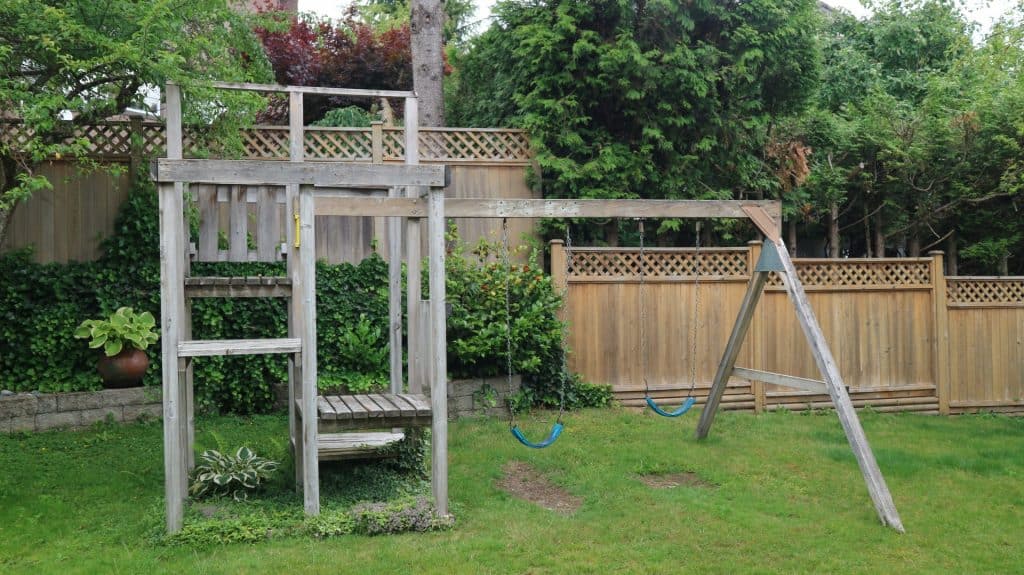 (Image Credit: Public Domain Pictures)
14. Pirate's ship playhouse
Set sail for fun and adventure by having the kids hop aboard the pirate ship playhouse! Have a look at this one with simple panel construction with red painted detail.
Using wood materials, you can build one from scratch or get creative with cardboard – the more, the bigger it can get.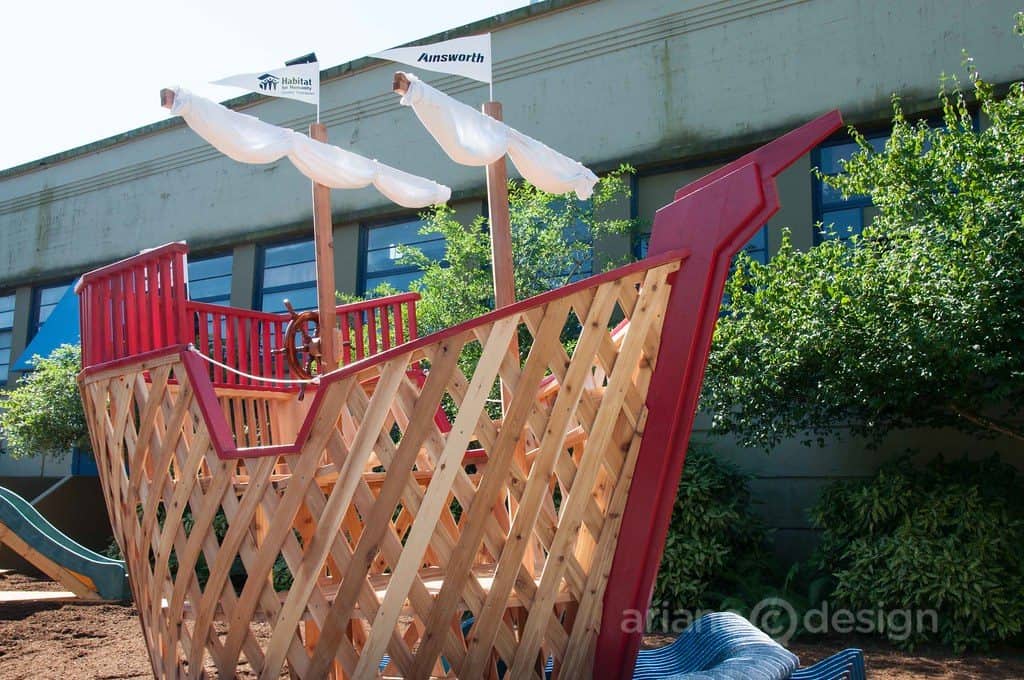 15. Gardening booth
Grow their love of gardening by giving them a dedicated station for it. Prepare a mini potting table, kid-sized wheelbarrow and garden tools in a canvas bag.
Encourage them to grow a pizza garden, starting with planting tomato, basil and pepper. Like playing, gardening provides engaging, moderate exercise.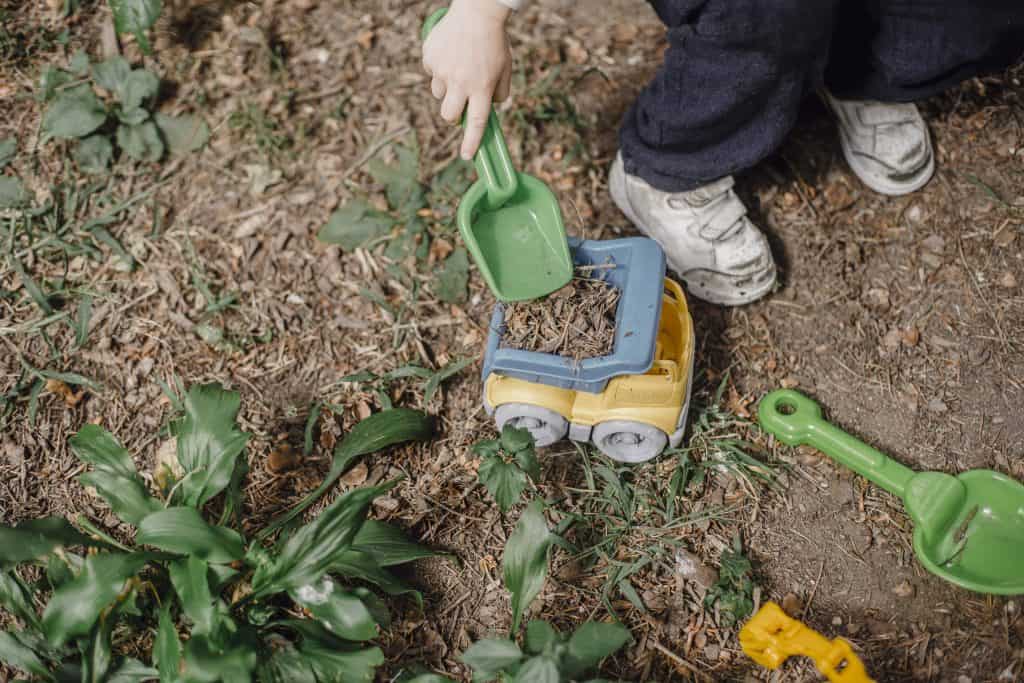 16. Don't skip the trampoline
If you can't think of anything fun to add to the backyard, you can never go wrong with a trampoline. Trampolining has a lot of physical benefits for kids and adults alike.
And there's just something about jumping around on one – simply, hours of fun for the whole family! Enjoy jumping together and playing card games there.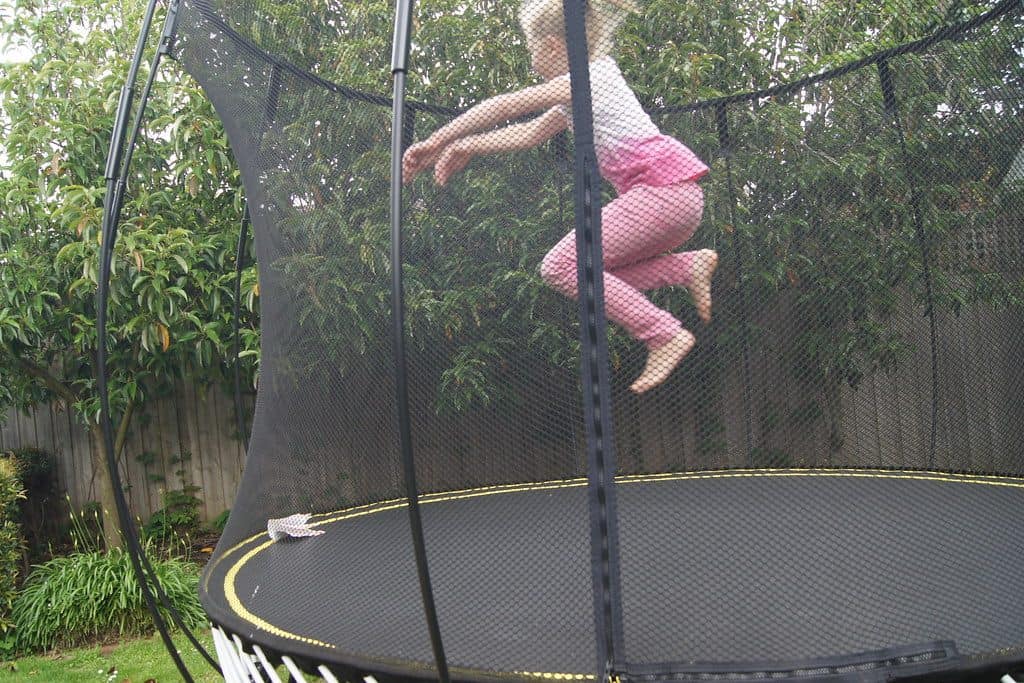 17. Paddling pool for summer
Paddling pools are a must for hot days, and your garden should have one for the kids at least. A small pool is ideal for first swimmers, though you can opt for water slides for the older ones.
Either way, it can keep the kiddos cool, well-entertained, and active in the summer. If you want to join the fun, consider an inflatable hot tub.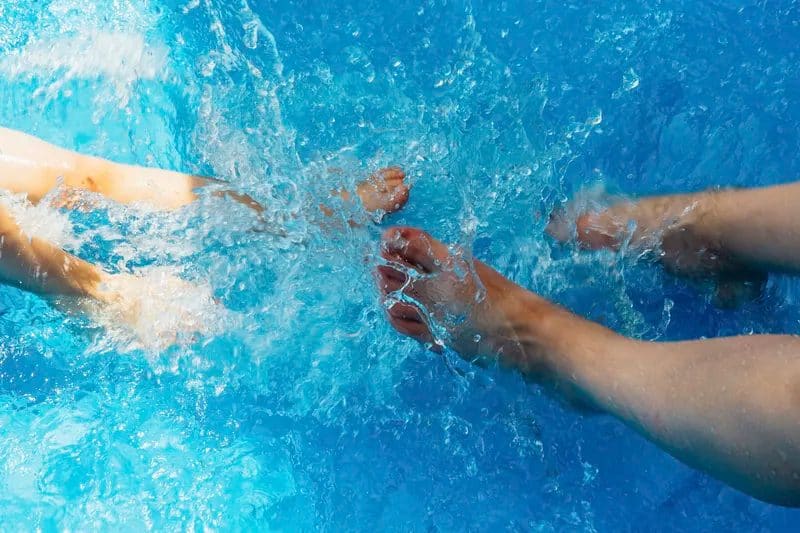 18. Climbing frame addition
Climbing frames help children to play imaginatively and to be creative. Almost every playground has it, and adding one to your outdoor space only makes sense.
Go for a small frame set to suit your humble plot. For DIY, you can attach the structure to an existing playhouse to create a jungle gym.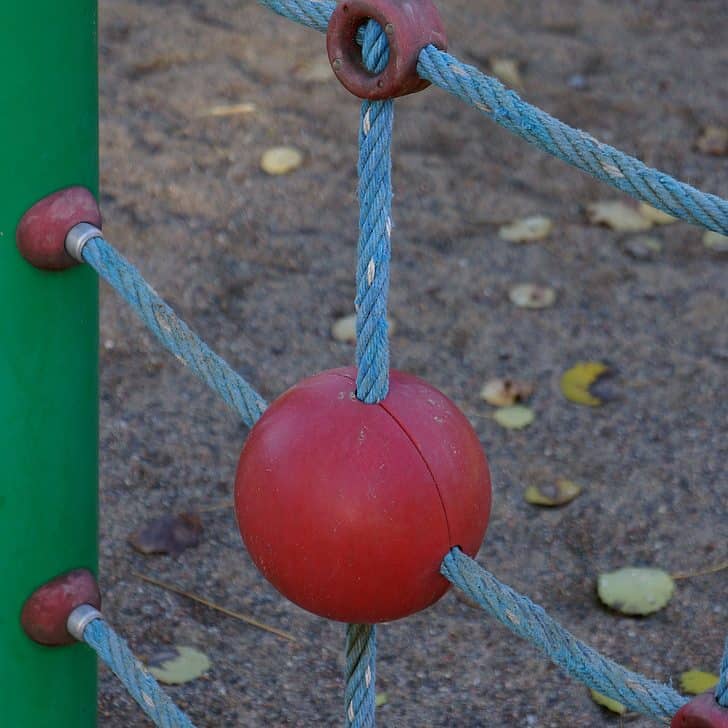 19. The space hopper zone
Have you heard about these space hoppers? Basically, they're rubber balls with handles, allowing one to sit on them without falling off.
Enter the space hopper race, which is an excellent outdoor game idea. Leave some space in the yard, line up the space hoppers, and draw a starting and finishing line on the lawn or ground.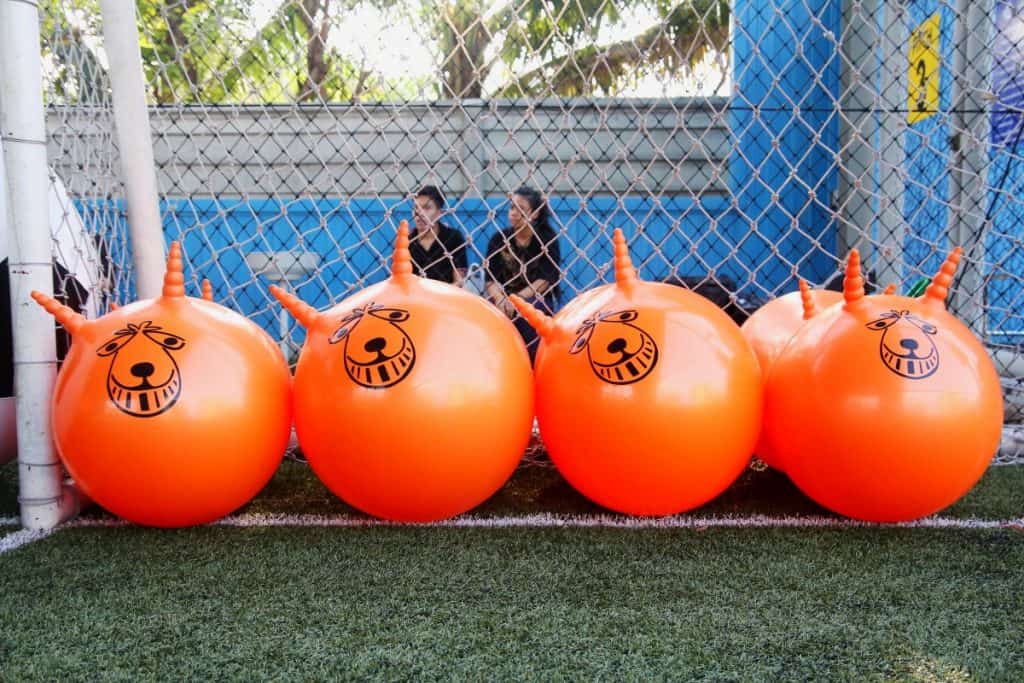 20. Up the challenge with a climbing wall
It's fair to say that most parents wish their children had more focus, concentration, and patience. With rock climbing, kids can hone these skills through time on the wall.
Climbing is a great outdoor activity, and putting up a climber doesn't take up too much space in your yard. This sport also builds fine motor skills and hand-eye coordination. All these besides the fun and games!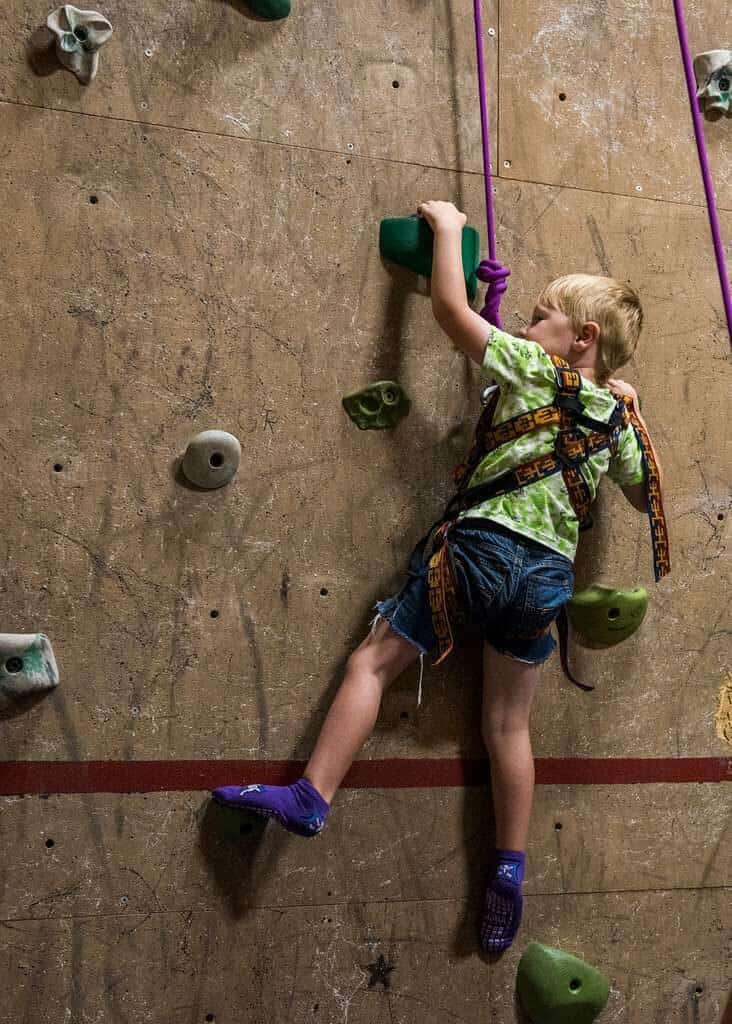 Round-up
This list proves that a garden, no matter the size, has the potential to be more. In this case, it's a play haven for the kids, ensuring they have the best leisure outdoors – no gadgets involved.
Your children will soon be raring to go into the garden! And what's a garden play area without a playhouse? Check out our awesome range of kid's playhouses.