We love to catch up with our customers to see how they're getting on with their garden buildings. And seeing what Ben did with his BillyOh Kent Garden office was a real treat!
Why Buy?
Ben and co went for the BillyOh Kent in our 4m x 3m to create "an additional workspace that was separate from the rest of the house" as well as "a place we could go for some peace and quiet away from the children!".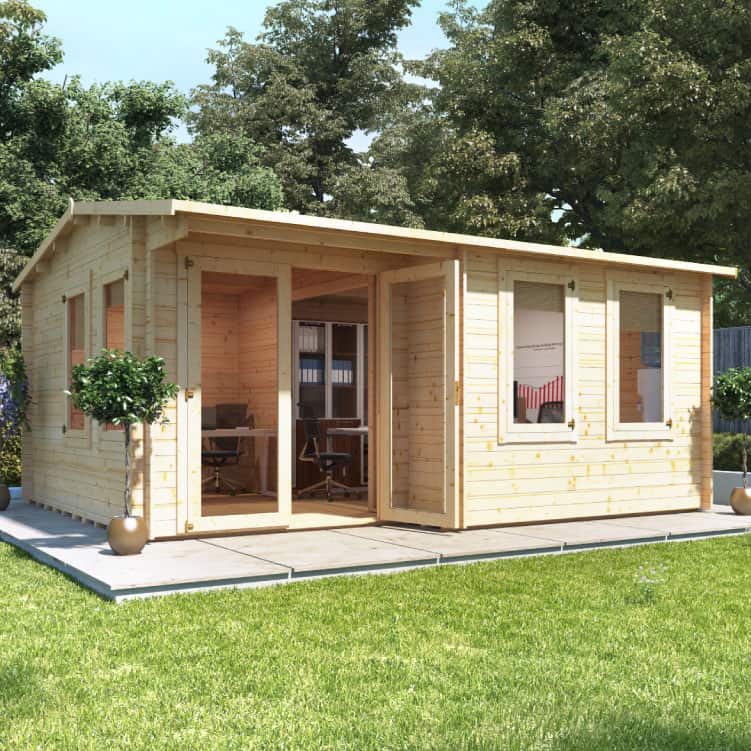 They were first taken with the "look and style of the Kent Garden Office" with its customisable cladding thickness and offer of pressure treatment. "It fits perfectly with the rest of our garden decor. We also love how customisable the building is, both pre-purchase and post-purchase."
Fully Customisable
Ben "wanted to use the build all year round", so he added "thicker flooring and roofing and selected double glazing". "After construction, I fully insulated the building and finished with smooth plaster."
Luckily for Ben, "this build was relatively straightforward". By simply following the comprehensive instructions provided with every BillyOh purchase "there isn't much that can go wrong."
"The website made things very easy to choose and customise our desired building."
 Ben's BillyOh Kent
So how is their Kent being put to use? Well, "the building is now used as [Ben's] office, gym and relaxation space." And with a movable internal wall on the larger models, it's easy to build a multi-functional space.
"I don't think we could have purchased a similar building for less than this cost."
Ben's Kent is now "somewhere we can go to get away from the noisy family house. It provides a little sanctuary for each of us if we want quiet time, need to concentrate on work or fancy a quick run on the treadmill". Nice!
(Credit: Wood-Create)
So if you want "the perfect quiet space where we can escape and focus on work, relax or exercise", consider investing in your home office. Like Ben, we know that a "house can be pretty hectic at times". But with their new garden room, they've got "somewhere separate from the house, where we can do what we want, uninterrupted".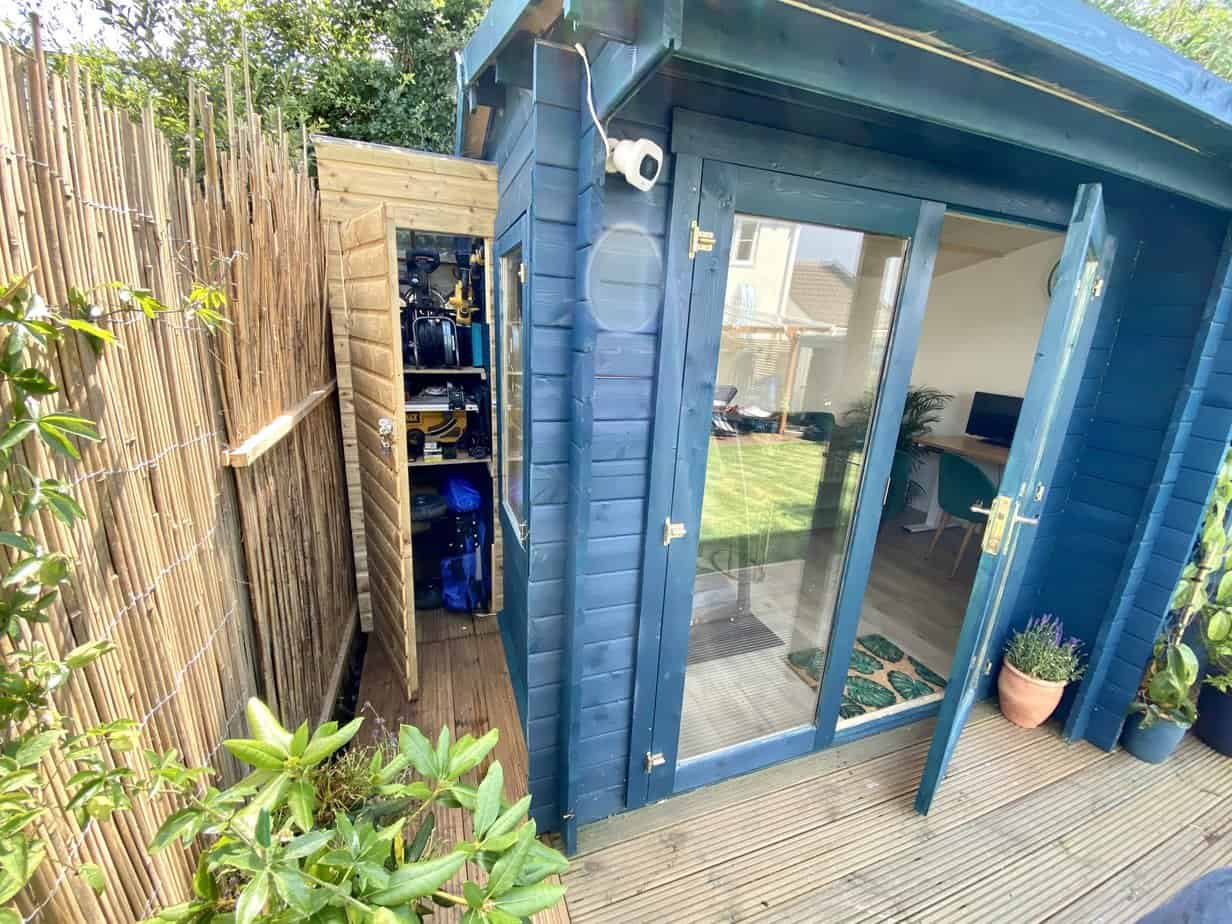 (Credit: Wood-Create)
And we have to say, it looks fantastic! With the outside painted "midnight blue" and the building "surrounded with plants and flowers", it's a wonderful retreat at the bottom of the garden. Then, "the interior is finished with smooth white walls, laminate flooring and a wood-clad ceiling."
(Credit: Wood-Create)
As for the cosy interior, Ben's also "added a large desk, sofa and treadmill along with a few extra plants to make the space feel vibrant and calming". Couldn't do it better ourselves.
The Buying Experience
So why did Ben choose Garden Buildings Direct? Well, "we love the GBD and BillyOh website.  There are similar companies out there but the GBD website was easy to navigate and the checkout process was straightforward".
"There are so many options and the buildings could be customised to suit our needs."
"This is the second building I've purchased from you and it's been very smooth on both transactions. All the bits were there and they arrived when you said they would. I would happily buy from you again."
Ben's Top Tips For a Garden Office
Plan Your Space "Decide what you want from your garden office or building. Be sensible with the garden space you have available and check planning permission restrictions before you get started. They probably won't affect you but it's important to check."
Think About Insulation and Opt For Thicker Walls"If you want to use the space all year round, think about insulation and opt for thicker walls, floors and ceilings. This will help keep heat in during the winter and keep you cool in the summer."
Allow Extra Money For The Base and Finish"In total, the actual building only accounted for about half of the total cost of our build. The other large costs were the wooden frame base and all the insulation and plasterboard to finish the interior."
Allow Yourself Time To BuildAfter the main structure, "all the finishing will take more time. Aim for construction in the warmer months of the year as the weather can be a real hindrance on the build."
Amazing! All thanks to Ben and if you want to read more you can even get more info and updates, over on his blog. Or, click below to shop for your very own BillyOh Kent.
Shop The BillyOh Kent