We love to catch up with our customers and see how they're getting on with their BillyOh garden buildings. So we caught up with someone who's completely transformed their log cabin.
Hi there, what's your name?
Hi, I'm Sophie.
And Sophie, which outdoor garden building did you go for?
I went for the Freya Pent log cabin.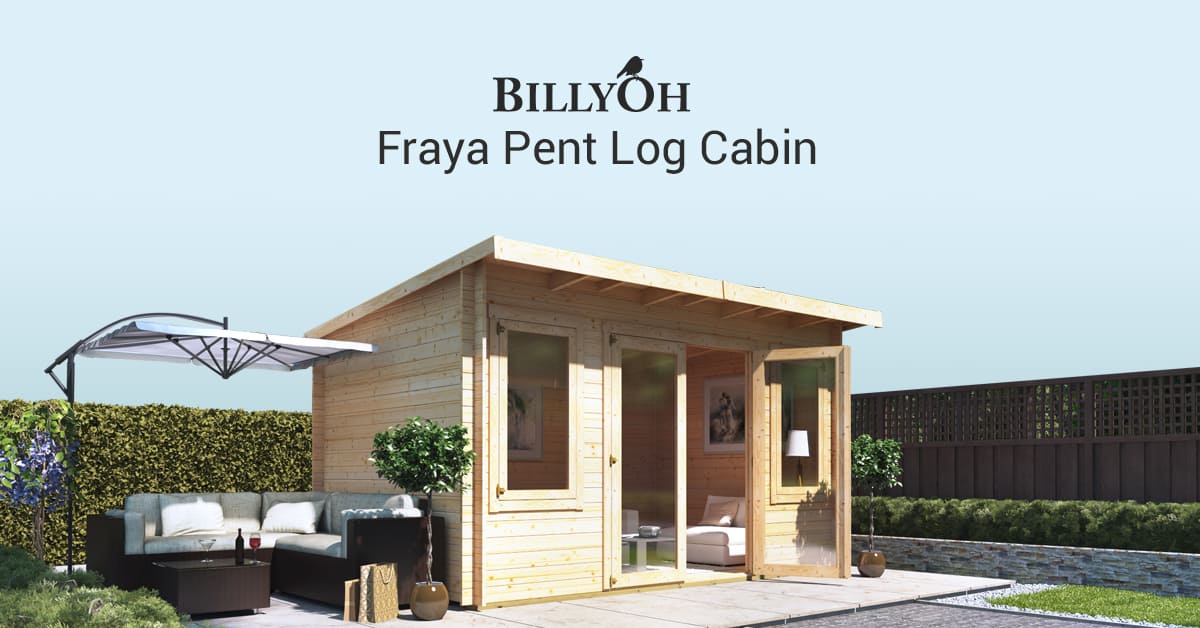 What made you pick the Fraya pent in particular?
The size was perfect for our needs when we planned out the space and we loved the modern design.
Sounds like you made a great choice! So, what're you using your outdoor building for?
Primarily as an office, but it has a sofa and entertainment system which we use in the evenings when we want to be outside.
BillyOh Fraya Pent Log Cabin Exterior
Great idea! What would you say your new garden building has allowed you to do that you couldn't before?
Work in peace! It's so enjoyable feeling like you're outside with the comforts and set up of a real office inside.
Fantastic. Have you decorated your garden building then?
It has a very monochrome finish with textures, then softer linens and a rug to bring the space together.
Sounds cosy. What's your favourite thing about your building?
Being able to sit in the garden all year round in pure comfort.
BillyOh Fraya Pent Log Cabin Interior
And what made you choose Garden Buildings Direct?
I found them online – the choice and size selection was great and the price point suited our budget.
Aw, thanks, Sophie. And how was your experience with us?
Communications from customer service were efficient, even with the few niggles we did have.
Almost done – any top tips for anyone wanting to create their own home office?
Don't hesitate! Make the space as multifunctional as you can so get the most out of it.
Great tip Sophie and thanks again. Where can people see more of your garden building?
They can find me at @housewithnoname on Instagram.
Wow, it sounds like Sophie's is really making the most out of her Fraya log cabin. So if you've got a fantastic story about your BillyOh shed, summerhouse, or log cabin conversion – we'd love to hear. Simply get in touch with us on social media for a chance to feature here.
But don't just take Sophie and our words for it – check out some more of our customer testimonials.
Shop Garden Offices