We love to catch up with GBD customers to see how they're getting on with their garden buildings. So this week, we had a chat with interior designer Sophie to see how she'd transformed her new log cabin into a garden office!
Sophie is no stranger to interior decoration and renovations, and her Instagram is jam-packed with aesthetically pleasing projects that she's completed over the years. Honestly it's one of the best we've ever seen!
She decided to branch out and really test herself this year by creating an external workspace. Sophie wanted a serene and professional environment to work from, while still enjoying small home comforts.
'Work in peace! It's so enjoyable feeling like you're outside with the comforts and set up of a real office inside.'
After picking the perfect spot in her back garden, Sophie wasted no time in searching high and low for the ideal workstation – and she found it with our BillyOh Fraya Pent Log Cabin.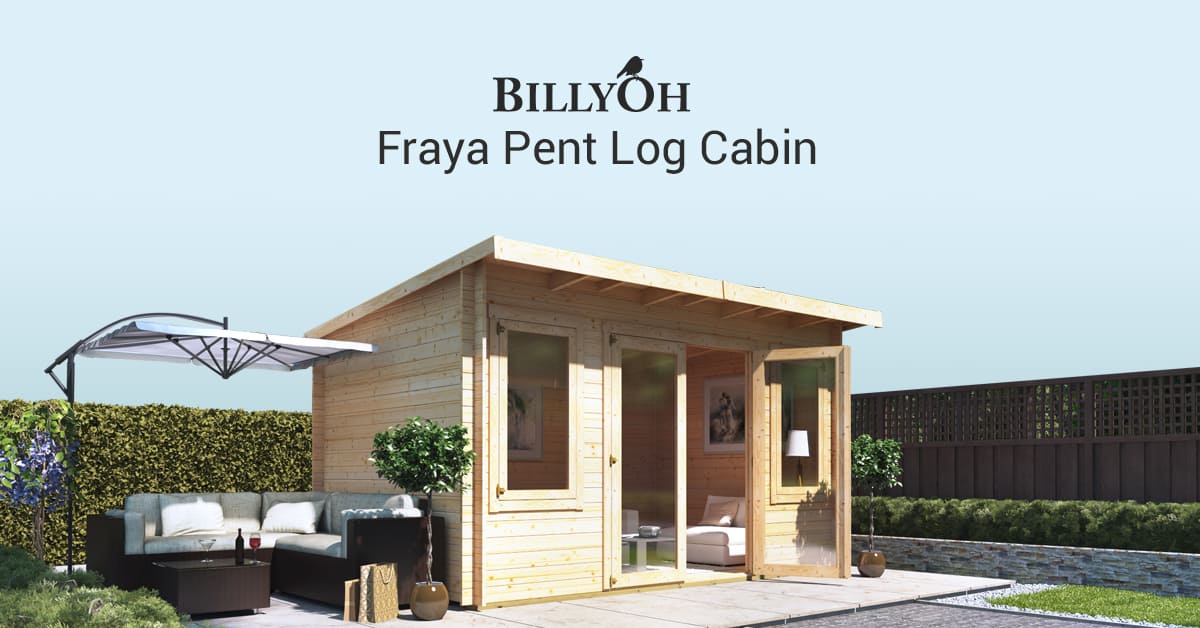 'The size was perfect for our needs when we planned out the space and we loved the modern design.'
Sophie used her passion for minimalist design while decorating her new home office. Upon delivery and construction, she painted the exterior black and fitted spotlights to really make the building pop out at night.
The interior has a monochrome finish with creative textures, with hardwood floors and softer linens, and is topped off with a shaggy rug to tie the place together.
Sophie also uses the building as a snug when she wants to spend the evening outside, and has installed a flatscreen TV and a sofa to relax and unwind after a hard day's work.
'It has a sofa and entertainment system which we use in the evenings when we want to be outside.'
You can see the full extent of Sophie's makeover below:
Another great job from a fantastic customer, and it's clear to see Sophie has really made the most of her new building! If you want to check out her home office or her decorating ventures, then check out her Instagram – @housewithnoname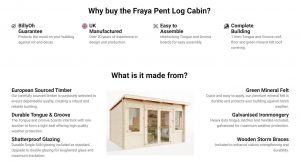 If you've got a fantastic story about your BillyOh shed, summerhouse or log cabin conversion – we would love to hear it! Simply get in touch with us on our social media pages for a chance to feature here.
And why not check out some more of our customer stories here!
Shop Garden Offices