We love catching up with our past customers to see how they're getting on with their garden buildings. That's why we were over the moon when Evie reached out to tell her about her log cabin summerhouse story!
Hi there, what's your name?
I'm Evie.
And Evie, which outdoor garden building did you go for?
I picked the Billy Oh Darcy Log Cabin. 
And what size did you get your Darcy Log Cabin in?
I went for the 12ft x 8ft model.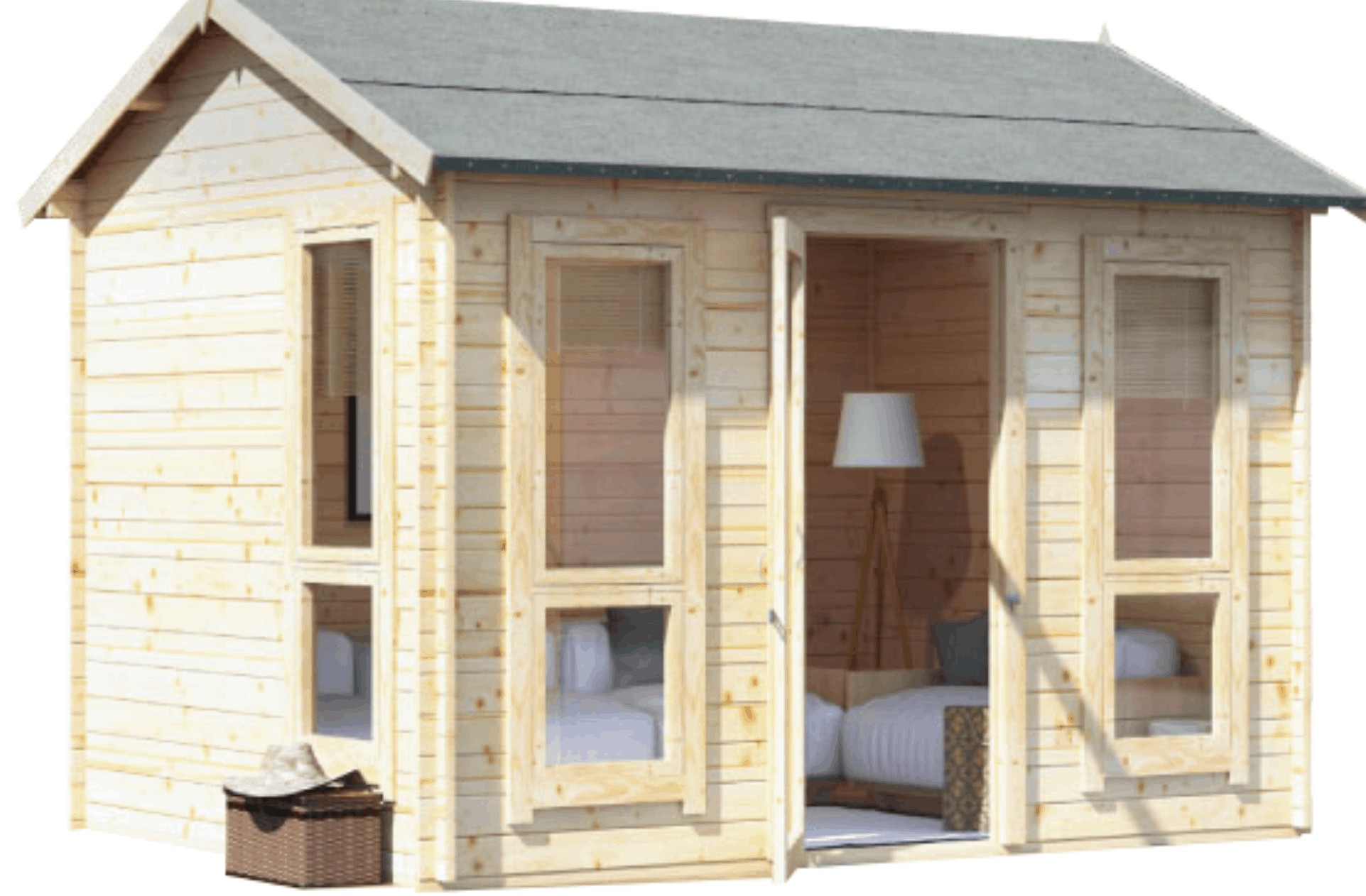 What made you pick this particular model?
I loved the layout of the doors and windows, and also love love love the roof!
Evie's BillyOh Darcy Summerhouse Exterior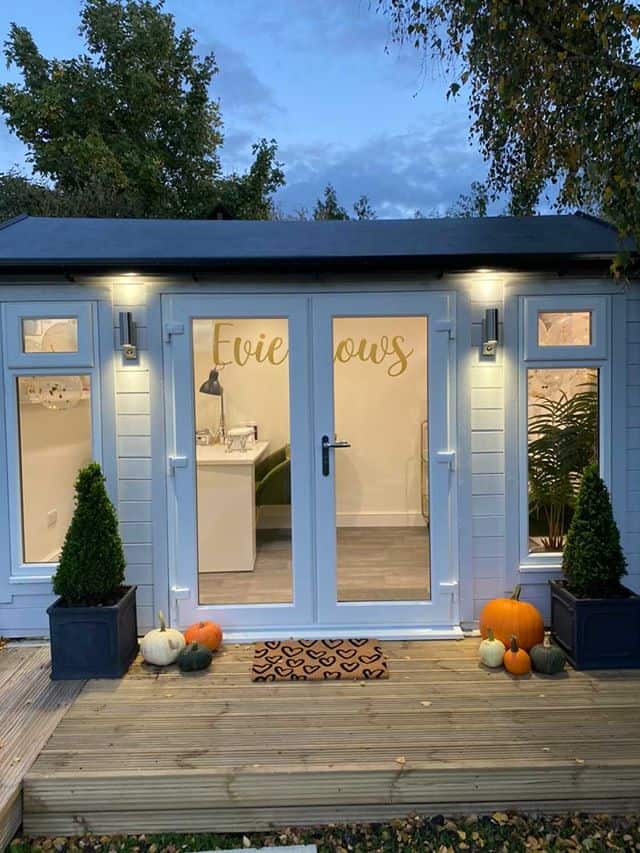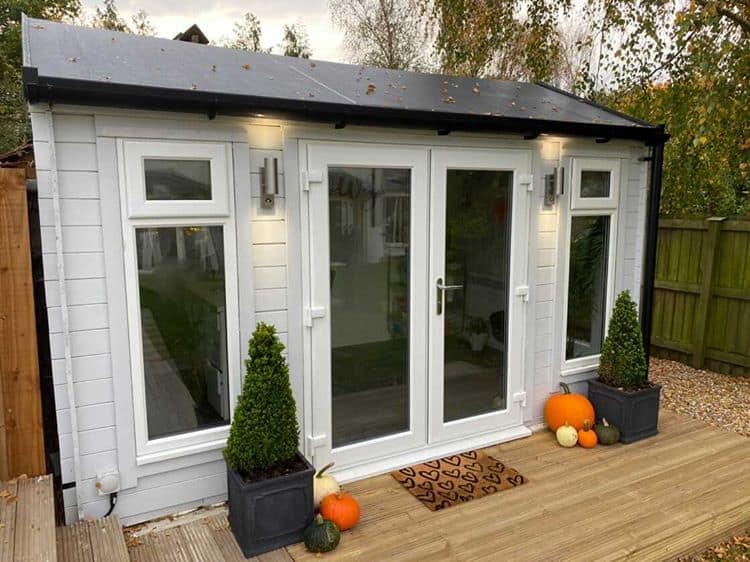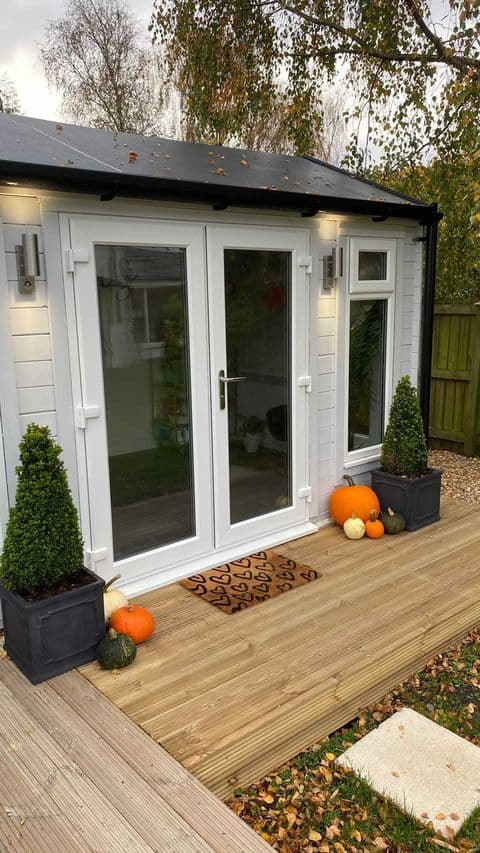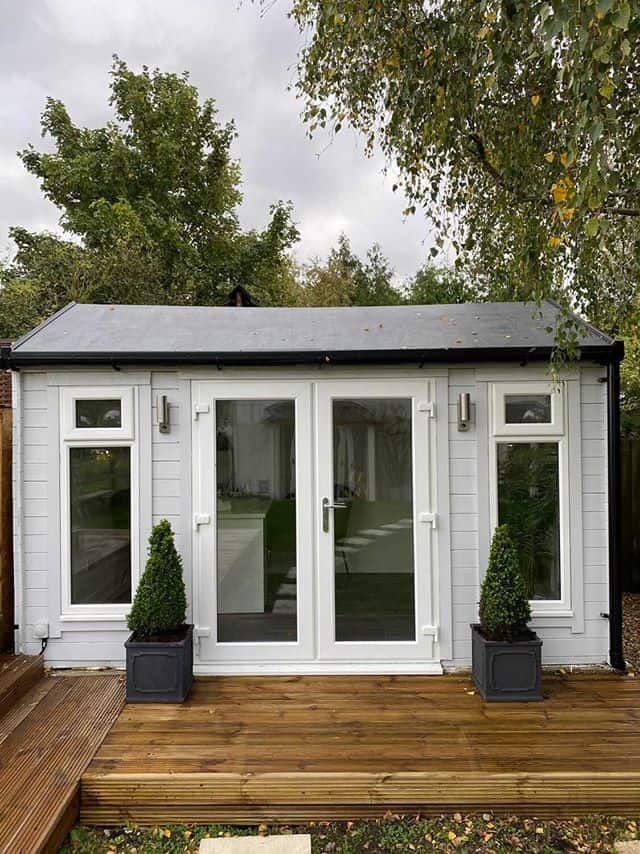 Sounds like you made a great choice! So, what're you using your outdoor building for?
I have it in my garden, and I work from home as a Nail Technician!
What would you say your new garden building has allowed you to do that you couldn't before?
Well, I absolutely love my cabin. Having it in the garden is so great as I can really separate my work and home life a lot easier now.
(Sounds like your Darcy Log Cabin has hit the nail on the head for your needs!) 
And have you decorated your garden building then?
Yes – I have white walls, with green and gold accessories! I've got shelves on the walls, and a drinks cart to offer refreshments!
Evie's BillyOh Darcy Log Cabin Interior
Looks great. What's your favourite thing about your building?
I absolutely adore the size. Everyone comments on how perfect it is for what I do, and how much of a good set up it is in the garden.
I've also fully insulated it so it's very cosy in the winter, but perfect in the summer with the double doors open!
Sounds like you've got it covered. And what made you choose Garden Buildings Direct?
A friend recommended Garden Buildings Direct to me! I had a look at the website and fell in love with so many options on there!
Sounds like a smart friend, Evie. And how was your experience with us?
Amazing! Such great service, especially in the current pandemic. I'm so happy with everything, and it came with very clear instructions on how to be built.
Almost done – any top tips for anyone wanting to create their own log cabin salon?
Go for it! You won't regret it.
I know A LOT of beauty girls around the UK that have now done what I've done, and they haven't looked back. I'm constantly getting messages about what I do and my cabin – a lot of people seem interested.
I feel so lucky to have a luxurious salon in the garden, and it's such a pleasure for my clients too!
Well, all the best Evie, and thanks again. Where can people see more of your garden building?
They can find me at @evieglows on Instagram.
Well there you go – sounds like Evie's nailing it with her new BillyOh Darcy Salon (ok, we'll stop with the jokes!). So if you've got something you'd like to share – reach out and we'd be happy to feature your garden building.
Shop Log Cabins