Planning permission in the UK refers to the permission needed in order to legally build on the land. Or, to change the use of your land and its existing structures. Even for garden sheds, you may need planning permission.
A planning application to receive planning permission needs to be made to your local planning authority (LPA) or through a planning portal. LPAs are usually the local district council or borough, and each LPA will have their own planning officer or planning consultant. They'll also have their own website that allows the public to access necessary application forms, information on development rights and the application process, contact information, and other important documents.
Garden Development
When you decide to build a garden shed, a
log cabin
,
workshop
, or even a
summer house
, you may need to obtain planning permission via an application for planning. Other panel constructed structures may be exempt from these provisions. Before you start your construction project, it's crucial that you
research planning provisions and building regulations in your area
to determine whether you are able to own a shed without a permit.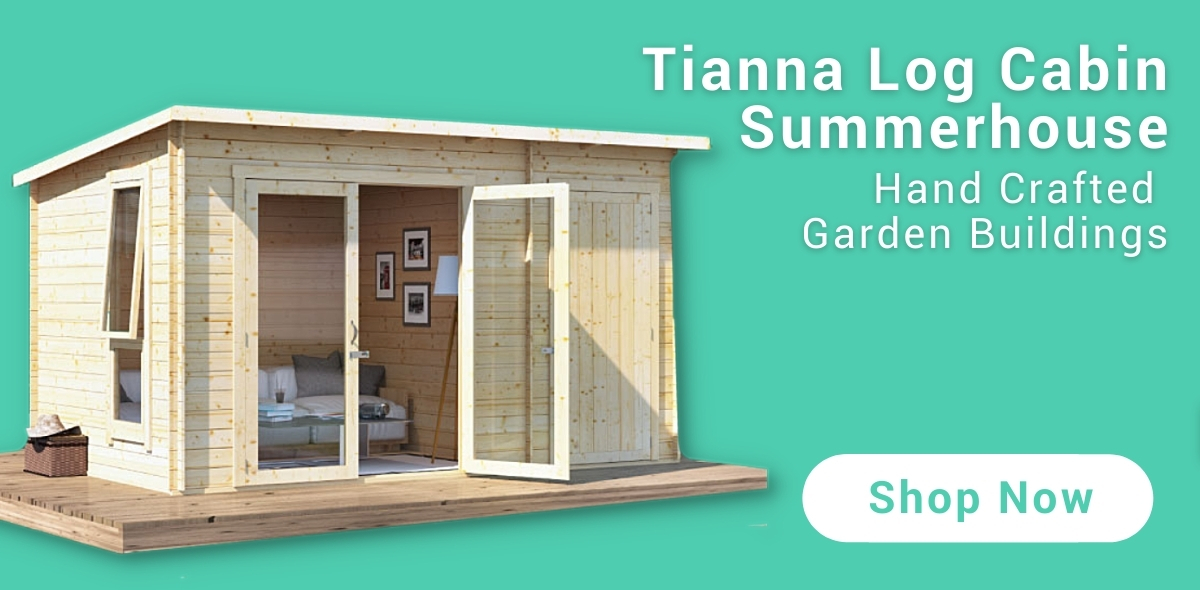 To do so, contact your local planning department for some informal advice. It's best to have a development plan in mind at this point. This way, even if you need to get building consent, it's more likely to be granted.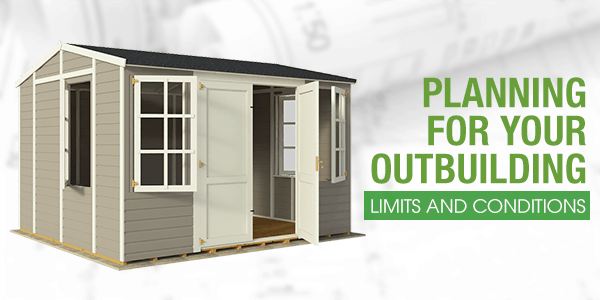 Planning Application– Limits and Conditions
Outbuildings and garden sheds are considered to be what's called permitted developments. This means they shouldn't come with any planning constraints – to a degree. Whilst they typically won't cause contentious planning issues, before construction can get underway, there are certain limits and conditions that need to be considered.
For assistance with planning, bear in mind these planning regulations:
Sheds and outbuildings must be one story, and maximum eaves height cannot exceed 2.5 metres.
Overall, your shed cannot exceed 4 metres in height for a dual pitched (apex) roof is present or 3 metres with any other type of roof (pent/flat roof).
If a garden shed will be situated within 2 metres of a dwelling house boundary, the maximum height is 2.5 metres.
Eave heights cannot exceed 2.5 metres.
No raised platforms, balconies, or verandas.
Outbuildings should cover no more than half (50%) of the area that surrounds the original home.
Outbuildings are not allowed on land in front of a wall that forms the principal elevation.
With buildings, containers, and enclosures found on designated land (including natural parks and other conservation areas), planning permissions will be required.
Any outbuilding within the curtilage of a listed building will require planning permission.
Log cabins should be at least 5 metres from the main dwelling.
Remember that these planning rules are for houses and not maisonettes, flats, or other buildings. If you're considering constructing a garden shed or another outbuilding on one of these types of premises, you should seek further guidance regarding planning laws and guidance on flats.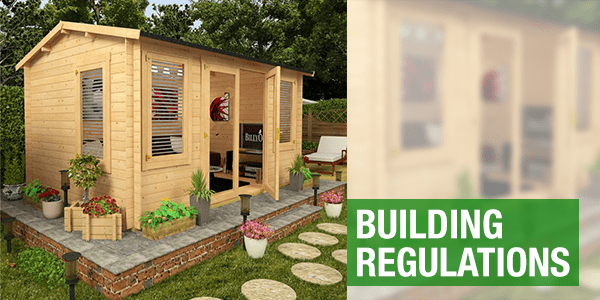 Outbuilding Building Regulations
If you're interested in constructing small, ancillary garden buildings like a bike store or garden or tool shed, it's important to know your development rights. Typically, regulations won't apply if the area touching the ground is no larger than 15 metres and there's no sleeping accommodation inside.
If the floor area is 15-30 square metres in size, building regulations will still be unnecessary as long as there's no sleeping accommodation for permanent living space and the structure is situated at least one metre from any boundary. A building that has been constructed from materials that are non-combustible may also be exempt from building regulation approval.

Planning Permissions for Specific Garden Structures
Whilst a typical garden shed won't require planning permission, other garden structures will have unique considerations that you'll want to keep in mind if you hope to put one of these outbuildings on your property. Just remember to build any and all garden buildings on a sturdy base.
Log cabins and Summerhouses
Planning permission rules that govern outbuildings most commonly apply to log cabins, summerhouses, and other large structures. However, the criteria for erecting a log cabin, summerhouse, or a similar building is fairly straightforward – planning permission is only needed if your structure will be larger than the above rules or used for a habitable space.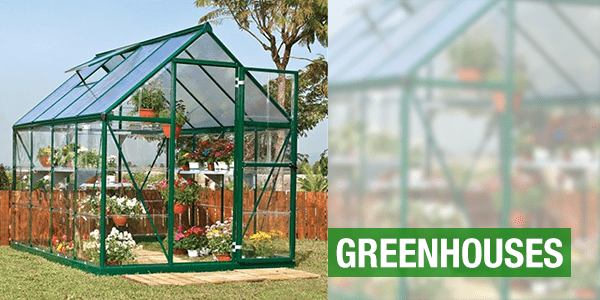 Greenhouses
Greenhouses would be considered permitted developments for which it's not necessary to obtain planning permission. However, it's important to note that any greenhouse intended for construction in a front garden may well require planning permissions.
Additionally, your title documents may prevent or restrict the construction of greenhouses on your property, so you should be sure to check out title documents to verify that these provisions aren't in place before you get to work.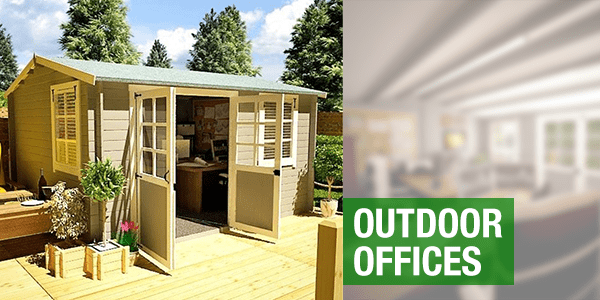 Outdoor offices
If you are intending to use your outbuilding as a garden office, you'll need to consider the building, its location, and the proposed use in order to determine if planning permissions are required.
Considerations include:
The frequency and number of expected visitors
The number of people who will work out of the office
Whether or not goods will be brought in and out of the garden office
The answers to these issues will become especially relevant if the garden office will be built in a sensitive area, like a conservation area. Additionally, while making your outbuilding into a home office is generally accepted without planning permission, if you intend to run a business out of it, you will need to seek planning permission.
When you are considering your new garden office space, you'll also want to consider other issues that are not related to planning permission, including power and electricity supplies, Internet connections, and whether or not the building requires water and waste.
Permitted Development Rights
Permitted Development Rights play a significant role when planning to build a shed. It grants homeowners certain privileges to carry out construction work without planning permission. Shed construction can often fall under these rights, but specific rules apply.
To qualify for Permitted Development, the shed must meet certain criteria. This typically includes restrictions on size, height, and location. For instance, a single-story shed should not exceed 2.5 metres in height. Moreover, it should not be placed forward of the principal elevation of the house.
Please note that these rules can vary depending on the property's location, design, and more. It's advisable to check with your local planning authority. This can ensure your shed project complies with Permitted Development Rights. Understanding and adhering to these can save you time, effort, and potential complications.
Special Considerations
Special considerations other than what colour to paint your garden building need to be taken into account in a few additional scenarios when building a shed, tool shed, or other outbuildings.
Designated land
If your property is situated on designated land, you will have additional limitations. Designated land refers to national parks, including conservation areas, Areas of Outstanding Natural Beauty, World Heritage Sites, and the Norfolk Broads. If you live on one of these properties and are hoping to add a garden building to your property, you'll need to follow these planning rules:
The maximum area to be covered by your shed found more than 20 metres away from any wall of the original house must not exceed 10 square metres in size. If these criteria are met, the shed is considered to be a permitted development.
When constructing a garden building on designated land, no structures will be allowed on the side of your property without requiring planning permissions.
Listed buildings
A listed building is a structure or object that has been designated by English Heritage to be of high national importance in terms of historic interest or architecture. With these properties, there are additional rules regarding garden sheds or outbuildings, and they will require planning permissions. However, you shouldn't let this deter you from building your garden shed, as there are still many options available to you. Whilst obtaining planning permission isn't a difficult process, you should be sure to properly investigate the rules that govern Listed Buildings before you purchase any type of garden structure.
Applying for Planning Permission
Applying for planning permission for a shed in England involves several key steps. Homeowners must submit a detailed application to their local planning authority, including:
1. Application forms
Fill out the required application forms, available on the planning authority's website.
2. Site plans and drawings
Providing detailed site plans and drawings. This must present the proposed shed's design, size, and location in relation to the main house.
3. Fee payment
Paying the applicable application fee, which varies based on the project's complexity.
4. Written description
Provide a written description of the project. Explain its purpose and how it adheres to planning policies.
Once submitted, you can expect the planning authority to review the application. From there, they can consider factors such as:
impact on neighbours

environmental concerns

adherence to local planning guidelines
The process can take several weeks, and you'll receive a decision in the form of an approval or rejection notice.
Timescales and Costs
These can vary depending on the project's complexity and your LPA. Here are some key points to consider:
Timescales
Application processing time:

Typically within eight to 13 weeks. However, more straightforward applications may be decided sooner.

Preparation time:

Allocate time for project planning, design, and gathering necessary documents.

Appeal process:

Suppose your application is rejected, and you choose to appeal. This can add several months to the process.
Costs
Application fee:

The cost varies based on the scope of your project. Smaller, simpler projects tend to have lower fees. Meanwhile, larger or more complex ones may incur higher costs.

Professional fees:

This only applies if you choose to consult with planning professionals.

Additional costs:

Consider any expenses related to site surveys and site plans. Plus, other documents are required for your application.
Approval and Rejection
Let's say your shed planning permission request is approved. You can expect to receive a formal notice from your local planning authority. This will outline the specific conditions, if any, that you must adhere to during construction. You will also receive the approval documents. These will serve as official consent to proceed with your shed project. Once approved, you can begin construction.
However, if it's rejected, you will still receive a formal notice. This will specify the reasons for the rejection. It should provide guidance on why your shed project does not align with local policies.
Rejection doesn't mean the end of your project. It may require further consultation with planning professionals and adjustment to your plans. You can also have the option to appeal the decision.
Appealing a Decision
When appealing a shed planning permission decision, you can expect the following:
Formal appeal:

Submit an appeal to the Planning Inspectorate within a specified timeframe. Typically, within six months of the decision. The appeal form can be found on the Planning Inspectorate's website.

Review by inspector:

A planning inspector will be assigned to review your case. They will consider all relevant information. This includes your initial application and any additional documents or arguments you provide.

Further consultation:

You may have the opportunity to attend a hearing. Or provide additional written statements to present your case and address any concerns.

Decision:

The inspector will make a final decision. Either upholding the original rejection or granting planning permission. Their decision is binding and final.

Timescales:

The appeal process can take several months to reach a conclusion. Patience is key.

Costs:

Be prepared for potential costs associated with the appeal. This can include any professional fees or expenses for gathering additional evidence.
Appealing a decision offers a second chance to secure shed planning permission. But it requires preparation, patience, and adherence to the appeal process's timelines.
Round-up
Getting planning permission for sheds in England may seem complicated. But then again, it's essential to follow the rules and meet local regulations. Make sure to understand the requirements, stick to timelines and budgets, and be ready for potential appeals.
Whatever your shed is for, getting the approvals ensures it's legal, adds value, and serves its purpose. By planning carefully and following the rules, your dream shed can become a reality.
For more information, check out these resources
Log Cabin Planning Permission – This quick guide breaks down everything you need to know about building rules for even more types of garden building.
When Do You Need Planning Permission? – A UK Gov guide to planning permission.
Planning Control Enforcement – The New Forest National Park explains breach of planning control procedures.
Planning Permission for Trees – This helpful guide provides suggestions regarding tree protection during property construction.
Planning Permission for Farms – Review the rules of planning permissions when building outbuildings on farmland.
Obtaining Planning Permission – This public service video from UKELA explains how to obtain planning permission.
Garden Room Planning Permissions – This quick guide discusses how to build a garden room under the Permitted Development Rules.
Garden Office Planning Permissions – This guide explains the need for planning permissions when building garden buildings or offices.
Greenhouse Planning Permissions – This resource explains when planning permissions will be required for greenhouse construction.
Planning Permissions for Self-Build Projects – A helpful video providing tips and tricks to secure planning permissions for a self-built project.
Building Regulation Exemptions – This resource explains the Building Regulations 2010, which outlines the types of work that are exempt from Building Regulations.
Planning Permissions for Renewable Energy Projects – PlanLoCal explains how to navigate the process of obtaining planning permission for a low carbon, renewable energy project.
Planning Breaches – An explanation of what happens when you fail to obtain or comply with planning permission.
Breach of Condition Notices – A breach of conditions notice will require property owners to secure planning permission compliance.
Planning Permission For A Garden Room – Do you need planning permission for a garden room?
Garden Offices – A description of garden offices in the UK and when planning permissions are needed.
Stick Built or Kit – Learn The Pros & Cons
Proudly part of the REDSHED family Garden Buildings Direct Resources
Kybotech Limited, Dukeries Industrial Estate, Claylands Avenue, Worksop, S81 7BQ, United Kingdom
sales@gardenbuildingsdirect.co.uk Copyright Garden Buildings Direct Blog 2021. All rights reserved.