Planning permissions in the UK refer to the permission needed in order to legally build on land or to change the use of your land and its existing structures. An application to receive planning permission needs to be made to your local planning authority, or LPA. LPAs are usually the local district council or borough, and each LPA will have their own website that allows the public to access necessary application forms, contact information, and other important documents.

When you decide to build a garden shed, log cabin, workshop, or other types of outbuilding, you may need to obtain planning permission, whilst other
panel constructed structures
may be exempt from these provisions. Before you start your construction project, it is crucial that you research planning provisions and building regulations in your area to determine whether you are able to own a shed without a permit.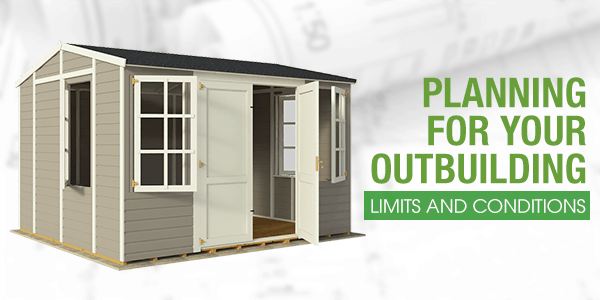 Planning for Your Outbuilding– Limits and Conditions
Outbuildings and garden sheds are considered to be permitted developments. Whilst they typically won't require planning permission before construction can get underway, there are certain limits and conditions that need to be considered when looking for a garden shed permission:
Garden sheds and outbuildings must be one story, and eave heights cannot exceed 2.5 metres. Overall height cannot exceed 4 metres if a dual pitched roof is present or 3 metres with any other type of roof.




If a garden shed will be situated within 2 metres of a dwelling house boundary, the maximum height is 2.5 metres.



Eave heights cannot exceed 2.5 metres.
No raised platforms, balconies, or verandas.

Outbuildings should cover no more than half of the area that surrounds the original home.

Outbuildings are not allowed on land in front of a wall that forms the principal elevation.

With buildings, containers, and enclosures found on designated land (including natural parks and other conservation areas), planning permissions will be required.

Any outbuilding within the curtilage of a listed building will require planning permission.
Log cabins should be at least 5 metres from the main dwelling.
Remember that these development allowances are to houses and not maisonettes, flats, or other buildings, and if you are considering constructing a garden shed or another outbuilding on one of those premises, you should consider guidance for those specific properties.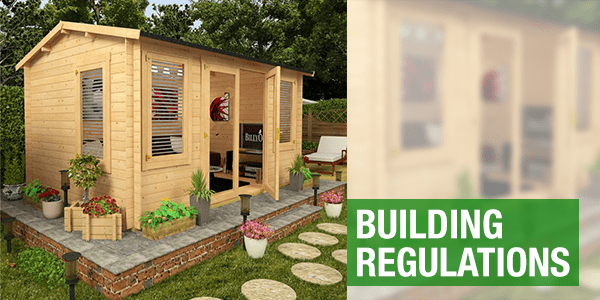 Building Regulations
If you're interested in constructing a small, detached building like a garden or tool shed in your garden in the security of your garden gates, it is important to consider building regulations. Typically, regulations won't apply if the area touching the ground is no larger than 15 metres and there are no sleeping accommodations inside. If the floor area is 15-30 square metres in size, building regulations will still be unnecessary as long as there are no sleeping accommodations and the structure is situated at least one metre from any boundary. A building that has been constructed from materials that are non-combustible may also be exempt from building regulation approval.
Planning Permissions for Specific Garden Structures
Whilst most typical garden sheds won't require planning permissions, other garden structures will have unique considerations that you'll want to keep in mind if you hope to put one of these outbuildings on your property.
Log Cabins and Summerhouses
Planning permission rules that govern outbuildings most commonly apply to log cabins, summerhouses, and other large structures. However, the criteria for erecting a log cabin, summerhouse, or a similar building is fairly straightforward – planning permissions are only needed if your structure will be large or used for a habitable space.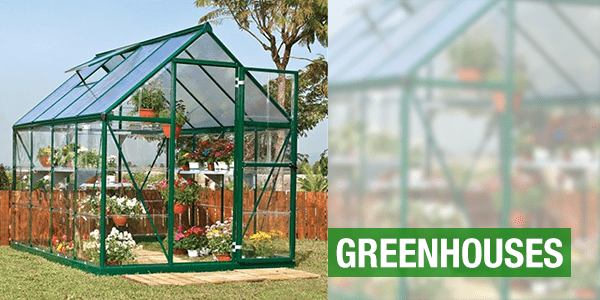 Greenhouses
Normally, a greenhouse would be considered a permitted development for which it is not necessary to obtain planning permissions. However, it is important to note that any greenhouse intended for construction in a front garden will require planning permissions. Additionally, your title documents may prevent or restrict the construction of greenhouses on your property, so you should be sure to check out title documents to verify that these provisions aren't in place before you get to work.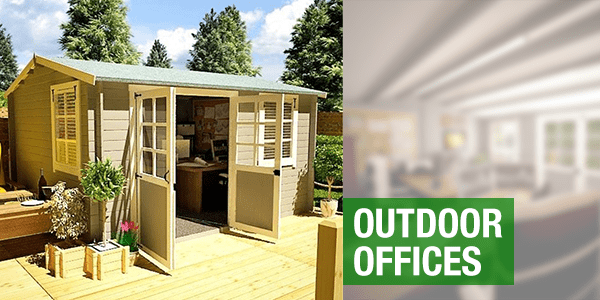 Outdoor Offices
If you are intending to use your outbuilding as a garden office, you will need to consider the building, its location, and the proposed use in order to determine if planning permissions are required. Considerations include:
The frequency and number of expected visitors
The number of people who will work out of the office
Whether or not goods will be brought in and out of the garden office
The answers to these issues will become especially relevant if the garden office will be built in a sensitive area, like a conservation area. Additionally, while making your outbuilding into a home office is generally accepted without planning permissions, if you intend to run a business out of it, you will need to seek planning permission.

When you are considering your new garden office space, you'll also want to consider other issues that are not related to planning permissions, including power and electricity supplies, Internet connections, and whether or not the building requires water and waste.
Special Considerations
Special considerations other than what colour to paint your garden fence panel need to be taken into account in a few additional scenarios when building your garden shed, tool shed, or other outbuilding.
Designated Land
If your property is found on designated land, you will have additional limitations. Designated land refers to national parks, including conservation other outbuildings areas, Areas of Outstanding Natural Beauty, World Heritage Sites, and the Broads. If you live on one of these properties and are hoping to add a garden building, you'll need to follow these stipulators:
The maximum area to be covered by your shed found more than 20 metres away from any wall of the original house must not exceed 10 square metres in size. If these criteria are met, the shed is considered to be a permitted development.

When constructing a garden building on designated land, no structures will be allowed on the side of your property without requiring planning permissions.
Listed Buildings
A listed building is a structure or object that has been designated by English Heritage to be of high national importance in terms of historic interest or architecture. With these properties, there are additional rules regarding garden sheds or outbuildings, and they will require planning permissions. However, you shouldn't let this deter you from building your garden shed, as there are still many options available to you. Whilst obtaining planning permission isn't a difficult process, you should be sure to properly investigate the rules that govern Listed Buildings before you purchase any type of garden structure.
LINKS